Lawn bowls is basically an Australian rite of passage. And, thanks to the invention of barefoot bowls and our undying love of life's simple pleasures (cold beer and bistro food), the era of the trusty bowlo is not over yet.
In recent years, a bunch of Sydney's bowlos have undergone some pretty sick renovations, and most have sessions of barefoot bowls on offer too. If you've never gone for a bowl yourself well, it's cheap, it's easy and it's the perfect activity to go alongside a cold one with all your mates.
Here are all the best places to go barefoot bowling in Sydney.
The Best Barefoot Bowls In Sydney's North
The Greens North Sydney
St Leonards park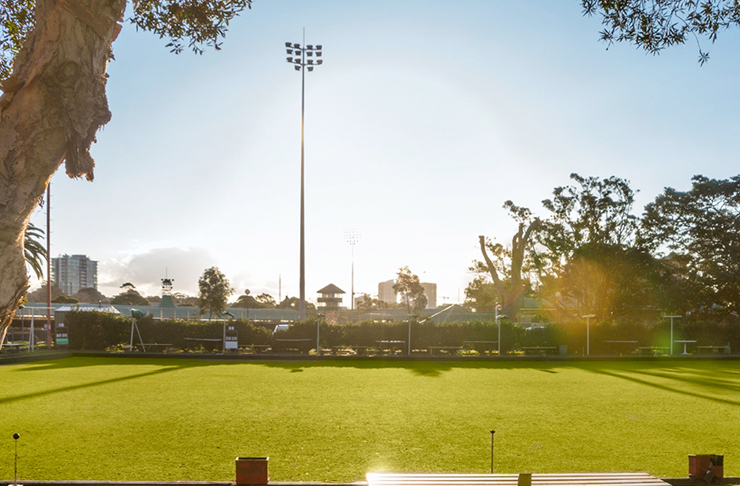 A few years after their big renovation, The Greens is still going strong and it's only partly to do with the epic view of the Sydney Harbour Bridge. If you're feeling competitive, try your luck at a round of bowls sans shoes, or if you're more in the spectating mood, the food and drinks menu hits the mark every time. Claim your seat and settle in for a great afternoon in the sun.
Warringah Bowls Mosman
mosman
With views of the city skyline, Warringah Bowls in Mosman is just like the bowlo you visited for grandad's birthday last year. But with more oysters. And colder beer. Get the gang together and head here this weekend—you know you want to.
Longueville Sporting Club
Longueville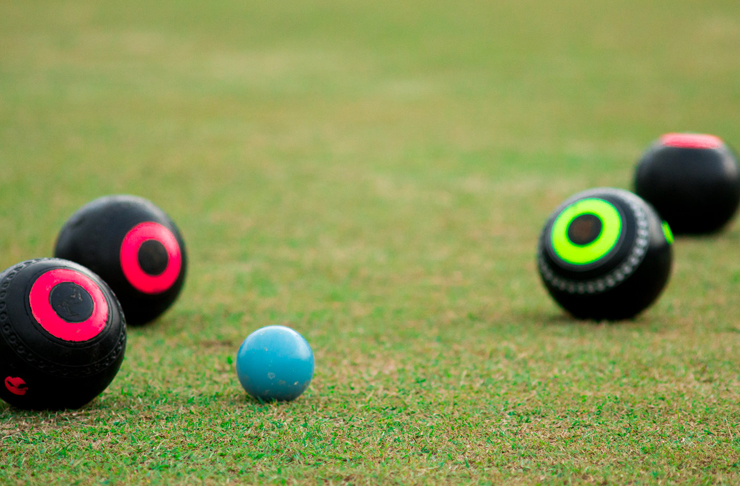 Throw off your shoes and settle in for some much-needed fun in the sun at Longueville's barefoot bowls (also known as "The Diddy"). This one is the perfect stop on a lazy afternoon where you don't need to be a sporting aficionado to have a good time. And for only $10 per person to bowl for as long as you'd like—the possibilities are endless. You can also book out the entire top or bottom green for big events, Christmas parties, or birthdays too.
The Best Barefoot Bowls In Sydney's South
Gymea Bowls
Gymea
For only $12 a punter, this barefoot bowlo has us hooked. Play a few rounds to determine the champ and head inside to the Gymea Grill for a solid steak dinner with some crispy fries. You know what to do team—it's time to gather your crew.
South Cronulla Bowling Club
Cronulla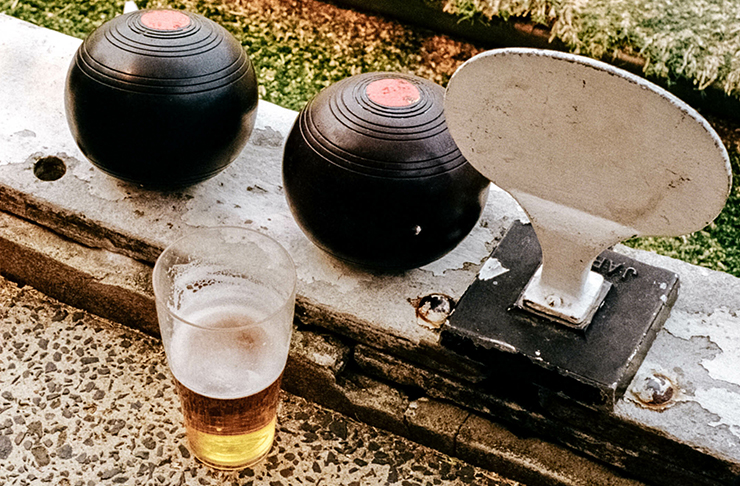 A quick walk from the beach, South Cronulla Bowling Club is a great spot for a post-swim barefoot bowls session. Make sure you stop over on a Friday night for their BBQ with steaks, kebabs and sausages. Now, that's an Aussie summer session.
Taren Point Bowling Club
Taren Point
Who can pass up the chance for a classic sausage sanga and barefoot bowls package? For only $20 per person, at Taren Point Bowling Club you and your mates can bowl in style with a sizzle awaiting your win (or loss). Brush up on your aim because it's going down.
The Best Barefoot Bowls In Sydney's East
Bondi Bowling Club
Bondi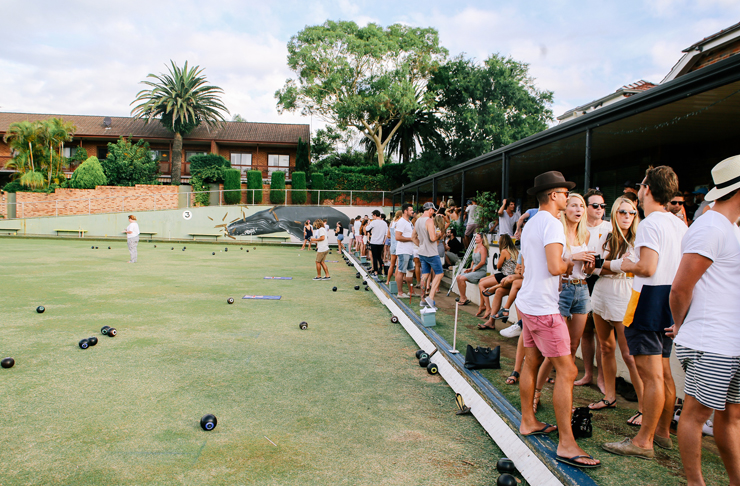 Bondi Bowling Club has become the unlikely hit of the Eastern Suburbs—this 80-year-old institution has welcomed a new generation keen to hit the bowling green and knock back beers in the sun. With a revamped menu featuring oysters and share plates, plus your regular steak and schnitzel fare, Bondi Bowls may just be your new regular. They even host live music on Thursday nights.
Clovelly Bowling & Recreation Club
Clovelly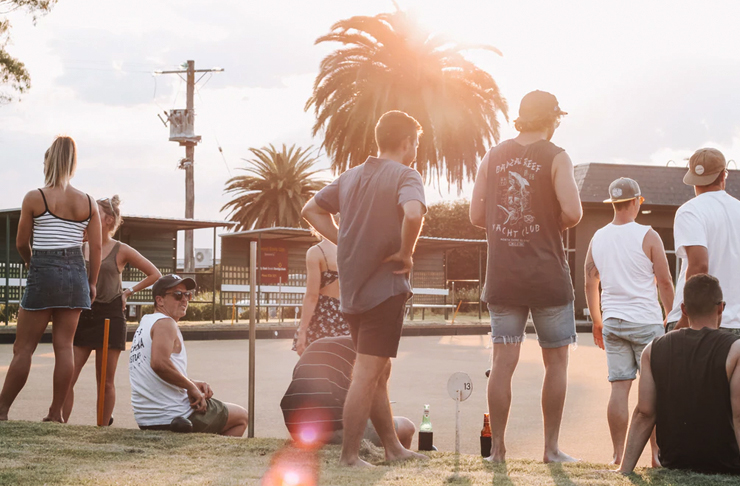 We're calling it—this is the bowlo with the best view in Sydney, maybe even the whole state. You've probably seen your mates snap sweet pics at this iconic bowling location because the view involves uninterrupted ocean vistas from the cliffs of Clovelly. For a perfect Sunday arvo, Clovelly Bowling Club will only charge you a cheeky $15 to play and they even have a BBQ where you can cook up your own meaty feast.
The Best Barefoot Bowls In Sydney's West
Petersham Bowling Club
Petersham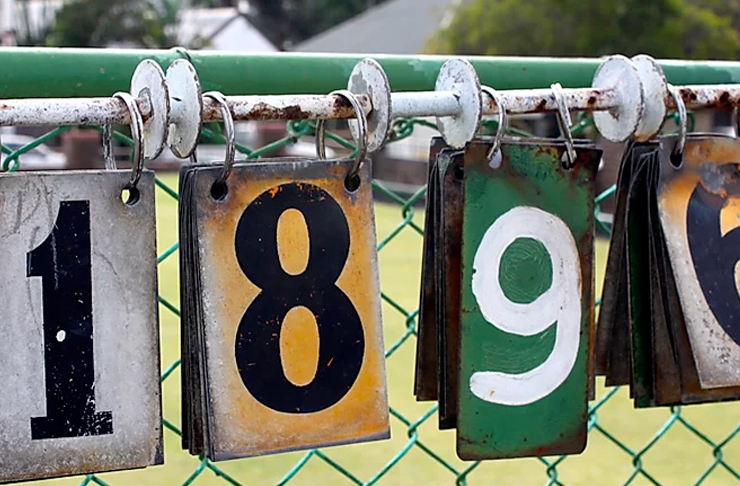 If you love barefoot bowls and craft beer more than life, Petersham Bowling Club is definitely the place for you. With a list of delicious craft brews like Young Henry's, Grifter and Murray on tap, and an extra 50 in bottles behind the bar, you can spend all afternoon winning at bowls and skilling up on Sydney's beer culture. This place is an institution for a reason people.
Balmain Bowling Club
Balmain
Proud to be the oldest bowlo in NSW, these guys know the name of the game. Seven days a week, round up the troops for a guaranteed bonding session. And order from the bar so you can snack on some burgers while kicking some ass.
Concord Bowling Club
Concord
Surrounded by parkland in Sydney's Inner West, Concord Bowling Club offers four-hour barefoot bowls sessions for just $10. When you're done, head inside for some BBQ as the sun sets.
Vibing something slightly fancier? Check out Sydney's best oyster happy hours.
Image credit: Bondi Bowls, The Greens North Sydney, Warringah Bowling Club, Longueville Sports Club, Kayla Johnson, Maddi Bazzocco, Petersham Bowling Club