Shopping for the perfect couch is kind of like trying to find the perfect pair of jeans. To the eye, they all look similar, but ultimately only one fits just right.
The same goes for dining tables, coffee tables, and lamps. Don't even get us started on rugs—that search brings with it a whole separate rollercoaster of emotions. All this and we haven't even touched on the conviction one must possess to purchase the perfect tableware. If only someone had compiled a list of the best design and homewares stores in Sydney to make decorating your home that much easier. Oh, wait… You're in luck.
Behold, 12 incredible furniture, homewares and design stores in Sydney to embrace your inner design geek.
Maison Balzac
Surry Hills
Maison Balzac's candles have become a household name. Dreamt up by the brand's founder, French native Elise Pioch, the scents are some of the most coveted fragrances around. These days, Pioch has expanded her empire into a full lifestyle emporium, with absolutely stunning glassware at the forefront. If dinner parties are on the horizon for you, drop into Maison Balzac's pretty Surry Hills outpost for wine goblets, champagne flutes, caraffes, plates, and more, as well as the label's to die for home fragrance.
Jardan
Paddington
Visiting Jardan feels less like going shopping and more like taking a luxe holiday. Housed inside the same iconic art deco building once inhabited by Ariel Bookshop, Jardan is a pastel-coloured wonderland of contemporary design and aesthetic. From the minute you open the beautifully ornate door and climb the matt pink illuminated staircase, you know you're somewhere special.
Renowned for their modernist eye and aesthetic, Jardan offers a range of high-quality, high-end furniture (including their highly-sought-after Joy armchair and Miller sofa) as well as tableware, lighting, rugs, ceramics, and trinkets as far as the eye can see, sourced from all over the world. Each piece of Jardan furniture is made to order and expertly handcrafted in Melbourne to the highest environmental standards, meaning it will set you back a pretty penny—but, on the flip side, you'll be buying a piece of sustainable design that will last longer than a lifetime.
HAY Shop
Surry Hills
Founded in Demark in 2002, HAY offers modern Danish design at an affordable price. Ask anyone who's spent longer than a week in Sydney, and chances are, they've visited HAY Shop on Crown St. If that same person happens to live in Sydney, chances are you're sitting on a piece of HAY furniture when you visit their house. The popular homewares brand boasts a simple, clean, and playfully colourful aesthetic, offering everything from furniture to lighting, textiles, super cool stationery and dreamy glassware.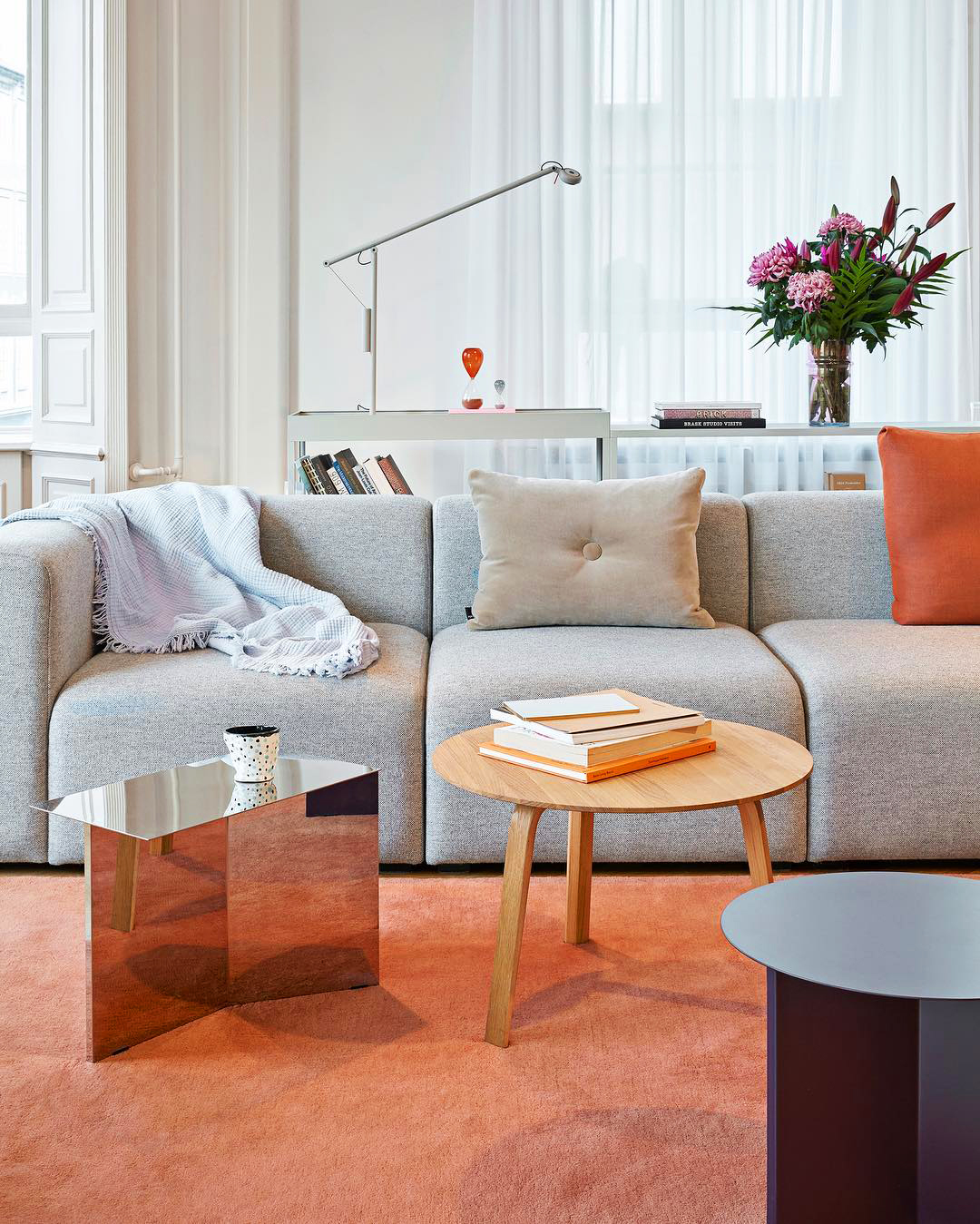 Koskela
Rosebery
For close to two decades, Koskela has been producing durable and contemporary furniture and homewares with a focus on sustainability. Ever visited a super cool open-plan office full of simple yet innovative furniture and thought, "How do I get my home office to look like this?" The answer is Koskela. Ethically made and deeply committed to their social impact, all of Koskela's products are Australian made and built to last—something that's sadly becoming harder to come by these days. Their huge warehouse space in Rosebery is as dreamy to shop in as their furniture is to live in, boasting everything from furniture to rugs, art, and even garden design. Feeling hungry? Three Blue Ducks' Rosebery outpost is in the front of this sprawling warehouse, and you're a stone's throw from Black Star Pastry too.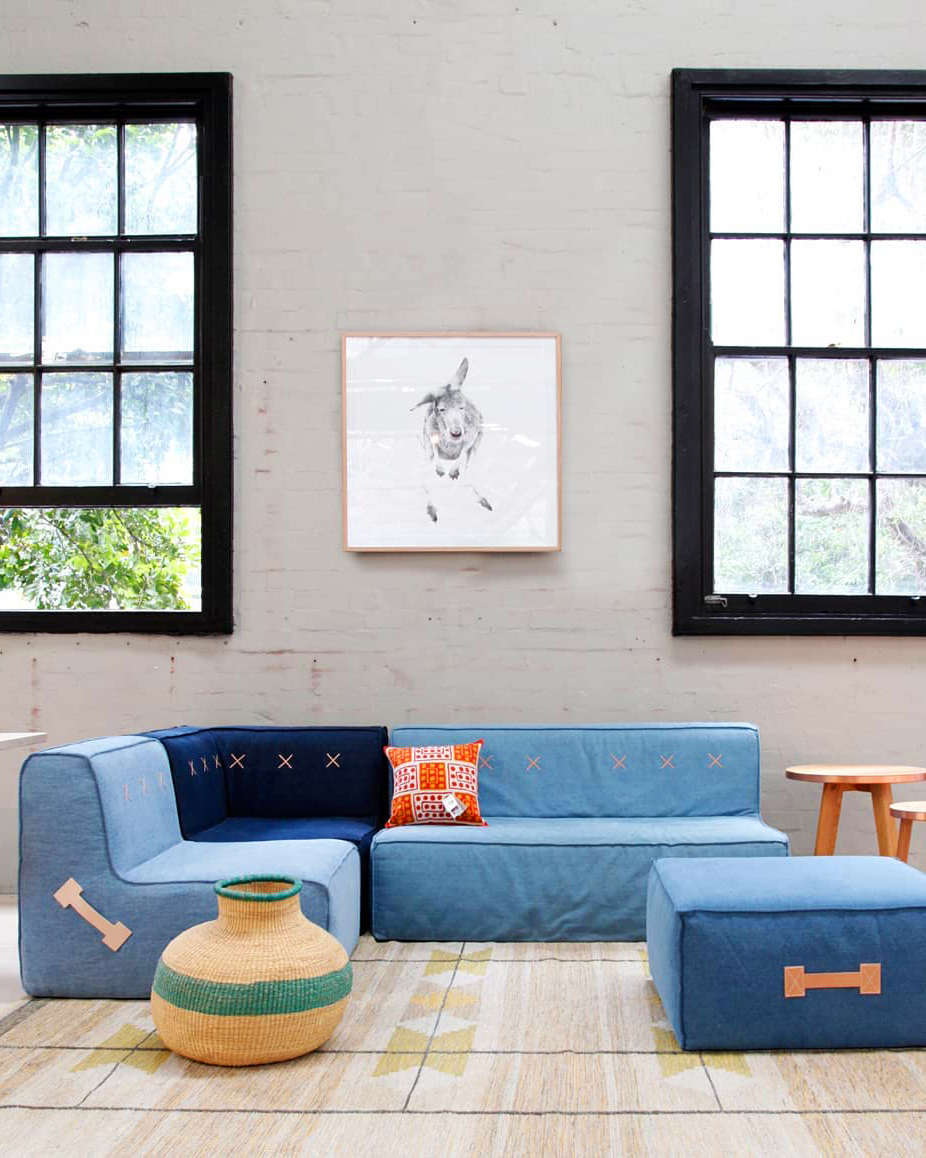 In Bed Store
Paddington
Just a few blocks up from Jardan in Paddington, you'll find In Bed's flagship store on Oxford St. True to its name, walking inside this cosy cocoon of wood and earthy tones is as calming and comfy as climbing In Bed. Best known for their luxury linen bedding, PJ sets, tea towels, and napkins, In Bed also boast a keen eye for unique and bespoke ceramics as well as kitchenware and a selection of natural beauty products. In the shop, a large wall of windows overlooking a leafy backyard floods the space with light. The ambiance mimics their product line perfectly.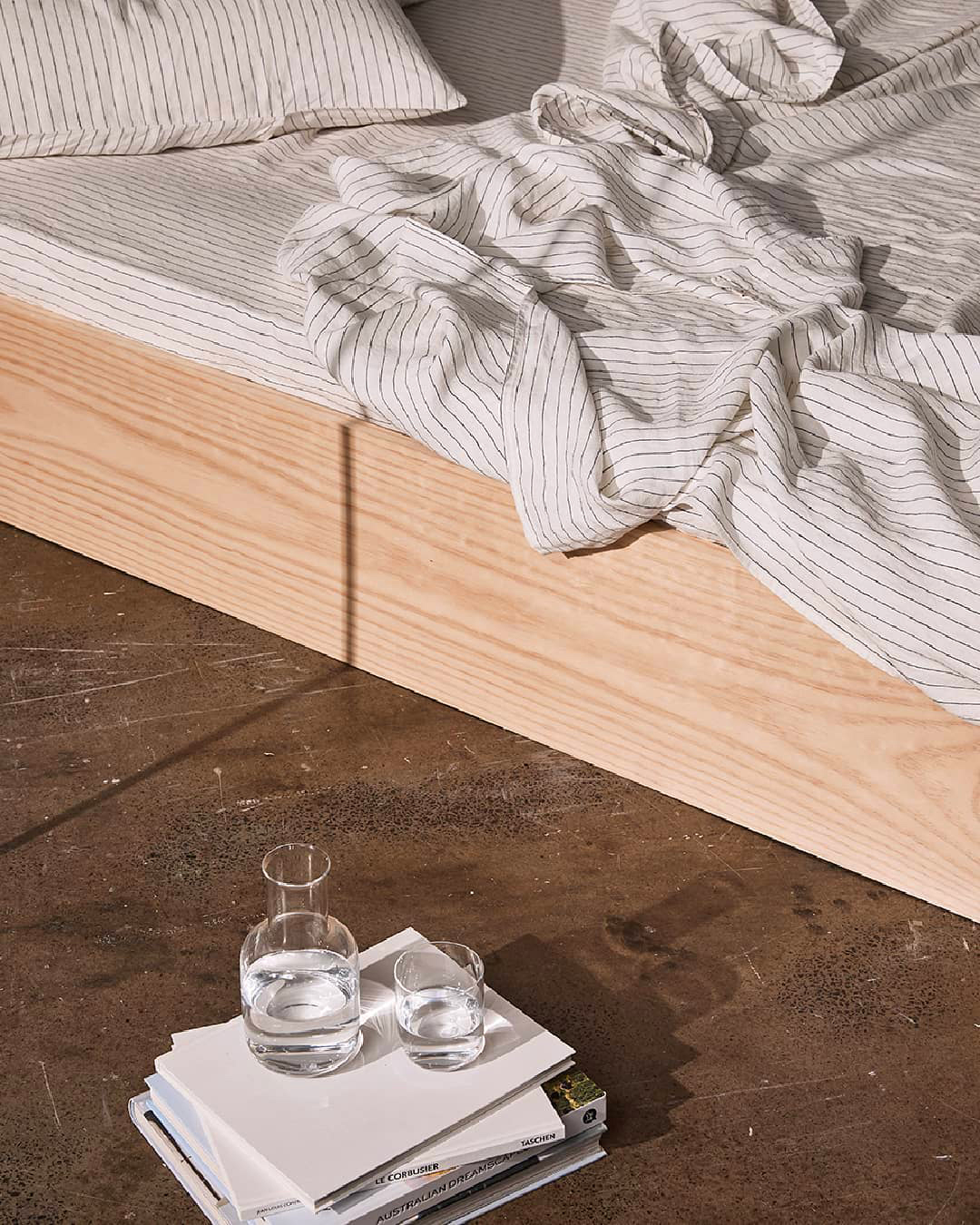 Design By Them
Ultimo
The "Them" behind Design By Them is Sarah Gibson and Nicholas Karlovasitis—two Sydney-based designers who are wholly committed to producing innovative, sustainable, and timeless Australian furniture. Their recent "Confetti" range is made from 100% recycled plastic, and they've used recycled materials in past collections, too. Their pieces are the perfect mix of functionality and fun, and their store in Ultimo is a minimalist's dream. Take a seat in one of their incredibly designed chairs and ponder why you haven't purchased something from here sooner.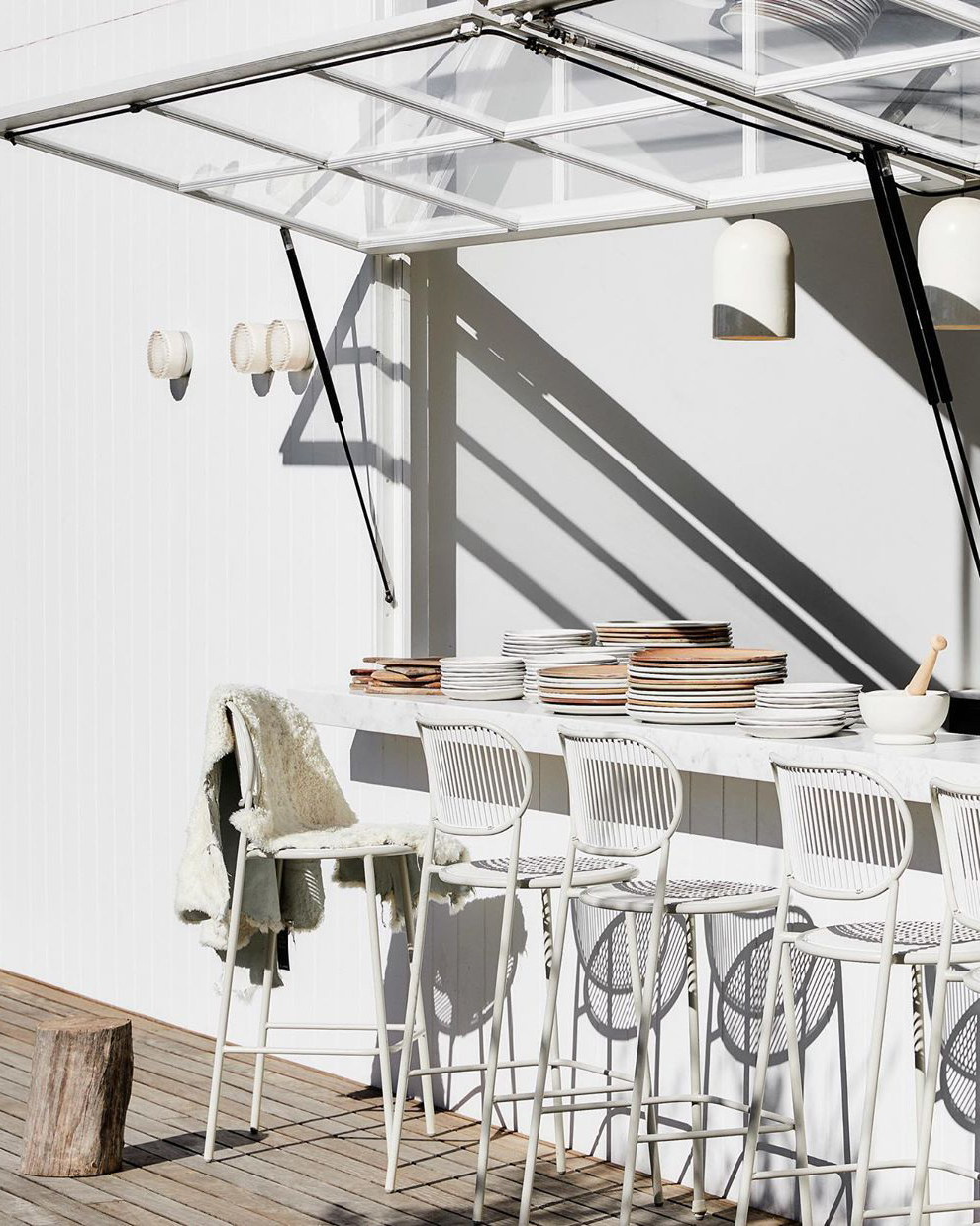 Mitchell Road Antique and Design Centre
Alexandria
Prepare to enter a time warp as you step inside this Bourke St bazaar that's bursting with nostalgia and retro décor. Part antique store, part mid-century modern wonderland, Mitchell Road is the place to go if you're looking to inject some character into your home. A whole host of vendors peddle their individual vintage wares all under one giant warehouse roof, and the prices are pretty unbeatable. With everything from furniture to records to clothes to vintage Barbie's for sale, you'd best clear your afternoon schedule before visiting here. You're going to want to stay awhile.
Brosa Studio
Rosebery
Brosa is a digital-first furniture and homewares brand that's all about disrupting the way we shop for furniture. Located in Rosebery's trendy Cannery Precinct, their recently-opened bricks-and-mortar studio is a space to reimagine your digs and create your dream home—all without the scary price tags, stuffy salespeople, and lengthy lead times. Brosa allows you to shop direct from makers, cutting out the ticket items that tend to make shopping for furniture in Australia so expensive (export fees and warehousing costs).
Choose from mid-century modern, Hamptons, or Scandi styles—or get ready to embrace your inner interior designer. Brosa's friendly staff can create mood boards for you and, using a little augmented reality magic, virtually place furniture into your space so you can get a real sense of what will go where. Our favourite part? Brosa's delivery service. It's managed in-house (so no unreliable third parties) and includes assembly and rubbish removal.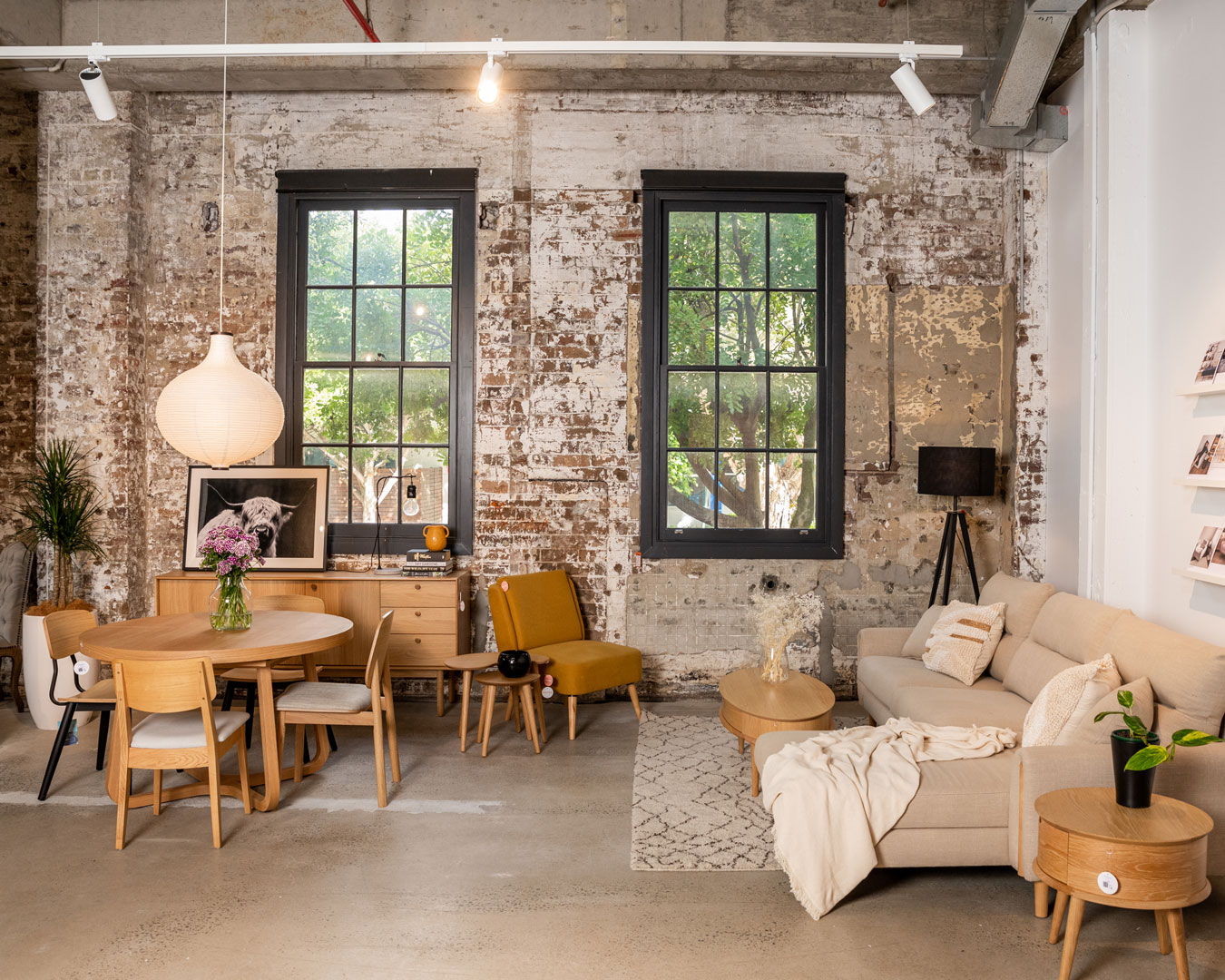 MUJI
Chatswood, CBD
The best way to describe the minimal mayhem of MUJI is by imagining a Japanese IKEA. Everything your heart desires lay waiting among gadgets and inventions you didn't even know you needed until now. In this Japanese no-brand homewares store, you'll find everything from pillows to kitchenware to luggage to cleaning products, all minimally designed and on sale for a minimal price. Honestly, we think the main reason they sell luggage at MUJI is because it's the only thing big enough to fit everything you'll end up buying here.
Utopia Goods
Paddington
Textiles, get your textiles! Designed by Bruce Slorach and Sophie Tatlow and founded in 2012, Utopia Goods is your one-stop-shop for all things pretty and patterned. Amazingly, everything here is printed by hand, with all the fabric designs inspired by Australian botanicals. In honour of India's textiles craft, each print and piece is carefully crafted there. Need some bright, unique and high-quality cushions? Head to Utopia Goods. Need a strikingly unique lamp? Head to Utopia Goods. Oh, you're looking for a scarf? Okay, you get the point.
Dinosaur Designs And Extinct
CBD, Paddington, Redfern
Australia's most recognisable resin jewellery and accessories brand, Dinosaur Designs, has captivated our collective imagination for over thirty years now. Co-founders Louise Olsen and Stephen Ormandy first started selling their jewellery at Paddington Markets, before gradually opening stores around the country. Known for their innovative take on shape and form, Dinosaur Designs offer everything from necklaces to serving ware, vases, and even resin soap dishes. Head to their Oxford St store to explore their current collections, or take a trip to Extinct, their outlet store in Redfern. At the latter, you'll find discontinued colours and collections for between 20% to 70% off.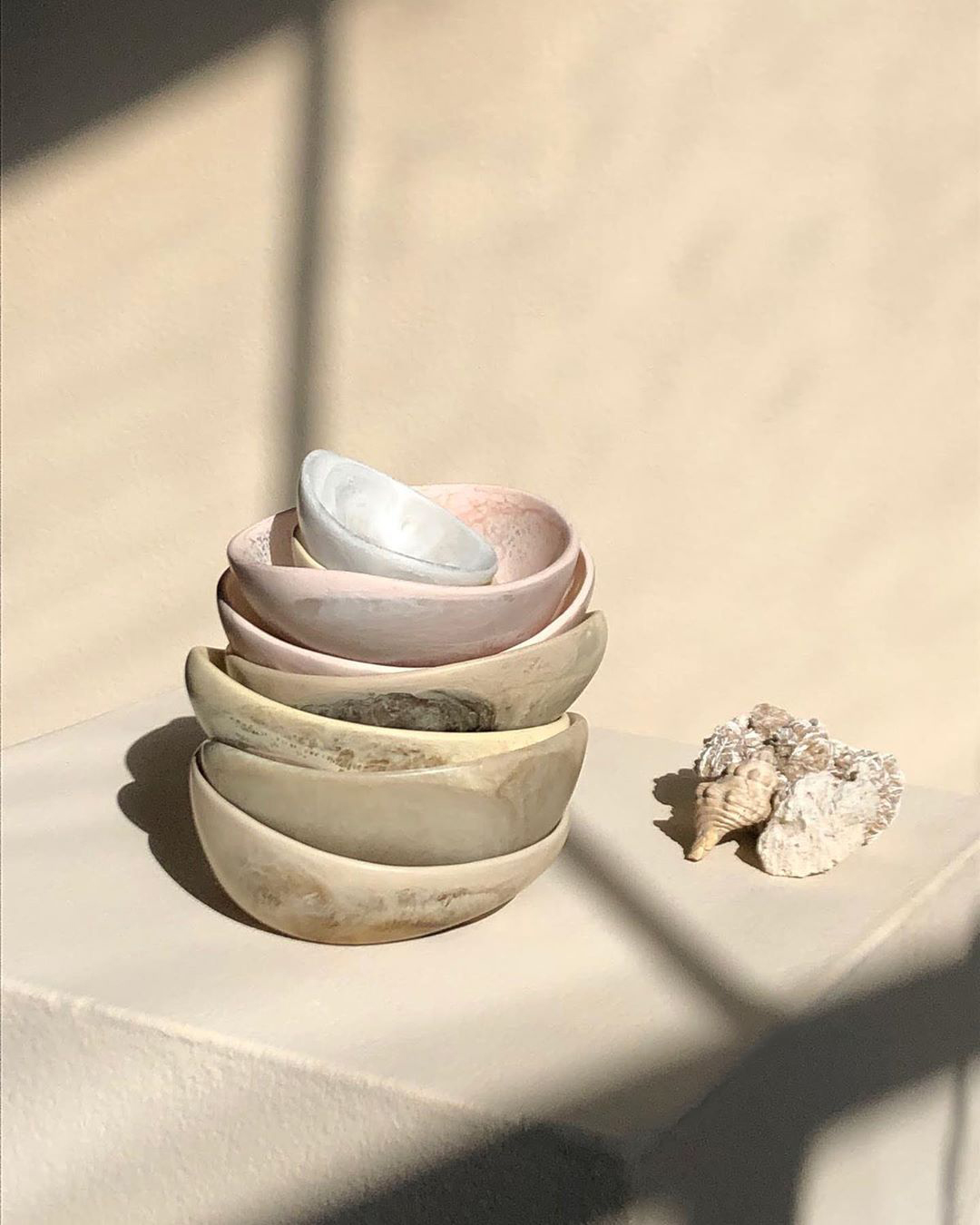 Planet
Surry Hills
The first thing you notice when you step foot in Planet is the superior craftsmanship of the furniture. Designer Ross Longmuir builds furniture to last, and you can tell. Coffee tables, dining sets, innovative shelving options—everything here is made from premium Australian hardwoods including spotted gum. Planet's philosophy is simple and sustainable, with everything from beds to Japanese ceramics stocking the shelves. There's also the option to order custom-built design, though it's safe to say what's already on offer is envy-inducing enough. The only negative about visiting a place like this is that you eventually have to leave.
Looking to stock up your wardrobe? You'll want to check out Sydney's best fashion boutiques.
Image credit: Jardan, Hay, Koskela, In Bed, Design by Them, Brosa, Dinosaur Designs