Can you believe it? We're now entering the final few days of June. Time is really flying. We're sending you a virtual pat on the back for surviving the first month of winter.
From comedy nights to thrift shopping, a one-off theatre event and taco Tuesday—we've got a few ideas to keep the good times rolling as we get stuck into July.
Here are five awesome things to do this week.
Monday 29 June
Tune Into A Live Stream Of A Pulitzer Prize-Nominated Monologue Performed By Toby Schmitz
You may have missed out on theatre season this year but Red Line Productions is bringing a super-special, one-off treat straight to your living room. As part of their world-first live-streamed theatre season, Thom Pain (based on nothing) will be available to stream from 7.30pm tonight, with another five sessions running across the week.
This live-streamed one-man show features multi-award-winning Australian actor Toby Schmitz as he takes us into the mind of a man desperately searching for meaning. Join tens of thousands from across the world to watch what The New York Times has called "a small masterpiece" and The Guardian, "one of the best monologues I've seen".
Red Line is using a nine camera set up to drop the fourth wall and bring this screening straight from Sydney's much-loved Old Fitz Theatre straight to your living room. "Thom Pain is a play that knocks my socks off," Schmitz Tweeted. Be sure not to miss out—more info is here.
When: Monday 29 June - 4 July, 7.30pm
Where: Via Red Line's Facebook Page or YouTube Channel
Cost: Free, with donations accepted
Laugh Your Monday Blues Away at The Coogee Comedy Night
What do you get when you cross a comedy show and cheap bevvy? An epic night out! Dirty Thunder is stoked to be bringing back The Coogee Bay Hotel's weekly Comedy Night. Gear yourself up for a night full of LOLs.
The show will surprise guests with four to six comedians, ranging from up-and-coming newbies to international headliners. You can mark this in as your weekly workout because by night's end your abs will be crying from too much laughter.
But don't fret, our mates at the CBH are looking out for your belly with plenty of Monday meal deals and $5 Young Henrys Newtowner beers. Make sure to get yourself down early for a pre-show feast and let the good times roll. Check it out here.
When: Monday 29 June, 8.30pm
Where: The Coogee Bay Hotel
Cost: Free entry, donations accepted
Tuesday 30 June
Whip Out Your Sombreros To Celebrate The Return Of SoCal's Taco Tuesdays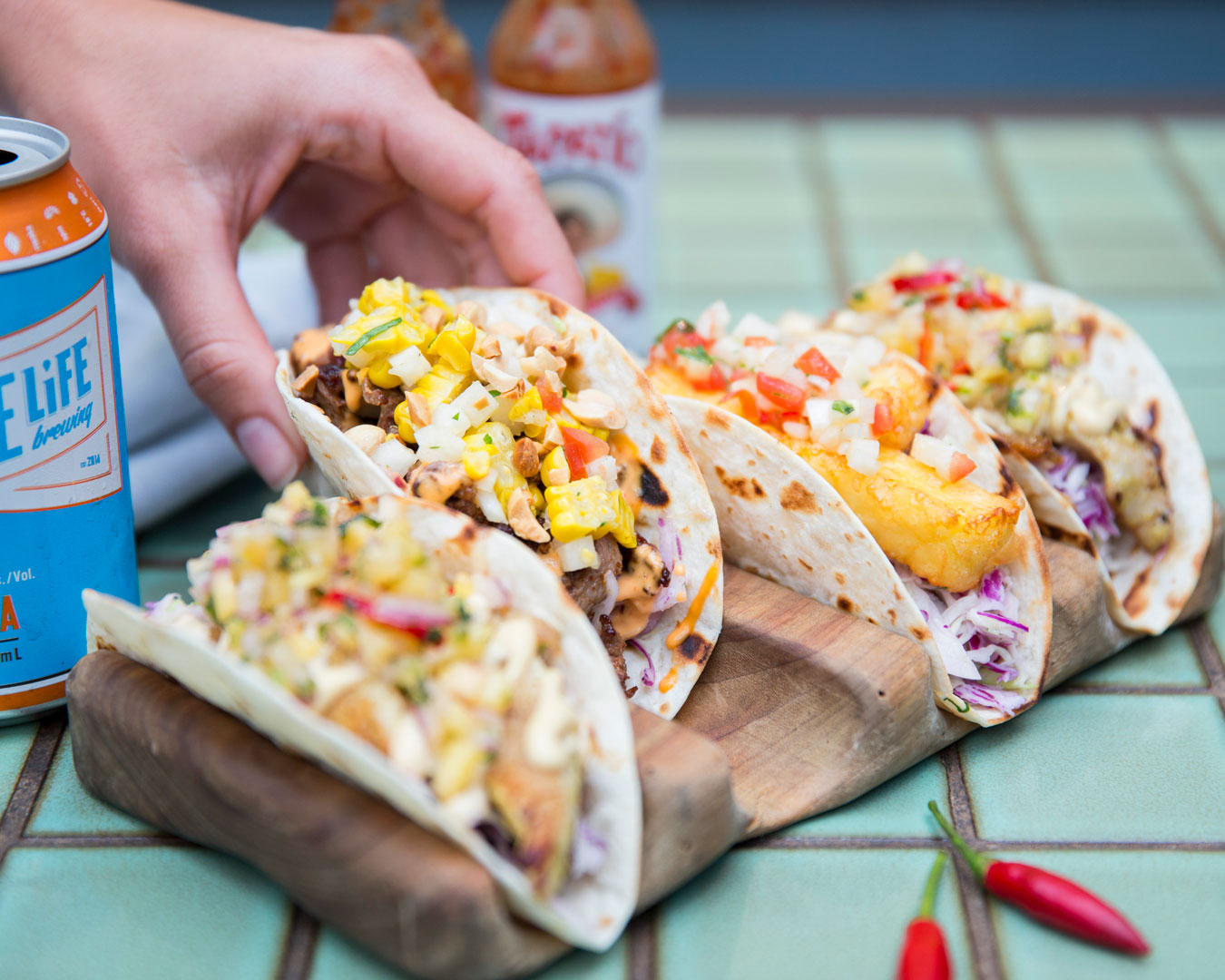 Gather your mates and let them know that their Tuesday nights are about to get better than ever. It's time for a Mexican fiesta with the long-awaited return of SoCal's Taco Tuesdays! Once again you'll be able to feast on half-priced tacos all night long. You heard that right! $3 tacos. All. Night. Long.
SoCal has lined up four festive taco flavours for you to choose from. We're talking everything from smoked brisket topped with cheeky jalapeno salsa to baja fish with a lil' chilli to get the night rolling.
Plus you can enjoy happy hour drinks on SoCal's stunning, new rooftop terrace from 5-6.30pm. Taco 'bout awesome! Book now.
When: Tuesday 30 June
Where: SoCal, Neutral Bay
Wednesday 1 July
Search For Some Hidden Treasures at Wednesday's Pickers Bazaar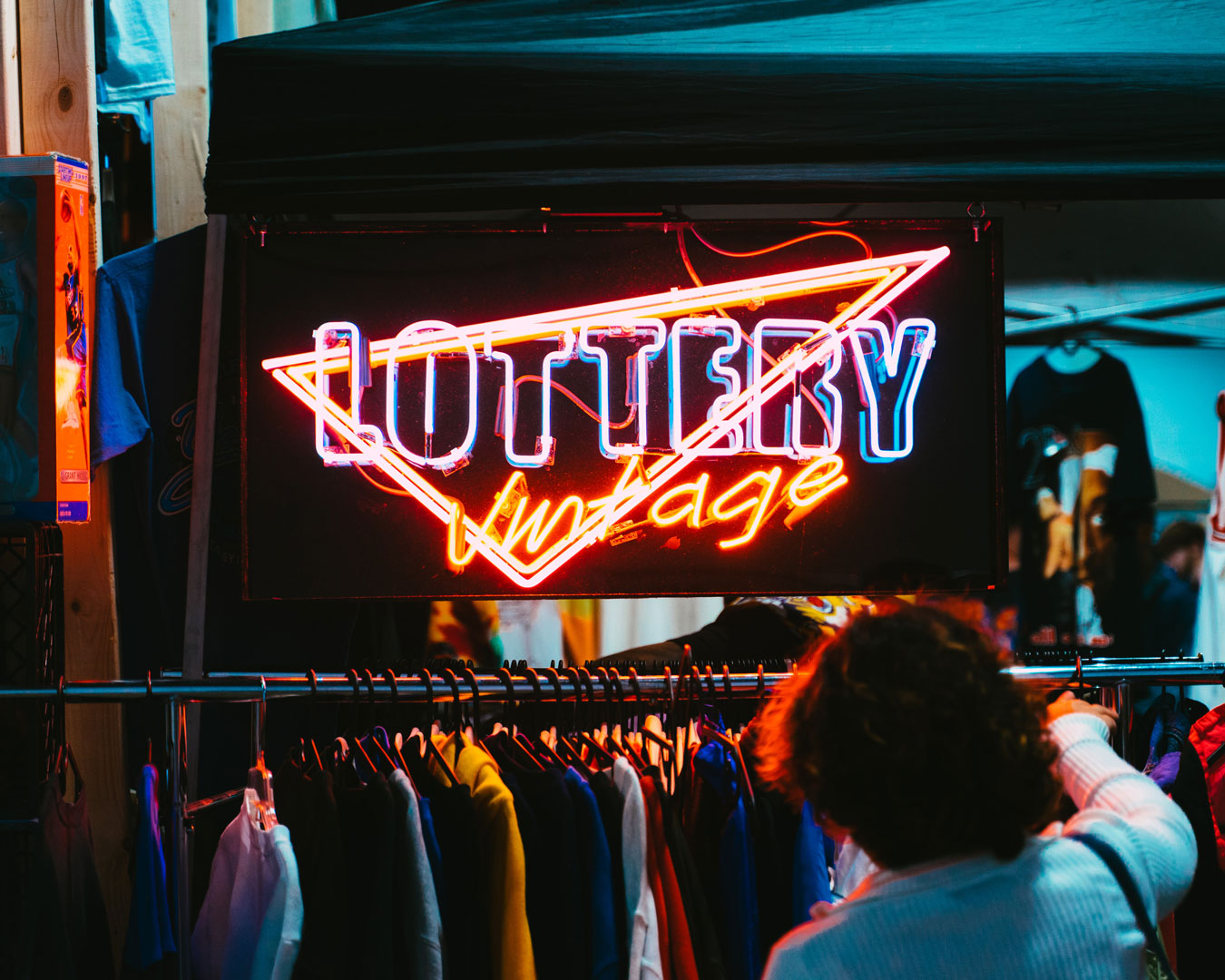 Hey Macklemore, can we go thrift shopping? If you're looking to find that special piece of gold, head down to Fairfield Showgrounds for Wednesday's Trash and Treasure Market. It's guaranteed to be bargains galore with heaps of crazy deals.
And, since the Pickers Bazaar only reopened last week, stallholders have plenty of treasures that they've been stockpiling over the past three months. And as they say, one man's trash is another man's treasure. Get in quick, doors open at 8am. You snooze you lose! Find out more here.
When: Wednesday 1 July, 8am - 1pm
Where: Fairfield Showgrounds, Prairiewood
Cost: Free entry
Find Out If You're Smarter Than Big Daddy at The Lansdowne's Trivia Night
Surprise! It's time for a pop quiz! In the 2004 hit comedy Mean Girls, what colour must "The Plastics" wear on a Wednesday?
If you knew the answer (or if you've been living under a rock and didn't), strap yourself in for another infamous trivia night at The Lansdowne. This week, your host Big Daddy will be dishing out hot facts and testing your brains on random general knowledge you wish you knew.
Contestants will be battling it out to win a range of prizes. There are free jugs and free pizza, as well as the coveted bar tabs ($100, $50, $25) up for grabs. If you don't win some pizza, roll upstairs to Mary's brand new rooftop burger bar. Get your game faces on and may the best team win. More details are here.
When: Wednesday 1 July, 7.30 - 9pm
Where: The Landsdowne, Chippendale
It's soup season, Sydney. Make it count with this list of Sydney's best pho.
Image credit: Rob Laughter, SoCal, Luis Montejo