Summer: blink, and you'll miss it. Sydney's favourite sun-drenched, beach-going, beer garden-roaming season is officially over as we welcome in autumn. But don't get gloomy and think about shorter days, colder mornings, and the dreaded winter months because Sydney looks like it'll keep treating us to 20+ degree days for some time to come.
Still, if you need a distraction from farewelling the summer months, we've got a few ideas lined up to kick start the week correctly. With the world-renowned Sydney Mardi Gras celebrations going off this weekend, there's no better way to get in the spirit than by checking out some of the films showing around town for the Mardi Gras Film Festival's last few days.
If you're feeling peckish, we've got a can't-miss restaurant collab in Surry Hills and the long-awaited return of a CBD Italian favourite. Or, for something different, check out a sneaker customisation class inside one of Sydney's best fried chicken joints. Finally, we'll recommend some of the best adrenaline-filled adventures within reach of the city.
Without further ado—here are five awesome things to do in Sydney this week.
All Week
ORDER LUNCH WITH A SIDE OF NEGRONI FOR MATTEO DOWNTOWN'S LONG-AWAITED REOPENING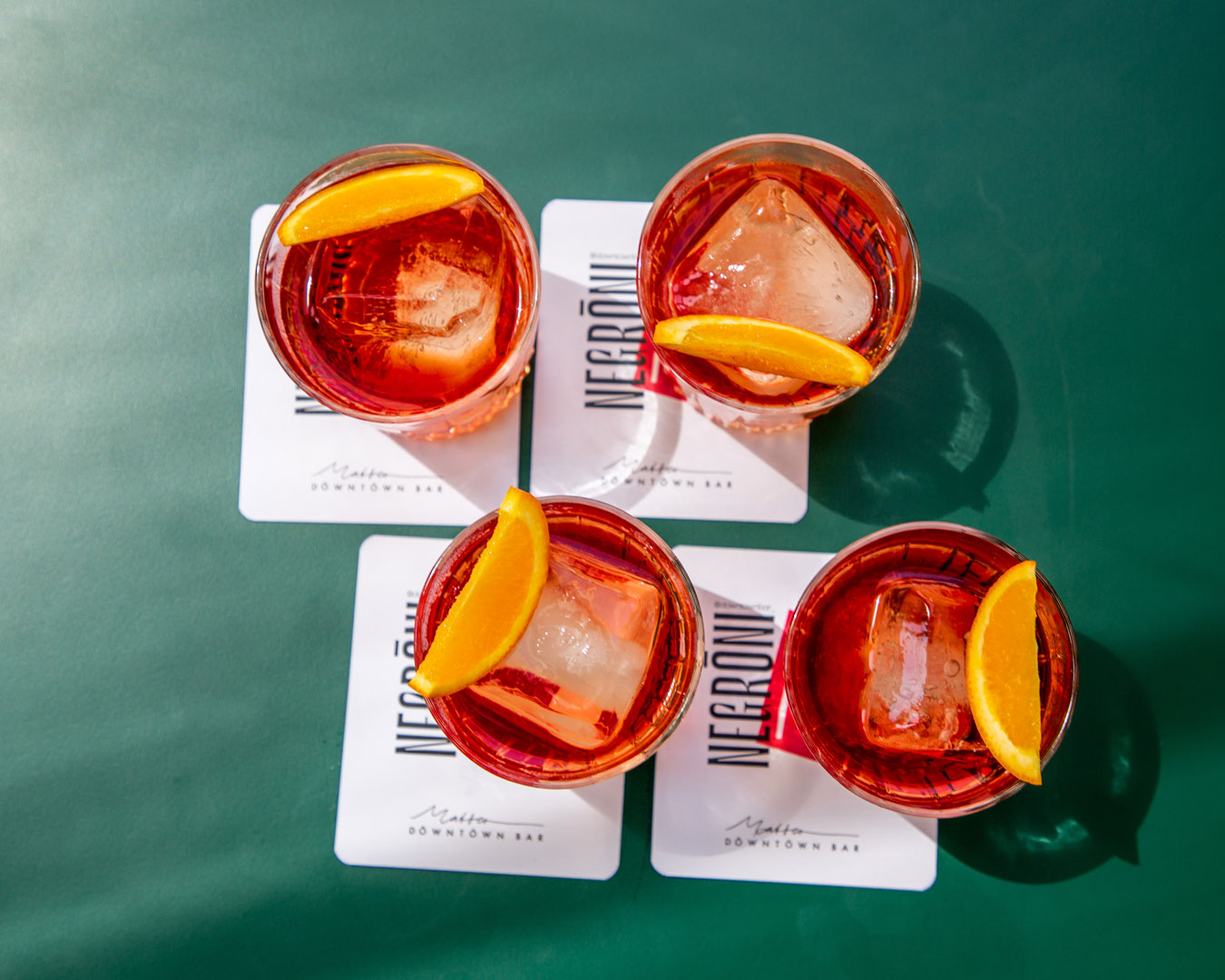 We love bringing you good news—and this is as good as it gets. As of today, Matteo Downtown is reopening its doors to serve up a brand-new bar menu and the cocktails of your dreams. Inspired by cities like Milan and Venice, the Italian eatery is slowly easing back into trade by opening its bar, with co-owner and executive chef Orazio D'Elia reopening the dining room in the coming months. But don't worry, there's still plenty to be excited about on the menu, with snacks like Fremantle octopus and porchetta skewers, Naples-style pizzas like saffron pork sausage ragu, Fior di Latte and artichoke, and of course, a killer drinks menu. With an extended outdoor trade-out area, scroll through the extensive Negroni menu while sitting al fresco in the heart of Bond Street. Downtown Matteo is currently open for lunch Monday and Tuesday, and lunch and dinner Wednesday through Friday. Book your table here.
LAST CHANCE: CHECK OUT SOME INCREDIBLE MOVIES FOR THIS YEAR'S MARDI GRAS FILM FESTIVAL
One of the best signs that 2021 is already an improvement on the tumultuous 2020 is Sydney's Mardi Gras Film Festival going ahead with a physical event. Beginning on February 18 and entering its 28th year, the festival, organised by Queer Screen, celebrates and showcases LGBTQI+ filmmakers and their stories of romantic love, family, friendships, self-love, and community.
Finishing up Thursday, March 4, this week is your last chance to catch some of the films showing around Sydney cinemas. Movies that headline the calendar like The World to Come, starring Katherine Waters, Vanessa Kirby, Casey Affleck, and Christopher Abbot, or I Carry You With Me, the epic romance based on the true story of Ivan and Gerardo, are still screening in the next couple of days. Due to popular demand, you can even catch the festival's opening coming-of-age comedy, Dating Amber, about two classmates, one gay, the other lesbian, who start dating to dispel suspicions of their hidden sexualities. Don't miss out—check out the full program here.
CHALLENGE YOURSELF WITH ADRENALINE-FILLED ACTIVITIES IN AND AROUND SYDNEY
Any day is a good day to test your limits and find out how far you're willing to go to feel alive. So, if you're looking to truly spice up the start of your week, it might be time to round up a couple of your thrill-seeking friends and try something new. You might not realise just how much is available both in Sydney and within a short drive—but trust us, there's an exciting amount.
Like, jumping out of a plane above the Wollongong coastline, abseiling down the cliffs of the gorgeous Glenworth Valley, canyoning into the depths of the Blue Mountains, or buckling up for a V8 supercar hot lap at Sydney's Motor Sport Park. If you've watched one too many action movies and you're looking for a unique release, check out our full list of adrenaline-filled activities around Sydney here.
Tuesday 2 March
KICK YOUR SNEAKER GAME INTO GEAR WITH BUTTER'S SIP N DRIP CUSTOMISATION CLASSES
Fried chicken, hip hop, Henny, champagne, and sneakers—Butter has its formula pretty well figured out. Always staying one step ahead of the game, the poultry and shoe connoisseurs have taken the paint and sip formula popularised over the last few years and added their own spin to it.
Head into the Surry Hills store this Tuesday (also bouncing between the Parramatta location at upcoming dates) for a full run-through on how to create and customise your sneakers. Hosted by the crew from Khameleon Kickz, this class will be accompanied by the usual Butter favourites like tenders or fried mushroom pieces, shoelace fries, miso corn, pickled cucumbers, and your choice of hot sauce. Round up the crew and book your spot here.
Wednesday 3 March
EAST MEETS WEST AT THIS LILYMU X NOUR DEGUSTATION BANQUET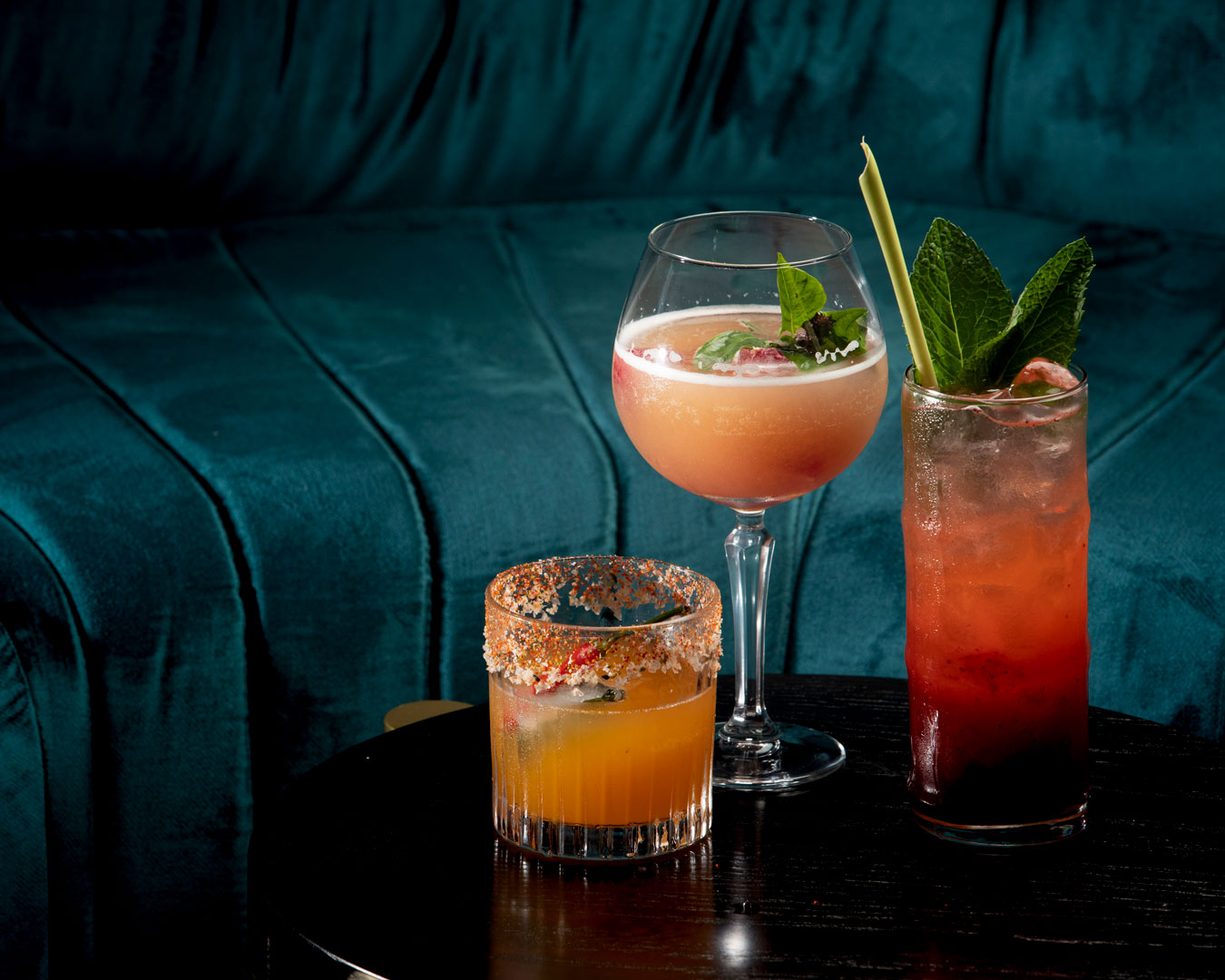 It's no secret that Sydney, from east to west and north to south, is blessed with a diverse and delicious range of wonderful restaurants. Nothing makes us happier (or hungrier) than those restaurants teaming up for kitchen takeovers with collaborative chefs and specially curated menus.
This Wednesday, Parramatta's Lilymu will be bringing its distinct Chinese and South-East Asian flare all the way across town and setting up shop in Surry Hills' modern Middle Eastern local favourite, Nour. Not only is Lilymu executive chef Brendan Fong bringing a flavour-filled menu you don't want to miss, but the team will be transforming Nour for one night only, down to the crockery. "It's an amazing opportunity to be able to bring the Lilymu experience to Surry Hills and show the locals there a taste of what Lilymu has to offer," said Fong.
The nine-course banquet ($118pp) will include snapper and coconut ceviche, with sweet potato and sea grapes; scampi red curry, kaffir lime, and betel leaves; and charcoal wagyu beef skewer, tamarind, and herbs. To help wash it all down, a slate of cocktails like the TukTuk Spiced Margarita with tequila, Aperol, yuzushu, and passionfruit, will also be available. Make sure you secure a table and book right here.
Need more ideas for your week? We got you:​
Image credit: Matteo Downtown, Matteo Downtown, Mardi Gras Film Festival, Destination NSW, Lilymu