Yes, there is plenty going on around town to spice up the start of your week. Like, a boozy sneaker customisation class at a fried chicken joint, or brilliant First Nations artwork beamed onto the sails of the Opera House sails if you're itching for art.
There's also a brand new comedy show celebrating first-generation Australians, and the latest horror blockbuster opening around Sydney cinemas if you need a date-night idea. And finally, you have the option to impress and cook at home with the help of one of Surry Hills' best restaurants.
Remember to stay COVID safe, stay up to date, mask up and isolate when you need to. You can read more about this week's continued restrictions here, and about NSW COVID case locations here.
Here are five awesome things to do in Sydney this week.
Wednesday 12 May
CELEBRATE FIRST-GENERATION AUSTRALIANS WITH THIS NEW LIVE COMEDY TALK SHOW
Hosted and produced by Latina-Australian comedian Joanna Olivera, "FirstGen" explores the personal stories of successful first-generation Aussies and celebrates multicultural Australia. The comedy-style talk show looks to showcase achievements in the arts, science, food, business, and science. Joining Olivera this Wednesday is Christopher Thé, founder of Blackstar Pastry and creator of one of the world's most famous cakes, the strawberry watermelon cake. Also featuring on the night is Mariam Mohammed, co-founder of MoneyGirl, a company helping women become financially independent, and comedian Oliver Twist, whose one-man show about his experience as a Rwandan refugee just played at Sydney's Griffin Theatre. You can buy tickets to see the show in person or opt for the live stream tickets if you prefer to watch from home.
JAZZ UP YOUR KICKS AT BUTTER'S BOOZY "SIP N DRIP" SNEAKER CUSTOMISATION CLASS
Fried chicken, hip hop, champagne, and sneakers—Butter has its vibe figured out. The poultry and shoe connoisseurs have now mastered the paint and sip formula and taken it to the next level too. Head into the Surry Hills store this Wednesday for a complete run-through on how to create and customise your sneakers. Hosted by the crew from Khameleon Kickz, this class will be accompanied by the usual Butter menu favourites, like tenders or fried mushroom pieces, shoelace fries, miso corn, pickled cucumbers, and your choice of hot sauce. Round up the crew and book your spot here.
While we're talking all things Butter—make sure you head into one of their locations this week for your last chance to slurp the seasonal fried chicken tonkatsu-style ramen before it disappears for another year. If you're staying in and up for the challenge of making it yourself, we've also got the full recipe from owner and head chef Julian Cincotta here.
SCARE YOURSELF SILLY AT THE NEW STAR-STUDDED INSTALLMENT OF "SAW"
There's a good chance that if you've been to the cinema in Sydney of late, it's been to watch some high-quality, Oscar-nominated films doing the rounds after the recent Academy Awards got the whole world in the mood. Well, sometimes we also need to go to the movies to celebrate those loud and scary blockbusters that won't win any awards but are sure-as-hell pure entertainment.
Opening at most cinemas around Sydney this Wednesday is the latest film in the Saw horror franchise, sure to bring plenty of fright and suspense in the darkness of a movie theatre. Spiral stars Chris Rock and Samuel L. Jackson and follows the pair playing police officers in charge of a gruesome investigation. You can probably guess where that's leading if you've caught any of the original films. If you're still putting off returning to the cinema, this is the wake-up call you've been waiting for and the perfect mid-week date option. Check out our list of Sydney's best cinemas if you need some help choosing where to go.
All Week
INDULGE AT HOME WITH NOMAD'S MAKE-YOUR-OWN MORTADELLA PACK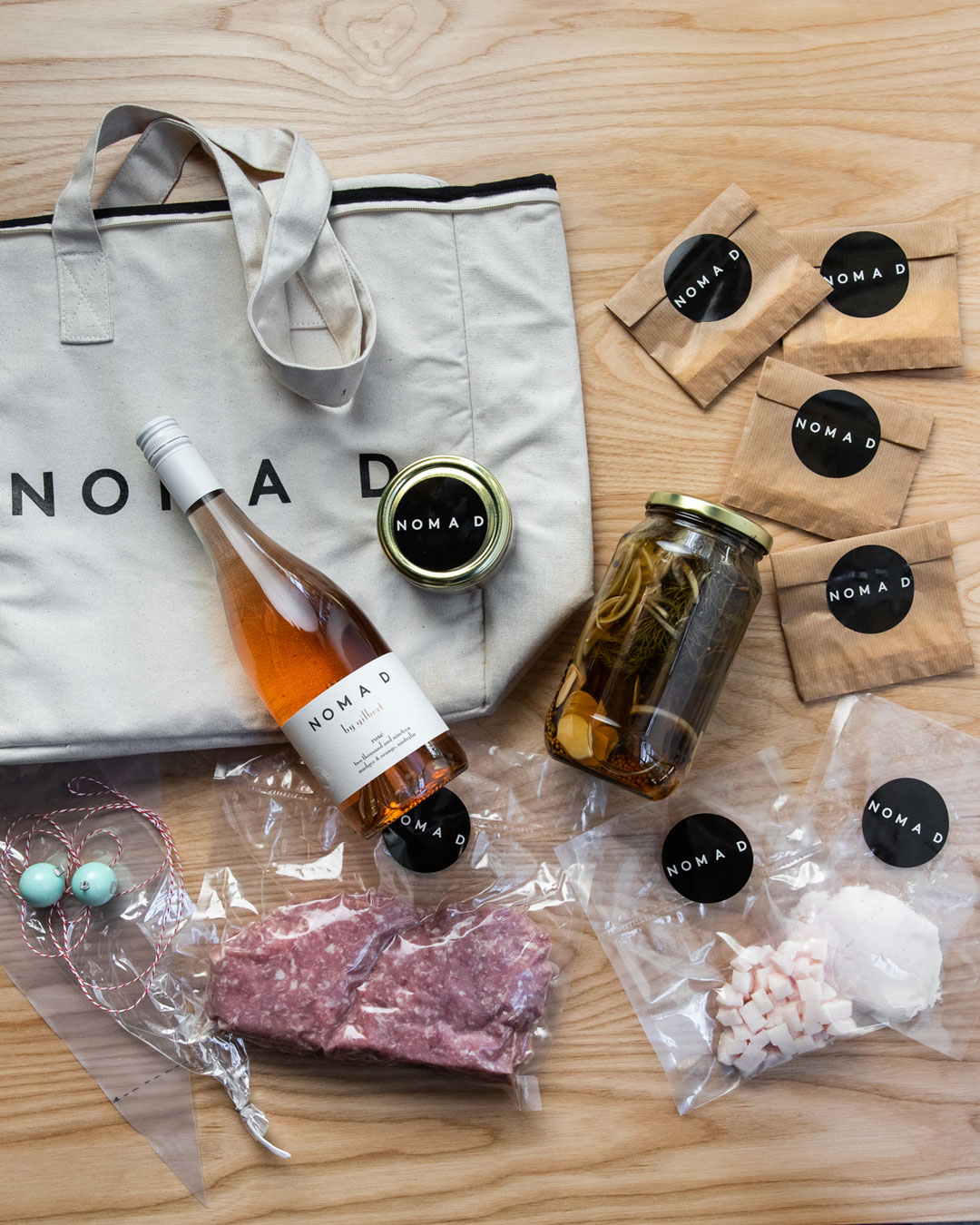 In order to adapt to the unprecedented strangeness of the past year, Sydney's hospitality industry became quite good at offering its services in a take-home capacity. As it turns out—and much to our delight—that trend has continued, allowing us to experience fine dining from the comfort of our home if we so choose.
This time, Surry Hills hatted restaurant NOMAD has your aperitivo hour covered, offering you the chance to make your very own pork mortadella and truly impress your friends. The take-home pack ($150) includes all the ingredients needed, including NOMAD's house-made pickles and za'atar, plus your choice of wine or beer to accompany the experience. The pack also comes with a recipe and virtual instructions to guide you step-by-step towards Italian delicacy supremacy. The Mediterranean-inspired restaurant is closing orders for the month on Thursday 13 May, so make sure you head over here and order now. You can pick up your pack from NOMAD on Saturday 15 May.
BE INSPIRED BY BADU GILI'S WONDER WOMEN AT THE SYDNEY OPERA HOUSE
In the language of the Gadigal People and traditional owners of Bennelong Point (formerly Tubowgule) where the Sydney Opera House sits today, Badu Gili means "water light"—a fitting reflection of the artworks and location of the visually mesmerising public work exhibition. Make your way to the Opera House at sunset for a free daily experience, showcasing the work of six female First Nations artists from across Australia, projected onto the eastern Bennelong sails. In a collaboration between the Opera house and the Art Gallery of NSW to mark the Gallery's 150th anniversary, this year's Badu Gili theme is "Wonder Women". If you're anywhere nearby as the sun is setting, make your way along the water to witness the incredible animated artworks while you still can. More info is here.
Need more ideas for your week? We got you:​
​Image credit: Sydney Opera House, Butter, NOMAD, Sydney Opera House