Get ready for a few days of blissful springtime sunshine Sydney, this week is shaping up to be a great one. As well as some glorious not-too-hot, not-too-cold kind of weather, there are plenty of activities to pack out your week and make it a memorable one too.
Let's get down to it then, here are five awesome things to do in Sydney this week.
While you are out there, keep up that all-important social distancing. If you want to mask-up, and it is now recommended that you do, we've got a list of local legends selling masks right here.
All Week
Catch Sydney Chef Lennox Hastie In The Latest Series Of Chef's Table
Season 7 of Netflix's stunning foodie doco, Chef's Table dropped late last month. This time, it's all about grill, BBQ, and flame. So naturally, Sydney chef Lennox Hastie, the creative force behind Firedoor, had to be included. Whether you're already a devotee to Hastie's fervour for hot coals, or you've not yet visited his award-winning Surry Hills restaurant—it's a great watch.
Hastie is featured in ep 2 of the series, and the story delves into his Michelin beginnings all the way to Etxebarri, the cult Bourdain-approved wood fire restaurant hidden in Spain's Basque Country. Filled with amazing fire-filled cinematography, as well as some cute shots of Sydney, it's guaranteed to get you fired up about our homegrown ingredients and our culinary legends.
Soak Up The Scenery On One Of Sydney's Prettiest Walks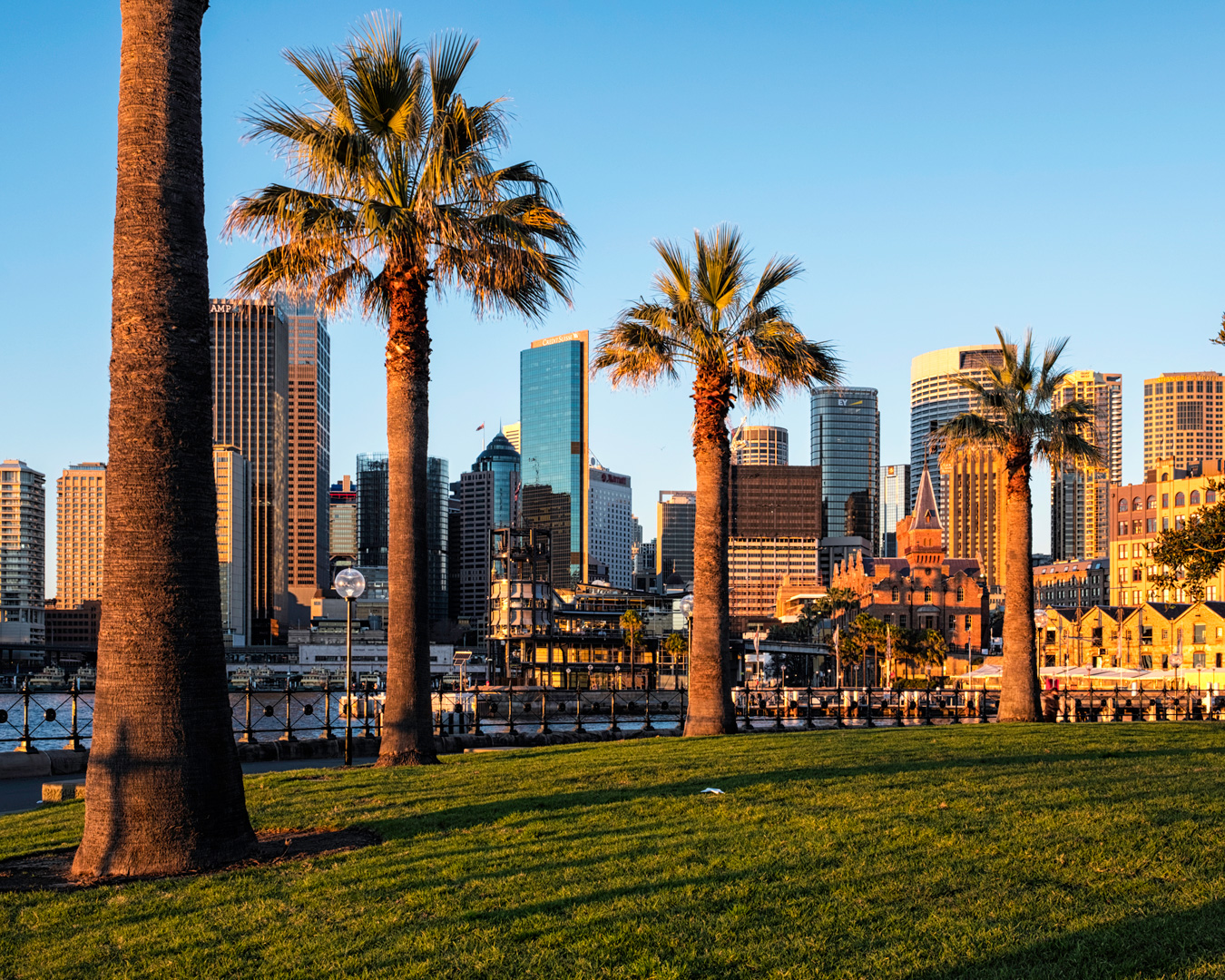 Not much can out-do the simplicity of a good walk—great for the body, mind, and soul, it's an awesome way to start your day, catch up with a mate, or clock some "you" time. Thankfully, Sydney has many, many brilliant walks, which makes choosing which one to take the hard part. That's where we come in.
Whether you're looking for a dog-friendly foreshore walk, an inner-city stroll, Sydney's most iconic coastal track, or even an 18.5-metre high loop to get your sky-high steps in, this list has you covered.
Last Chance: Slurp The Spicy Ramen Of Your Dreams With This Butter And Rising Sun Workshop Collab
It may be spring but that doesn't mean ramen weather is over. This week is your last chance to slurp the super spicy Butter x Rising Sun Workshop ramen. There are two bowls to try. At Butter, there's the OG Tantanmen Chicken Ramen, made with fried ground chicken ​and a deep, rich, sesame based chicken broth. At RSW in Newtown, you've got head chef Nick Smith's Glorious Flaming Pig Tantanmen Ramen, made with a hot and numbing rare breed Berkshire pork mince, aburi flamed pork belly, six chilli rayu, pickled wasabi leaf and ramen egg in a goma pork bone broth. More details are here.
Go See Patricia Piccinini's Latest Exhibition, The Gardener's Eye
For those unfamiliar with Patricia Piccini, she's pretty much royalty in the Australian contemporary art world. Her work questions what it means to be human, most famously through weird and wonderful lifelike hybrid animal sculptures that appear soft and strange all at once. Her newest solo exhibition, The Gardener's Eye, features a new series of her iconic hyper-realistic sculptures and drawings that investigate the tensions between nature and the contemporary world. The hero piece of the show, "Sapling", depicts a male holding a life-size, wrinkled, hairy creature bound to move you. Take a sneak peek here.
Wednesday 9 September
Travel The World In Four Cocktails At Employees Only
This week Employees Only has revealed a special springtime drinks menu. Filling the travel-shaped hole in our hearts, "Around The World In Four Drinks" will see you sipping your way through Japan, Hong Kong, Mexico and New York. And while a cocktail at Employees Only would typically set you back $20, you'll be treated to all four for just $50 per person. Created by award-winning head bartender Christine Wei Lam, there's a Kyoto Sour, a West Side, a Chinese tea-infused Eau de Ambre and a Mexican-inspired Oaxaca Express. You can also take your round-the-world-trip in any order your like. Available on Wednesdays and Thursdays, book your spot here.
You'll also want to add this three-day pickle festival to your calendar—it's hitting Sydney next month.
Image credit: Jude Cohen, Simon Bradfield, Butter, Patricia Piccinini Shoeform (Angiosperm) 2020, Jude Cohen