As we return for another week of lockdown programming, we're taking time to be thankful for the things keeping us happy and sane. First up, it looks like runs and dog walking should be even nicer in the coming days with sunshine and good weather coming at you all week.
Then, as we have been every week during this tough period, we're grateful for Sydney legends making sure we're well-fed and entertained. From Messina ice cream specials to restaurant feasts at home, virtual dance classes, and immersive art exhibitions online—there's plenty to do.
Here are five awesome things to do this week.
Tuesday 27 July
GET YOUR MORNING GROVE ON WITH TIMOMATIC'S FREE VIRTUAL DANCE SESSION
Online exercise classes have been giving us life throughout this lockdown—both to counteract the extra eating we're doing and benefit our physical and mental health. But it's always nice to find ways to mix them up. Well, we've got something that'll kick off your Tuesday morning in absolute style and really get you moving. As part of Unstoppable.org and in collaboration with Lifeline ACT and Kulture Break, recording artist and dancer Timomatic is hosting a free and live virtual dance session to help get locked down Aussies up and moving and to share positivity as a community. Make sure you're warmed up—the session starts at 8.30am this Tuesday 27 July. You can register for it right here.
All Week
TREAT YOURSELF TO A MID-WEEK ROAST WITH "CHISWICK AT HOME"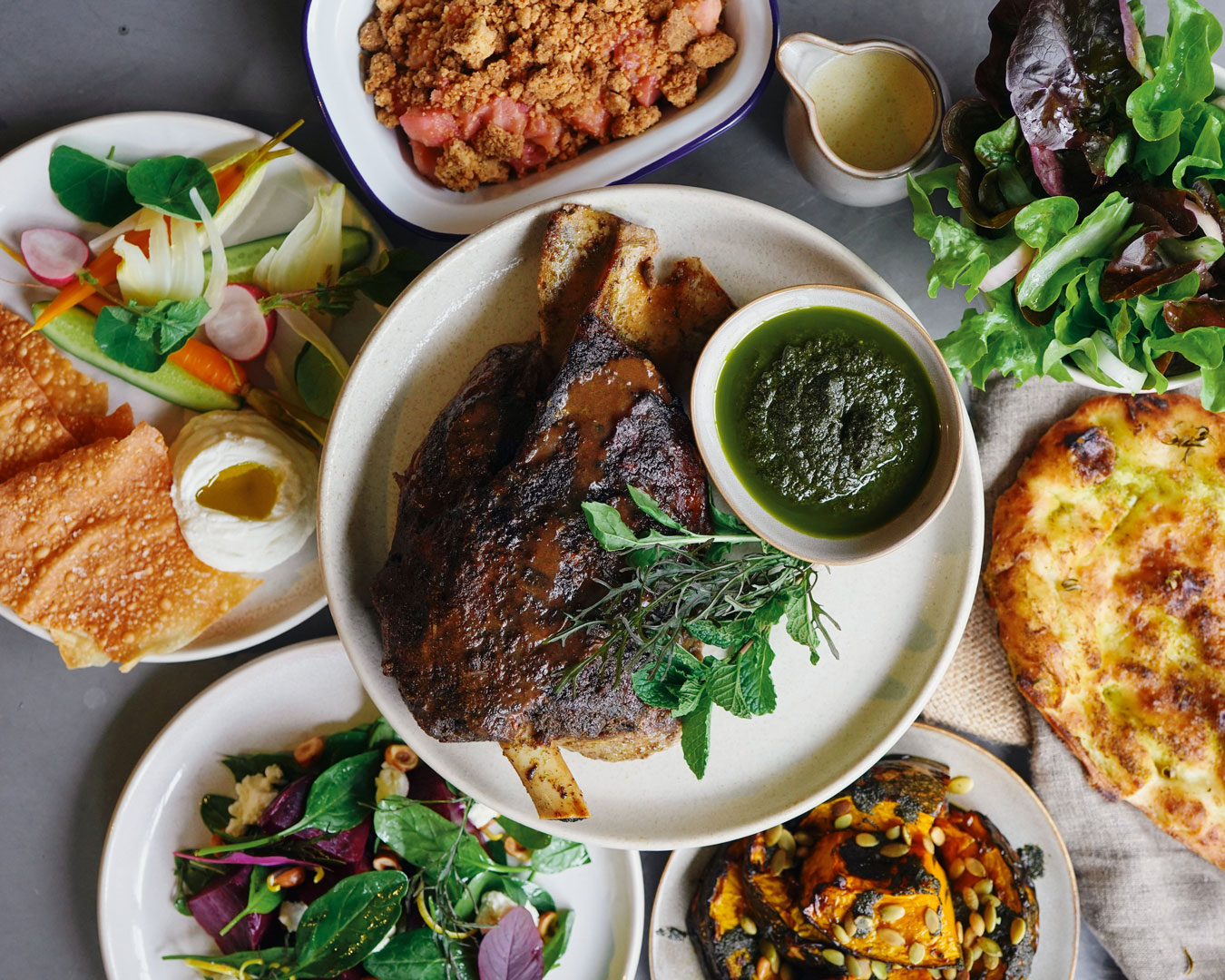 We all miss dining out. Luckily, so many of Sydney's best restaurants, cafes, pubs, and bars are offering special takeaway menus and meal packages helping us imagine we're out and about while staying safely at home. Make sure you check out our rolling list of restaurants doing takeaway and delivery during lockdown.
A highlight for these wintery weeks has to be Chiswick's at-home menu. Featuring favourites like the garden herb roast chicken or the slow-roasted lamb shoulder, with plenty of sides and desserts like sticky toffee pudding or strawberry and apple crumble, we definitely recommend opting for one of the at-home packages to get a taste of everything. All you have to do is decide between the chicken package ($169) or the lamb package ($199). Each pack is made to serve four. And if it's a Sunday, you can't go past the Sunday roast package ($179) with Berkshire pork belly and sides like duck fat and thyme roast potatoes, Jerusalem artichoke salad, and garden carrots, smoked almonds and gremolata, to name a few.
Chiswick's takeaway menu is available Tuesday - Sunday for pickup between 11.30am - 2pm, and 5.30pm - 8pm. Order online here.
DELVE INTO DESSERT NOSTALGIA WITH MESSINA'S GREATEST HITS SPECIAL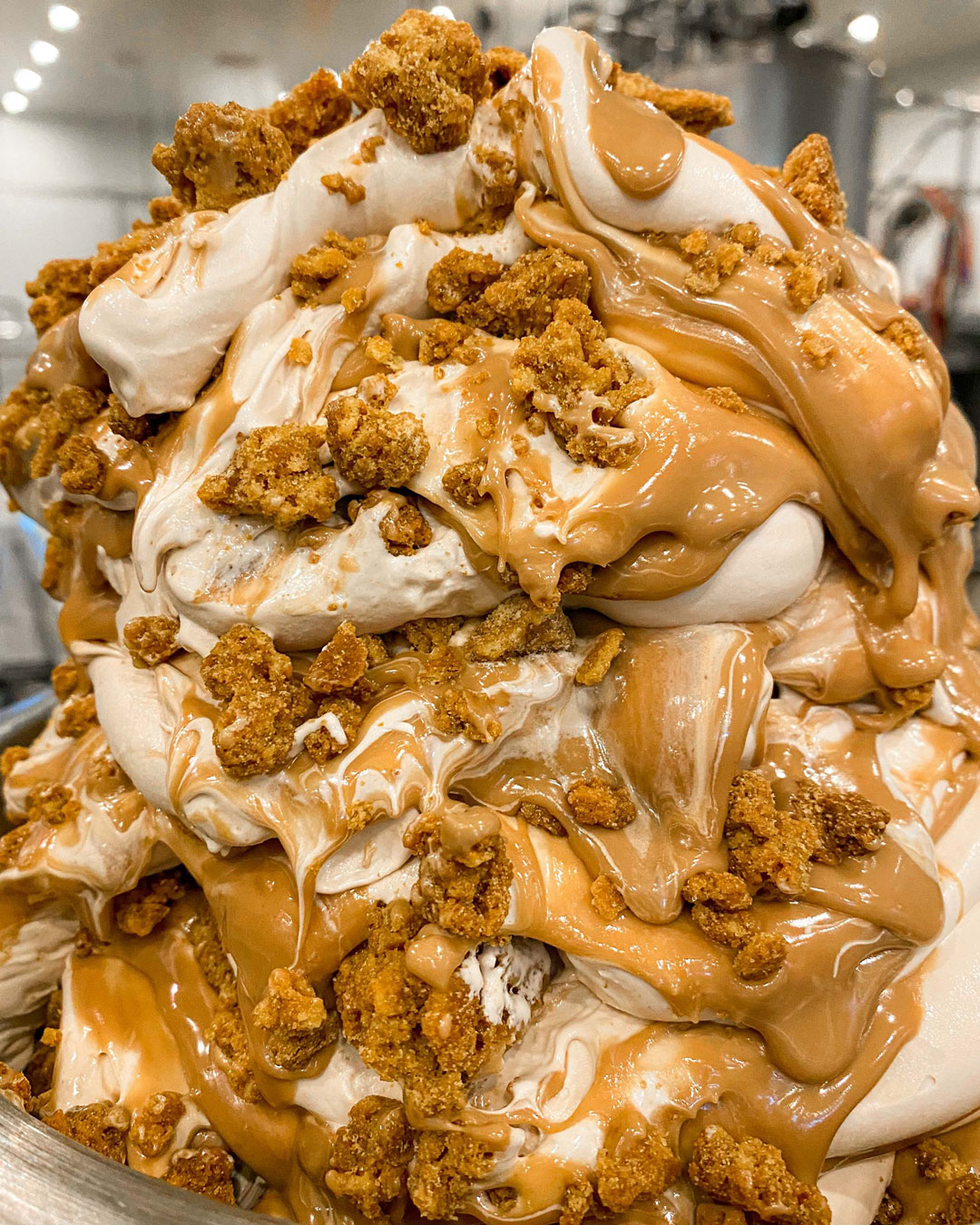 The Sydney dessert royals are back this week with another lockdown treat. This time, they're getting nostalgic: to help celebrate the 19 years they've been bringing endless gelato joy to Sydneysiders, Messina is doing a greatest hits list, with 40 of their most popular flavours since first opening in 2002 (chosen from over 4,000 special flavours done in that time).
This is your chance to delve back into the specials you once upon a time drooled over and devoured for them to simply disappear off the board the next day. Flavours of salted caramel, honeycomb, peanut, buttermilk chocolate, cheesecake, coffee—filled to the brim with fudge, cake, cookie, biscuit, brioche, and so many more. You can order your favourite flavours for $16 a tub, and cop a discount if you grab three, six or 20 tubs (it is lockdown after all). Some stores have sold out for pre-sale, but you can still pre-order for pick up this Friday and Saturday from Bondi, Parramatta, and Brighton Le Sands stores. Be Quick! Order online here.
GET YOUR HUMMUS FIX WITH SIMPLY HUMMUS' SHARABLE LOCKDOWN COMBOS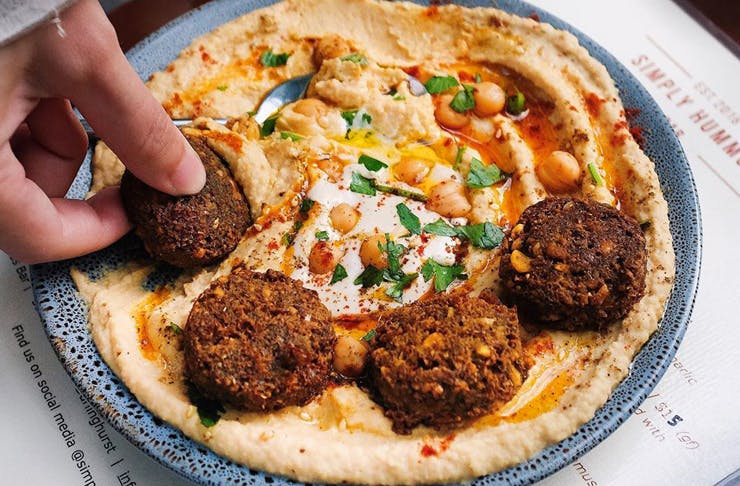 Lockdown or not, if there's one thing we're eternally grateful for–it's hummus. And for that, we turn to Sydney's dedicated hummus bar, Simply Hummus. The hole-in-the-wall eatery is a go-to spot for shawarma, falafel platters, pita pockets, and, of course, all things hummus. Well, those things are still all on the menu right now, as you can order for home delivery.
However, in the spirit of sharing, as all hummus plates should be, Simply Hummus has introduced a creative way to help us share a meal with loved ones or co-workers—even when in separate households. "Date Time Lockdown Combos" lets you choose from an absolute feast of a menu to be simultaneously delivered to all team members or friends, allowing you to fill up on hummus together over phone calls or Zoom. Head over here to check out the full menus available and to place an order.
GET YOUR CULTURE FIX WITH AGNSW EXHIBITIONS ONLINE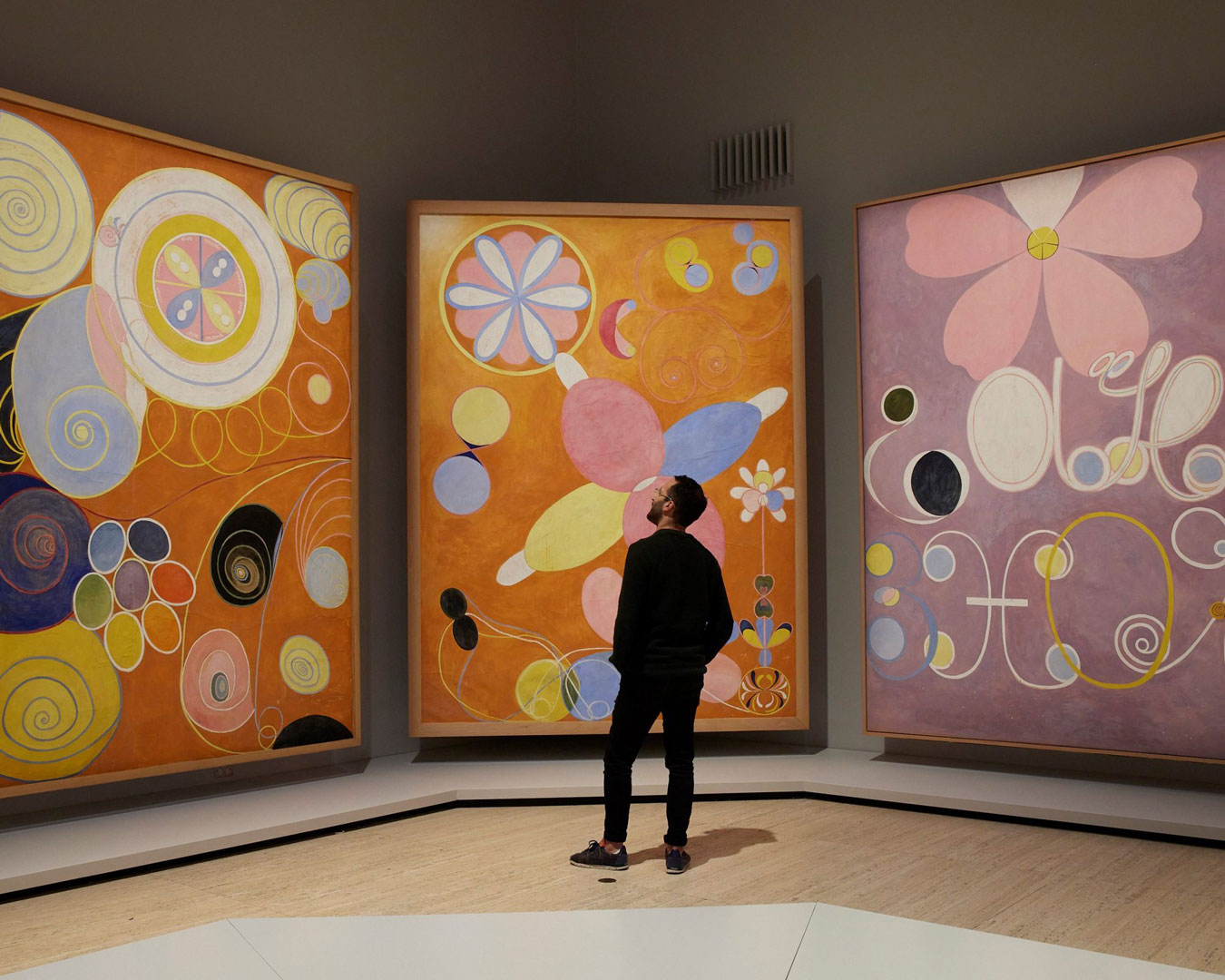 This current lockdown is cutting into a heap of activities we'd all much rather be doing than staying at home. One of those is visiting the Art Gallery of NSW to get our culture fix. Well, until the museum is able to reopen its doors and to help keep up your culture intake, it is offering an online (and free) virtual experience of the Archibald, Wynne and Sulman Prizes, and Hilma af Klint: The Secret Paintings.
"Archie at Home" gives you a 360-degree immersive experience of the iconic, century-old Australian exhibition, including Melbourne-based artist Peter Wegner's winning portrait of artist Guy Warren. You also don't want to miss the remarkable collection of works from Swedish abstract artist Hilma af Klint, which broke attendance records at New York's Guggenheim Museum in 2019. The Sydney exhibition, now available online, is the first major survey in the Asian Pacific region of the visionary artist, showcasing more than 100 works. Check out these programs and more here.
Need more ideas for your week? We got you:​
​Image credit: Messina, Chiswick, Messina, Simply Hummus, Art Gallery of NSW