We're not sure about you guys out there, but it really feels like Sydney is coming alive right now. Maybe it's because 2020 has made us appreciate every sunny day, new restaurant opening, and new wine list—maybe it's just because Sydney is so sparkly in springtime. Whatever it is, we hope you're vibing it too.
From celebrating the Three Blue Ducks' 10-year milestone to a new era at The Dolphin, fancy mid-week martinis at Maybe Sammy and The Iconic's 9th birthday sale—there's a lot to get stuck into this week, so let's get down to it. Here are five awesome things to do in Sydney this week.
While you are out there, keep up that all-important social distancing. If you want to mask-up, and it is now recommended that you do, we've got a list of local legends selling masks right here.
All Week
Celebrate 10 Years Of Three Blue Ducks With Their Iconic 2010 Brunch Menu

There are a few major hallmarks of Sydney's brunch scene. Three Blue Ducks is undoubtedly one of Sydney's all-time superstars and this month marks the beachy, sustainably-minded group's 10th anniversary.
"It's crazy to think about how far we've come and how lucky we are, particularly off the back of such a challenging year for our industry," says Mark LaBrooy, one of The Ducks' now six co-owners. "What started out as a couple of kids in the surf dreaming up a future has grown beyond anything we could have expected."
To celebrate this major milestone, they will be hosting a super-special four-course dinner at their Rosebery outpost this Wednesday 23 September. The crew will be joined in the kitchen by Three Blue Ducks alumni Luke Powell (LP's Quality Meats), Mike Clift (ex Rockpool), Jemma Whiteman (Café Paci), and Shannon Debreceny (Victor Churchill). Reservations are available via phone (02) 9389 0010 or by emailing enquiries@threeblueducks.com.
As well as this, you'll also be able to brunch like it's 2010, as Three Blue Ducks Bronte serves up its opening menu all week long. Tuck into the OG bacon and egg roll made with organic eggs, pimento salsa, and hollandaise sauce, or twice-cooked chilli jam duck with spicy Chinese broccolini, and smoked potato ice cream with chocolate cookie and dessert lime granita. The menu will be available until Sunday 27 September.
Try The Dolphin's Brand New Spring Menu—Its First Menu Shake-Up Since Opening
Because spring is all about new beginnings and feeling fresh—The Dolphin has dropped an entirely new spring menu. The iconic Surry Hills pub has been in a sort of state of flux recently, with restauranteur and former co-owner Maurice Terzini stepping aside, and chef Monty Koludrovic moving on (as well as the obvious pandemic-related shakeup). It's all paved the way for a new era for The Dolphin, and let's just say, things are looking good.
While The Dolphin used to be divvied up into various dining spots, the new menu will be available to order from anywhere in the pub. Still centred on the idea of "Aussies doing Italian", only this time there'll be more seafood and more vegetable-led dishes. Executive chef Tom Walton has enlisted the help of Josh Carrick to play head chef, and he'll be plating up grilled octopus, kingfish crudo, a new take on The Dolphin's famous chicken cacciatore, and a cracking 350g MB4 grange rib eye. There's a new wine list too, filled with natural and minimal intervention drops, all perfect for springtime feasting. Book your spot here.
Catch Sydney Chef Lennox Hastie In The Latest Series Of Chef's Table
Season 7 of Netflix's stunning foodie doco, Chef's Table dropped late last month. This time, it's all about grill, BBQ, and flame. So naturally, Sydney chef Lennox Hastie, the creative force behind Firedoor, had to be included. Whether you're already a devotee to Hastie's fervour for hot coals, or you've not yet visited his award-winning Surry Hills restaurant—it's a great watch.
Hastie is featured in ep 2 of the series, and the story delves into his Michelin beginnings all the way to Etxebarri, the cult Bourdain-approved wood fire restaurant hidden in Spain's Basque Country. Filled with amazing fire-filled cinematography, as well as some cute shots of Sydney, it's guaranteed to get you fired up about our homegrown ingredients and our culinary legends.
Tuesday 22 September
Jazz Up Your Spring Wardrobe In The Iconic's 9th Birthday Sale
With the weather heating up day-by-day, we reckon it's time to ditch the lockdown sweats and lean into a bit of springtime fashion. Helping you out this week is The Iconic with its massive ninth birthday "summer-ready" sale.
Kicking off on Tuesday 22 September, you'll have the opportunity to shop Levi's, Assembly Label, Dazie, Vans, Herschel, adidas, Superga, Reliquia, and heaps more at 30% off. Check it out here.
Wednesday 23 September
Indulge In A Mid-Week Martini With Maybe Sammy's Martini Trolley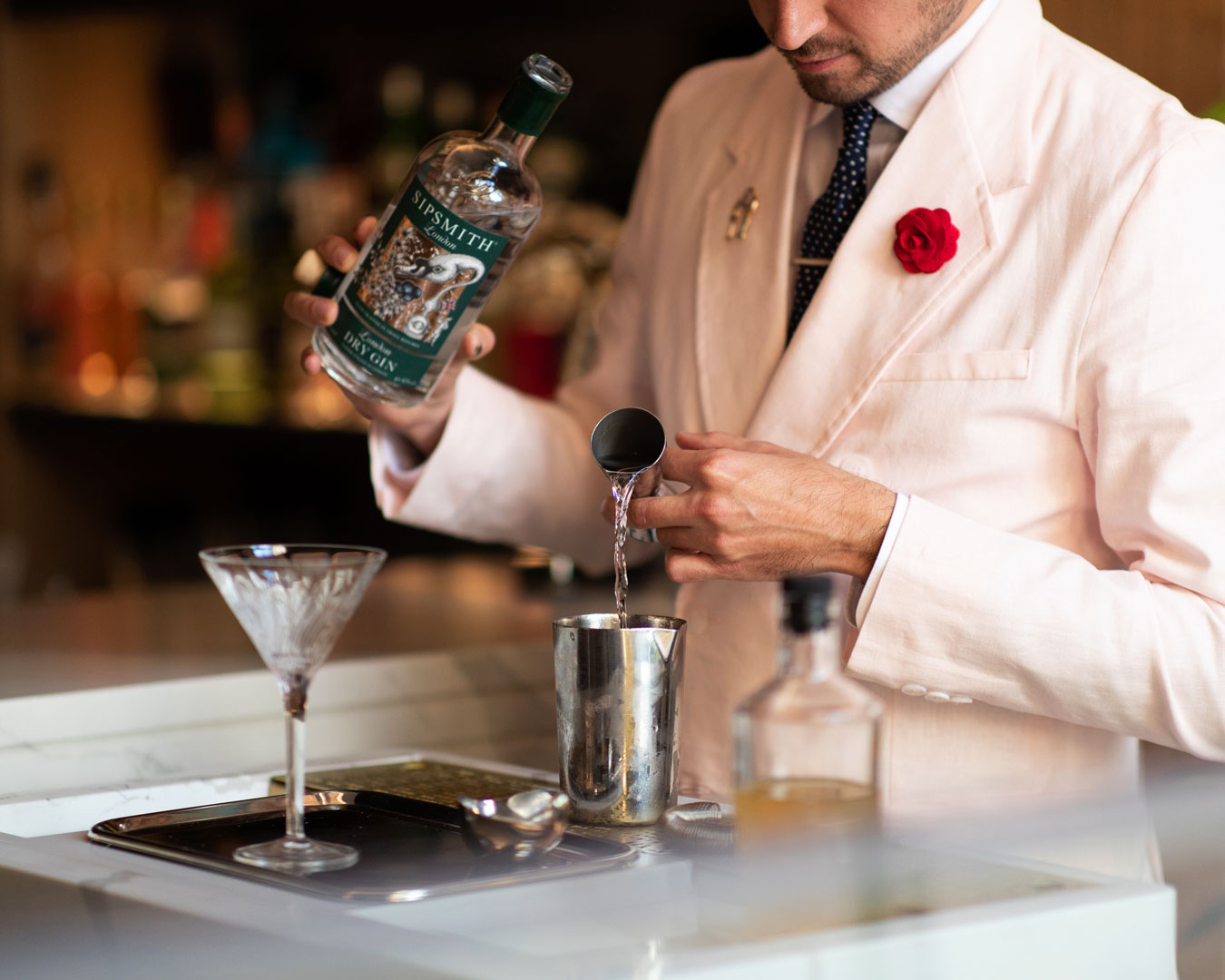 Last year, Maybe Sammy was the only Australian bar to make the World's 50 Best Bars list. It's easily one of Sydney's best cocktail spots—and they've just added a fun new martini trolley service, which, in our eyes, is all the more reason you need to drop in for a drink.
The bespoke martini trolley is a collab with Sipsmith London Dry and you can order up four different gin martinis from the fancy little bar on wheels. There's a classic martini, made with Sipsmith, dry vermouth, orange bitters, and olive or lemon oils, and a dirty martini with Sipsmith, Umami Bomba, and feta-stuffed olive. For something more adventurous, go for the Gibson martini, with Fino sherry, shiso, Mignonette, and house-pickled onion, or the summery-sounding Australian martini with Vermouth Bianco, lemon myrtle, and mango. Bookings are available here.
In other foodie news, Good Food Month has just revealed a few of the tasty events on its October program, including a new COVID-friendly version of the Night Noodle Markets.
Image credit: DS Oficina, Three Blue Ducks, The Dolphin, DS Oficina
Editor's note: Urban List editors independently select and write about stuff we love and think you'll like too. Urban List has affiliate partnerships, so we get revenue from your purchase.