If dull, dehydrated skin, wrinkles and fine lines are not your jam, then hyaluronic acid might just be your bestie when it comes to your skincare routine.
You've probably seen influencers raving about it and its name splashed across a tonne of products on your online browsing journey, but there's no denying that the thought of splashing "acid" on your face is a little daunting.
What Is Hyaluronic Acid?
Hyaluronic acid (HA) is a moisture-binding molecule, which occurs naturally in our bodies and depletes as we get older, and it's suitable for all skin types. A superpower of hydration, hyaluronic acid can hold 1000 times its weight in water—huge. As a humectant, hyaluronic acid serums, creams and masks work to lock in your skin's moisture (and any other products), plumping things out and reducing the appearance of fine lines and wrinkles in the process.
Game to try it? Here are the best hyaluronic acid serums, creams, masks and more that you can get your hands on.
Best Hyaluronic Acid Serums
La Roche-Posay Hyalu B5 Hyaluronic Acid Anti-Ageing Serum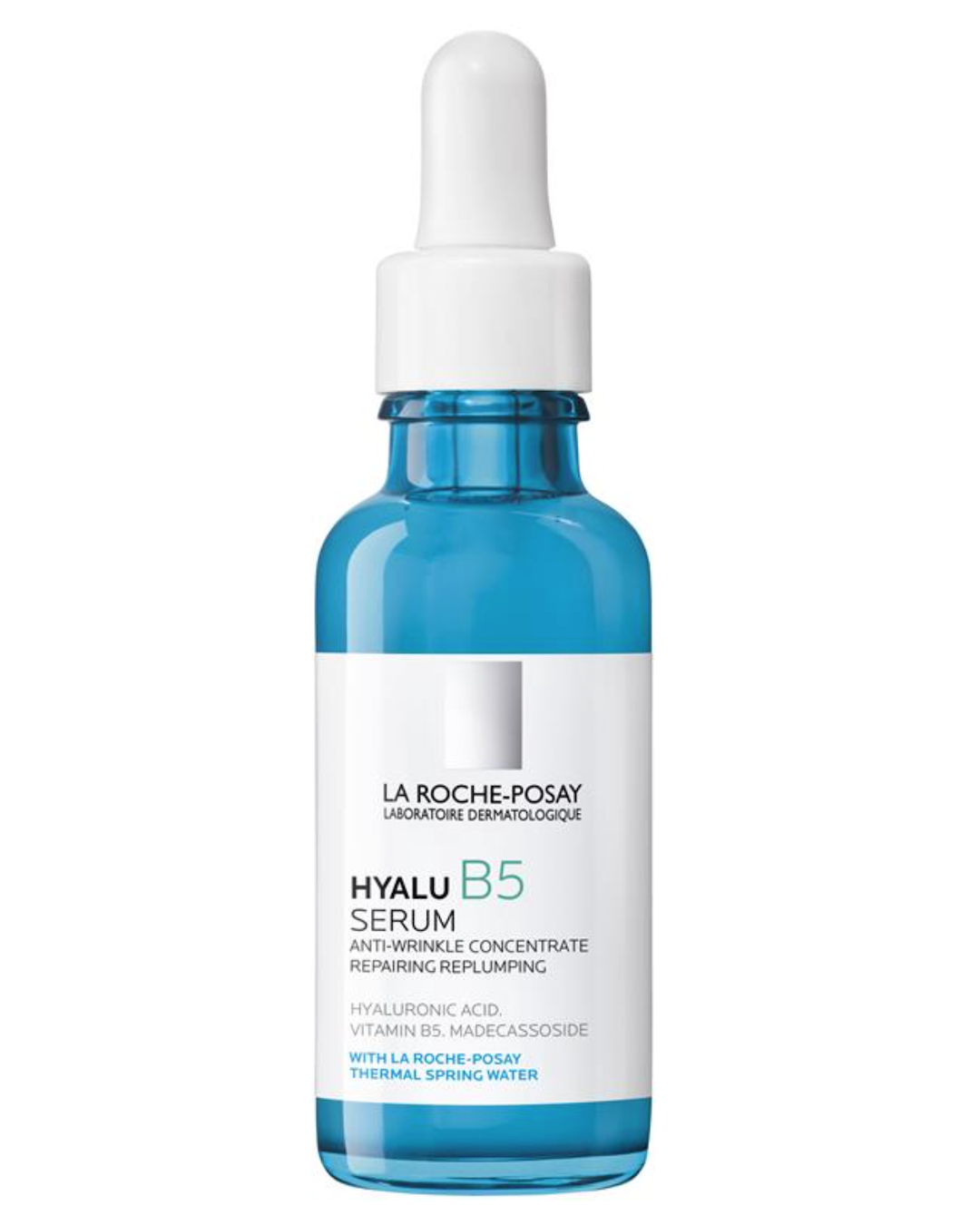 This fresh, re-plumping hydrating water gel is a big gamechanger. Filled with hyaluronic acid, vitamin B5 and madecassoside, this Chemist Warehouse beauty will recover bounce (the kind you had when you were fresh out of the womb), suppleness and a healthy-fresh complexion. Buy it here.
The Ordinary Hyaluronic Acid 2% + B5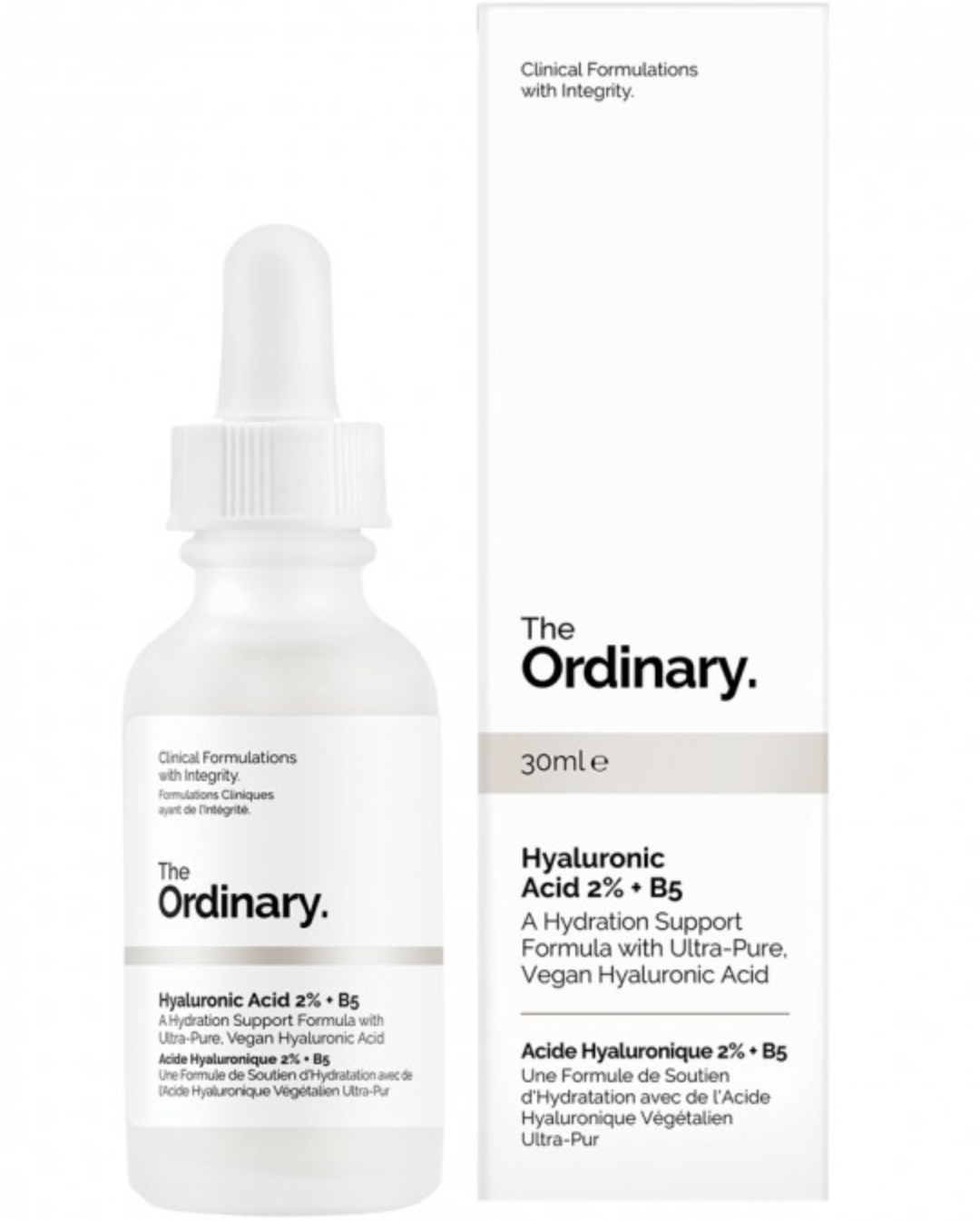 The Ordinary has proven yet again that you don't need to spend bundles of money to get stellar skin, and they've done it once more with their hyaluronic acid. Enriched with vitamin B5 for additional moisture, the serum suits all skin types and helps to hydrate the deeper layers of skin, as well as what's on top. Pop this one on after cleansing and toning and before heavy serums and moisturisers. Buy it here.
Medik8 Hydr8 B5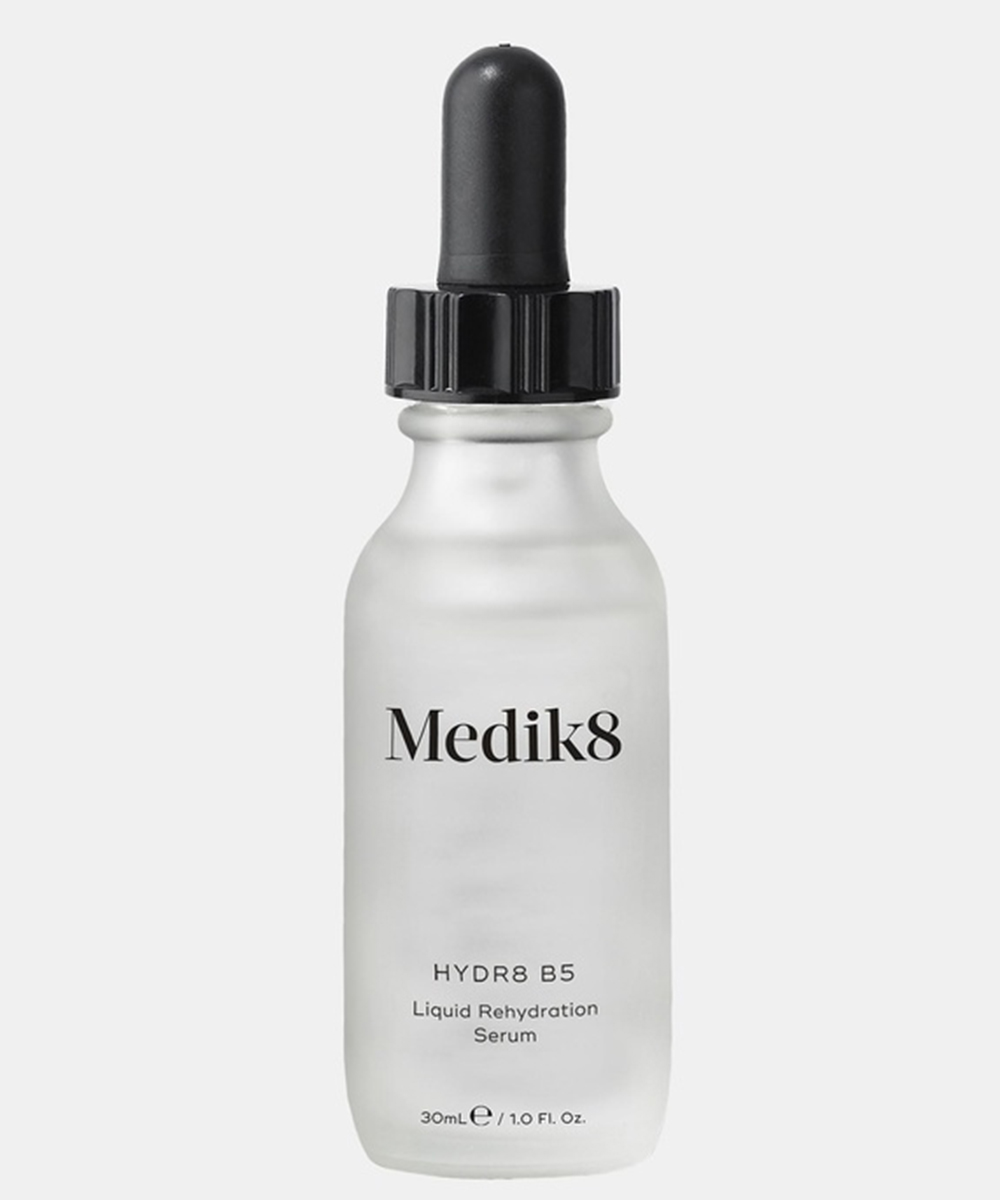 It's no surprise Hydr8 B5 is a best seller in the Medik8 range, with its lightweight yet deeply nourishing hyaluronic serum. Perfect for even the most sensitive skin types, this product packs a punch with additional vitamin B5 thrown in to help with water retention and cell renewal. The ingredients list is satisfyingly small, meaning you get all of the benefits of hyaluronic acid with no fillers, oil, fragrance or irritants. Buy it here.
Caudalie Vinosource-Hydra S.O.S Thirst Quenching Serum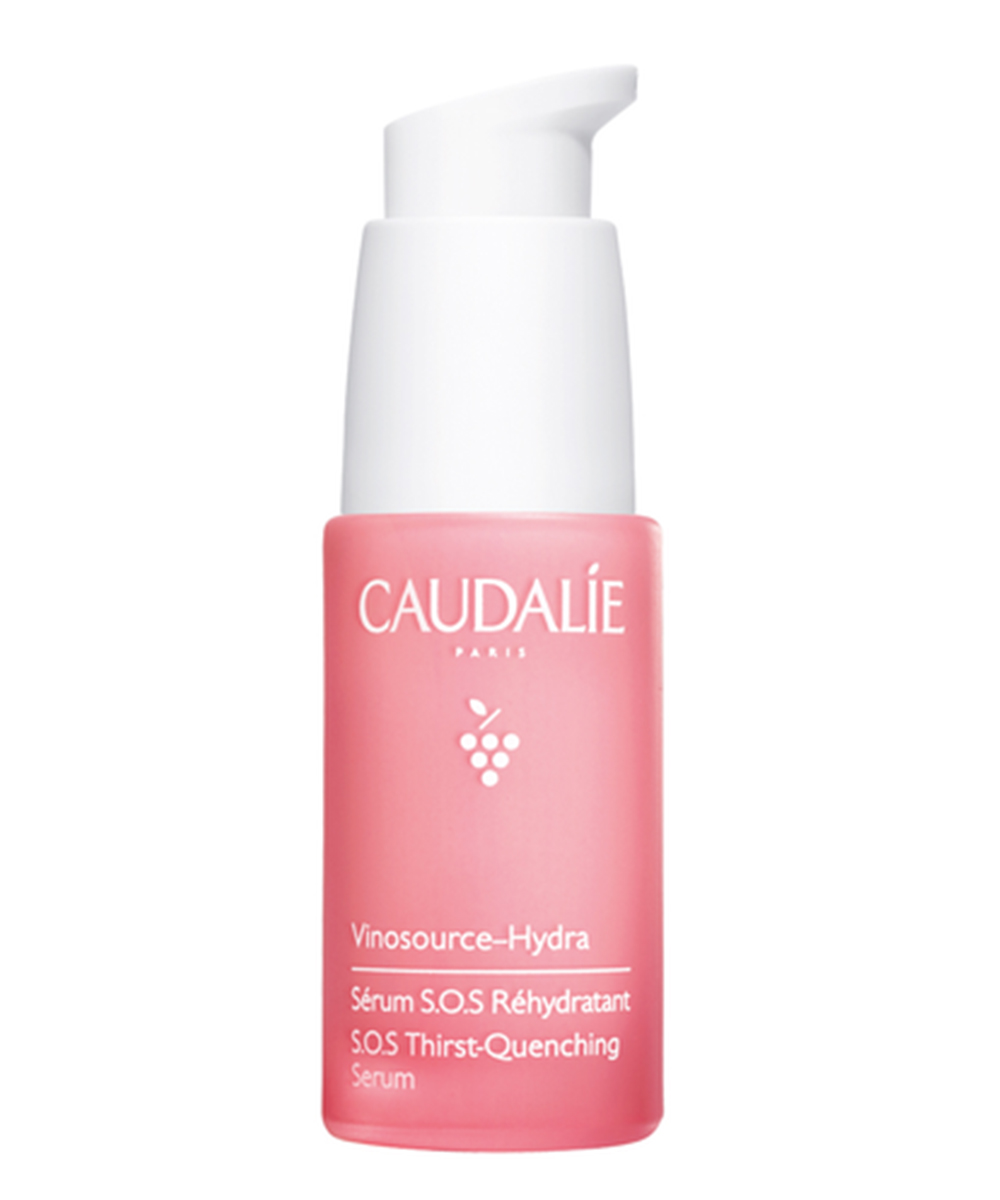 With 97% of its ingredients coming from nature, you can be assured you're getting nothing but the best with Caudalie's Vinosource-Hydra S.O.S serum. It's also been dermatologically tested, is vegan and non-comedogenic and contains zero nasties like parabens and phthalates, and, when tested, participants' skin was 44% more hydrated after eight hours. This hyaluronic acid is made even more hydrating thanks to the organic grape water Caudalie has mixed into the formulation. Buy it here.
Best Hyaluronic Acid Supplements
Vida Glow Hyaluronic Complex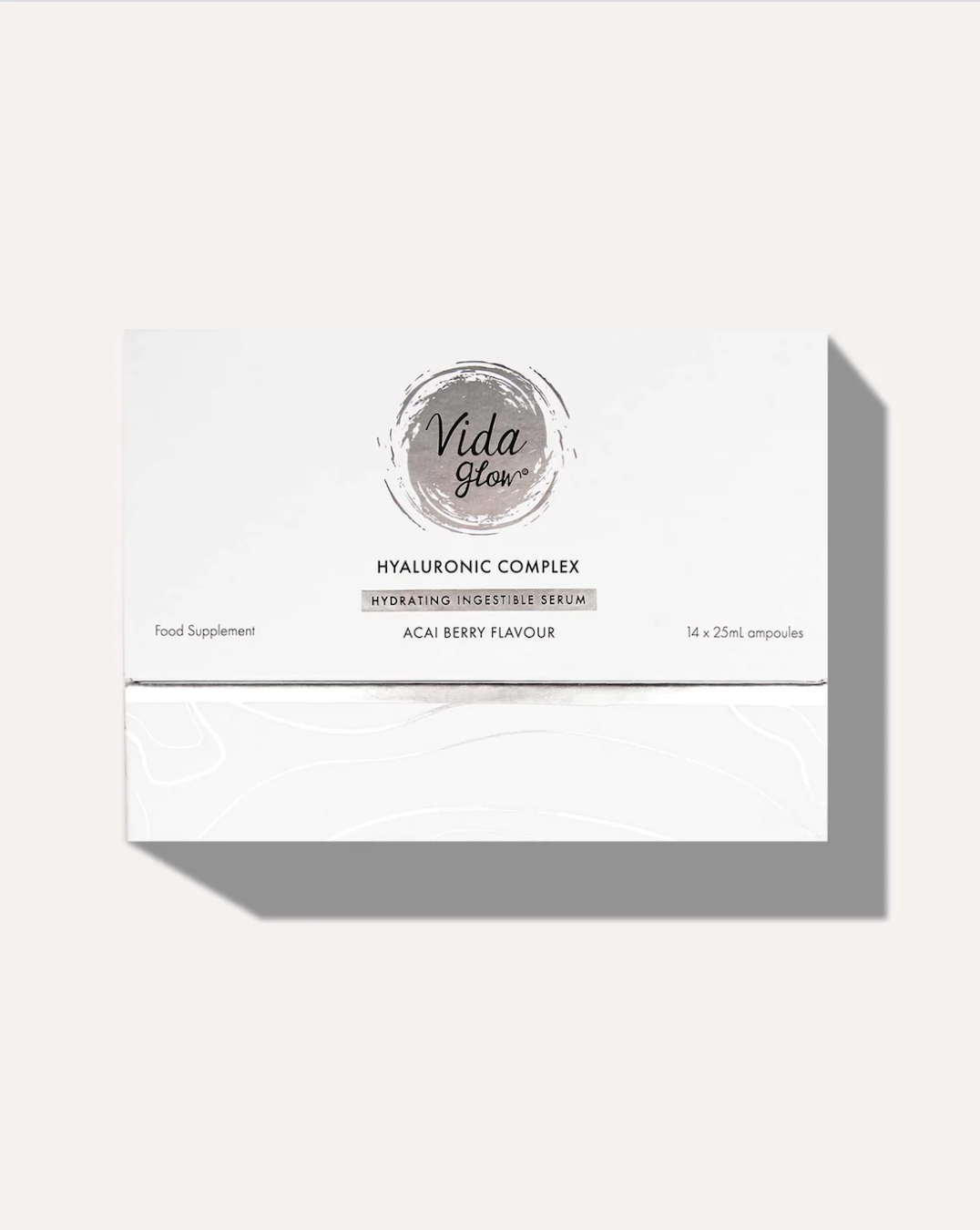 Rejuvenate dry and dehydrated skin while promoting skin elasticity with this ingestible hydrator that's conveniently packaged in tiny ampoules that you can use on the go. Expect improved hydration levels in the skin, a stronger skin barrier, and improved elasticity. Shop it here.
Nutracoll Beauty Collagen Super Berry Blend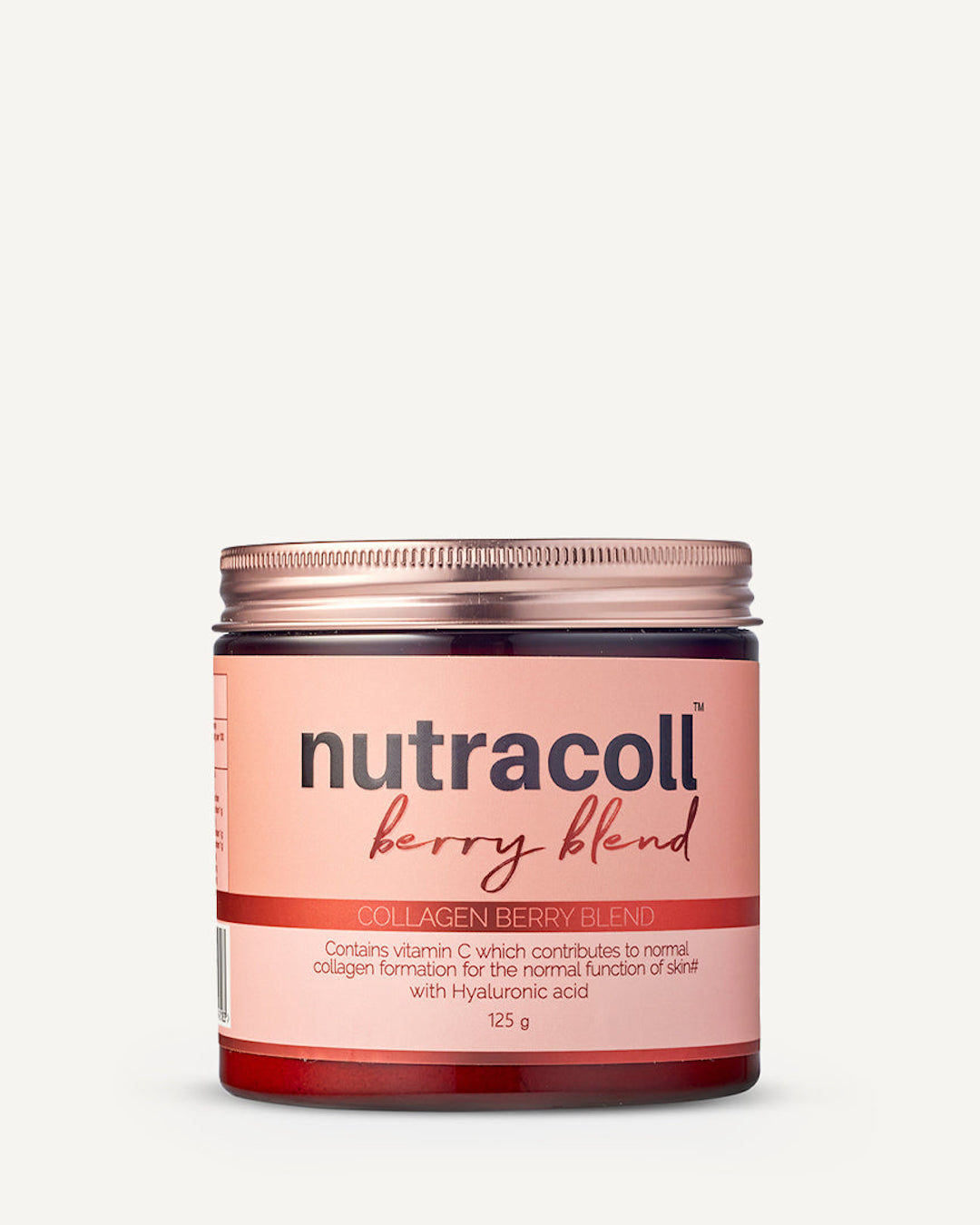 Even out any niggly dry patches with this hyaluronic acid supplement that you can add to water, smoothies, juices or bowls. The blend of collagen, hyaluronic acid and antioxidant berries means it's bursting with hydrating qualities, and tastes great too. Shop it here.
Swisse Beauty Collagen & Hyaluronic Acid Booster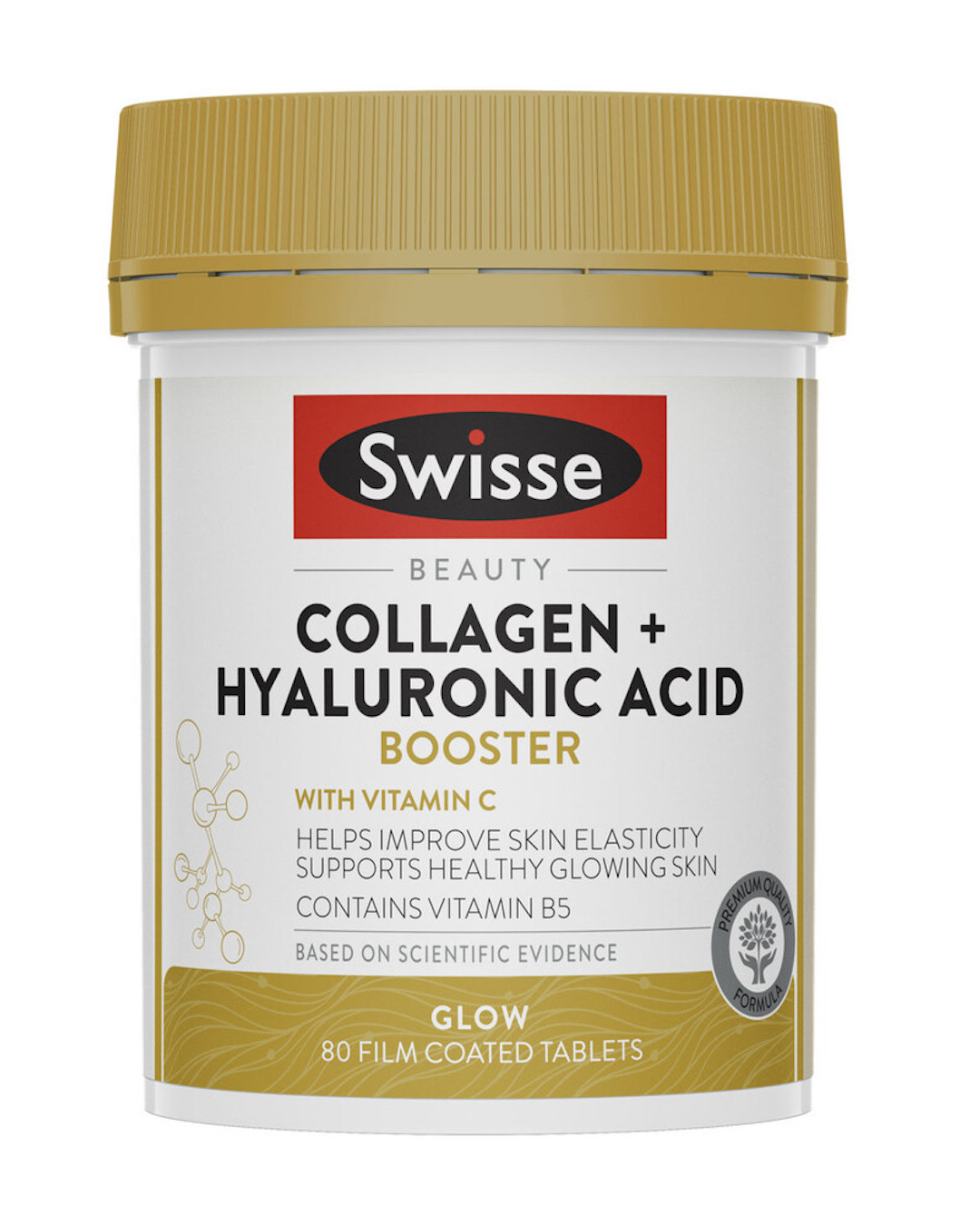 Boost your skin from the inside out with this supplement specifically designed to help you get that glow. Each tablet is loaded with collagen peptides, hyaluronic acid, zinc, and a skin-loving mix of vitamins to support the skin's elasticity and bounce. Shop it here.
Best Hyaluronic Acid Creams
L'Occitane's Immortelle Precious Cream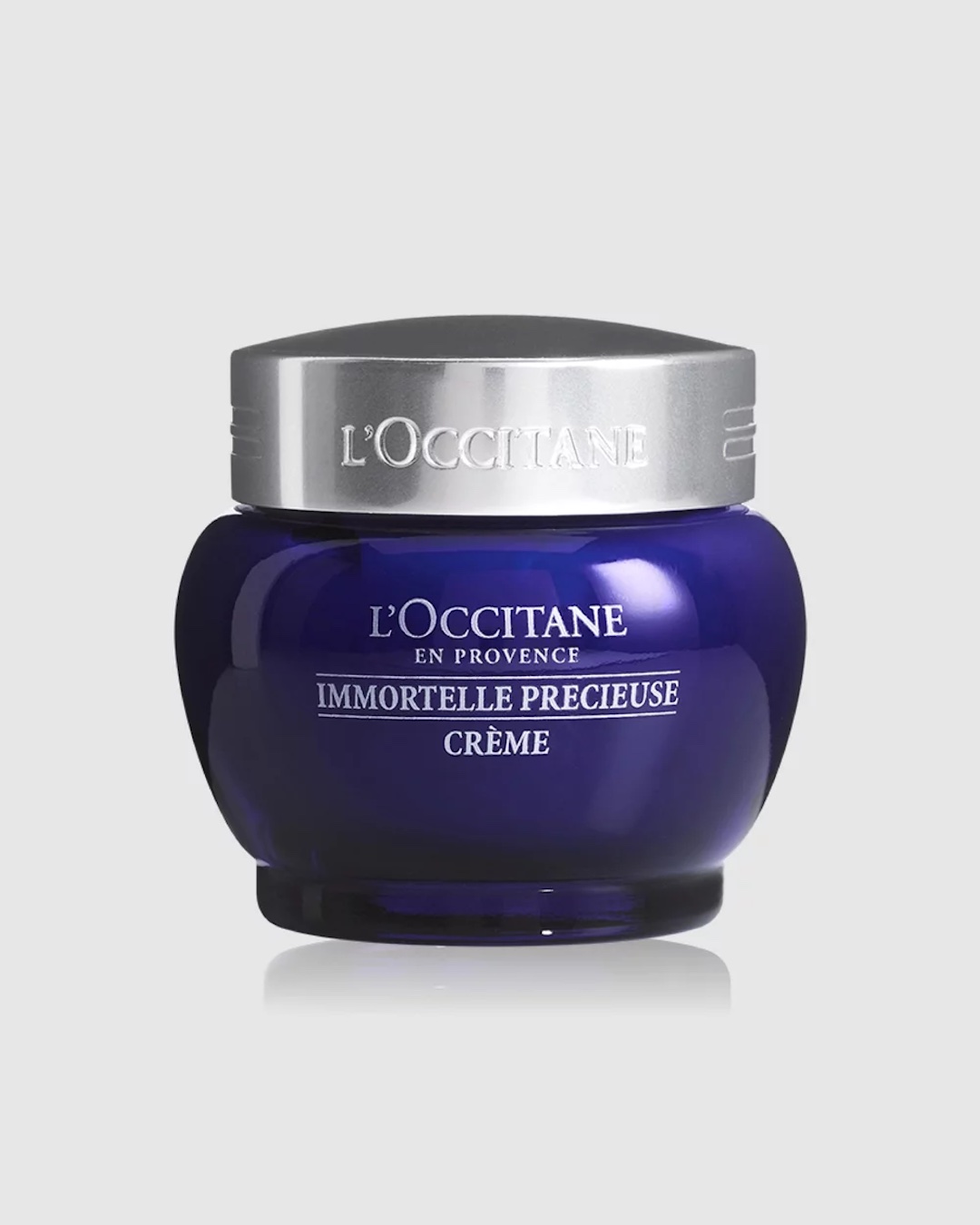 This luscious cream's dynamic hyaluronic acid complex helps enhance the skin's natural ability to renew itself and fight the effects of daily aggressors, for more youthful-looking skin, including reducing the appearance of fine lines, early wrinkles and skin texture. Shop it here.
Laneige Water Bank Blue HA Eye Cream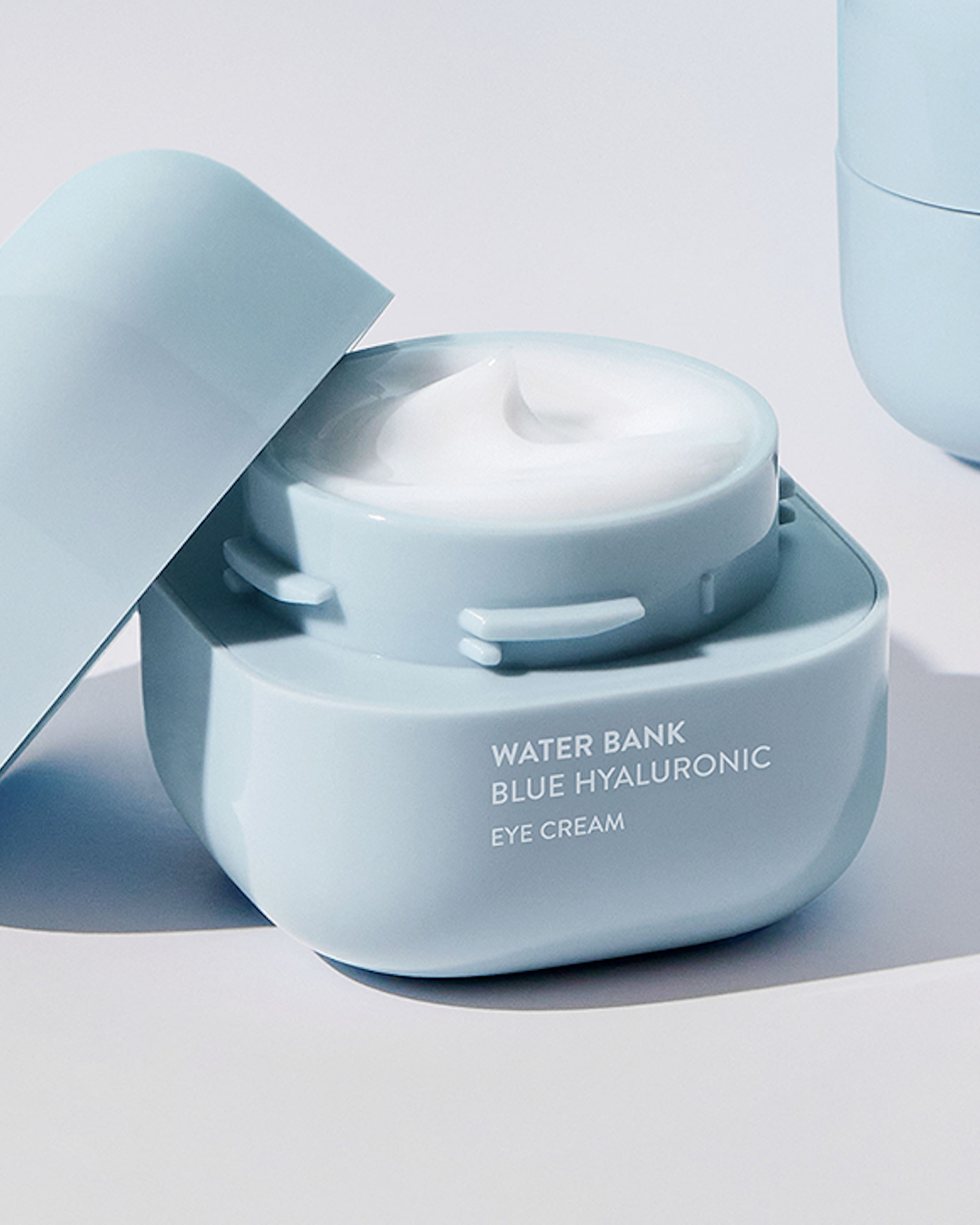 If your eye area needs a little lovin', this cream will brighten dark circles, decrease puffiness, and improve fine lines and crows feet. Intense hydration is delivered via the combo of hyaluronic acid and coconut oil, so the cream is lightweight but super nourishing. Shop it here.
Antipodes Culture Night Recovery Cream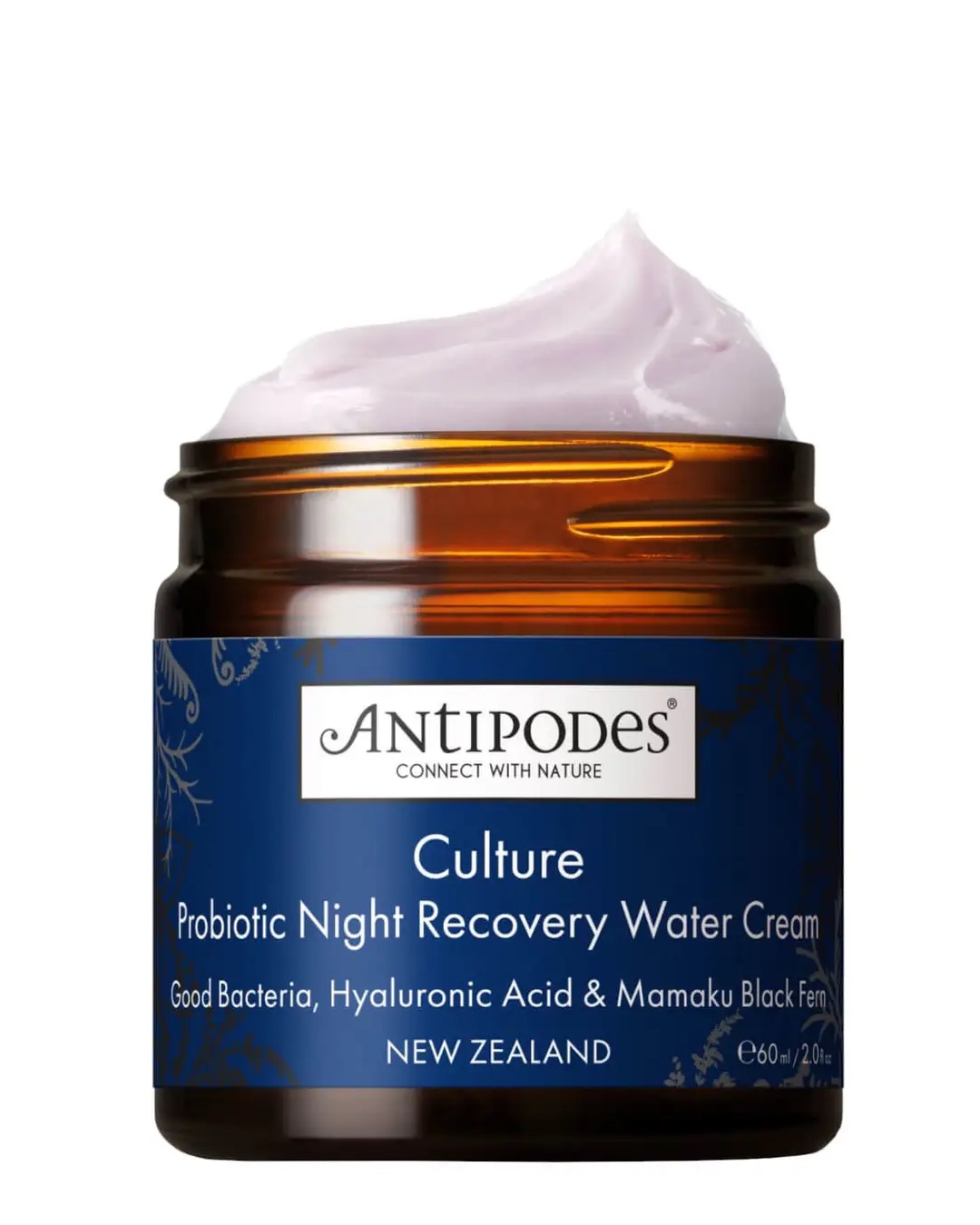 This mega-hydrating gel-cream will have you waking up incredibly fresh-faced thanks to the exclusive Kalibiome AGE Probiotic and, of course, hyaluronic acid. Results include a strengthened skin barrier, plump and hydrated skin, and improved elasticity. Basically, it's a great night's sleep in a bottle. Shop it here.
The Ordinary Natural Moisturizing Factors + HA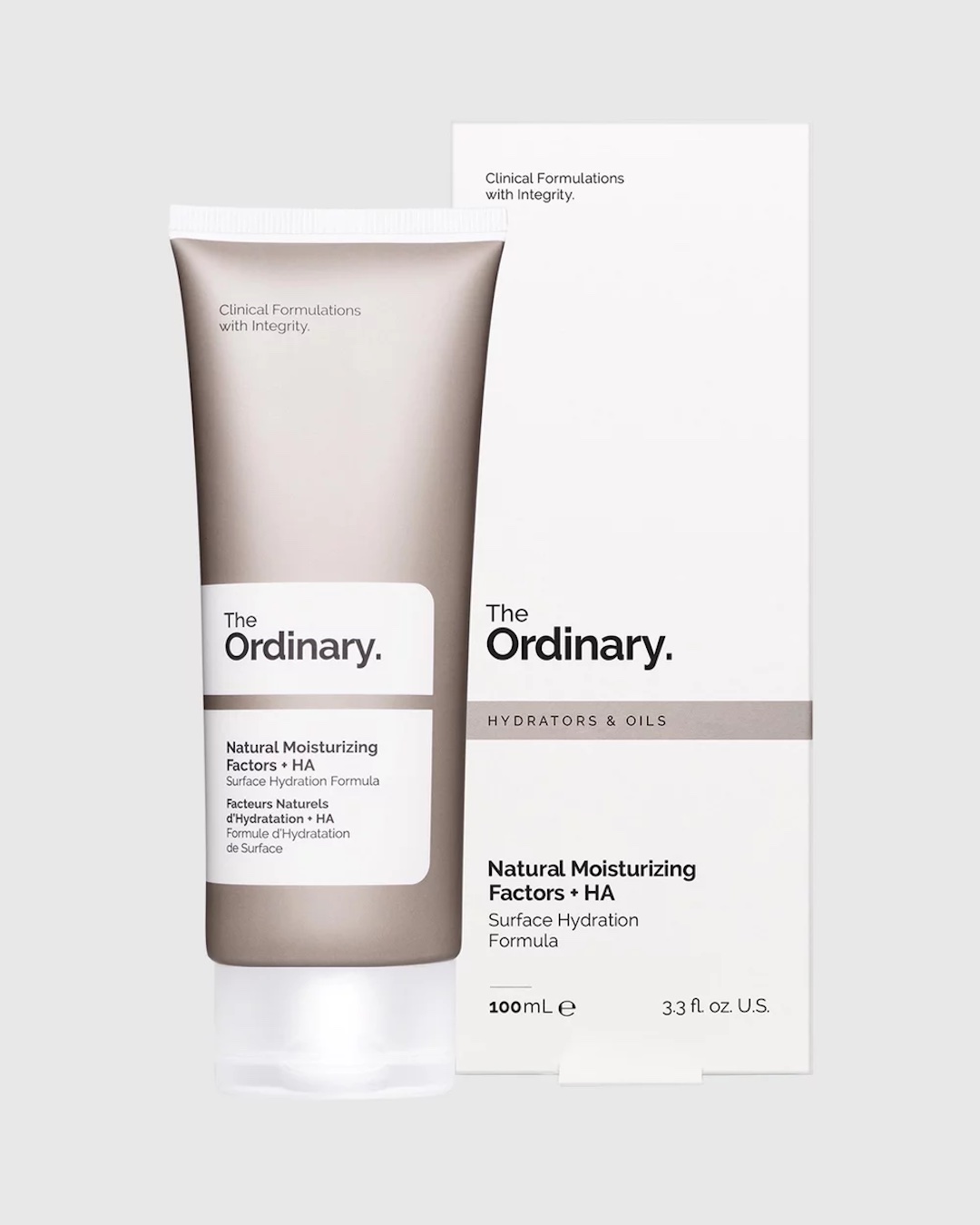 We know we've already covered The Ordinary, but the price and formula of this little tube is worth the double-up. Offering instant non-greasy hydration and long-lasting results, the Natural Moisturising Factors (including amino acids, urea, glycerin, saccharides, sodium PCA) and hyaluronic acid support the skin barrier, nourish deeply, and lock in the goodness of any other serums you use beforehand. Shop it here.
Best Hyaluronic Acid Masks
Triple A Skin Science Hyaluronic + Anti-Age Mask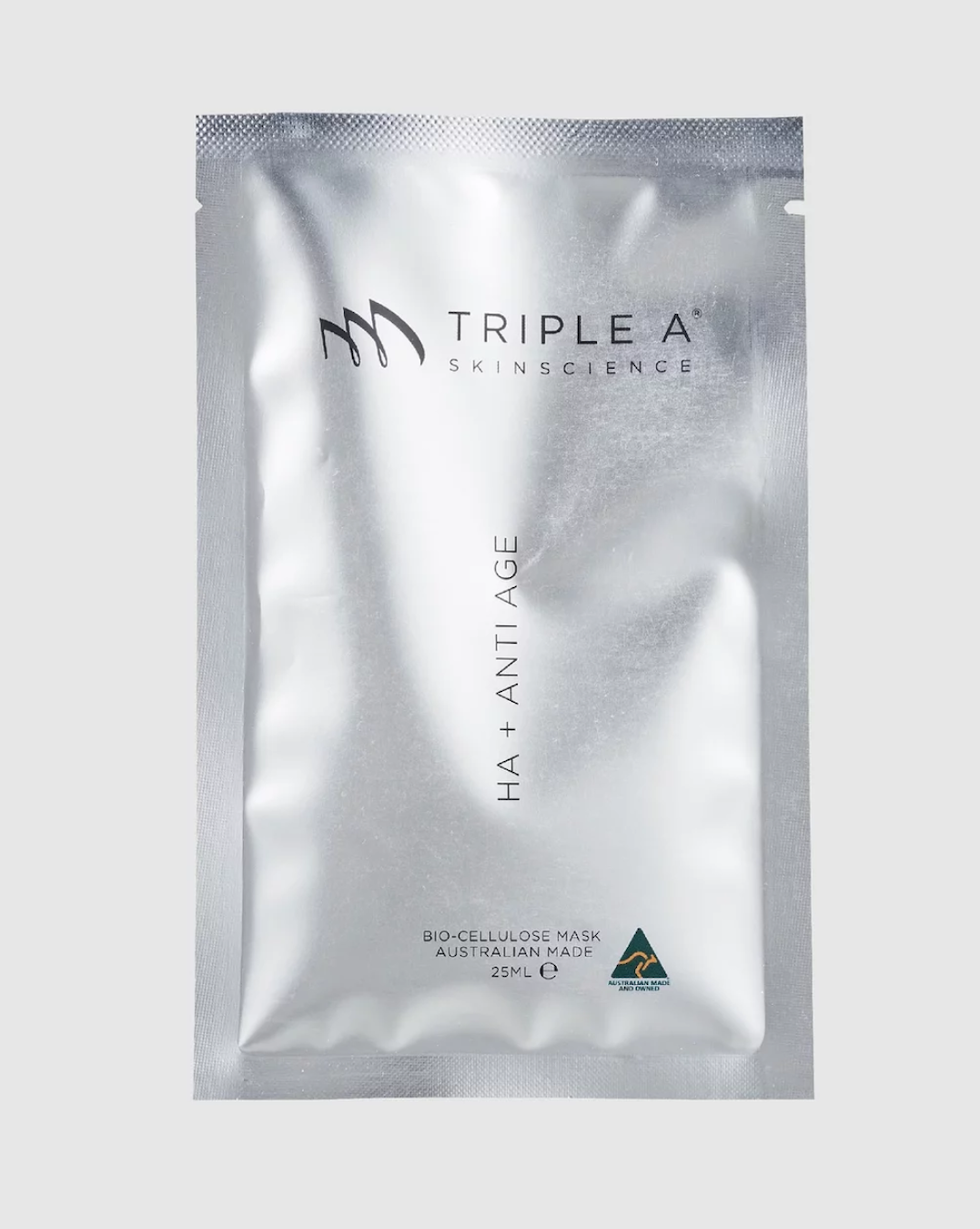 Transform dull skin instantly with this plumping and hydrating hyaluronic acid sheet mask (available by the single or five-pack). This anti-aging and hydrating powerhouse combines hyaluronic, glycolic and lactic acids for an epic plumping result that also protects from free radical damage and reduces fluid retention and puffiness—making this the perfect mask to prime your skin before a special occasion or event. Shop it here.
PCA Skin Hyaluronic Acid Overnight Mask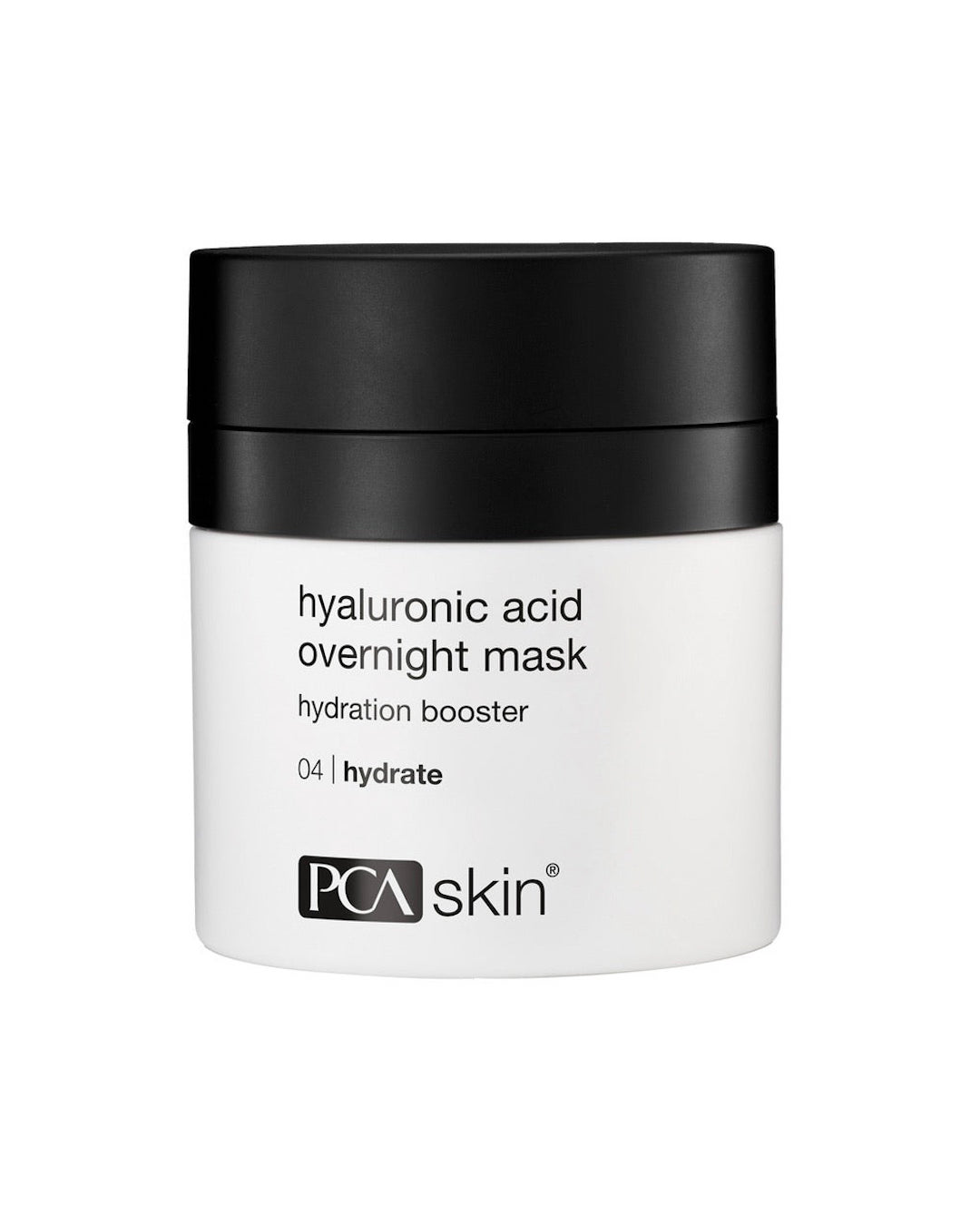 A deeply nourishing, thick cream, this formula offers intense hydration and nourishment while you sleep, boosting the appearance of the skin's natural radiance and luminosity. It's nourishing enough to be used on the reg, and effective enough to just be whipped out when you really need a boost, and is suitable for all skin types (but especially great for particularly dry or mature skin). Shop it here.
Masktini Night Ranger Overnight Renewal Mask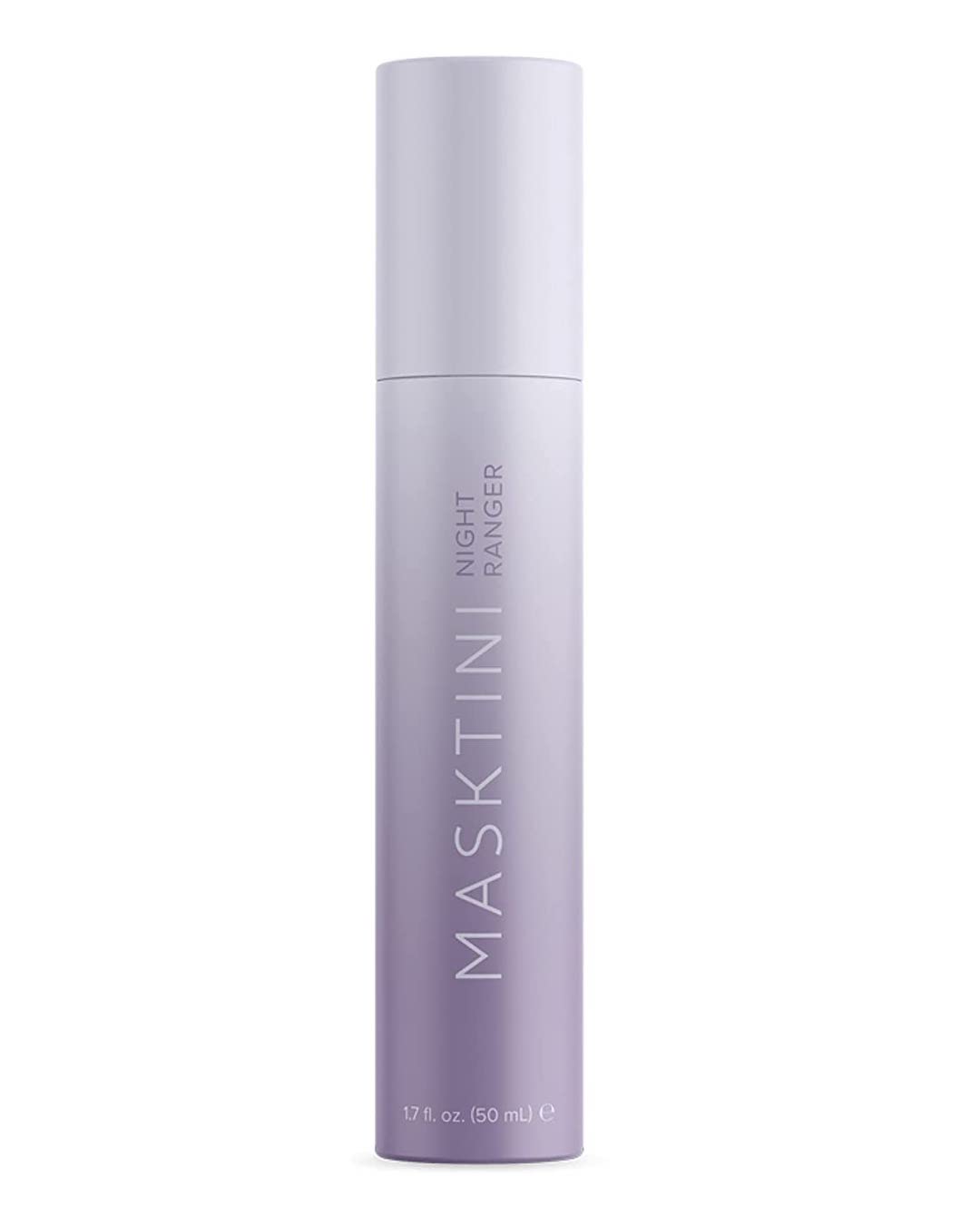 You've got hyaluronic acid, retinol, lime peel acids and papaya enzymes, so you know this mask is going to leave you a silky smooth face. Unlike other overnight masks, this one is feather-light whilst still being nourishing to encourage healthy cellular renewal, soothe any inflammation and fill out fine lines. Shop it here.
Aceology Hyaluronic Acid Intensive Repairing Biodegradable Mask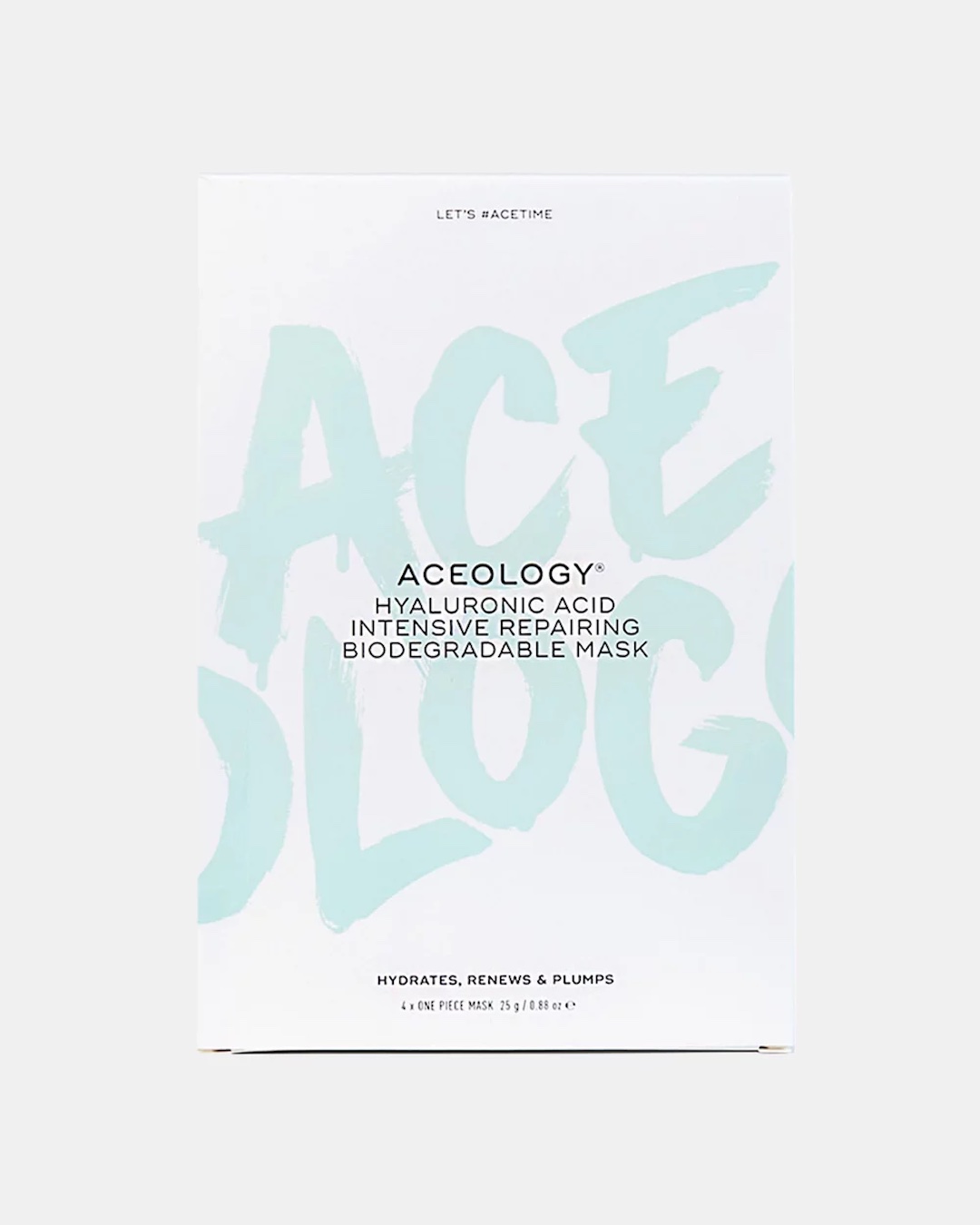 Perfect for anyone with dull, dry or dehydrated skin, these deeply hydrating hyaluronic acid masks restore the look and feel of skin, fast. The five forms of HA plus aloe vera offer instant hydration while calming and soothing the skin, the masks are completely biodegradable. Shop a five-pack here
Next up, check out these game-changing serums.
Image credit: Urban List
Editor's note: Urban List editors independently select and write about stuff we love and think you'll like too. Urban List has affiliate partnerships, so we get revenue from your purchases.