If dull, dehydrated skin, wrinkles and fine lines are not your jam (no judgements here either, by the way), then hyaluronic acid might just be your bestie when it comes to your skincare routine. But what actually is hyaluronic acid? The moisture-binding molecule, which occurs naturally in our bodies, is said to hold 1000 times its weight in moisture. Sadly, the natural levels of hyaluronic acid in our bodies deplete as we get older, but that doesn't mean we have to say goodbye to the soft and bouncy (albeit probably acne covered) skin we rocked in our youth.
Hyaluronic acid serums work to bring the moisture that already exists in your body to the upper layers of your skin, plumping it out and reducing the appearance of fine lines and wrinkles in the process. Game to try it? Here are 10 of the best hyaluronic acids you can get your hands on.
#1 The Ordinary Hyaluronic Acid 2% + B5
The Ordinary has proven time and time again that you don't need to spend bundles of money to get stellar skin, and they've done it once more with their hyaluronic acid. Enriched with vitamin B5 for additional moisture, the serum suits all skin types and helps to hydrate the deeper layers of skin, as well as what's on top. It's also vegan and cruelty free, as well as sulphate and artificial fragrance free. Pop this one on after cleansing and toning and before heavy serums and moisturisers. Buy it here.
#2 Esmi Skin Minerals Hyaluronic Hydrating Serum
Clean, vegan and cruelty free, Esmi Skin Minerals Hyaluronic Hydrating Serum absorbs quickly to plump your skin by 25% within two hours. They've also popped some niacinamide into the formulation to help keep pimples at bay, as well as allantoin which assists with cell regeneration. You'll be glowing from the inside out thanks to this one. Buy it here.
#3 Medik8 Hydr8 B5
It's no surprise Hydr8 B5 is a best seller in the Medik8 range, with its lightweight yet deeply nourishing hyaluronic serum. Perfect for even the most sensitive skin types, this product packs a punch with additional vitamin B5 thrown in to help with water retention and cell renewal. The ingredients list is satisfyingly small, meaning you get all of the benefits of hyaluronic acid with no fillers, oil, fragrance or irritants. Buy it here.
#4 SkinCeuticals Hyaluronic Acid Intensifier
While you might baulk at the price, SkinCeuticals throws in some extra hydrating ingredients to its Hyaluronic Acid Intensifier than its counterparts and lives up to the promise of instantly hydrated skin after the first use. Plus, proxylane and extracts of liquorice root and purple rice help with surface hydration. With the clinical studies to back it up, you can expect your skin's hydration to increase up to 30%, plumping out any fine lines and wrinkles and making everything a lot more springy and glowy. Buy it here.
#5 Caudalie Vinosource-Hydra S.O.S Thirst Quenching Serum
With 97% of its ingredients coming from nature, you can be assured you're getting nothing but the best with Caudalie's Vinosource-Hydra S.O.S serum. It's also been dermatologically tested, is vegan and non-comedogenic and contains zero nasties like parabens and phthalates, and, when tested, participants' skin was 44% more hydrated after eight hours. This hyaluronic acid is made even more hydrating thanks to the organic grape water Caudalie has mixed into the formulation. Buy it here.
#6 Kiehl's Powerful-Strength Line-Reducing Concentrate
Vitamin C and hyaluronic acid work together to bring your skin back to life with Kiehl's Line-Reducing Concentrate. The serum is clinical grade, which helps to explain the price tag, is dermatologically tested and suits all skin types. If you're looking for a hydrating anti-ageing product that also helps prevent free radical damage this could be the product for you. Buy it here.
#7 Peter Thomas Roth Water Drench Hyaluronic Cloud Serum
For soft, dewy skin slather this ultra-hydrating serum from Peter Thomas Roth on twice daily. The magic is in the formulation, with 75% hyaluronic acid complex, silk proteins to soften and sodium PCAs for an added moisturising boost. If you've already got a full on skincare regimen, this one is lightweight so you'll only notice the extra hydration. Buy it here.
#8 La Roche-Posay Hyalu B5 Hyaluronic Acid Anti-Ageing Serum
You can always trust La Roche-Posay to come through with the skincare goods, and their Hyalu B5 Hyaluronic Acid serum definitely delivers. Combining two hyaluronic acids with vitamin B5, the water-gel formulation will give your dry, dehydrated skin its bounce back. It can be applied morning and night depending on your moisture needs and it'll also go to work on any wrinkles and fine lines that might be present. Buy it here.
#9 Aspect Hydrating Serum
Another one on the pricier side, but when you dig deeper into the ingredients of Aspect Hydrating Serum you can understand why. Blending high and low molecular weight forms of hyaluronic acid with vitamins B3, B5, C and E, as well as ChroNOline to minimise the signs of ageing and Kakadu plum to fight free radicals, this product packs a punch into every pump. Aspect has also left out synthetic fragrances, parabens, animal products and sodium lauryl sulfate. Buy it here.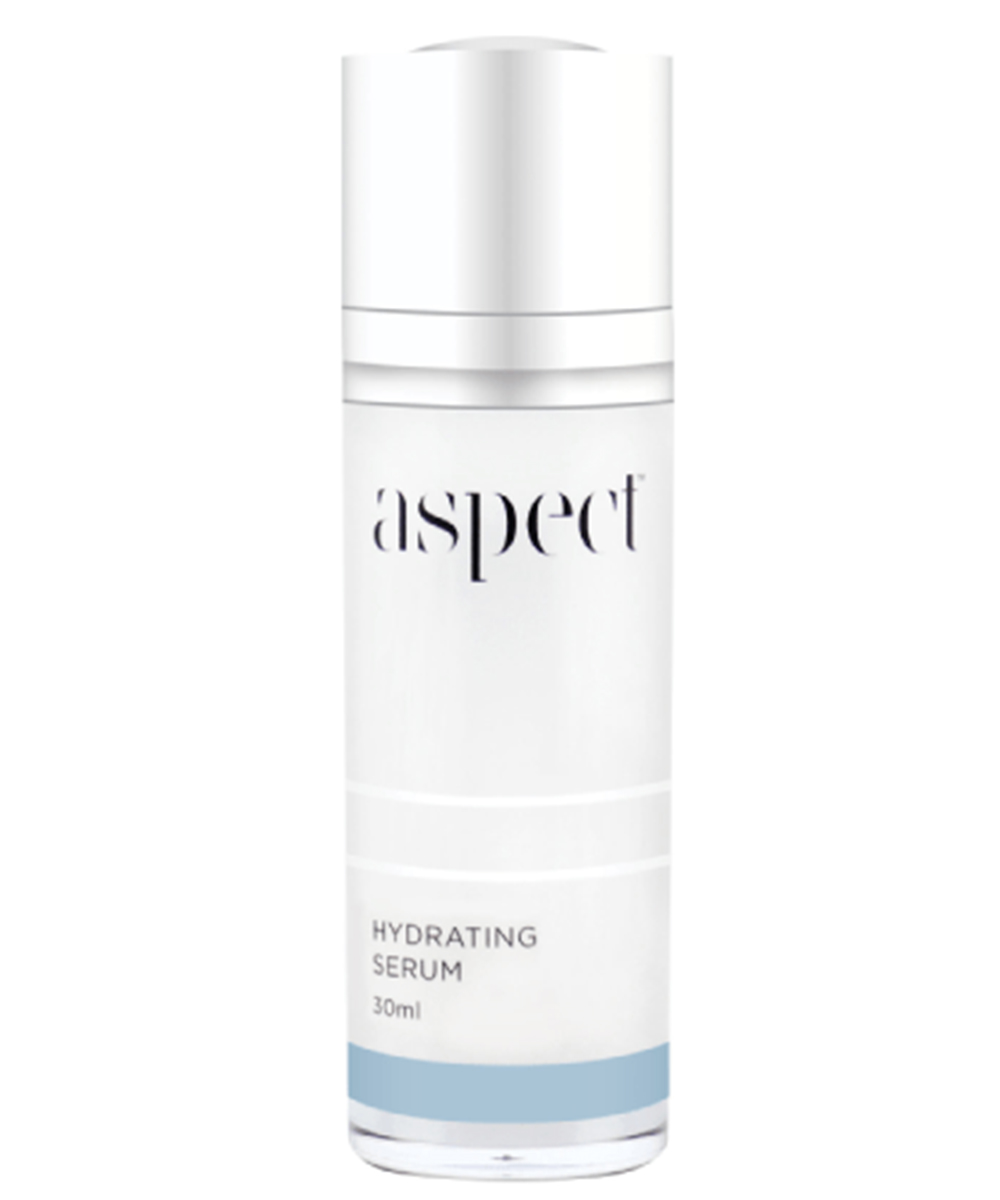 #10 Dr. Dennis Gross Skincare Hyaluronic Marine Hydration Booster
Send your skin on a well deserved tropical holiday with Dr. Dennis Gross Skincare's Marine Hydration Booster. With coconut fruit juice, watermelon extract and evening primrose oil swizzled into the hyaluronic acid formula, you can expect extra firm, hydrated, vacay-style skin without redness or a greasy residue. For an extra glowy face you can mix this one into your foundation. Buy it here.
Next up, check out these game-changing serums.
Image Credit: Urban List
Editor's note: Urban List editors independently select and write about stuff we love and think you'll like too. Urban List has affiliate partnerships, so we get revenue from your purchases.