A rising trend in the beauty and wellness sphere, ingestible collagen supplements have been increasingly growing in popularity, being sold everywhere from beauty retailers to supermarket shelves and making a wide variety of promises.
We have so many questions. Like, is collagen actually good for you? And which collagen supplements are the best for glowy skin? Collagen supplements have a variety of potential benefits to offer, promising everything from healthier-looking skin and hair to stronger nails and improved overall hydration.
To help us navigate the world of collagen, we decided to ask an expert—founder and CEO of Krumbled Group, Keira Rumble. Responsible for launching a first-of-its-kind collagen snack (Beauty Bites) and one of our favourite clean skincare lines Habitual Beauty, Rumble is well-versed in collagen research. Here, Rumble answers a few of our curly collagen questions. Keep scrolling to see our top collagen picks.
What are the benefits of collagen supplements?
Our body naturally produces collagen, a structural protein made of amino acids that is essential to our bones, skin, nails, and hair health. It is like the glue that holds the body together; it helps hold your skin's structure, elasticity, and retains moisture. It also holds our joints together and is important for muscle mass and recovery.
In our 20s, natural collagen production in the body starts declining so by replenishing the body with a collagen supplement you can ensure that you provide your body with the optimal amount to support collagen synthesis and to prevent premature ageing of the skin. It also benefits hair and nail health as collagen contains keratin protein and helps maintain bone density and muscle mass.
The benefits of collagen are extensive and beneficial to people looking to feel good and nourish their body from the inside out.
What sort of results can collagen supplements deliver?
Firstly, when talking about results it is important to flag that consistency in consumption and dosage are key. The process of supplementing the body's natural supply works by ensuring that there is a constant supply of collagen peptides to build new collagen and it is critical that collagen peptides are consumed daily. The recommended dose to allow significant results is 10,000 mg of collagen per day.
At this dosage, after 5 - 6 weeks people witness an improvement in the skin's elasticity, texture, hydration, and plumpness, often people mention an overall glow and a reduction in fine lines. Hair will be thicker, healthier, and longer, and nails stronger.
When creating your own collagen supplement for Habitual Beauty, what was important for you to include?
Our goal was to ensure people would experience real, radical beauty results as well as improve their overall well-being. A lot of brands recommend several servings a day to reach the required dosage, and from our research, most people find it hard to stick to this routine not to mention it can be very costly! For this very reason, it was essential for us to formulate a product that only requires one dose per day.
We also added an extensive array of vitamins, amino acids, and minerals to further boost the beauty and gut health benefits. Innovation has always been key to us and the Advanced Skin + Gut Health Collagen Elixir is the first of its kind; a clinically proven blend of bioavailable, bioactive ingredients that have been carefully selected to enhance wellbeing, radiance, and optimal nutrition from within.
The Best Collagen Supplements
With collagen's skyrocketing popularity comes an endless slew of products to choose from, making shopping for the right product even more overwhelming. While the list below may help narrow your selection, we'd always recommend doing your due diligence on the individual product's promises and speaking to your healthcare professional before trying anything new.
Keep reading below for 10 of the best collagen powders worth considering.
Habitual Beauty Advanced Skin + Gut Health Collagen Elixir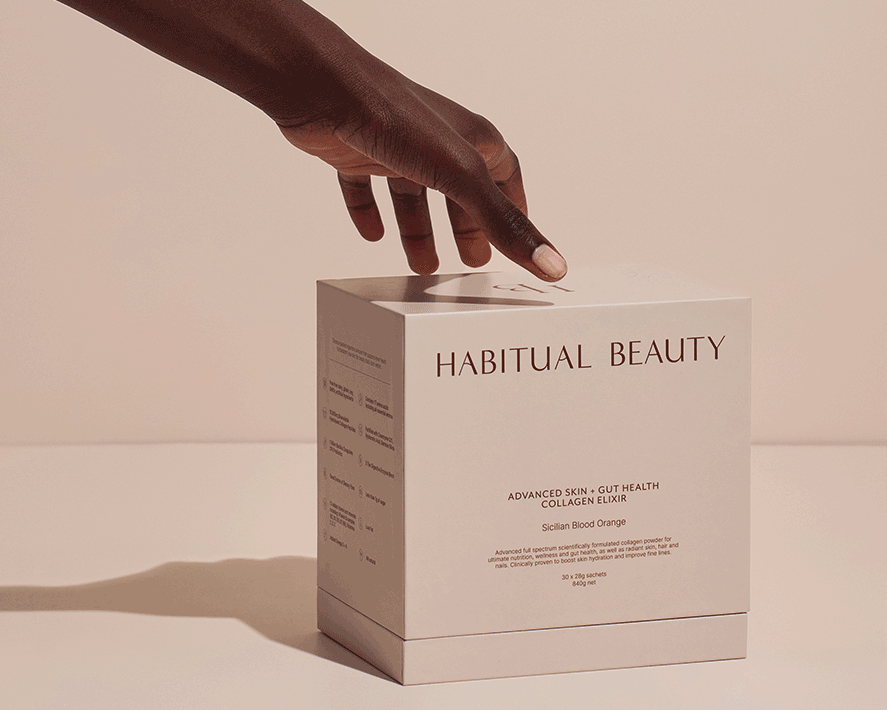 The Advanced Skin + Gut Health Collagen Elixir is a scientifically formulated 5-in-1 collagen and vitamin powder with a blend of bioavailable, bioactive, and clinically proven ingredients for overall skin, hair, nail, and gut health. Shop here.
JS Health Pure Marine Collagen Formula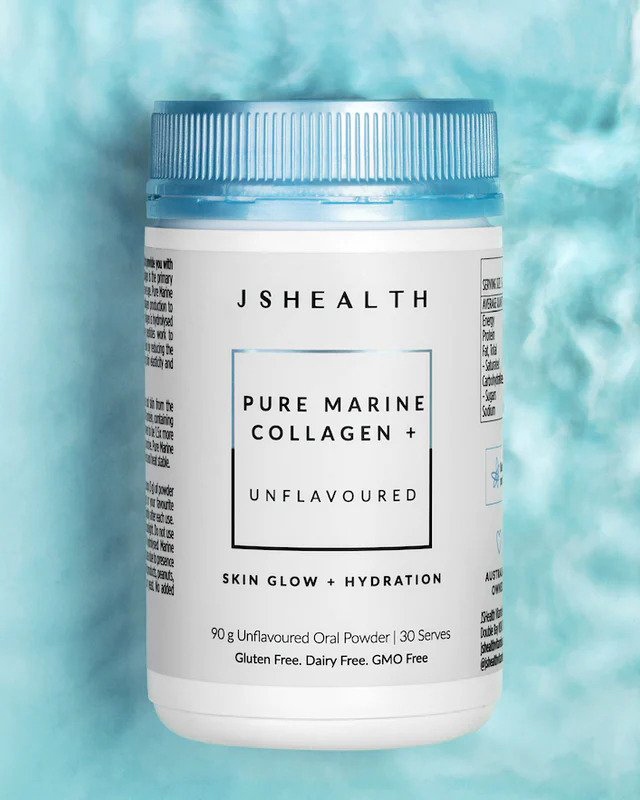 Hydrolysed for bioavailability and high absorption, JS Health Pure Marine Collagen Formula is an unflavoured dissolvable powder designed to be added to drinks or food to support skin hydration and health. Shop here.
Welleco The Collagen Elixir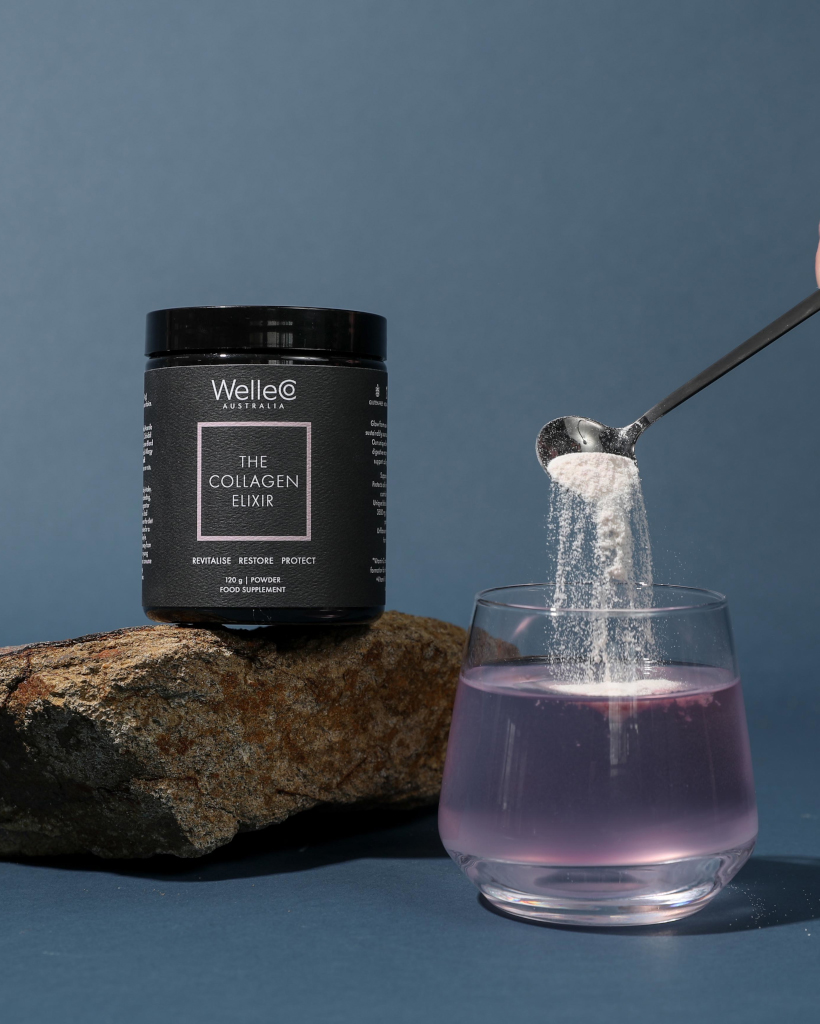 This flavourless bioavailable marine collagen contains a mixture of vitamin C, hyaluronic acid, digestive enzymes, and marine collagen peptides to promote radiant skin, hair, and nails. Shop here.
Nutra Organics Collagen Beauty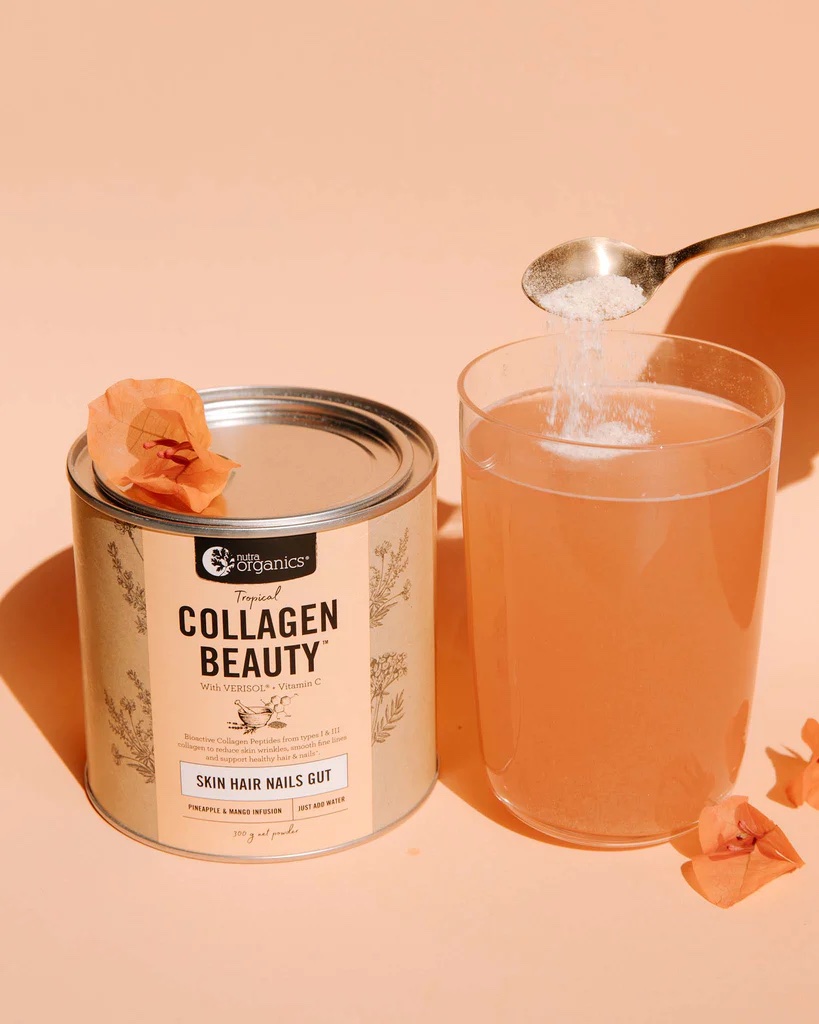 As well as collagen, this beauty powder lists collagen peptides amongst its ingredients—a more bioactive form of collagen which is better absorbed by the body. Which means you'll glow even more after a few weeks of popping a spoonful or two into your mooring smoothies. Bonus, the addition of camu camu, guava and horsetail herb will have your hair and nails looking just as good as your skin.
Vital Protein Collagen Peptides Unflavoured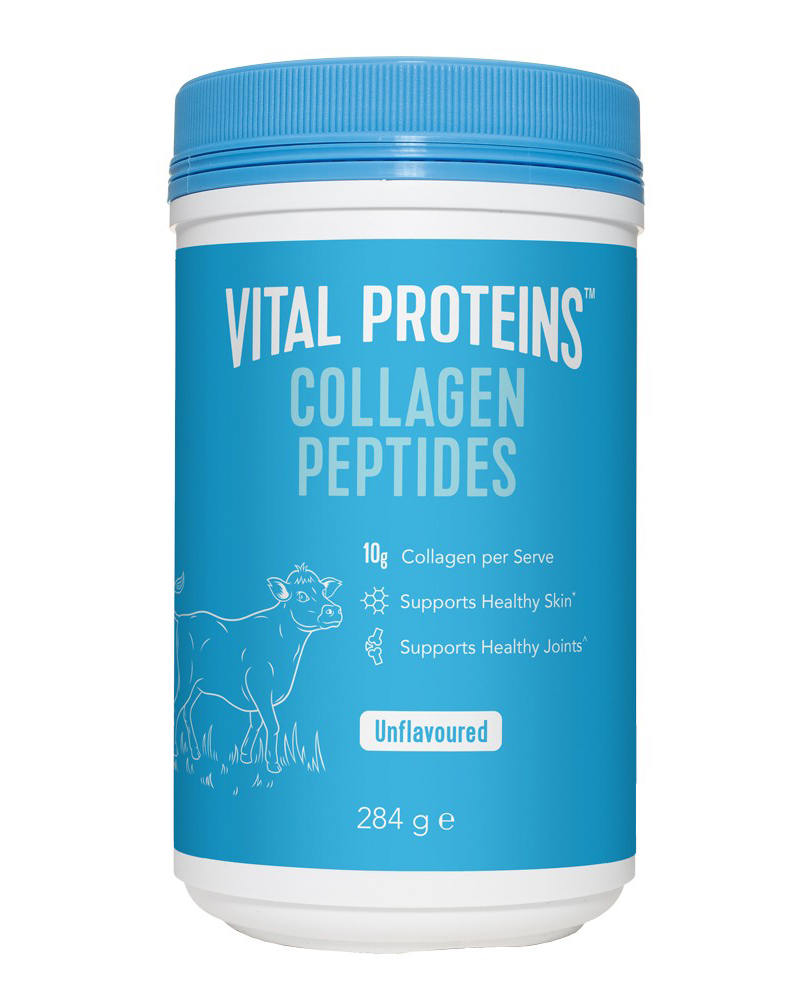 Unflavoured, easily digestible, and made from high-quality bovine, this hydrolysed collagen peptide supplement can be added to hot and cold drinks or your favourite recipes. Shop here.
Imbibe Miracle Collagen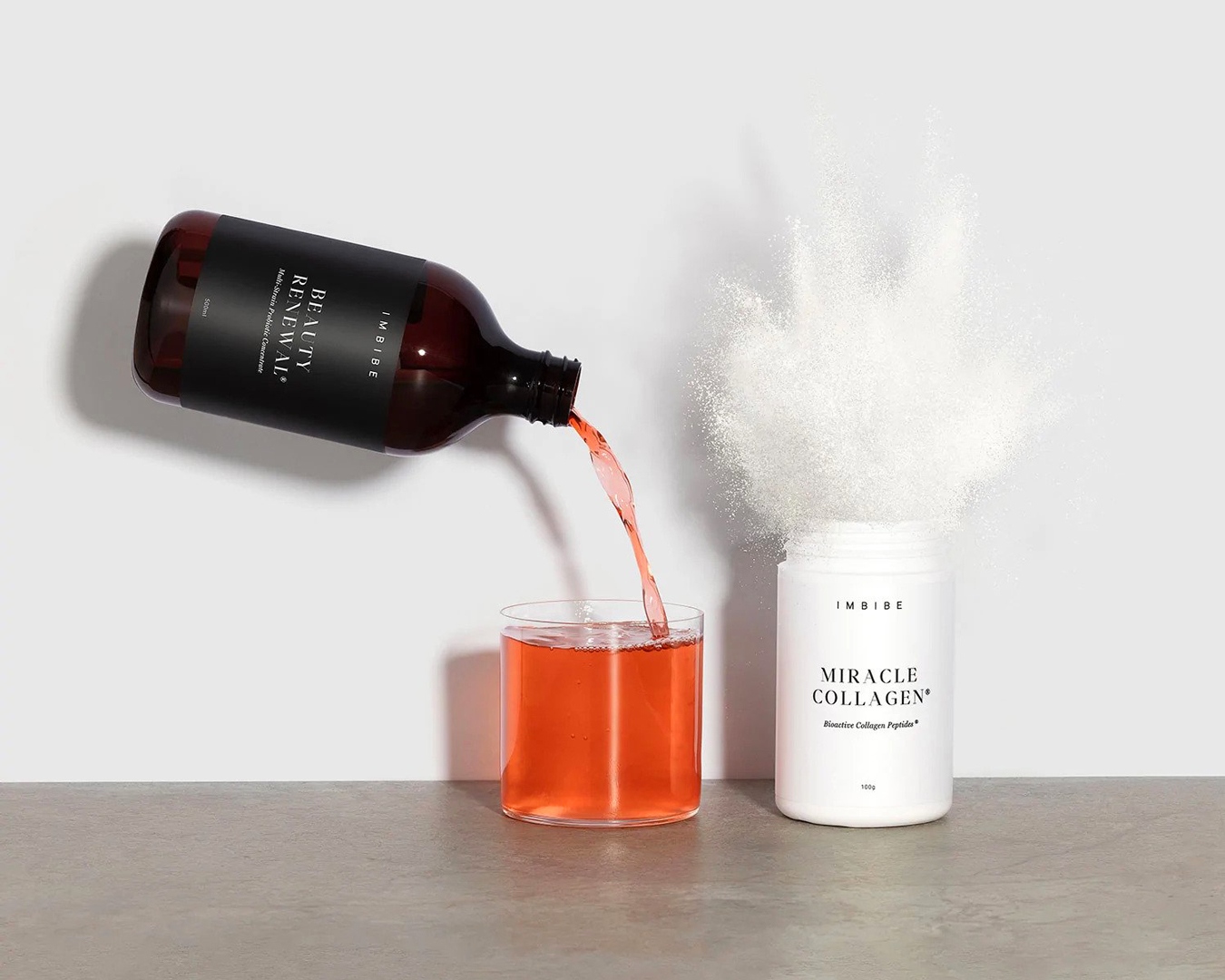 Imbibe's "Miracle" collagen contains bioactive collagen peptides with a specific molecular weight shown to stimulate skin cells to produce more collagen and strengthen the hair and nails. Shop here.
The Beauty Chef Ultimate Collagen Duo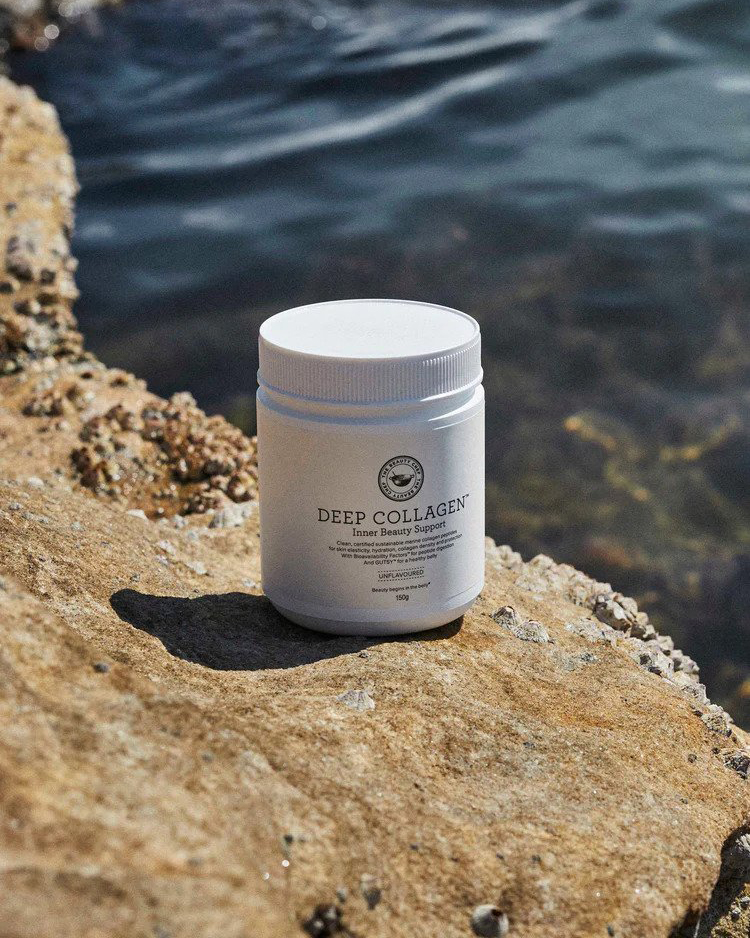 This product duo includes a vegan drink concentrate rich in vitamin C and a dissolvable certified sustainable marine collagen peptides powder to support skin elasticity, firmness, hydration and collagen production. Shop here.
Dose & Co Vanilla Dairy-Free Collagen Creamer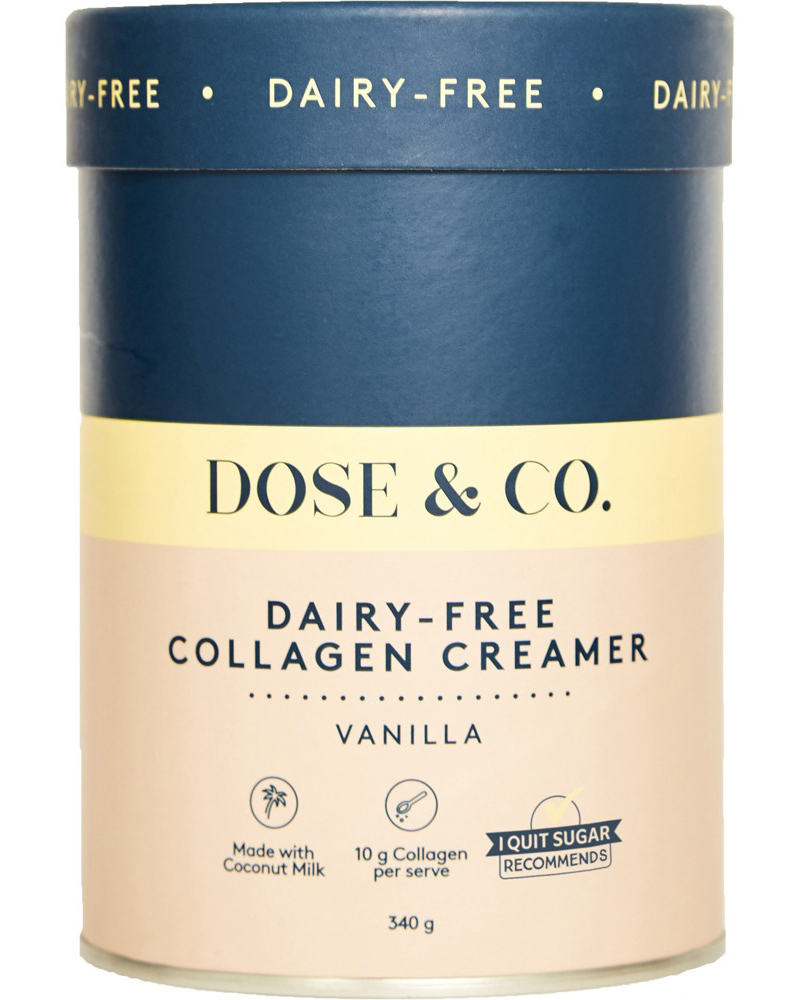 This collagen creamer is the easiest way to upgrade your coffee, teas, and smoothies. Containing 10 grams of collagen per serve, natural flavour, monk fruit, and healthy fats from coconut milk to support hair, skin, nails, and joints. Shop here.
Vitable Collagen Plus HA Mixed Berries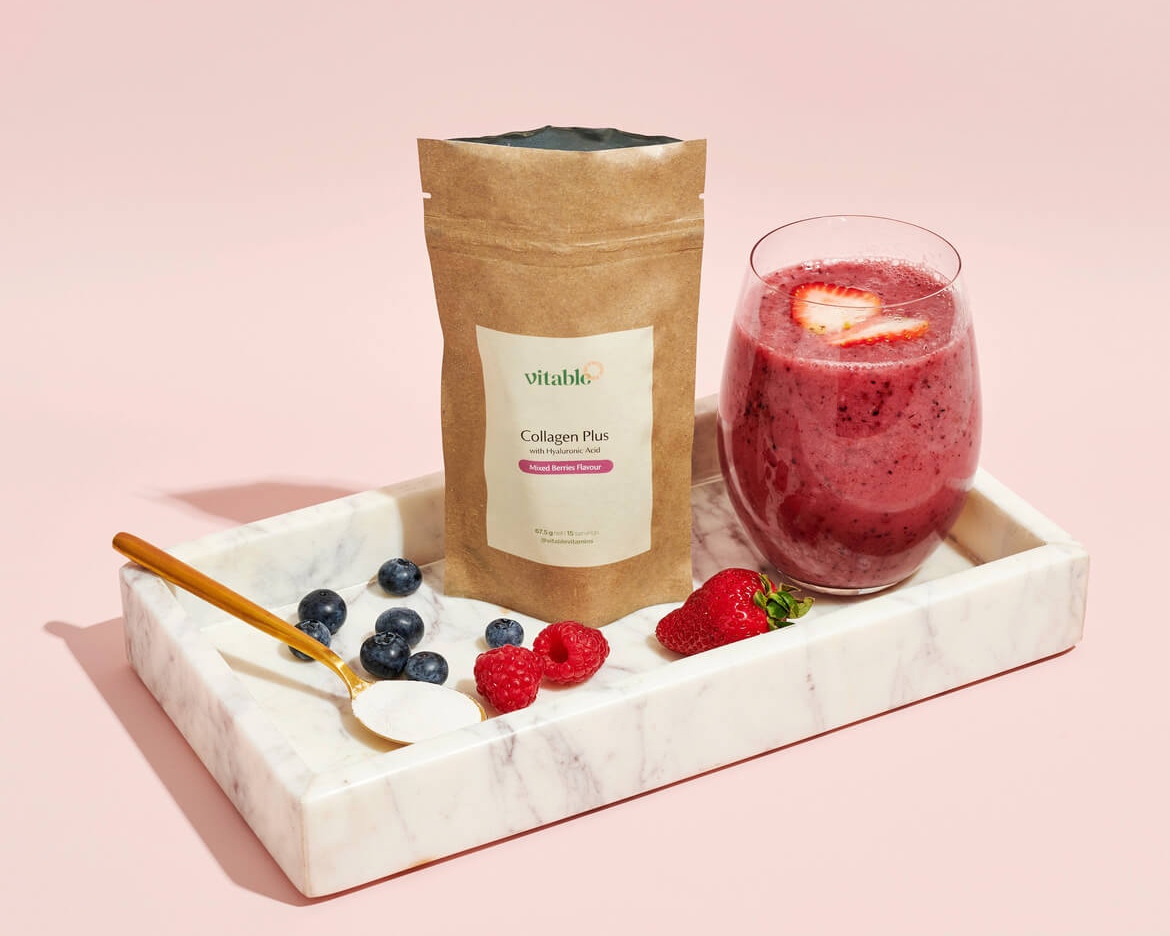 Vitable's Collagen Plus HA Mixed Berries collagen powder contains a blend of hydrolysed marine collagen and hyaluronic acid to support skin, hair, and nails and is free from fillers and artificial sweeteners. Shop here.
Par Olive Pearl Marine Collagen Superpowder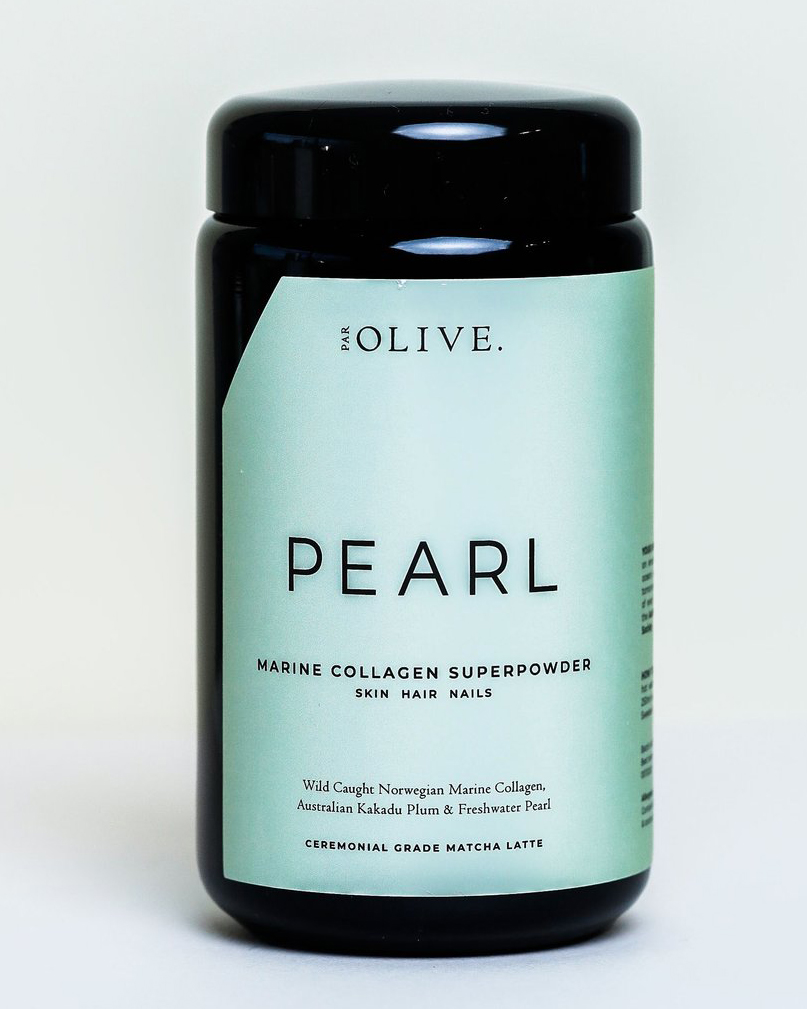 Developed by a leading Australian dermatologist and dietician, The Pearl Marine Collagen Superpowder was designed as an addition to your beauty routine to support healthy skin, hair, and nails. Shop here.
Vida Glow Natural Marine Collagen Sachets Cranberry & Lime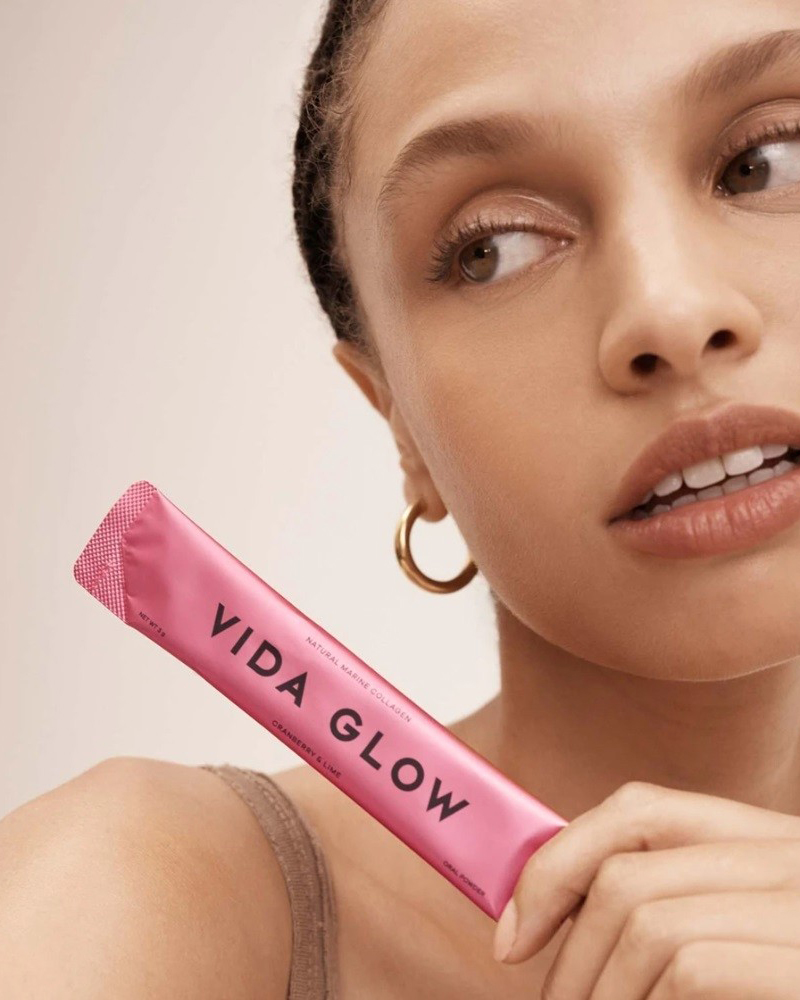 Made with natural marine collagen, real cranberries, and limes, Vida Glow's Natural Marine Collagen Sachets are the perfect addition to your on-the-go wellness and beauty routine. Shop here.
Beauty Boosters The Starter Set
This three-step set of beauty boosters has everything your skin needs, and even a little something extra for your hair and nails. Step one is all about vitamin C, which supports the production of collagen and connective tissues, while step two delivers a blend of oils to boost your Omegas and relieve dry itchy skin. Step three finishes things off with Riboflavin and zinc to encourage skin regeneration and hair and nail growth. Everything your glowing self needs.
Now, check out the best skincare brands of 2022.
Image credit: Imbibe | Habitual Beauty | The Beauty Chef
Editor's note: Urban List editors independently select and write about stuff we love and think you'll like too. Urban List has affiliate partnerships, so we get revenue from your purchases.