The year is 2022, seltzer had its moment in the sun for a summer or two, pet nat and other natty wine variations are still doing their thing, though the latest trend in booze—and in our glasses—is whisky (and sometimes whiskey).
What was previously reserved for the old man's top shelf is now on several at your local watering hole, but why is it having such a moment? The likes of Starward's head of production, Sam Slaney, think it's because "we have some of the best ingredients in our own backyard. Famed wine regions, fantastic barley farms and maltsters, fresh air and some of the cleanest water in the world, which all impact the overall quality of the whisky. These factors combined, it's plain to see why Australian whisky is shining bright on the global stage."
We tend to agree, and we're fortunate that there is a healthy grip of Aussies making some of the world's best. The selection can, however, be overwhelming, and some might get confused as to why it's occasionally spelled with an e. The truth is though, that as long as it pleases your palate, you don't really need to get caught up in the semantics—instead, start stocking your shelf with the best whisky (and whiskey) Australia has to offer.
Starward Two Fold
It'd be right to say Starward are the mavericks of Australian whisky, and it's probably why they've they've taken home five gold medals at the world whisky masters in 2022. Two Fold is the perfect entry point to whisky, but that doesn't mean it's entry-level. This one spends time in Aussie shiraz and pinot noir wine barrels before it's bottled, making for a blend of spicy, caramel-y notes that can be enjoyed neat or as a Two Fold and tonic. Hands down one of the best Australian whiskies under $100.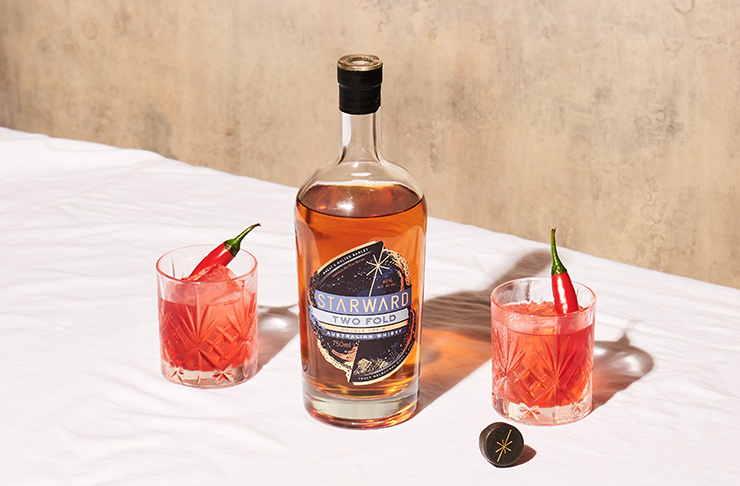 Starward Solera
Go a little higher up the Starward shelf and you'll find their Solera single malt. This whisky is aged in apera barrels—similar to sherry—which'll show off notes of creme brulee, and figs along with a lingering dry-ish spice. The namesake, Solera, refers to a traditional method the Spanish used to ensure consistency in their drop; Starward has gone ahead and borrowed this by adding just a fraction of more mature spirits to their younger casks. It's nerdy whisky stuff, but it means there's a hint of Starward's first cask in every bottle of Solera—you're basically drinking history.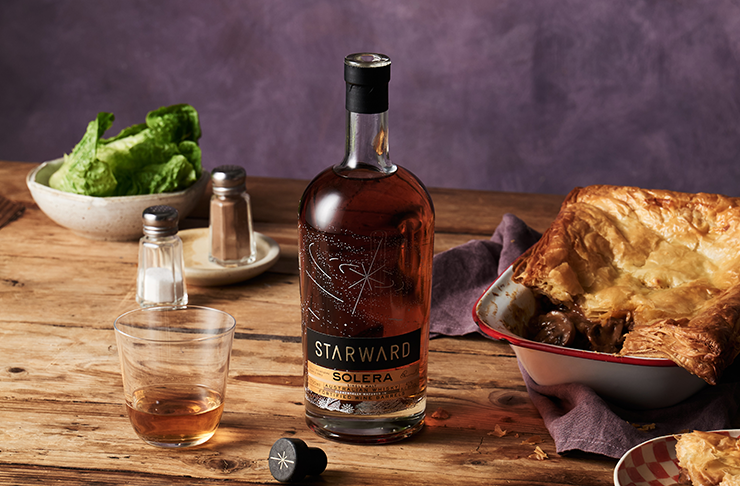 The Gospel Straight Rye Whiskey
Note the e in this American-style rye whiskey, The Gospel's Straight Rye should be considered a go-to for those after something that'll awaken the palate in all the right ways. Think of it as a 2022, contemporary version of what one assumes whiskey tastes like. You've got several bold notes of spice, toffee and a little pepper, while the Australian rye provides a modern balance and smoother profile on the finish. Enjoy it neat, with a rock or two, or in whiskey-centric cocktails.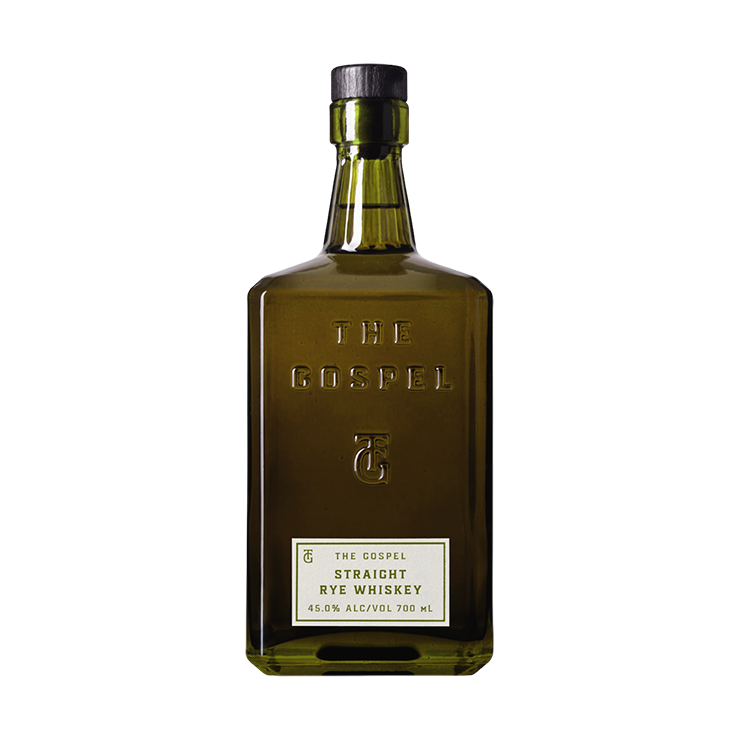 Hidden Lake White Oak Aged Six Years
There are only 132 bottles of Hidden Lake White Oak out in the world, so make haste if you're wanting to get in on this Tasmanian single malt whisky. Here, the delicate oaks from the barrel pair up with notes of rich honey and oat for a whisky that's charming enough to have on its own—anyone wanting to savour the flavour can add a drop of filtered water to experience the lasting dry finish of one of Australia's best whiskies.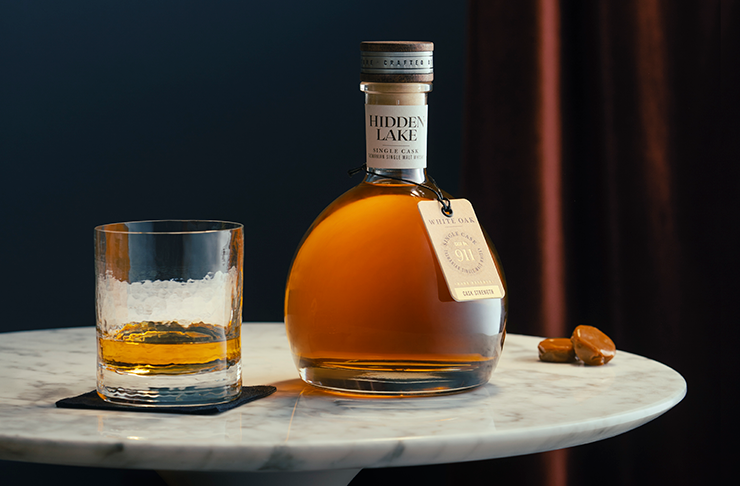 Lark Classic Cask Single Malt
30+ years in the game can't be wrong, and coming into 2022 Lark's Classic Cask Single Malt Whisky is a testament to their heritage in the Australian whisky game. As with most Lark releases, you'll pick up a mix of citrus and butterscotch on first sip, while anyone wondering what peated whisky tastes like can find their answer here without going the full hog—smokey, woody, and balanced out with some lasting hints of vanilla.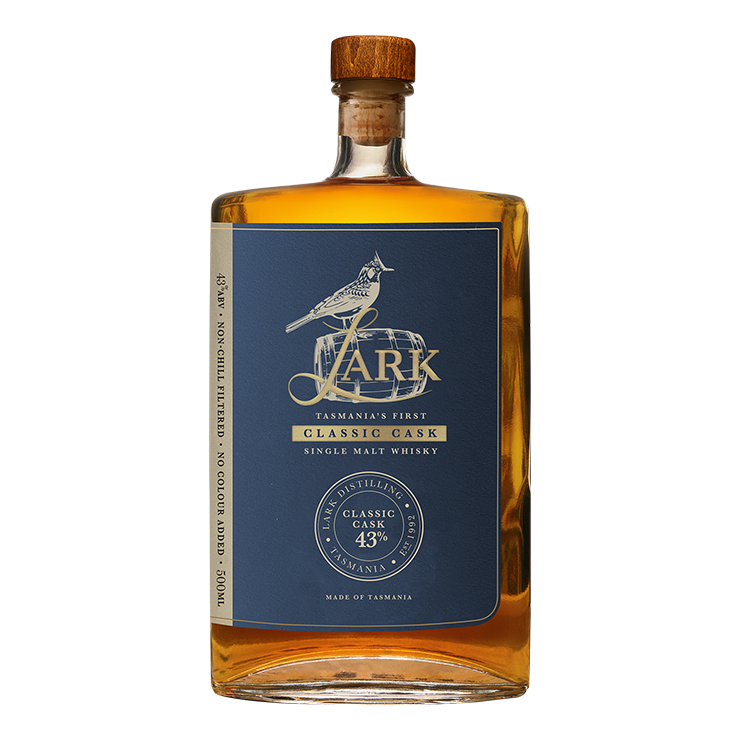 Kinglake O'Grady's Stand Single Malt
Australia's first carbon-neutral whisky also happens to be one of the country's tastiest. You've got several malts in this one that are sourced from just around the corner and abroad with one being roasted to chocolate, providing a rich and warming hit to the palate unique to Kinglake O'Grady's Stand Single Malt. This drop is aged in ex-Bourbon barrels, which'll raise (just a few) hairs on the back of your neck. It's levelled enough to drink neat, though it goes damn well in a whisky-led cocktail if you're so inclined, too.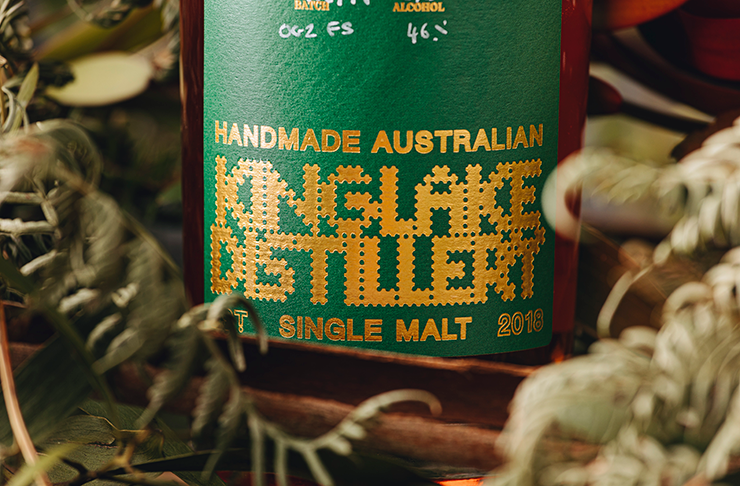 Corowa Distilling Co. Characters Single Malt
You can't go wrong with New South Wales' Corowa Distilling Co's entire range but in the spirit of keeping this list of Australia's best whisky concise, jump in at their Characters Single Malt. Corowa Distilling Co takes its craft seriously, using a local barley that was previously exported to Scotland. Their climate, cool at night and balmy during the day, also means their whisky matures as it should and faster than others around the country—all you really need to know though is that this one's a knock-out on the palate and one of the best whiskies Australia has to offer.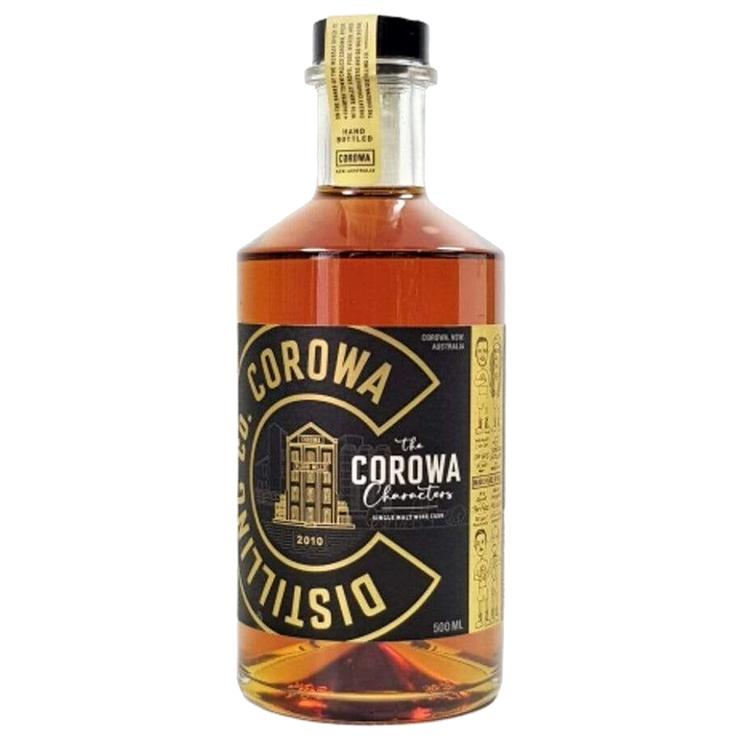 Lark Symphony
There's a certain prestige that comes with Tasmanian heritage, and Lark's Symphony blended whisky embodies everything from the produce to the process. Symphony is the first blended whisky from the house of Lark, where you'll find a profile that teeters American oak bourbon and sherry-style casks, and that's because you'll find both in this versatile drop.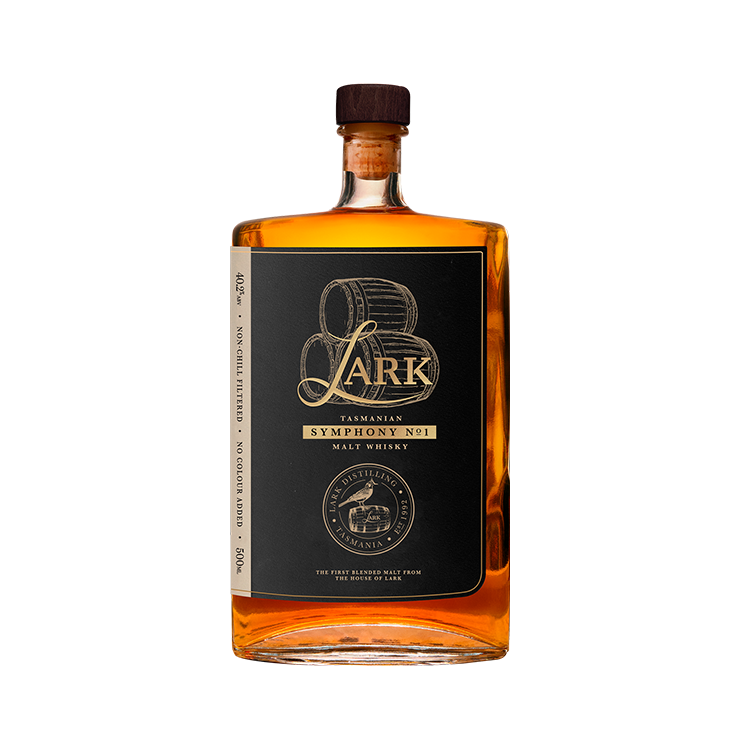 Nant Port Cask Tasmanian Highland Single Malt
Another Tasmanian number, Nant's Port Cask Tasmanian Highland Whisky is aged in Tawny (Australia's version of sherry) casks from South Australia. You'll find a slightly tangier flavour profile thanks to the barrels used here, while those willing to savour the finish score a lasting mix of warmer, buttery caramel tones.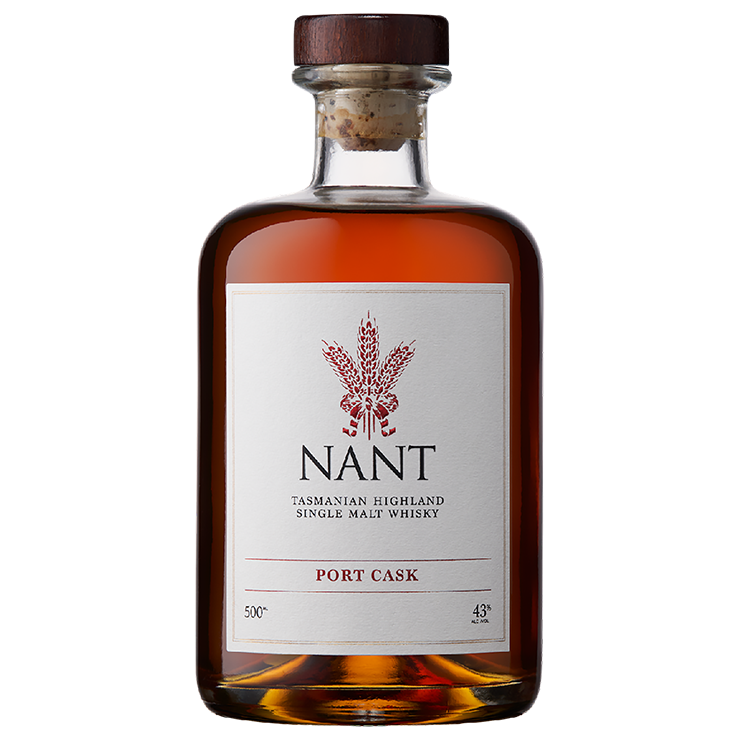 Hellyers Road Pinot Noir Finish Single Malt Whisky
Considering Tasmania's rep for a banging whisky and a quality drop of pinot noir, it's no surprise that Hellyers Road Pinot Noir Finish Single Malt is finding itself front and centre on many a shelf. By now, you've probably worked out what the casks were used for before Hellyers had their way with them, and what's resulted is a refined bottle of Australian whisky with a rich and smooth texture.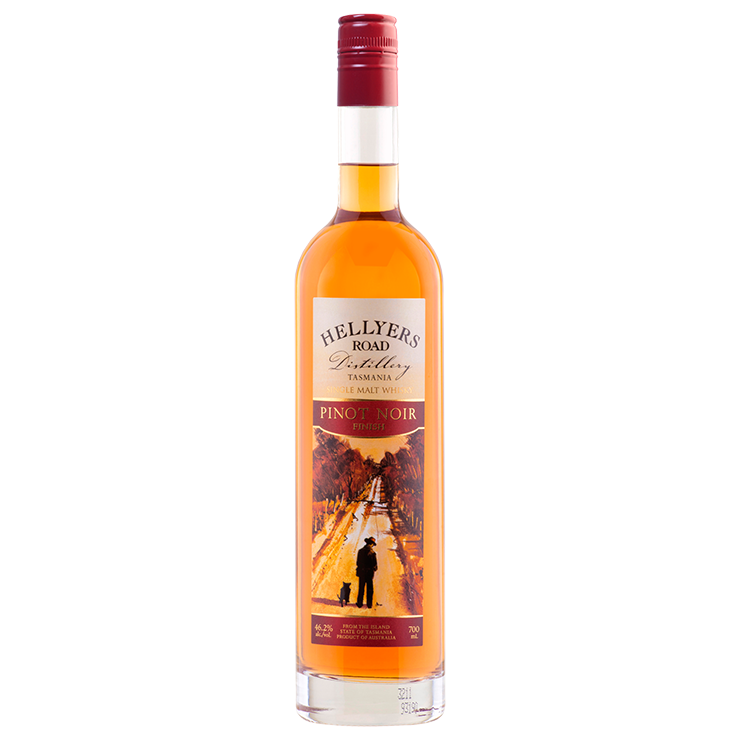 Archie Rose Rye Malt Australian Whisky
Coastal Sydney's Archie Rose is bucking the trend with this bright bottle of Rye Malt. Seasoned taste-testers will pick up on the nods to American-style whiskies, and that's thanks to the American oak casks that it's aged in, while everyone will relish in the approachable notes of spiced custard, ginger and even a little baked apple pie.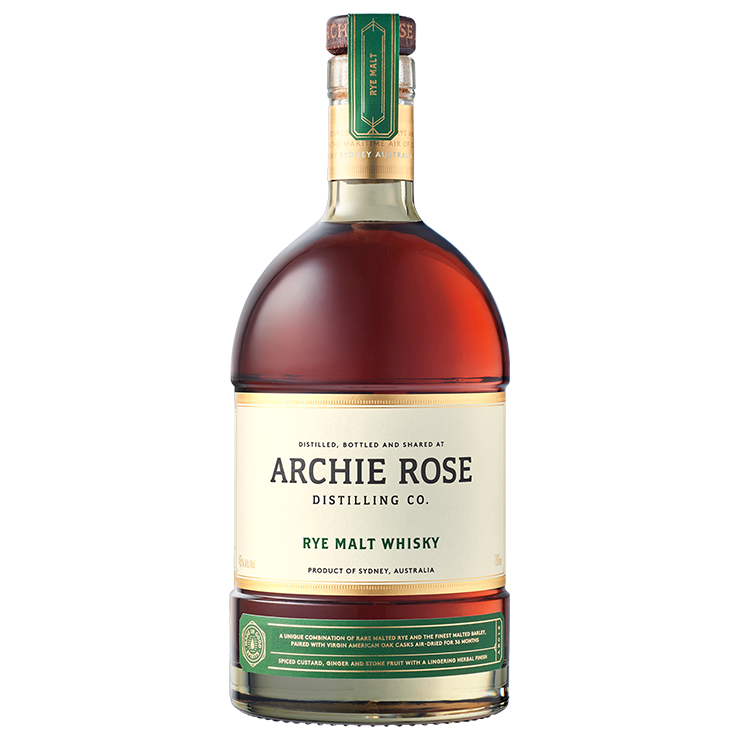 Newcastle Distilling Co Single Malt Whisky
Any well-rounded whisky collection should have at least one bottle of the strong stuff, And Newcastle Distilling Co's 60%ABV Single Malt Whisky is the one to fill that void on the shelf. Peaty, smokey and woody notes give this Australian whisky its renowned kick, while the 100-litre port barrel it's aged in balances out this rich and textural number.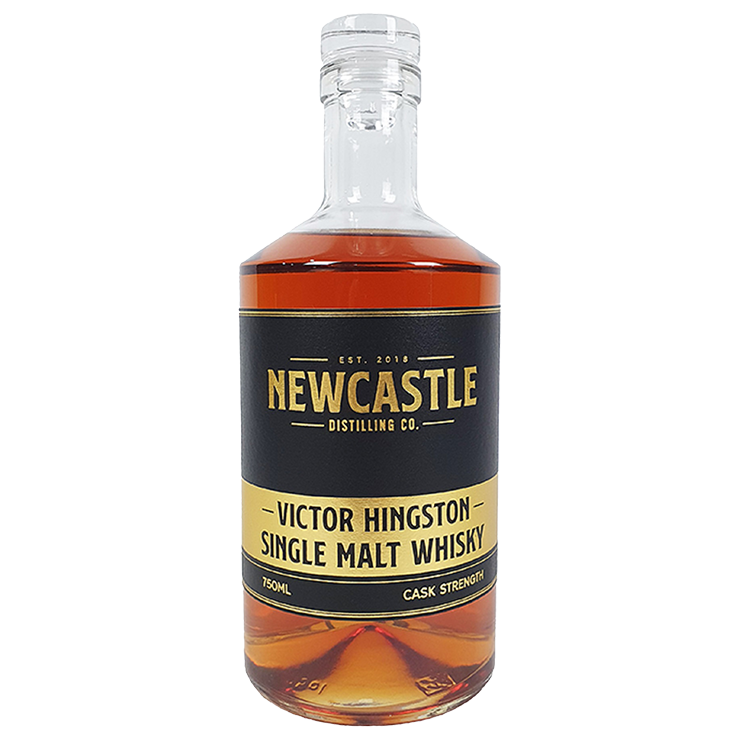 Now, round out your drinks shelf with Australia's best gin.
Image credit: Starward Whisky
Editor's note: Urban List editors independently select and write about stuff we love and think you'll like too. Urban List has affiliate partnerships, so we get revenue from your purchase.