With the stress of the past couple of years and all the extra time we're still spending at home, it's not surprising that we're all looking to essential oil diffusers for a way to make our homes feel a little more relaxing.
Essential oils have been shown to reduce stress and anxiety, alleviate headaches, improve sleep quality and there's even some evidence suggesting they have anti-inflammatory properties—and that's just a few of the benefits of having an essential oil diffuser at home.
We like to change up the essential oils throughout the day to help signal the shift from work to relaxation time—a helpful tip for those of us still working from home after the pandemic.
So if you're ready to dive in, here are the best essential oil diffusers to help you relax.
The Goodnight Co Ceramic Essential Oil Diffuser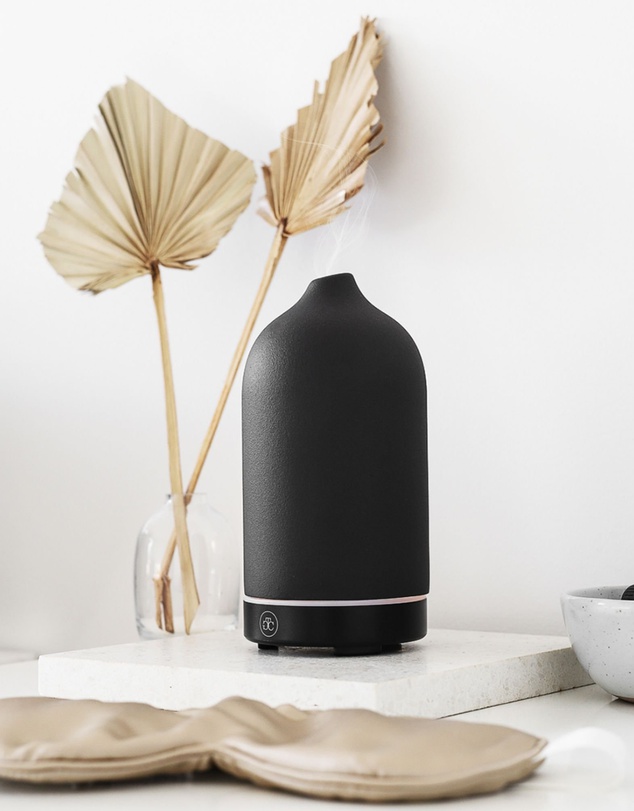 An absolute classic, you can't go wrong with The Goodnight Co's ceramic essential oil diffuser. Choose between continuous misting for three to four hours of fragrant goodness or 30-second intervals will stretch that out to seven hours. Take your pick from black, white or stone grey, top it up with essential oils and water and then choose whether you want soft, bright or no light. If you're ready to go all-in and need a few essential oils to get you started, check out the Mega Support Kit with three pure essential oil blends (Good Morning blend, Good Night blend and Calm blend), Deep Sleep drops, Calm drops and a Sweet Dreams Mist.
Dusk Alarm Clock Diffuser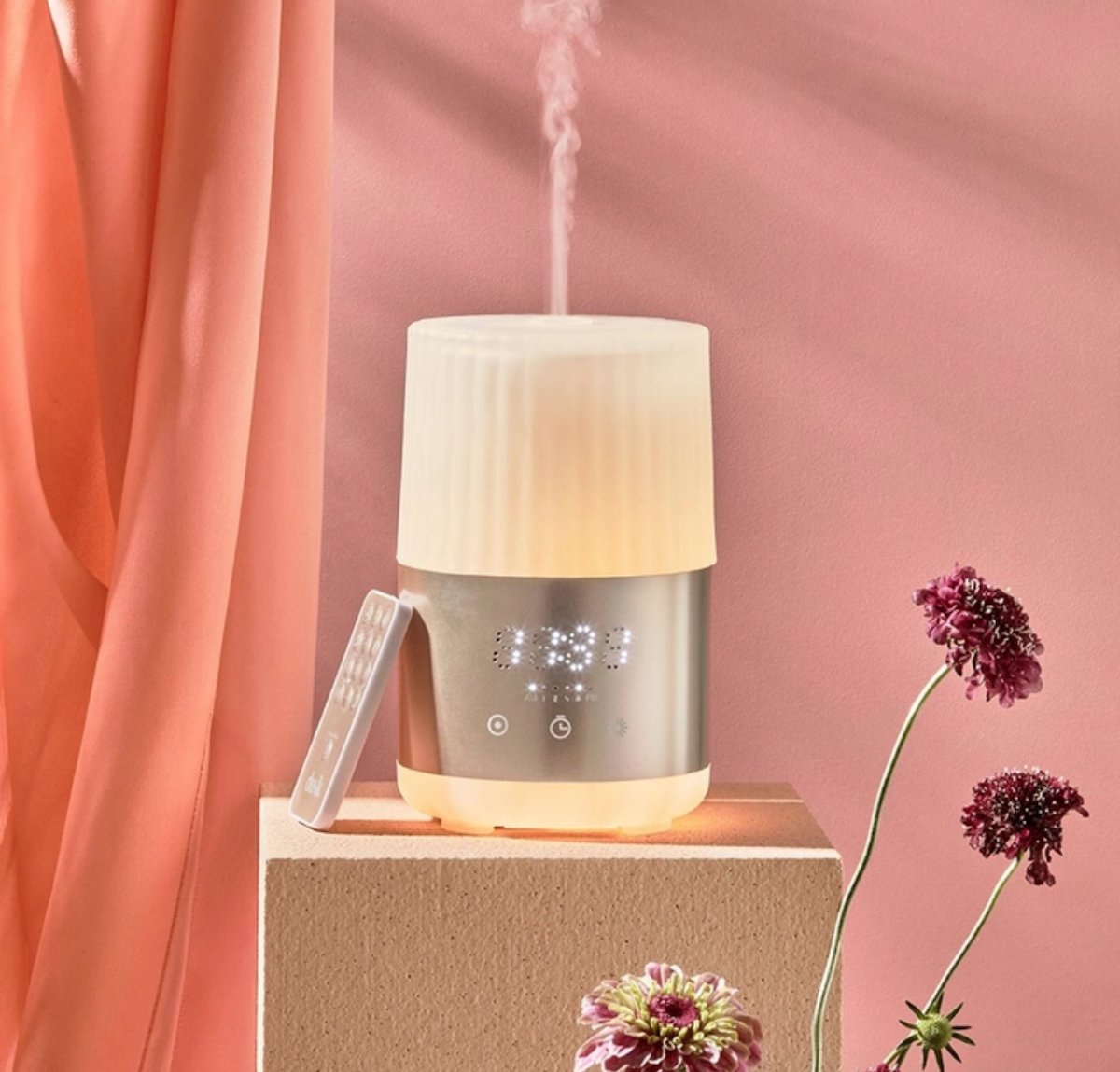 If you've been meaning to get yourself an alarm clock so you can finally banish your phone from the bedroom, look no further. Dusk's Bluetooth enabled alarm clock diffuser has a built-in speaker so you can tee up your favourite playlist and you can set the LED lighting to simulate sunrise as you wake up in the morning (all while your essential oil starts to diffuse throughout the room). This one has one-, two- or four-hour continuous mist settings and it can all be controlled via the remote so you don't even need to get up.
ECO. Bliss Diffuser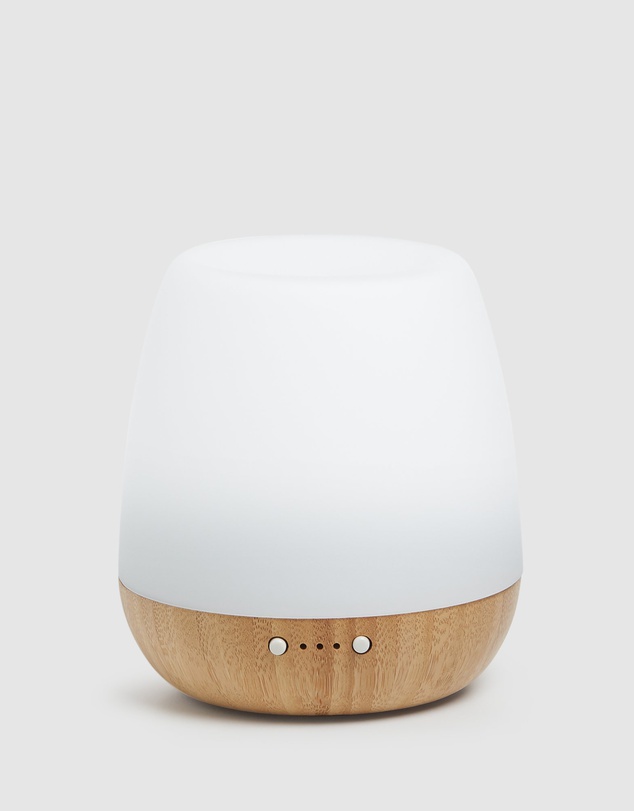 The ECO. Bliss Diffuser is another ultrasonic essential oil diffuser but this one comes with bright, soft, pulsating and night light options. It's also got a timer setting for one hour, three hours and eight hours and it will automatically shut off when water levels get low.
Gaiam Wellness USB Diffuser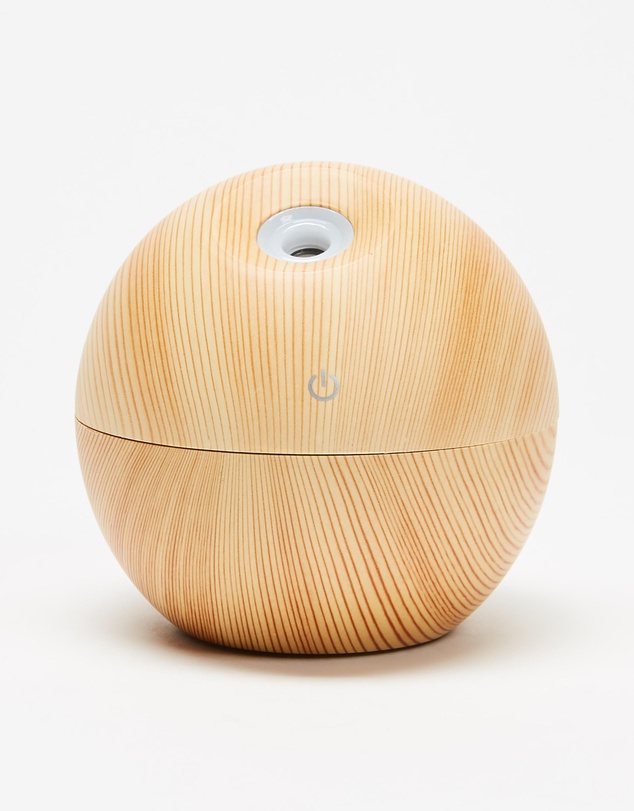 If you're looking for a budget-friendly option, the Gaiam Wellness USB Diffuser is perfect and can be plugged into your USB charger for a hit of aromatherapy wherever you are. It's only 10cm x 10cm so will fit on your desk or bedside table no matter how tight your space is.
Oil In Kind Geo Design Diffuser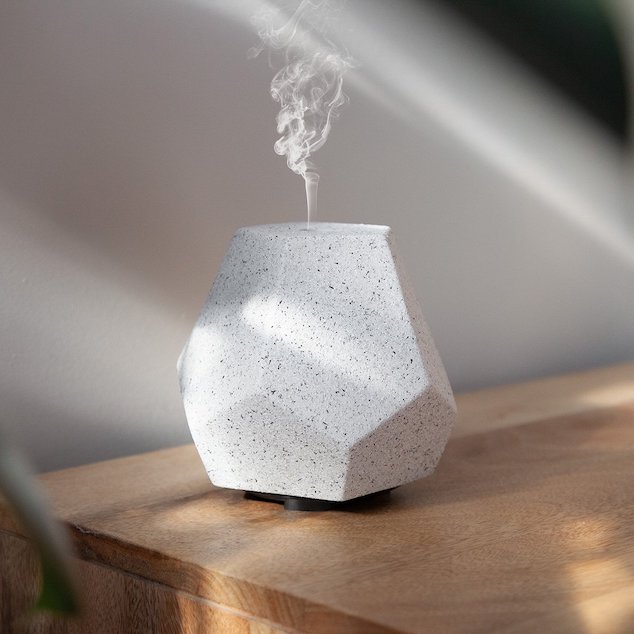 For a diffuser you'll want to show off, check out Oil in Kind's essential oil diffusers. These ceramic diffusers humidify the air which is great for your skin and have continuous or interval misting modes. They shut off automatically when the water levels get low and you can also use them as a gentle lamp come nightfall.
Organic Aroma Raindrop Nebulizing Diffuser®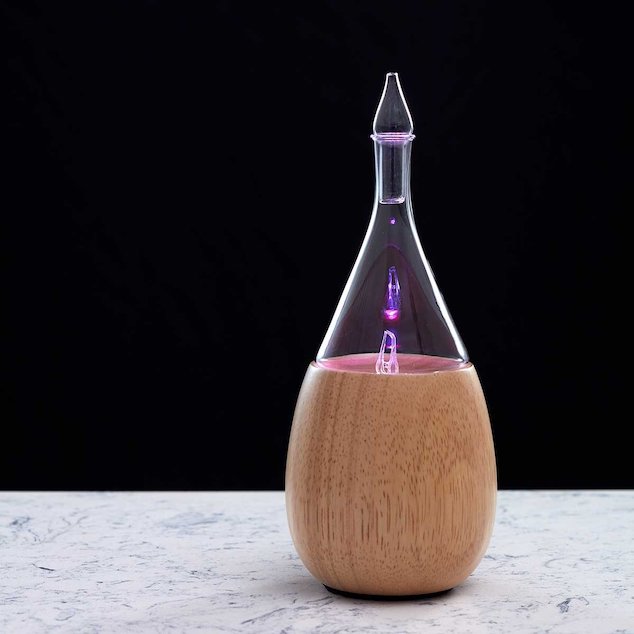 This essential oil diffuser uses Bernoulli's Principle and doesn't require any heat or water which apparently helps to maintain the therapeutic benefits of the essential oils you're diffusing. The wooden base is handmade and the glass cover is custom blown, making it pretty as a picture. The light is powered by a touch sensor, so you can turn it on or off with the touch of a finger. The Raindrop Nebulizing Diffuser will turn itself off after 120 minutes and it conserves energy and oils by running in cycles of two minutes on, one minute off.
ECO. Nebulizing Diffuser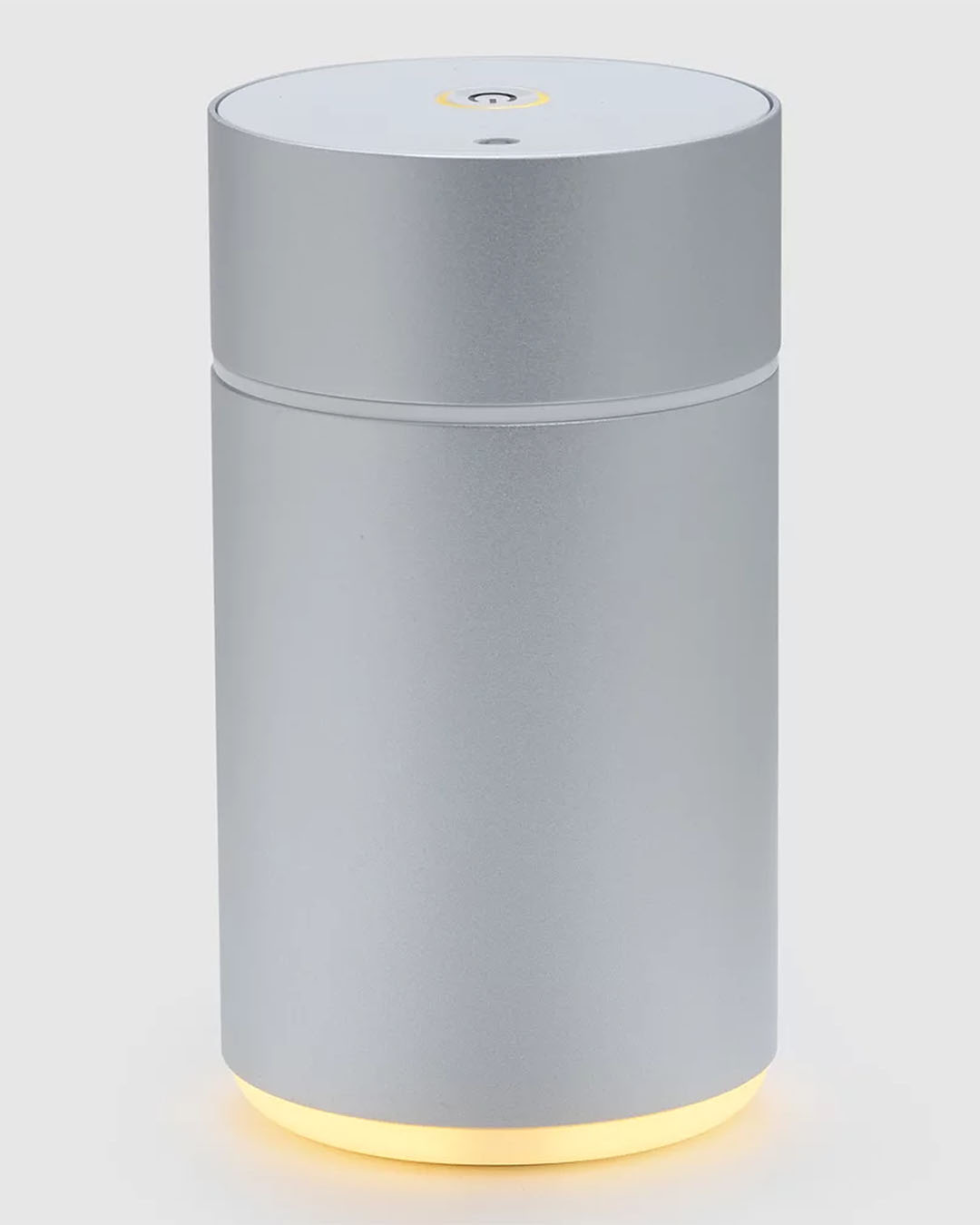 Looking for a diffuser that doesn't look like a diffuser? The ECO. Nebulizing Diffuser will have everyone asking you what it is, giving you the perfect opportunity to push your newfound love of essential oils on your unsuspecting friends and family. In all seriousness, the design allows you to atomise essential oils into a fine mist directly from the bottle without any water required. As this creates a stronger aroma it's perfect for larger spaces, taking your relaxation to a whole new level.
Endota Livewell Essential Oil Diffuser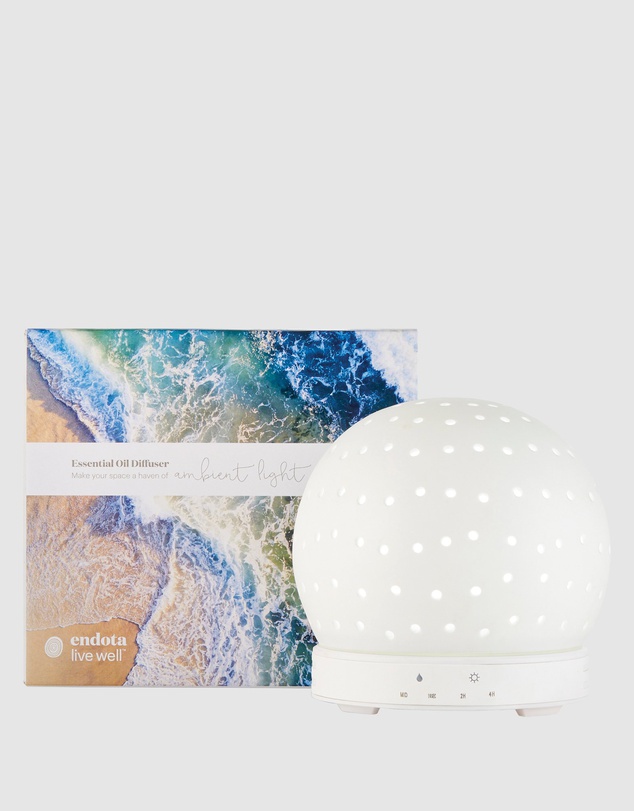 This ceramic and BPA-free plastic essential oil diffuser is designed to brighten up your space with a gentle, warm light so it's perfect for your living room but you might want to keep it out of the bedroom. All you need to do is fill this one up and choose between a two or four-hour run-time, then you can get back to relaxing.
Once you've decided on your diffuser, check out the best essential oils to buy here.
Image credit: Oil In Kind
Editor's note: Urban List editors independently select and write about stuff we love and think you'll like too. Urban List has affiliate partnerships, so we might get revenue from your purchase.