Looking healthy, gorgeous and glowing is a prerequisite for enjoying an Australian summer, and while some believe this means a suntan, we beg to differ. What your skin really needs is a good exfoliation.
The reason exfoliation is so important for skin health is that it removes dead and dry skin cells from the skin's outer epidermis. The benefits of removing this layer of discarded cells include decongestion and the removal of dirt and bacteria from pores; preventing irritation and acne; increased cell renewal speed for younger, smoother skin; better absorption of serums, moisturisers and sunscreens; reduction in the appearance of pigmentation and fine lines, as the damaged cells are broken up; and finally a reduction in the appearance of pore size. Basically, if you're not doing it, you should be, and we've got the lowdown on how often, what kind and the best exfoliants to stock in your beauty cabinet.
How often should you exfoliate?
If you ask an expert (we asked Biologi's Dermal Specialist Lucy Macdougald), most people should exfoliate at least once a week to remove all those dead skin cells and encourage cell renewal. Why? Because your skin cells only have a lifecycle of about six weeks, after which they die and shed, killing your glow.
Depending on your skin type, Macdougald wouldn't recommend exfoliating more than once or twice a week though, because over-exfoliation is real, and can strip your skin of its natural oils. Weekly exfoliation all over your face and body helps to keep dead skin moving to make sure the only cells on your skin are healthy, bright and hydrated—hello radiant glow.
What kind of exfoliant should you use?
According to Skin Club's Cosmetic Doctor Dr Vihang Sharma, the best kind of exfoliating product depends on your skin type and individual need. If you have a particular skin condition, it would probably be a good idea to get an expert opinion on which exfoliant might be best for you, so ask your dermatologist.
Most exfoliants fall into one of two categories, either physical or chemical. Physical exfoliants refer to textured formulations that require you having to physically scrub or buff away at the skin to remove the excess dirt, make up and dead skin cells. The problem with some physical exfoliants is that they can contain harsh ingredients like grains, nuts, sugar, fruit pits or salt, which can be very abrasive on the skin. They also often contain larger particles which can cause trauma and micro-tears in the skin (bad news for any skin issues). Physical exfoliants can be great for mature skin, or for those with a thick layer of dull skin or for skin that's particularly dry. Even so, make sure you opt for a micro exfoliant that contains smaller, less abrasive particles.
Chemical exfoliants on the other hand contain acids (chemicals), and usually have a non-abrasive formula that clears dead skin cells with no scrubbing required. Most chemical exfoliants contain AHAs (Alpha hydrocxy acids), BHA's (beta hydroxy acids), or PHAs (poly hydroxy acids), sometimes in combination. These ingredients penetrate deep into the skin to remove dead skin cells and increase cellular turnover, leading to skin renewal. Chemical exfoliants can be great for those dealing with acne, or for other skin concerns like excessive oil production.
Whatever your skin needs, these are the best exfoliants to add to your beauty routine right now.
Biologi Bx Reveal Exfoliant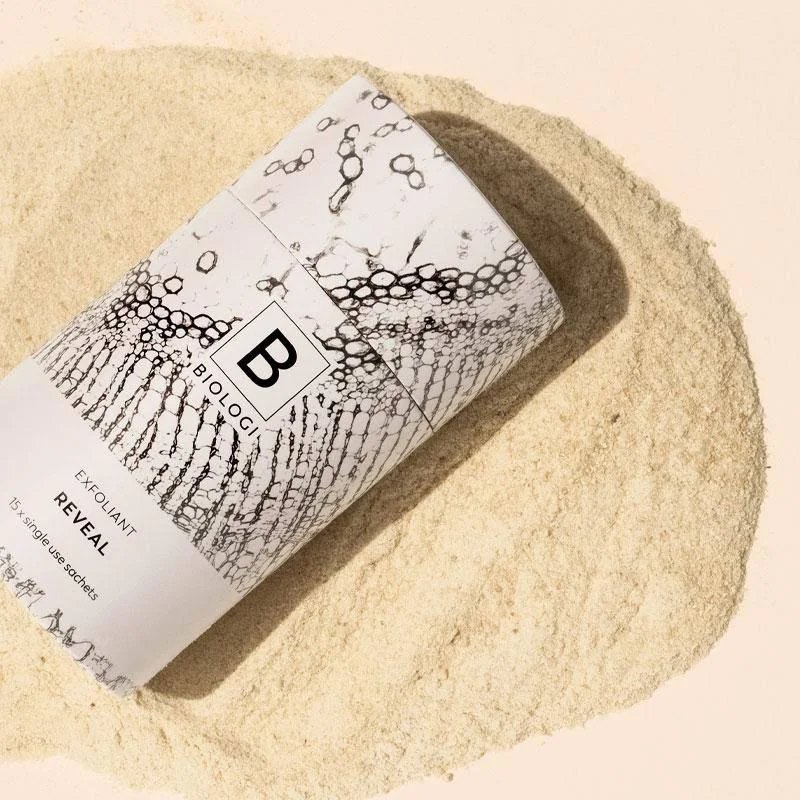 When it comes to exfoliants, and skincare as a whole, no one is really doing it like Biologi. Australian-made and owned, the entire range is entirely plant based using native Australian ingredients that are ethically sourced. If you are the not-so-proud owner of sensitive skin, the two-ingredient Bx Reveal Exfoliant is the answer to your stingy-skin-based prayers. Kakadu Plum Powder and Rice Powder work in synergy to form a granular exfoliant powder that smooths, polishes and brightens skin. 100% active yet non-abrasive, it's safe for all skin types. Designed to be used as part of a Biologi skincare ritual, Bx Reveal Exfoliant works best mixed with Biologi's award-winning Bc Refresh Cleanser to create a creamy soft textured formula that has a positive effect on the skin.
Skin Club Cosmetic Doctors AHA Deep Clean Exfoliator
Price: $59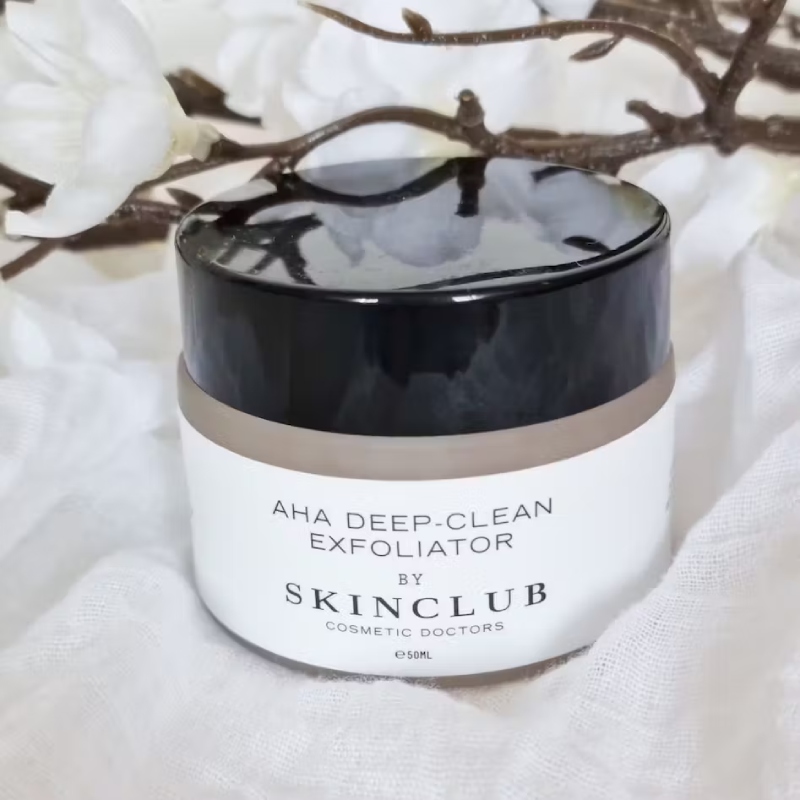 The dermatologists are out ladies and they have well and truly rolled up their sleeves. Skin Club Cosmetic Doctors' AHA Deep Clean Exfoliator will work best for those fighting off acne as it can help to fight oil and remove any pore-clogging dead skin cells without harsh scrubbing—meaning it's also ideal for those with skin sensitivities. Part of what Skin Club Cosmetic Doctors have dubbed their 'Botox In A Bottle' regime, the active ingredients in this exfoliator are medically approved and provide results that mirror those of in-office treatments, only in your own bathroom. It's so good you'll find it a weekly staple in our Beauty Editor's own skincare routine.
Urban Jungle Dust It Off Exfoliating Powder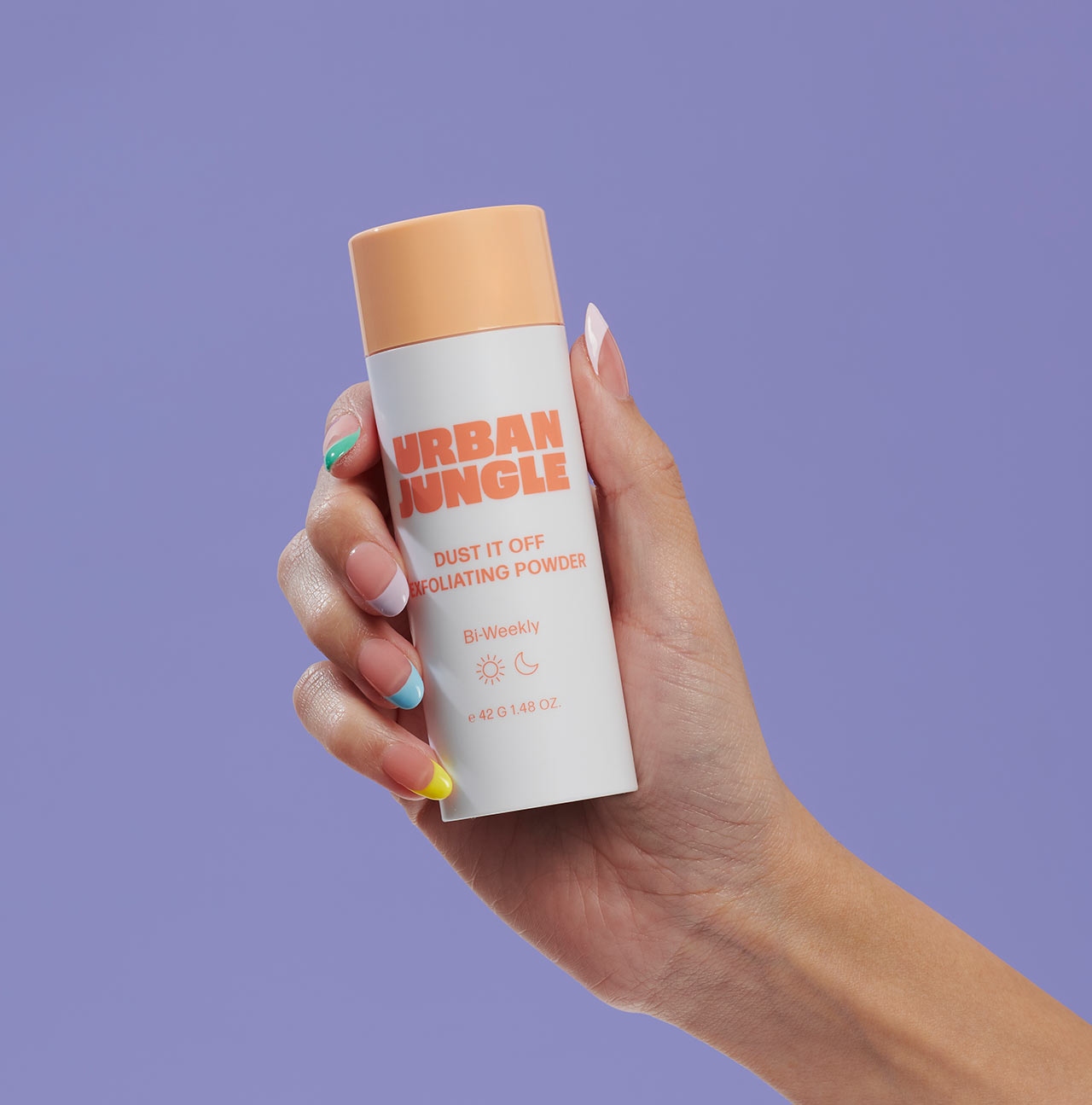 This writer's mum has a very specific set of instructions she gives out when she cops that phone call of sobs after a cooked breakup or day of anarchy at work. The instructions are always this: have a nice warm shower. The sentiment here is really dust yourself off and keep on going, and a new and now essential component of this is the Dust It Off Exfoliating Powder from Urban Jungle. Yes, that was very dramatic and sentimental but we ALL know these are the stakes of the beauty world. The powder form means you can customise it to be a full on deep scrub, or a light daily cleanser. This enzymatic exfoliant really sheds all and anything that even resembles dull, dead skin and reveals a brighter complexion (thank you yellow clay).
Grown Alchemist Polishing Facial Exfoliant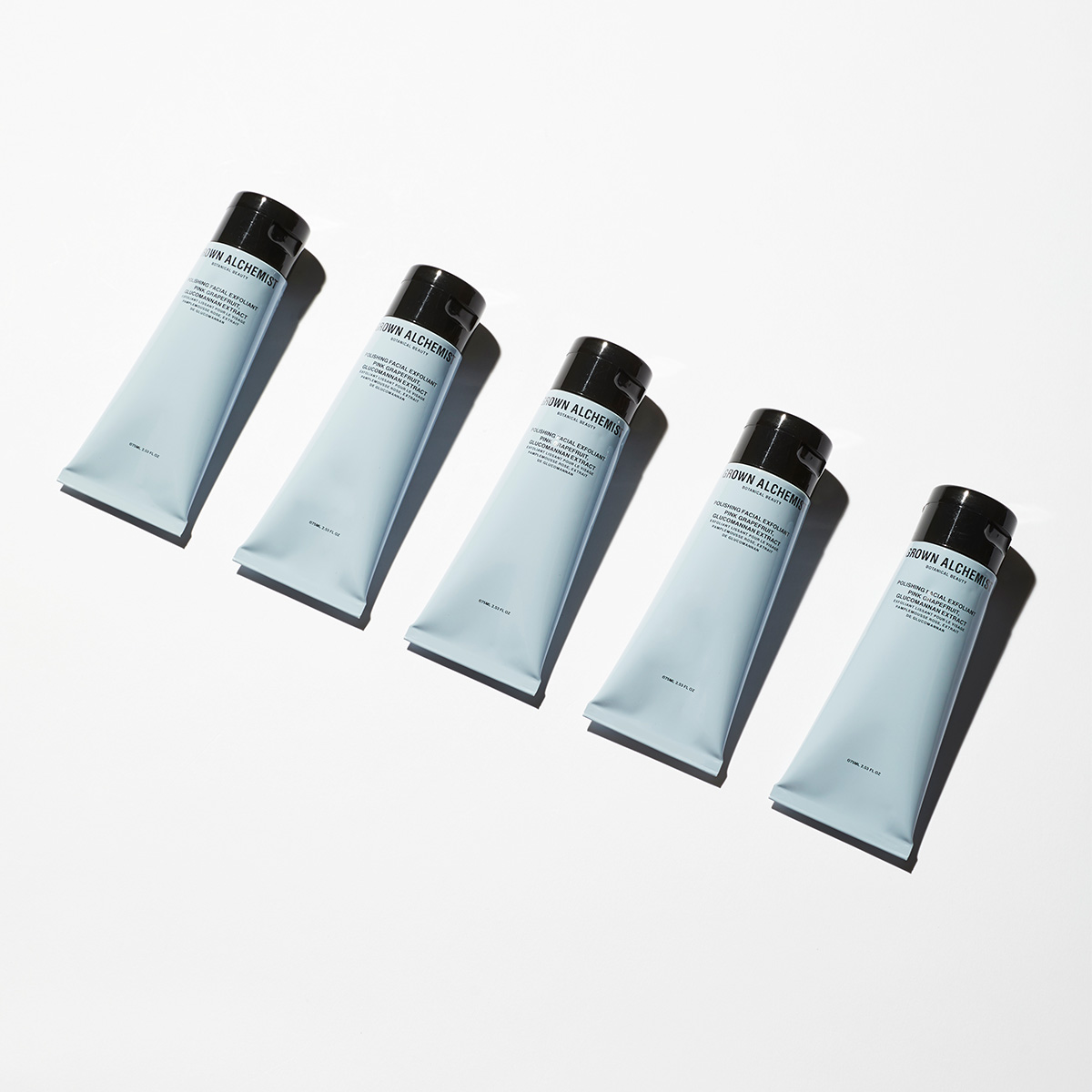 This little tube that would look right at home in John Ibrahim's glossy Bondi-front mansion bathroom from Last King Of The Cross (watch it, you won't regret it) has garnered thousands of five-star reviews, and after literally just one use you can see why. Another match made in sensitive-skin-heaven, the polishing facial exfoliant from Grown Alchemist mostly has konjac root (of all things) to thank for its ultra-effectiveness. A herby cocktail of sorts, the konjac gets to work absorbing and detoxifying deep down in your pores, while C=cornstarch gently dissolves dry and dead skin cells and pink grapefruit and peppermint leaf noticeably improve the brightness and overall appearance of skin. After this zesty dance on your face, skin is soothed and smoothed and ready to absorb a slathering of moisturiser.
Skinstitut Glycolic Scrub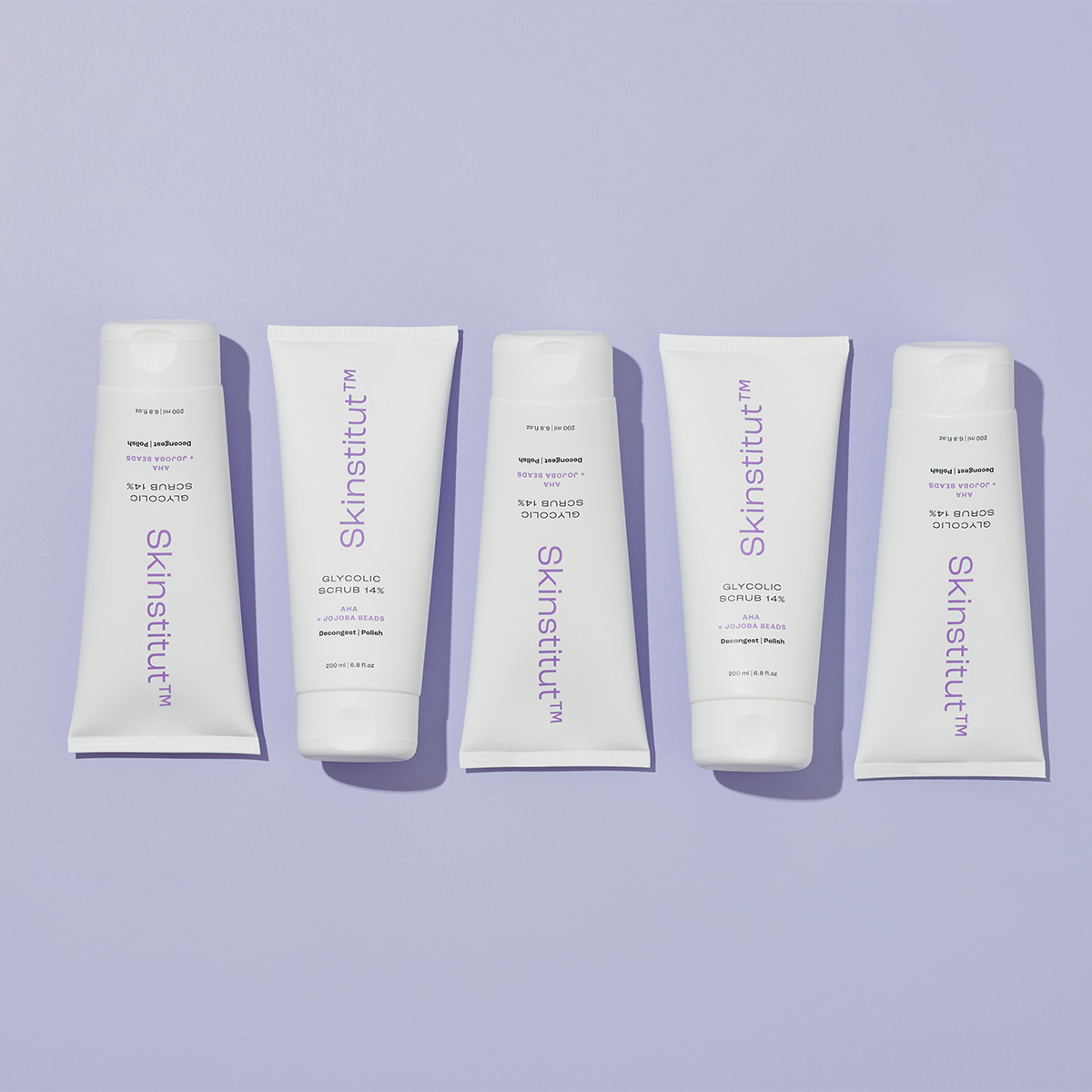 Sometimes the land of exfoliants can start to feel a little bit too reminiscent of the cursed St Ives Apricot scrub days of your teenage years. Enter: Acid-based exfoliants. Specifically, the Skinstitut Glycolic Scrub. The glycolic in this product is an active and effective ingredient, designed to assist in the removal of the dead skin cells on the skin's outermost surface. There's still actual beads in the scrub, but you don't feel as though you're taking a sander to your face. Skin feels utterly decongested and you may even notice a decrease in fine lines.
Seed And Sprout Exfoliating Mask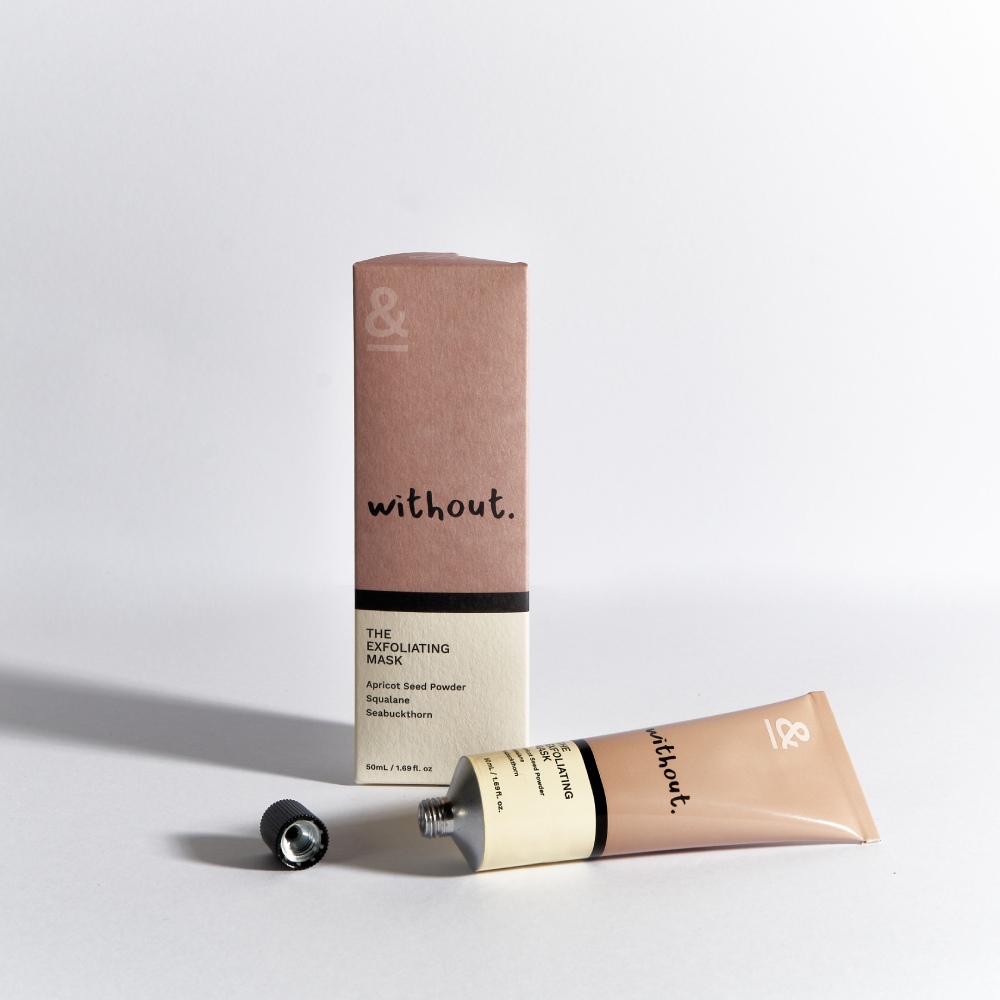 Say seeya to plastic and hello to lush, soft and properly exfoliated skin with Seed and Sprout's Exfoliating Mask. This hydrating mask is made with entirely no harm to animals, without plastic and no palm oil. Delightfully thick, the formula contains nutrient powerhouses like rosemary leaf extract and seabuckthorn—both with powerful anti inflammatory and antioxidant properties. Slather this bad boy on at about the same time as a hair mask, perform the entire first set of Beyonce's Coachella live album and scrub off to materialise plump, fresh skin ready to take on the world.
Esmi The Fresh Sea and Salty Sand Gentle-Foliant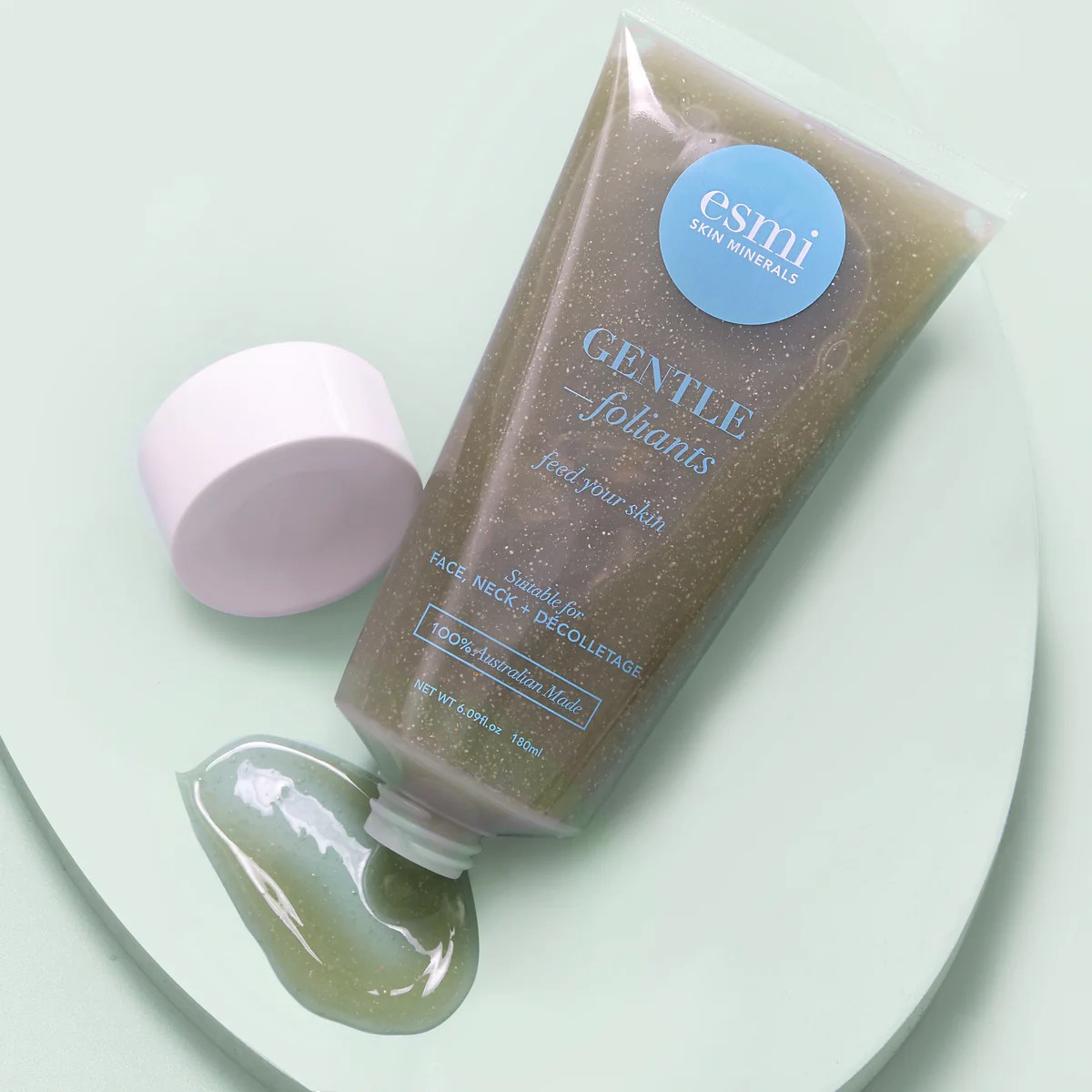 There's only one other skin experience that can compare to the heavenly facial scenario—and that experience is going for a swim in the ocean. Somehow in between you being dunked at your big age, getting sunscreen in your eyes and getting the leg day workout of a lifetime, you emerge with clearer, softer skin. We don't know how, but it continues to be a true gift from nature and perhaps even aphrodite herself. Somehow, the cosmeceutical queens at Esmi Skin Minerals have managed to bottle this. The Fresh Sea and Salty Sand Gentle-Foliant is a master at combating breakouts and keeping oily skin clear, fresh, and bright. The antibacterial ingredients in this scrub are an interesting addition which has clear and direct payoff, especially for those with large pores.
Drunk Elephant T.L.C. Framboos Glycolic Night Serum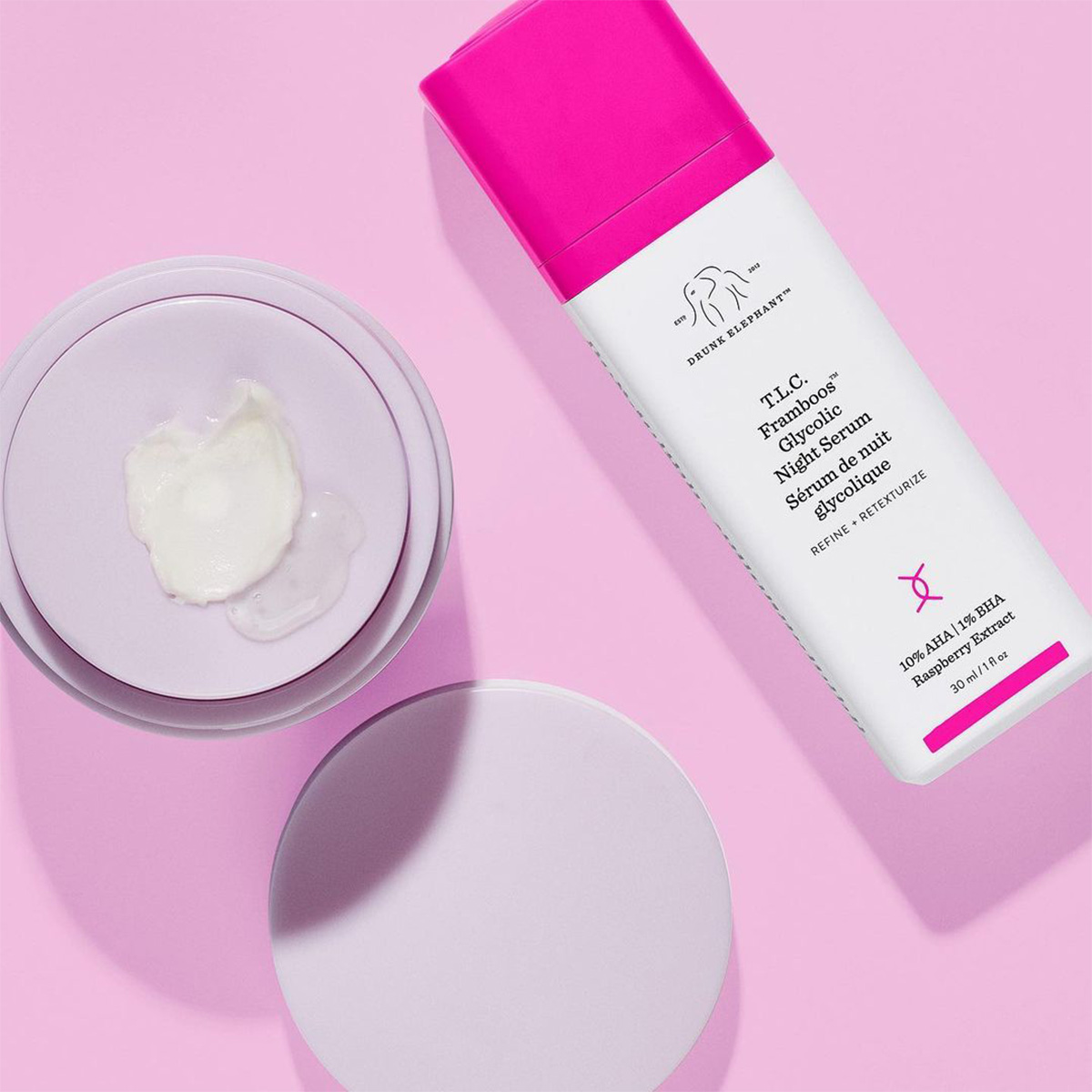 It's all fun and games to do the luxurious 'everything shower' and emerge looking straight out of Dolly model search and as smooth as a baby dolphin, but damn, who has time for that on a regular Tuesday night? It's time to make your skincare work smarter not harder, and the perfect candidate is the Drunk Elephant T.L.C. Framboos Glycolic Night Serum. The day is done, you're in your comfy jammies and already have one eye shut—all you have to do is a quick coat of this illustrious night serum and your job is finito. While you get your beauty sleep, a hardworking blend of super-acids exfoliate built-up dead skin cells and re-surface dull, uneven skin. Salicylic acid loosens sebum to unclog pores while soothing skin and raspberry fruit extract visibly improves the appearance of skin's tone and texture. Huge win.
Alpha-H Micro Super Scrub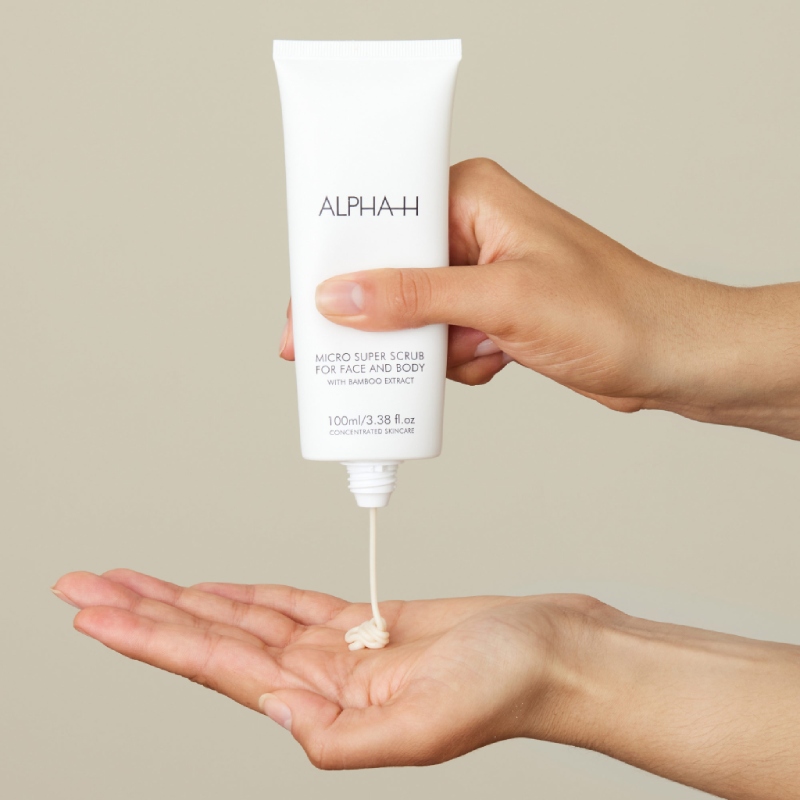 There are some skincare products that are just ride or die. They're consistently effective, the one product you're willing to rave about at the often bi-weekly skincare discussion with the girls and sometimes even stare at lovingly and whisper a quiet thank you to. That product for this writer, is the Alpha-H Micro Super Scrub. The base of this scrub is a healthy dose of 12% Glycolic Acid, an AHA that effectively exfoliates congested skin. Bamboo stem extract serves as the scrubby bits and the whole affair results in mega-smooth skin with minimal fine lines and overall texture. Leave it on for a few extra minutes and it doubles as an ultra-pore unclogging mask. Truly the best base for the rest of your skincare or makeup routine.
Medik8 Pore Refining Scrub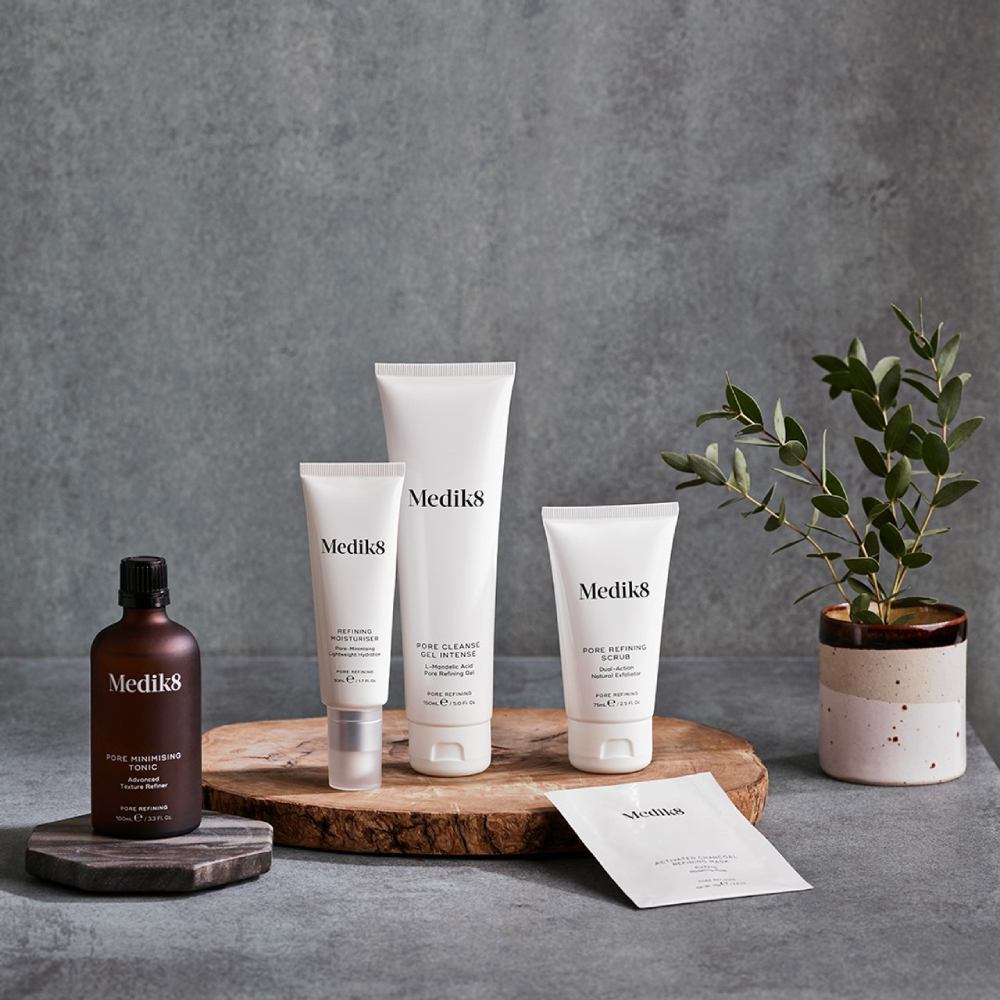 Pesky pores are no more according to the hordes of reviews on the Medik8 Pore Refining Scrub. Cruelty free, vegan and free from artificial fragrances, this pocket rocket of salicylic and mandelic acids clears pores while helping to tighten them. The sweet honeysuckle fragrance adds an unexpected air of opulence to the whole show, though not too overpowering. Many reviewers have coined this scrub 'exfoliator endgame' and credit it to shrinking big pimples before they can ever even see the light of day. It's hard to put it in better words, to be frank.
Dermalogica Daily Microfoliant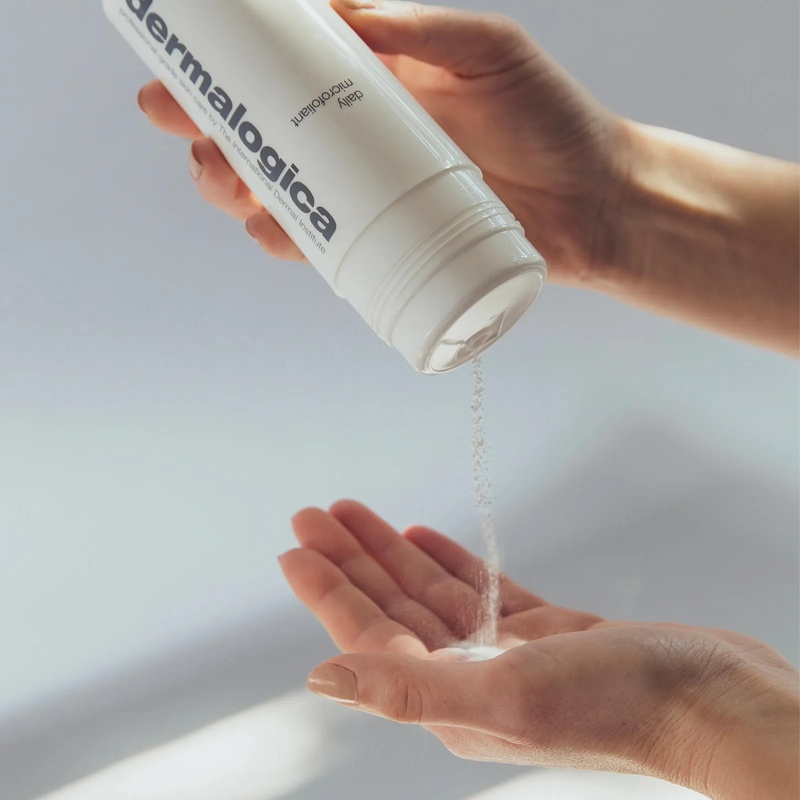 You can hear a soft whooshing sound in the distance. Is it a gust of wind? Maybe creeping through a crack in a door or something? No, that is not a singular cheer, that is a stadium or 3 full of Dermalogica die-hards cheering their praises for what was, for many of them, their induction to the world of Dermalogica. On the screens of said stadiums, the picture arrives: It's the Daily Microfoliant, and they go absolutely nuts. Rice powder and its phytic acid components power this Microfoliant, as well as oatmeal and allantoin. Though it has been revered among the sensitive skin community for aeons, on its own it is still one of the best exfoliants on the market. It's gentle enough to use everyday, and when you do, by golly do you reap the rewards. Pores evaporate, skin tone evens out, breakouts settle down, and all is right in the world again.
Paula's Choice Skin Perfecting 2% BHA Liquid Exfoliant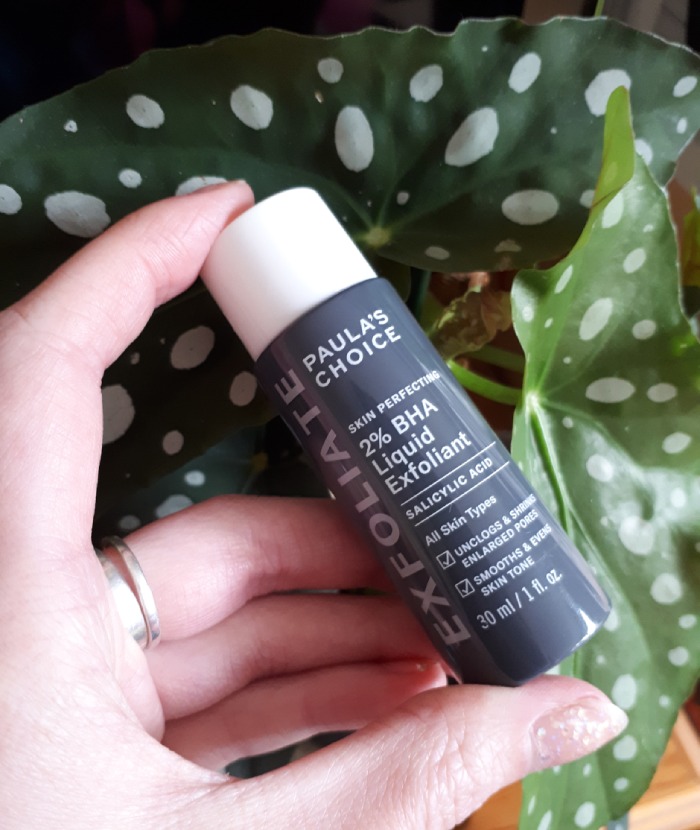 If the fans are cheering in the stadium for Dermalogica, just about everyone else in the world is cheering from TikTok and YouTube for the Paula's Choice skin perfecting 2% BHA liquid exfoliant. Their number one seller, this unique liquid exfoliant feels like a toner, but acts like a full on esthetician-led treatment has also even won a plethora of awards. The salicylic acid leave on formula sees breakouts vanish, with not so much as a mark remaining let alone any scars and ultra smooth, bright and even skin. It's basically a forever filter and we love it—make sure to pair this one with a proper SPF though.
Ella Baché Revealing Fruit Enzyme Exfoliant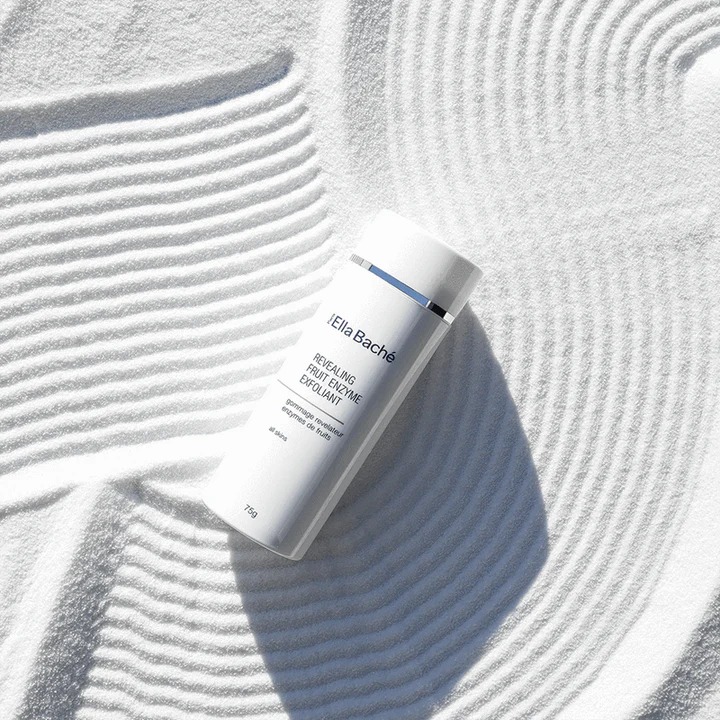 You know that glass-skin, ultra moisturised and silky smooth skin feeling you are rewarded with after spending an arm and a leg for an absolutely drool-worthy facial? That's what you get from the Ella Baché Revealing Fruit Enzyme Exfoliant. This powerful exfoliant is seriously a jack of all trades—the formulation of fruit extracts, salicylic acid, liquorice extract and gentle rice and oat brans tackle your skin in tandem, sloughing off dead skin cells and simultaneously nourishing the new layer underneath all at once. The result is the skin feeling we all know and love. Add a nourishing serum over the top or, dare we say, whip out the gua sha, and bam—glass skin achieved.
Looking to up your skincare game even more? Check out these vitamin C serums.
Image credit: Individual Brands
Editor's note: Urban List editors independently select and write about stuff we love and think you'll like too. Urban List has affiliate partnerships, and if you purchase something through the links in this article, we will earn a commission from those partners. To find out more about who we work with and why read our editorial policy here.