When it comes to the Apple Isle there's no shortage of sweeping scenery or breathtaking vistas, so sometimes you've got to pop that activewear on and get ready for a climb to reach that perfect peak. From day trips to local gems, we've found some of the most fabulous hikes to suit any age or ability level.
Around hiking, we've also gone and found you:
Read on for the best hikes in Tasmania.
Mount Amos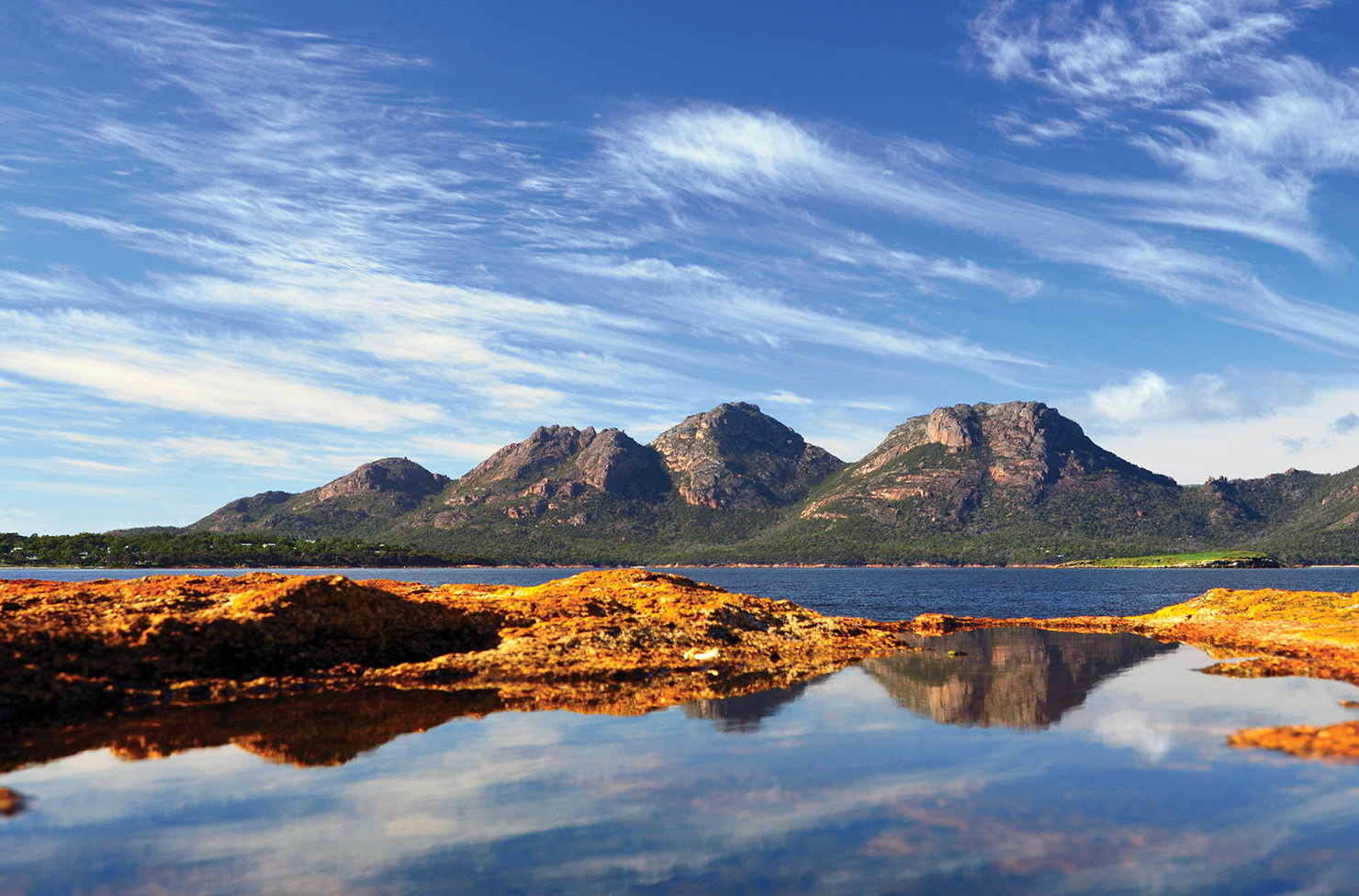 You've most likely seen countless glorious pics of the iconic Wineglass Bay in all of the Tourism Australia ads and for good reason—it's pretty epic. These views are actually accessed from Mount Amos, a 454m summit at the top of Freycinet National Park on the East Coast with a short but quite steep walk making it accessible to most as long as you're paying attention to the rocks in front of you. An absolute must visit for climbers—bonus points if you head up at dusk or dawn for some epic colours in the sky.
Barn Bluff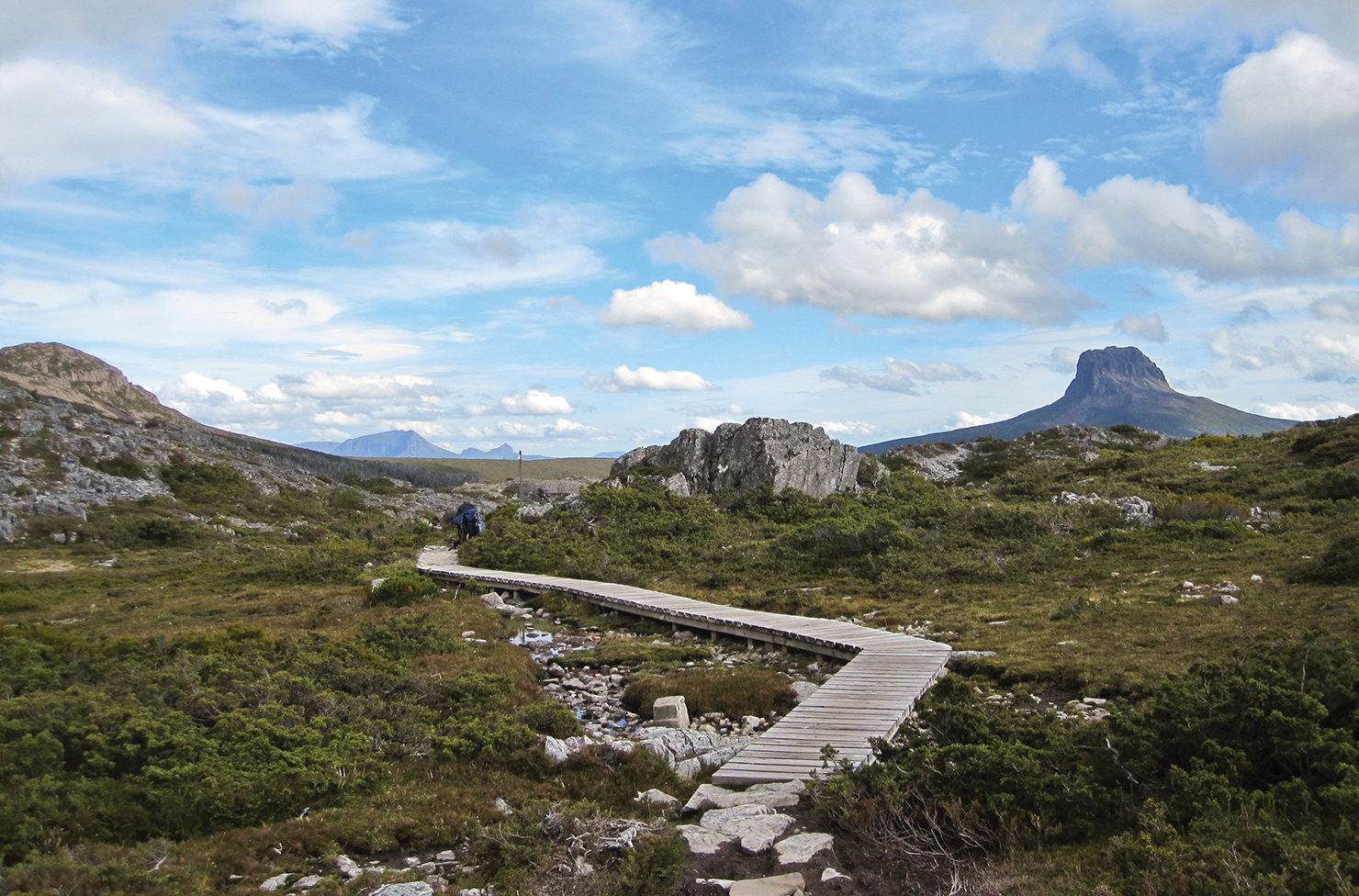 This 1559m rocky summit isn't for the light hearted, but is definitely worth it for the glorious nature surroundings and feeling of achievement when you reach that ultimate peak. Barn Bluff is a far less touristy and crowded walk with plenty of gorgeous scenery along the way through Lake St Clair National Park, just over two hours north west of Launceston.
Three Capes Track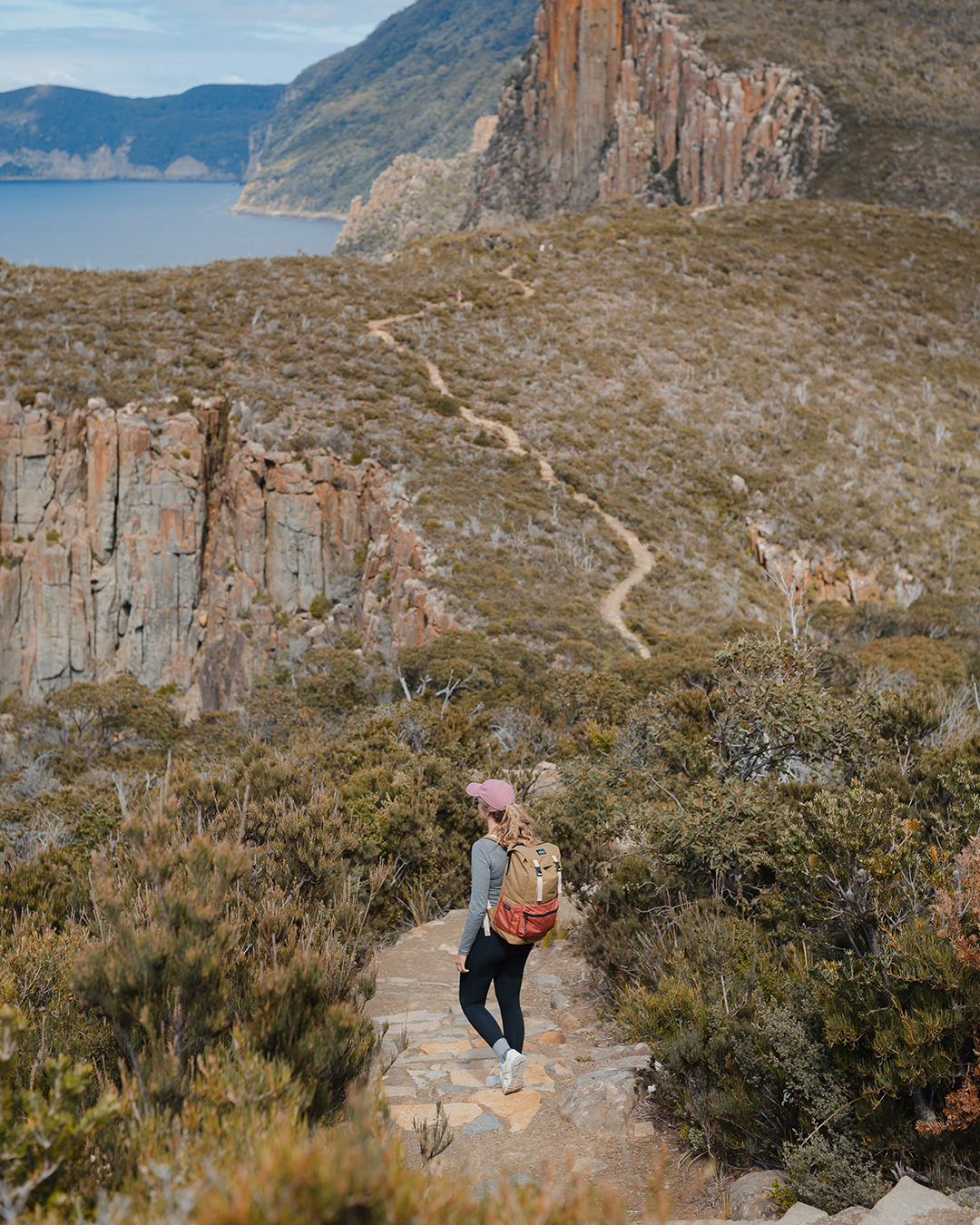 Three Capes Track is an absolutely magnificent experience ascending through some incredibly unique and diverse micro-climates and ecosystems leaving you completely enchanted by the beauty of nature. This multi-day trek is well-marked with a range of various packages on offer for accommodation and guides to keep you safe along some of the Southern Hemisphere's highest cliffs and lush rainforests and coastal plains. A bucket list item for avid hikers, you'll thank us later.
Organ Pipes
Mount Wellington is an absolute must visit for first time visitors to Tassie with magnificent views of the city with an ever-changing vista ranging from gorgeous wildflowers in the Spring and Summer months, to snow-dusted peaks in Winter. This four hour return hike from Fern Tree will lead you up to a unique rock formation known as the Organ Pipes that's definitely worth the climb. You can then take a break at the enclosed visitor's center and celebrate your achievement protected from the elements.
Mount Anne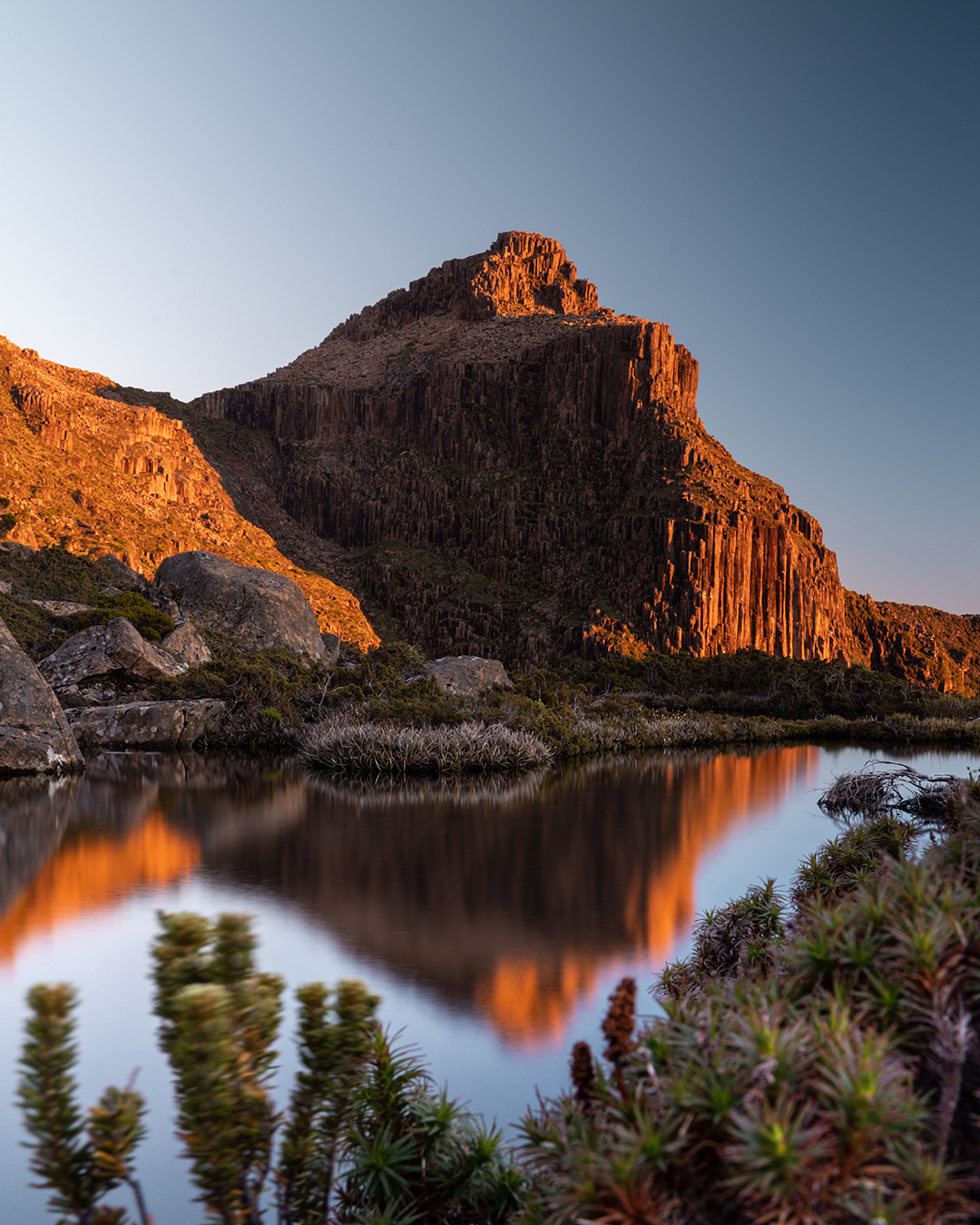 The 15km Mount Anne trek takes around 8 to 10 hours to complete meaning that you need to be an extremely organised hiking bunny to last the distance, but we can tell you that this adventure through Tassie's South West National Park (and World Heritage area) is an absolutely magical hike. There are steep and slightly challenging aspects of the 1289m high climb, but the stunning alpine flowers, pandani and other unusual flora definitely make it worth it.
Meander Falls
Although we're told we shouldn't go chasing waterfalls (thanks TLC), we have to disagree because Meander Falls is home to some of the most luscious and breathtaking wet forest and waterfalls in all of Tasmania. The falls plunge steeply into two separate tiers through a cleft in the Great Western Tiers with a three hour total return trip ensuring you get to experience all of the majesty on offer. With some rocky and muddy sections, this one is not recommended for kiddies, but for the big kids, it seems to us like the perfect adventure day out.
Truganini Track
Another very pleasant and easily accessible trail beginning in Hobart's suburb of Mount Nelson is Truganini Track —a comfortable walk with a one way trail of 2.1km through open forest, bushland and a stack of wildflowers that you'll love wandering through. While you're there, you can stop past the Truganini Memorial close to the summit that celebrates the first-ever celebration of the first Tasmanians and their descendants. You can even grab a coffee, lunch or dinner complete with a fabulous view over the Tassie Peninsula at the newly restored Signal Station.
Overland Track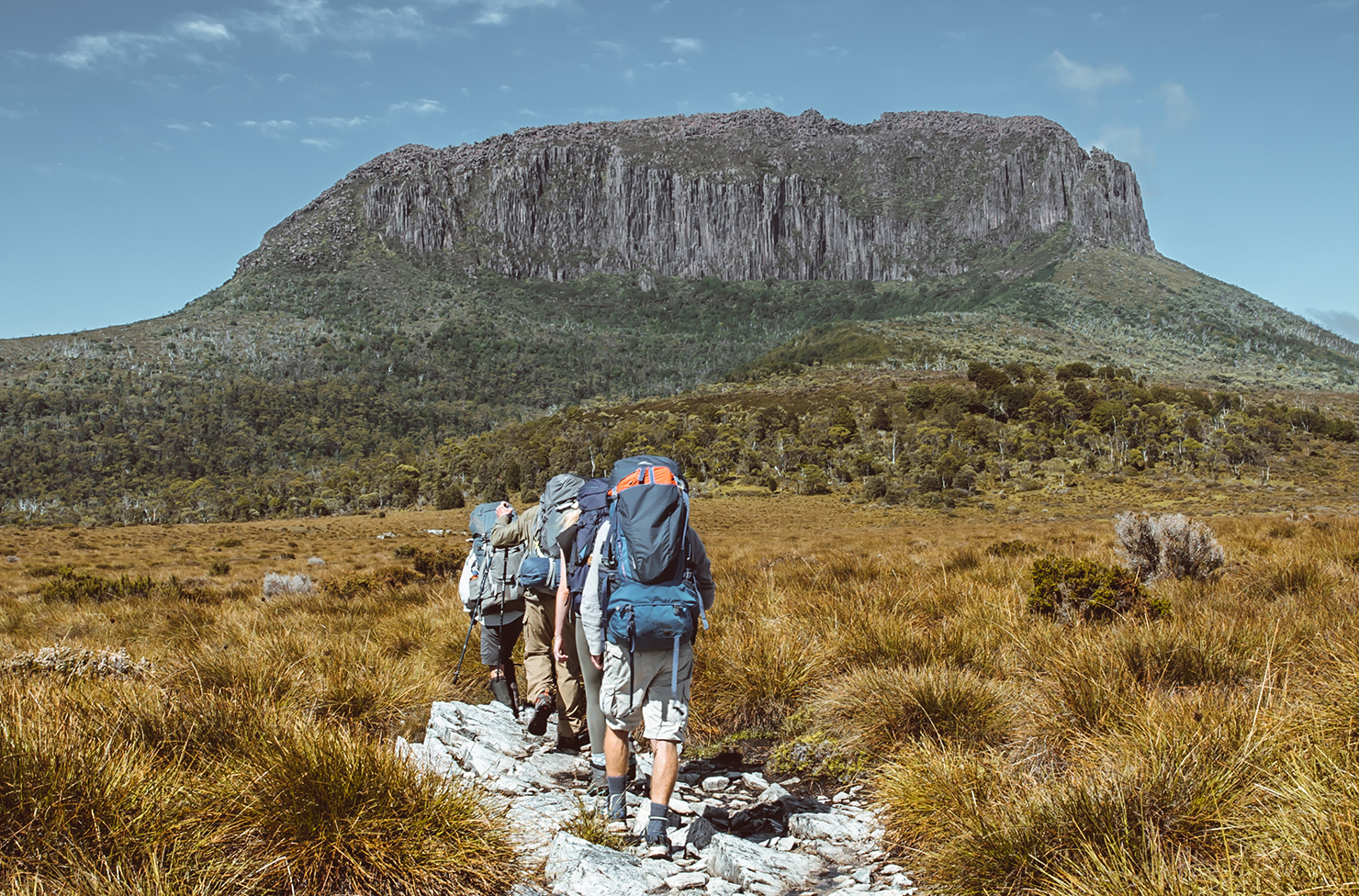 Cradle Mountain is synonymous with pristine wilderness, jaw dropping views and incredible wildlife such as the Tasmanian Devils, quolls, platypus, echidna, wombats and the highly inquisitive black currawong. For those highly experienced daredevil climbers, the Overland Track stretches over 80kms all the way from Cradle Mountain to Lake St Clair in a trek that usually spans across 5 to 6 days. Thanks to the constant maintenance and careful upkeep of the National Park, the paths are extremely clear and easy to navigate meaning you don't have to worry about getting too lost on your exciting journey.
Russell Falls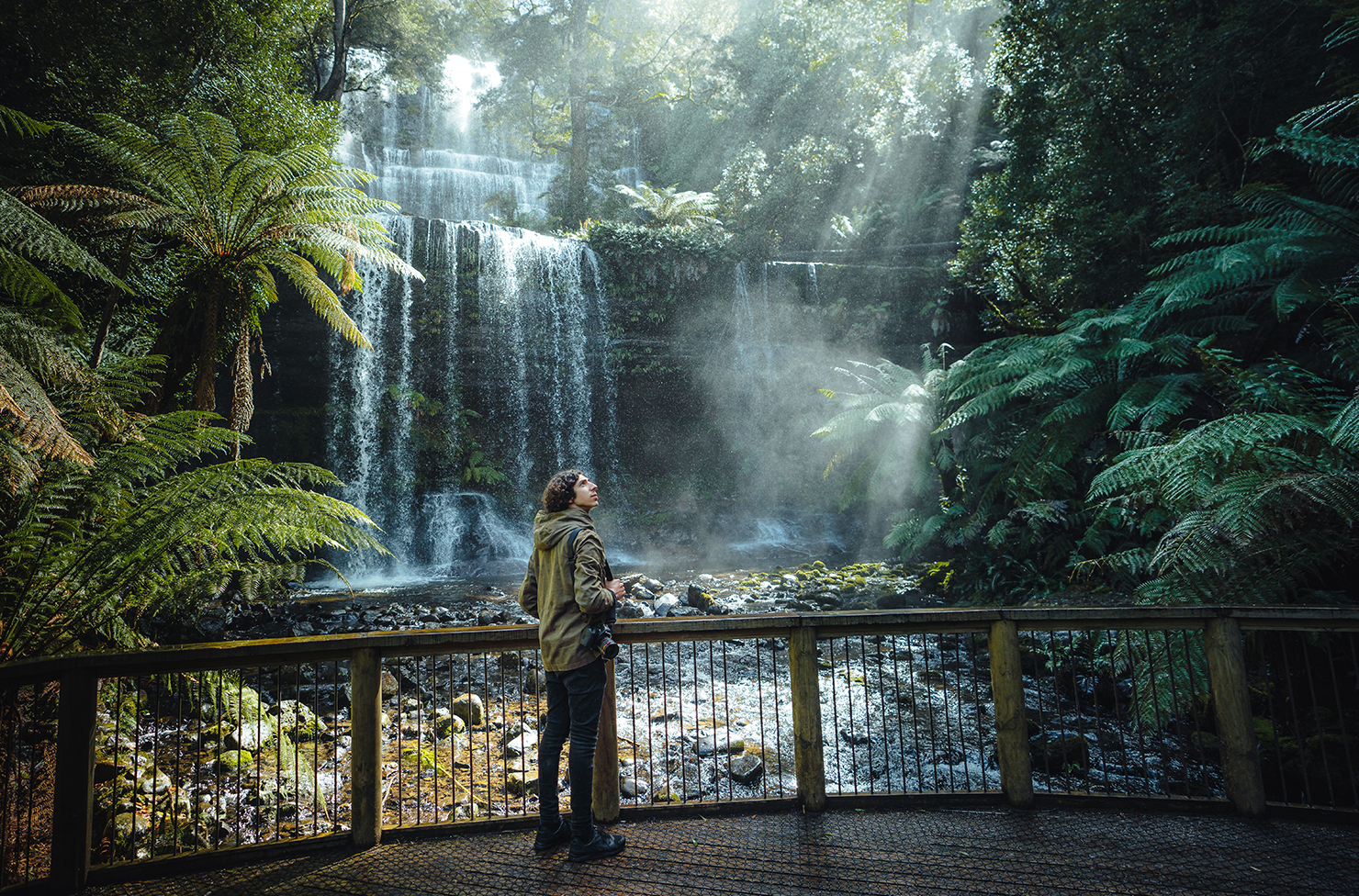 Boasting its place as Australia's second oldest national park, Mt. Field National Park is just a short hour drive from Hobart and is a super easy and enjoyable walking trail that offers wheelchair accessibility meaning that the whole family can enjoy a day out in the sunshine. This hike will take you to the glorious Russell Falls filled with towering swamp gums and plenty of lush fernery to make you feel like you've stepped straight into The Jungle Book or some other whimsical film setting.
Cape Hauy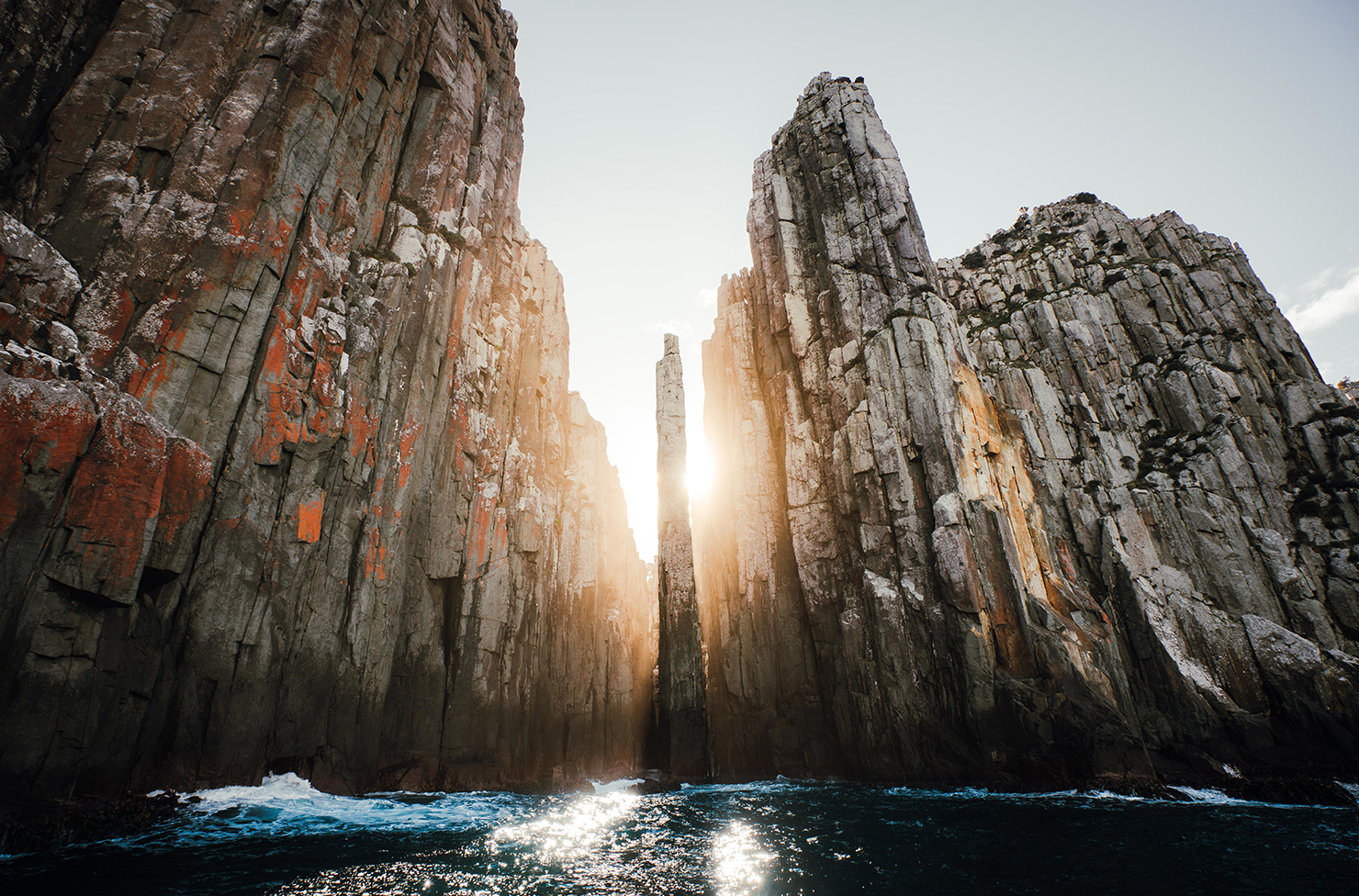 Located on the Tasman Peninsula in Hobart's South West, the Cape Hauy track passes through the Port Arthur penal settlement attracting tonnes of visitors every year. You can choose to take a leisurely stroll or you can follow the track straight up to the cliffs of the dolerite pillars and the famous challenging climbs of the Candlestick and Totem Pole if you're feeling like a big adventure.
Kicking it in tassi's capital for a bit? Check out the best restaurants in Hobart.
Image credit: Urban List, Tourism Tasmania/Geoff Murray, Sarajayne Lada, James Vodicka, allaboutadventure, Paul Fleming, Tayla Gentle,
Jason Charles Hill, Jason Charles Hill