If you've long been interested in building a vinyl collection but haven't been sure quite how and where to start, you've come to the right place. Obviously, if you're a hardcore audiophile, you're probably looking to invest a bit more into your listening experience. However, for those of us just starting in the world of vinyl, whether as a developing hobby or a desire to turn your love for music into a more tactile experience, knowing which record player or turntable to start with can be a research minefield.
Thankfully, we've done the legwork for you and pulled together a list of six record players and turntables that are ideal for starting any beginner's vinyl collection. Keep scrolling below to shop our list.
Sony LX-310 Turntable With Bluetooth Connectivity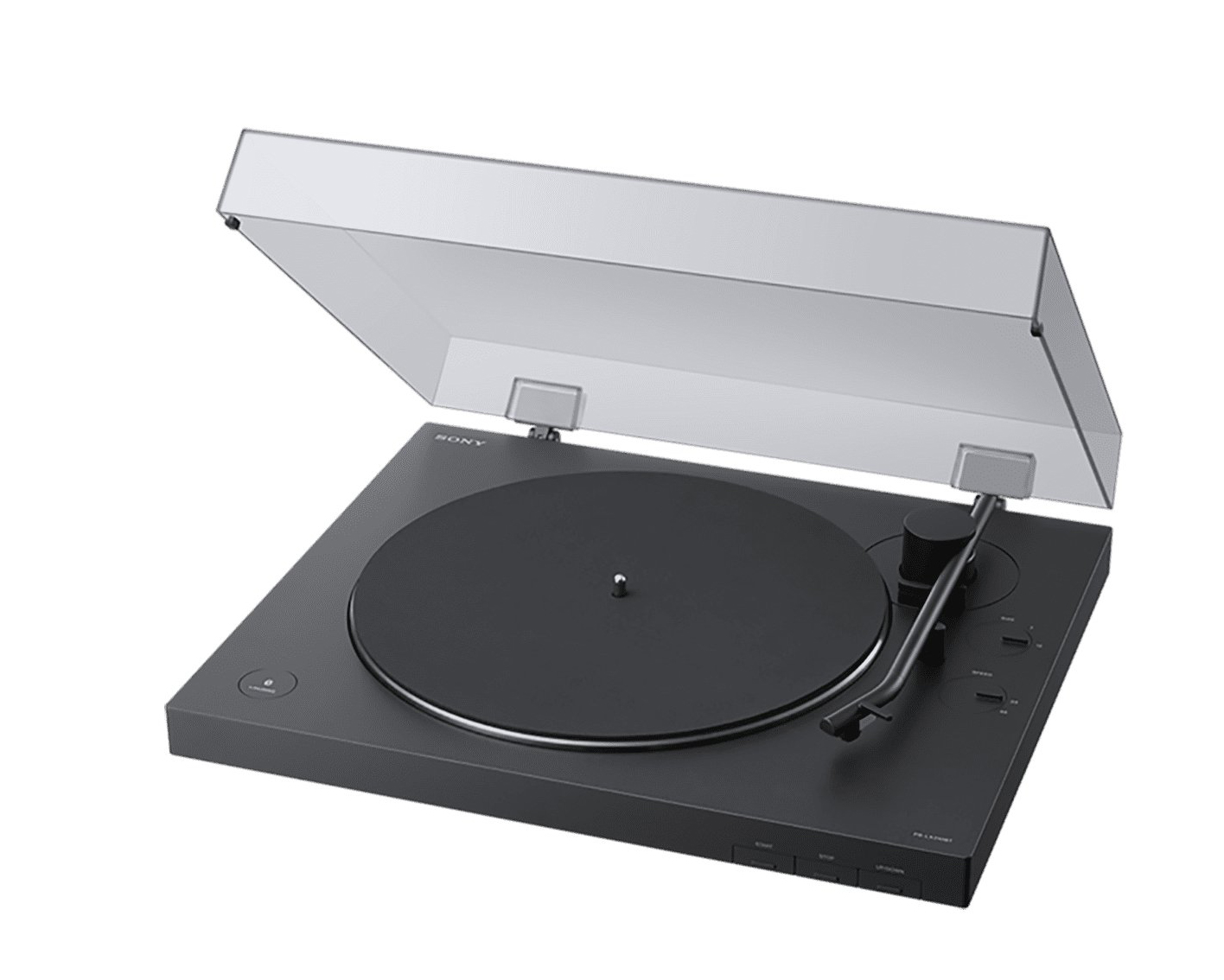 If you're looking for a listening solution that's almost as press and play as your current streaming experience, you can't go past the Sony LX-310 Turntable with Bluetooth connectivity. The minimalist and streamlined design of this turntable makes it both attractive to look at and easy to use. We are big fans of the in-built wireless connectivity that allows you to connect with your existing headphones or speakers (meaning one less thing to add to your shopping list), and for those of us entering into the world of vinyl for the first time, we appreciate that it doesn't require too much-advanced knowledge to get it up and playing seamlessly. Shop here.
Audio Technica Direct Drive Turntable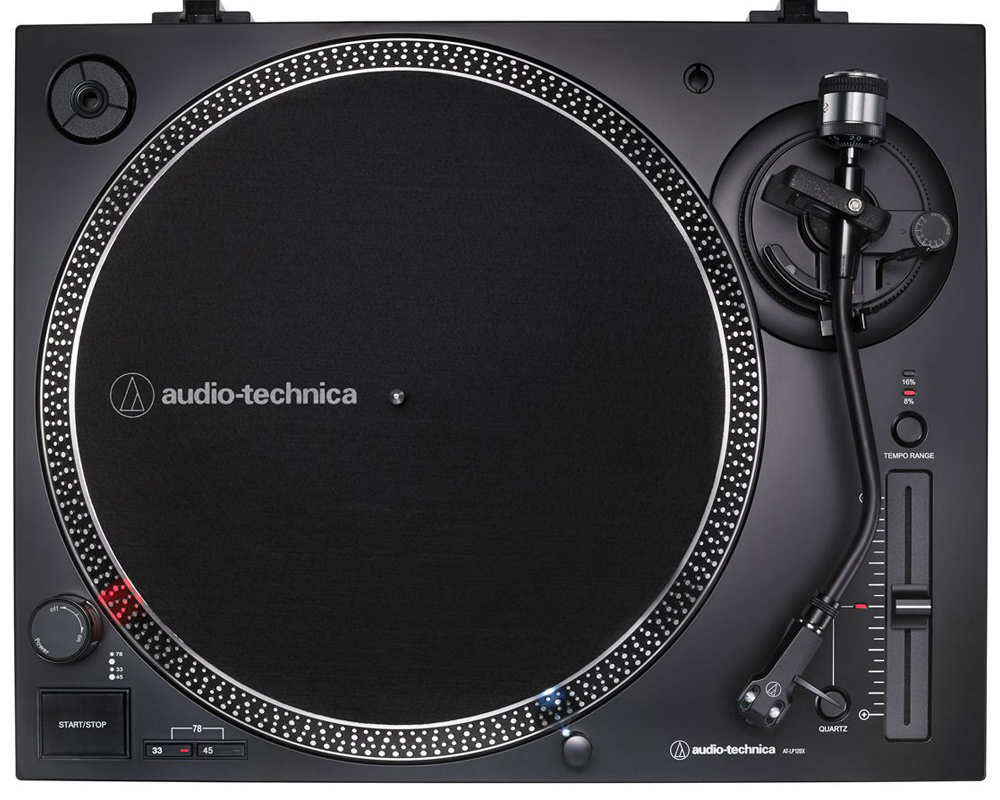 Taking its design inspiration from traditional DJ-style turntables, if aesthetics and high performance are a key driver behind your purchase you'll likely love this option. The recently updated turntable features a direct drive motor, along with adjustable dynamic anti-skate control and a selectable phono preamplifier. This does mean there's a bit more of a learning curve compared to some other plug-and-play models. This fully manual turntable is also equipped with a USB output that allows for direct connection to a computer, allowing you to convert vinyl to digital audio files - which is a pretty cool feature. Shop here.
Crosley Voyager Bluetooth Portable Turntable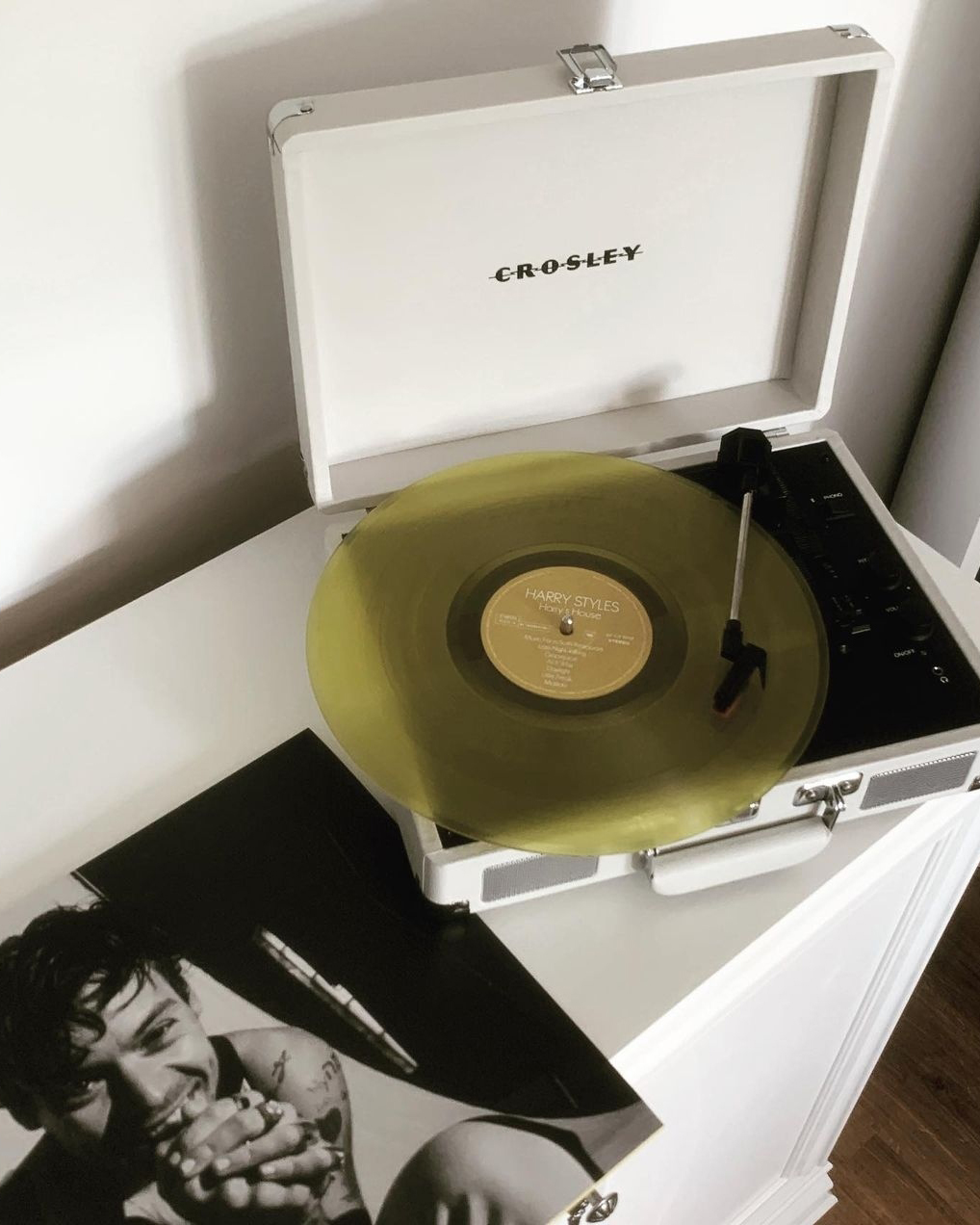 Crosely's entire mission is to make analogue music accessible to the masses and this is exactly what this portable turntable does. The small and compact design of this player, combined with its cool vintage aesthetic makes it the perfect option for small spaces or those looking to use their player while traveling or on the go. The in-built Bluetooth transmitter and RCA outputs make getting this player up and running super simple and it can easily be connected to your existing speaker setup for added propulsion. Shop here.
Audio Technica Bluetooth Connected Turntable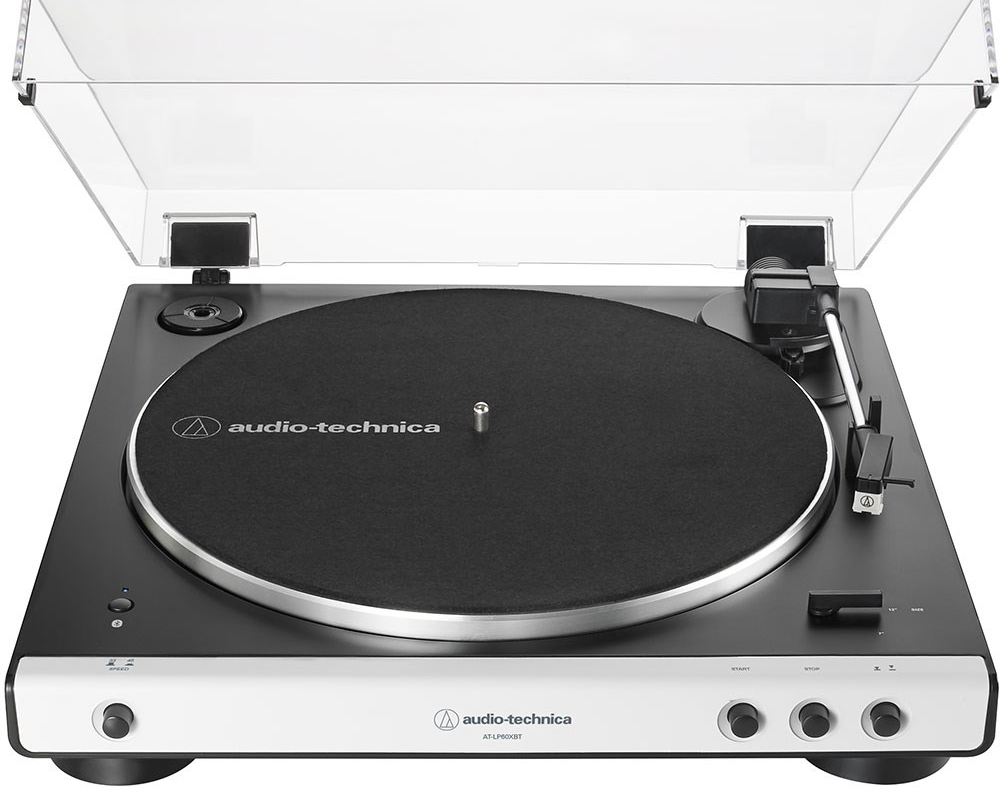 A solid best-seller for those starting out with vinyl, you can feel confident that Audio Technica Bluetooth Connected Turntable will do everything you need it to do and nothing you don't. While this turntable is on the more affordable end of the spectrum, thanks to Audio-Technica's excellent reputation, you don't need to worry about it damaging your records or not producing quality sound. As it's a fully automatic turntable, the learning curve for getting up and playing is minimal and the Bluetooth capability and built-in preamp allow you to connect to any Bluetooth speaker wirelessly for a seamless playing experience. Shop here.
Lenco LiTMUS LAB Turntable with Bluetooth
If you're looking for an all-in-one setup that includes speakers, then the Lenco LS-300 turntable might just tick all your boxes. This complete record player system comes with two wooden speakers, which can be set up alongside your turntable or placed separately from the player for a dynamic sound effect. The turntable also features Bluetooth to allow for streaming direct from your phone and can be switched from 33 to 45 RPM to play your previous LPs or single records. We also love that it is equipped with an auto-stop feature that prevents records from scratching, ensuring you can enjoy your precious records for longer. Shop here.
Crosley C62 Shelf System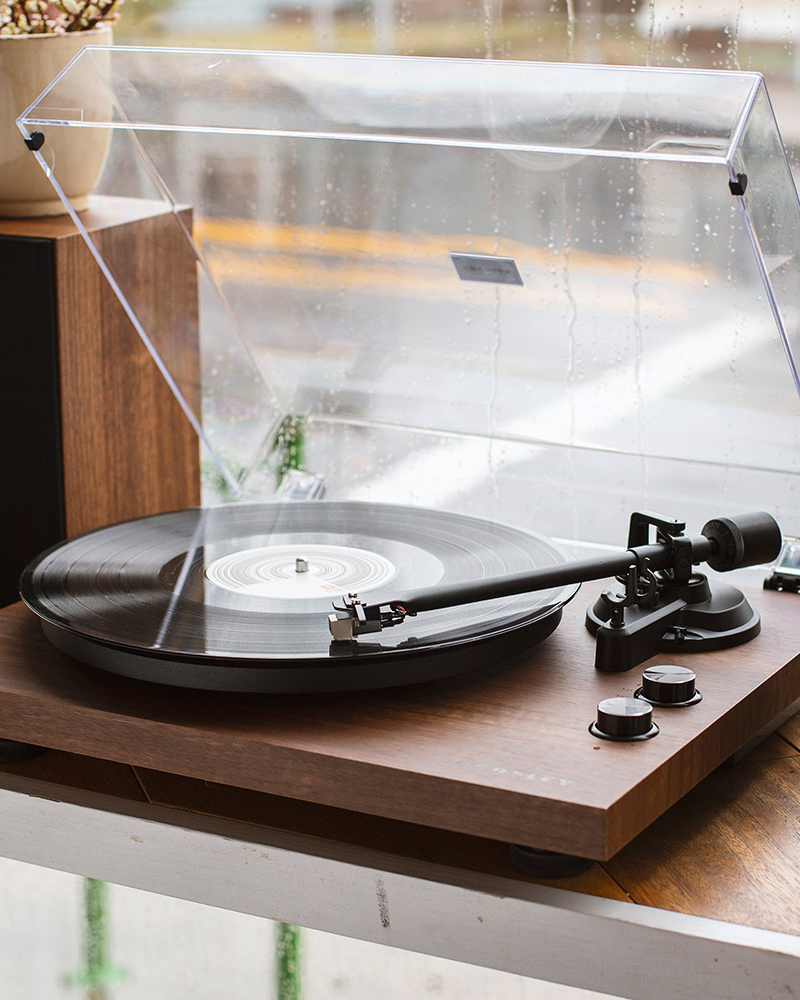 Designed for ultimate press and play enjoyment, the Crosley C62 Shelf System is a complete system designed to simplify the record-playing process without completely killing your budget in the process. While we love the 70s-inspired look of the faux walnut veneer, it's the specs of this player that shouldn't be overlooked. Featuring a fully manual two-speed turntable, the option for an upgradable cartridge, an in-built Bluetooth receiver, and fully equipped speakers, this is the perfect option for beginners who want to invest in a complete system that will grow with their collection over time. Shop here.
Upgrading your home? Here are the best robot vacuums to save your time (and sanity).
Image credit: Crosley Radio | Audiot Technic | Lenco | Sony
Editor's Note: Urban List editors independently select and write about stuff we love and think you'll like too. Urban List has affiliate partnerships, and if you purchase something through the links in this article, we will earn a commission from those partners. To find out more about who we work with and why read our editorial policy here.