Around this time last year, the words hard seltzer started getting thrown around. Some thought it'd be a passing fad—like that Houseparty app we all downloaded for about two minutes—while others knew it'd be trending harder than lockdowns in Victoria for many moons to come.
The summer of seltzer has arrived. Here are the best seltzers money can buy in Australia for 2021: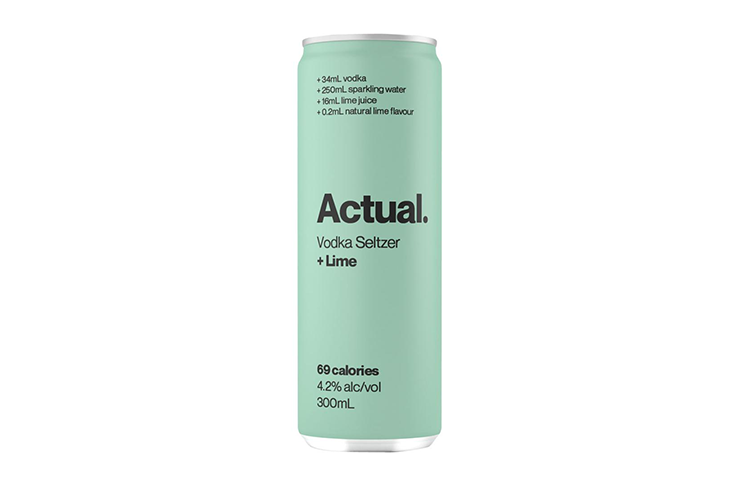 Actual.
Actual. keeps things straightforward. The no-frills sparkling water and vodka combo comes in at a very modest 69 calories per can and tastes exactly like a modern seltzer should. It's one of the best seltzers you can get in Australia, which is a big claim, but that's almost certainly the reason Carlton United Breweries are backing the stuff.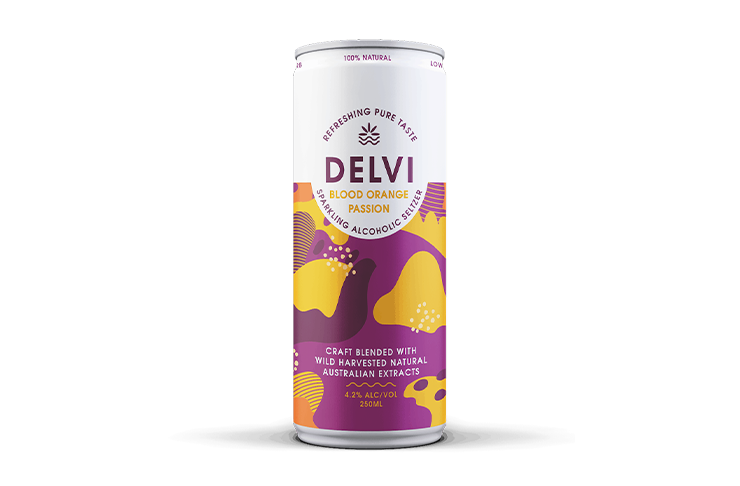 Delvi
If you're after a refreshing seltzer for second-summer 2021, Delvi is the one. The team here keep things all-natural and use cold-pressed Aussie fruit extracts which create one of the tastiest Australian seltzers available.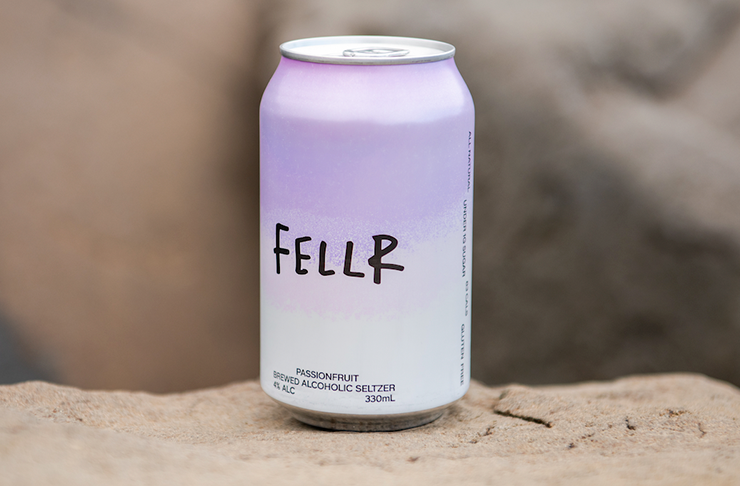 Fellr
Second summer 2021 is coming in hot, so you're going to want to keep cool with one of the best seltzers Australia has to offer. Fellr is another seltzer offering all-natural ingredients. Their brewed base also makes for one of the smoothest seltzers on the market.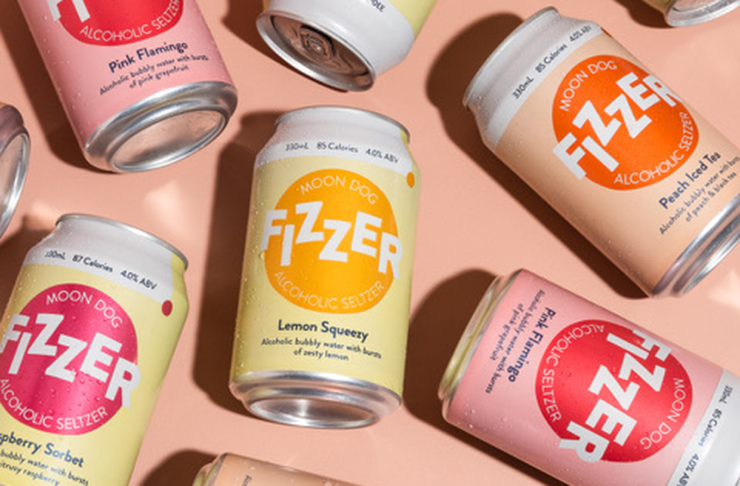 Fizzer
From beloved Melbourne brewery Moon Dog comes Fizzer, one of the most session-able seltzers available in Australia and also one of the first local seltzers to make a splash in the market. Moon Dog has had an absolute hoot concocting their flavours—you can't go wrong with any of them but you'd be doing yourself a disservice if you skipped out on the Piney Limey (which tastes like a Splice ice-cream) or the nostalgic strawbs and cream. A crowd favourite when they launched and in 2021, Fizzers are without a doubt some of the best seltzer available in Australia.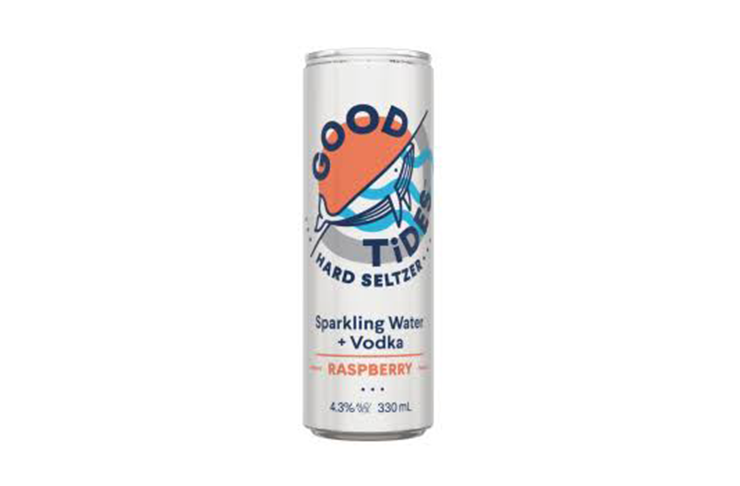 Good Tides
Good Tides is another Aussie drop worthy of a spot on any best seltzer list. It's made with Australian sparkling water and triple distilled Vodka O vodka. Good Tides also comes in damn low on the calorie count at just 85 per can.
Liberty Coast
So if this best seltzer list is anything to go by, it turns out Australians are pretty good at making the stuff. Australia's Liberty Coast seltzer takes a no-fuss approach, focussing on a fun, simple and adventurous drink, but what really sets this one apart is the lesser-explored raspberry flavour—a certified go-to for the warmer months.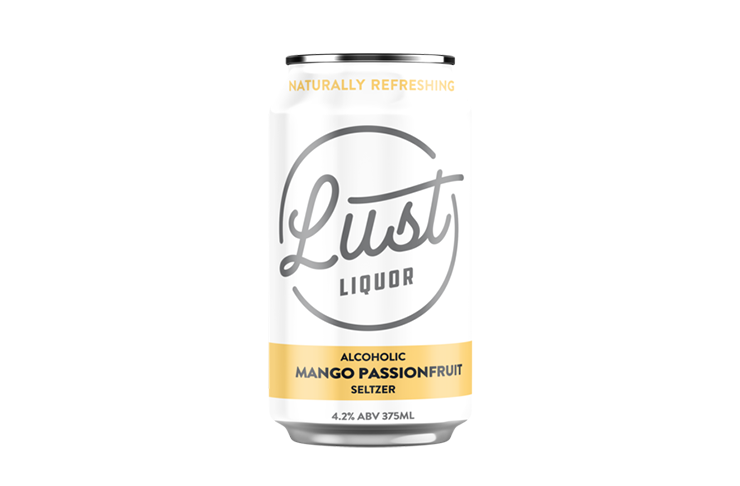 Lust Liquor
Coming out of Sydney's Northern Beaches is Lust Liquor, which make a damn crisp seltzer. Founded by best mates Marc and Nick back in 2018, Lust Liquor is now a country-wide hit with seltzer drinkers across Australia. Their OG vodka & lemon-lime may be one of the best in its class, too.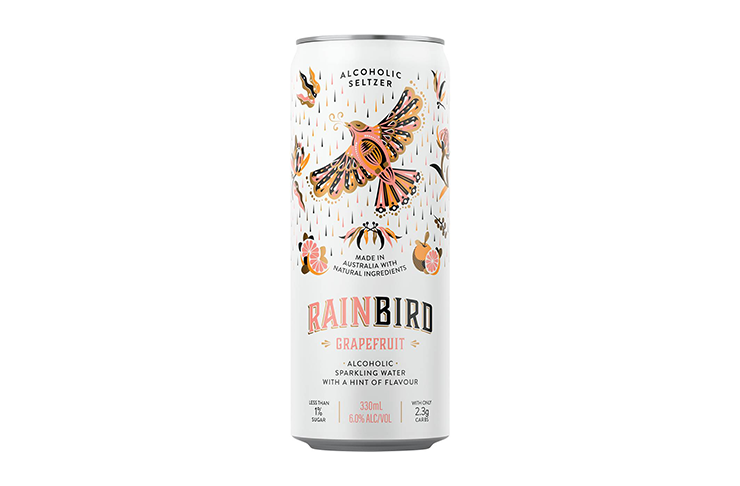 Rainbird
Most of the drops in this best seltzer list have at least several claims to fame, but one that sets Australian seltzer brand Rainbird from the rest is the fact each can has less than 1% sugar, the stuff is also super low calorie making it a perfect summer sessioner.

'Ray
Named after the drink's hometown of Footscray in Victoria, 'Ray was one of the first to the seltzer game in Australia, and in 2021 they're still some of the best. It's naturally brewed and comes in at a pleasant 88 calories per can; the cans are also very pretty—what's not to love?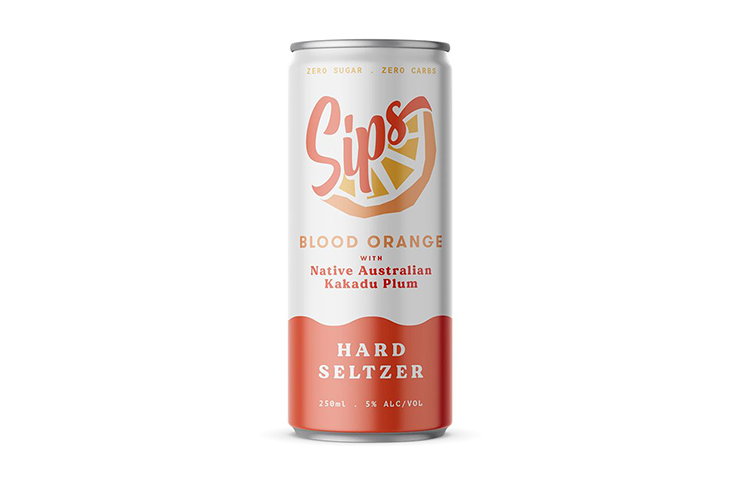 Sips
Zero sugar. Zero carbs. 66 calories per can. Gluten free. All natural. If you're looking for the superstars of seltzer in Australia, Sips is it. Adding to this seltzer's CV is the fact it's brewed in Victoria using only natural flavours and locally distilled vodka.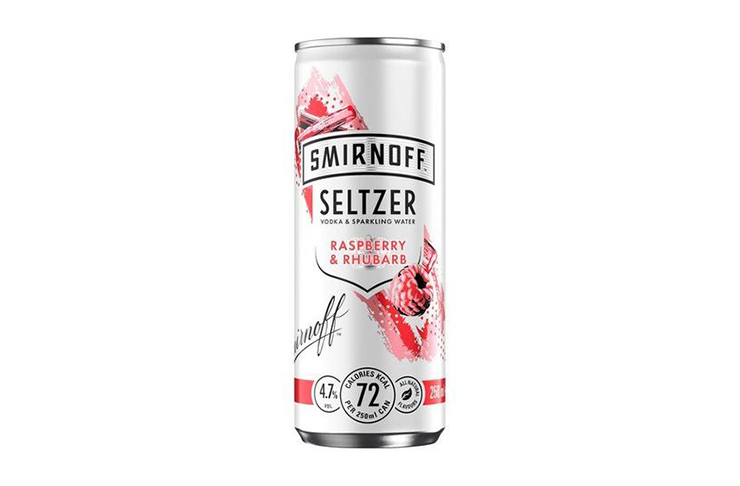 Smirnoff
Considering vodka is a key component of seltzer is vodka, it'd truly be rude not to include Smirnoff, the vodka OG's iteration of the stuff. Smirnoff Seltzer comes correct with absolutely no sugar and only 68 calories per can. You can't go wrong with the entirety of their offering, but their passionfruit seltzer truly slaps as a summer drink.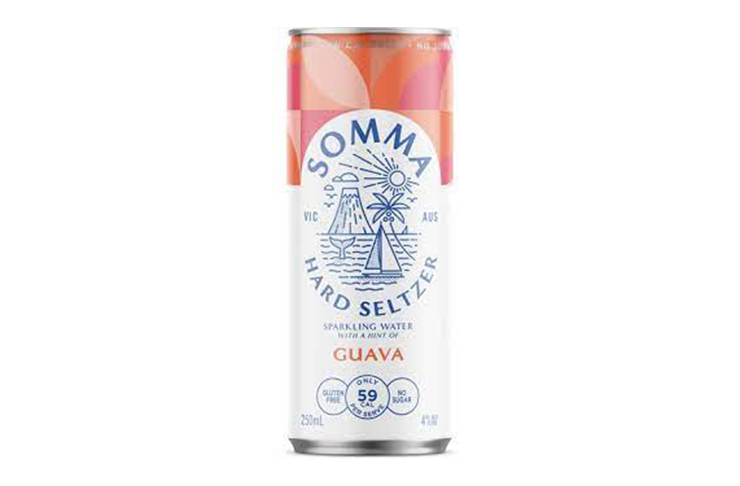 Somma
In terms of seltzer selling points, Somma can't really be beaten after sourcing their water from an extinct volcano down in Victoria. With that being said, there's far more to this summer drop than its volcanic origins—the calories are low but that doesn't mean flavour's been compromised. Take a tipple of their Pineapple and Guava and you won't be disappointed.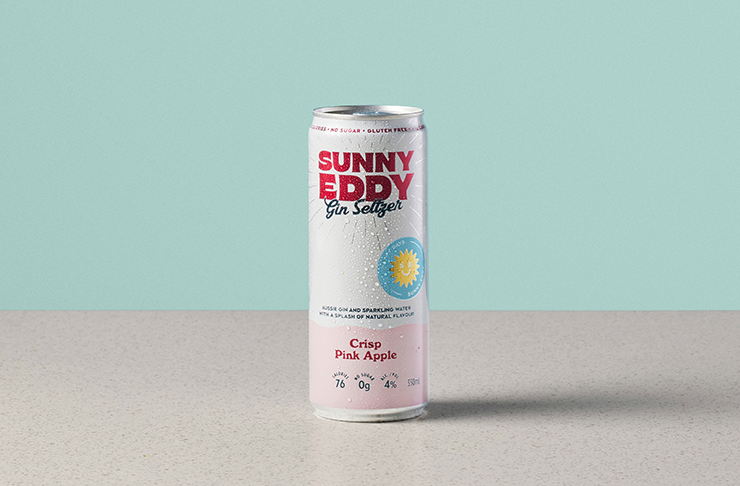 Sunny Eddy
Sunny Eddy does seltzer a little differently to most and instead uses gin for the boozy base. The calories come in at just 77, which is unheard of compared to your standard g&t, and that number also gives vodka-based seltzers available in Australia a run for their money. The flavours also break the mold with a pink apple, blood orange and grapefruit, and lime + cucumber—all of which are primed for second summer 2021.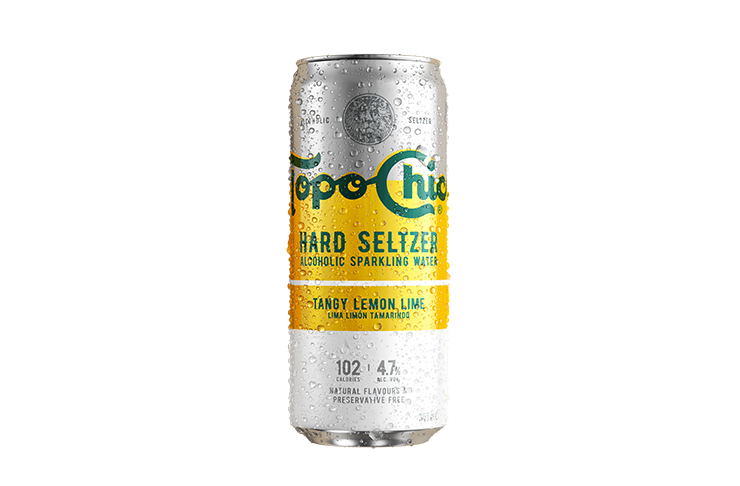 Topo Chico
The Coca-Cola-backed Topo Chico has behemoth of the industry backing them for a reason—it's really, really bloody good. For starters, it's one of the fullest flavoured seltzers on the market in Australia, but the inspiration for the stuff's heritage runs deep all the way back to Monterey, Mexico. Don't miss the tangy lemon-lime number which is sure to be a summer hit.
Two Birds
Female-run brewery out of Victoria have slayed the beer game, and now they're doing the same with seltzer, too. We could go on about how the low calories are great, and the added bonus of no added sugar is cool, too; but all you really need to know is this stuff tastes incredible—go and grab yourself a four pack of the Watermelon Chirpy Soda stat.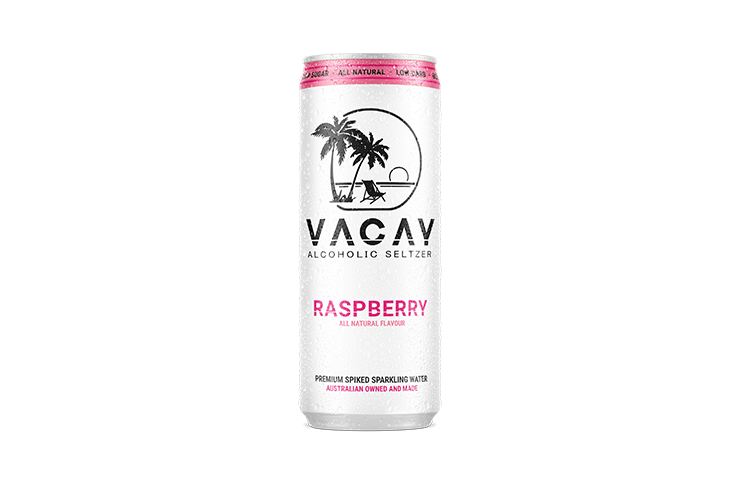 Vacay
Aside from this Australian seltzer having one of the fruitiest, summer-ready raspberry offering available in 2021, it also holds the accolade for one of the lowest-calorie amounts per can, coming in at just 60. If raspberry's not your jam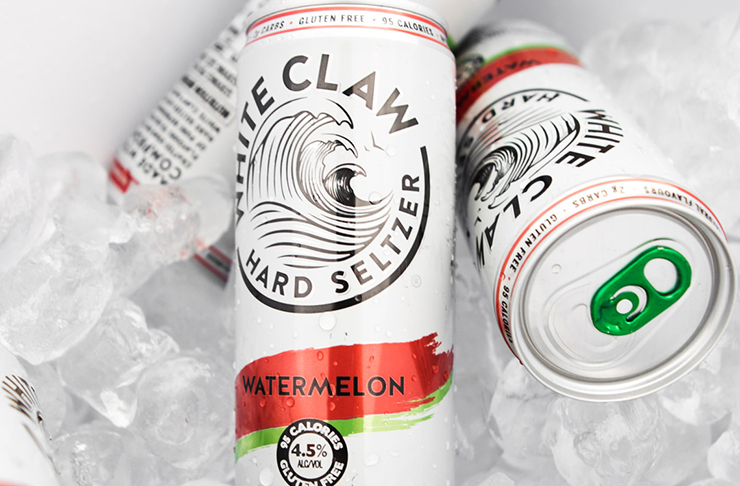 White Claw
In a classic case of last-but-certainly-not-least, the mac-daddy of seltzer truly needs no introduction. Since its inception over in The States back in 2016, this seltzer has been longed for in Australia. Come 2021 and it's very much available around these parts, to the point where it's the number #1 seltzer down under. With that in mind, you'd be right in thinking the entire range is delicious—if you're a first-timer, get started with the Watermelon and work your way through from there.
Laying off the booze this year? Check out the best low and no alcohol beers here.
Editor's note: Urban List editors independently select and write about stuff we love and think you'll like too. Urban List has affiliate partnerships, so we get revenue from your purchase.
Image Credit: White Claw