The world of sex toys is a big one, to say the least, and much like your skincare routine, it's essential you invest in the best of the best. And to help you get on your way to premium bedroom bliss, we'd like to draw your attention to some snazzy bits and bobs guaranteed to jazz up—well, you know, your own bits and bobs.
To help, we've rounded up the best damn sex toys for vulva-owners out there, from the speediest rabbit vibrators to more discreet toys you can whip out at (almost) any time of the day.
Read on for the best sex toys for women.
The Best New Sex Toys For Women
Lelo Soraya Wave

Rabbit massages are always a good idea, as are full-body 'gasms, which is why we're going to need you to pay attention to the Lelo Soraya Wave. Sporting powerful vibrations and and ergonomic design that makes it feel like actual fingers are pulsating on your good bits, we mean, what's not to love? Buy it here.
Silver Delights Collection

Okay, this is a whole situation you need in the bedroom like, yesterday. In this neat little kit, you'll get to land your pretty little mitts on the Womanizer Premium and the Tango by We-Vibe. When people say 'double the trouble', this is exactly what they mean. Buy it here.
Womanizer Duo

Womanizer is famous for its revolutionary Pleasure Air™ Technology so if you want the best of the best, forking out the big dollars is definitely worth it. Pleasure Air™ Technology stimulates your clitoris using gentle waves of air pressure without any actual contact (like magic, basically). Buy it here.
Elvie Trainer

If you've never thought about having an award-winning kegel trainer for your pelvic floor in your sex toy repertoire, big mistake. This glorious piece of wonder is pretty much a non-negotiable on so many levels. Using this bad boy a couple of times a week will strengthen the layer of muscles that supports bladder control, postnatal recovery and of course, your intimate times. Buy it here.
Le Wand Feel My Power Kelly Malka Edition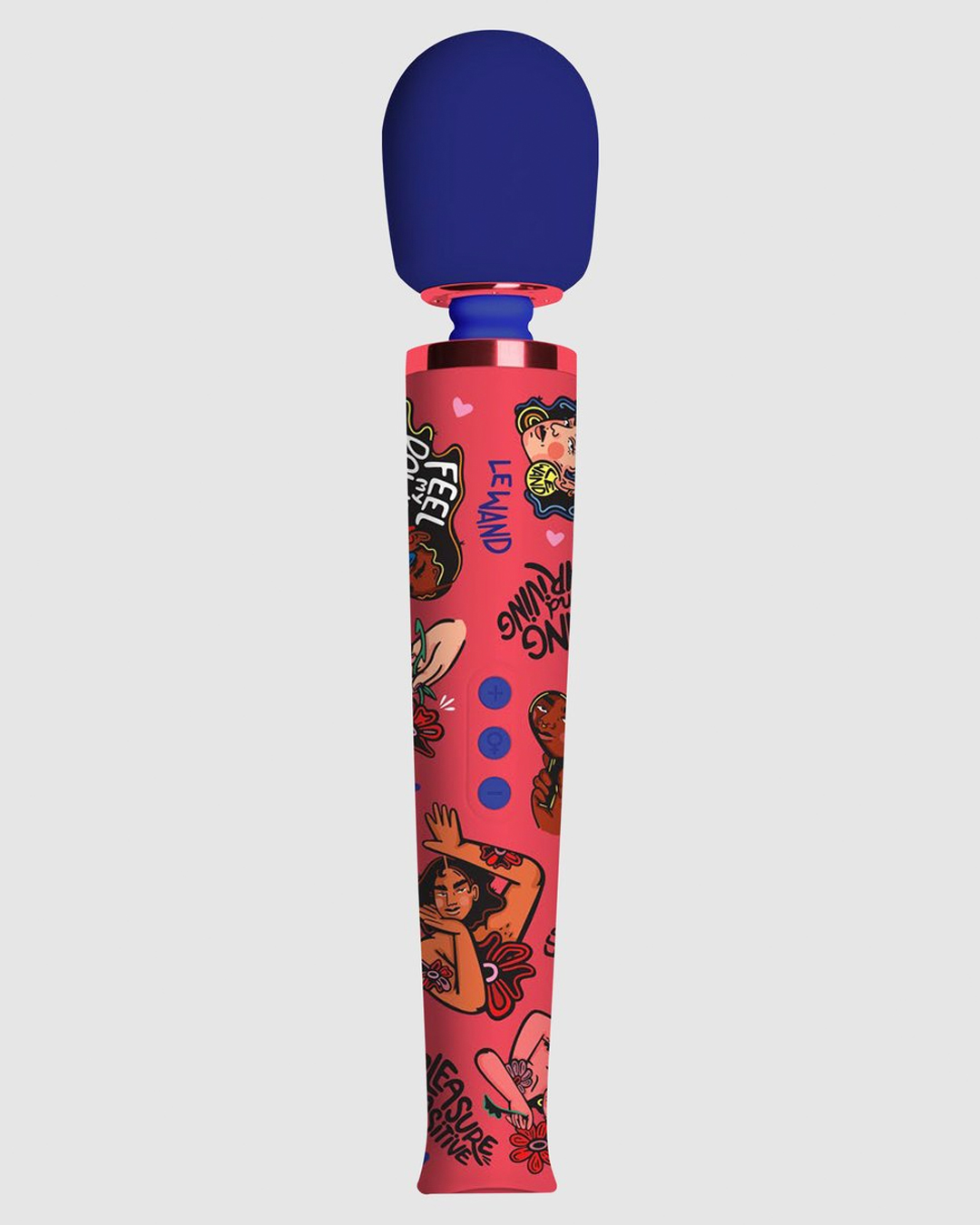 First of all, it's pretty—so why wouldn't you buy the Le Wand Feel My Power Kelly Malka Edition? This classic has 10 distinctive, rumbly vibration speeds, 20 different patterns, a body-safe silicone head, a flexible neck, a convenient travel case and, like we need to tell you, an impeccable design—because why shouldn't your sex toys look like a work of art? Buy it here.
Le Wand Chrome Deux

No, it's not Apple's next generation iPod nano (but how cool would that be?). Everyone needs the token mini vibe for spontaneous fun times so look no further than the Le Wand Chrome Deux. After you've fawned over how damn pretty it is, lap up the fact that this pleasure stick features a twin motor design (hence the bunny-eared look). It's shape also makes it completely convenient and compact for travel. Buy it here.
Lovehoney Jewelled Iridescent Metal Medium Butt Plug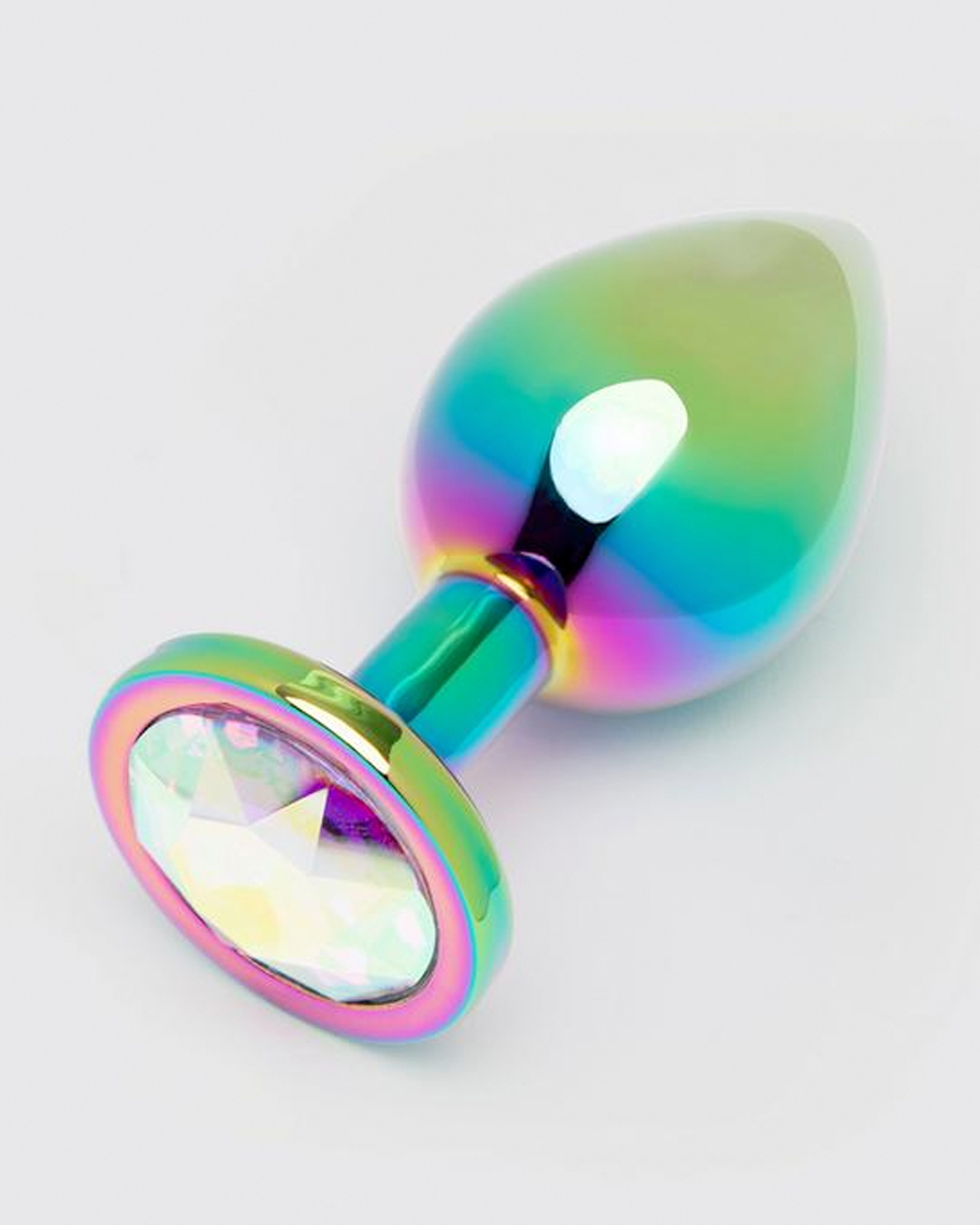 We mean, it's just so dang pretty. If bum fun is on your radar this year, there's really no other way to head through the back door than with a chromatic and diamond-studded butt plug, it's just superior, you know?
Lovense Hyphy App-Controlled Dual-End High-Frequency Clitoral Vibrator
If you're a tech-wiz at heart and have your home fully decked out with the latest smart gear, you may as well extend that passion to the bedroom, right? The Lovense Hyphy App-Controlled Dual-End High-Frequency Clitoral Vibrator (try say that 10 times really fast) is a big game-changer, so where do we begin? First up, this wand of wonder is usable on both ends— the leaner side offers up concentrated clit action (which keeps interchangeable attachments to replicate cupping, the tongue or fingers) and the fuller side can be used for deep internal delights. This one is also compatible with the Lovense Remote App which syncs to your favourite tunes too.
Lovehoney Ignite 20 Function Textured Finger Vibrator
Price: $49.95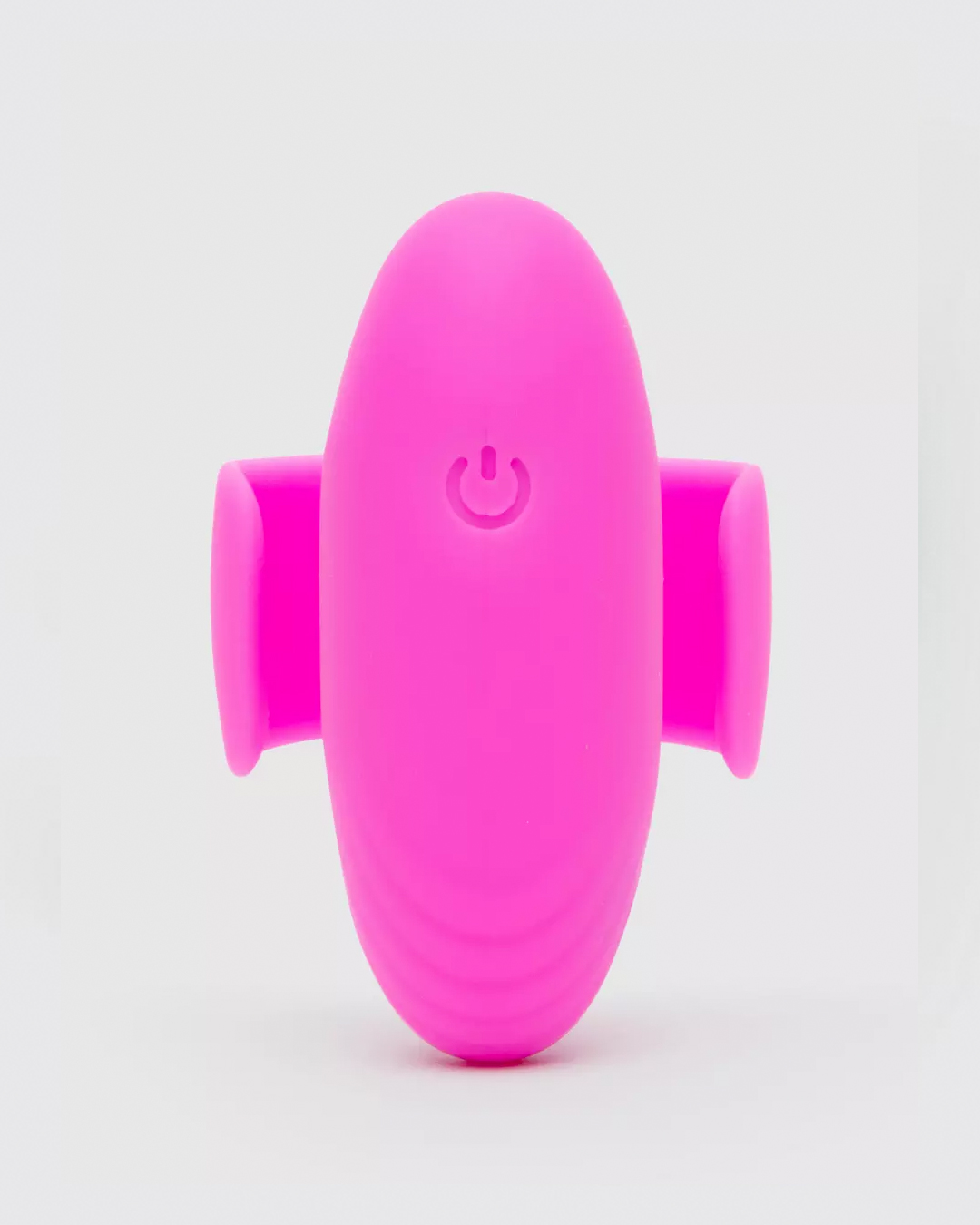 You just can't go wrong with a wearable silicone finger vibrator, ever. The Lovehoney Ignite 20 Function Textured Finger Vibrator is all sorts of fun and all sorts of convenient with a travel lock and included storage bag for any steamy weekends away. It's fully waterproof and is USB rechargeable so you can pretty much enjoy it anywhere.
The Best Accessible Sex Toys
Elixir Play

On a mission to normalise and support vulva-owners enjoy their sex life, Elixir Play is built on the foundation that sex should be pleasurable, enjoyable and consensual for all. You'll find three differently shaped vibrators, all made from a special silicon with minimal plastic parts, allowing them to bend and flex to the different bodies. To make things even better Elixir Play donates a portion of all profits to charities that work to stop sex trafficking.
Moxie
We totally vibe a step towards the future and that's exactly what little Moxie is. This super quiet and discreet vibrator (which yes, looks exactly like the remote for your garage door) can be connected to We-Vibe's We-Connect App which means you and your partner can play sex god wherever you are. It's also waterproof which, you know, speaks for itself on many levels. The design of this vibrator is no coincidence either and it holds god-tier bedroom status for anyone with arthritis, cerebral palsy, endometriosis, wheelchair users and vaginismus.
Ruby Glow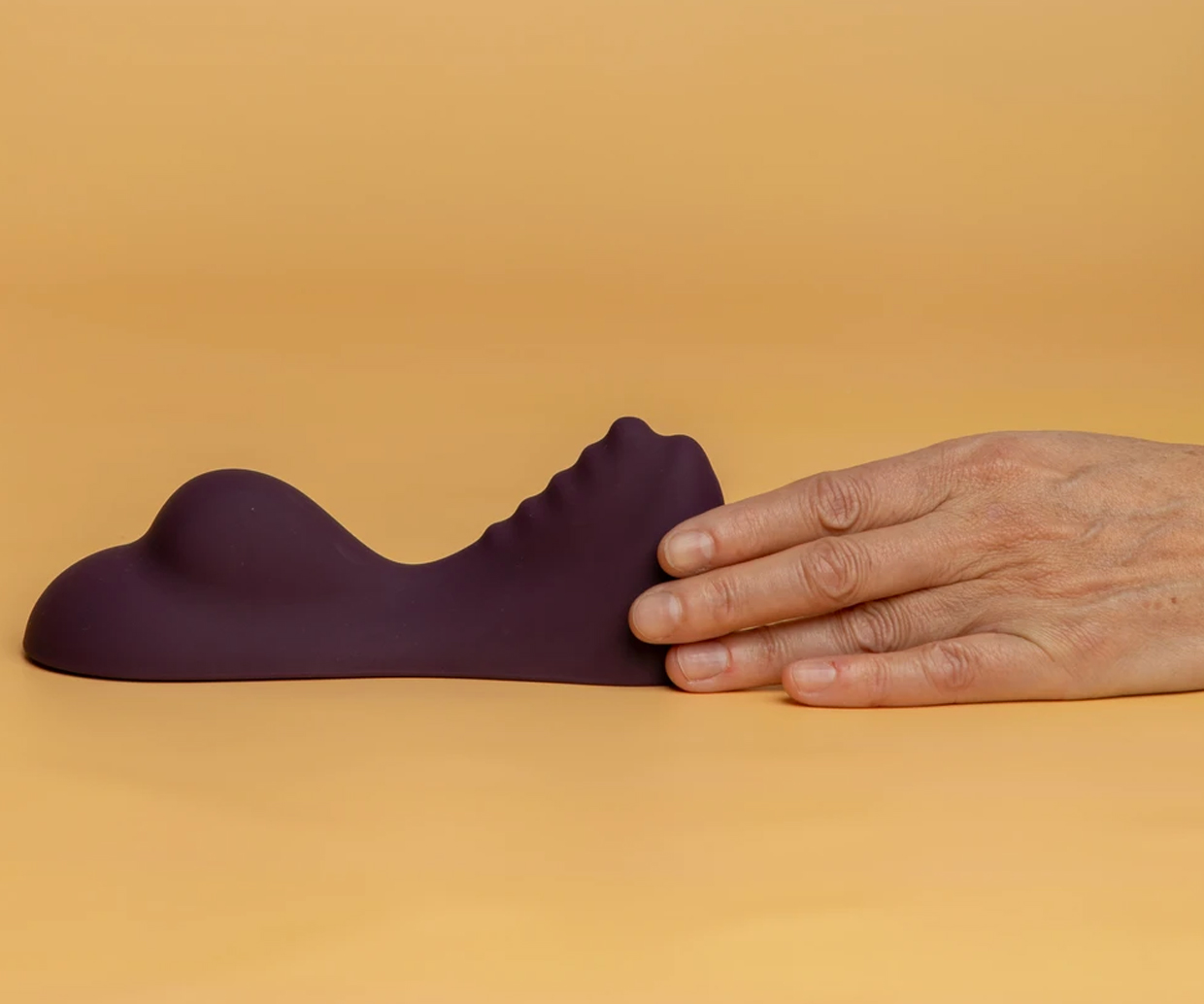 It's the ultimate get your rocks off with your socks off saddle-like vibrator, contoured to your body's shape for the best kind of contact and intense stimulation (especially if you have reduced sensitivity). The hands-free design of the Ruby Glow is also perfect for anyone with mobility issues or limited hand function and its easy 'sit-on' design means you'll get to indulge in non-penetrative massage which is a huge win if you have endometriosis or vaginismus.
The Best Clitoral Stimulation Sex Toys
Satisfyer Pro 2 Next Generation
If simplicity is key and an ode to the shiz that's been shaking up the sex toy world for a while now, you can't go past the Satisfyer Pro 2 Next Generation. It's been labelled the "best sex toy ever" for a reason and is completely waterproof for any shower or bath play you've been fantasising about.
Share Satisfaction Kama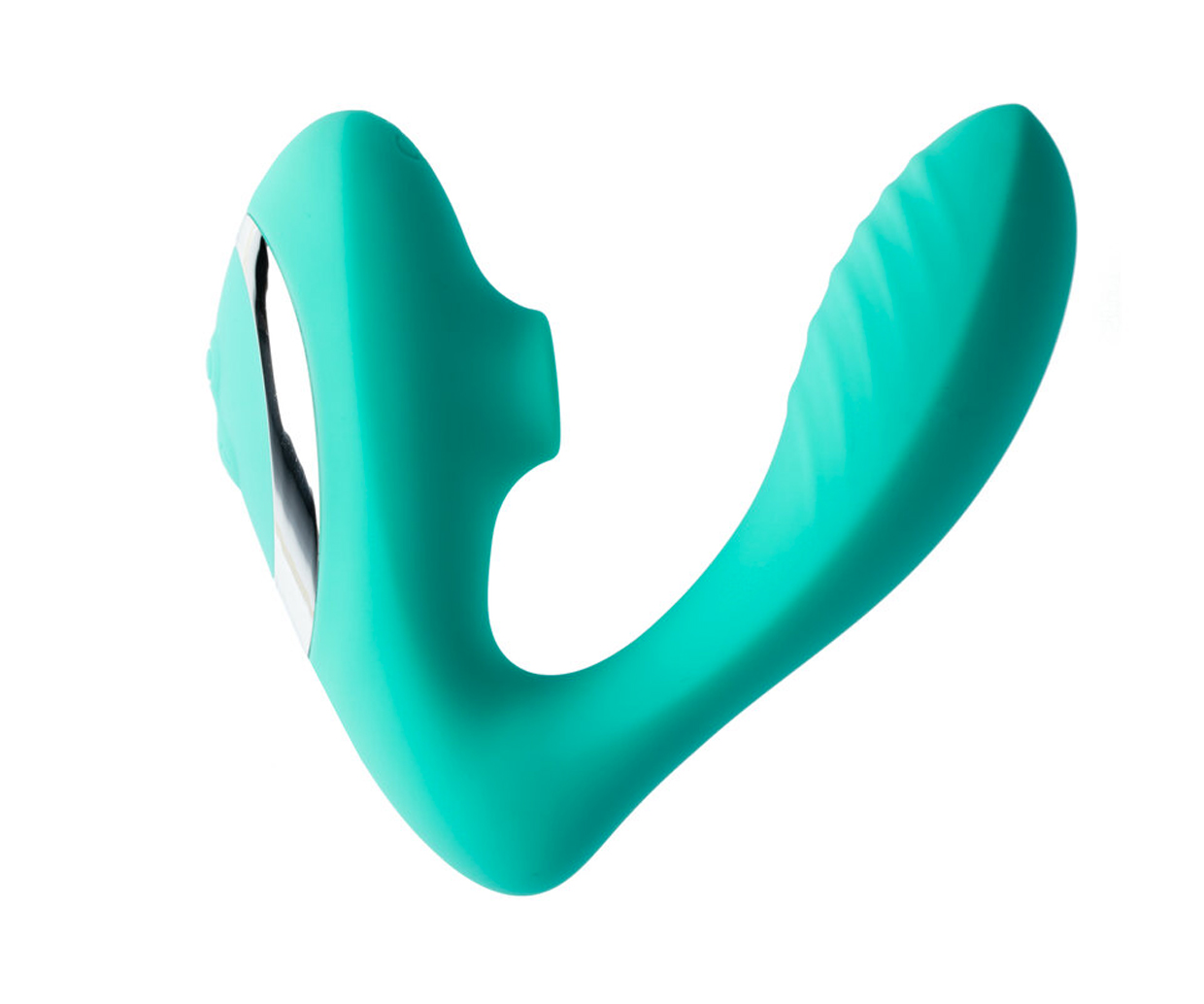 For any vagina-havers, clitoral stimulation and internal vibes is the recipe for a good time so look no further than the Share Satisfaction Kama. The textured g-spot tip is a no-brainer for increased sensation as well.
The Best Wand Vibrators
Bodywand Mini Glow In Dark
If you're after a novelty nut this glow in the dark goodness is for you. The mini bodywand's glow-in-the-dark factor is just the start with an ultra-flexible neck (fit for any bedroom manoeuvres) and multi-speed vibrations too. Not to mention this one also spots mini rhinestones for extra glam.
Kink Rechargeable Power Wand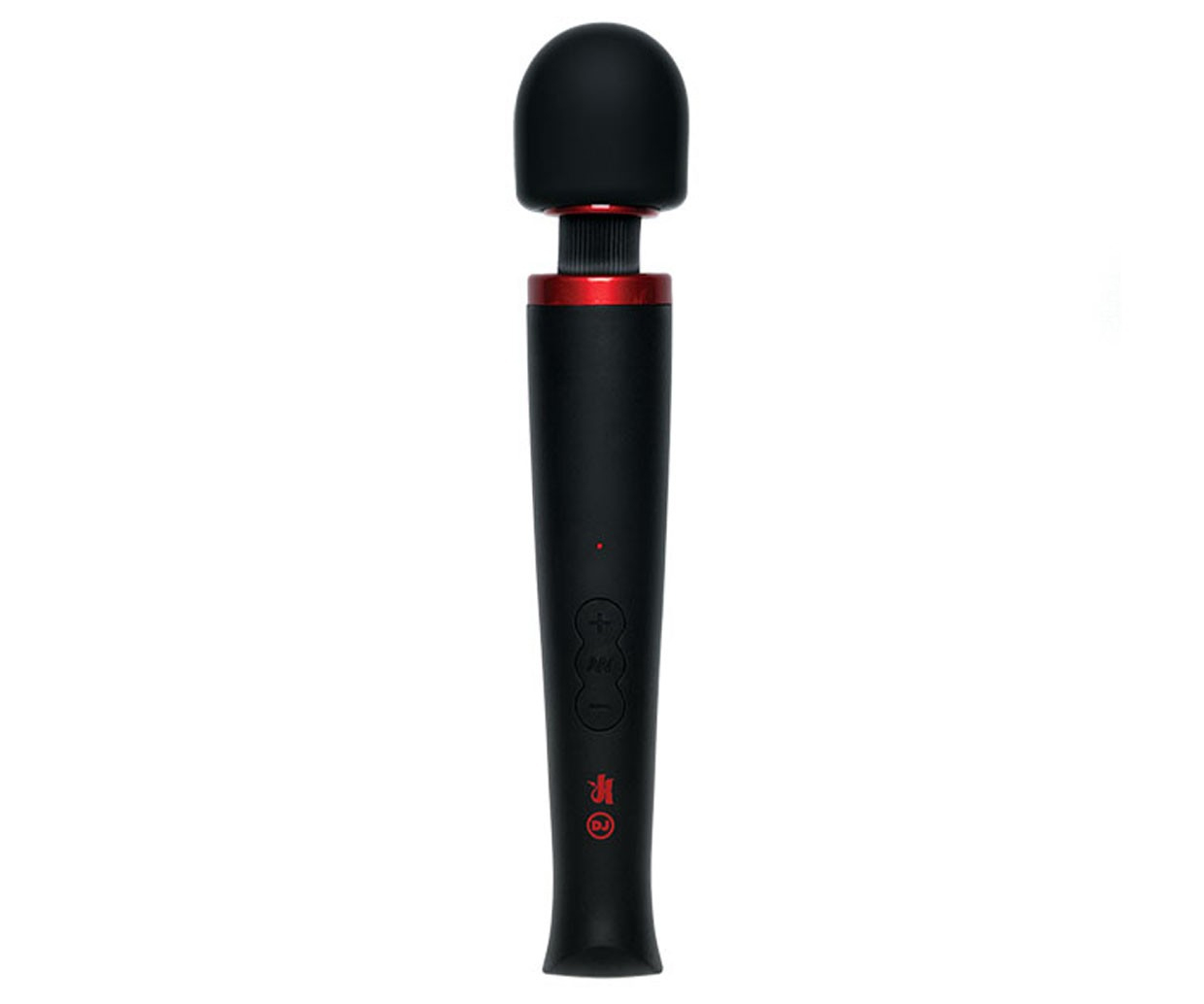 She puts the Volvo in vulva and if that tells you anything it should be that the Kink Rechargeable Power Wand is built on reliability, quality, and high-tech features. This cordless pleasure stick is ripped with eight different speeds and eight vibration patterns for a whopping 64 unique sensations to use on your bits.
The Best Bullet Vibrators
Clitoral Kiss Vibrating Lipstick
Sleek and discreet enough to keep in your bag, wallet or pocket, the Clitoral Kiss Vibrating Lipstick is for the vulva owners out there who like a bit of spontaneity.
Vush Rose 2 Bullet Vibrator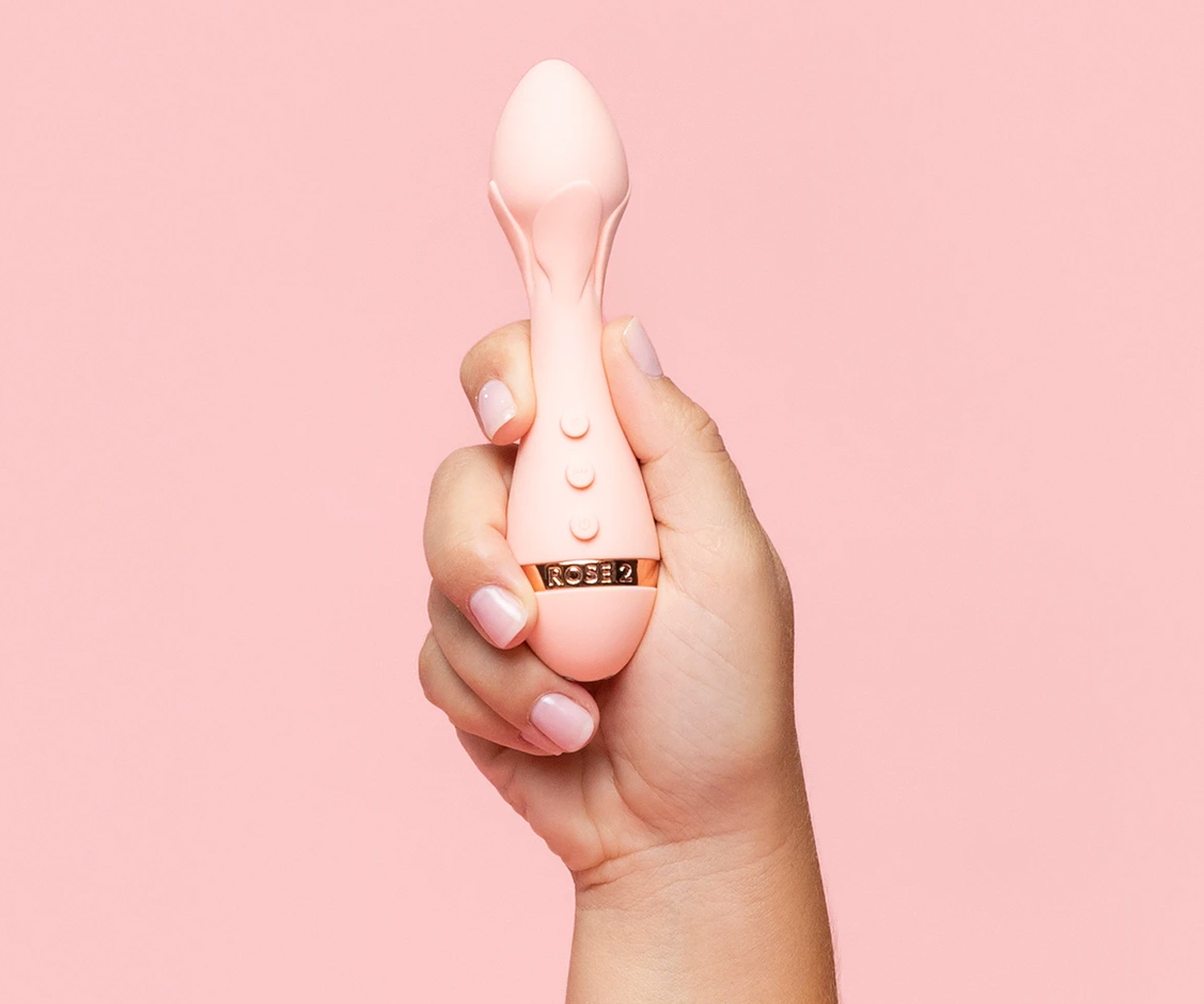 This baby Casanova is the main character to any pleasure journey and, if you ask us, a non-negotiable in your bedside table drawer. What she lacks in size, she makes up with sheer power and yep, those 'petal' grooves on the tip make for a buzzing sensation like no other.
The Best Rabbit Vibrators
Share Satisfaction Adia Luxury Gemmed Rabbit Vibrator
And here are, the mighty rabbit vibrators. If you're going for the real MVP of sex toys, the Share Satisfaction Adia Luxury Gemmed Rabbit Vibrator is the Posh Spice to your Spice Girls. Bearing gold accents, crystal jewels and the softest silicone, honestly, we dare you to say no.
The Best G-Spot Sex Toys
Cosmo Bendable Love
We dare you to not fall in love with this phallic and fun, flexible shaft of the best g-spot-inducer of nuts known to the human race. The bulbous tip slips inside and stays exactly where it's placed, while the outer shaft bends into a custom position to create intense erotic external vibrations which means this toy has all your main bases covered.
Vush Abbie Chatfield G-Spot Vibrator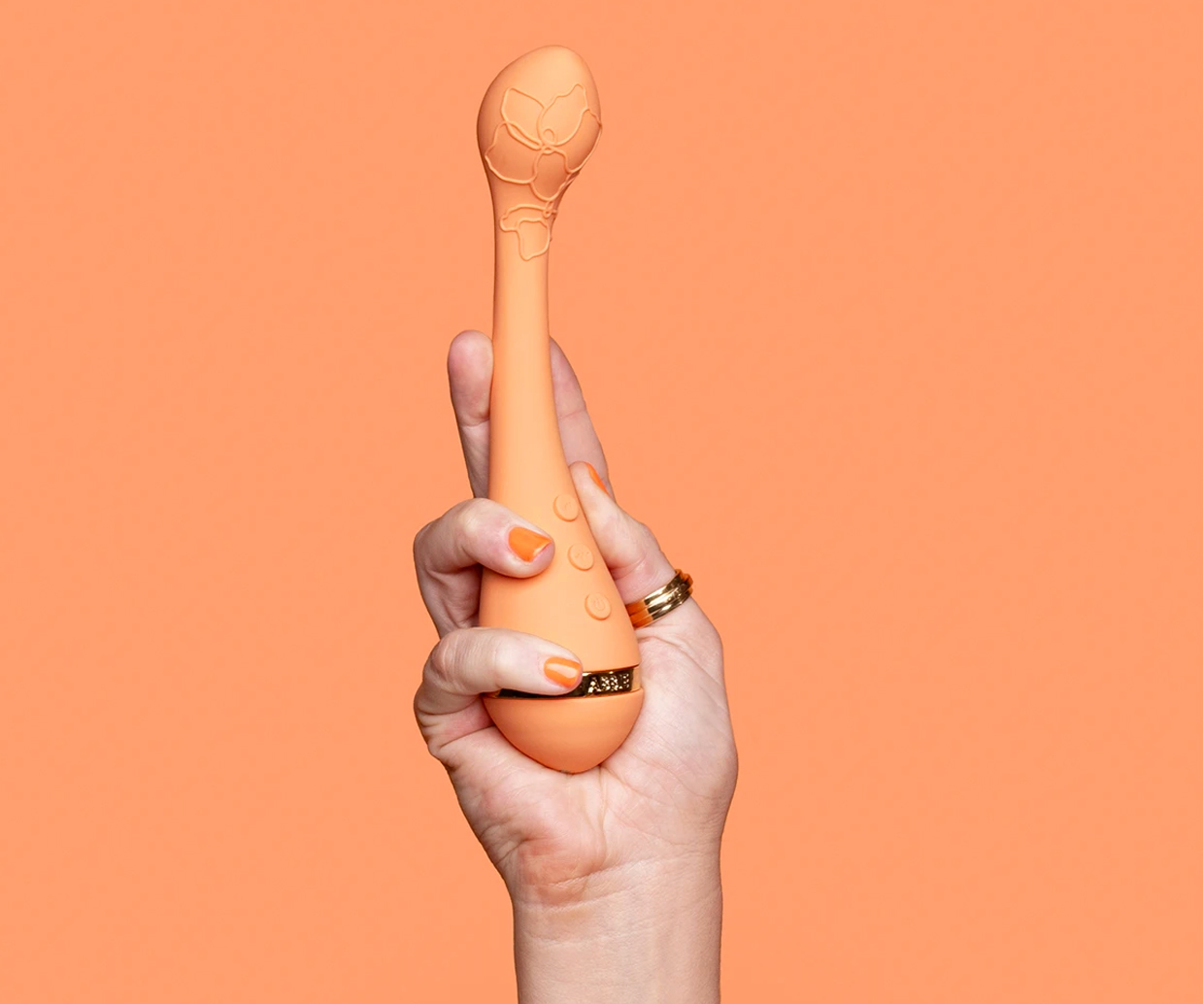 It's the toy that shook the nation and while we're not ones to simply rave on about a toy just because it's trending, this one absolutely lives up to the hype. Created by the one and only Abbie Chatfield in a might collab with Vush, this guy is powered by a little motor that is super discreet and quiet (though we can't promise you will be).
Keen to take things a step further? Check the best sex toys for couples.
Design credit: Kelly Marcell Malka
Editor's note: Urban List editors independently select and write about stuff we love and think you'll like too. Urban List has affiliate partnerships, so we get revenue from your purchases.