It's easy to become flustered with all the streaming options available to us today. Of course,
we're not actually complaining about the truly endless range of television series on offer and the
basically lifetime worth of content ready at the push of a button.
But the choice can be overwhelming, and we've all wasted half an evening scrolling before
eventually re-watching a sitcom we've seen 10 times before. So, to help you uncover some new
options, we've rounded up some of our favourite shows currently available on SBS On Demand, Australia's premium, free drama streaming platform. From dark comedies to investigative thrillers, SBS On Demand serves up a massive catalogue of home-grown films and TV, as well as
content from around the globe for free—11,000+ hours of bingeable entertainment that won't
contribute to those monthly bank account withdrawals piling up before your eyes.
So, kick back on the couch and settle in, here are seven amazing TV series available to stream on SBS On Demand.
Latecomers
As editor in chief at Missing Perspectives, writer and disability advocate Hannah Diviney really needs no introduction. While you may know Diviney from her global pursuit of calling out ableist lyrics from the likes of Lizzo and Beyonce, this uber talented human is now starring in her very first TV show and it's an absolute must-watch for everyone. The plot for Latecomers follows two complete strangers, Frank and Sarah, living with cerebal palsy. Taking on a comedic twist, their carers end up hooking up at a bar and from here, Frank and Sarah take it upon themselves to explore sex for themselves. Watch it from December 3.
True Colours
So, True Colours is NITV's first foray into long form drama and to be honest, we're all about it. This four-part crime drama is unmissable—what starts as an investigation into a car accident, soon turns into an epic hunt for a killer. It's a murder mystery like no other exploring culture, community, family and one woman's pursuit to find her place within it. It's also set against the backdrop of the Northern Territory's Mparntwe (Alice Springs) and Yeperenye (East MacDonnell Ranges). Rarriwuy Hick spearheads a stellar cast including Luke Arnold, acclaimed singer-songwriter Warren H. Williams and Miranda Otto. Watch it from July 7.
The Handmaid's Tale
Um... The Handmaid's Tale season five is imminent and you'll find it exclusively on SBS On Demand. Hulu has announced the new season will drop in the US September 14 however we're still waiting for a hard confirmation on when the show will be fast-tracked to SBS (but you can expect more details closer to the launch). In season five (note, spoilers ahead from previous seasons so if you haven't watched yet, stop here), June wiped out Commander Waterford so she'll be copping some serious consequences. Serena, now a widow, will attempt to raise her influence in Toronto has Gilead creeps into Canada. Naturally, the mission to reunite June and Hannah continues. Get up to speed with previous seasons here.
Why Women Kill
The anthological dark comedy drama returns for a second season with a glamorous new story, this time taking place in 1949. Starring Fargo's Alison Tollman, Shaun Of The Dead's Nick Frost, and Once Upon A Time's Lana Parrilla, the sinful series follows housewife, Alma who yearns to mix in high society. The plot follows the murderous lengths Alma will go to be a part of the glitz and glamour. Packed with dark secrets and sassy one-liners with numerous twists and turns, it's a must-watch on your next night in. If you haven't already, the first series is also well worth a watch, following the lives of three different women across three decades—the 60s, 80s and present day. Lucy Liu, with an incredible 1980s wardrobe and Alexandra Daddario (who you should remember from this year's cult hit The White Lotus) lead the first season's outstanding cast in a show that blends humour with some darker, more confronting themes. Watch both seasons here.
Limetown
Based on the fictional podcast of the same name, Limetown follows journalist Lia Haddock (Jessica
Biel) and her investigation of 300 people mysteriously disappearing from a neuroscience facility in
Tennessee 15 years prior. As with any good thriller, you can imagine the American Public Radio
investigative journalist faces a few obstacles and some classic "stop poking around here" kind of
vibes–risking her own life to uncover what happened to the people of Limetown. The edge-of-your-
seat series also stars the always-incredible Stanley Tucci as Haddock's uncle and Limetown resident. You can watch it here.
Shrill
Developed by and starring Aidy Bryant (a current SNL cast member), and executive produced by
Elizabeth Banks and Lorne Michaels, Shrill explores body positivity through the story of aspiring
journalist Annie Easton (Bryant). Working in Portland, Easton decides to take back control of her
professional and personal life from trolls, bad boyfriends and her fatphobic employer. Based on
Lindy West's memoir Shrill: Notes From A Loud Woman, the witty and heartfelt comedy series is all
about self-acceptance and self-love, finding a unique and genuinely funny way to comment on the
impact of societal expectations. You can watch all three seasons of the comedy right here.
Back To Life
After serving an 18-year sentence for committing a crime in her teens, Mira Matteson returns to live with her parents in her small British coastal hometown. There, trying to move on with her life and start fresh, she faces the claustrophobic hostility of locals not so pleased with her homecoming. From the producers behind Pheobe Waller Bridge's modern masterpiece series Fleabag, this female-lead gem of a show has all the hallmarks of great British dark comedies, with a captivating lead performance from Daisy Haggard (also a co-writer) as Matteson. Watch it here.
Creamerie
In the near future, a deadly virus has spread across the world and killed 99% of the male population.
Eight years after the virus, Kiwi series Creamerie takes us to New Zealand, to a problematic all-
female utopia that plays in darkly comic ways on elements of The Handmaid's Tale (which is also
available to watch here on SBS On Demand for fewer laughs). A group of friends working on an
organic dairy farm soon discover that the 1% of surviving men sent initially to 'The Facility' and
announced dead may still be alive and part of a far-reaching conspiracy. You can watch it here.
The Bureau
After spending six years in deep undercover work in Syria, French intelligence officer for the DGSE Guillaume Debailly–code name 'Malotru'–is recalled back to Paris. But a return to normal life isn't so simple, as Debailly detaches himself from his alias, reconnects with his daughter and risks his life and identity by contacting the married woman he fell in love with overseas. Based on real accounts, this French spy thriller is non-stop action, deception, and mystery. If you liked Homeland, The Bureau is absolutely the next series for you. You can watch five seasons of it here.
Sorry For Your Loss
Starring Emmy-nominee Elizabeth Olsen (WandaVision) and Kelly Marie Tran (The Rise of Skywalker), Sorry For Your Loss follows a young widow who struggles to put her life back together in the wake of her husband's unexpected death. As her grief transforms her relationships, she begins to uncover hidden truths about her late husband. Expect to find plenty of warmth and humour along the way in this totally binge-worthy series. Both seasons of the drama series will be available on SBS On Demand from 27 January.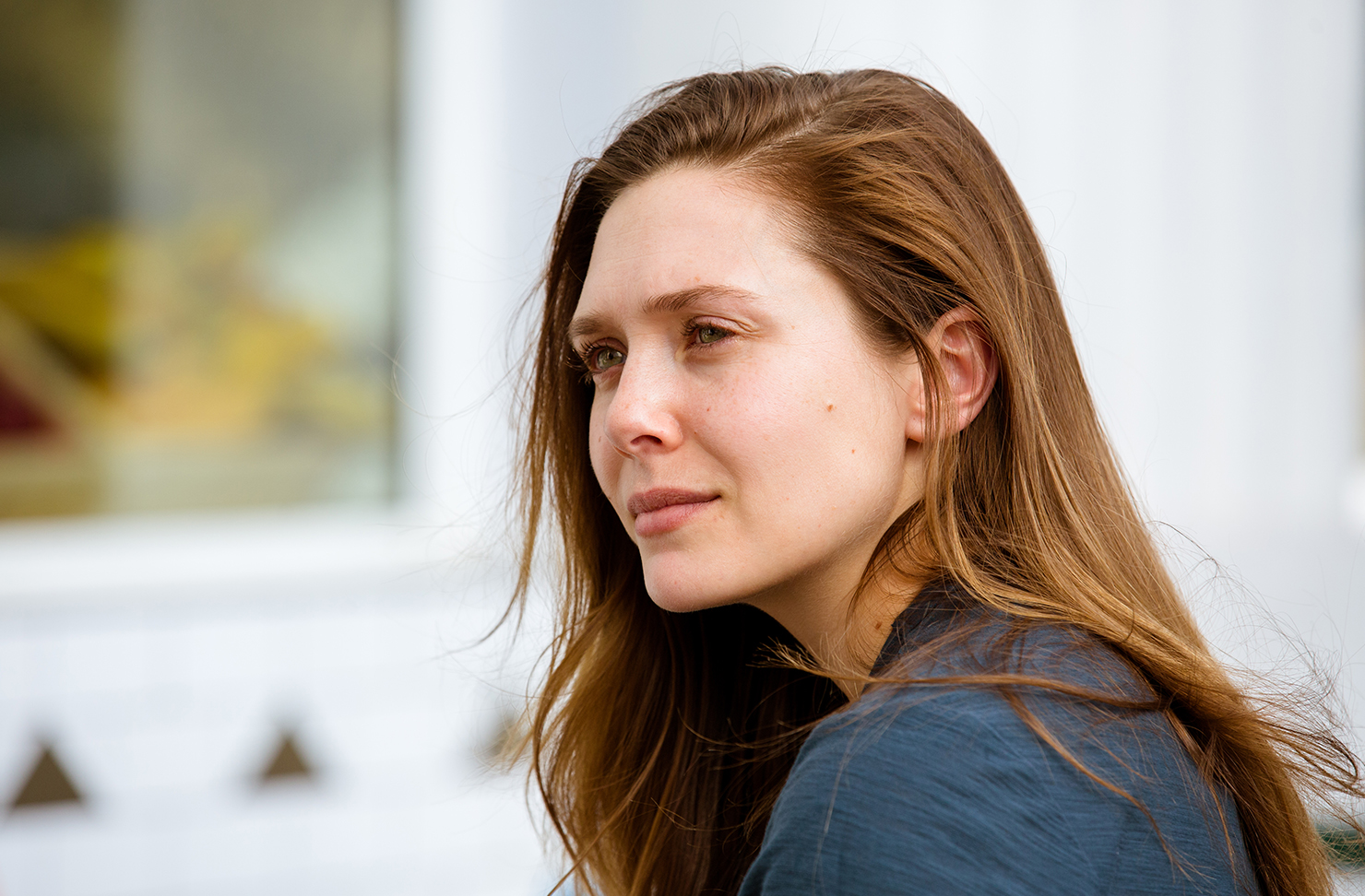 There, we've given you seven bangers to start binging right now—and we recommend you start with the juicy, thrilling new season of Why Women Kill. Head straight to SBS On Demand to find
plenty more outstanding TV series and films from Australia and worldwide.
Image credit: SBS On Demand