Whether you're at a yoga class every second day without fail or you just like to wind down with a vinyasa every now and again, we've found the perfect yoga mat to take your practice to the next level. Lululemon, the brand behind all of your favourite activewear has just created a game-changing new yoga mat that will help you become a yogi master in no time.
Now available online and in stores, the Take Form Yoga Mat is unlike any other that we've seen before (and we've done our fair share of yoga). What makes it so unique you ask? Designed with 3D cushioned circles (inspired by water droplets), the raised mat will guide you in where to place your hands and feet so you can master even the most daunting of poses.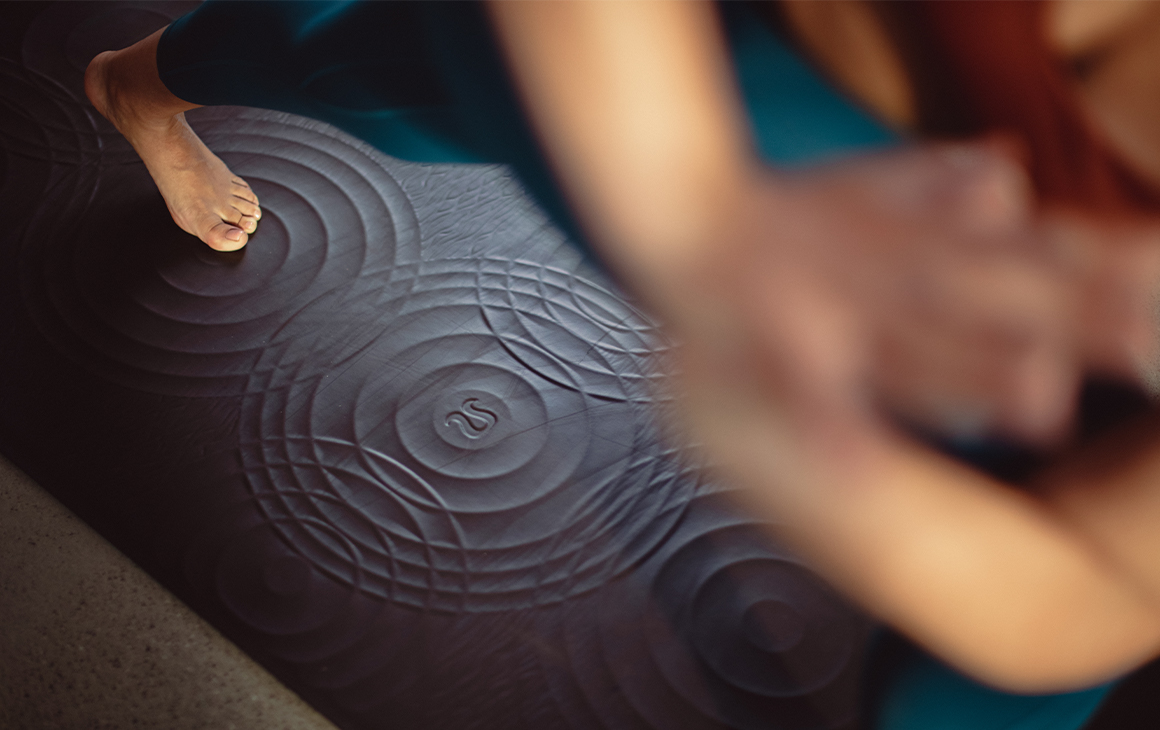 The team at Lululemon know how hard some of these poses can be (we agree) and by using the feel of the mat's carefully positioned spiral cushioning, getting the right posture will be a breeze. All the way from downward dog to the most advanced of poses (don't worry we can't do them either, YET), the raised zones are positioned to make sure that you can the find stability and grip that you need to look like a pro.
You can use the mat in your regular yoga class, but it's also going to be a winner when you're trying to perfect those poses at home. If that's not enough, the benefits of the mat just keep on coming. Made with natural and sustainable materials, you can keep your carbon footprint low to match your stainless steel water bottle.
You can nab yourself the Take Form Yoga Mat for $129 and if we know anything about Lululemon they're going to sell out soon so make your way to their website to get yours ASAP.
You'll find a few more of our favourite yoga mats to buy here.
Image supplied: Lululemon
Editor's note: Urban List editors independently select and write about stuff we love and think you'll like too. Urban List has affiliate partnerships, so we get revenue from your purchase.