When is a burger not a burger? When it's a bao. Forget 'traditional or panini' where's our soft, steamed bread option, burger chain that shall remain nameless?
That doughy goodness stuffed with sweet barbecued pork? That's bao. Soupy dumplings you pierce with a chopstick and suck all the brothy juices out of? That's bao too. For the purpose of this list, we're specifically talking burger bao—a pillowy, c-shaped bun known in Taiwan as gua bao or 'cut bread'. These are the contenders we reckon bust out the best bao in Brisbane.
Zero Fox
Teneriffe
Did someone say Asian Fusion craft beer bar? Zero Fox has been serving up Korean and Japanese bar snacks to pair with craft brews for yonks, and there's nowhere we'd rather chow down on the combination. There are a few bao options that are sure to satisfy, including sweet soy chicken, crispy salmon and soft shell crab. And if you're meat-impaired, don't worry: munch your way through the mushroom and sweet potato—you won't regret it.
Mr Mista
Fortitude Valley
Mr Mista—not just a good spot for a post-dinner and drinks boogie, but also one of our fave spots for a bao. While we recommend waiting at least 30 minutes after eating before you hit the d-floor, you shouldn't wait to order a few of these bad boys. Switching things up a little, their bao menu features the likes of chicken karaage with caramelised pineapple, katsu bug with lychee, cucumber and coriander and crsipy oyster mushroom with eggplant and miso glaze.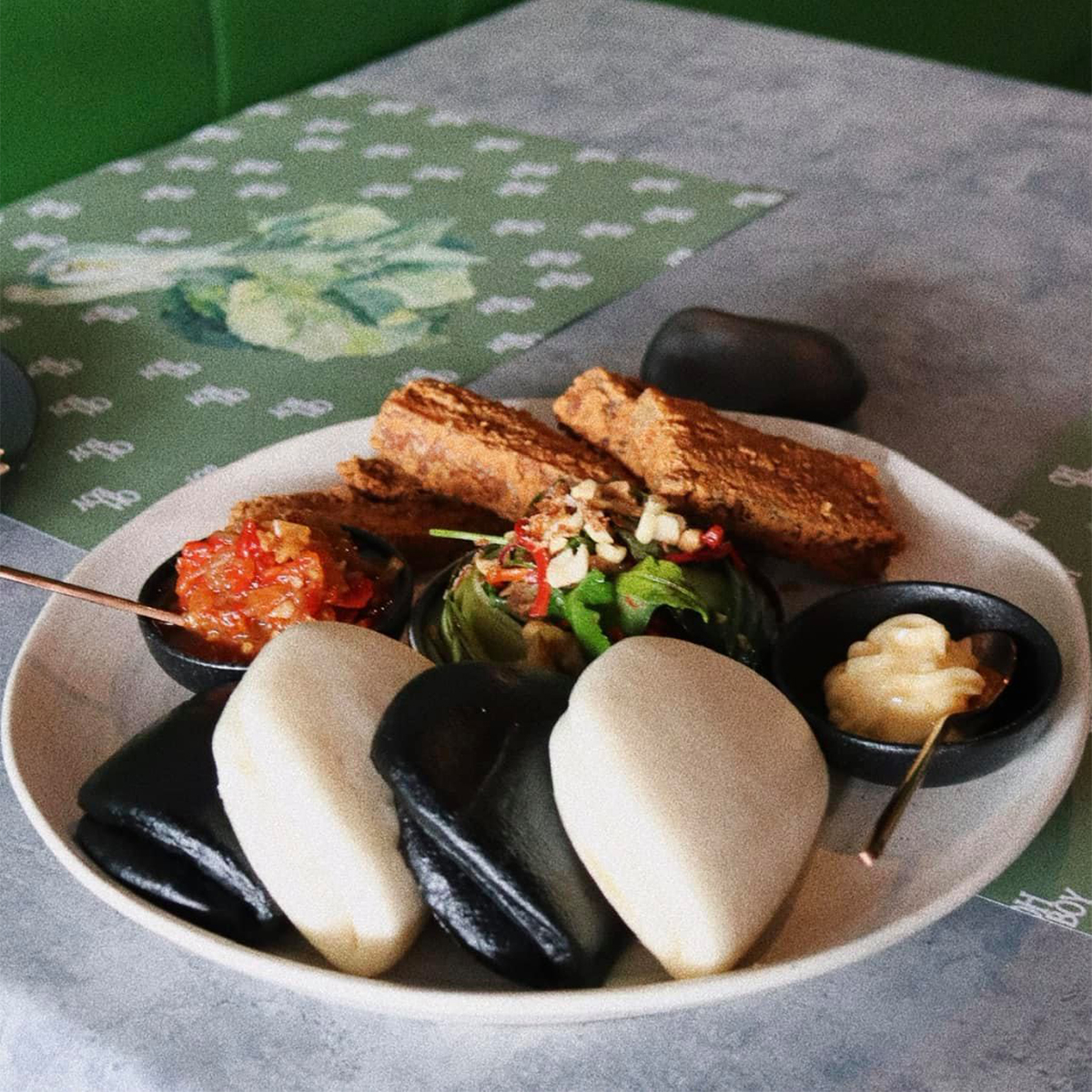 Oh Boy Bok Choy
Stafford
Like to get a little hands on with your dinner? At Stafford's new Oh Boy Bok Choy, you MYO (make your own) bao buns. You'll get a basket of bao buns, fillings and sauces so you can stack your buns just how you want them. Choices include crispy mushroom, sticky pork and tempura prawn—order all three and have yourself a bao banquet.
Same Same
Fortitude Valley
Lord of the laneways, Same Same is your destination for a post-party feed that doesn't come in a paper bag. Their bao-based bar snacks are a Fortitude Valley icon from Longtime days, with salt and pepper tofu or fried chicken wrapped in a pillowy cloud. Take a bao, Same Same. You've nailed it.
The Bun Mobile
All Over Town
Original bao-slingers The Bun Mobile were trailblazers when it came to introducing us to the novelty of steamed burger. The rolling bao factory never fails to draw a crowd, wherever it decides to chuck on the handbrake. Old faithful flavours include twice-cooked pork with hoisin and pickled cucumber, and slow-cooked wagyu with pickled shitake mushrooms and red dragon sauce.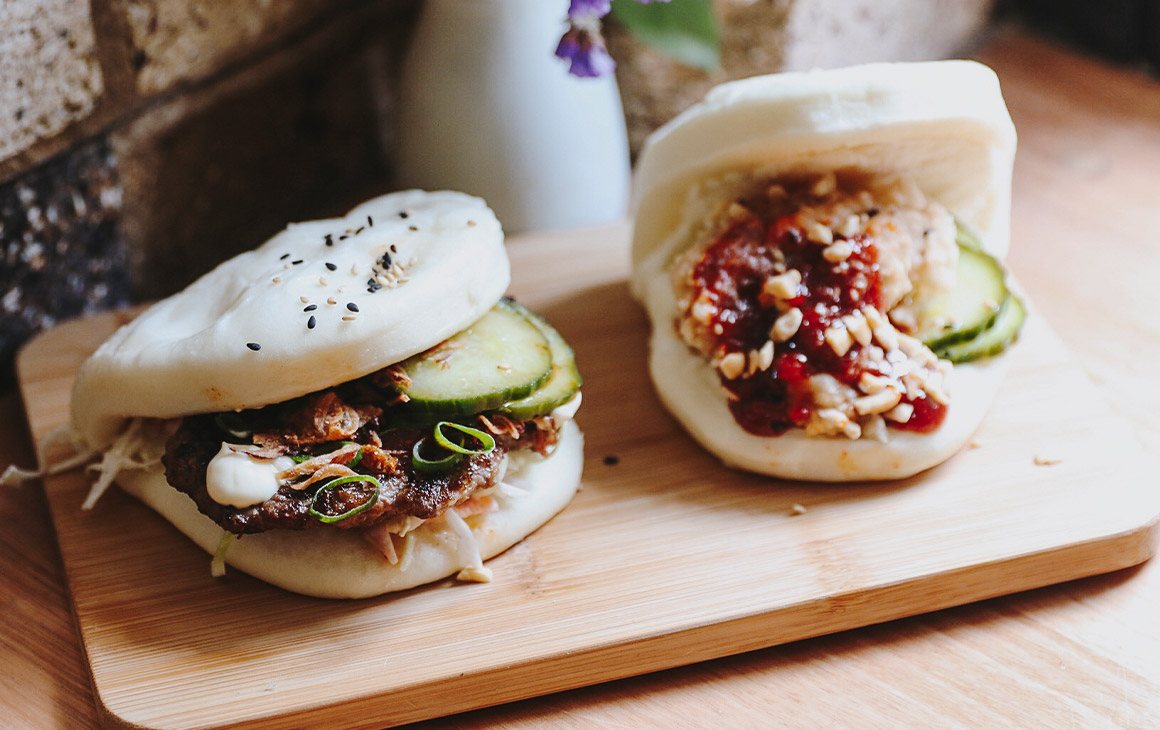 Nom Nom Bao
Fortitude Valley
As you'd expect from somewhere dedicated to the fluffy morsels, Nom Nom Bao dishes out some of Brisbane's best bao. From tempura prawn to pork belly and seared salmon (there's eight flavours in total—talk about choice), these guys are easily one of our top picks when in need of a feed before hitting the bars in the Valley.
Hai Hai
Paddington
Thought Hai Hai were only experts at ramen? You thought wrong—they also do a mean bao bun. To get with as an entree for your ramen of course, because who's going to pass up a bowl of that noodle goodness. Order yourself either karaage chicken, fried tofu or chashu pork belly and prepare to enter a food coma.
Hello Please
South Brisbane
This is street food done differently. Located on Fish Lane, with a new, weather proof (but still featuring that shipping container kitchen we know and love) venue to enjoy your Asian feast in, Hello Please boasts a menu of scrumptious Vietnamese street eats, including an eggplant katsu bao worth writing home about.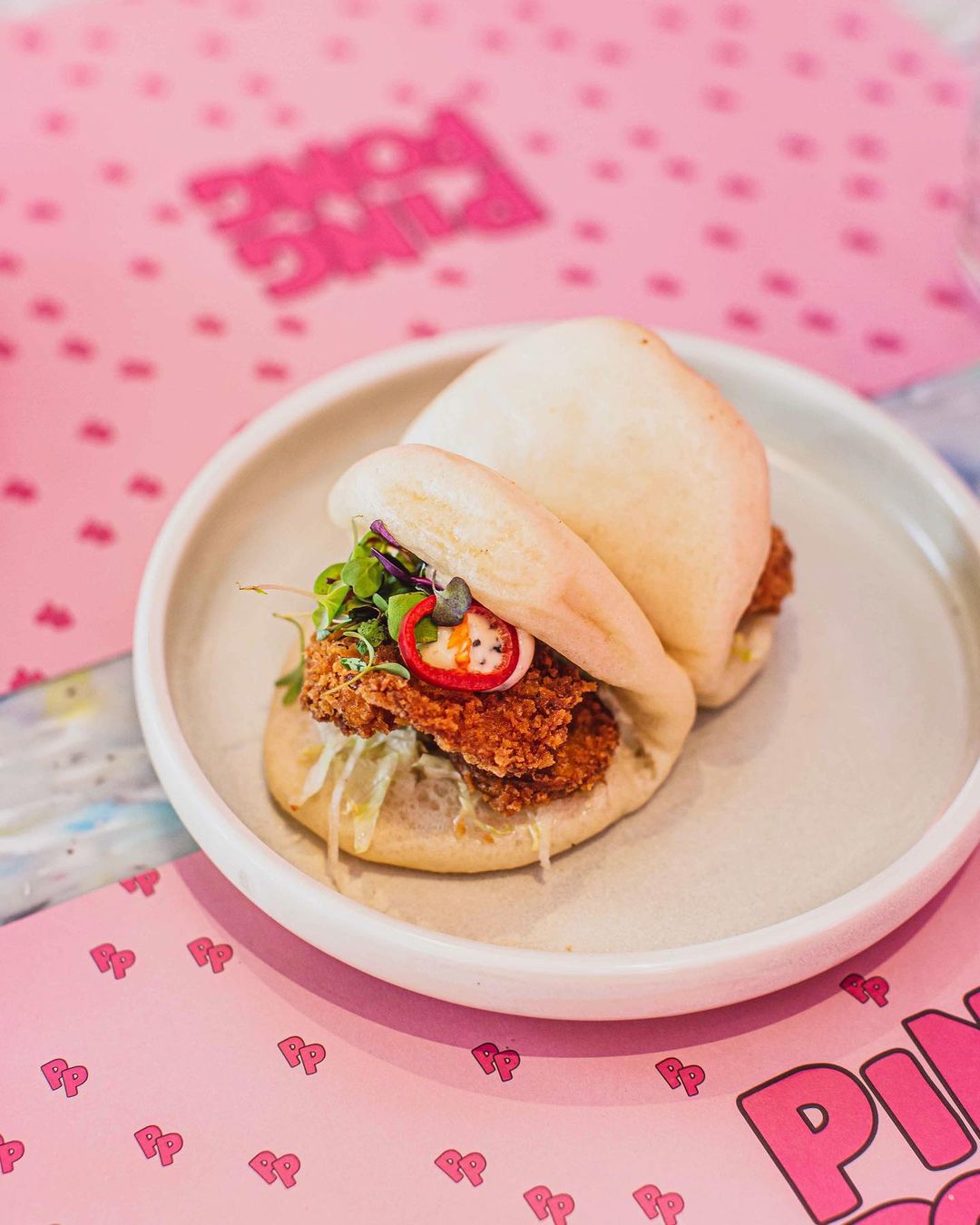 Ping Pong
Newstead
No Thai feast at Ping Pong should start without a serve of bao buns. Kindly, because they know you're definitely going to have trouble choosing dishes from the rest of the menu, they've only got two bao buns on the menu, sriracha and honey chicken or panko mushroom. You'll probably still order way too much, so wear something loose fitting.
Southside Bistro
Sunnybank
Southside Bistro's bao buns take the prize for the most inventive—no ordinary chicken karaage fillings will you find here, instead it's all about the likes of kimchi beef, Panko crumbed pork with Hong Kong-style tomato gravy and peanut butter tofu. There's five different flavours in total, and you will want one of everything.
BlakTan Coffee
North Lakes
If you've not yet made the trek north to BlakTan, North Lakes' Asian-fusion gem then, simply put, you're missing out. Start your journey with a serving of their deep-fried soft shell crab bao, move on to crispy pork belly bao and end with bulgogi beef bao. Are you drooling all over your keyboard yet? We thought so.
Prefer the OG burgers? Check out our list of Brisbane's best here.
Image credit: Rachael Baskerville, Nom Nom Bao, Oh Boy Bok Choy