Most Brisbane pubs will have a few decent whiskies on the top shelf, but one bottle of Johnny Walker Black does not a whisky bar make.
If you're looking for Brisbane's best whisky bars, these are the pure breeds. Serving up glasses of smoky Speyside, peaty Highland malts, award-winning Japanese blends and a few select drops from Australia. Brisbane's whisky scene isn't as mature as Melbourne or Sydney, but the bars we've got are pretty bloody good. Need proof? Brisbane just took out three of the Top 10 Whisky Bars in Australia. Put that in your pipe and smoke it.
From Petrie Terrace to West End, these are the best whisky bars in Brisbane.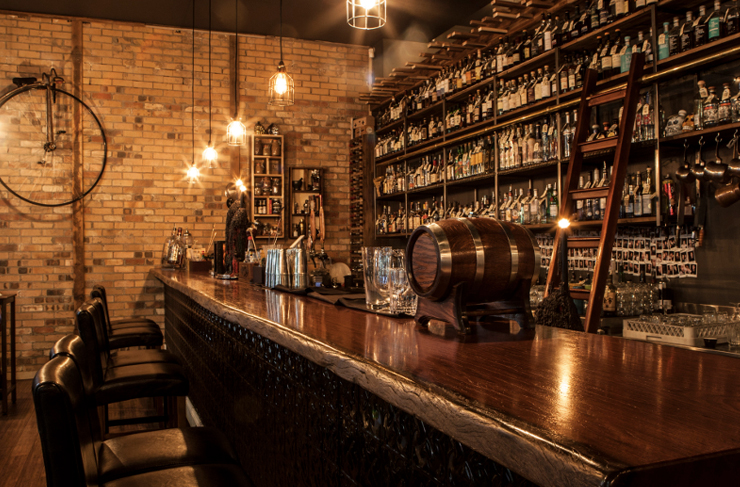 Image credit: Cobbler
Cobbler
These guys take their whisky seriously. One of the few pure whisky bars in Brisbane, Cobbler boasts Scottish, Irish, Japanese, Australian and Canadian varietals, and the experts behind the bar can discuss the merits of every single dram. The atmosphere in here is just right too: walls of recycled brick, moody pendant lights and a huge solid timber bar. A boozy little nook in Brisbane's West End, and one of our personal favourites.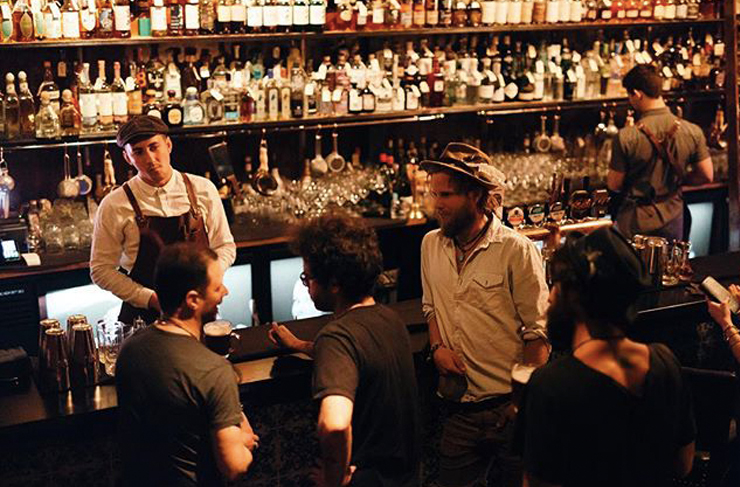 Image credit: Saville Row
Saville Row
Widely regarded as the classiest bar in Fortitude Valley, it's the stunning Saville Row. It's the younger sibling of Cobbler, and was named one of the Top 10 whisky bars in the country in 2018. The guys have done the décor in here just right: think warm mahogany bar, leather seats, candelabras, and not a lightbulb over 30 watts. It's one of our favourite spots for a late-night snifter. Head down on Saturday nights and you'll usually catch a DJ playing chillhop from the mezzanine.
The Gresham
Set inside an old Victorian sandstone building on Queen St, The Gresham is Brisbane's answer to the classic American whisky bar. It's hard to do better for ambience in the CBD. The staff at this whisky bar really know their business too, so have a word to them if you're looking for recommendations. Come Friday night, the place is usually pumping with after-work corporate types and whisky nerds looking for a good time. Nothing better than a snifter of Talisker in the leather-clad Drawing Room.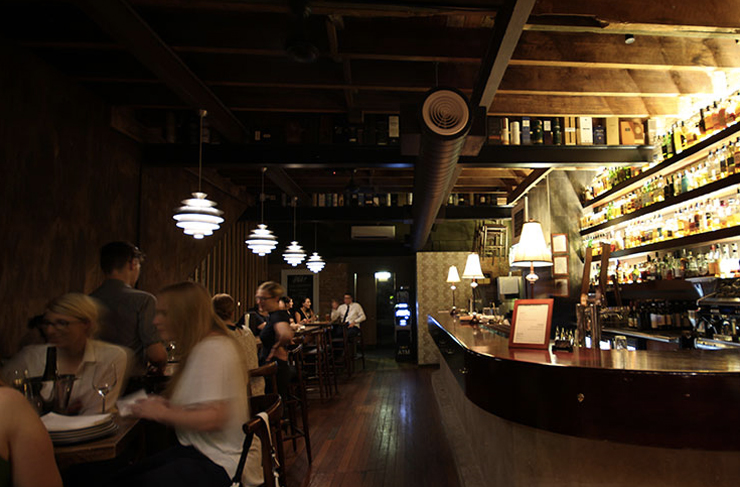 Image credit: Malt
Malt
Tucked inside the historic Wenley House on Market Street, Malt's heritage feel is exactly what you want in a good whisky bar. Sip on some Islay Bowmore 18 year, some Lark from Tasmania or a bit of Yamazaki from Japan. It all tasted pretty good up at the solid oak bar, surrounded by 160 year-old vintage brickwork. The bar menu has gotten pretty damn good, too. Match your whisky with a little edamame and chilli butter, or Szechuan chicken with sesame peanut puree.
The Boiler Room
This one takes a little finding, but it's definitely worth the effort. It's behind an unmarked door inside Tomcat on Wickham St in Fortitude Valley. Just ask the staff for the Boiler Room, and they'll lead you into this Aladdin's Cave of whisky, wood paneling, smooth jazz and boilermakers. With a name like that, what did you expect? Order a couple of their famous charcuterie boards, then double park with whisky shots and beer chasers. The bartenders can recommend all the best combos.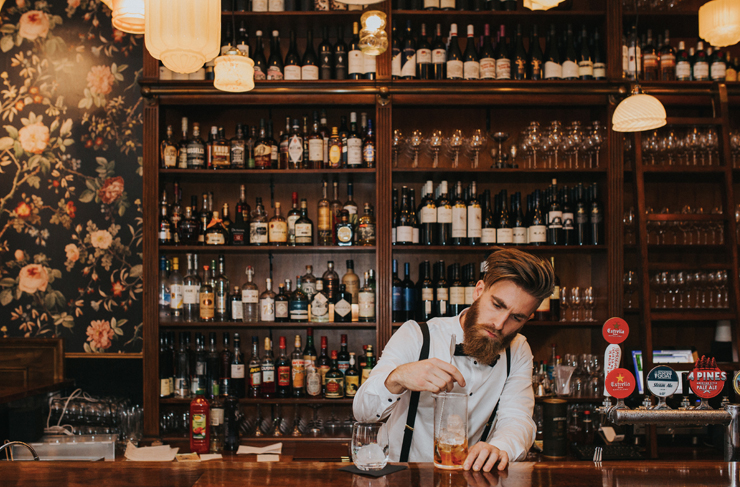 Jack Rabbit's Whisky Bar
Another whisky-themed speakeasy, Jack Rabbits is hiding inside Electric Avenue in Woolloongabba. Electric opened up in 2017, and it wasn't long until patrons discovered this 'secret' hiding on the upper level. It's probably the best spot for Brisbane whisky outside the CBD. The entrance is through the wardrobe upstairs (we know, classy as f*ck). Inside you'll find vintage furniture, dirty mood lighting and a frankly ridiculous range of boutique malts behind the bar. Pro tip: try the whisky cocktails served inside recycled teacups.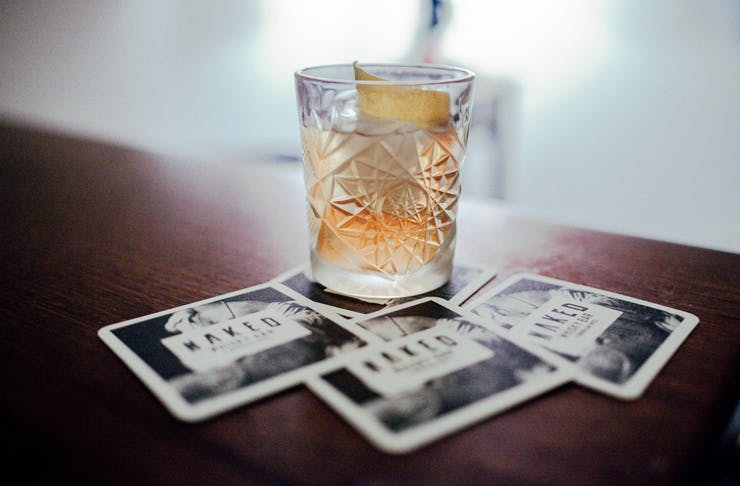 Naked Whiskey Bar
With over 300 whiskies, including drops from every one of Australia's 18 distilleries, you're pretty much guaranteed to find something interesting at Naked Whisky Bar inside The Morrison. It's probably the most comprehensive whisky list in Brisbane. Some of their best bottles include the Buffalo Trace Antique Collection (that's five limited-release editions), and the hard-to-find, Van Winkle's soft-wheated malt bourbons. You can get pizzas from the restaurant, but it's usually better to go full Ron Swanson and pair your whisky with the 400g Graziers T-Bone.
Enjoyed Brisbane's best whisky bars? Check out the best bars in Brisbane CBD.
Image credits: Daniel Maddock