After night after night of extensive research (what can we say, we're selfless like that), we've curated a list of the best wine bars in Brisbane, serving up everything from European reds to Tasmanian sparklings. Work your way down, and don't forget to order a plate of cheese.
Maeve
South Brisbane
An art deco wine bar with a distinct European style, Maeve is one to add to the top of your list. The heritage-listed building is packed with plenty of natural light, and has an extensive menu of delicacies to accompany the impressive wine list. Pop in for a late-night pick-me-up or cosy dinner date.
Mr Chester Wine Bar
Fortitude Valley
Escape the summer heat by hunkering down in Mr Chester's wine bar—or should we say, wine bunker. Their menu is packed with the best new world boutique wines with a heavy emphasis on Aussie bottles, served alongside carefully selected cheese and charcuterie boards and epic pizzas.
Snack Man
Fortitude Valley
Follow the twinkling fairy lights of East Street down to the dark door of this inner-city wine bar. Snack Man sits in stark contrast to the light, bright and bustling space of its sister venue, Happy Boy. Its moody, refined decor will transport you to the streets of SoHo, so prepare to embrace your inner Serena van der Woodsen and browse the outstanding selection of esoteric drops.
Carl's
Newstead
An offshoot of City Winery, Carl's is a hole-in-the-wall wine bar tucked away on one of Newstead's side streets. The intimate eatery offers the full range of Gerler wines, alongside more seasonal selections to accompany their ever-changing menu. Anyone up for after-work drinks?
La Lune Wine Co.
South Brisbane
One of our favourite Fish Lane haunts, La Lune is the brainchild of famed Brisbane restaurateur Paul McGivern. Their extensive list of international wines has been designed with flavour in mind, so prepare to have your tastebuds blown away by tipple paired with oysters and kangaroo tartare.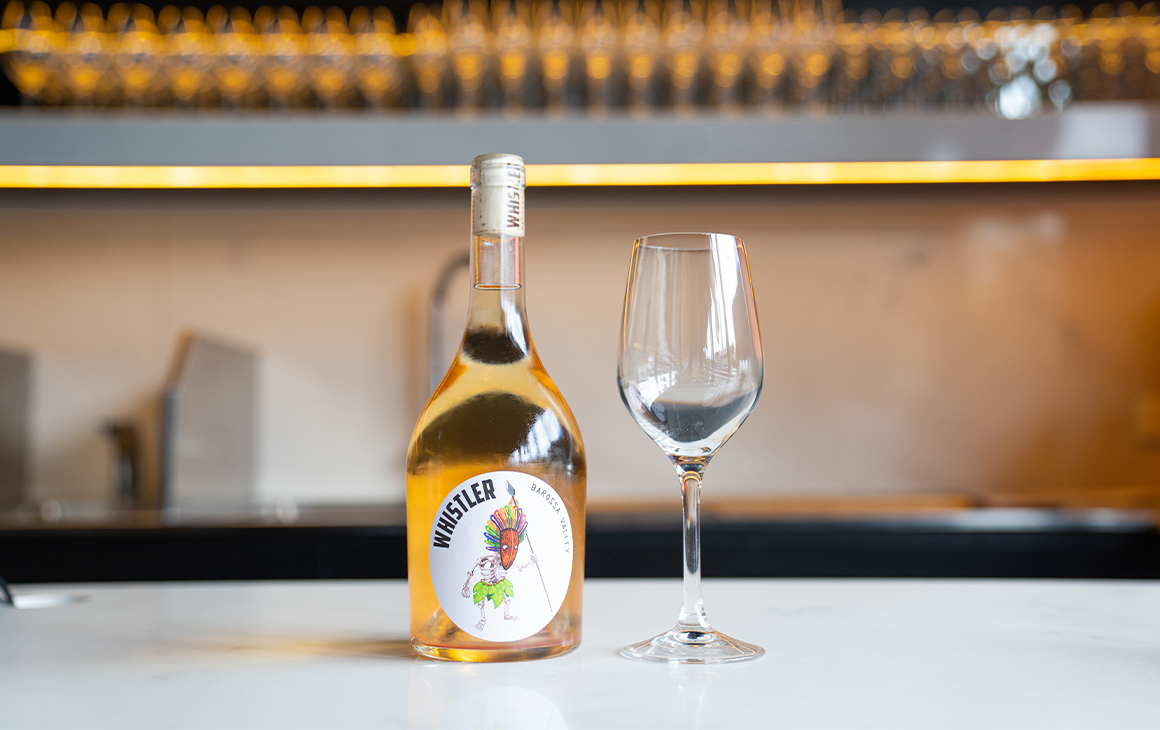 La Valle
Fortitude Valley
You can't go wrong with a glass of Italian wine, but serve it up with a slice of focaccia and a curated cheeseboard and you've won the hearts of foodies across the city. Part bottle shop, part wine club, and all-around snack stop, La Valle is the perfect place to celebrate wine time in style, with chilled seating outside and cosy booths inside.
Cru Bar & Cellar
Fortitude Valley
Savour the scents of boutique wines served alongside eclectic dishes from award-winning chef, Richard Ousby. Cru Bar & Cellar is every wine-lover's dream, making it the perfect place for a post-work catch up. Their curated menu is sure to impress even the fussiest eaters, so you dine (and drink) without a worry in the world.
Honour Ave Cellar
Graceville
Having only opened its doors in September last year, Honour Ave Cellar is relatively new to the wine world—not that you could tell from their impressive range of 2,500 bottles. The space is certainly cosy, seating only eight guests, so it's perfect for those looking for intimacy. Indulge in a bottle from over 100 wine makers across the world.
Proud Henry
Fortitude Valley
Take a trip back to the '20s with a night out at Proud Henry. Known for their endless selection of gins (including some super rare releases), Proud Henry's wine offerings have been somewhat overshadowed—but trust us, they're worth a taste. Pair a glass of your fave vino with a selection from their small-but-delicious range of bar snacks, and a charcuterie board made to share (or not).
The Old Seven
Camp Hill
Classic French vibes collide with top-notch wine at The Old Seven on Brisbane's east side. The cafe's intimate atmosphere and antique vibes will sweep you away from the hustle and bustle of city life, leaving you to indulge in their range of more than a hundred local and international wines.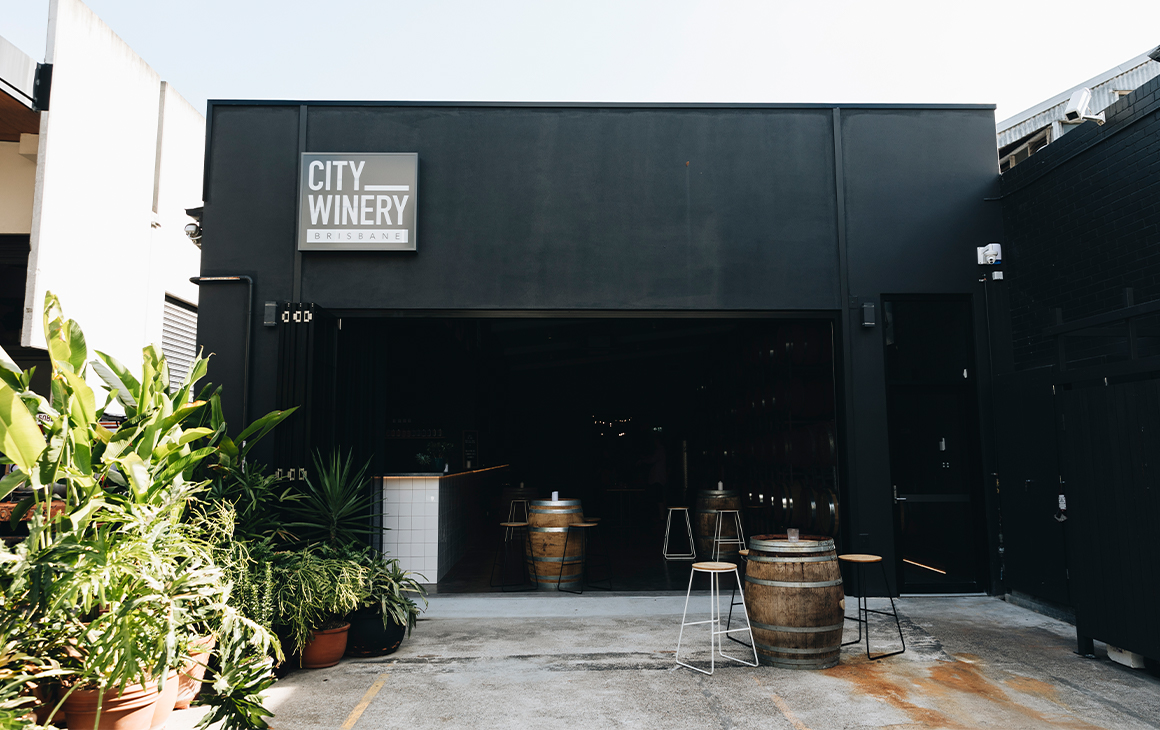 City Winery
Newstead
Featuring an elegant, double-height ceiling wine bar, a 70-seat restaurant, and a magical front patio, City Winery is every oenophile's dream. The micro-winery sources the finest grapes across the country to bring refined, elegant wines to the heart of Brisbane City. Check out their blending workshops to create your very own wine (and get a little tipsy doing it).
Grape Therapy
Brisbane City
For a drinking den reminiscent of an old school gentleman's club, set your sights on Grape Therapy. This underground wine merchant offers various vintages to be downed in-house on classic chesterfield sofas, at a surcharge of just $20 a bottle.
Wine & Larder Bistro
Ashgrove
Catering to a local love of wine and cheese, Wine & Larder Bistro is fast becoming an Ashgrove institution. Their recent rebrand promises a Parisian getaway, matching French fare with an astute selection of fine wines. The only question left is, white or red?
Ooh La La
Woolloongabba
Nestled inside C'est Bon, one of Brisbane's most beloved French restaurants, Ooh La La combines our fave European eats with fine French wines. Their heritage digs make the fine dining (or should we say, drinking) experience all the more authentic, and the stunning rooftop setting makes for a gorgeous sunset sip.
Clapham Junction Wine Bar
Banyo
Northsiders, we haven't forgotten you! Clapham Junction Wine Bar is our go-to venue for lazy afternoon drinks that always slide right into dinner. The bar's vintage vibes and vast range of wines bring a taste of Europe to Banyo, allowing you to sample tasty boutique drops without breaking the bank.
Looking for more alcoholic inspiration? Check out Brisbane's best rooftop bars right here.
Image credit: Grace Elizabeth Smith, La Valle