Nestled on the leafy banks of the Brisbane River, Bulimba and its nextdoor neighbour, Hawthorne are home to a suite of international flavours just waiting to set your tastebuds alight. From tantalising Thai to all things Mexican, here are our top picks for the Hawthorne and Bulimba restaurants to add to your list.
Melrose
Bulimba
Filling in for your annual trip to Bali, Melrose is a welcome addition to Bulimba's bustling Oxford Street. The Indonesian-inspired eatery comes to us from the minds behind some of Brisbane's most popular eateries—think Mons Ban Sabai, Monocle, Pawpaw Cafe and the drool-worthy Darvella Patisserie, which just happens to be downstairs. Complete with a fully retractable roof, wicker chairs, and plenty of greenery, you'll need to book ahead to tuck into epic curries and other spicy eats while you take in the breathtaking sunset vibes.
King Crab Co
Bulimba
With summer just around the corner, King Crab Co is one restaurant you'll want to keep in your back pocket. When the time comes, treat your troupe to the freshest, sweetest and juiciest seafood courtesy of Brisbane's best crab house. You'd better come prepared to tuck in to a feast fit for a king—we're talking crab in bags with your choice of sauce (it's old bay butter for us), crab cakes, seafood chowder and soft shell crab rolls, as well as plenty of non-crabby eats. Count. Us. In.
Downtown Istanbul
Hawthorne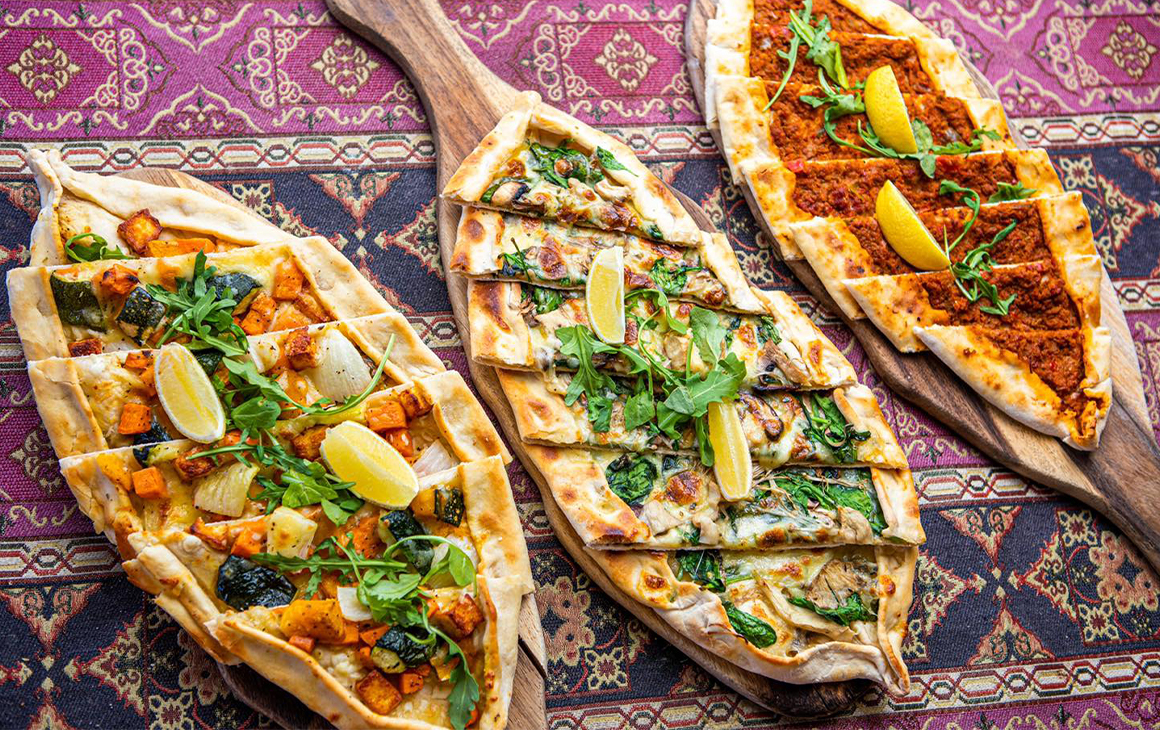 If you're a fan of family-sized feeds, book yourself a table at Downtown Istanbul. Their share plates are a highlight of their Mediterranean menu, featuring all your fave Turkish dips, breads, sauce and pastry. Once you've filled up on the first course, order a plate from their char grill menu, and treat yourself to a selection of lamb, adana and chicken shish. Top it all off with a serve of traditional Turkish delight, featuring real rose petals and fresh berries, and you'll be booking a trip to Turkey the moment the borders open.
Cartel Del Taco
Hawthorne
The passion project of two Mexican ex-pats, taqueria and bar Cartel Del Taco is a slice of Mexico right here in Brisbane. Adorned in Mexican art, the fire engine red spot dishes up authentic tacos alongside other dishes with a traditional twist like birria, tender braised lamb shanks and vanilla flan-topped mud cake. As much a bar as an eatery, the drinks list has a big focus on tequila and mezcal, best sampled in one of their creative cocktails.
Mina Italian
Bulimba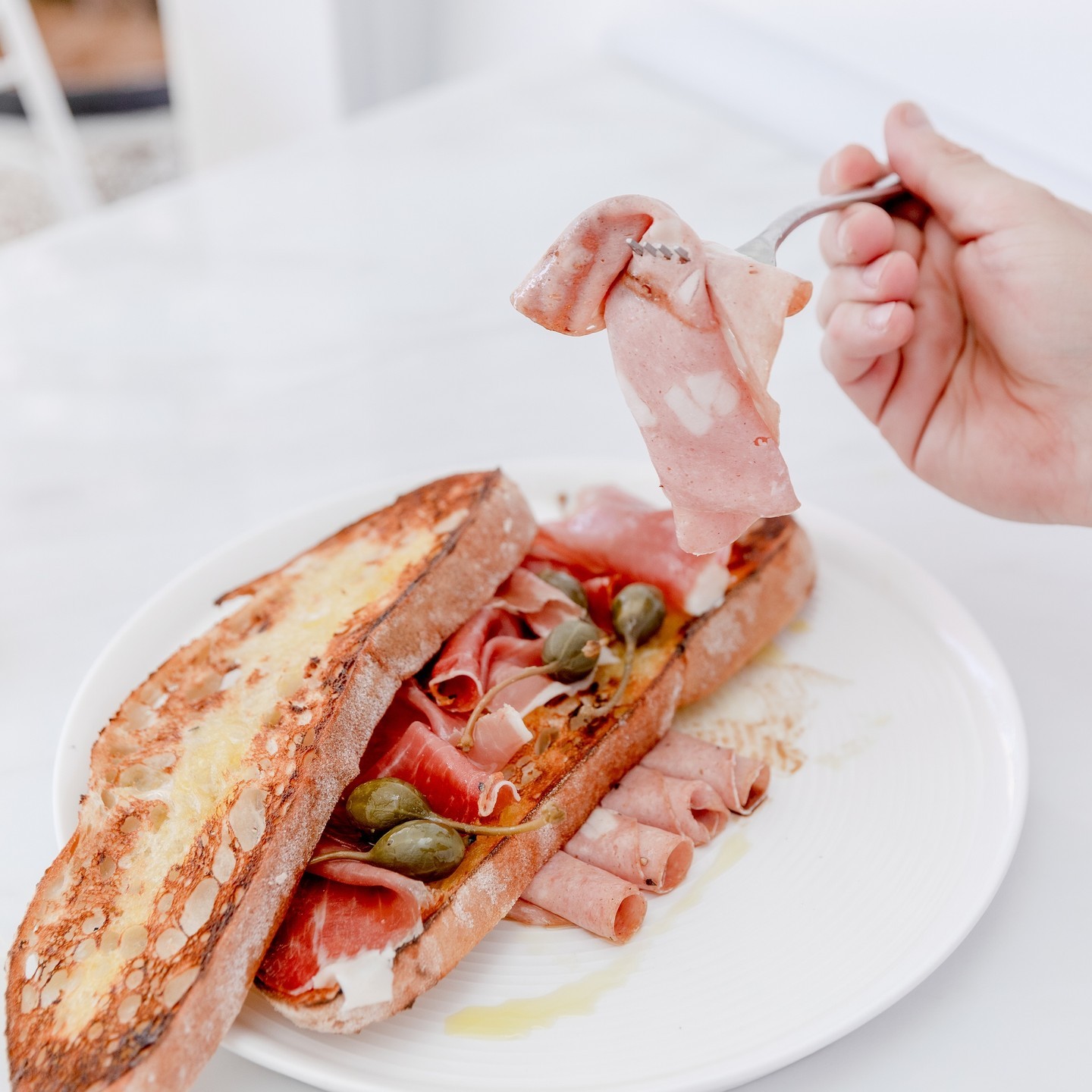 If you've been looking for a new favourite Italian restaurant, then your search ends here. Perched at the river end of bustling Oxford Street, Mina comes to us from the people behind Lina Rooftop and Evita Restaurant, and is all about delicious Mediterranean eats. Must order dishes include the burrata caprese salad, mushroom gnocchi and confit duck pappardelle pasta, perfect for pairing with a Mina Bellini or a glass of European, Australian or New Zealand wine. Regardless of your choice, Mina Italian will make you feel like you are reclining on a white wicker chair overlooking the Amalfi Coast.
Luckie's Kitchen
Bulimba
Upon entry to Luckie's Kitchen it comes as absolutely no surprise that the owners are two hospo veterans. It's hard not to get excited just sitting there—from the playful interiors to the A1 customer service, it's invigorating to sit in a restaurant that simply knows what it's doing. Now, when we saw our cocktails approaching with rubber duckies floating in them, the deal was sealed—and the IG story slayed. The menu boasts considered Cantonese flavours, all promised to come with a side of good fortune. Yum cha gets dished up from Friday to Sunday, and it's well worth the week-long wait.
Sugo IT
Bulimba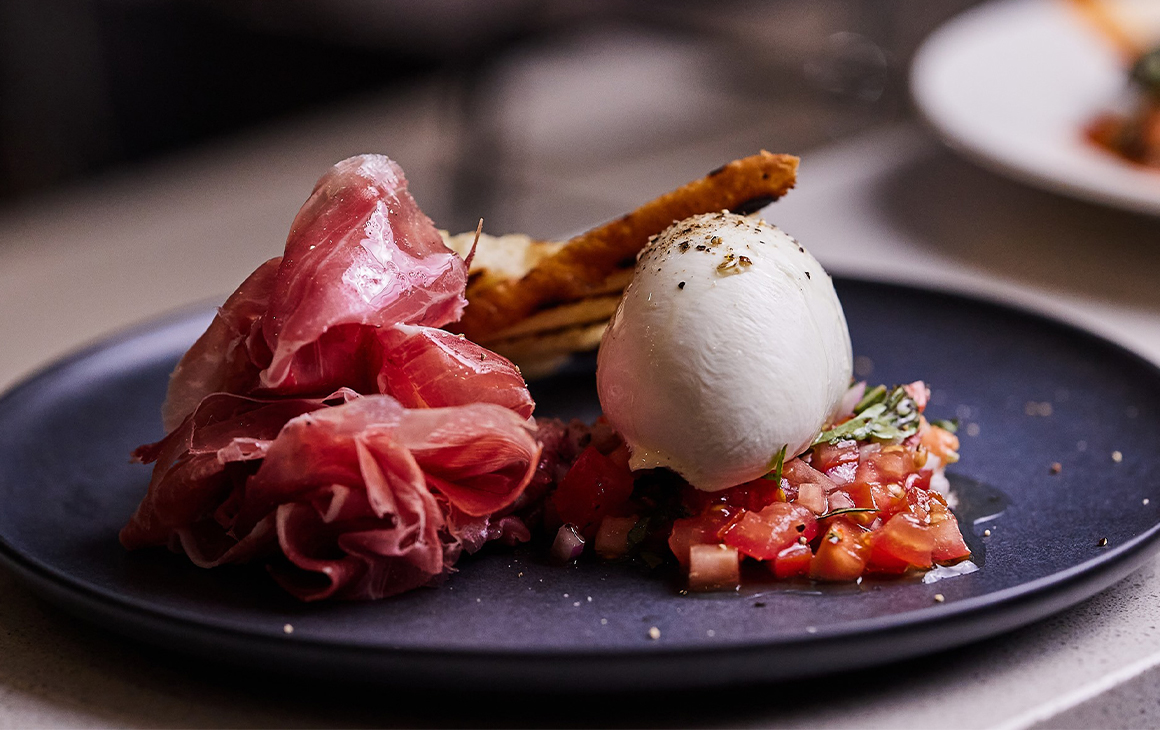 Make cheat day worth it with a meal at one of Brissy's top contenders for the perfect pizza. Sugo IT offers a tonne of Italian classics, but there's no passing up their crispy, traditional pizza pies. Chow down on crispy polenta bites as you soak in the scent of freshly cooked dough wafting out onto the footpath, and count down the minutes until your meal is ready. Sweeten the deal with a modest selection of wines from Australia, New Zealand and Italy, and whisk yourself away to the seaside streets of Tuscany.
Oxford 152
Bulimba
Can't pass up a cheeky pub feed? Score yourself a steak and a parmi at Oxford 152, the local go-to for after work drinks and social catchups. Located right in the heart of Oxford Street, punters will enjoy live music every Friday and Saturday night as the main bar transforms into a popular nightlife venue with bands and DJs to keep you entertained. Better yet, you can even stop by from 6am to 11am for a hearty breakfast to soak up the remnants of last night's festivities. Talk about full service.
Il Molo
Bulimba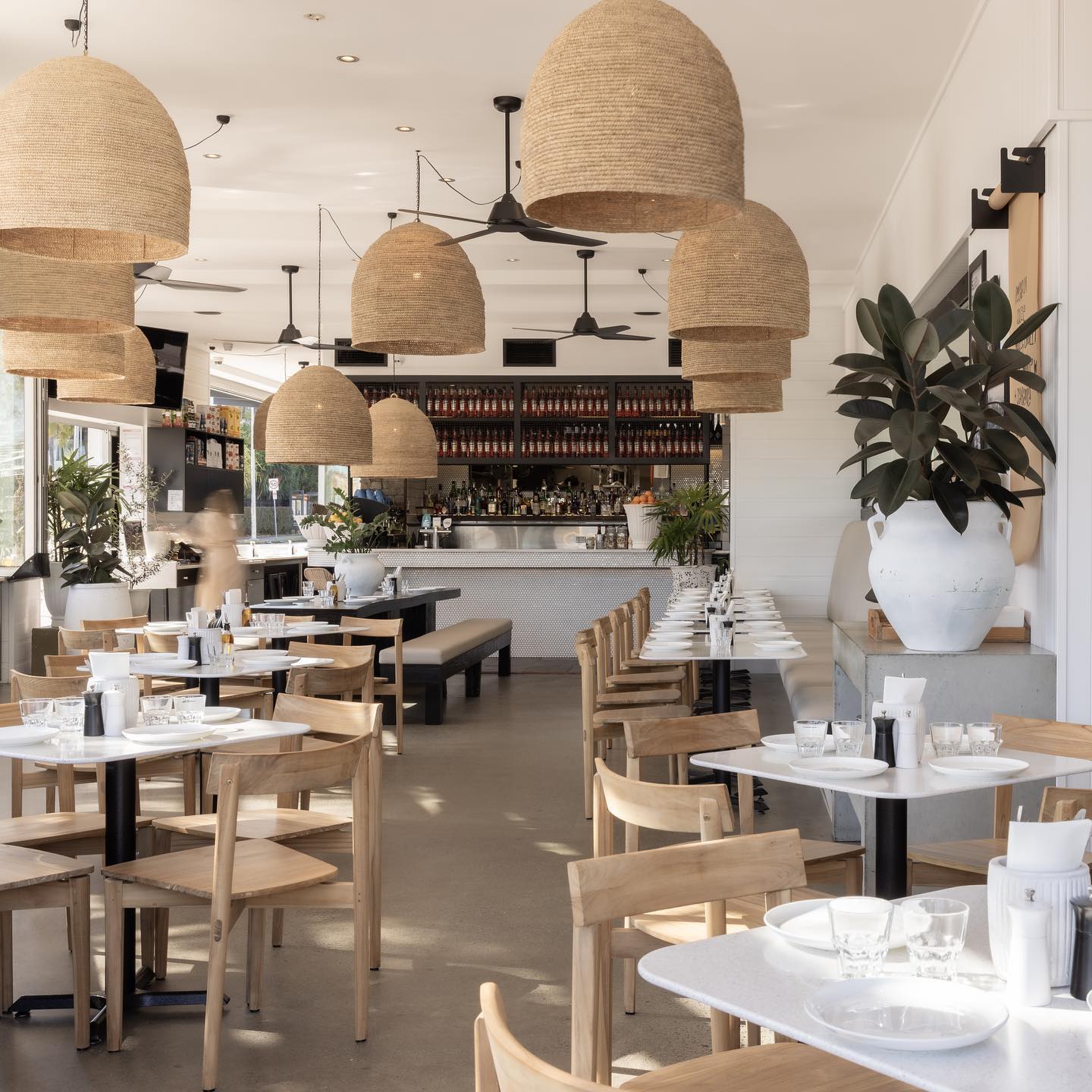 Perched right on the river, Il Molo is a prime example of dinner with a view. A resident of Oxford Street for over five years, Il Molo provides a refined Italian dining experience in a sleek, industrial setting. Their menu is a who's who of Italian classics done well, from arancini formaggi and pumpkin and sage gnocchi to slow cooked beef and pork ragu and margherita pizzas. Wash it down with an ice cold Aperol spritz and enjoy the water views.
Pawpaw Asian Kitchen
Balmoral
If you haven't paid a visit to Pawpaw by now (sister venue to the Woolloongabba fave), get out from that rock you've been under and treat yourself to some of the best cuisine in Brisbane. Inspired by the exotic flavours and experiences gracing South East Asia, Pawpaw Asian Kitchen combines the best elements of its owners' other venues into one delightful, ambient setting. The neon green lights and towering plant life will draw you in, where you'll be greeted by a menu filled with traditional and contemporary Asian eats. We recommend the island duck curry for a tropical taste you'll soon be obsessed with.
Mucho Mexicano
Hawthorne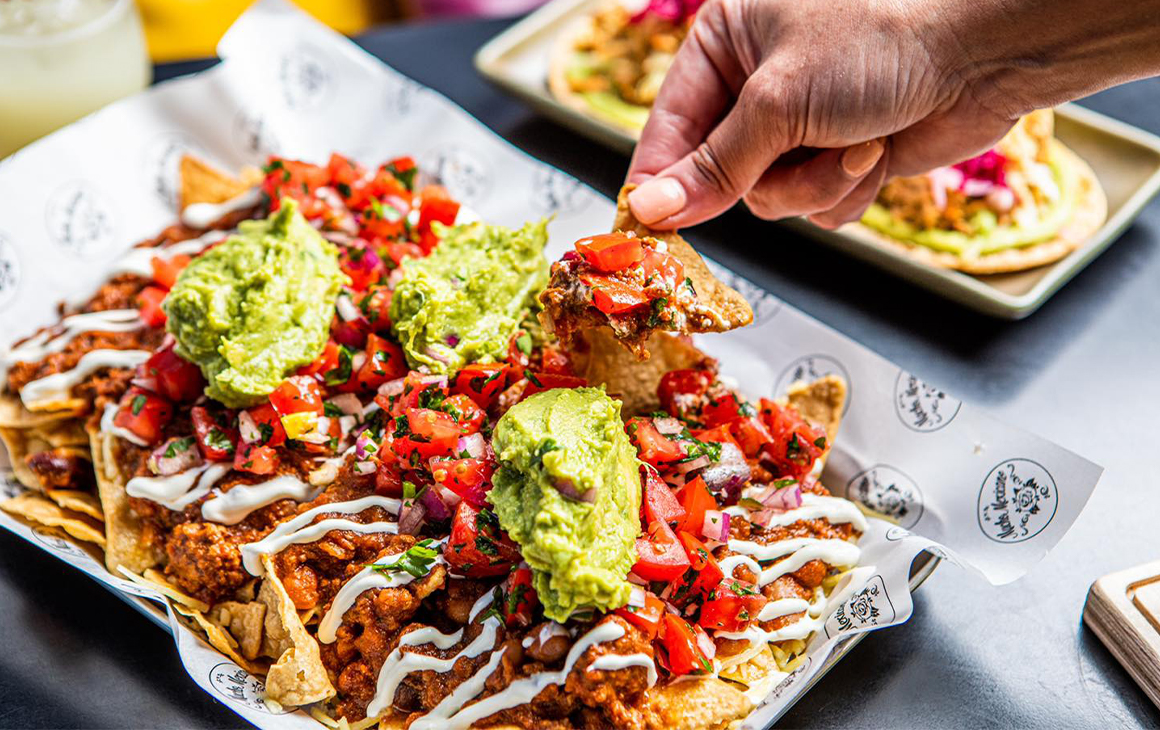 Gather a group of your closest amigos and amigas, and book yourself in for a fiesta special courtesy of Mucho Mexicano. Known as one of Brisbane's best Mexican restaurants, guests can choose from a list of delicious antojitos, comidas, tacos, nachos and more. The restaurant also offers daily deals so you can get the most bang for your buck, whilst treating your taste buds in the process. Our top pick is Taco Tuesdays, where $11.50 will score you three of their flavoursome tacos.
The Oxford Taphouse
Bulimba
Rounding our list is The Oxford Taphouse, a cosy watering hole with six rotating taps dedicated to showcasing the very best beer and cider Australia has to offer. Known to locals as the Ox, they'll even throw in the occasional Kiwi brew to keep patrons on their toes. The Ox's taps are accompanied by a full menu of food, wine and cocktails, not to mention a cheese and charcuterie board for those keeping it classy.
Ambrosia & Co
Bulimba
Inspired by the Greek word for 'food of the gods,' we can confirm: Ambrosia & Co lives up to the hype. The Mediterranean-style cafe, bar and grill has a dish for every occasion, making it the perfect crowd-pleaser when dining with picky eaters. Whilst you can eat in for breakfast, lunch or dinner, it's their relaxed evening menu that's earned a special place in our hearts. There's simply no passing up their spanakopita or saganaki, not to mention their mouth-watering gyros. Finish off with the feta, chicken salt and special sauce fries for a few extra carbs.
Looking for more places to add to your list? Check out Brisbane's best restaurants here.
Image credit: Grace Elizabeth Smith, Judit Losh, Sugo Mi, Mina, Il Molo