Heard of the Valley's new Cielo Rooftop Bar? If the name rings a bell (or you're already a regular), you'll be ecstatic to hear that its sister restaurant downstairs opens today—and we wanted you to be the first to know.
The fourth venue from the crew who are also behind Salt Meats Cheese and Eterna Dining, La Costa is the last piece of the puzzle to land at the corner of Brunswick and Alfred Street, turning the precinct into a little slice of Italian coastline. There's Cielo Rooftop Bar upstairs (the sky), La Valle wine bar and bottleshop around the corner (the valley) and La Costa Restaurant & Bar (the sea) now all together at last.
To be fair, La Costa Restaurant is a homage to the sultry tones of the Northern Italian coastline all on it's own. Behind the white, heritage-listed facade you'll find a dining oasis fitted out with exposed brick columns, seafoam-green and white décor, woven basket light fixtures and European table tops—all designed to transport you to slow and sensuous summers on the Italian Riviera.
The epically tasty menu plays on the coastal theme, making use of plenty of fresh seafood. Think gin and beetroot cured salmon bruschetta, mussels in white wine and sun-dried tomatoes with toasted sourdough and Moreton Bay bug spaghetti with shellfish broth. Other pasta dishes include creamy truffle pappardelle and pumpkin and sage ravioli, while a lengthy pizza menu features the likes of margherita, tartufata and quattro formaggi slices.
Make sure you save room for dessert, because the tiramisu bomboloni—doughnuts filled with tiramisu cream and chocolate sauce—and limoncello meringue tart both have your name on them. Order both, no judgement here.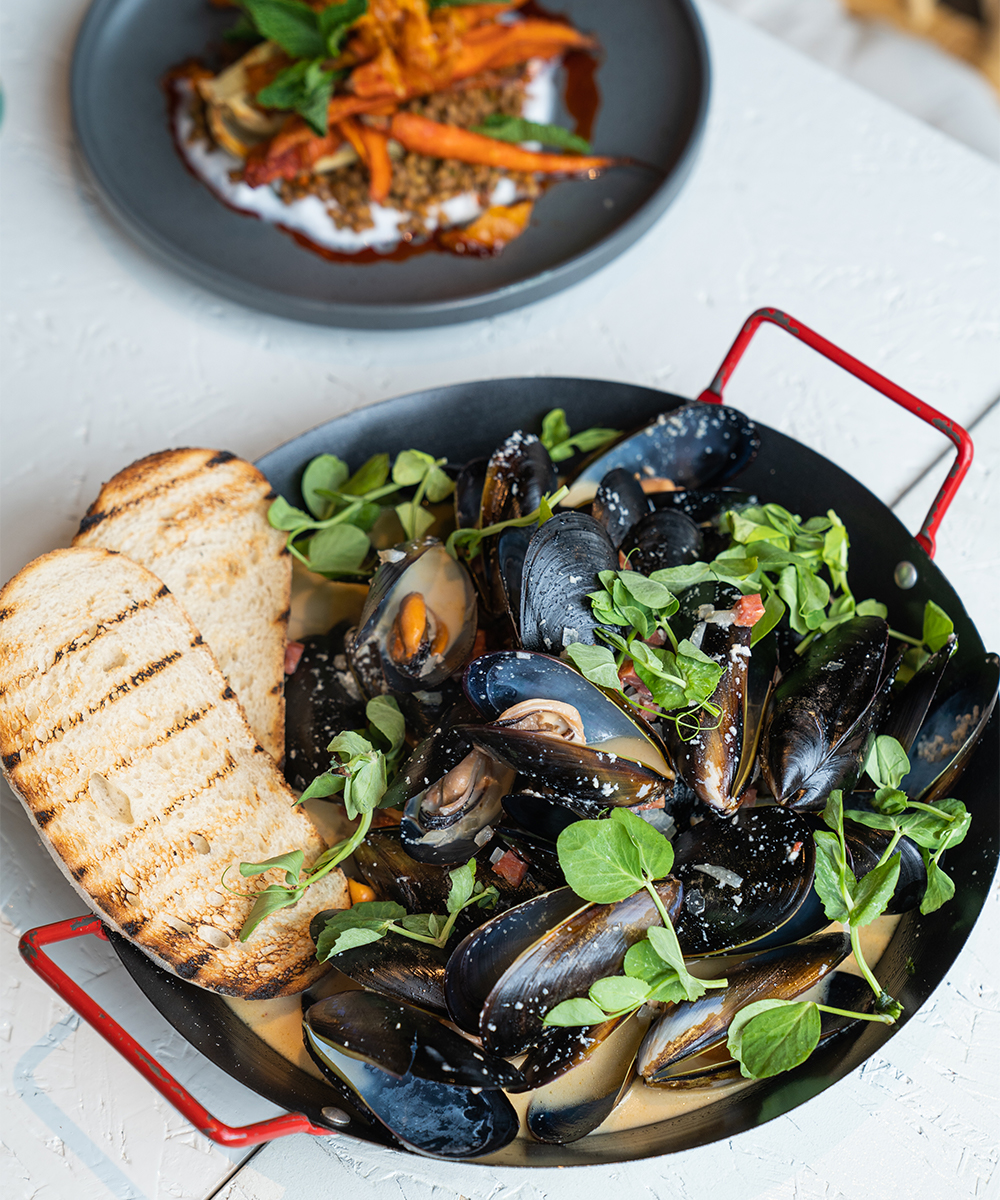 You'll also want to order a cocktail or two, because as with Ceilo, the drinks menu at here does not disappoint, listing out cocktails curated by the team from Australia's best bar, Sydney's Maybe Sammy (like this one), as well as champagne, Italian wines, local craft beers and boutique spirits.
Basically, the addition of La Costa Restaurant makes this new dining destination THE spot to spend a night skipping from venue to venue—we say start with wines at La Valle, sit down to dinner at La Costa Restaurant and finish up with a moonlit nightcap at Cielo. Find out everything you need to know about La Costa Restaurant here.
You can stay abreast of all of Brisbane's upcoming new openings here.
Image credit: Supplied