It's no secret we love a good night out at one of our favourite watering holes. But discovering a new bar that rivals our old favourites comes in at a close second.
Not that we'll ever leave those old faves, we just like to keep our options open, you know? There's no question it has been a big year for the local bar and brewery scene, so we've rounded up our pick of 2016 newbies who are deserving of a spot among the best bars on the Gold Coast. Have you visited them all?
Aloha Bar and Dining
Pineapples for errybody! If you didn't get a selfie with a booze-filled pineapple at Aloha Bar in 2016, well, you'd be among the minority. Maybe. From the same talented team that brought us Etsu, Aloha Bar and Dining rocked onto the scene early 2016 filling an under-utilised back alley posi with nautical knick knacks, island-themed paraphernalia, a crazy line-up of share cocktails, and infectious party vibes that attracted a solid crowd throughout the year. Truth is, Aloha is still a pop-up concept, and while the tiki bar's raging popularity has already seen the lease extended once, we can never be sure when one of the best bars on the Gold Coast is gonna close its doors for good.
Where: 18 Main Place, Broadbeach
Eddie's Grub House
Squeezing into the Gold Coast's best new bar openings of 2016, with an official launch wayyy back in the first week of January, Eddie's Grub House (AKA "the baddest bar in town") quickly cemented itself as one of our absolute faves. With a character all its own, this dive bar is bringing the cool back to Coolangatta— thanks to a fully-loaded back bar, epic pub grub, and a cool tatted and bearded crew, all set to a blues and rock 'n' roll soundtrack. Another reason we love 'em so damn much? Eddie's Grub House makes the finest cheeseburger we've ever wrapped our lips around on the GC. Big call, we know!
Where: 171 Griffith Street, Coolangatta
Balter Brewing Company
Hands down one of the most talked about new openings of 2016, it's hard to believe Balter's Currumbin-based HQ has been slinging brews from their cellar door for only eight short months. If you're anything like us, 2016 has been enriched by memories made at Balter. Whether it be Sunday session brews and good times with mates, partying with Mick Fanning post J-Bay win, helping to raise funds for worthy causes, or eating our first Zicatela wood-fired taco, we can't imagine life on the Coast without this legendary brewery slash bar in it. Thirsty? Always!
Where: 14 Traders Way, Currumbin Industrial Estate
Black Hops Brewery
We reckon this classifies as one of the Gold Coast's top success stories of 2016. Three mates walked into a bar and decided they wanted to make beer together. Some 18 months later, they were opening their very own sparkling brewery in Burleigh, a few hundred metres from the beach. What's rad about Black Hops is they've documented and shared their journey—the good, the bad, and the ugly—via blogs, podcasts, and even a book. A friendly new addition to the best bars on the Gold Coast, Black Hops' intimate taphouse has been a huge hit in 2016, and we're not surprised.
Where: 15 Gardenia Grove, Burleigh Heads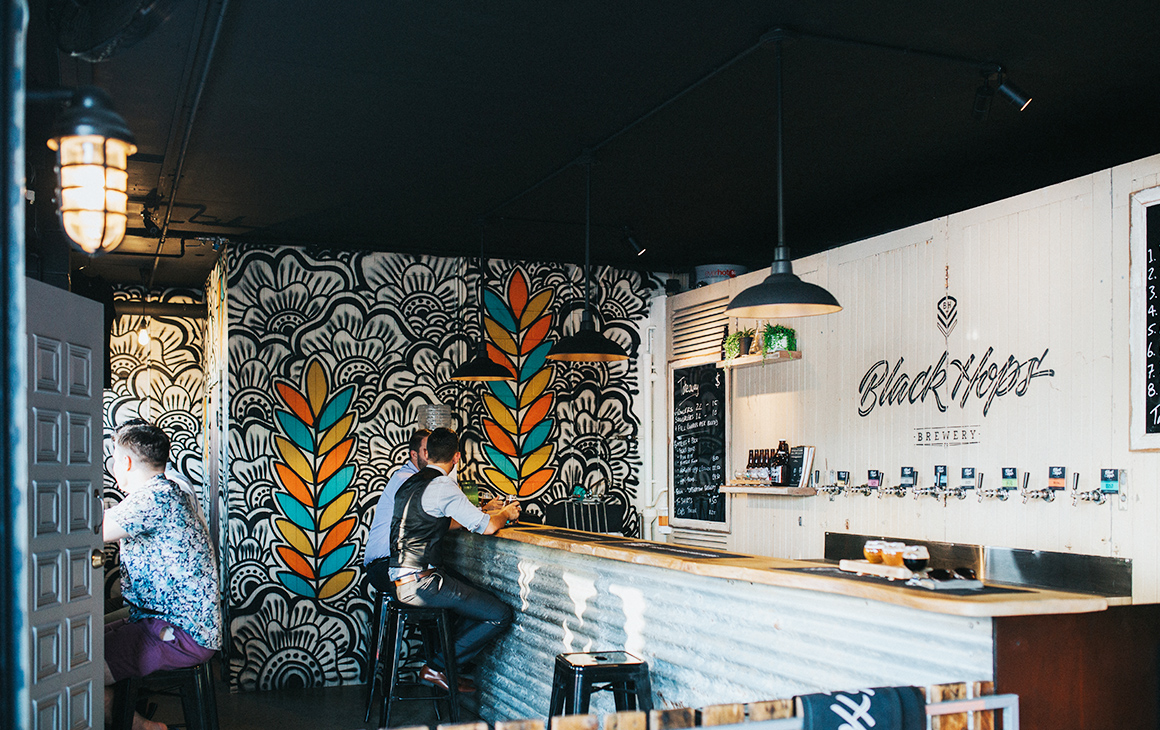 Burleigh Brewing
If there was a name for 2016, we're sure it'd be the "year of the brewery". At least on the Gold Coast. Burleigh Brewing is the forefather we can all thank for introducing our taste buds to something other than XXXX and Tooheys. They've been slogging away for a decade, wayyyy before craft beer was cool, so it was time they treated themselves to a brand new home for their rapidly growing brewery. A top contender among the Gold Coast's best new bars of 2016, Burleigh Brewing 2.0's cellar door is brimming with happy faces on weekends, plus live tunes, food trucks, brewery tours, exclusive beer tastings, and various special events ensuring its one of the Gold Coast's most celebrated institutions.
Where: 2 Ern Harley Drive, Burleigh Heads
NXT Door
Sneaking into our list of the best bars on the Gold Coast to open in 2016, NXT Door is so new you can almost smell the fresh paint. It'd be a crime not to give them a shout out, given they are making some serious waves with their unique superfood dinner dishes and cold-pressed concept cocktails. Though the bar and styling is one of the sexiest we've seen all year, and we reckon nightlife in 2017 is looking bright thanks to small bars in the 'burbs like this beauty.
Where: 2/1 Sunshine Boulevard, Broadbeach Waters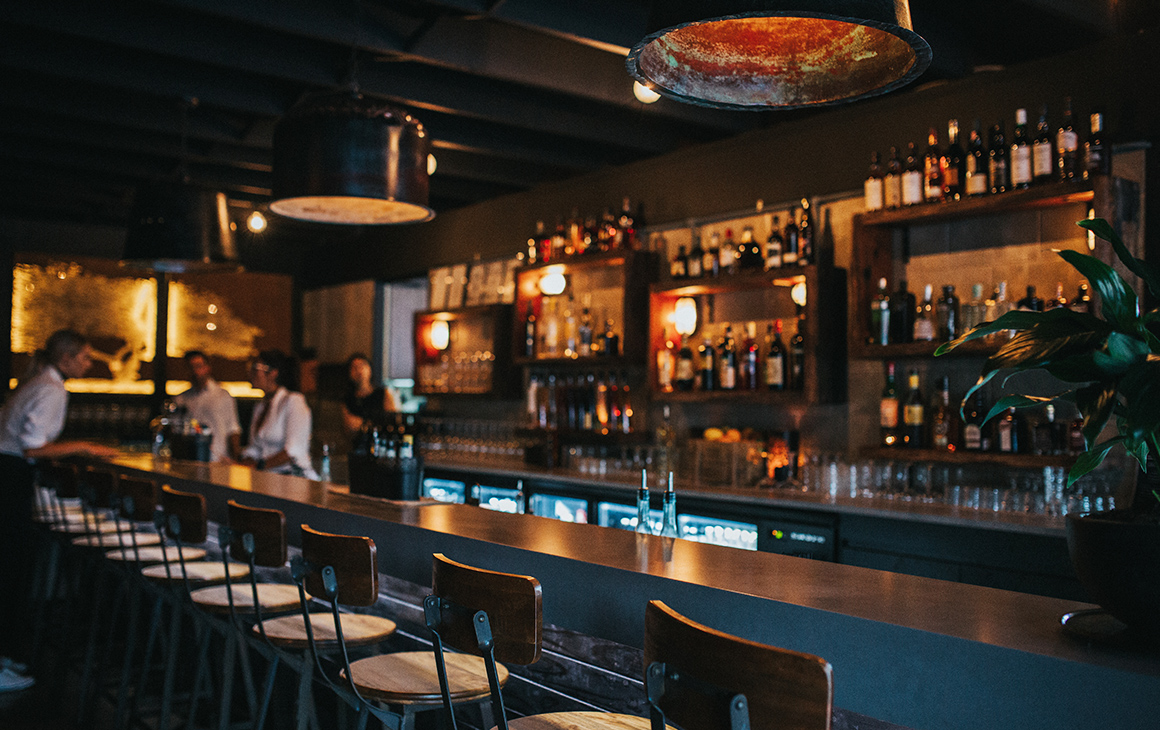 Backbone Craft Beer Bar
Southern craft beer lovers rejoiced when Backbone recently descended on Tugun. And who can blame them, now they have 12 rotating taps of craft beer—paired ingeniously with dumplings, bao, and other Asian bites—all within stumbling distance from home? Currently you'll find drops pouring from newbie Currumbin Valley Brewing, plus Black Hops, Balter, and Brouhaha out of the Sunshine Coast, alongside small batch brews by Green Beacon, EXIT, Cavalier, and Mismatch to name a few; there's sure to be something new to try with every visit. Cheers, boys!
Where: Shop 12, 489 Gold Coast Highway, Tugun
The Loose Moose
A stellar addition to Broadbeach in 2016, the seasoned hospitality team behind The Loose Moose literally knocked our socks off when unveiling one of the most mind-blowing restaurant fitouts to descend on our sunny shores, period. Inspired by the illicit underground speakeasies of America's 1920s Prohibition era with a twist of its Canadian cousin, The Loose Moose has an insane 130 whiskeys behind the bar, 15 taps of local craft and imported beers, a lively swing house soundtrack, and a hearty menu of slow-cooked meats, burgers, gourmet dawgs, and desserts to line the stomach. If you haven't found yourself at The Loose Moose yet, how 'bout we meet you there? Shotgun one of the leather booths!
Where: 72 Surf Parade, Broadbeach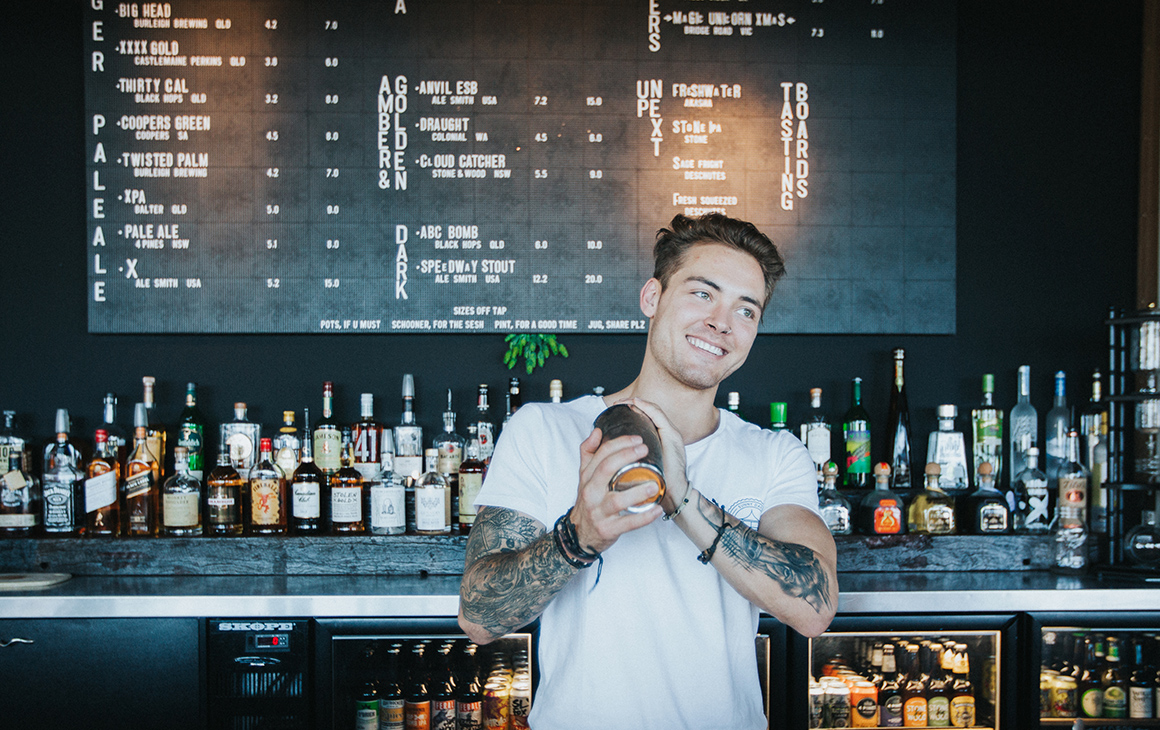 Sandbar
If you were scratching your head about this one, you'd be forgiven. Re-opening its doors moments ago, Sandbar is our freshest addition to Gold Coast's best new bars of 2016. This cafe slash restaurant slash bar hybrid is the rebirth of one of Surfers Paradise's longest established beachfront watering holes. The owner's son has lived in Indo part-time for seven odd years and had a hand in the set up of some of Bali's fave day clubs. Injecting some desperately needed cool back into Surfers Paradise, we love Sandbar's breezy new fit-out, always-holiday vibes, creative menus, extensive craft beer selection, and killer cocktail list to accompany those salty sea vistas.
Where: 52 The Esplanade, Surfers Paradise
Après Surf
While it might not be the glitziest nor most outspoken new bar of 2016, Après Surf has amassed quite the posse of loyal followers. Inspired by the après ski scene of Europe and North America, Mermaid Beach's unassuming dive bar cum diner is just as well known for its ridic line up of weekly cheap eats, as it is for its retro ski parties.
Where: 2376 Gold Coast Highway, Mermaid Beach
Garden Kitchen & Bar
TBH, we haven't spent a ton of time dining in the "kitchen" side of Jupiters' summer 2016 addition, though we think majority of Metropolist readers will agree it's the leafy outdoor garden bar that's the star of the show. Taking full advantage of the Gold Coast's sunny climate and balmy nights, Garden (Kitchen &) Bar has been a real clincher in luring locals back to Jupiters. Never has there been a more opportune time to throw on a party dress in the daylight hours, sip on a froze, or lounge about on a beanbag thinking to yourself how bloody lucky we are to live where we live. And 'cause this is just the tip of the iceberg, we can't wait to see what 2017 has in store for Jupiters as one of the city's most iconic buildings prepares to morph into The Star. Boom!
Where: Jupiters Casino and Hotel, Broadbeach Island, Broadbeach
Already drank your way through the best bars on the Gold Coast in 2016? How about this bucket list of GC's best cafes?
Photo credit: Hayley Williamson for Metropolist