Italian. Ask anyone what their favourite cuisine is and, nine times out of ten, it'll be Italian. Pizza, pasta and antipasti—what's not to love? With great palatable praise comes great responsibility, to not only deliver delicious meals to the masses, but to pay homage to the traditional recipes—some which have been handed down and perfected through countless generations. And that's what makes Italian food so damn great, it's been tried, tested and tasted over and over again.
Finding authentic Italian requires due diligence. Lucky for you, we've done the legwork (and carbs) and sorted the stayers from the players. You can say grazie mille to us later. Scroll on for 13 of the best Italian restaurants on the Gold Coast in 2022.
Orzo
Broadbeach
Sister restaurant to another fabulous Broadbeach eatery Social Eating House + Bar, Orzo is the modern Italian restaurant of your foodie dreams. Expect handmade pasta, incredible desserts and Italian-inspired cocktails worth returning for. Simple, fresh and local is the mantra here. Orzo's concise yet impressive Italian-inspired menu includes a playful smattering of Asian and native Australian ingredients—like bush tomato and lemon myrtle—to make it truly distinctive. A current and sophisticated addition to the bustling Oracle Boulevard dining precinct, Orzo has long leisurely lunch and romantic date night written all over it.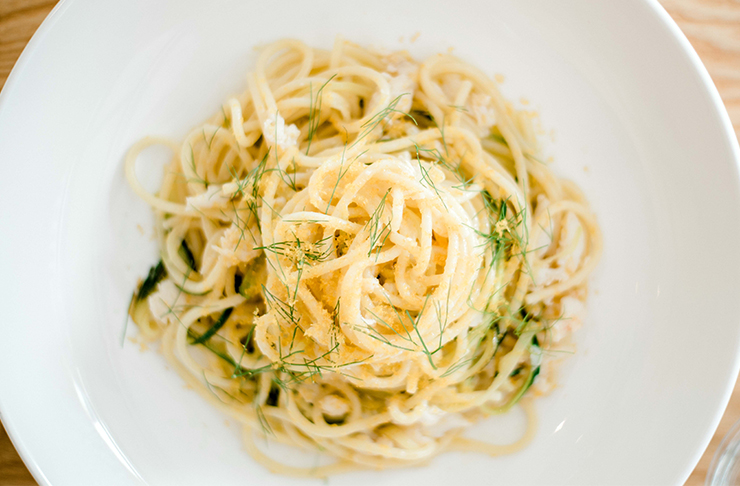 Balboa Italian
Palm Beach
One of the best Italian restaurants on the Gold Coast, and a firm favourite of ours, is Palm Beach's Balboa Italian. Like a glistening beacon of beauty on the Gold Coast Highway, this treasured neighbourhood haunt is serving the locals fine Italian fare with a contemporary twist, all in the most magnificent of settings. With towering ceilings, a grand chandelier and the perfect amount of rustic charm, Balboa's decor is all kinds of Insta-worthy. Come prepared to devour plate after plate of antipasti, woodfired pizza, handmade pasta and risotto. We recommend you arrive early, plonk yourself down at the sexy bar and sink an espresso martini to get yourself started.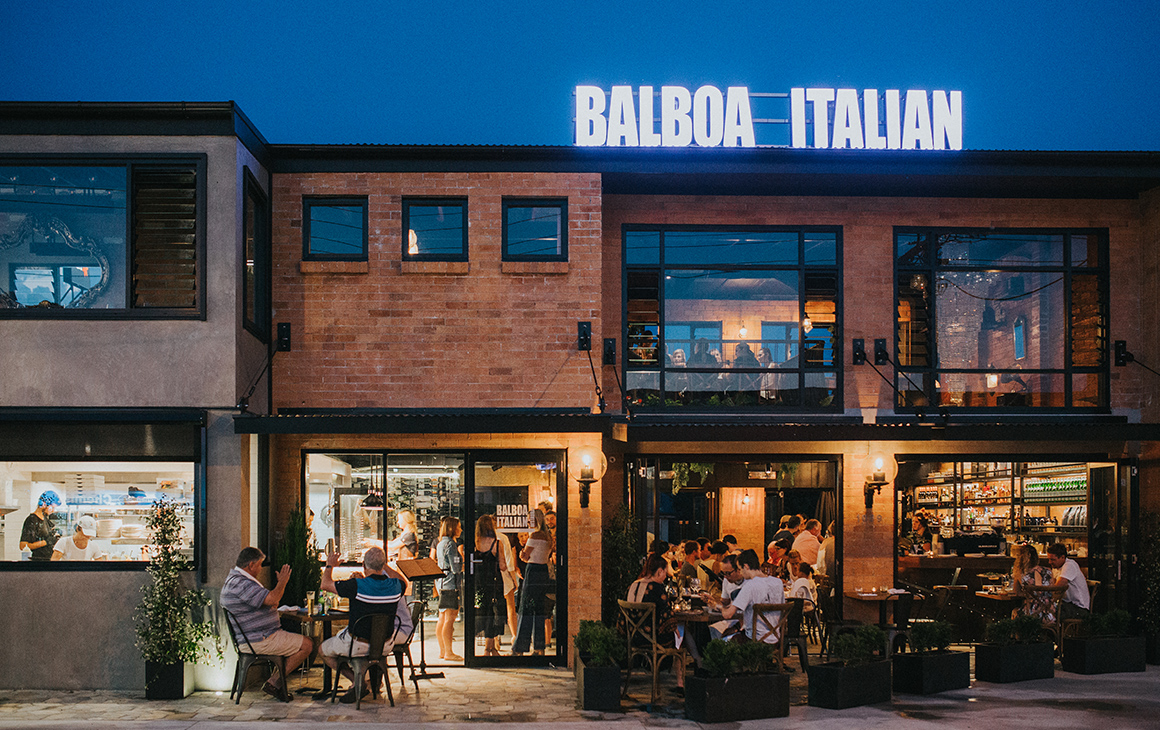 Goccia Italian Pizzeria
Mermaid Beach
For top-notch pizza, pasta and share plates that won't break the bank, it's obvious why locals have fallen head over heels for Goccia. Cosy up inside close to the wood-fired pizza oven or dine alfresco under the festoon lights, Goccia (pronounced 'gotcha') is like a warm hug from family, made all the more authentic by the Italian accents taking your order with a smile. In all seriousness though, we're going to be bold and claim Goccia are serving up some of the absolute best pizzas on the Gold Coast.
Gemelli Italian
Broadbeach
A packed dining room seven nights, plus lunch Thursday to Sunday, is a testament to the young Carney brothers who introduced some of the most authentic Italian fare to the Gold Coast. Gemelli, translating to 'twin' in the mother tongue, is the original trattoria in this hospitality empire and is somewhat of an institution among pizza and pasta lovers. The brothers were making pasta sauce before most of us had learnt to read and write, and it's their traditional recipes, passed through the generations, which are enjoyed by locals and visitors alike at their Broadbeach restaurant. Come for the woodfired pizzas, melted gnocchi bowls and those drool-worthy Nutella Bomba desserts.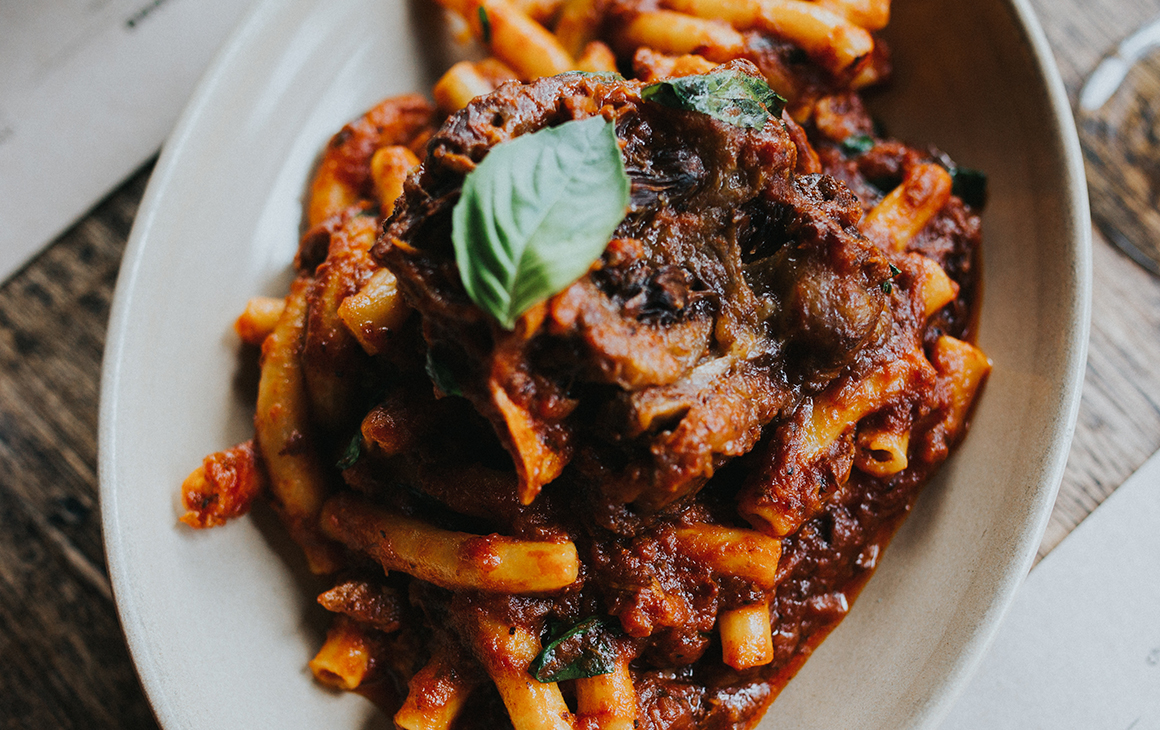 Cucina Vivo
Broadbeach
Step past the open plan kitchen and crackling woodfired pizza oven and you'll be transported to a little slice of the Amalfi Coast right here in Broadbeach. We love Cucina Vivo's retro '60s colour palette of dusty pink and seafoam blue, decorated with oversized pendant lights, plantation-style shutters and a chic white terrace overlooking The Star's sparkling resort pool. Work your way through a menu of antipasti, woodfired pizzas, handmade pastas and Alla Grigila mains (from the charcoal grill). Our tip? You must not leave without trying Cucina Vivo's legendary Cioccolato Rosso Ferrari.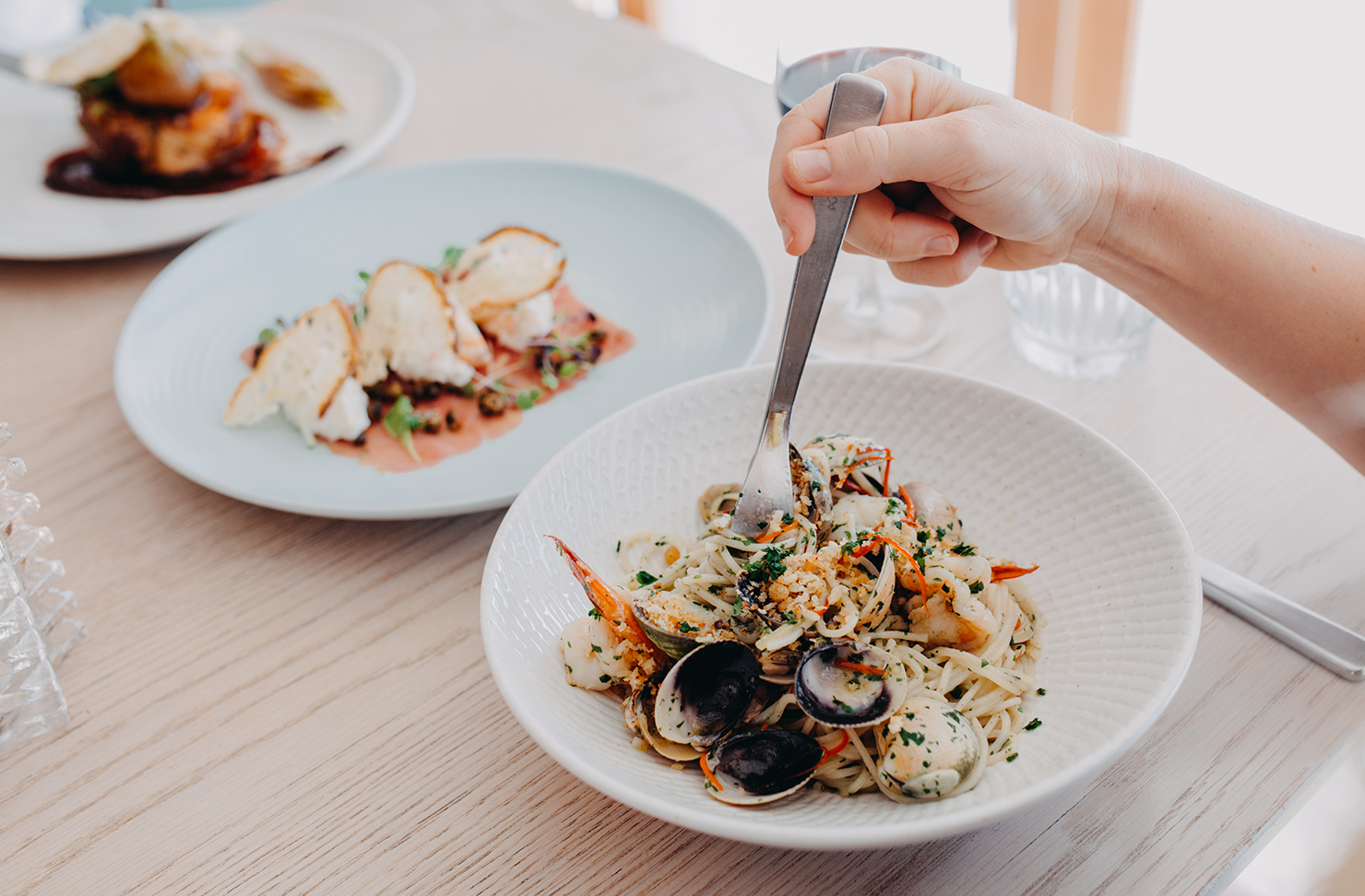 Gemellini
Nobby Beach
Baby brother to Broadbeach's much-loved Gemelli Italian, you may be tempted to dine at Gemellini for the eye candy alone. A refined addition to Nobby's hipster scene and one of the best Italian restaurants on the Gold Coast, Gemellini is dishing up authentic woodfired pizzas and homemade pastas with recipes inherited from Nonna. What ever you do, don't leave without trying The Carne pizza with pomodoro base, salsicce (a house-made fennel pork sausage), ham and salami.
Salt Meats Cheese
Surfers Paradise
Salt Meats Cheese in Surfers Paradise is a hot contender among the best Italian restaurants on the Gold Coast. This vibrant, casual bistro serves up classic, tasty Italian cuisine with some special twists thrown in for good measure—spaghetti served from a wheel of cheese, anyone? Start your meal off with a loaded platter of imported cheese and cured meats then move onto their range of delicious pastas.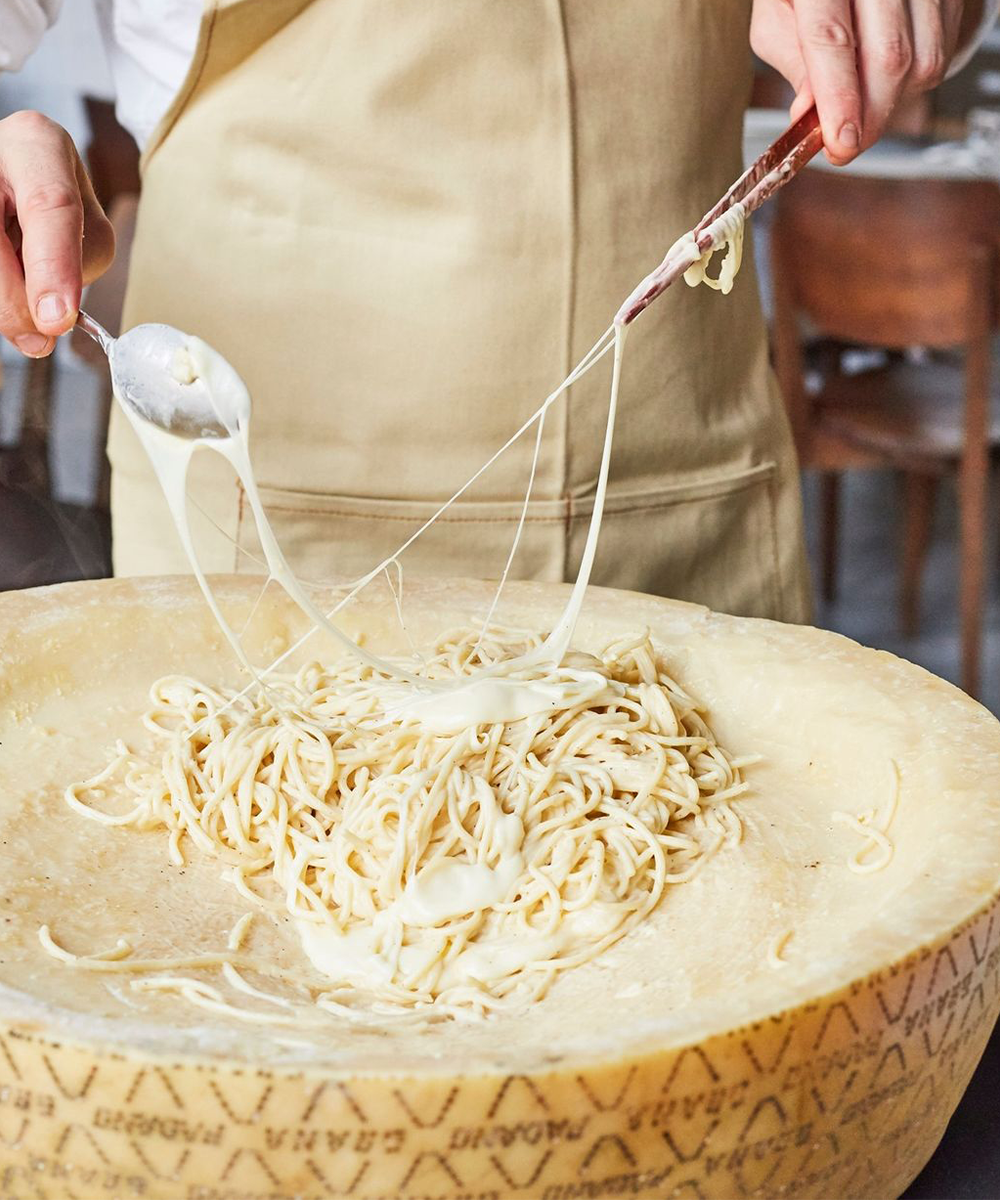 The Don
Burleigh Heads
The crew behind Margarita Cartel knows how to open a successful venue and that fact is reflected in the delicious simplicity of The Don. The Don is a modern Italian eatery with an Aussie twist, serving up mouthwatering wood-fired pizzas and other luscious Italian street food like arancini, bruschetta, burrata and more. Pair the fare with Tuscan wines or Aperol Spritz and you've got yourself a true Italian feast. Plus The Don is located at North Burleigh Kitchens, which also houses Margarita Cartel, so if you're feeling spicy, you can add a side of Mexican fare to your Italian dinner, which honestly sounds like a double win to us.
Roy's By Gemelli
Sorrento
When Italian fare is this good, it's worth hunting down. Which is exactly what you'll need to do if you wanna try Roy's By Gemelli—one of the best Italian restaurants on the Gold Coast. With two thriving restaurants already under their belt, brothers Alec, James and Paul aspired to create a social meeting place for the neighbourhood of Sorrento, where residents could wine and dine without needing to drive or book a babysitter. With a menu bursting with Gemelli classics and authentic recipes from the motherland, for the rest of us, a drive into the backwaters of Broadbeach is definitely worth it to sample one of the best Italian restaurants on the Gold Coast.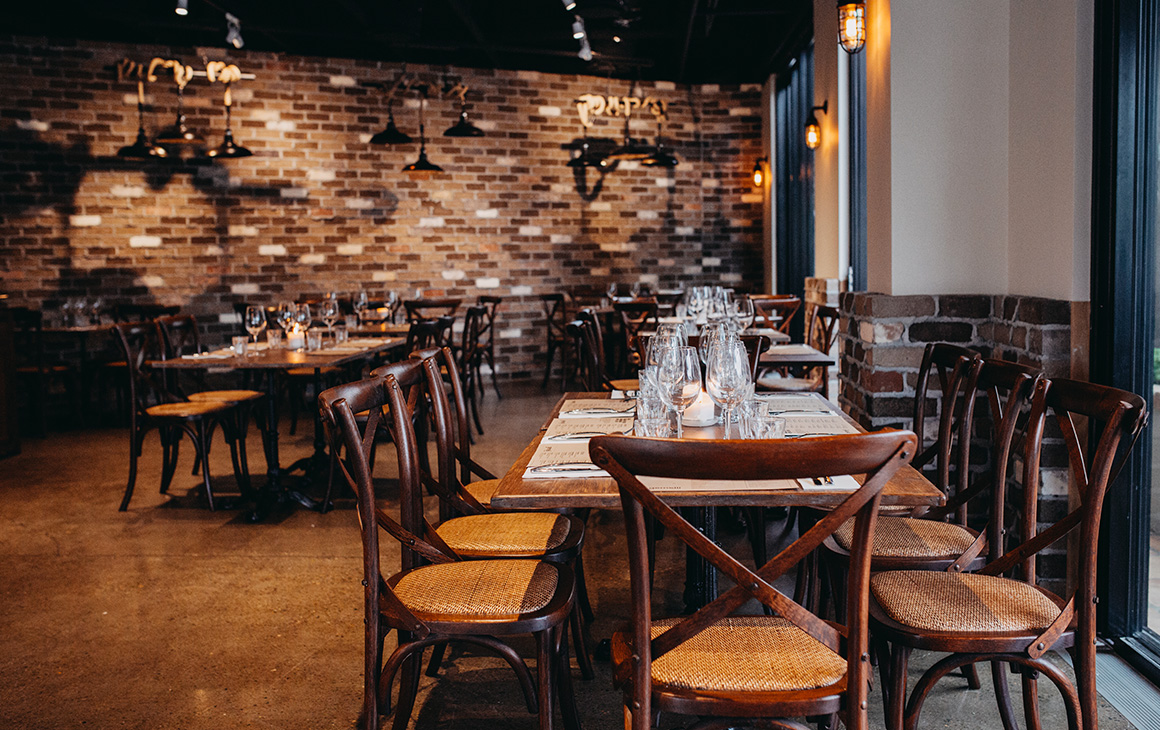 Osteria Del Mare
Burleigh Heads
If we could only live on pizza and pasta for the rest of our days, we'd die pretty damn happy to be honest. And if that particular tucker came from the gang at Osteria Del Mare, then we'd be stoked. Chef head and owner Andrea Riva originally hails from the Northern Italian region of Emilia Romagna is sharing his foodie roots with a menu that's filled with delectable eats. Their signature dish, lasagne del mare, is a must-do—think fresh and flavoursome squid, prawn and fish, cooked to perfection between delicate layers of activated charcoal pasta. Yep, it's tasty and totally Insta-worthy.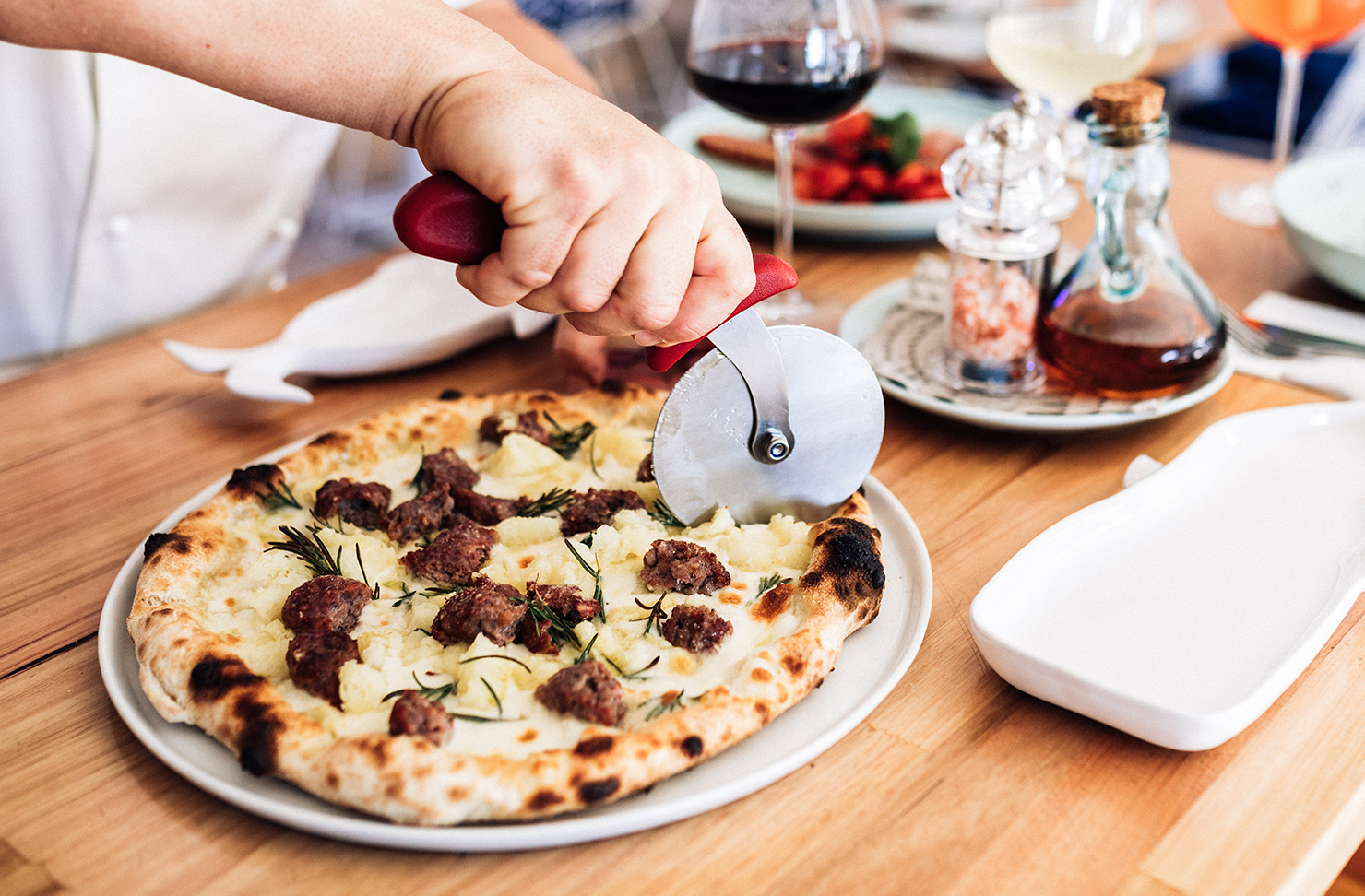 Double Zero
Broadbeach
Double Zero take a very traditional approach to their craft, creating pizza exactly as they are made at their birthplace in Naples, Italy; which of course means an authentic woodfired oven, traditional cheeses and true, Italian flavours. So it's no surprise they're certified by Associazione Verace Pizza Napoletana as one of Australia's most authentic Italian pizzerias. An impressive feat indeed and good reason to hop in and try Double Zero's genuine Napoletana creations for yourself or, better yet, book in for a pizza making master class and learn the true art form direct from the professionals.
Justin Lane
Burleigh Heads
The king of Italian food in Burleigh, Justin Lane has been providing a warm welcome to those seeking a charismatic dining experience since 2011. Hands down a local institution and one of the best Italian restaurants on the Gold Coast, there's a constant thrum to this fantastic spot. Get in early to nab a seat on the open-air terrace for a few negronis in the late afternoon sunshine, before moving inside to a swanky leather banquette in the upstairs dining room or an intimate table for two in the festoon-lit arcade laneway. Our pick for dinner? The prawn, calamari and garlic woodfired pizza on sourdough never disappoints.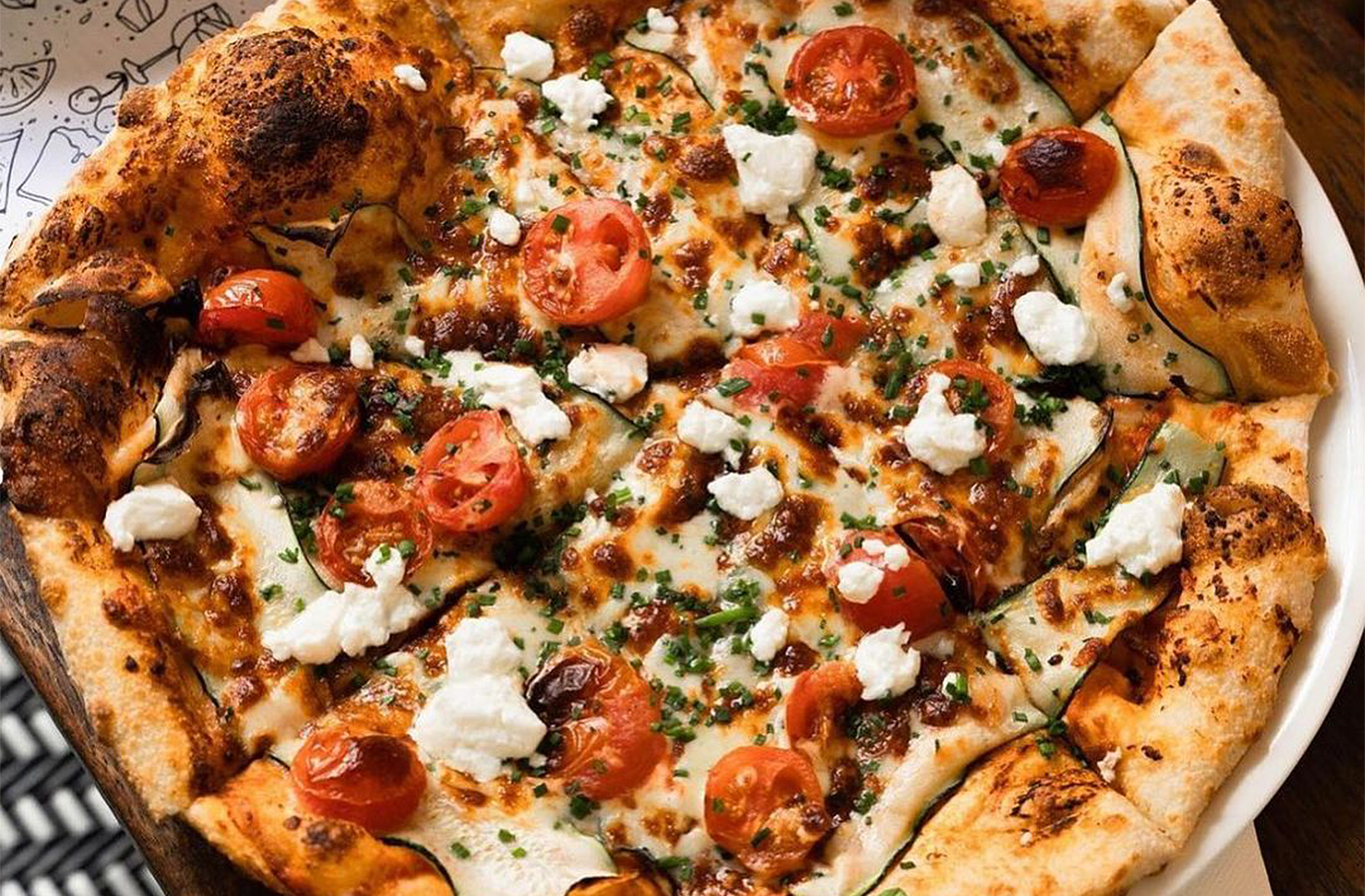 Mario's
Broadbeach
You know if your Italian dinner destination is called Mario's, you're in good hands. With a staggering 20-plus pizzas to tempt you, from the simple Capricciosa to the Zingara with garlic prawns, spinach and camembert, it's inevitable you'll be rolling outta here. After 18 years on the scene and a big favourite with both locals and tourists, it would be a crime to leave Mario's off a list of the best Italian restaurants on the Gold Coast.
In a carb coma from the best Italian restaurants on the Gold Coast? Check out our round up of the best spots for tasty pho.
Image credit: Hayley Williamson for Urban List, Salt Meats Cheese & Justin Lane