The cat cafe boom has been seen around the world, and finally, we're starting to see cat cafes in Melbourne pop-up, both in the city, and further afield.
Wondering which is the best cat cafe Melbourne has to offer? Look no further, because these are the best cat cafes in Melbourne.
Cashmere Cat Cafe
CBD
Another OG cat cafe Melbourne is offering up, Cashmere Cat Cafe Melbourne prides itself on providing nothing but luxury for their 25 cats. The spacious cat cafe is spread over 160sqm for you and the kitties to interact in, and for when the cats at Cashmere Cat Cafe Melbourne need a break from all those scratches, they can pop off to the designated cat-only area.
Cat Cafe Melbourne
CBD
The first cat cafe Melbourne was graced with is aptly named 'Cat Cafe Melbourne', the two-level feline haven features a cafe for the humans where you can grab a coffee, a snack and a pat with your new-found furry friends; meanwhile, on ground level, Cat Cafe Melbourne features a cat lounge for the cats to chill out in. There's also a cat staircase at Cat Cafe Melbourne, where the four-legged friends can roam freely between the two levels.
Come mid-June 2023, Cat Cafe Melbourne will be closing its doors at their current location, so book in a cuddle for the next month or so.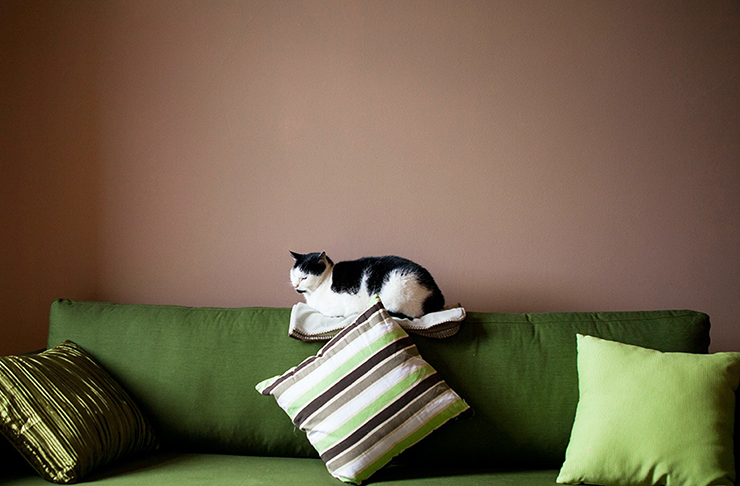 Grounded Paws
TRARALGON
You've visited the best cat cafes Melbourne has to offer, but what about cat cafes further afield? Traralgon's Grounded Paws Animal Rescue and Cat Cafe has anyone after cuddles with kitties in Gippsland covered. There are around cats calling Grounded Paws Cat Cafe home at any one time, but the difference here is that each and every one of them are up for adoption, so if you fall in love with one (or several), you might even be able to take them home with you.
Keen for more of Melbourne's best? Check out the below:
Melbourne's best bars
Melbourne's best cafes
Melbourne's best restaurants in the CBD
Melbourne's best new openings
Melbourne's best cheap eats
Best Japanese Melbourne