Gnocchi. A staple pasta choice, however, curating a classic and delicious gnocchi recipe is an art form; the humble potato dumpling may look simple, but they are far from it. Anyone who's actually made gnocchi will tell you: its complexity is in its simplicity. And when you get the real deal, the homemade stuff that melts on the tongue, watch out though, it leaves the humble spaghetti in the dust.
For the best gnocchi in Melbourne in 2022, keep scrolling:
Pasta Poetry
FAIRFIELD
Inspired by traditional Bologna cooking, Pasta Poetry is dedicated to great pasta and some of Melbourne's best gnocchi. Only using the freshest ingredients and curating handmade pasta daily, you don't want to pass up their gnocchi. Unlike a typical Italian diner, Pasta Poetry serves pasta for you to enjoy at your own home. So, take home a box of their restaurant-quality gnocchi and host a pasta festa at home.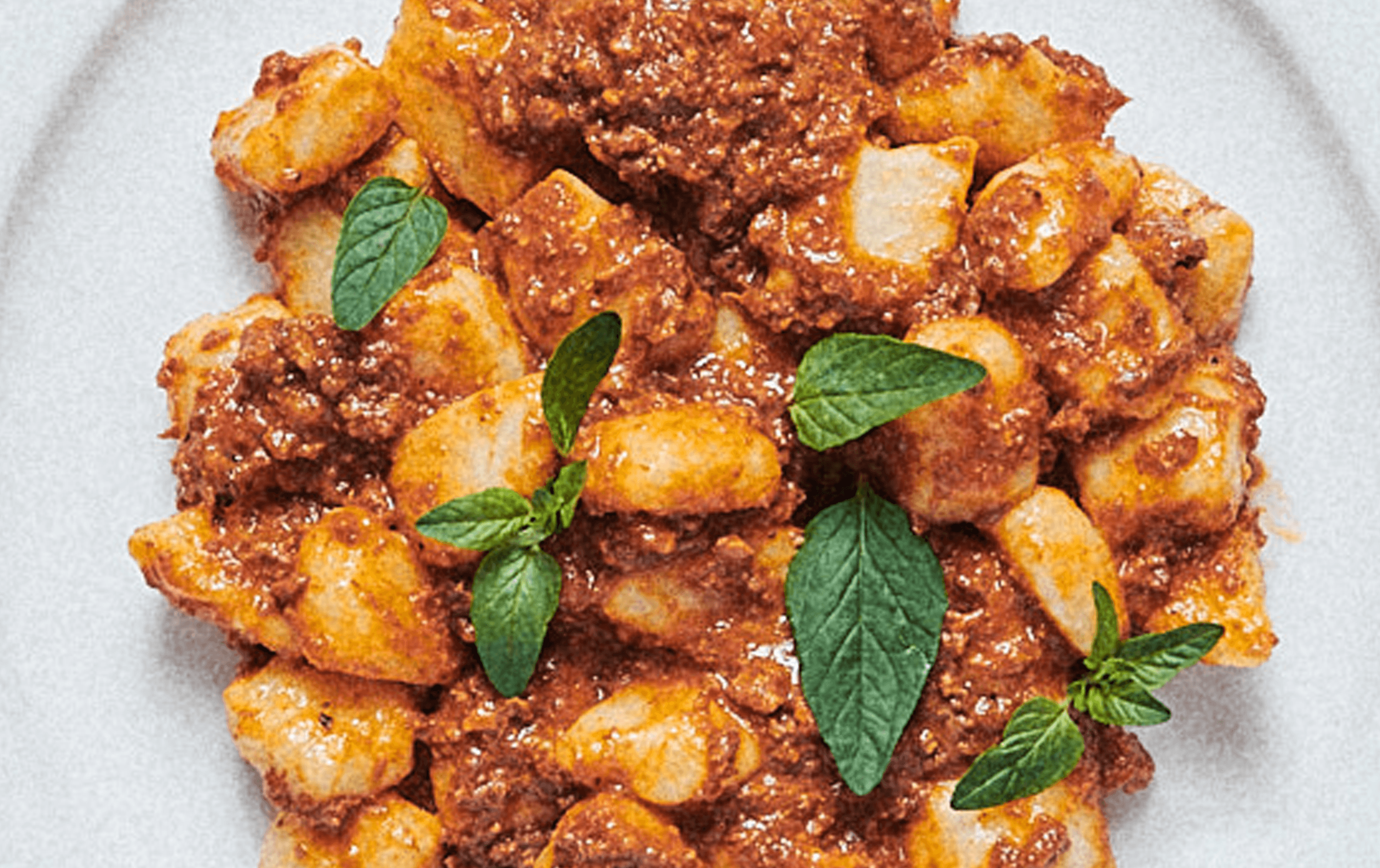 Good Gnocchi
CARLTON NORTH
As the name suggests, Good Gnocchi is good. Well, pretty damn good, because we think it's some of the best gnocchi in Melbourne. Their menu is devoted to one thing and one thing only. You guessed it, Gnocchi. The lamb ragu is immaculate, as is the cashew pesto or really any of their sauces. If you grab a spot by the bar, you'll get in on the action and see each chef dish up hearty plates of gnocchi. Be warned though, the sight alone will make you drool.
Tino Bar & Restaurant
BRUNSWICK
In a move to get back to their Latin American roots, Tino will be launching Gnocchi Day on the 29th of every month to reignite the Argentinian tradition. While the classic potato and flour dish is simple, it is a labour of love for Argentinean born-and-raised chef Sergio Tourn who will be responsible for curating the rotating selection of accompanying sauces. After polishing off your bowl of gnocchi you are welcome to make a donation which Tino's will match and pass on in full to CERES.
Gnoccheria
COBURG AND MIDDLE PARK
Another take-home goodie is Gnoccheria. The team constantly changes up the gnocchi that they're serving and flavours include; parmesan and fresh thyme gnocchi, rocket gnocchi, burnt butter and sage gnocchi—and of course traditional potato. It's fair to say they're always trialling new mouth-watering combos. Grab yourself some of their gnocchi, take it home and cook up a feast. You can even pretend you made the gnocchi—we won't tell Gnoccheria.
Di Stasio
CBD
Di Stasio have rendered themselves a Melbourne institute when it comes to Italian fine dining and so of course their contribution to the city's gnocchi offerings doesn't fall short. Their gnocchi quatro fromaggi is, you guessed it, a classic four cheese gnocchi. While not for the dairy shy, this cheesy dish certainly deserves an honourable mention on the gnocchi shortlist. Everything Di Stasio does is immaculate and their interpretation of the simple potato and flour dish is something to savour.
Mamma's Boy Trattoria
BRUNSWICK
Severing up bottomless gnocchi is the Brunswick Italian local, Mamma's Boy Trattoria. If you can't get enough of the delicious potato pasta—on Sundays they offer a bottomless option serving unlimited cocktails and gnocchi. Work your way through three distinct gnocchi dishes including slow-cooked ragu, classic Napoli with Fior Di Latte, and a truffle mushroom and spinach number. The drinks are a collection of Spritz, Mojitos and Martinis. They'll also throw in some garlic bread, in case that wasn't enough. We were sold at unlimited—see you there.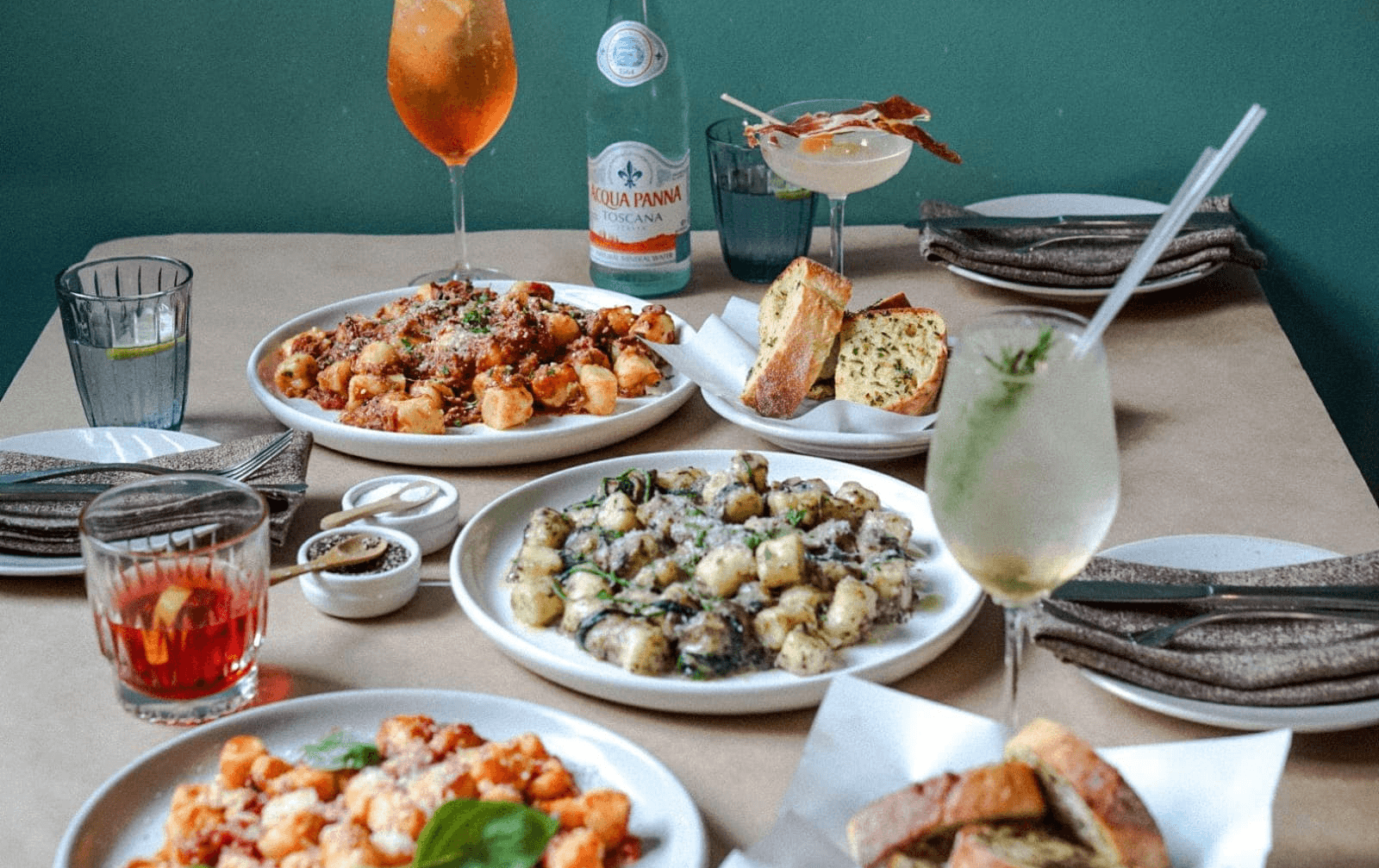 48 Hour Pizze e Gnocchi
ELSTERNWICK AND SOUTH YARRA
This is hands down one of the best gnocchi spots in Melbourne. 48h's name comes from the fact that their gnocchi dough rests for 48 hours before being served. Once you take a bite of one of their potatoey-pillows you'll get it and wish everyone spent this long on their gnocchi dough. Not only does the gnocchi soft to the bite, but their sauces are equally on par. If you're in Melbourne's southeast, head over to 48h ASAP.
D.O.C Gastronomia
CARLTON, SOUTHBANK AND MORNINGTON
D.O.C Gastronomia is known for its great pizza and hearty pasta. If you're after authentic Italian food without the hefty flight price—D.O.C is the perfect spot. We strongly suggest the Gnocchi Alla Norma which is a tomato-based sauce with fried eggplant and salted ricotta. The Sicilian-inspired dish is also gluten-free and perfect for dietary restrictions. The environment at D.O.C has a modern yet traditional feel—so head over to try one of the best gnocchi spots in Melbourne's north.
Local Folk Cafe
KENSINGTON
A classic Kensington oasis; all cute timber, leafy trees and that sunlight you only get in the northwest. Local Folk is a brekky hotspot and it's unusual to see gnocchi featured on a breakfast menu. This one's an exception: a hearty mix of potato gnocchi, bacon, cherry tomatoes and mushroom, all topped off with pickled onion, a fried egg and shaved pecorino. Sounds weird, but we promise it works. The egg splits and coats the gnocchi, creating some sort of alchemical fusion that may be new to science. We're giving it the prize for the best brekky-gnocchi in Melbourne.
Cucinetta
SOUTH YARRA
The intimate twenty-nine meter square Italian restaurant first put themselves on the gnocchi map with their limited edition twenty-nine cheese gnocchi. Cucinetta have once again put their own spin on the dish with their infamous beetroot gnocchi. The handmade purple coloured dumplings are accompanied by a twenty-four month old parmigiano reggiano sauce and balsamic glaze.
Eat'aliano By Pino
WINDSOR
Eat'aliano has staked its reputation on pizza done; Ruota Di Carro ("chariot wheel" style), which means huge, puffy-crusted, ultra-thin wagon wheels of cheesy deliciousness. But, the gnocchi might just give it a run for its money. With two variations to the pick from a Napoli sauce with mozzarella or a four-cheese sauce baked in the oven. It's almost too hard to choose, so we suggest grabbing both and sharing.
Ms Frankie
CREMORNE
Ms Frankie is a contemporary, A-grade cocktail and pasta bar. The pasta is made by hand in a glass-enclosed, temperature-controlled booth. You can even sit up at the bar and watch Piera do her thing through the glass. The gnocchi ragu is a definite highlight: slow-cooked beef in a simple red sauce, with a depth of flavour that makes your brain fizz. And as you'd expect Piera nails the gnocchi—they're delicate and well-seasoned, with just a hint of bite.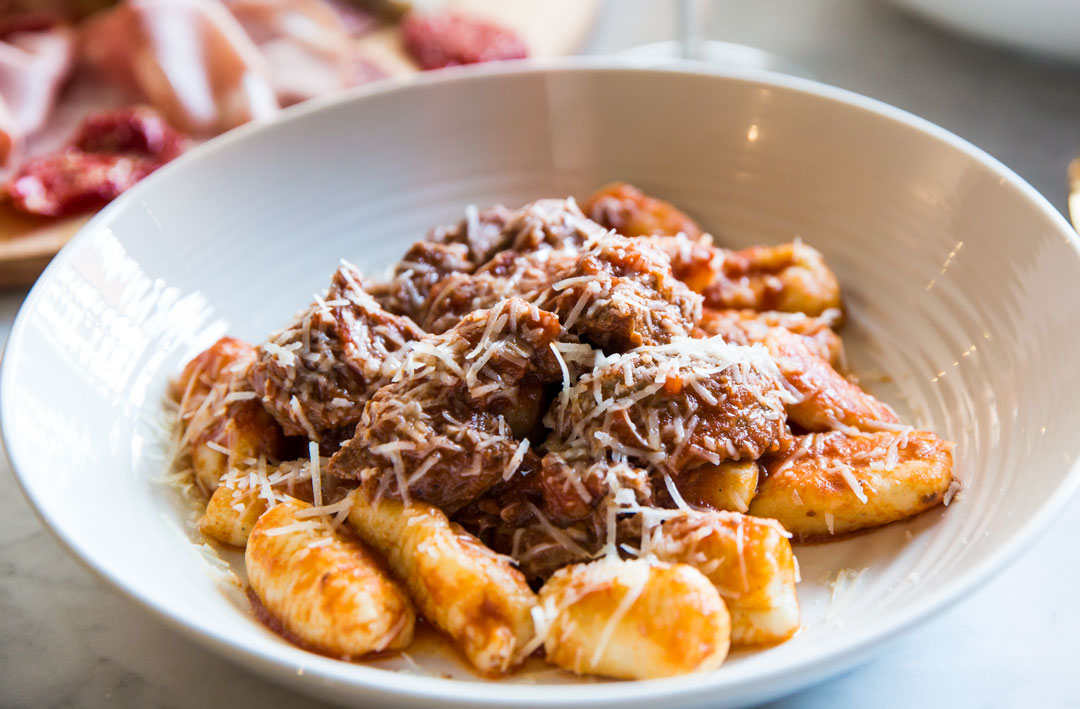 Thirty-Eight Chairs
SOUTH YARRA
You know the Italian's gonna be good when you've got these guys at the helm. Thirty-Eight Chairs is all about modern Italian food with the old-school Italian service. Start the night out with a little Cicchetti and then move on to the main event: gnocchi. Served with baby veal ragu with a white wine salsa it's beautifully presented and one of the best gnocchis in Melbourne.
+39 Pizzeria
TOORAK AND CBD
As the name hints, +39 Pizzeria makes a delicious pizza. However, their gnocchi has an equal wow factor. Their Venetian style duck ragu sauce with Grana Padano and fresh thyme will transport right you to the streets of the water-based city. +39 Pizzeria is fixated on traditional and authentic Italian food, and their gnocchi showcases just that.
Lover
WINDSOR
Windsor's cocktail bar and eatery, Lover, delivers some of the best food and drink on Chapel Street. They're also dishing up one of the best gnocchis in Melbourne, vegetarian style. Their pan-fried pillows of potato goodness are dressed in a Romesco (tomato-based) sauce with broad beans and mint. Fresh, zingy and oh-so-moreish. Get it while it's hot.
Baby Pizza
RICHMOND
From the makers of Melbourne's mod-Asian mecca, Chin Chin comes the sexy Italian half-sister smack bang in the heart of Richmond. Baby Pizza's authentically Italian menu features 20 pizzas using simple yet tasty ingredients, such as fresh mozzarellas and salty pancettas. But the gnocchi is just as delicious, served with pumpkin and sage, it is pure ecstasy.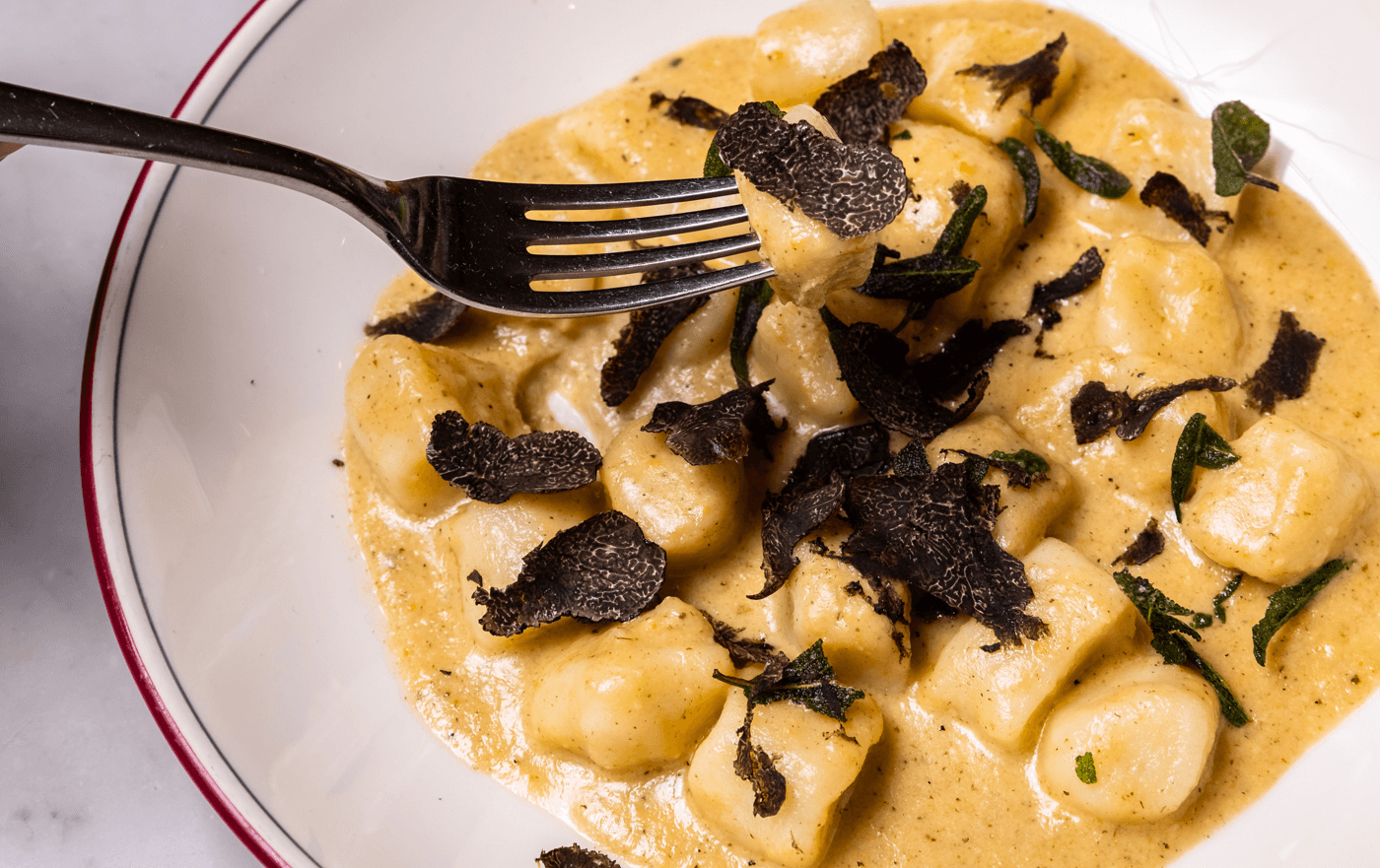 Vaporetto
HAWTHORN
Hawthorn's Venetian wine bar and eatery Vaporetto, is constantly changing their menu—and they've got a gnocchi dish that will make you want to sell your Brunswick loft and move into a garret on the Grand Canal. Perfectly cooked potato gnocchi, paired with a pull-apart, slow-cooked lamb shoulder ragù, leeks, carrots, green salsa and truffled pecorino. This certainly gets a shoutout for some of the best gnocchi in Melbourne.
Tipo 00
CBD
Bow down before the undisputed king of Melbourne pasta. What did we do before Tipo 00? There are food-envy traps all over the place, but the gnocchi is 99.5% of the time the right decision. It is literally one of the best and most unique gnocchis in Melbourne. The texture is soft, with a teeny bit of give. The sauce is also spectacular and consists of braised duck, porcini mushrooms and grated pecorino. Order it and prepare to be the focus of severe table envy.
Hungry for more? Here's where to find Melbourne's best restaurants.
Image credit: Mamma's Boy Trattoria (supplied)
Ms Frankie | Jenna Fahey White
Pasta Poetry | Simon Shiff