Brunswick, or Bulleke-bek in Woi Wurrung language, is the inner-city suburb in Melbourne's northeast. The area was once considered very working class but in the past decade, the region has seen a raft of development and gentrification throughout the years but still retains its authentic soul, with a thriving community of artists and creatives calling the suburb home.
Along the streets, you still discover dining institutions, historical grocers and shopping boutiques lining the main roads, here's what to do, eat and drink in Brunswick for 2023:
Best Restaurants & Bars In Brunswick
Best Cafes In Brunswick
Best Things To Do In Brunswick
Tiba's
First opening on Sydney Road back in 1983, Tiba's Restaurant has cemented its institutional status on the strip. Famous for its authentic offering of Lebanese cuisine from its now-famous Shawarma to colourful mezze platters of dips, soft flatbreads, pickled vegetables and more. It's a simple brick interior, a warm atmosphere with plenty of history in the walls.
Etta
Lauded as one of the best restaurants in Brunswick, Etta focuses on local ingredients and bold, wholesome flavours—highlights include the stracciatella, and the raw beef and salted mushrooms, which you can order as a snack in the cosy front bar or as part of a full menu experience in the adjoining dining room.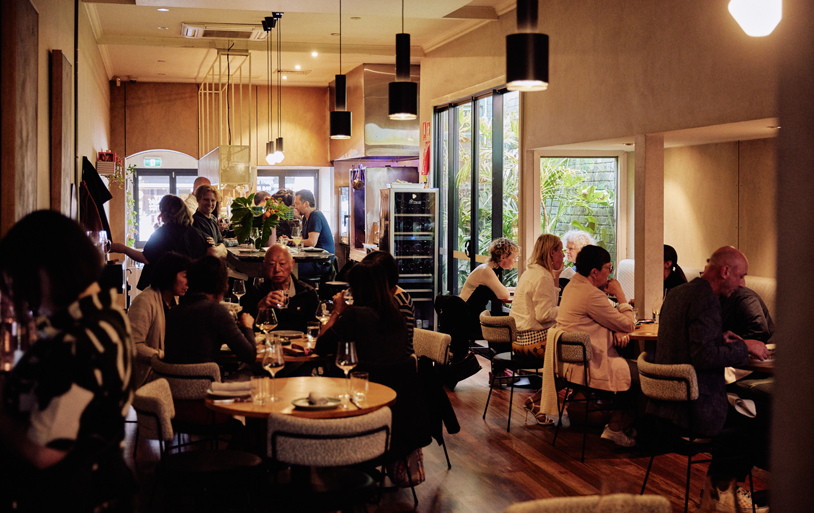 Bluebonnet
Bluebonnet is barbecue royalty, and they've parked up in Brunswick East among the extensive grip of Lygon Street restaurants. Setting themselves aside from the Italian fare you can find so easily further up the strip, Bluebonnet serves up traditional smoked meats and southern-style comfort food. Their beer selection is also off-tap, or on-tap depending on how literal you want to get.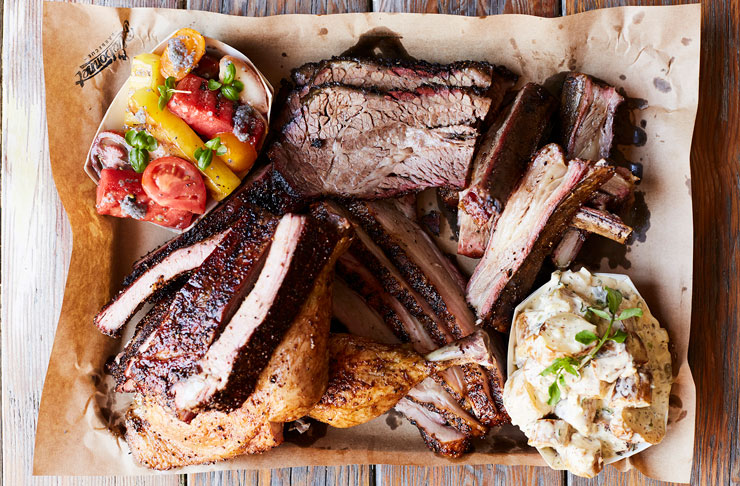 Bar Idda
Contrary to the name, Bar Idda is a restaurant. It's a cosy affair here, with enough seats for you, your mates and maybe your mates' partners, too. The menu is loosely tied to Sicilian-style dining, with offerings occasionally straying into subtle Middle-Eastern influences. Try one of their pasta, like the Tagliatelle with blue swimmer crab, zucchini, saffron and chilli.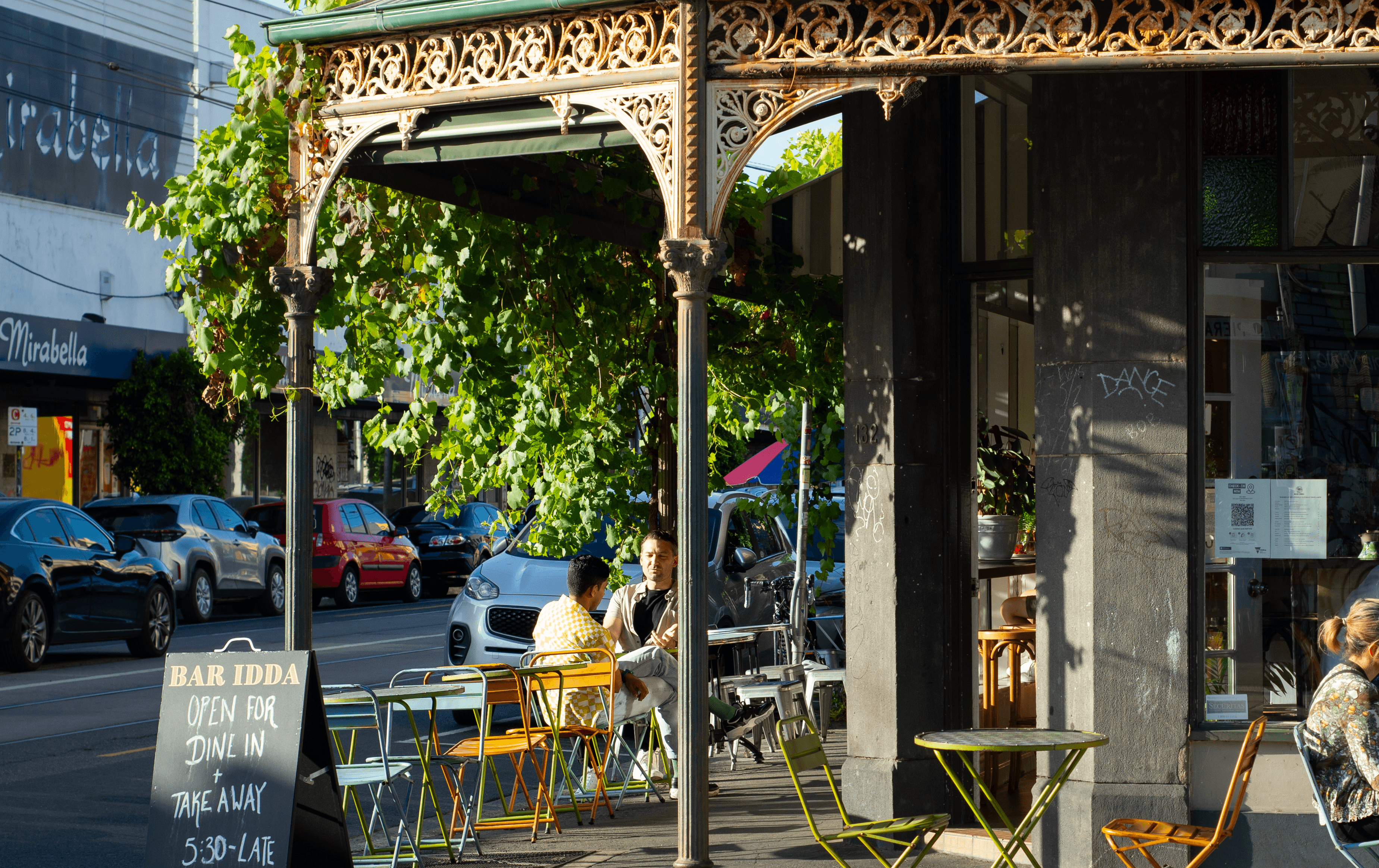 Bar Romantica
Romantica rings true to its name with at least several couples mid-date positioned comfortably in the dimly lit booths on any given night. The kitchen here plates a mix of pasta, pizza, oysters and other Italo-style snacks. This locals haunt is open (very) late over the weekends, and you can get a pizza right up until they lock the doors on Saturday night/Sunday morning.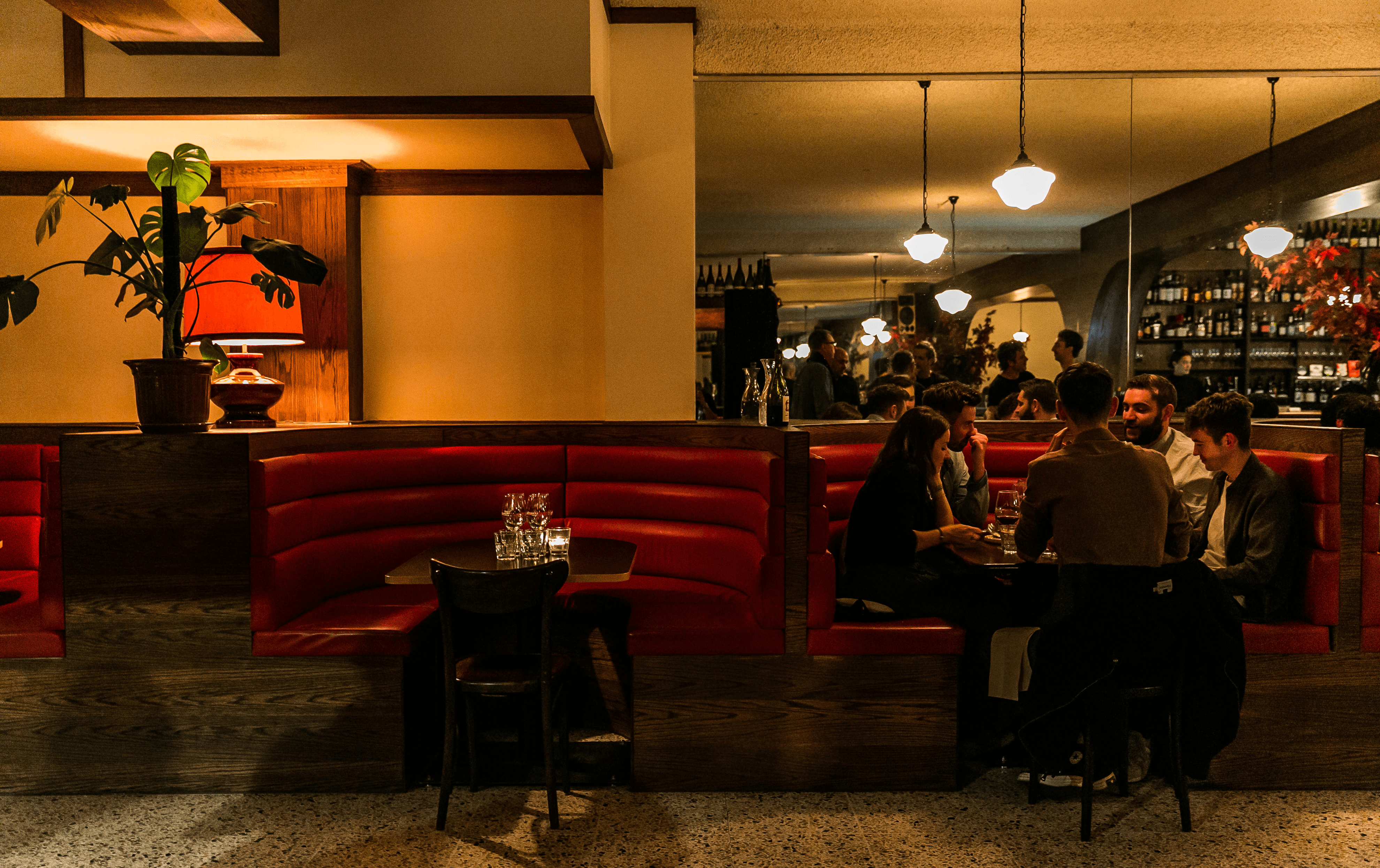 400 Gradi
One of the best Neopolitan-style pizzas in Melbourne and a strong contender for the best restaurant on Lygon Street, at 400 Gradi you can opt for something simple and still be completely mind blown— the 'Frutti di Mare' is a must for seafood lovers, covered with San Marzano tomato, Fior di latte, Queensland prawns, mussels, clams, scallops and rocket.

Téta Mona
For fabulous Lebanese food on Lygon Street and maybe one of the best falafels in Melbourne, make your way to Téta Mona. Other than their falafels try the Sambousek Bi Jebne, which are halloumi and feta pastries topped with pomegranate molasses. Their fried cauliflower is also a must-try.
Bahama Gold
Bahama Gold is the plain-old charmer right in the thick of it on Lygon Street. Located right next door to its sister venue Old Palm Liquor, Bahama has a more intimate and ambient atmosphere with a 12-seat bar that horseshoes around the entire venue. Part bar, part bottle shop, the options here mostly centre around wine with the team meeting regularly each week with winemakers to constantly develop the offering with plenty of naturally processed varietals.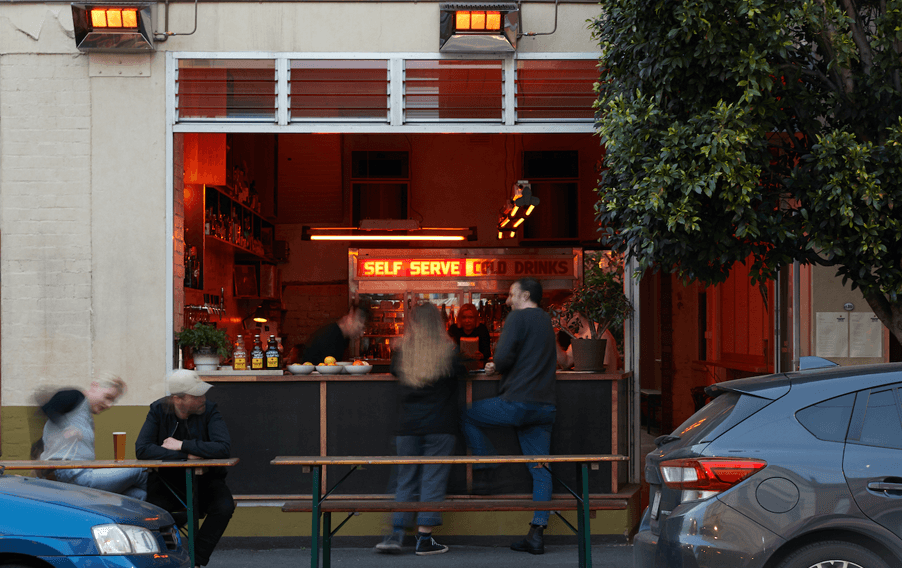 Old Palm Liquor
From the same team behind Neighbourhood Wine, Old Palm Liquor is housed in a former warehouse, an ideal space for a wine, a bar snack and eventually never leave. The oozing 80s aesthetic throughout provides a laid-back atmosphere perfect for knocking back a couple and indulging in their menu of snacks large and small from wood-fired flatbread with labne to smoked beef tartare with garlic scrapes and Guindilla peppers.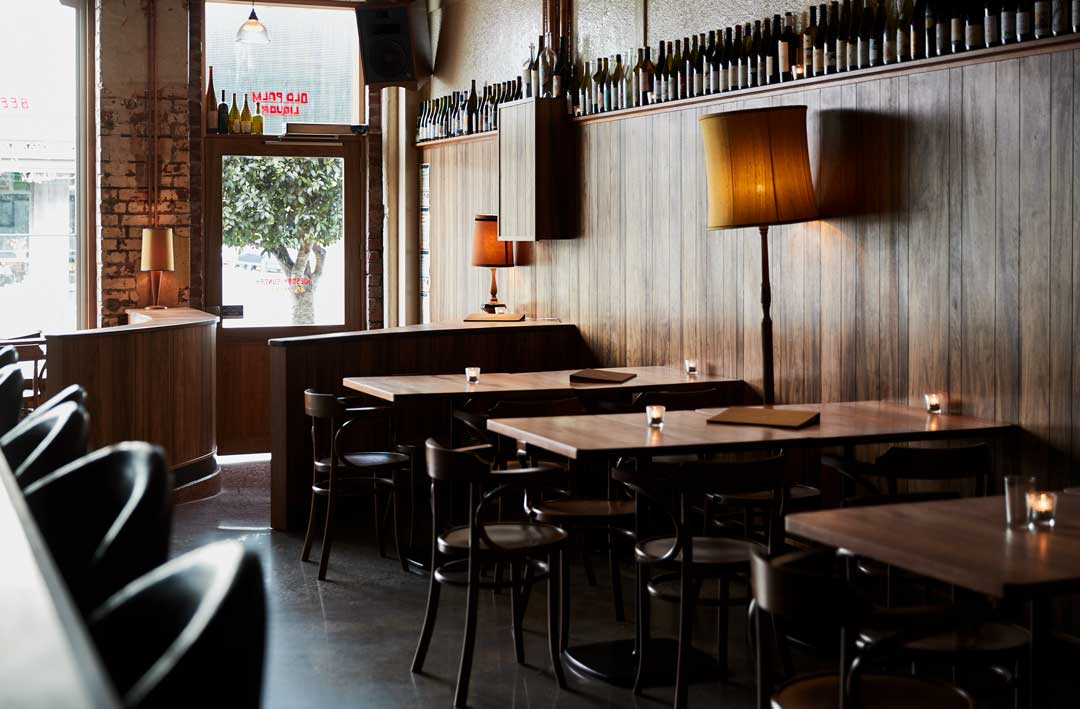 Waxflower
Waxflower nods to the record bars you'd likely find in Tokyo or smattered around LA and Brooklyn. The music played during their monthly DJ programming, everything from funk to hip-hop to neo-soul, is as intricately curated as the sound design. You wouldn't know it looking at the walls, but a lot of thought has gone into the acoustics—there are layers of batts, followed by air pockets which are covered off with pulped wood wool.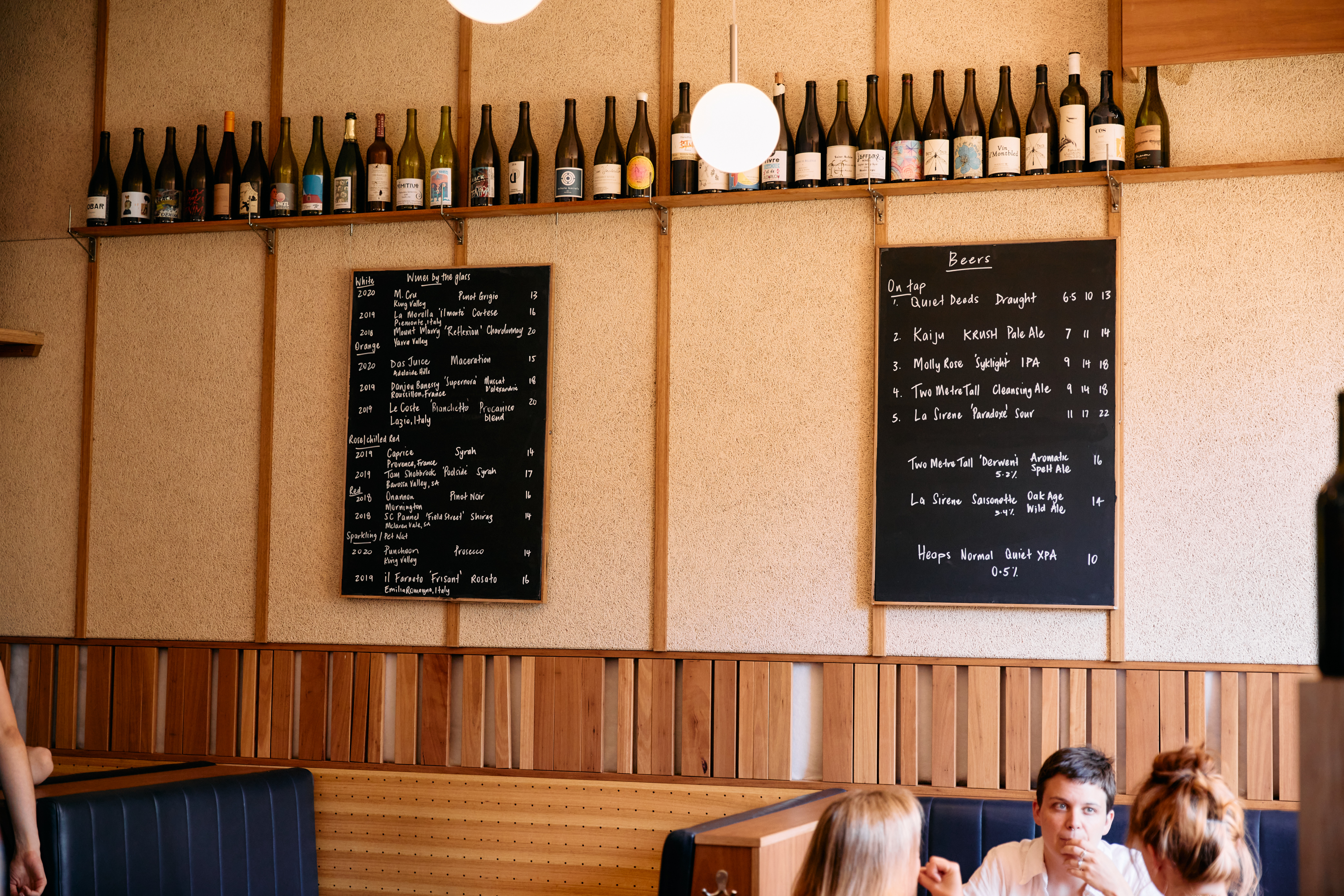 Bhang
If you've got dietaries—or if you don't—then Bhang is one of the best Lygon Street restaurants for you. The whole menu is coded with symbols for vegetarians, vegans, coeliacs and nut allergies—we know it's a struggle dining out when your diet is restricted, we hear you. Bhang is the Indian venue that's all about catering to you, and serving the best of modern Indian cuisine, fuelled by charcoal and cocktails.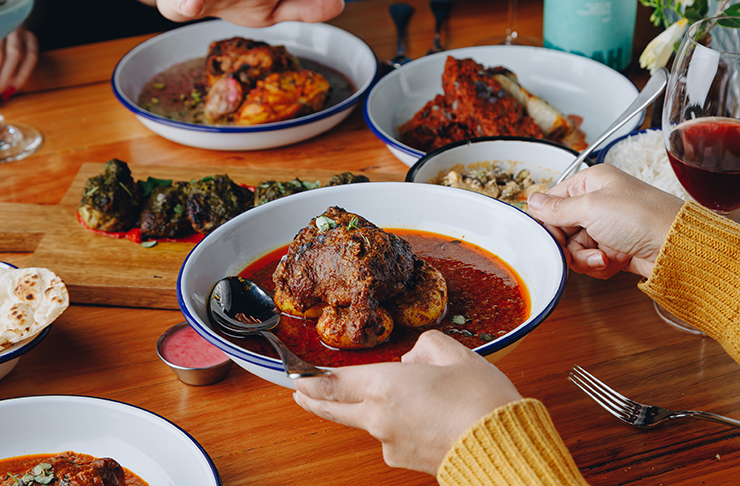 Very Good Falafel
The double act behind this foodie hotspot doesn't mess about, they've been gaining popularity ever since their days at farmers' markets. There are no frills or elaborate recipes. They just make them exactly how falafel should be—cooked then stuffed into one of their freshly baked Israeli-style pitas. It is simple honest food, but the flavours speak volumes. And that warm hummus topped with whole chickpeas and paprika is something else. Seriously, it's Very Good Falafel.


Wild Life Bakery / Wild Life Superette
With two locations in Brunswick, the Wild Life inclusion is an easy one. Specialising in all kinds of bread and baked goods, both stores feature an impeccably curated light-filled environment, ideal for grabbing a coffee, croissant or resupplying the cheese stocks for home.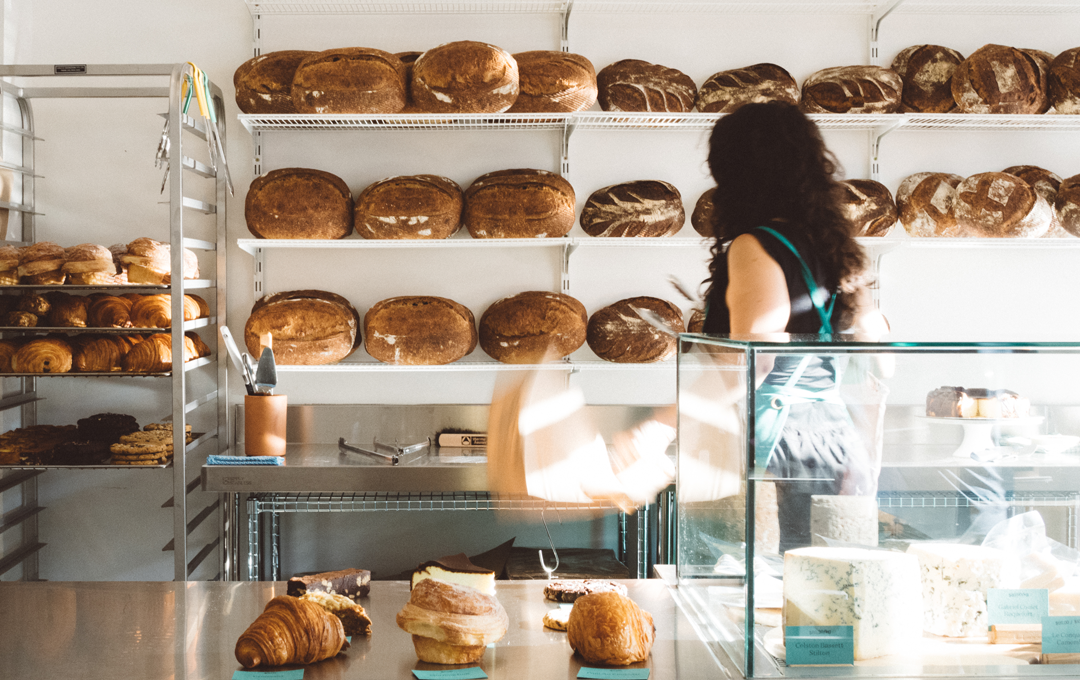 A1 Bakery
With a cult following, A1 Bakery on Sydney Road in Brunswick is a Lebanese bakery, cafe and Middle Eastern grocer founded in 1992, famous for being cheap and cheerful. The loyal customer base gorge themselves on cheese-filled and Za'atar-dusted pastries, while the older generation spends hours drinking coffee and watching the day go by. A1 is a family-run business that has stood the test of time.
ONA Coffee
Specialty coffee powerhouse ONA Coffee has been on the scene for a while now, their outpost in Brunswick which is best described as a sort of coffee institution in 2023. On the menu are over 15 coffee variants, along with milk, batch brews, and pour-overs, with cups ranging from $5 to $25. The team take their job seriously and will happily offer you any coffee-related guidance you may need.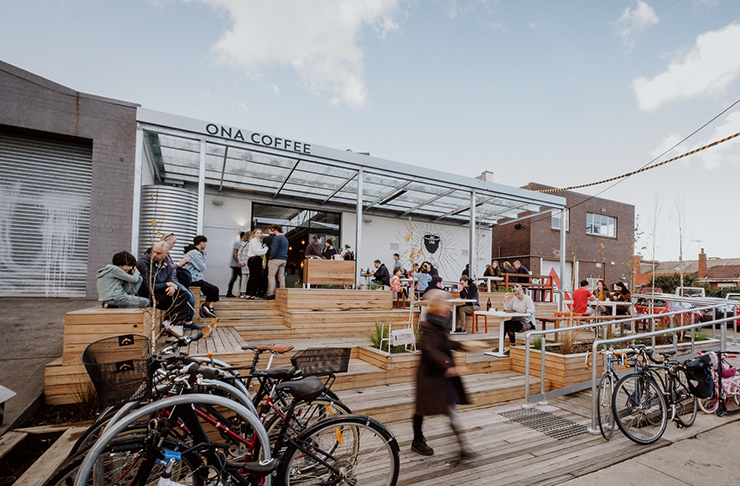 Wide Open Road
A favourite of the northern suburbs, Wide Open Road and its delightfully vibey space just off Sydney Road has long stood as one of the best cafes in Melbourne. Here you can pick up a dialled-to-a-tee espresso and filter coffee (which they roast in-house) alongside a range of brunch options from magnificently simple banana bread to a halloumi toastie with their house-made beetroot relish.


Mediterranean Wholesalers
One of the most authentic experiences in Brunswick. Mediterranean Wholesalers has stood the test of time, since 1961 its been providing the Italian community and wider Melbourne with a plethora of groceries, providore and deli items imported straight from Italy. Also equipped with its own in-house cafe, it's an ideal location for sampling a cannoli onsite alongside a robust double espresso.
Savers
Discover the treasures within the second-hand oasis that is Savers in Brunswick. The mega op-shop is one of the largest in town with racks upon racks of previously loved threads, this Brunswick locale even has self-serve checkouts, which will see thrifters searching through and paying for thousands of unique, second-hand pieces that would otherwise be going to landfill.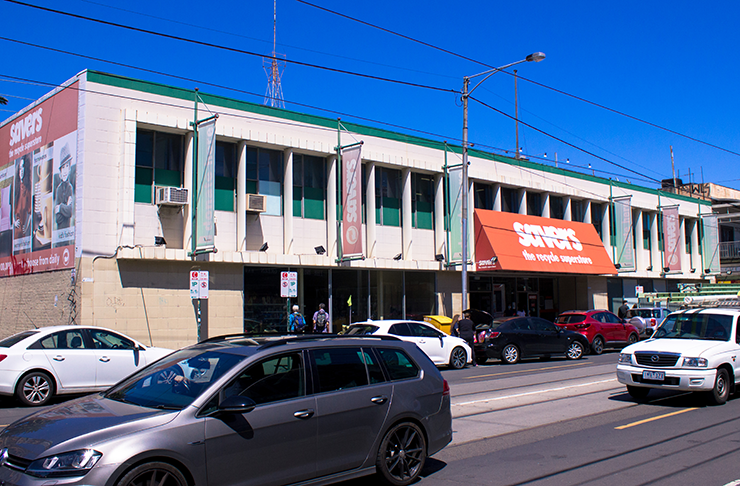 Dejour Jeans
A Brunswick institution since 1989, Dejour Jeans on Sydney Road is a denim lover's dream. This not-so-hidden gem offers Australian tailor-made jeans from $65. The entire shop from floor to ceiling is filled with jeans. Choose from a variety of styles, picked from pretty much every colour of the rainbow. You can get measured up by the denim maestro, Nam Huynh, go grab a coffee and voilà—your very own perfect pair of jeans.
Ceres
CERES is a gorgeous community garden that meets urban farm, with a sweet little organic cafe tucked away inside it. Stop by on your walk and grab a latte, load up on locally-grown produce and if you come at the right time of year, you can hear a small symphony of frogs singing in the little pond nearby.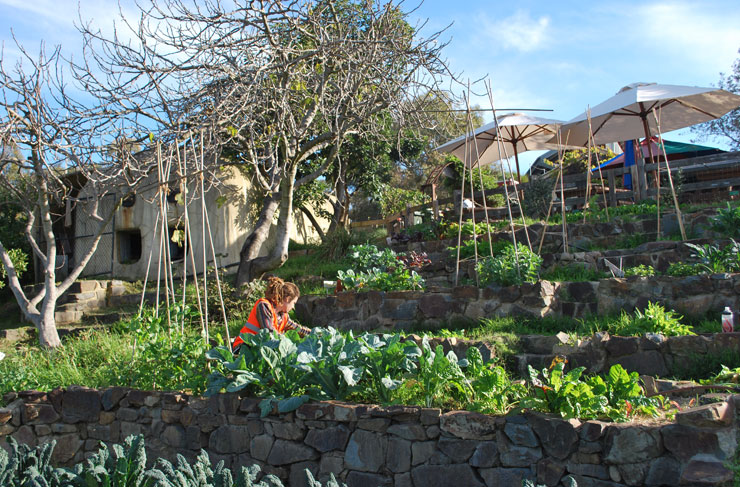 Check out some more of Melbourne's best here:
Melbourne's best restaurants
Melbourne's best cafes
Melbourne's best bars
Melbourne's best breakfast
Image credit: Ain Raadik (Visit Victoria)