Melbourne certainly has no shortage of restaurants being home to some of the country's best hospitality. However, every parent knows fine dining is not always synonymous with kid-friendly. We've rounded up some of the top restaurants in Melbourne that would be the perfect setting for your next family dinner.
Here are the 10 best kid-friendly Restaurants in Melbourne:
Sebastian Beach Grill
WILLIAMSTOWN
Sebastian Beach Grill perches on Williamstown Beach and is serving up a dining experience that the whole family can enjoy. Sebastian's will put together a mind blowing dinner of pintxos, small plates, large plates and sides. The kids menu lists risotto and tortellini for mains and polvorones for dessert. For a memorable dinner try and secure a table on the deck which is shaded by classic blue and white striped umbrellas.
Misschu
SOUTH MELBOURNE & SOUTH YARRA
Misschu is one of Melbourne's best kept secrets. This Vietnamese tuckshop serves up healthy food that not only impresses the adults but is also kid-friendly. The menu features all the expected Hawker faves with a selection for kids that is guaranteed to go down well. Misschu has lined up a kids version of all their best sellers including pho noodles, wok'd tofu with mushroom and chicken bao buns.
Transport Public Bar
CBD
Federation Square's very own Transport Public Bar sits at the city's centre and happily caters to the whole family. The kids menu lists all the usual suspects like cheeseburger and fries, battered fish and chips and rigatoni with red sauce. Much like the kids menu the adults can count on the Transport Public Bar dishing up the classics like grilled salmon, porterhouse steak and chicken parmigiana.
Stalactites
CBD
Stalactites is one of Melbourne's longest-established and most infamous Greek restaurants. Here you can order a family sized banquet of appetizers, platters to share, spit-roasted giros and seafood for days. Or, you can keep it simple and let the kids pick a famous Stalactites souvlaki of their choice. This is the best restaurant if you're looking to introduce your kids to uncomplicated and original Greek food.
Railway Hotel
YARRAVILLE
Yarraville's Railway Hotel is the freshly renovated westside haunt. The new interior has a pool room, restaurant and rooftop where you can dine from. Now onto the important stuff, the menu. It was the mixed mushroom risotto, crispy pork belly and lobster tail linguine that gave Railway Hotel's kitchen notoriety on the Westside. But the kids won't be left out of the fun with a specialised menu just for them.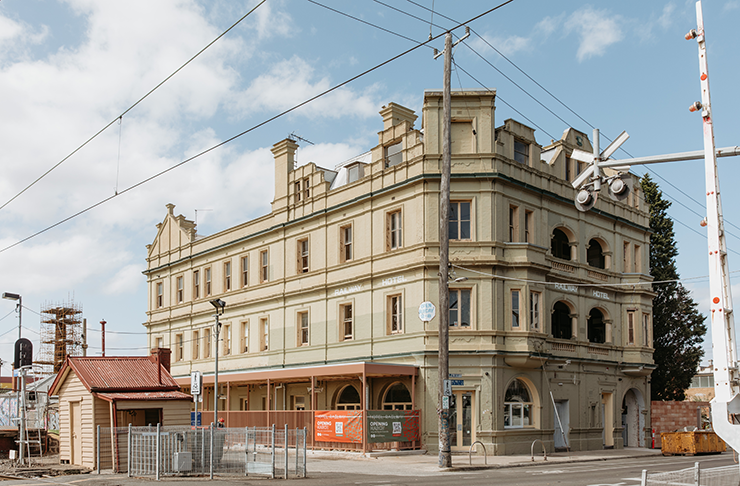 Bam Bam Italian
AVONSLEIGH
Italian will forever be a fan fave among kids so it would be a missed opportunity to not recommend Bam Bam Italian for your next family dinner destination. Their Bambini menu speaks for itself with options to cater to any dietary requirement. Not to mention the turfed playground that is sure to keep kids entertained while waiting for their pasta. Monday is locals night meaning Bam Bam Italian will be plating up two courses for $30.
Easey's
COLLINGWOOD
Nothing unites a family quite like a good burger and Easey's knows how to make a good burger. Easey's are dishing up greasy tots and fries to accompany their single, double or triple stacked burgers. While interiors have never really phased kids, Easey's are offering something special with their in-train carriage dining. So round up the family and take a trip to Easey's rooftop train carriage to dine out on burgers overlooking the city.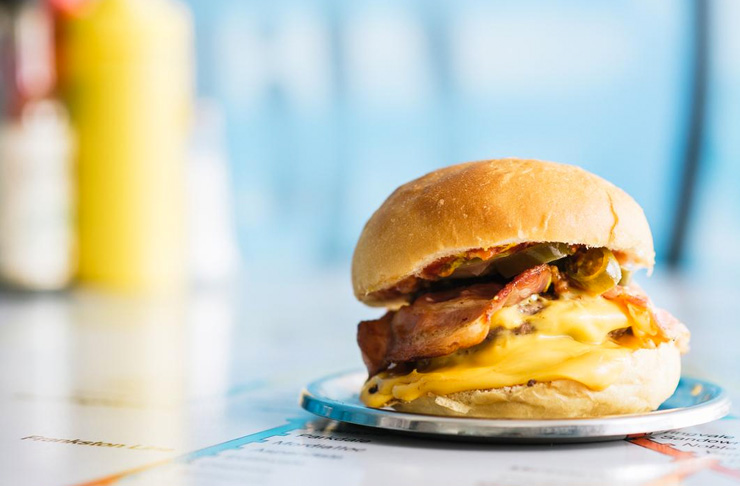 Bluetrain
CBD
Bluetrain is an iconic Melbourne spot not just for its Southbank location and Yarra River views but also its diverse menu. There is something to appease everyone's appetite, even the kids. The kids linguine carbonara followed by an ice cream sundae should go over well with the little ones. Meanwhile the adults can indulge in mains like lamb loin, chimichurri steak and veal scallopini.
Grazeland
SPOTSWOOD
While it's not quite a formal restaurant Grazeland is a playground for foodies and the best part, it's free entry for kids under twelve. This one's certainly for the cuisine curious. The beauty of Grazeland is that the whole family doesn't have to agree on an individual restaurant because there is a vendor for every appetite. After you've secured your grazing selection you can dig in and enjoy the city views from the many tables on offer.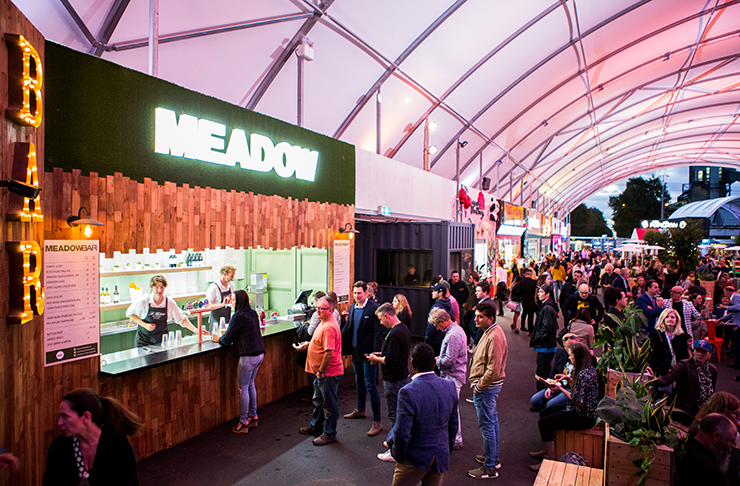 Postmistress
BRUNSWICK
The Postmistress is the North's hidden gem tucked away in West Brunswick on Melville Road. The post office turned bistro is dedicated to showing locals contemporary Italian dining is always better as a family affair. The kids menu is as follows; select any pizza or pasta off the menu and the Postmistress will do it half the size for half the price. Here the whole family is invited to eat their body weight in pizza and pasta.
Keen for an AM feast with the little ones? Check out Melbourne's best kid-friendly cafes
here
.
Image credit: Urban List