Safe to say it's been a tough bloody slog for our hospo community over the last two years, plagued by lockdowns, restrictions, and staff shortages, things are only just now starting to balance things out.
Christmas and the holiday season is an important time of the year for everyone, to find out where and how some of Melbourne's finest will be spending their time off or on during the holiday period, we asked where they'll be headed, where they'll be eating, and where's good for a knock-off after a solid service on a summers day.
Alexander Gavioli
DIRECTOR - STAN'S DELI AND SANDWICHES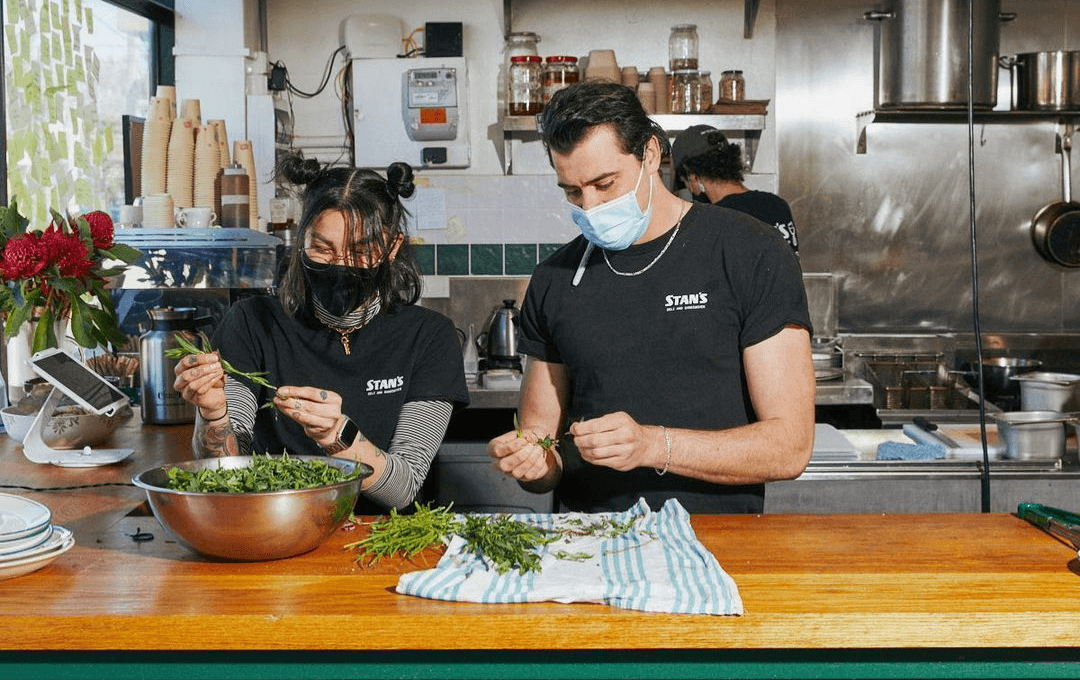 So I decided to close Stan's for two weeks, I think after the year my team and Melbourne has had it was important to go and have some time away. Personally, I am going to head back to Brisbane to see my family and get some ocean time. I am excited to check out a few places in Melbourne before we reopen. I'm excited to get down to Bar Liberty for their Sunday lunch offering! Those guys are doing super exciting things both in the kitchen and in the bar. Also pumped to check out the new Bar Savarin; but above all, I just want to get in the kitchen at home, invite a few friends around and just enjoy a long boozy lunch. I think that these times are about sharing beautiful food and wine with the ones you love.
Sophie McIntrye
OWNER/OPERATOR - CLUBSUP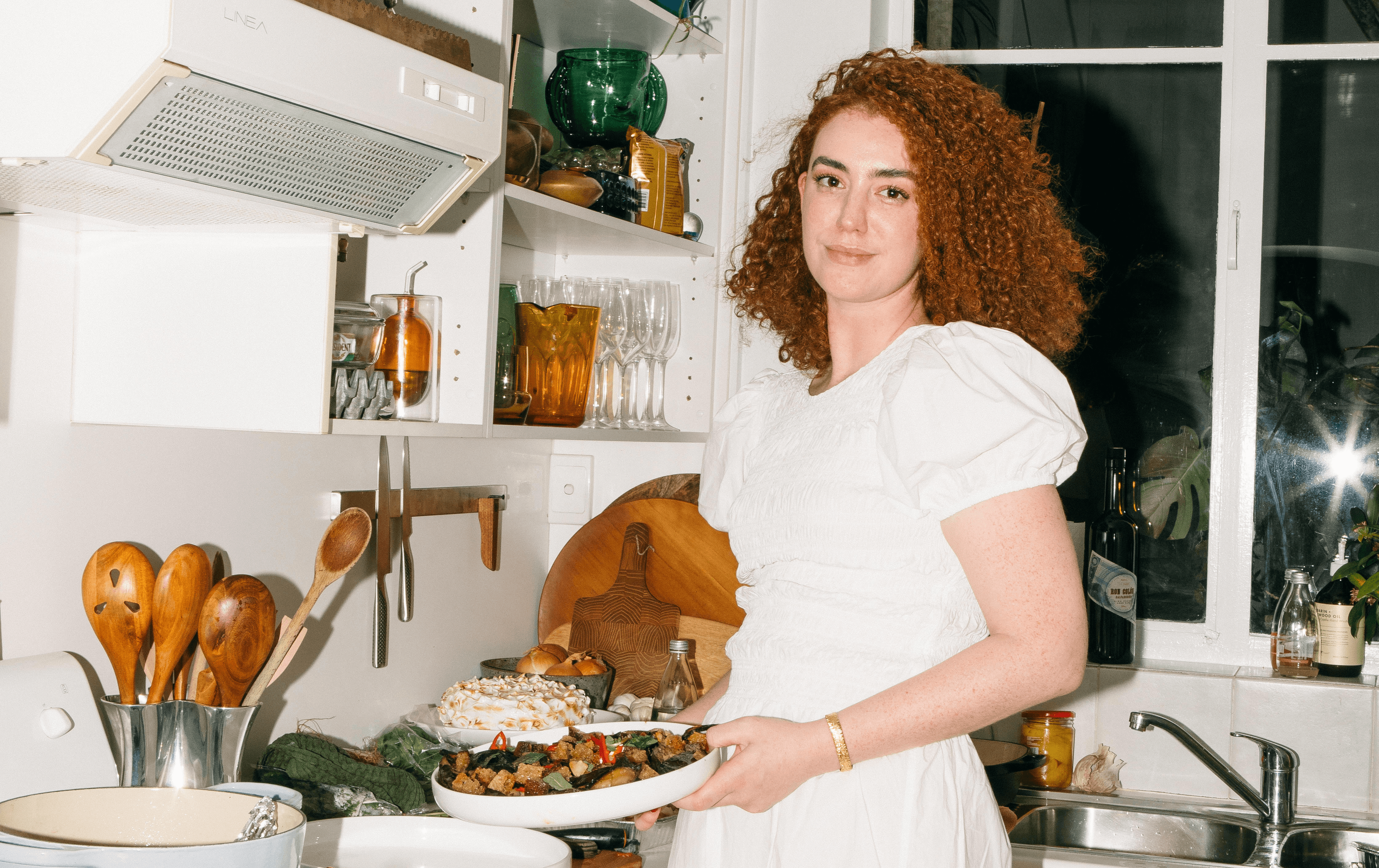 I will take a few days over Christmas and New Year however, as I work retail on the side of Club Sup it is the busiest time of the year and I am so happy to be busy again. My boyfriend and I will take a few days to go and visit my family on the Gold Coast where I grew up—otherwise, we will just do some local day trips within Victoria. For knock-offs I love nothing more than a 3pm beverage before dinner at the pub over the Christmas break—so usually it is at my locals which are Marquis of Lorne or The Builders Arms. I have also been meeting friends at Beer Mash, Glou, or Amarillo on Brunswick street if we're feeling like a cocktail and a snack.
There are a few spots on my list to try out throughout the break, prolonged lockdowns and love for at-home cooking has kept me out of the loop on new openings in Melb but I think I will try to get to Supper Inn in the city and I would love to go down to Pipis Kiosk and try it out on a warm evening. There will be plenty of home cook ups as this is easily my favourite thing to do; there is nothing more fulfilling than a house full of friends with the wines they bought and the food I've or we've cooked. Always love lots of things like steak sandwiches with Chimichurri or lots of grilled prawns. Essentially anything that is fresh, easily shareable and very tasty.
Kieran Spiteri
OWNER/OPERATOR - TERROR TWILIGHT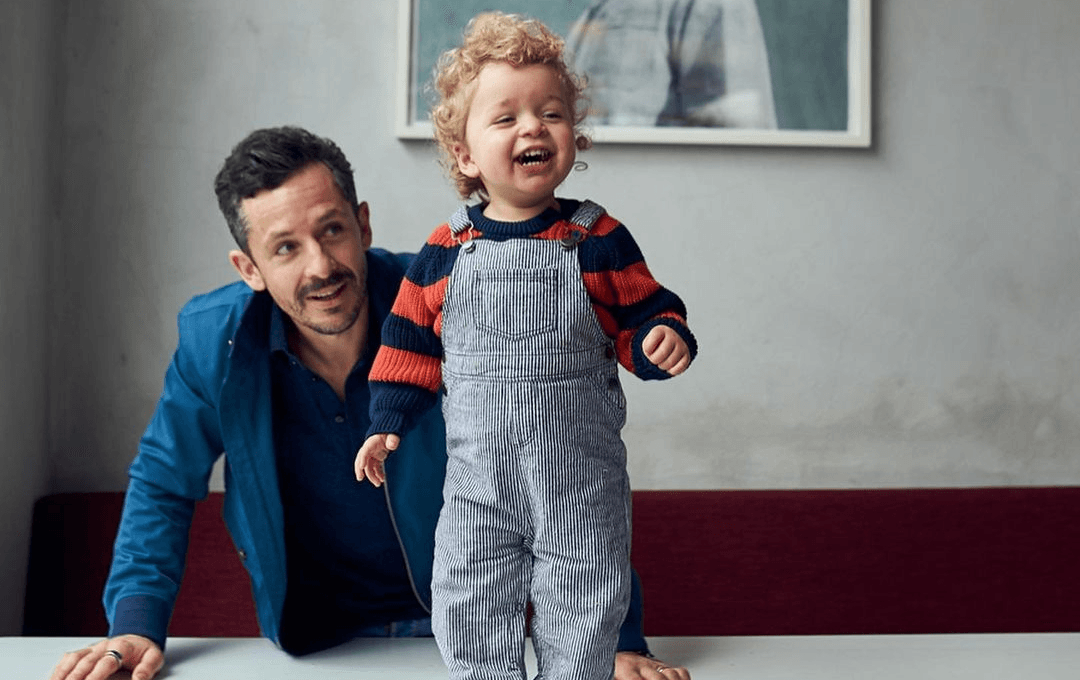 For the first time in a long time, I'll be taking a break over the Christmas holidays but I'll be back in the weeds for new years day at Terror. We are heading away for a bit, doing a family holiday up to Myrtleford, just outside of Bright. Super chilled. I'm very boring with visiting new spots when I'm on holiday because I spend so much time in my own venues, I like to just hang with the family and cook. But whilst we are away will hit up a pub or one of those beautiful bakeries.
I've got two young boys at home, so knock-offs for me is a nice cold beer in the backyard.
In terms of a local favourite, down at the end of our street in Northcote is Va Penne, amazing pizza and pasta.
I've got a couple spots on my list to visit, really want to check out the new Industry Beans in Fitzroy, the new Hector's Deli site in South Melbourne also hit up a couple of wineries in Myrtleford. There will absolutely be some home cook-ups, my wife's family are amazing cooks and it's always a five-day feast of delicious treats, lots of home baking that seems to last for ever.
Jerry Mai
CHEF /OWNER/OPERATOR - BIA HOI, PHO NOM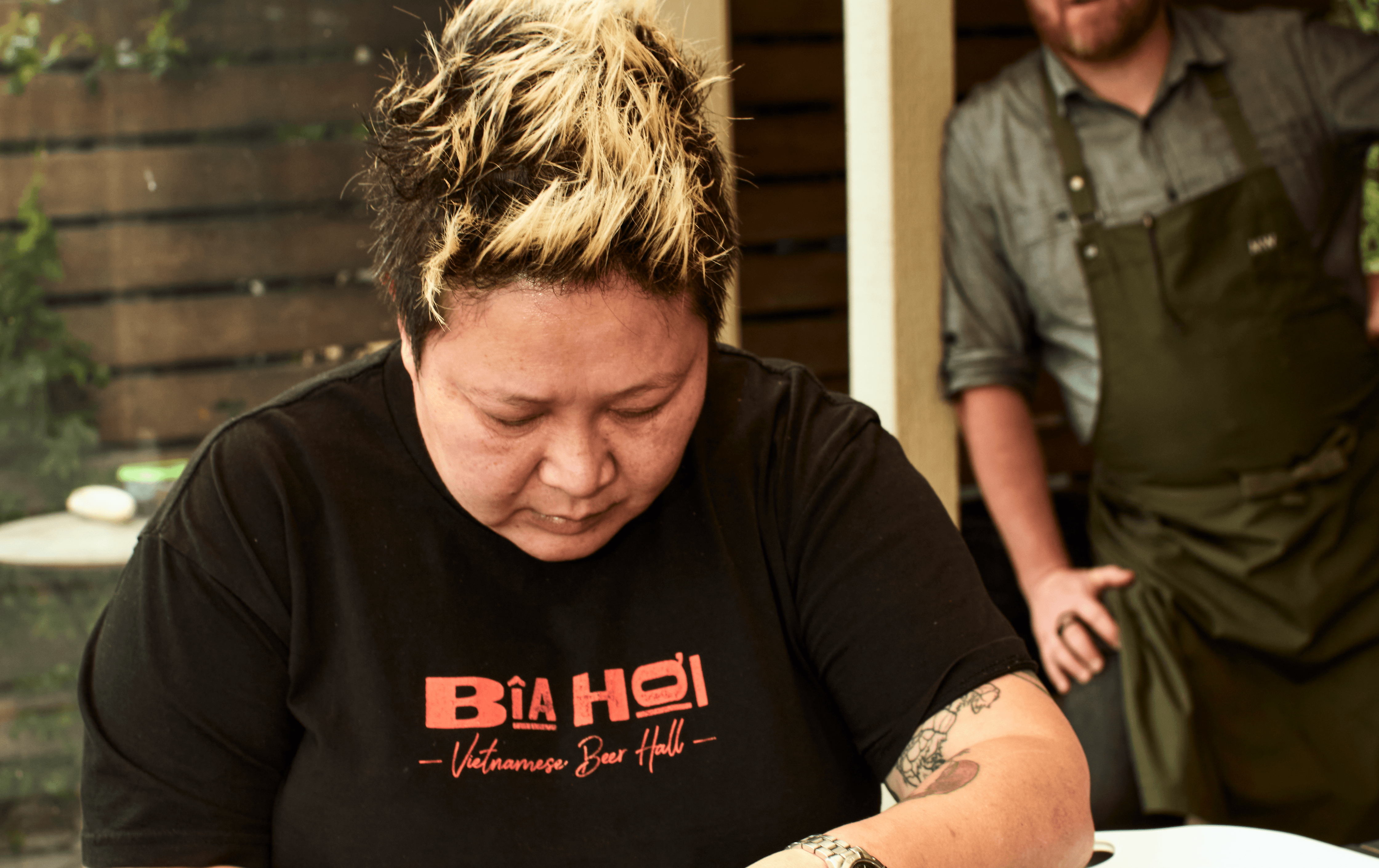 I will be working over the summer, I'm doing a residency at Tuck's winery in Red Hill, the family will come and join me in Mornington for a couple of weeks. It's going to be a working holiday. So we'll be staying in Mornington for a couple of weeks which will be nice, even though I will be working, at least it will be in a beautiful location at Tucks. Fingers crossed I have enough staff to work back in Melbourne. When I'm away on holidays I love a country town Chinese restaurant. There's something about their sweet and sour pork and fried rice that is so good and comforting.
Knock-offs are at home, I have a toddler and a new baby both of whom I'm very excited to get home and see. There are a couple of favourites I'll visit, I can't wait to get to Tedesca, Montalto restaurant, Many Little—there are more but these are the ones I will head to first. In my downtime I'm definitely going to be fishing in Sorento or Rye; I'm looking forward to catching some calamari and snapper. Christmas is a huge cook up at my wife's families house on Christmas Day and at my mum's house on Christmas Eve. This is bbq season so nearly everything we cook will be on the bbq and eating outdoors.
Thibaut Chuzeville
TEA SOMMELIER - YUGEN TEA BAR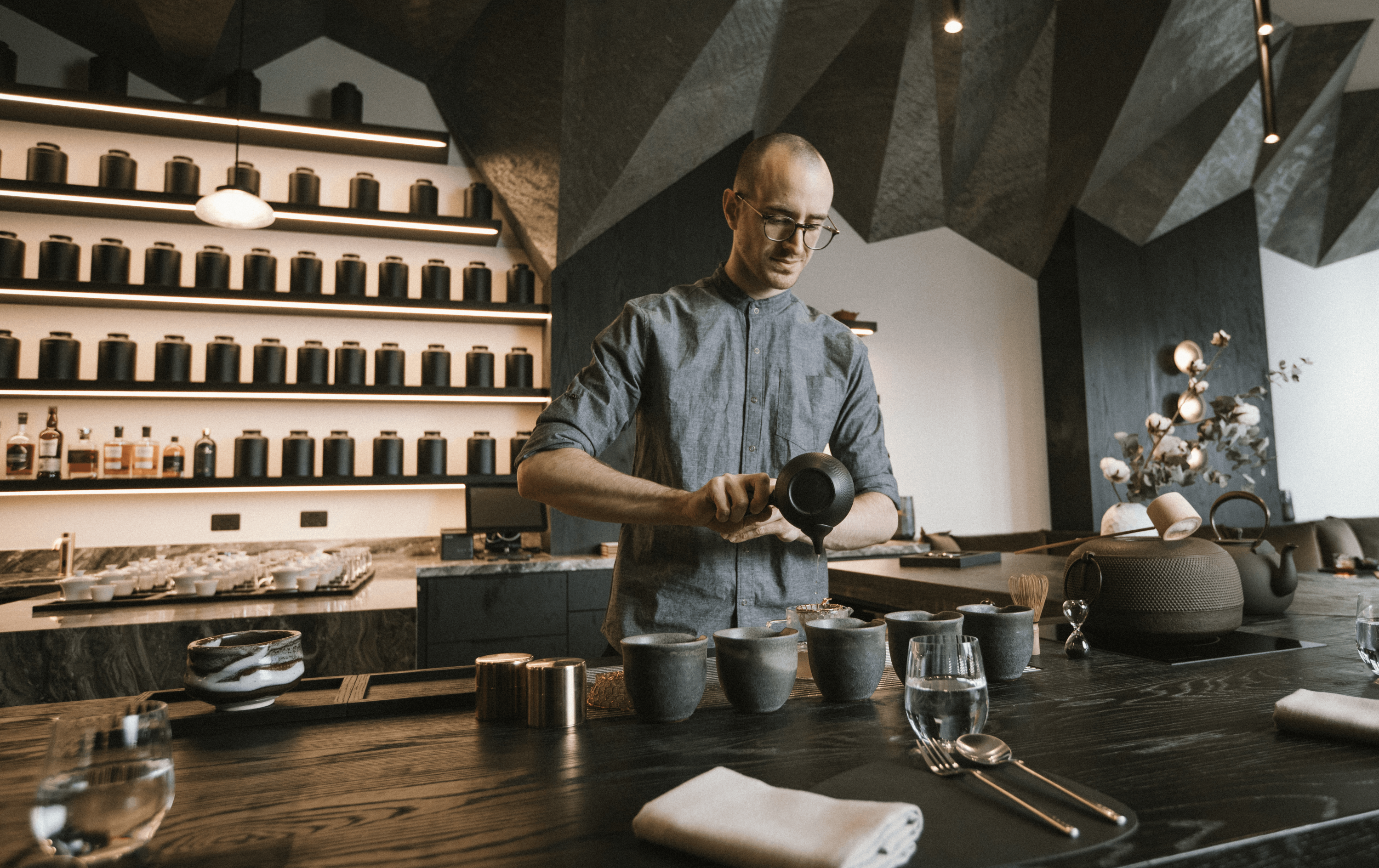 I am staying in Melbourne and taking time off. It has been full-on opening Yugen, so I have no travel plans until next year. My partner and I just want to relax, so it is a staycation for us this year. In terms of getaways we're Keeping it local to Victoria, so only regional travel. After New Year, we are heading to Daylesford, which we love. We will be visiting some ceramic artist friends and suppliers; we have great relationships with some incredible artists but so far very little time to just enjoy one another, and this break allows us to just hang out together and enjoy some downtime.
There are so many new openings it's crazy I can't keep up, so lots to check out, Aru is top of the list, Gaea in Fitzroy, Victor Churchill, my partner is from Hong Kong, so it will be cool to get Yum Cha with friends - Shark Fin Inn is a fav, I will also go back to Vue De Monde to see the team. Knock-offs have changed a bit, When I worked in the CBD, Ark lane was always good, but it has been so full-on our team drinks after work on a Sunday is as crazy as it gets right now. A restaurant favourite I love to visit is Clay Pot in South Melbourne Market, great seafood reminds me of home in the South of France. My partner is a great cook, so I support him by leaving him alone to do all the cooking on Christmas day; he does a great Beef Wellington, and his roast chicken is next level.
Check out Warrandyte's Tuscan-inspired vineyard with its very own grappa tasting bar.
Image credit: Jerry Mai (supplied)