A pillar of south-eastern Melbourne, the sprawling suburb of Bentleigh on Wurundjeri land has seen a renaissance of sorts with a surge of culinary venues popping up on what seems like a monthly basis. Know for its community-centric identity, Bentleigh and East Bentleigh sit as an entry point into the bayside suburbs and yet are still only 20-30 minute drive from the CBD.
To get the read on where to head next, here's where to eat and drink in Bentleigh:
Good Times Milk Bar
Good Time's Milk Bar is the pastel pink, California-style neighbourhood cafe and brunch bar on Tucker Road. The converted convenience store is now a pillar of the coffee and brunch scene in Bentleigh, the inside is filled with colourful walls, booth-style seating and park bench banquettes, and a slew of indoor plants, all contributing to the communal charm. Food-wise, they've covered all the favourites from avo-toast, house-made hotcakes, to the GTMB Burger or fried-chicken sanga, the baristas have the coffee dialled in to a tee and are always up for yarn and there's even a puppy courtyard where doggos are strongly encouraged to visit, a true locals haunt.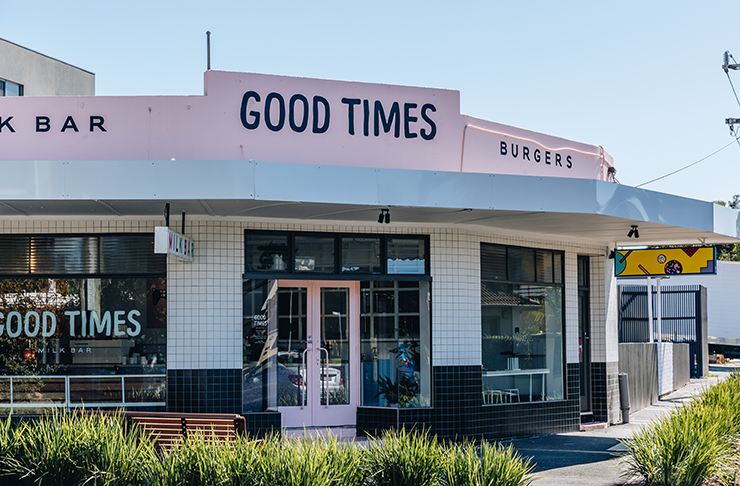 Artisanal Bakehouse
An absolute cult sensation and one of the best baked good destinations of Melbourne, Artisanal Bakehouse is the quaint cafe bakery located down in the thick of the Centre Road shops. Helmed by two Michelin-trained French pastry chefs, Aymeric Vincent and David Caillaud, the level of precision and quality to the pastries and bread here is on another level. There's a staple range of classics from your croissant and pain au chocolat, to an out-of-this-world cinnamon roll, pies, sourdough baguettes and a rotating selection of regional French specialities.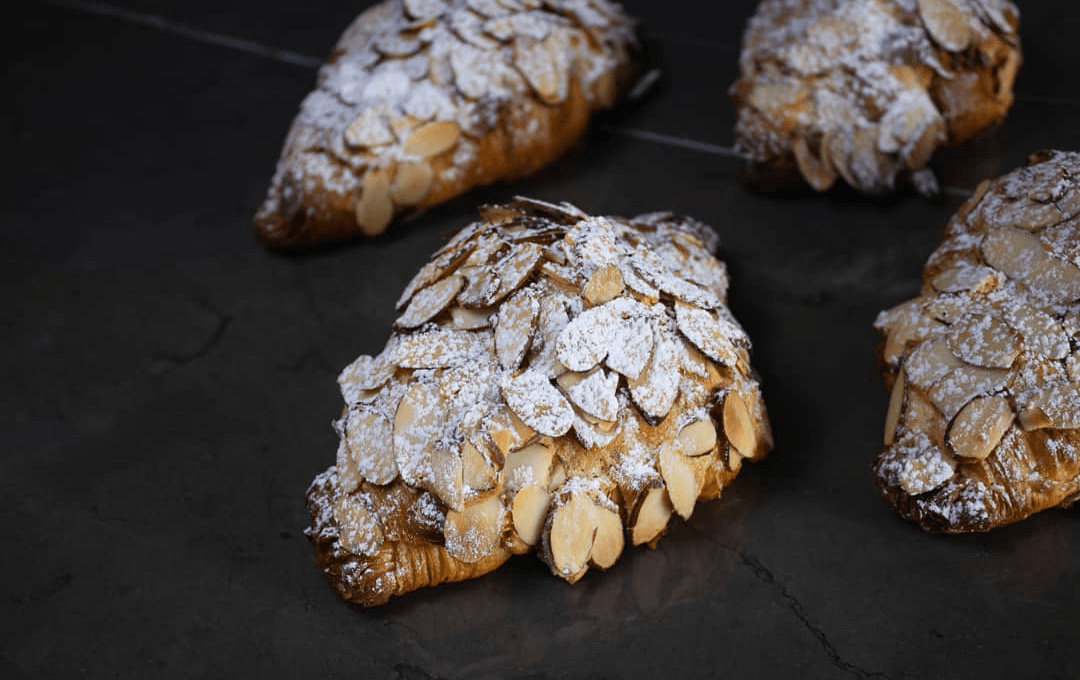 Malaysian Kampung
Malaysian Kampung with its unassuming storefront has been quietly dishing up some of the best Malaysian and Singaporean-inspired cuisine for quite some time now. Tucked between a car wash on the corner of Jasper and Centre Road It's a low frills environment where the food is the star, think flavour-rich plates of Nasi Kandar, a Northern Malaysian speciality from Penang as well as Nasi Lemak, Ayam-style fried chicken, Nasi Goreng and more. Typically a lunchtime and takeaway operation only, Malaysian Kampung opens up later on Saturdays and is looking at bringing back inside dining soon. Keep an eye out here.
Saul's Diner
Transforming their former cafe, Time & Place, the Saul's Sandwiches team has established an absolute deli-sanga HQ in Bentleigh. Resting on the corner of Mackie and Centre Road you'll find the store with its large red-painted logo and Saul's caricature adorning the side of the diner, inside there are around 30 seats to park up and overhead a menu showcases their range of showstopping sandwiches from a staple smoked pastrami to an authentic NYC-inspired chicken parm. Of course, there's still the house-made speciality, custard puffs and knockout coffee from the Clark Street team.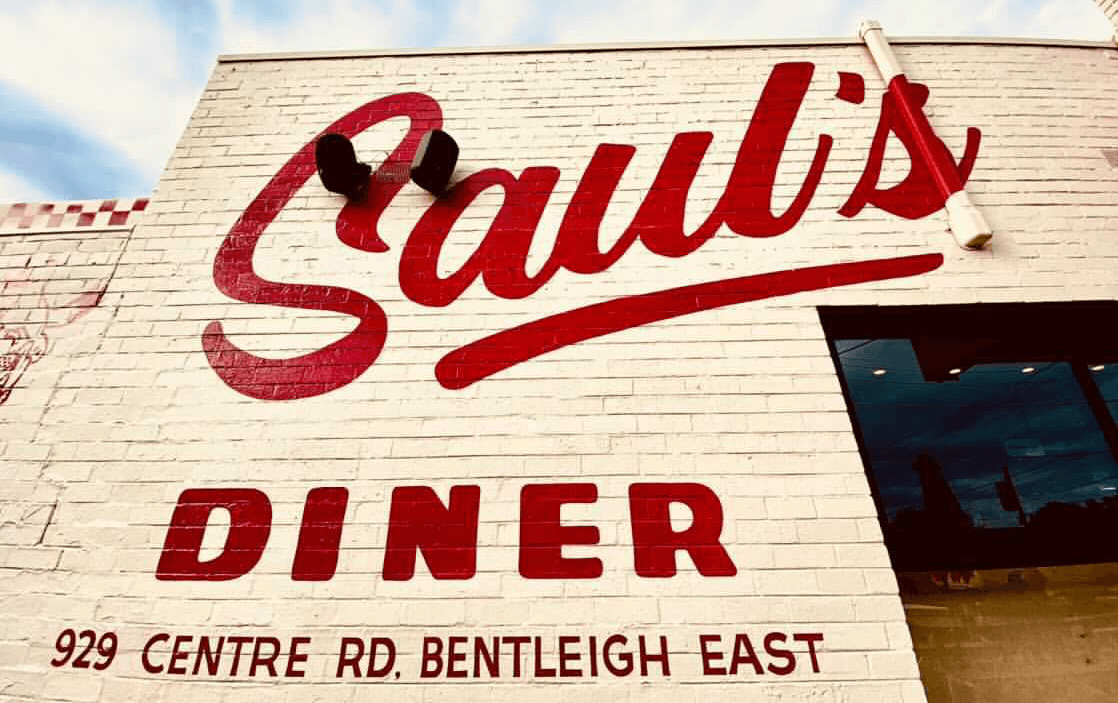 Neri's Hummus Bar
Neri's Hummus is a Centre Road operation that specialises in one thing—you guessed it, hummus.
The former one-day-only affair kicks off Friday at 9am and is open till 3pm as well as the first Sunday of every month, there is no menu, the only thing for sale is the Israeli-style hummus bowl—which comes with hummus, a dollop of tahini, boiled chickpeas, pickles, red and green harissa, falafels, and warmed pita. Neri's Hummus bar is an opportunity to get it straight from the source—everything is gluten and dairy-free, vegan-friendly and Kosher certified. The low-frills shop also stocks a wide range of tahinis, hummus, pitas, and pickles, so you can store some at home as well.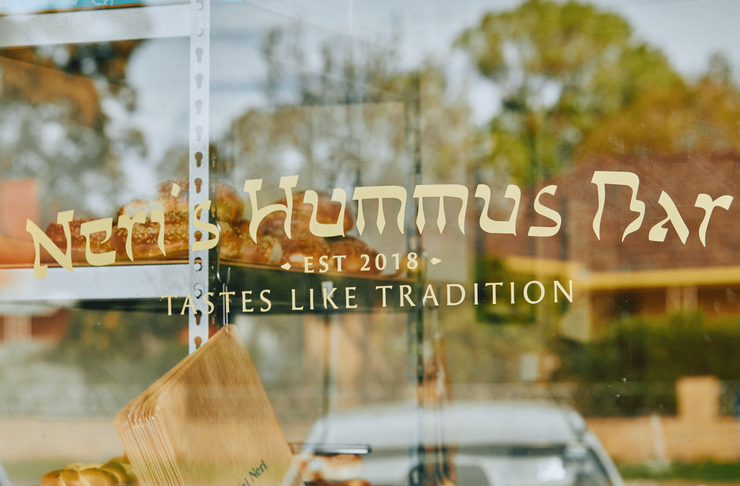 Alati
A relative newcomer to Melbourne's Gyros community, Alati, which opened in 2020 is one of the most solid Souvlakis in Melbourne. Alati, which means 'salt' in Greek is dedicated to creating some of the best Souvlaki in Melbourne. There's a big focus on quality produce here, all the way from the meat (pork and chicken Gyros) to the tomatoes, and you can taste it. There are several options to choose from traditional pork souvlaki, to newcomers like the Olympia, a soft-shell crab souvlaki and Melina, a plant-based meat souvlaki with caramelised onion, mushrooms and vegan aioli.
Free Range On Centre Charcoal Chicken
A local treasure, Centre Charcoal Chicken is nestled amongst the local strip of shops on Centre Road. It's a low frill, no-fuss type of spot, the charcoal chicken shop we all grew up on, there's just one difference—this one absolutely slaps. With a dedicated cult following of loyal fans, Centre Charcoal has won over its community with its marinated free-range Lilydale chickens cooked over coal and served up with piping hot chips. Hot tip, they also do one hell of a souva.
Here's where to find the best restaurants in Melbourne.

Image credit: Supplied (Good Times Milk Bar)