Espresso martinis are like the grown-up version of a coffee, a harmonious yet powerful blend of alcohol and caffeine that will see you through the night (and potentially into the next day).
It's believed this famous cocktail was first created in London in the early 1980's, when influential bartender, Dick Bradsell was asked by a famous model (arguments abound as to who) to make a drink that would wake her up, then fuck her up. He obliged and the result is the sophisticated vodka, espresso and coffee liqueur concoction we know today.
Interestingly, this one's not actually a martini (due to the absence of gin and vermouth), but that's a detail we're happy to overlook—especially after actually drinking one of these bad boys.
So, where can you get your hands on a glass of this caffeinated goodness? Plenty of places, as it turns out, but here are the ones that we reckon do them best. In no particular order, here's where to enjoy the best espresso martinis in Auckland.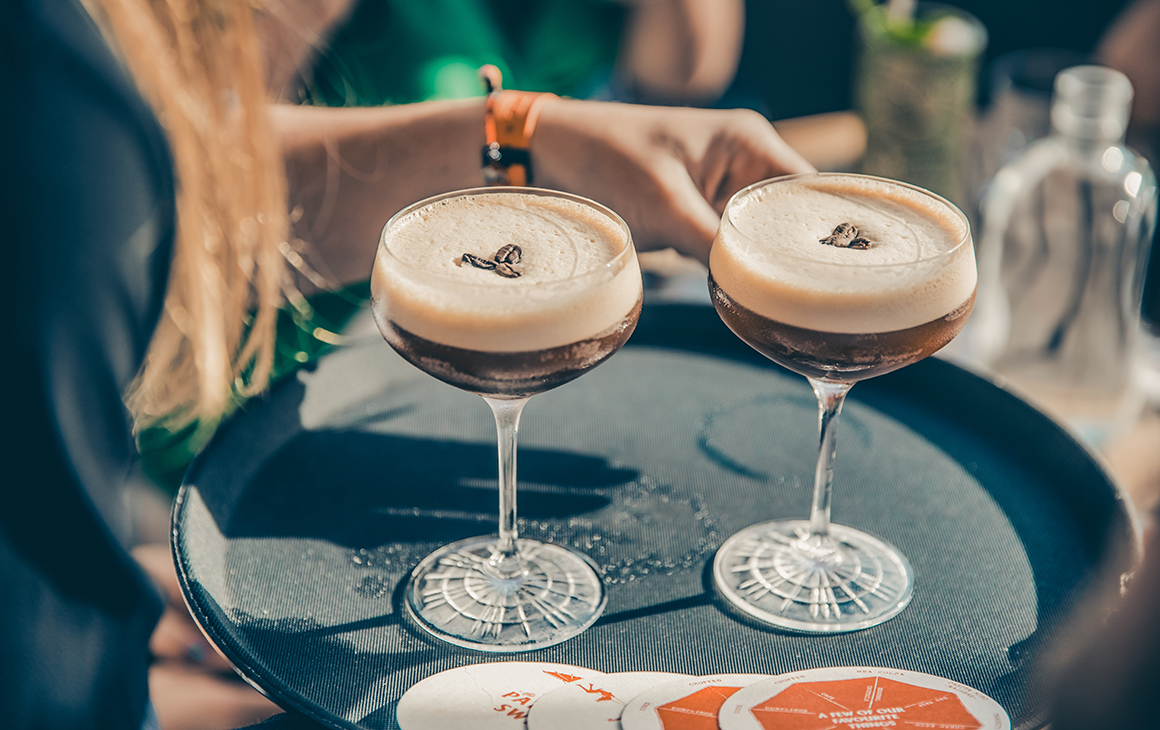 Parasol & Swing Company
Viaduct
We picked the brains of possibly one of the finest cocktail purveyors in Auckland, Parasol & Swing Company to find out how they make their classic espresso martinis so legendary. They bring the coffee flavour to life by using Mr Blacks, a cold brew-based coffee liqueur from Melbourne and add a little Golden Rum to increase the body while softening the alcohol flavour without losing alcohol content, then finally they add a touch of demerera sugar syrup to smooth it all together so it's nicely balanced and not too damn sweet. Simply luscious.
Beau
Ponsonby
Sometimes the simplest things in life are the best, and that's certainly true of new kid on the block Beau's take on the espresso martini. Just three ingredients—creme de cacao, vodka and cold brew—conspire in such a light and delicious way that you'll find it extremely hard to stop at just one. Take it from those with experience.
SPQR
Ponsonby
Credited as one of first spots in Auckland to make the espresso martini popular, SPQR serves a lovely, no-frills version of the drink that stays true to the original. A favourite amongst seasoned espresso martini fans.
The Sugar Club
CBD
The Sugar Club serves up a chic little number that's practically perfect in every way. Delivering on looks and taste, it's also available for a very reasonable $16 every day of the week during happy hour (5-7pm and 9-11pm).
Ostro
Britomart
The espresso martinis at Ostro are some of the best in town (and so popular, we've heard they were once served on tap). Impeccably presented—as is the case with everything here—these caffeinated creations taste just as amazing as they look.
Clipper
Ponsonby
Recreating the classics is Clipper's specialty, and their espresso martini is no exception. Known as the Flat White Martini, it's lighter and milkier than its peers but with an espresso hit that will grab your attention just the same.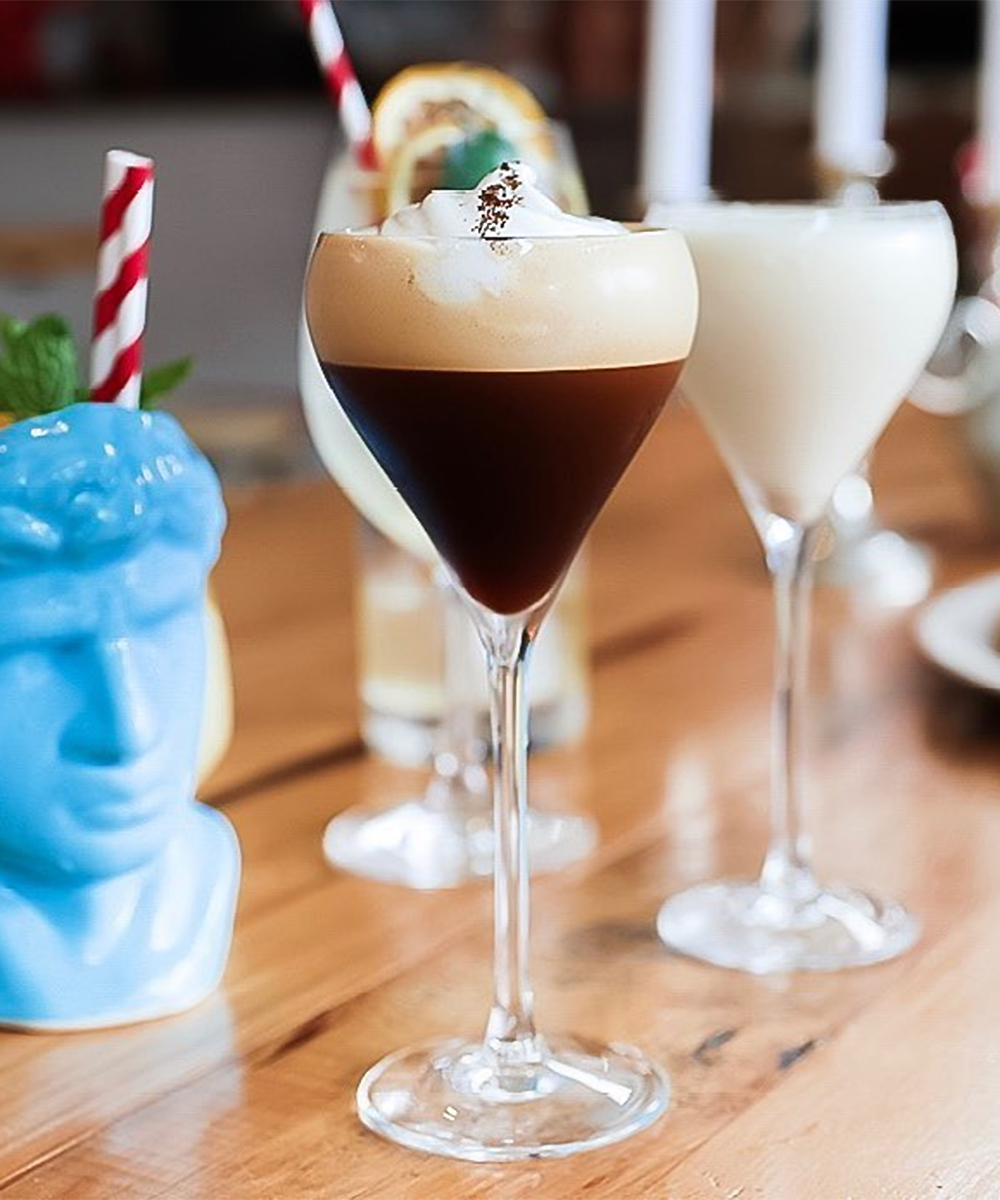 ELMOS
Ponsonby
ELMOS' version is simply lush, and comes piled high with coconut and Amaretto cream. Yip, these guys certainly know how to make an Insta-worthy cocktail, with this particular tipple guaranteed to go down a treat after your feed—and on it. For something a little different, order up a beautiful Miso White Chocolate Martini. You can thank us later.
Fitzroy Lounge Bar
Ponsonby
The espresso martini at Fitzroy Lounge Bar is infused with vanilla and butterscotch, giving it a refreshing, almost caramel flavour. But make no mistake, this one has more than just the novelty factor going for it—it tastes incredible.
SEVEN
Britomart
The espresso martini at SEVEN has gained a bit of a rep—for being refreshingly different. This moreish, salted coconut interpretation is like the exotic version of the drink we didn't know we needed.
Everybody's
CBD
Combining vodka, Kahlua, espresso and sugar, the version at Everybody's—like many others that made this list—is evidence that sometimes simple is best. A deliciously smooth drink, nonetheless.
Sardine
Newmarket and Viaduct
Sardine's espresso martini is a real crowd-pleaser, and we wouldn't expect anything less from this funky lil' cocktail bar with not one, but two locations (making that caffeine fix even easier to come by). Sip on their sumptuous version featuring Absolut vodka, Sailor Jerry rum, Kahlua and of course espresso while sitting either seaside at the Viaduct, or at their epic rooftop spot in Newmarket.
Scandal
Ponsonby
With an award-winning mixoligist at the helm, it's no wonder Scandal's version qualifies as one of Auckland's best. We're talking cold brew coffee, sugar-toasted coconut foam and more. Bottoms up!
Saint Alice
Viaduct
Stir things up with Saint Alice's epic cognac-laced offering. This one has all the makings of a tasty tipple, with Jumping Goat coffee liqueur, Amaro Averna, maple syrup, orange bitters and whisky barrel-aged bitters also coming to the party. And don't get us started on that view...
Honourable mentions:
Scarlett Slimms & Lucky, Mt Eden
We despaired when we learnt that the Magnumtini at Scarlett Slimms & Lucky was limited edition. An espresso martini topped with a mini Magnum ice cream and as such, probably more dessert than drink, we'll be keeping our eyes eagerly peeled for its return (hint hint). Update: the Magnumtini has since returned to the menu, but for how long? Avoid FOMO and get over to Mt Eden already!
Freeman & Grey, Ponsonby
As far as we're aware, Freeman & Grey is the only place in Auckland to have ever served a frozen espresso martini. Yes, these guys will sometimes sling an epic, slushy-style version of the drink, usually as part of their annual Spring Fling event. We, for one, would like to see them on the menu more permanently.
Thirsty? Round up the crew and head to one of Auckland's best cocktail bars.
Image credit: Carla Dibbs, The Sugar Club, ELMOS, Everybodys