Espresso martinis are like the grown-up version of coffee, a harmonious yet powerful blend of alcohol and caffeine that will see you through the night (and potentially into the next day).
It's believed this famous cocktail was first created in London in the early 1980s, when influential bartender, Dick Bradsell was asked by a famous model (arguments abound as to who) to make a drink that would wake her up, then fuck her up. He obliged and the result is the sophisticated vodka, espresso and coffee liqueur concoction we know today.
Interestingly, this one's not actually a martini (due to the absence of gin and vermouth), but that's a detail we're happy to overlook—especially after actually drinking one of these bad boys.
So, where can you get your hands on a glass of this caffeinated goodness? Plenty of places, as it turns out, but here are the ones that we reckon do them best, including an eye-boggling espresso martini tree. In no particular order, here's where to enjoy the best espresso martinis in Auckland.
Where To Enjoy The Best Espresso Martinis In Auckland
Lucky 8
Ponsonby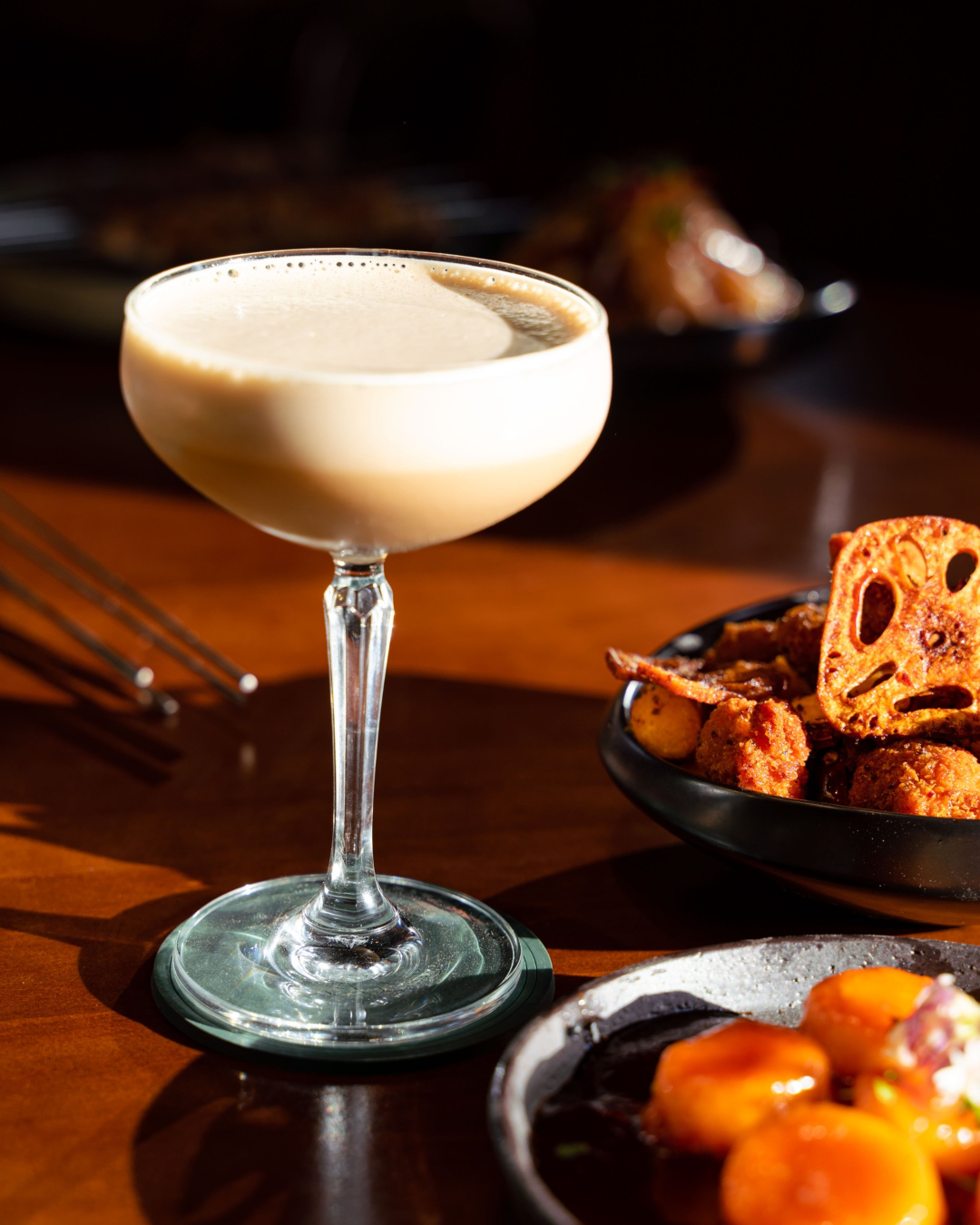 For the cheapest—but by no means, less delicious—espresso martini on this list, check out the Viet Dragon at Lucky 8. What this one lacks in price (it will set you back just $8.88!), it certainly makes up for in flavour—bringing a li'l Asian inspo to the mix with the use of Viet coffee and condensed milk.
Wynyard Pavilion
Wynyard Quarter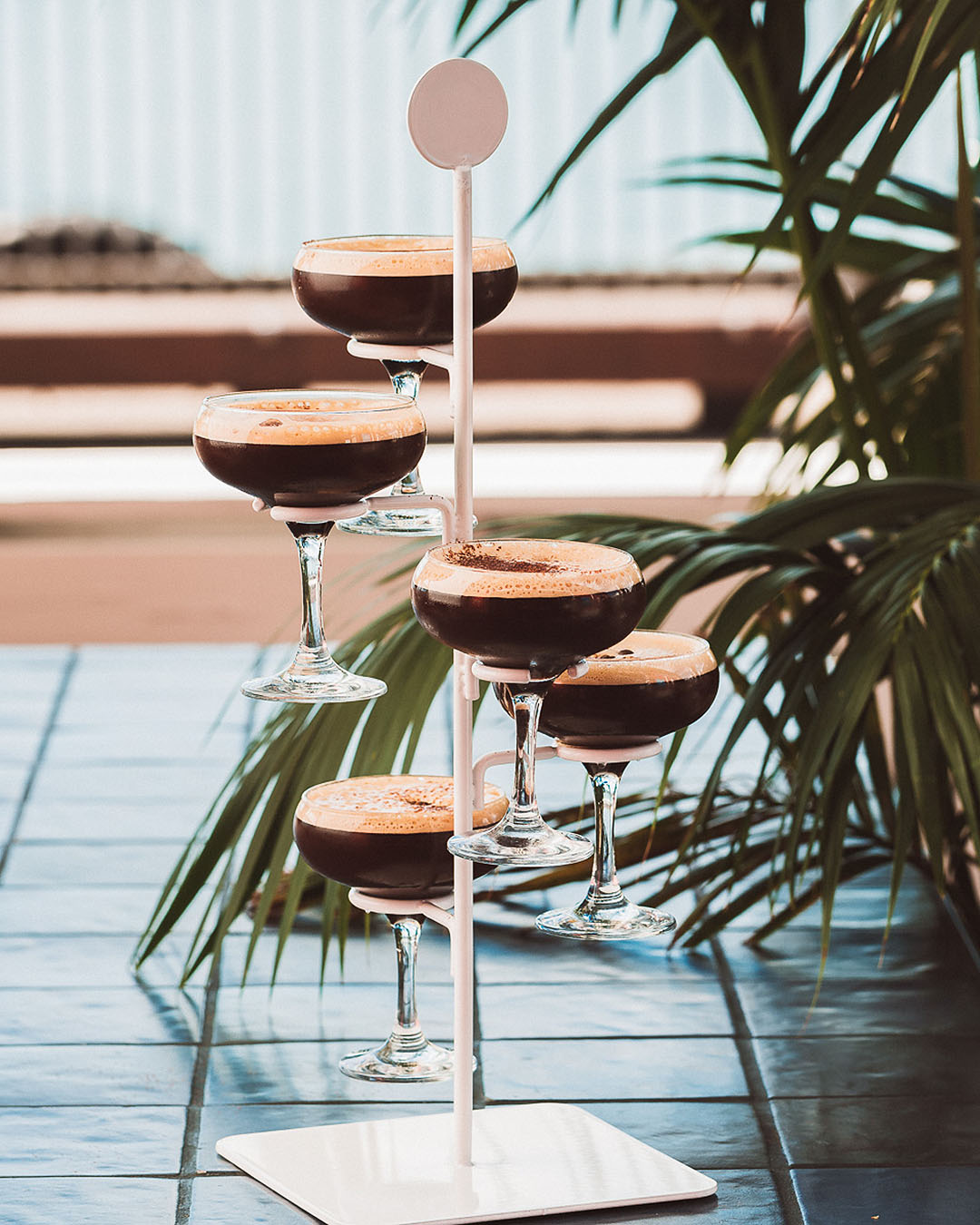 Wynyard Pavilion sure knows its way around a cocktail, and its signature espresso martini—bringing together the goodness of dark cacao-infused Grey Goose vodka, Jumping Goat coffee liqueur, Havana espresso and house-made salted caramel—is no exception. However if you REALLY wanna have a good time, may we suggest ordering their eye-boggling espresso martini tree featuring not one, but five espresso martinis. Heaven does exist.
Archie Brothers Cirque Electriq
Newmarket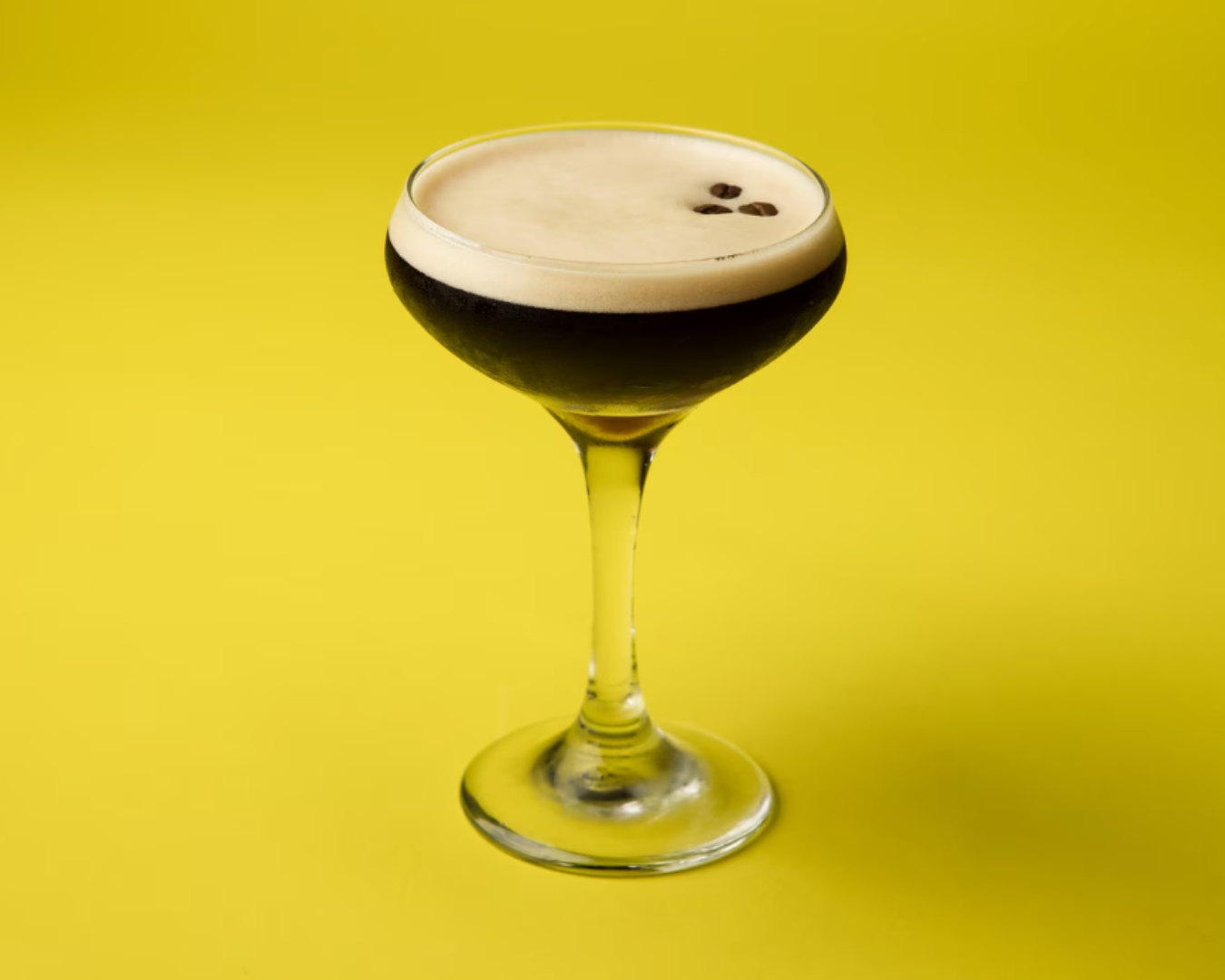 As the only place in Auckland where you can follow up a game of ten-pin bowling or a round of dodgems with a cocktail, Archie Brothers is in a league of its own. And so is their espresso martini—a cheeky little number blending together Smirnoff vodka, Kahlua, cold-drip coffee and vanilla. Now that's what we call a win-win (get it?).
Rooftop at QT
Auckland Viaduct
Life doesn't get much better than hitting up the Rooftop at QT with one of their signature on-tap espresso martinis in hand (or perhaps even one in each). These babies have been on the menu since day one and the secret to their longevity is this: an addictive blend of Finlandia vodka, Quick Brown Fox coffee liqueur, and cold-brew coffee.
The Sugar Club
SkyCity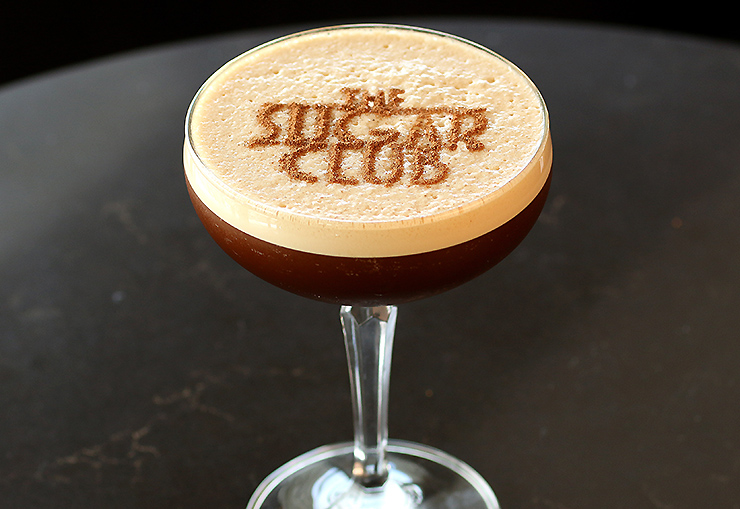 The Sugar Club serves up a chic little number that's practically perfect in every way (and by that, we mean it delivers on looks AND taste). Sipping on this dreamy blend of Stolichnaya vodka, coffee liqueur, vanilla liqueur, and coffee, far above the city—you can't help but feel like a million bucks.
SPQR
Ponsonby
Credited as one of first spots in Auckland to make the espresso martini popular, SPQR serves a delish, no-frills version of the drink that stays true to the original. A favourite amongst seasoned espresso martini fans.
ELMOS
Ponsonby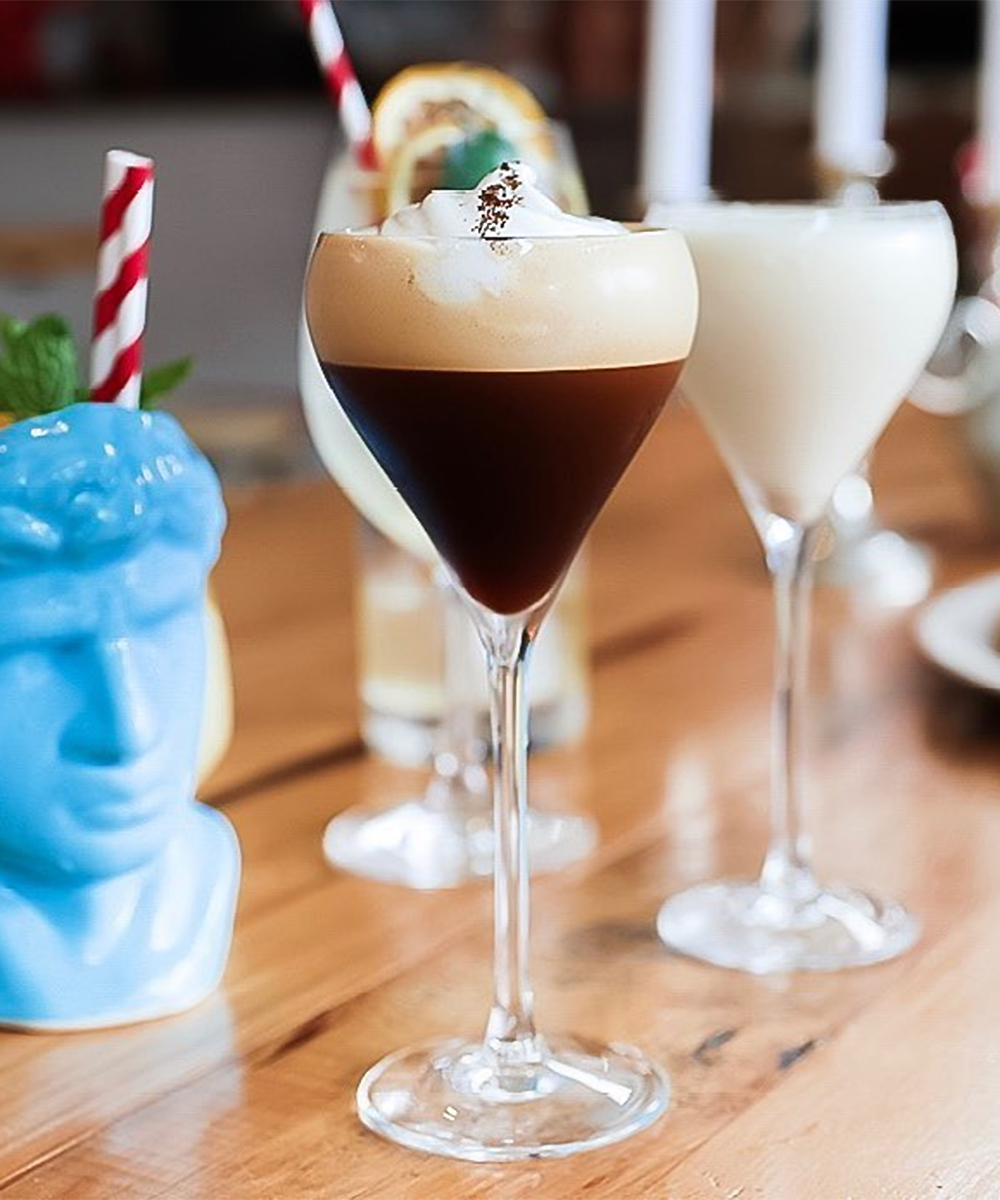 ELMOS' version is simply lush, and comes piled high with coconut and Amaretto foam. Yip, these guys certainly know how to make an Insta-worthy cocktail, with this particular tipple guaranteed to go down a treat after your feed—and on it. For something a little different, order a beautiful Miso Honi white chocolate martini. You can thank us later.
Fitzroy Lounge Bar
Ponsonby
The espresso martini at Fitzroy Lounge Bar (fittingly dubbed the Fitzpresso Martini) is infused with butterscotch, giving it a unique caramel-y flavour. But make no mistake, this one has more than just the novelty factor going for it—it tastes incredible.
Everybody's
Auckland CBD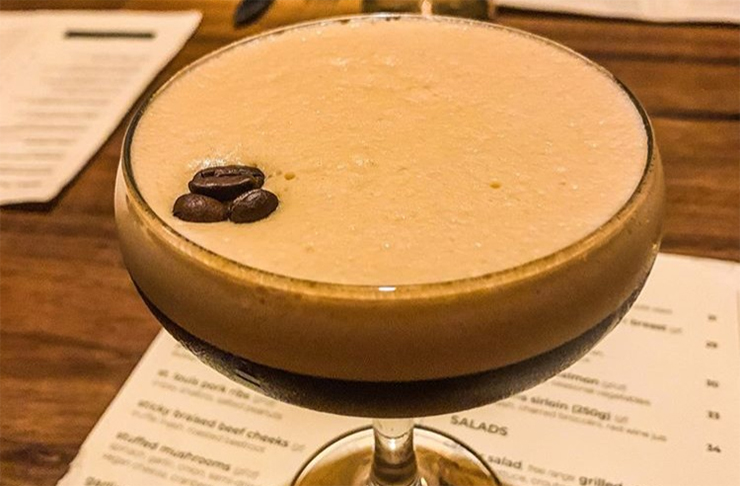 Everybody's
are bonafide espresso martini experts, serving up three different varieties to tempt your palate—hazelnut, salted caramel, or a more traditional but equally delish on-tap version, which you can also pick up downstairs from their rad sister venue,
Inwards Goods
. We'll take all three, thanks.
Sardine
Auckland Viaduct
Sardine's espresso martini is a real crowd-pleaser, and we wouldn't expect anything less from this funky lil' cocktail bar on the waterfront. Sip on their sumptuous version featuring Absolut vodka, Sailor Jerry rum, Kahlua and of course espresso while sitting seaside at the Viaduct, and we guarantee all your worries will soon float away...
Thirsty? Round up the crew and head to one of Auckland's best cocktail bars.
Image credit: Dushawn Jovic, Lucky 8, Archie Brothers Cirque Electriq, The Sugar Club, ELMOS, Everybodys.