Food and events go hand in hand. Whether it's a wedding, an engagement party or a corporate event, feeding your guests is crucial to a well put together shindig. This is especially true if there's alcohol being served— because no one wants wasted Walter or silly Susan at their party.
But the way in which these events are catered has evolved. Many people are choosing grazing platters as an alternative to sit down meals. The idea behind it is genius really, because who wants to walk around with a big ol' bloated belly after eating a full sized meal?
Grazing platters give guests the flexibility to pick and choose what and when they want to eat and is a throwback to the Medieval times of banquet feasts. Not to mention they look beautiful and super appetising. The perfect way to give an air of elegance to your important day.
So, we've rounded up the best grazing platters in Auckland. These are businesses who nail the grazing craze with their exquisitely put together platters. So get amongst this trend and make your next event a little bit extra.
Platter And Graze
Happy eyes and happy bellies is Platter and Graze's motto! Run by two talented friends from Auckland, it's all about the art of putting together beautiful, fuss-free spreads that suit any style and occasion. Their spreads are all about what looks good to the eye and they offer many different themes, from a Luxe Moroccan Picnic to a Luscious graze, complete with a grazing table, two desert platters, décor, rugs, cushions and makeshift pallet tables. These ladies go above and beyond just creating perfect grazing tables—these Auckland grazing platters are more like a work of art. And, they make sure the whole experience is fabulous.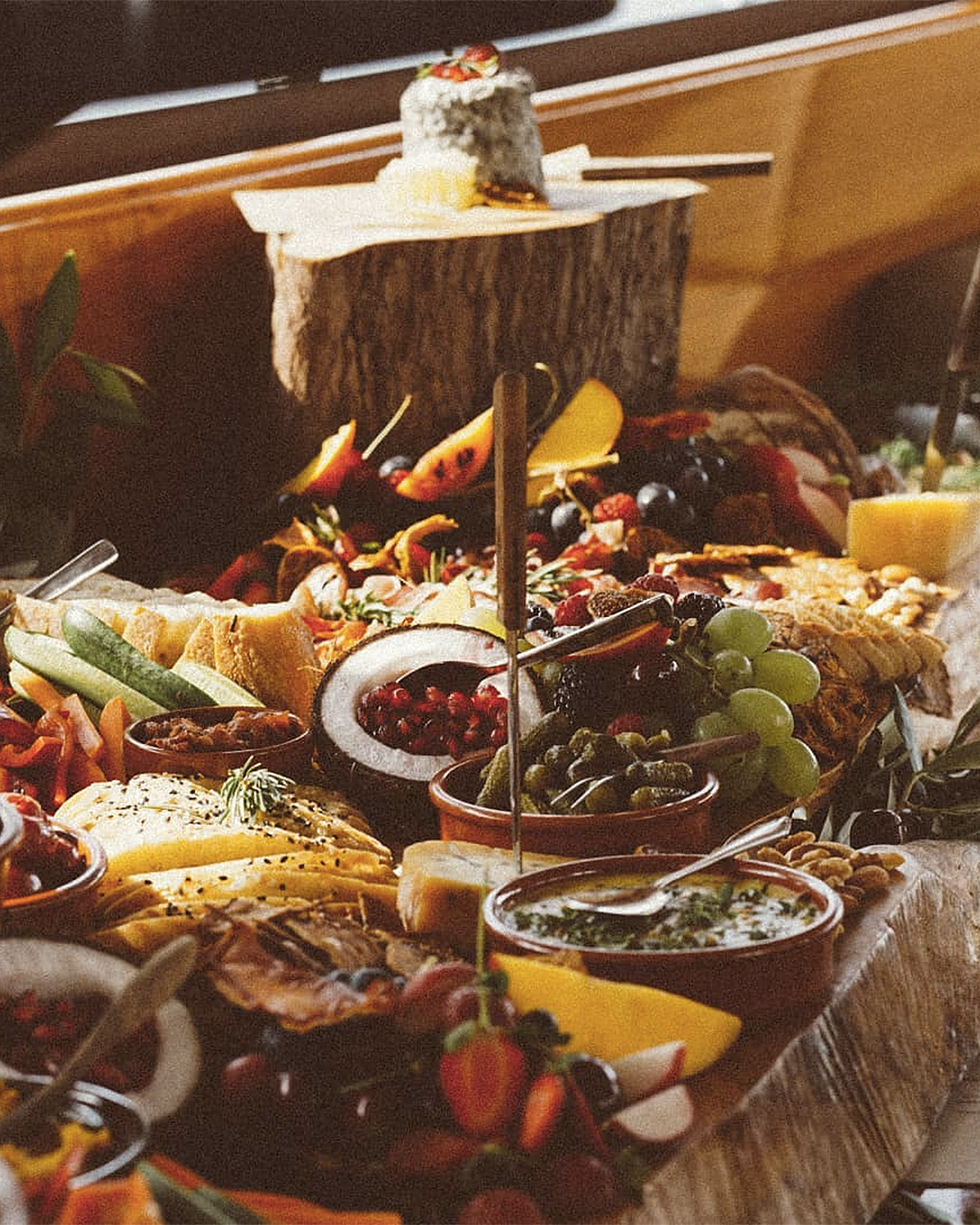 On Board Kitchen
If you're looking for some organic, whole food goodness for your grazing needs look no further than the legends at On Board Kitchen. This Auckland catering service is run by a team whose ethos is focused on providing a farm to board style of enjoying food. With options to feed from five to 20 people, their big kahuna grazing board is beautifully presented on slabs of macrocarpa. Check out their savoury grazing box comprising cheese, stuffed peppers, A Lady Butcher meats and more or perhaps a sweet grazing box including Portuguese Custard Tarts, caramel brittle, fruit etc will catch your eye. You can even go for an entire grazing box packed to the brim with delicately prepared fruits. Whatever you choose, your guests are sure to be wowed.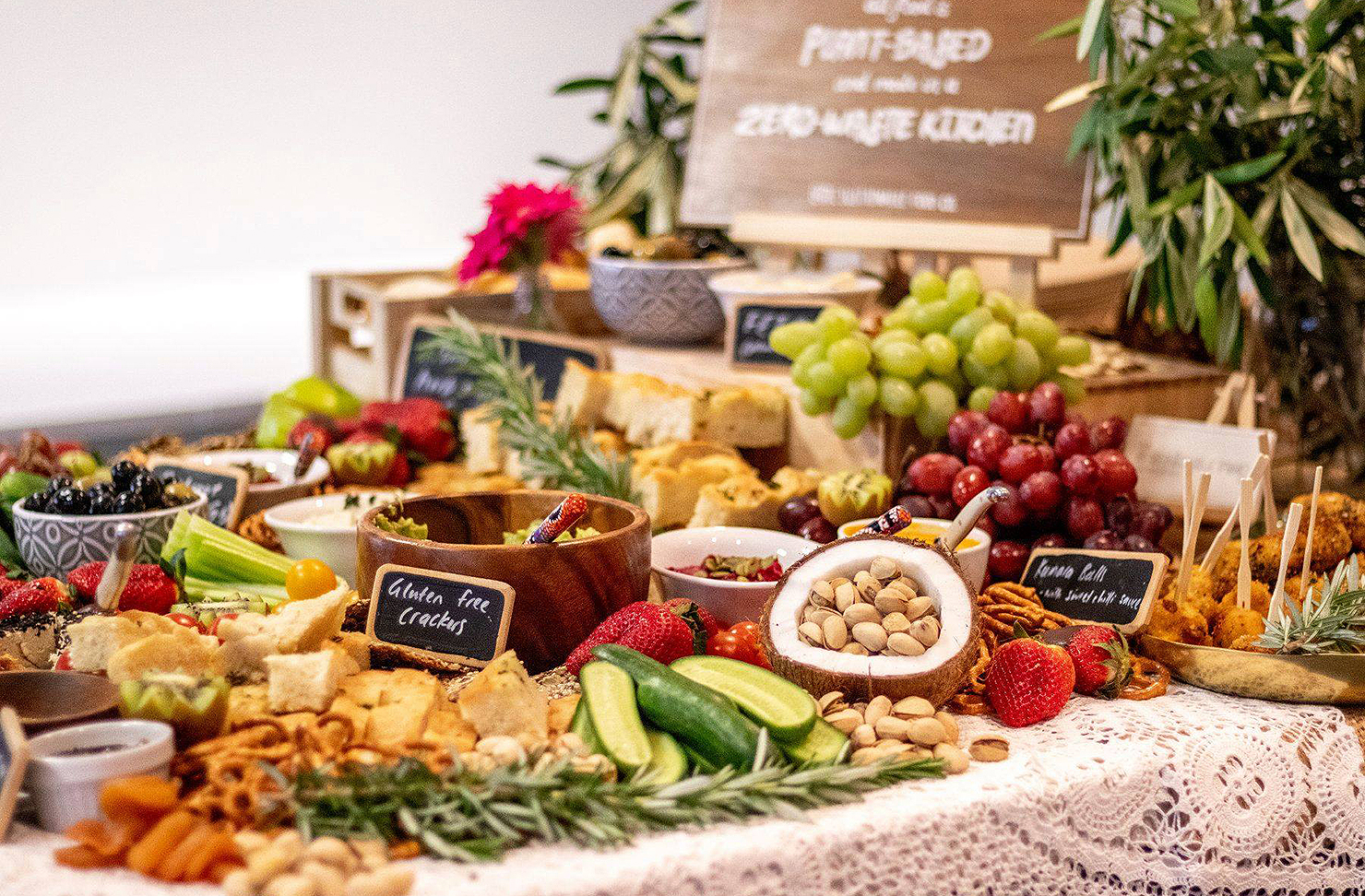 The Sustainable Food Co
The Sustainable Food Co. doesn't just have your taste buds in mind—they also look after the environment so you can eat with a good conscience. Offering a 100% deliciously plant-based menu, these guys are New Zealand's first fully zero-waste caterer (throughout their entire process from sourcing to serving), and their food is contemporary, vibrant, fresh, and nourishing for both people and the planet. As well as their platters and grazing tables that are almost too pretty to eat, these guys will knock your socks off with their range of creative canapés, finger foods, cakes and buffet meals. Get stuck in.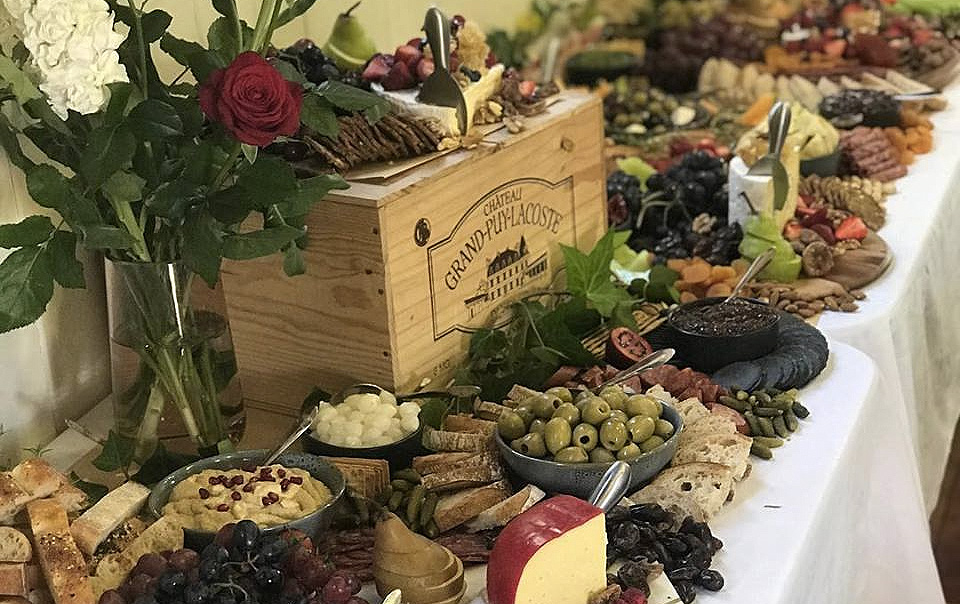 Good To Graze
Good To Graze is a locally owned business which is definitely shining bright. It specialises in stunning spreads and cheese and cracker centre pieces. These scrumptious platters can be customised to suit any theme or dietary requirement. They use seasonal and local produce, award-winning Whitestone cheese sent up from Oamaru, breads created by a local artisan bakery and fruit and veggies sourced from local farmer's markets. It's all about local business supporting local businesses. We like that. And, did we mention they do delicious sweet platters too? Think a giant spread of chocolatey, marshmellowy s'mores! It's the perfect touch for that engagement party or baby shower.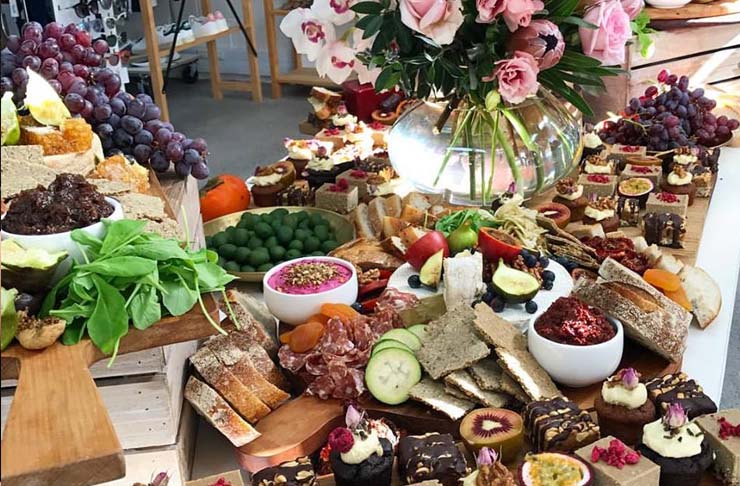 Together Bespoke Wholefood Catering
This little company is doing amazing things. Run by two young, extremely talented best friends, Together Bespoke Wholefood Catering creates some of the best grazing platters in Auckland. Bespoke pride themselves by doing everything by hand and operate out of their shop in Rothesay Bay on the North Shore. They hand roll their own GF seed crackers, make all of their own chutneys and dips and everything they make is refined sugar free. Using seasonal and local fresh produce, artisan sourdough breads and locally sourced honey, they are all about the nutritious and delicious. And, with all of their platters sitting on recycled timber boards, it all about the carefully thought out details that make this local business a winner.
The Platter Collective
This Auckland based company is run by one extremely talented woman. Derived from a passion for food, Piha native Sarah Jones is the mastermind behind The Platter Collective, who started out by throwing together platters for family and friends, all of whom encouraged her to take it further and start the popular business she owns today. These Auckland grazing platters come in various sizes to suit any occasion. From a simple picnic for two to a bountiful spread to feed 150 people, her platters can grow up to three metre squared. Wowsie!
All that food given you a thirst? Here's a guide to NZ's best alcohol delivery services.
Image credit: Platter And Graze, On Board Kitchen, The Sustainable Food Co, Good To Graze, Together Bespoke Wholefood Catering, The Platter Collective.