When Mount Lawley's coffee strip got officially full, the cafe scene at the Highgate end of Beaufort Street started proliferating and we're pretty happy about it. A handful of excellent cafes dot the tiny suburb, offering places of repose for shoppers and bona fide destinations alike.
Whether you're after something quick and easy or want to while away a morning at one of the burb's trendiest spots, we've got you covered: here are all the best cafes in Highgate.
T's Expresso Bar
Newish kid on the block T's Expresso Bar is nailing the already excellent combination of good coffee and takeaway Vietnamese eats. Serving from a shoe-box-sized hole in the wall where High Grounds Coffee used to be, T's is the place to stop for a warm brew and a crispy banh mi on the go.
Source Foods
With a philosophy that centres on providing sustainable and organic food, Source Foods is a great alternative option on the Beaufort strip. The menu is stuffed full of goodness (just like you will be), with all-day brekky offerings as well as wholesome salads, burgers and sandwiches for lunch.
Mary Street Bakery
An OG on the Highgate cafe scene, Mary Street Bakery needs very little introduction. If it's not the famous fried chicken buttermilk pancakes or their insanely good soft eggs that bring you here, it's probably something from their cabinet full sweet baked goods. Seriously, from doughnuts to cronuts and even cruffins, you won't be walking out of here without something indulgent to go.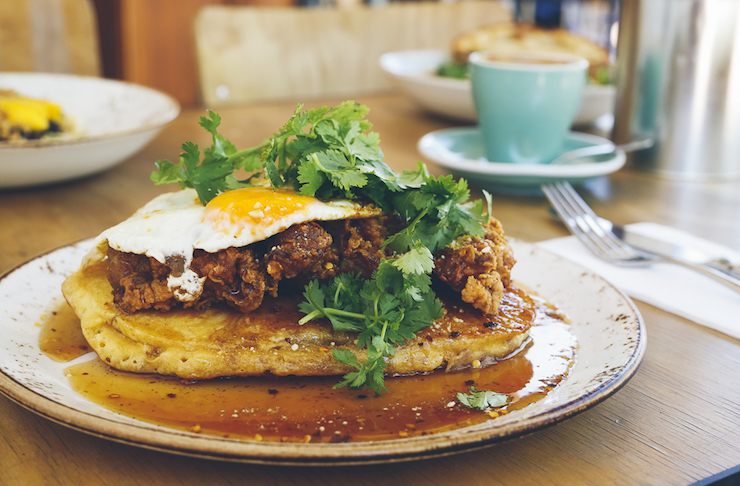 Lincoln's 102
Get away from the Beaufort bustle and head to this gem of a neighbourhood joint, tucked away on the leafy Lincoln Street. Lincoln's 102 is a local-fave, so getting a table can sometimes be a struggle, but if you have to wait, it's worth it. Despite being busy, the place maintains a quaint atmosphere, making it perfect for intimate, lingering catch-ups or solo-mornings with a good meal and the paper. The avocado, tomato, basil and feta on toast is glorious.
Chu Bakery
One of Perth's most loved bakeries, Chu has given new life to an old deli right opposite the beautiful Hyde Park. Head in for a takeaway coffee accompanied by a doughnut or croissant, or if you're on the hungrier side, their takeaway toasts topped with combos like hummus, cucumber and chilli are simple and delicious. Eat perched in the sun on a bench out front or across the street in the park.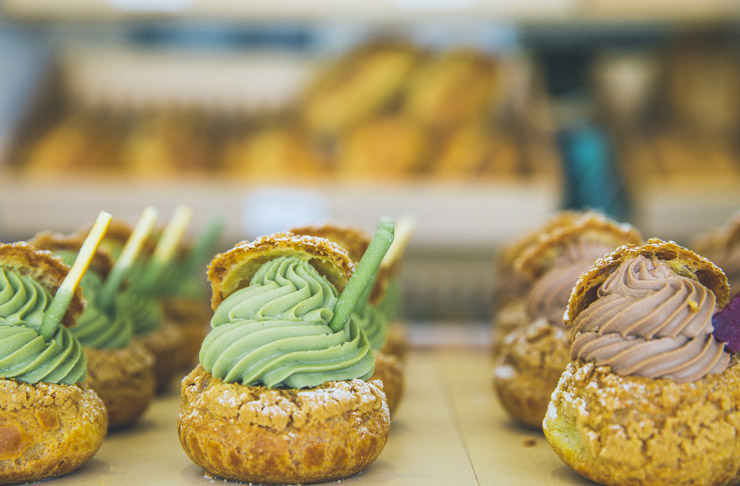 Mrs S Cafe
When the famous Maylands Mrs S Cafe opened a little sister in Highgate, you could practically hear the collective stomach rumble from locals. We all breathed a sigh of relief when we found out that the beloved Manwich survived the trip from Maylands, but you might want to try some of the new additions like the pulled-pork bagel. From pretty countertop cakes to menus encased in Little Golden Books and an exposed-brick backdrop to the whole thing, the Highgate digs are channelling the same vibes as the original and even offers further seating in a courtyard out the back.
Blacksmith Perth
If Blacksmith's uber cool exterior doesn't entice you inside, surely talk of their superb coffee and eclectic food menu will. Coffee geeks will love their filter bar, but their breakfasts are just as worthy of attention. From smashed avo to beef burgers and with the likes of chilli scrambled eggs in between, Blacksmith is definitely a Highgate go-to for lingering morning hangouts.
Panda & Co
This trendy little spot is unashamedly dishing out Perth's most inauthentic Asian, pairing modern Australian produce and flavours with contemporary interpretations of Asian-fusion favourite. Panda & Co favourites include the doughnuts, the Korean waffles and the rollie pollies, which are the spring roll version of a Reuben sandwich and are seriously epic.
Want more? Check out the best cafes in Mount Lawley.
Lincoln's 102 | Image credit: Nancy Hanna, Louise Coghill