When the mercury starts rising in Perth, there's only one thing to do—and that's throwing yourself in the nearest body of water.
On balmy days, Perth is an aquatic goldmine equipped with stunning waterways to kayak through, still waters perfect to get your SUP on, secret beaches to escape big beach crowds, and wind-protected coves worthy of some of the best snorkelling ever.
Here are the best water activities to do in Perth this summer.
Discover Some Of Perth's Secret Beaches
Considering everyone who would normally be gallivanting the globe is home this summer, these 'secret' beaches may be quite popular as we try escape the crowds in our own backyards. Regardless, it's always fun trying new places instead of the usual visits to Scarborough, Cottesloe and Leighton. You never know, these hidden gems may become your new favourites. Tucked away in Mosman Park, North Fremantle, Rottnest and Point Peron, these beaches will give you the chance to relax and soak up the sun in peace. Find out exactly where to explore by checking out our list of secret beaches in Perth.
Skip The Salt And Sand, It's Time To Visit These Natural Pools
Living in Western Australia certainly means there's no shortage of places to swim, and we're not just talking about the pristine beaches. Venture inland and you'll be surprised by just how many natural water holes there are to discover. Round up your mates, pack a picnic, and start your engines—you'll want to make a whole day out of visiting these stunning natural pools. Take a dip in the fresh water and soak up the beauty of the surrounding bushland.
Dive Into The Best Snorkelling Spots In Perth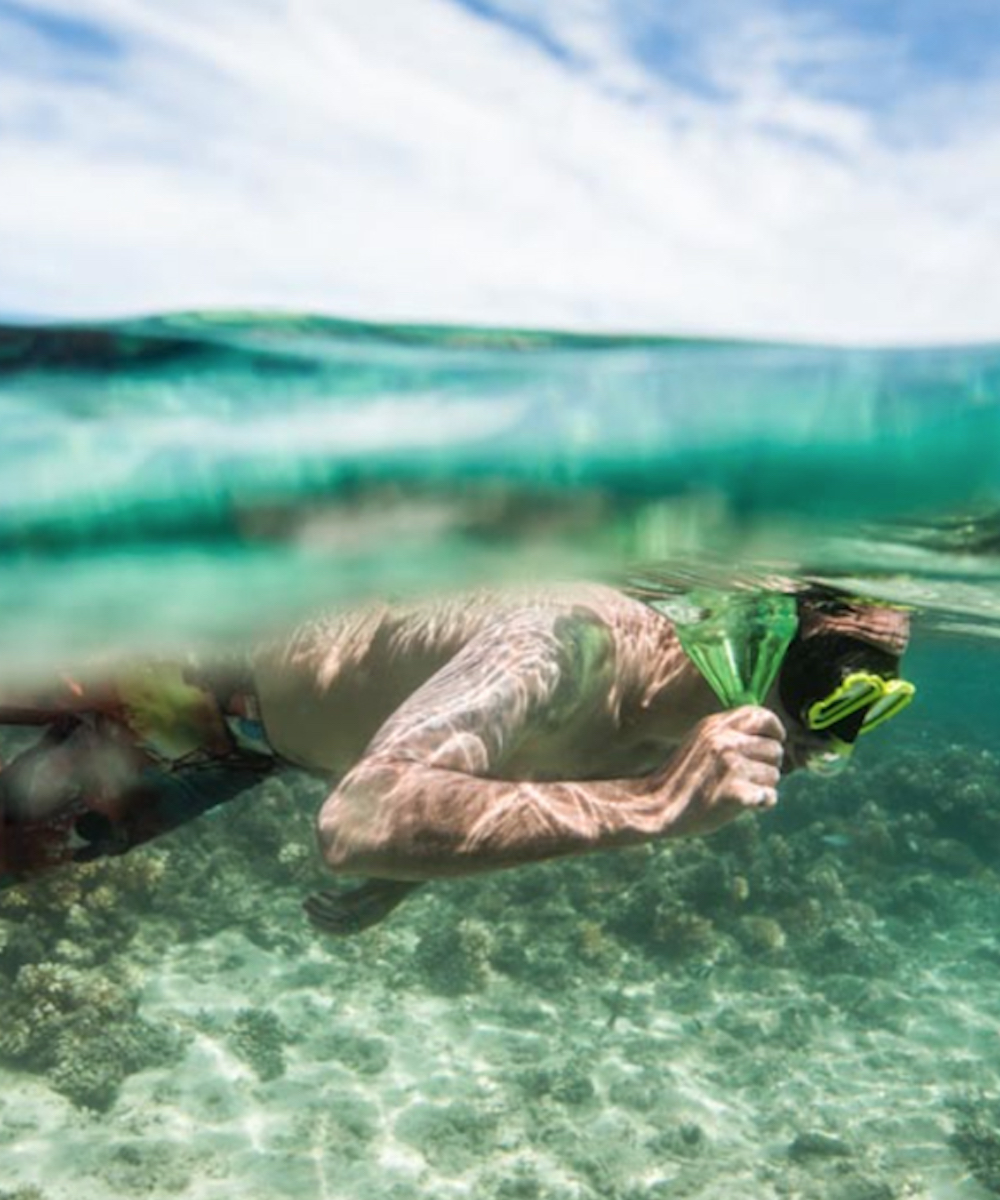 Sometimes you can get a little tired of life on land, but lucky for us, living in a sunny state with crystal clear waters, you're just a quick dive away from a thriving underwater world. Grab your snorkels and head to these beautiful snorkelling spots in (and near) Perth so you can swim with the fishies and appreciate the breathtaking marine life that lines WA's coast. From shipwrecks and hidden ocean galleries to bustling reefs and sea lions, there sure is a lot to see, under the sea. Why not grab a couple of disposable underwater cameras and see who can capture the best shot?
Reel In A Catch At Perth's Top Fishing Spots
There's nothing quite like casting a line out as the sun sets and reeling in your own catch, fresh from the sea, then cooking it up for your nearest and dearest. If you're not up for the whole palava involved with scaling and cleaning your own fish, though, you can always just kiss it and throw it back, Rex Hunt style. Either way, the WA fishing experience is hard to beat so head out and try to get a catch of the day at these Perth fishing spots.
Enjoy A Salty Wake Up Call From The Indian Ocean
Anyone with a bit of will power can roll themselves out of bed for a 5.30am beach swim, but Cold Nips makes it a whole lot more fun. You can join this beach-loving fam for a sunrise swim at different beach locations all around Perth and start your day with a refreshing dive into the cold Indian Ocean all together. Whether you dance, sprint, or stroll in, it's heaps of fun and is definitely the best wake up call. Afterwards you'll get to sit down and sip on some warm coffee from the nearest local cafe with your new mates.
Take Your Fur Baby To Perth's Best Dog Beaches
If you can't bear those howls and cries when you leave your pooch at home as you set off for the beach, we've got a list of salty locations where your furry friend can join you. There are many things in life that can bring a smile to your face, but we know seeing your pup lapping up some sandy beach times, mingling with all the other pups, is top tier.
Work Up A Sweat With Some Water Sports
If you're more of the adventurous type, you'll love the water sports on offer around Perth. Chase waves at some of Perth's best surfing spots or head to Perth Wake Park and try your luck at wakeboarding. Those chasing a more chilled-out day on the water can always give stand-up paddle boarding or kayaking a go. Either way, you'll be ready for an ice cold beer and a good serve of fish and chips after your day on the water.
Hit The River On A Self-Skippered Cruise
Yep, that's right. You can hire out your own boat for the day and take yourselves on a little cruise along the Swan River thanks to the crew at Nauti Picnics. Just designate your captain and remember to slather on the sunscreen and pack some snacks. Where you go and what you drink is completely up to you.
Or Explore The River By Waterbike
Perth Waterbike Co has a whole fleet of floating bicycles just waiting for you to take out for a glide. You can hire out a waterbike of your own for $35 for half an hour of self-guided cruising, or $65 for a full hour experience—which trust us, is plenty of time to be pedalling. But for something a little more planned, why not get a group together and book in for one of their tours? They do awesome pedal and picnic packages that'll see you enjoy a gorgeous picnic on the banks of the river after your ride or you could just opt for the sunset bike, bubbles and brews if you'd prefer to make the most of those cupholders.
Relax By The Pool (Preferably With Cocktails)
If the salt and sand is just not your vibe, we feel you. There are plenty of top pools you can relax by instead. Start by checking out all the public pools around Perth, then when you're ready to up the pool club vibes, spend the day at one of Perth's best hotel pools—you may have to book a night to get in to most of these, but trust us, you'll forget all about the cost by the time your second margarita arrives poolside.
If you can't fork out for the hotel stay but still want to feel like you're on holiday, keep an eye on the Indian Ocean Hotel in Scarbs—they throw some pretty unforgettable pool parties throughout summer. Otherwise, The Crown Perth also runs some sweet offers that will allow you to get a pool-pass for the afternoon at the Metropol pool without committing to the full cost of room.
Try Some Fun Water Activities For The Young At Heart
Perth has a tonne of water-based fun on offer for big kids. Our pick has to be this giant floating inflatable fun park, with over 100 different inter-connected obstacles to tackle. But you could always throw yourself down some killer water slides at Adventure World or Outback Splash. Just remember to wait thirty minutes after eating.
After all these activities, kick on to some of Perth's best beachside venues.
Image credit: Elle Borgward, Tourism WA, Crown Metropol, Perth Aqua Park