Ok so if you haven't heard of Cocktail Porter, we are so excited to introduce them to you.
Cocktail Porter (the absolute geniuses that they are) is a nationwide cocktail delivery service—but not just any delivery service. Think HelloFresh but for super delicious cocktails.
In a regular shmegular box you get enough ingredients (the highest quality ingredients we might add—luxury vibes for sure) to make a heap of cocktails, delivered right to your door. Regular cockys on offer include espresso martinis, pink grapefruit margaritas, raspberry mint mojitos and even a Pornstar Martini collab with LoveHoney with yep, you guessed it, a finger vibrator lobbed in the box as well.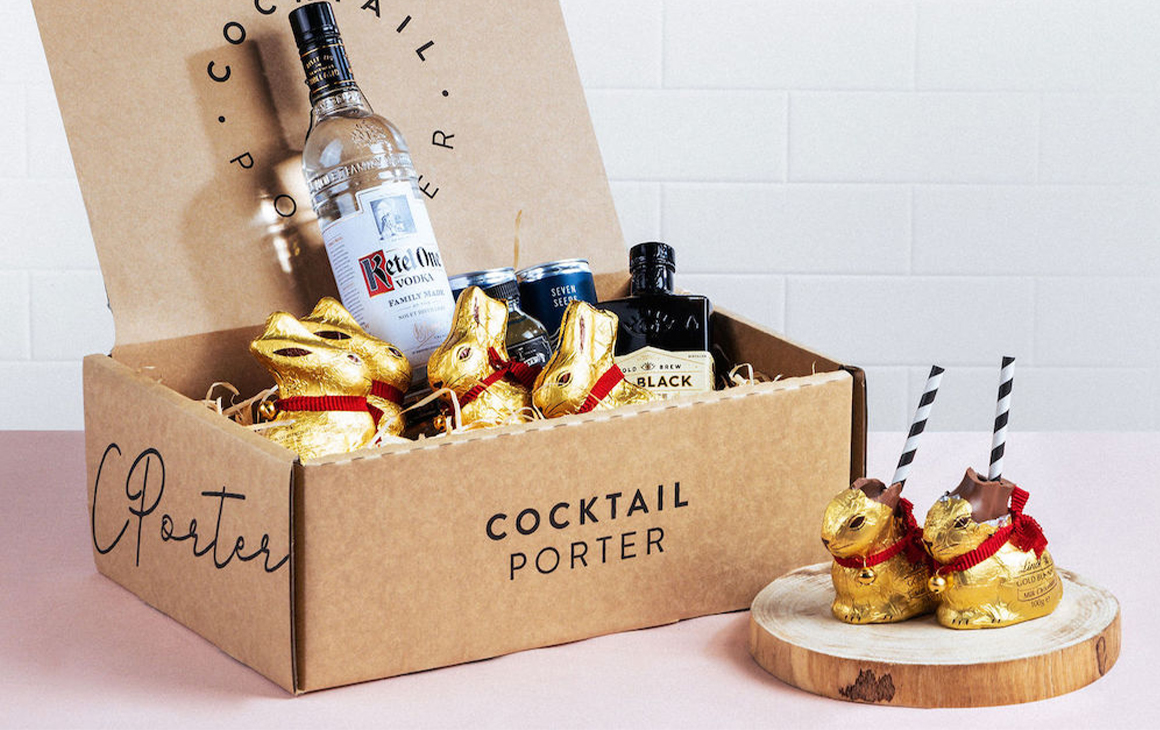 Speaking of collaborations, they've just launched perhaps their most delicious one yet: DIY Easter Cocktail Kits complete with chocolate Easter eggs and bunnies to serve them in. With two different cocktail kits to choose from, our pick is the Messina Dulce de Leche & Coffee Cocktail—the perfect combination of Baileys Irish Creme, Cold Drip Coffee and Mr Black Coffee Liqueur, ready to be mixed and poured into a chocolate egg then topped with pieces of popcorn and drizzled with Messina's Dulce de Leche sauce. Holy wow.
The compadre to the de leche work of art goes by the Chocolate Bunny Espresso Martini. A rich blend of Kettle One Vodka, Seven Seeds Cold Filter Coffee and Mr Black Coffee Liqueur is what makes up this beveragino before it's shaken and poured into a Lindt Milk Chocolate Bunny. Easter with the fam just got a whole lot easier to swallow.
Each of the Cocktail Porter DIY Kits are available in a small size designed to create 6 bar-style cocktails for $80 and a large size designed to create 12 bar-style drinks for $140. Delivery starts from 15 March however you can pre-order your kit via Cocktail Porter here.
Want more Easter sweetness? Check out this incredible Easter cake recipe.
Image credit: Supplied