It's 2020 and margarita concoctions have entered a whole new ball game in Perth. There are more colours and flavours than we ever thought possible with sweet and spicy and influences coming from well beyond Mexico. It's easy to get carried away, so when in doubt, trust a classic Tommy's. But then again, who said you could only try one?
Here are Perth's best margaritas.
Caballitos
Perth
The only thing this underground bar knows better than Mexican food is cocktails and their margaritas are no exception. Grab a friend (or don't) and order a Lagerita for a double serve marg with a Coronita thrown in. These Don Julio dreams will be sure to have you coming back for $12 Margarita Madness Mondays.
La Cholita
Northbridge
If you're after a shade of real deal Mexican fare look no further than this taco and tequila joint. With more than 100 varieties of tequila and flavours from chilli and cucumber, mandarin and blood orange to coriander and tamarind flying around, La Cholita is sure to turn any Perth margarita lover on.
El Publico
Highgate
While they dish up some of the quirkiest Mexican street food in town, these guys know that their classic margarita doesn't need any jazzing up; Tommy's can still hold his own. El Publico, we like your style and we like your margaritas even more.
La Vida Urbana
Leederville
The Mexican gods who blessed us with El Publico sure know how to keep us happy. With a more casual vibe, there's no need to be shy about putting your hand up for seconds, or thirds, of the La Vida Urbana's Ginger Margarita. It's topped with cinnamon sugar and it's a match made in margarita heaven!
El Grotto
Scarborough
In case you haven't noticed, we have a pretty big crush on this Mexican rave cave by the beach. Their Tommy's margaritas are second to none, but we certainly aren't opposed to their spicy margarita. It'll give you a good kick in the right direction when everyone ditches their bar stools for a boogie!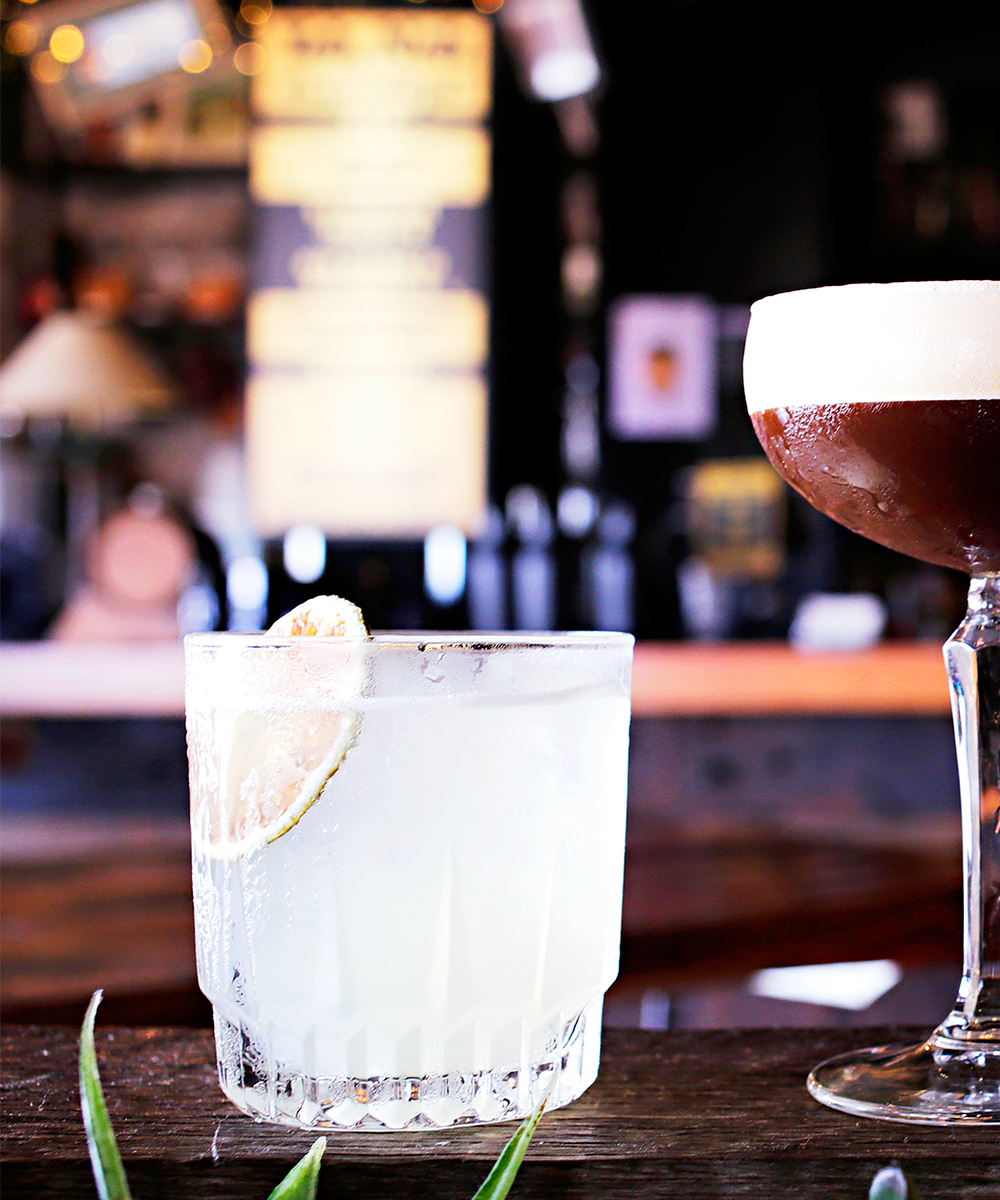 Si Paradiso
Highgate
If Italy and Mexico had a love child, we're pretty convinced it would look like Si Paradiso's Mexicano Aperitivo. Born from their love of Italo aperitif and tequila, it's no surprise that they're really freakin' good! With live music and a space that'll take you to vintage Amalfi, these beautiful people insist that you 'drink-e-dine-e-dance!' and who are we to say no?
Market Grounds
Perth
A venue that pays homage to its historical roots, is the first link between the CBD and Northbridge in more than 100 years AND serves killer cocktails? It would be rude not to. These masterminds are putting twists on the classics and their Passion-rita is possibly even better than the original, but you didn't hear it from us. They even do a signature non-alcoholic margarita so there really are no excuses!
Ezra Pound
Northbridge
We won't be surprised if it takes you longer to find Ezra Pound than it will to down their margaritas. The Prohibition era-inspired design of this beloved small bar hasn't stopped us from singing the praise for their Hibiscus Margarita. It's sour and cloudy, need we say more?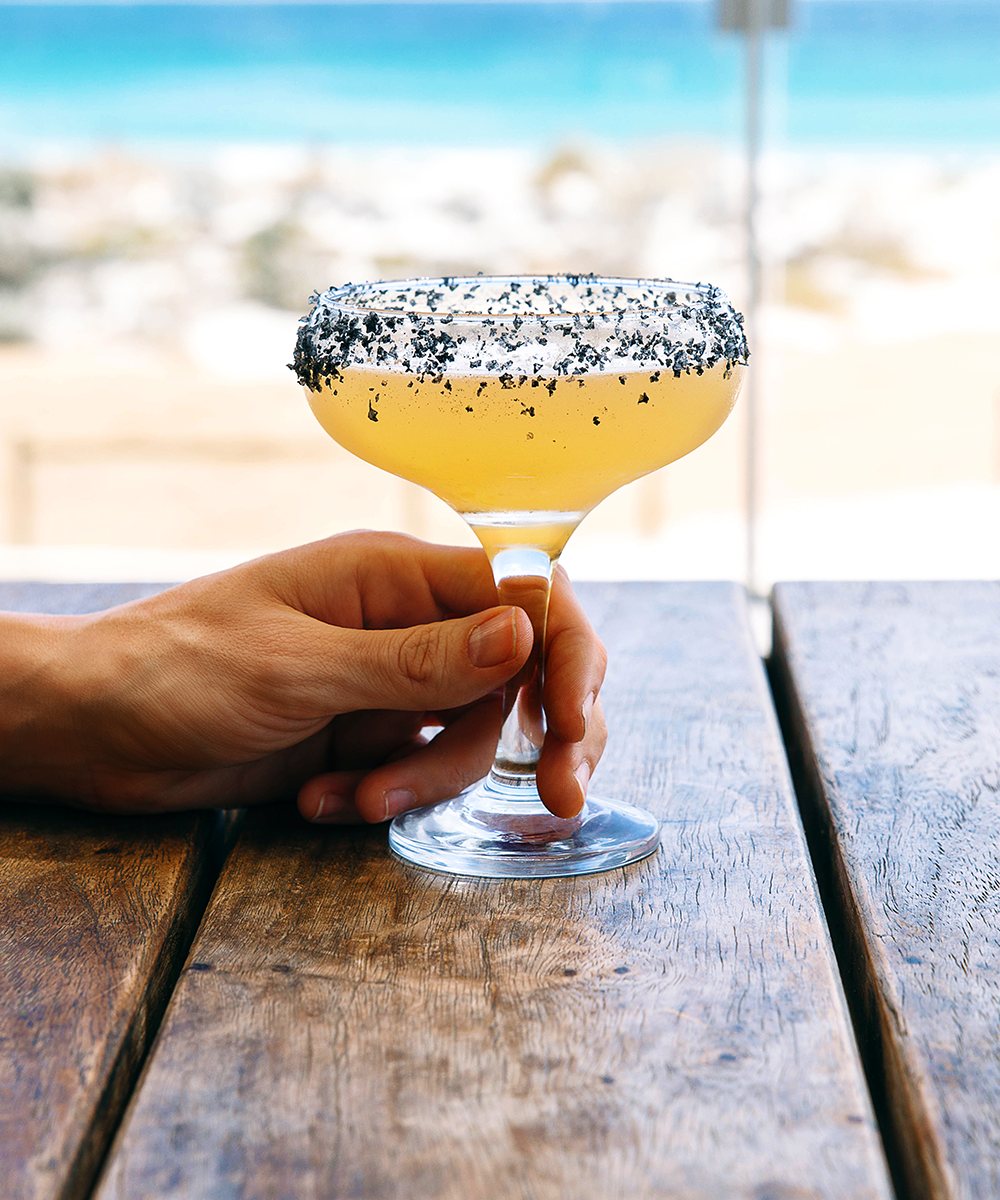 Bib & Tucker
Fremantle
Tequila paired with modern Australian food by these legends is the love affair we didn't know we needed. They're throwing some pretty spectacular margarita flavours around including burnt orange, vanilla and pineapple but we're not ready to move past their classic. It's that good.
Bathers Beach House
Fremantle
Ah, Perth's very own little slice of heaven. With cocktails delivered directly to your sun lounge on the beach, you can keep your hot date close and your margaritas closer at Bathers Beach House. Yes, please.
Sauma
Northbridge
Sauma adds colourful shades of creativity to Indian dining while maintaining a raw charm. Their Tamarind margarita marries corozin blanco with tamarind, lime, ginger, a mescal rinse and chilli salt in a combo that is to die for.
Kitsch Bar Asia
Leederville
On Tuesdays we eat the Kitsch's $18 Pad Thai and drink their Pineapple Cinnamon Margaritas, and then we return every night following for more margaritas. We're not kidding. A no-brainer on the cocktail menu, we think they may have misspelt happiness.
Besk
Leederville
In a public house designed for local gatherings, everyone is made to feel welcome. So pull up a stool, strike up a conversation and look no further than Besk's Tommy margarita. The only way to describe it is a tangy, salty hug, in the best way possible.
The Flour Factory
Perth
The Flour Factory brings a touch of class to the historic 100-year-old flour mill and as one of Perth's best bars, it's an obvious addition to this list. Like everything else, they absolutely nail their margarita, serving up a glass of zingy Don Julio goodness that will hit the spot every time.
Want more? Here's all the best new spots you should have checked out by now.
Image credit: Elle Borgward, Nancy Hanna, Louise Coghill