Want to impress Mum this Mother's Day? Sure, the sheer labour of love is a great drawcard when you're making something for Mum rather than buying some second-rate gift from the knick-knack shop, but you also don't want your DIY creation to end up in a 'nailed it' meme.
This gooey and delicious chocolate tart from Chris Howard (Chef & Co-Owner, The Humble Onion) is guaranteed to win Mum over each and every time. But best of all, it's surprisingly simple so you really can't stuff it up.
Chuck on that apron and give Mum the gift of your time and Chris Howard's Classic Chocolate Tart.
Ingredients
1 30cm tart shell
350g chocolate
350g unsalted butter
6 eggs, separated
150g sugar
1 tsp vanilla paste (or essence if you can't get paste)
3g salt
50g plain flour
50g almond meal
100g sugar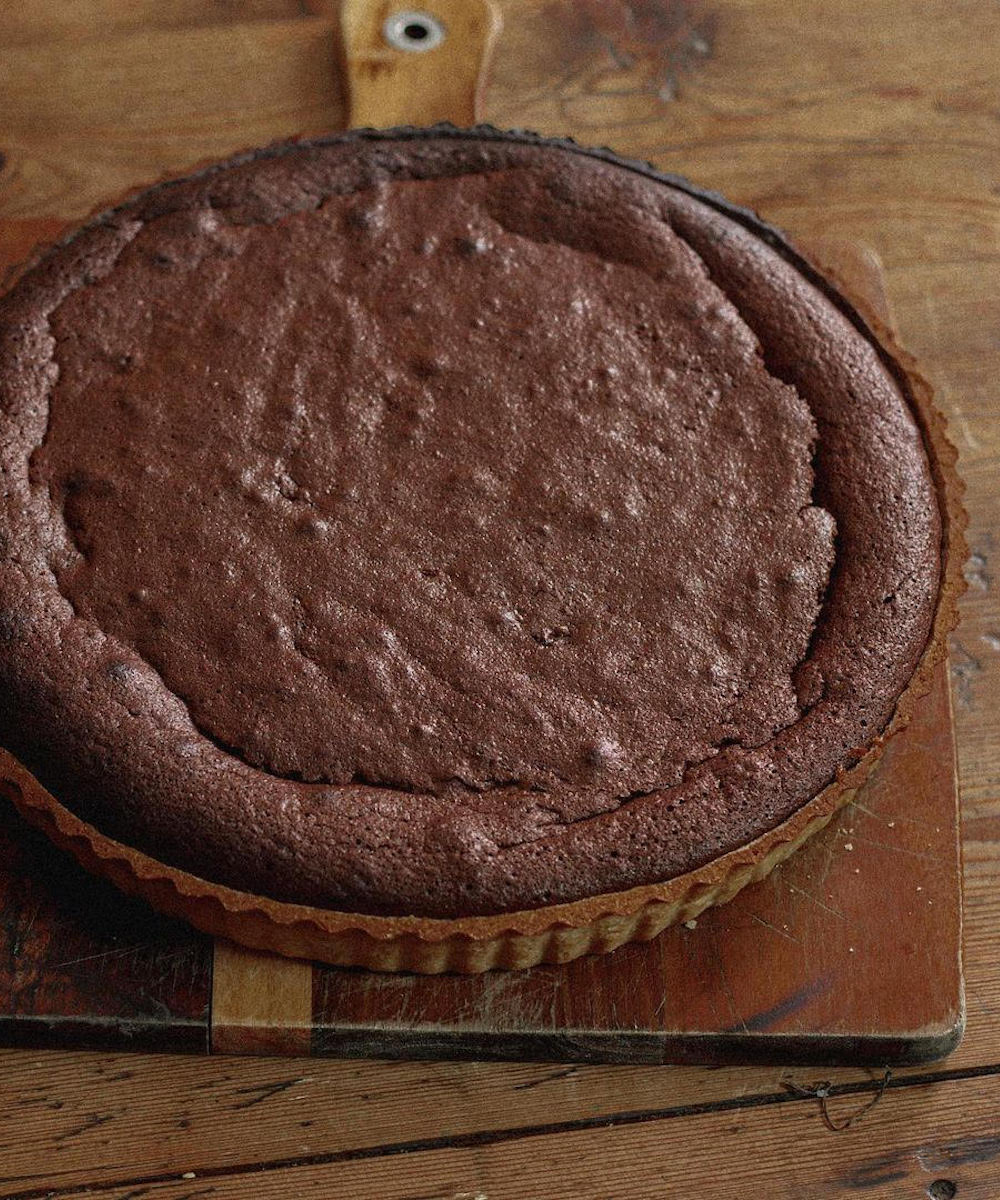 Method
Melt together your butter and chocolate. This can be done in a microwave-safe bowl in the microwave or over a double boiler on the stove.
Once the two are melted together, remove from the heat and allow to cool to around body temp (38C). It shouldn't feel hot or cool to touch.
Whisk the yolks, vanilla paste, salt and 150g caster sugar until pale and cream and all the sugar is dissolved.
Pour in your chocolate and butter mixture and gently mix together, followed by the almond meal and plain flour until the ganache is smooth.
Whisk egg whites and 100g caster sugar until soft peaks form, this may take 5 - 7 minutes by hand or you can use a mixer.
Fold whites through the chocolate yolk mix.
Pour the mixture into a pre-baked tart shell.
Place into a hot oven (190C) for 12-14 minutes.
Pull out when it's still a little bit jiggly in the middle.
Serve with pouring cream or vanilla ice cream.
Enjoy!
Want to step it up? Try and tackle Miss Trixie's Boozy Gin Coconut Cake.
Image credit: Valentine Girardot