You may not have noticed, but the Parmelia Hilton on Mill Street in Perth has recently undergone quite the face lift—we'd go as far to say it's probably had about as much work as Paris Hilton herself. And while, yes, the revamped hotel boasts touchless technology, 31 glorious new rooms, and a stunning revitalised grand lobby, we're most excited about the new restaurant and bar that comes along with it.
Introducing Samuels on Mill, a new brasserie concept that draws its name and inspiration from Samuel Kingsford—the man who built the iconic flour mill that defined Mill Street back in 1833.
Led by Chef Chad Miskiewicz, the approachable yet refined menu features local-first dishes that hero WA's finest seasonal produce and native ingredients from across the state, from Baldivis tomatoes and Shark Bay scallops to Treeton Farm beef and Linley Valley pork.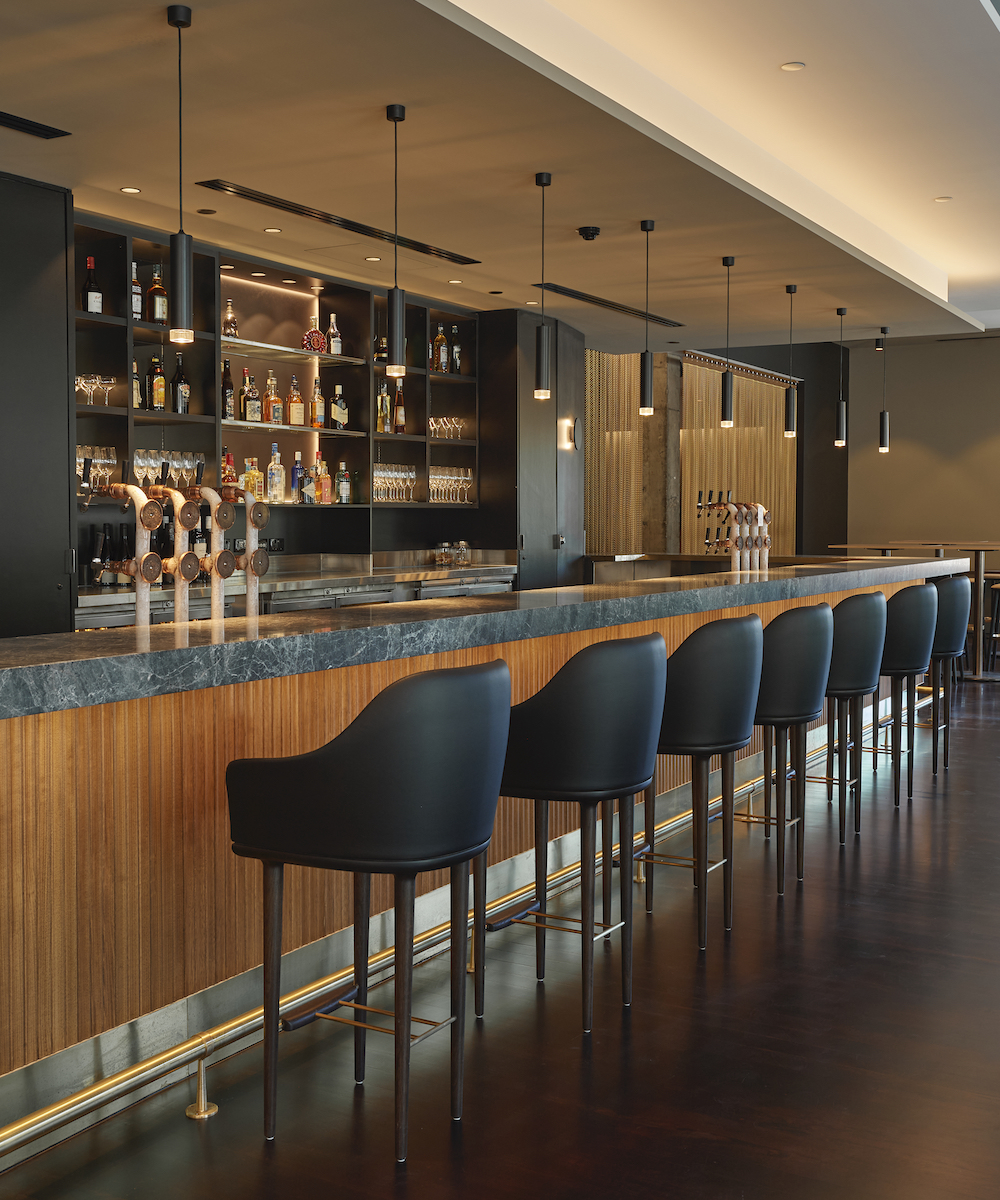 Stepping into the sleek new restaurant and bar, it all feels quite grand—from the bold concrete pillars and moody dimmed lights to the gold chain curtains and marble benches. The hotel has been designed for business travellers, and you can tell—the spacious spot is perfect for wining and dining.
Before you head to your table, swing to the right and take a seat in the bar (where all good meals start). With large windows looking out onto the street, you can treat yourself to something snazzy from the incredible cocktail menu while peering out on all the CBD action. As for which cocktail to order, we suggest you go for the Fruit of the Earth, made with Chivas Regal, elderflower liqueur, lemon juice, smoked black truffle and portobello syrup, truffle honey, and earl grey tea. It's all sorts of smooth and delicious—just be careful, it goes down quick.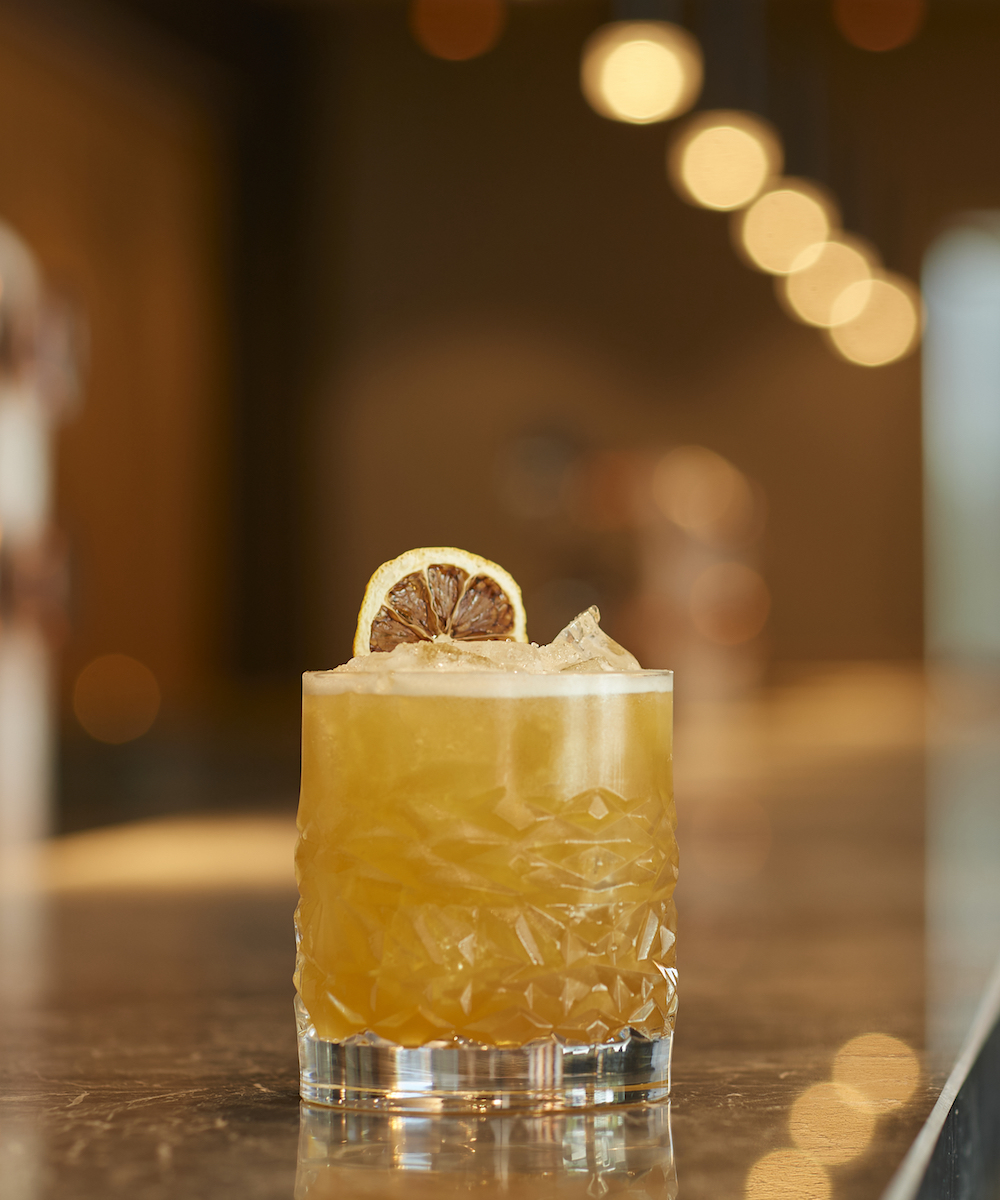 When you do finally arrive at your dining table, you'll need to pull together to decide what to order—all these dishes are designed with sharing in mind. Don't worry though, we have a few top picks to help make narrowing the list down a little easier.
Whatever you do, make sure you start yourself off with the common loaf (from Bread In Common, of course). Served with the most heavenly smoked whipped butter topped with saltbush salt, it's honestly one of the best things we've eaten all year. They've also got a great gluten free version as well which actually tastes like real bread.
Other standouts include the local scallops with miso caramel leek, tomato and pickled cauliflower; the beef tartare with smoked oyster aioli, fermented shallot, and cured egg (a nice change from your usual egg yolk); fremantle octopus with chorizo and romesco sauce; and the gnocchi with porcini, olive soil, and smoked cauliflower purée.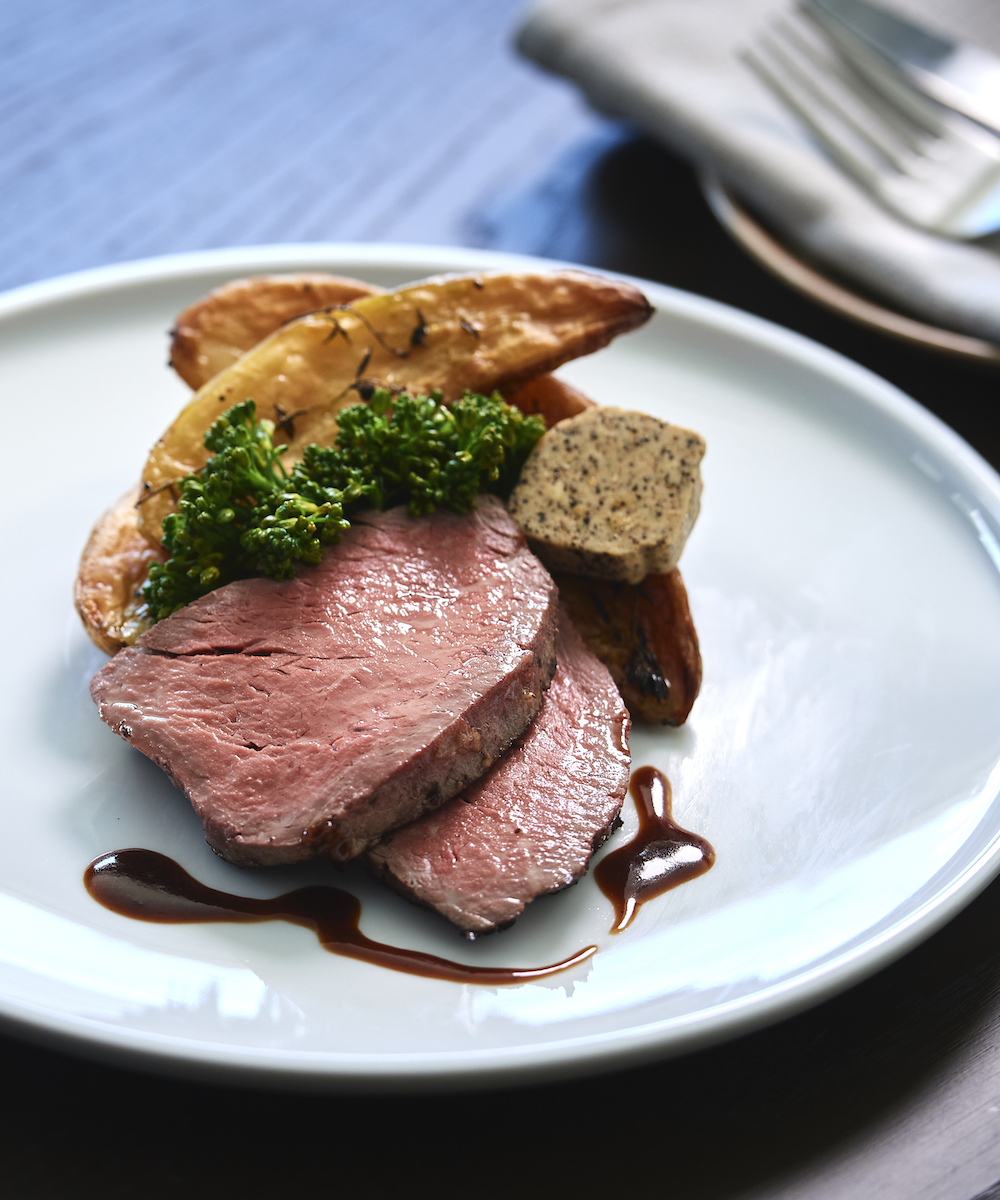 If you manage to save room for dessert, you've got plenty of options. Light and airy, the passion fruit mousse with raspberry gel, yuzu curd, and strawberry sorbet is the stuff of sweet-loving dreams. For a chocolate hit, go with the chocolate parfait with wattleseed crisp, cocoa nibs, and a delish peanut butter whipped ganache. Not into sweets? The cheese platter is also next level.
And if you're too full to go home after all that, you could always book a room and crash upstairs. It'll give you an excuse to come back and try the hotel brekkie.
Samuels On Mills is now open at 14 Mill Street, Perth. The restaurant is open 11am to 9.30pm Tuesday to Sunday. And you can drop by the bar from 6.30am 'til late Monday to Friday or from 7am on weekends.
Hungry for more newness? Scope out all of Perth's best new openings.
Image credit: Supplied