Hands up who gets excited by fungi? After spending the past week in Pemberton and Manjimup taking part in some of the season's first truffle hunts, my hand is well and truly high above my head.
Whether or not you are a fan of the umami, earthy and altogether other-worldly qualities of black Périgord truffles, there's no denying that there's something magic about these edible black diamonds.
Shrouded in mystery, they are difficult to cultivate, impossible to truly describe and are one of the most expensive ingredients in the world. Luckily for us West Aussies however, the shire of Manjimup (at just a three hour drive from Perth) produces ninety five percent of Australia's truffle production.
Here are five fun ways to get your truffle fix this winter around Perth and WA.
Order Some Truffles To Your Door
While truffles are indeed one of the priciest culinary ingredients—starting at about $2000 per kilo—never fear, it's totally possible to enjoy them at home without breaking the bank. The good news is a little goes a long way, so you really don't need very much to transform a dish.
There are a number of truffle producers that ship direct to your front door, including Australian Truffle Traders who will ensure you've got fresh truffle ready at home within one to three days of ordering. On the shop website there's a fun little explanation to help you figure out the size of truffle you'll need for your dinner plans.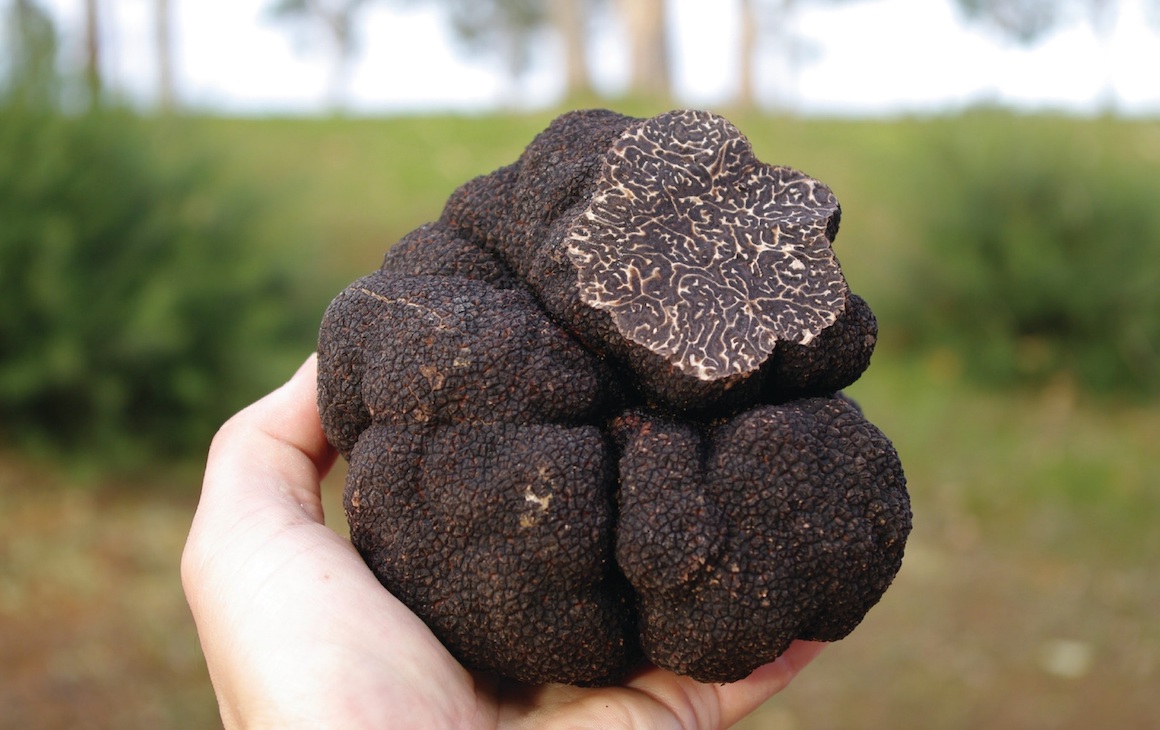 Go Truffle Hunting
If you fancy getting your hands dirty, you can also head down to Australian Truffle Traders in Manjimup and join owners Gavin and Mel Booth and their trusty truffle-sniffing labs on a truffle hunt to find your very own black diamond to take home. It'll set you back $70 for two hours. Book here.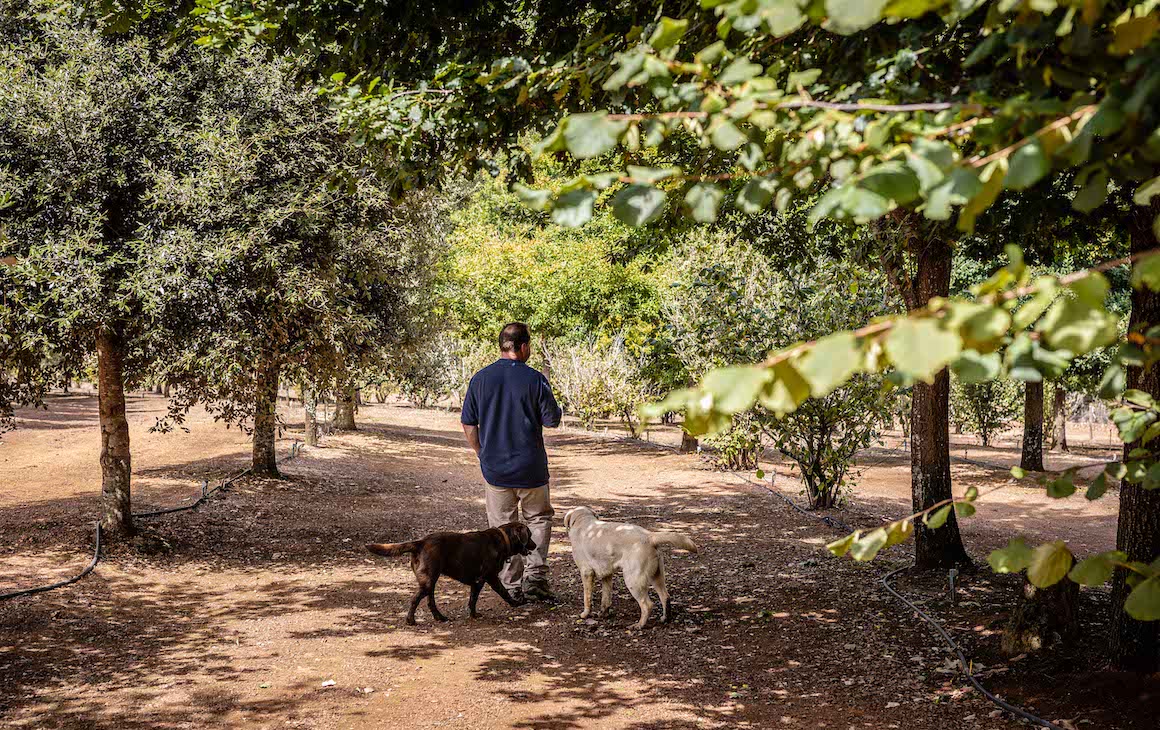 Head To WA's New Truffle Festival
The south west of Australia is one of the world's leading producers of black Périgord truffles, so it makes sense that we celebrate them here on home ground. There were plenty of disappointed sighs recently with the announcement of the cancellation of the 2022 Truffle Kerfuffle, but there's a silver lining with a brand spanking new festival just announced.
Pop the 24-26 June in your diary, and get cracking on booking some accommodation down south as the new Manjimup Truffle and Wine Festival will showcase the best local producers and makers with truffle tours, gourmet degustation dinners, dog hunts, farm visits, wine tastings, entertainment and wine masterclasses.
Winter is the perfect time to explore the Southern Forests and Valleys region in WA, and the festival is looking to provide an opportunity for travellers to discover the joys of the Manjimup and Pemberton regions and book truffle-themed experiences at venues including Truffle Hill Wines, Hidden River Estate, Ampersand Estates, Tall Timbers Manjimup, Pemberley of Pemberton, Stonebarn Estate and more.
"It's an opportunity for the Manjimup-Pemberton community to host satellite events at multiple venues, both during the day and evening, to showcase the abundance of truffles and wines available," organiser Mia Kriznic said.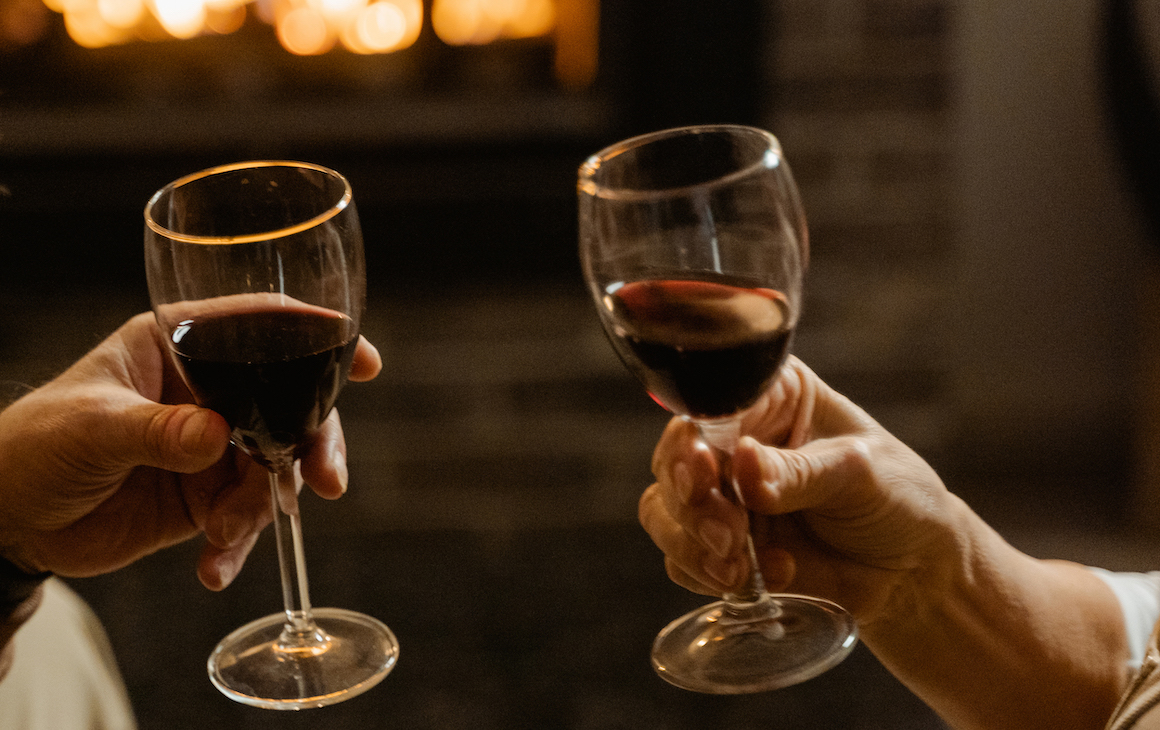 Stay In A Truffle Lodge
Because I simply can't get enough of truffles, over at Earn Your Vino we've curated the ultimate luxe truffle and wine retreat this winter in Pemberton called Beneath the Surface: Truffles, pinot n' produce. Guests will stay for five days on a private lodge surrounded by truffle orchards, and indulge in plenty of truffle goodness with a private chef and truffle hunting. There's the opportunity to get messy in the kitchen with hands-on cooking experiences, or simply kick back with a glass of pinot and watch the mist rolling in over the forest.
We'll fill our bellies with Southern Forest produce, including "black diamond" Périgord truffles, honey, chocolate, trout, marron, and an abundance of seasonal goodies; all paired with truffle-friendly wines to elevate the dining experience. With winery and vineyard visits, single origin honey tastings, guided hikes and wine masterclasses it's going to be an incredible week of sensory immersion in one of the most beautiful parts of the state.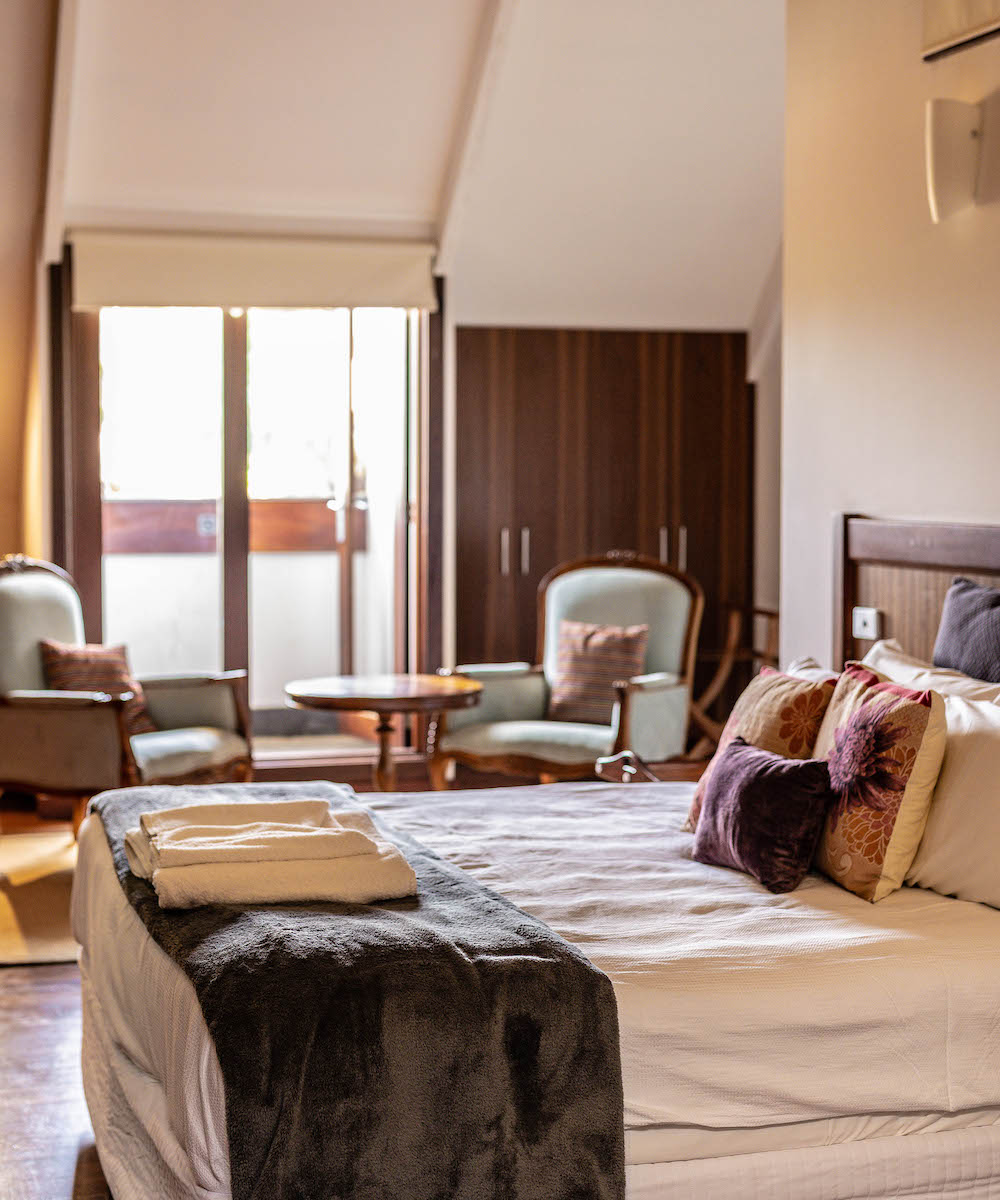 Hit Up One Of These Truffle Loving Restaurants
There's a reason that truffles are one of the most coveted ingredients in the world: nothing else that can come close to the aroma and taste they provide. While WA's truffles get sent around the globe to some of the world's top restaurants, the good news is that you can enjoy them closer to home. Here are a few restaurants and chefs that are bringing the truffle goods to the table in the next week or so as the season unfolds:
Leeuwin Estate, Margaret River
"We are launching our new menu on June the 11th which will feature truffles and plenty of wintery seasonal produce such as Margaret River Wagyu. Normally we honour it by doing an entrée or main all about truffle, as well as using it on some of our snacks too. We love to be generous when it comes to using truffle. The last truffle dish we did was a chestnut pasta; an open ravioli with salt baked celeriac with lots of truffle and a cheese sauce using a bit of beer, yeast and cheese. I think we'll do something similar again this year as it was so delicious. We also did a brioche truffle bread and butter pudding which was really good. That will make a comeback as one of our signature snacks."—Dan Gedge, Head Chef Leeuwin Estate
Vasse Felix, Margaret River
"We are getting our first Truffles this Friday, and we like to try them for a week for consistency before putting them on the menu. This season we are going to bring back one of our customers' favourite dishes after two years. It's a Kombu cheesecake dessert and is quite savoury: essentially we take cream and cook it with kombu (dried kelp), and it sets a bit like cheese. It's a light dish as there is barely any cream cheese in it and we use honey for sweetness. After it's baked in the stone oven we shave heaps of truffle over it. Apparently it's going to be a bumper season!"—Brendan Pratt, Head Chef Vasse Felix
Fleur And The Royal Hotel
"I'm hoping to start getting some truffles this weekend. We will be adding them as a supplement offering on seventy five percent of the menu. There are only a few dishes that won't really work with truffles, but it's totally up to the customer's preference—if they want truffles on a dish they can have them! Once I have a steady supply of truffles and the season is well underway, I'll have a special truffle dish every fortnight on the menu, that also highlights our other seasonal local produce such as Rottnest scallops."—Shane Middleton, Chef de Cuisine The Royal Hotel and Fleur
Indigo Oscar And Cooee - ZIZ
"Z1Z is all about enhancing and elevating Australian dining, and who better to work with for the winter season than the world-class Truffle Hill who are responsible for unearthing some of the finest cool-climate truffles seen across the globe.
From our Indigo Oscar truffled negroni, to a signature Cooee X Truffle Hill X Rose Mallee slow cooked beef cheek, there is always a time during the Truffle Hill season to settle in and enjoy this delicious delicacy at our family of venues."—Tom Haynes, Z1Z Culinary Manager
Post, State Buildings
"Truffle season is almost here and we're celebrating with a match made in pasta heaven at POST. Expect to see in the coming weeks our signature handmade gnocchi served with freshly grated black truffle—a triumph of simple, beautiful flavours and an ode to our local friends at Truffle Hill"—Kim Brennan, State Buildings Executive Chef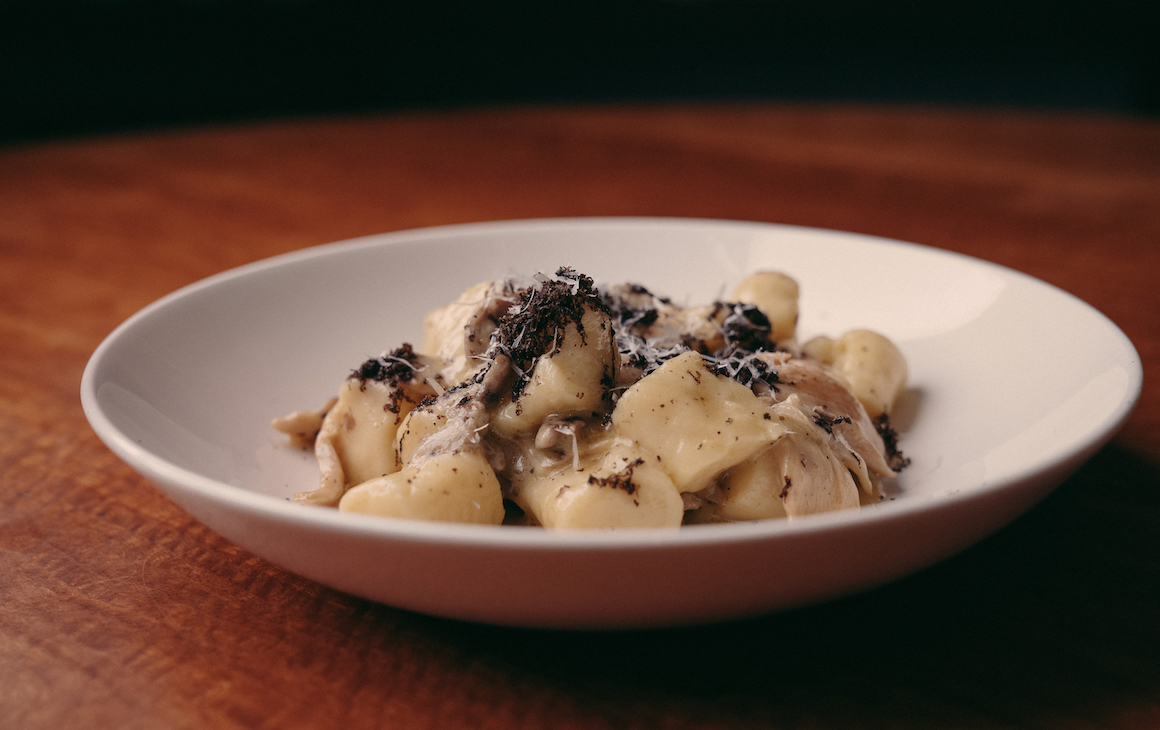 Scope out more of what's on in Perth right now.
Image credit: Cassandra Charlick and POST