The second half of the year is well underway (seriously though, where does the time go?). Michael Buble is currently dusting himself off for the Christmas countdown and the weather is FINALLY starting to look a little brighter.
This time of year tends to fill up fast, so we suggest you start booking in all the good stuff now. If you're a little stuck on what to hit up, we've rounded up some of our fave events.
Without further ado, here's what's on in Perth this week, this month and beyond.
What's On This Week In Perth
Vegan Feasts Spring Edition
SWEETWATER ROOFTOP BAR, EAST FREMANTLE | Tuesday 28 October
Head up to the lush rooftop restaurant at Sweetwater in East Fremantle this week for a seasonal vegan feast that'll seriously impress. Trust us, these dishes are so good, even your non-vegan friends will be wiping their bowls clean over five delectable courses—think sesame-crusted cauliflower and mushroom dumplings, plus vegan wines, and cocktails. Book here.
Our Painting About Ngurra Art Exhibition
The Good Shed, Claremont | Until 12 December
Immerse yourself in the extraordinary world of art crafted by Port Hedland's only Aboriginaly art collective, the Spinifex Hill Artists, at FORM's latest exhibition at The Good Shed: Our Painting About Ngurra. The must-see art exhibition runs from now until 12 December and features over 60 stunning new works from the talented Spinifex Hill Artists alonside paintings by nationally renowned artists, as well as some of the haunting new landscapes from Lester Prize shortlisted artist, Ilyampi Victor Burton.
Mane Liquor's Car Park Party
MANE LIQUOR, BELMONT | SATURDAY 30 OCTOBER
If you've stood in line and managed to actually get into one of Mane Liquor's famous car park parties, you'll know just how insanely good these tasting days are. As always you can expect an epic lineup of beers as well as some spirits and wines to sample too, plus some tasty eats to keep you going. It's a free event but unlike previous years, this one will be ticketed—you'll just have to head in-store to grab yours. Click here for more info.
Beer And Beef Festival
Burswood Parklands | SATURDAY 30 - SUNDAY 31 OCTOBER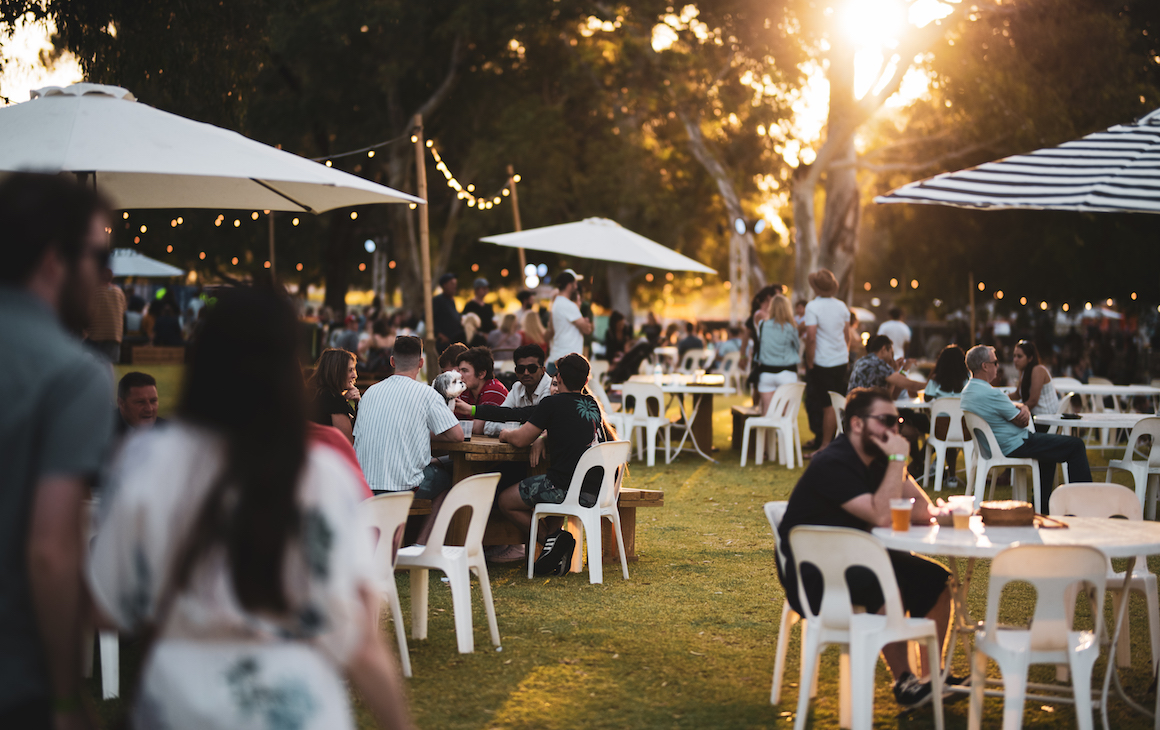 The Beer and Beef Festival returns to the lush Burswood Parklands for two huge days this year on Saturday 30 and Sunday 31 October. Of course, there'll be plenty of craft brews to tap into as well as more BBQ beef than you can poke a stick at. Plus, a garden of cocktail dreams, wine lawn, live music, entertainment, carnival rides and plenty of other yummy bites to enjoy too.
Halloween In Perth
Various Venues | Saturday 30 - Sunday 31 October
Wondering where to get your scare on in Perth this Halloween? We've got a few spook-tacular event suggestions worth whipping the fake blood out for...On the Saturday, you can booze it up at The Camfield's Day Of The Dead Bottomless Brunch, step Into The Jungle at Henry Summer, go totally Lights Out at Joe's Juice Joint, traipse through the Haunted Big House at Metropolis Fremantle, get Apocalit at The Newport or say hello to your inner Saints & Sinners at 393 Murray's (Magnet House, Edison Bar & Amplifier) heaven and hell inspired soiree. If you'd prefer to save your fright sesh for Sunday, unleash your inner Party Animals at The Arbor or settle in for a Spooktacular Sunday Sesh at Johnny Fox's. And if you're feeling really brave, you could also attempt to escape one of these Haunted Escape Rooms at witching hour.
Happily Ever After Drinks
The Reveley | Until The End Of October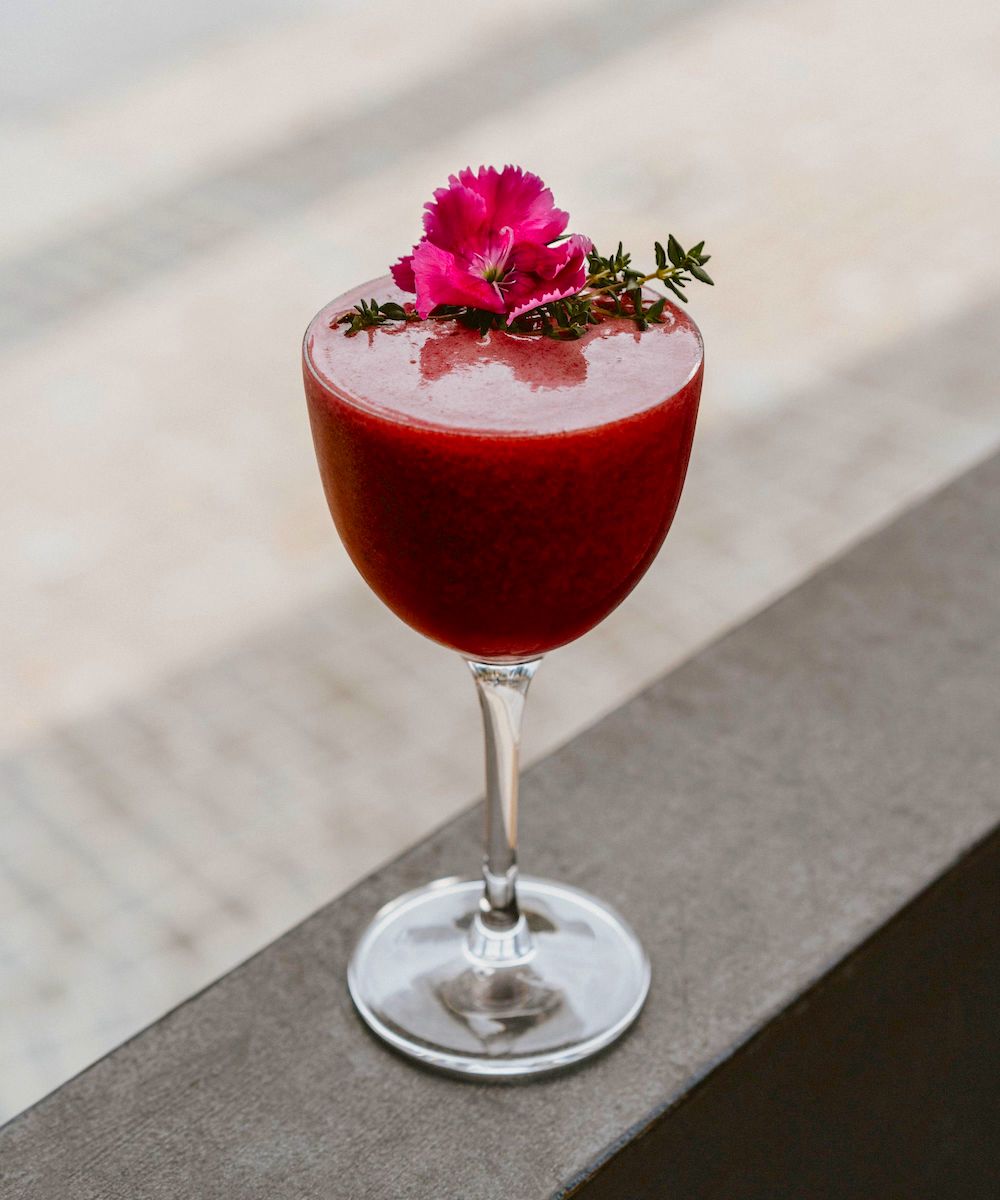 Whether you're a Disney fan or just appreciate a damn good cocktail, you'll want to race down to The Reveley to try these magical Disney-inspired cocktails before they disappear at the end of October. The 'Happily Ever After Drinks Collection' has been beautifully created in celebration of the upcoming Disney in Concert at the Riverside Theatre on Friday 29 and Saturday 30 October—which will see your favourite Disney tunes brought to life by the West Australian Symphony Orchestra and some of Australia's top theatre stars (tickets for that one available here)—and features delights for all ages such as The Enchanted Forest Cocktail, The Fairy Godmother Hot Chocolate, The Happy Snowman Milkshake and Spellbound Princess Mocktail.
What's On Next Month In Perth
RTRFM's Courtyard Club
State Theatre Centre, NortHbridge | FRIDAYS FROM 5 NOVEMBER ONWARDS
Friday night drinks just got a little bit better, with RTRFM's much-loved live music series returning to the State Theatre Centre Courtyard every Friday from 5 November right up until Friday 17 December. Swing by for a drink in the pop-up bar as you take in a rotating selection of local artists and DJs, as well as RTRFM's presenters recording live from the courtyard.
Diner En Blanc
Secret Location in Perth |SATURDAY 6 NOVEMBER
Diner en Blanc will be happening on Saturday 6 November at a new secret location, so grab your whites and keep those eyes peeled for tickets.
Not enough? Check out more awesome things to do in Perth.
Image credit: Jessica Wyld