From re-launches of some of our favourite Sunshine Coast institutions to exciting fresh faces in the foodie landscape, these new openings on the Sunshine Coast are set to shake up a scene that's already bursting at the seams with wining and dining goodness.
Break out the diaries, Sunshine Coast. Here are some of the best new restaurant and venue openings on the Sunshine Coast right now. Your next weekend=sorted.
Apéro Wine Bar
Noosaville
Just when we thought the Noosa bar scene couldn't get much better, a stunning European-style aperitif and wine bar opens up. Say hello to Apéro Wine Bar, an elegant new Noosaville bar which pays homage to the European tradition of meeting friends for an aperitif with an extensive international wine list and bites menu. The sleek venue draws passerbys off the Noosa River boardwalk into a richly decorated space with earthy tones of desert red and eucalyptus green. Apéro's drinks list has been curated by beverage industry stalwart, David Singer and showcases French wines and classic cocktails—although you still snag spirits and beers here. The menu, designed by acclaimed chef Justin North, provides an opportunity for a 'choose your own' cheese and charcuterie adventure, with dishes weighted to work with lighter to heavier wines. Highlights include Consorcio anchovies with pickled cucumber, baguette and butter and 18-month-aged Langhiranese Prosciutto di San Daniele. Apéro Wine Bar should be your new pre-dinner destination for good food, good wine and good company.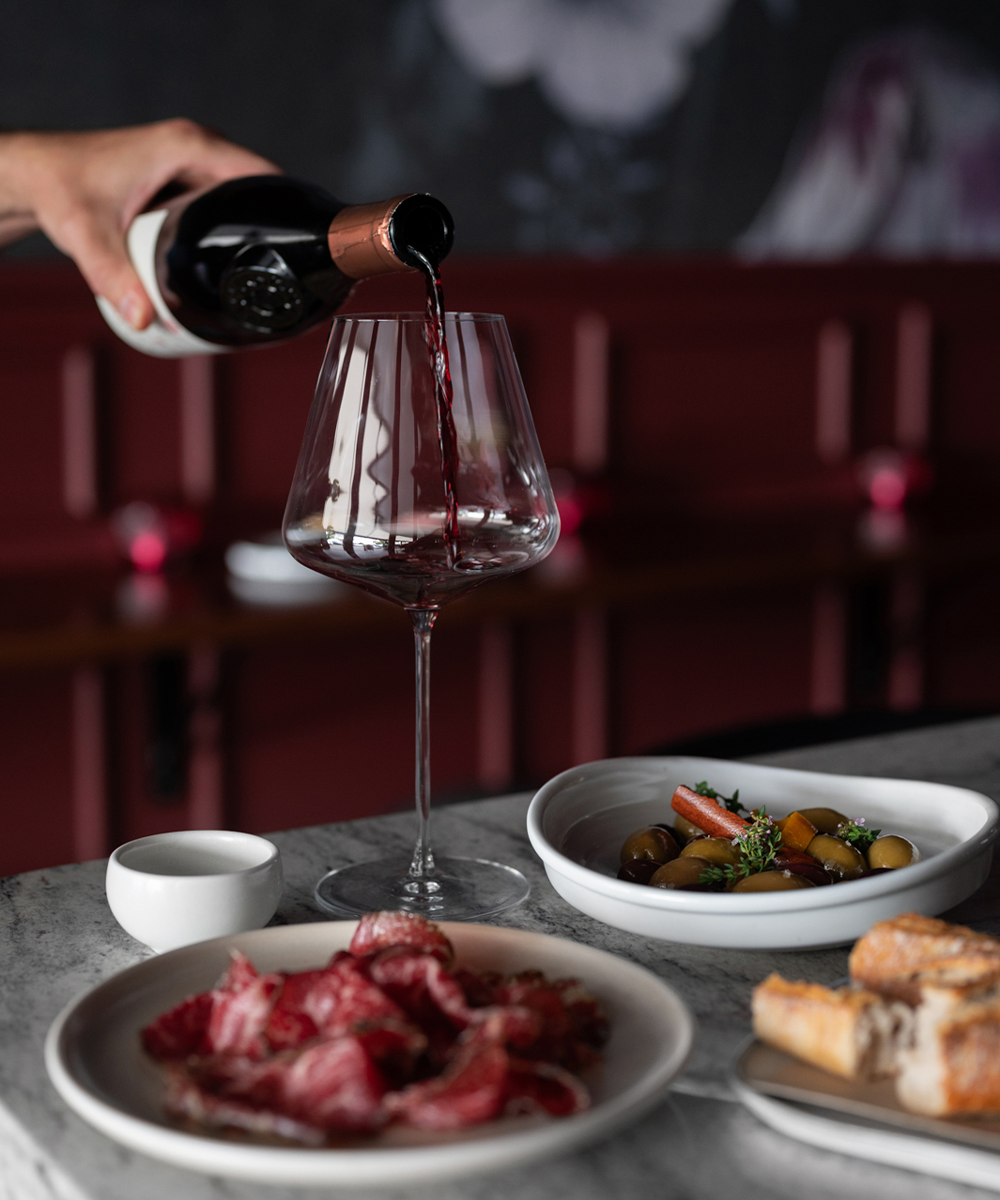 Catbird Restaurant
Ninderry
Bringing a welcome breath of fresh air to the Sunshine Coast hinterland, Catbird Restaurant has to be on your must-visit restaurant list. Located on nine acres of botanical gardens in the picturesque Fairhill Native Botanic Gardens, Catbird Restaurant is serving up top-notch modern Australian cuisine with a focus on locally-sourced produce. Celebrated Sunshine Coast chef, Sara Dillon is heading up the kitchen and has crafted a unique seasonal menu with a wide range of gluten-free and dairy-free options. Delights like burrata with heirloom tomato, Moreton Bay bug omelette and coconut sago with mango, macadamia, wattle seed and lemon myrtle grace the menu. The carefully curated drinks menu showcases local beers and premium organic wines. We love that Catbird Restaurant keeps things simple and is dog and kid-friendly, while still maintaing a refined, modern aesthetic.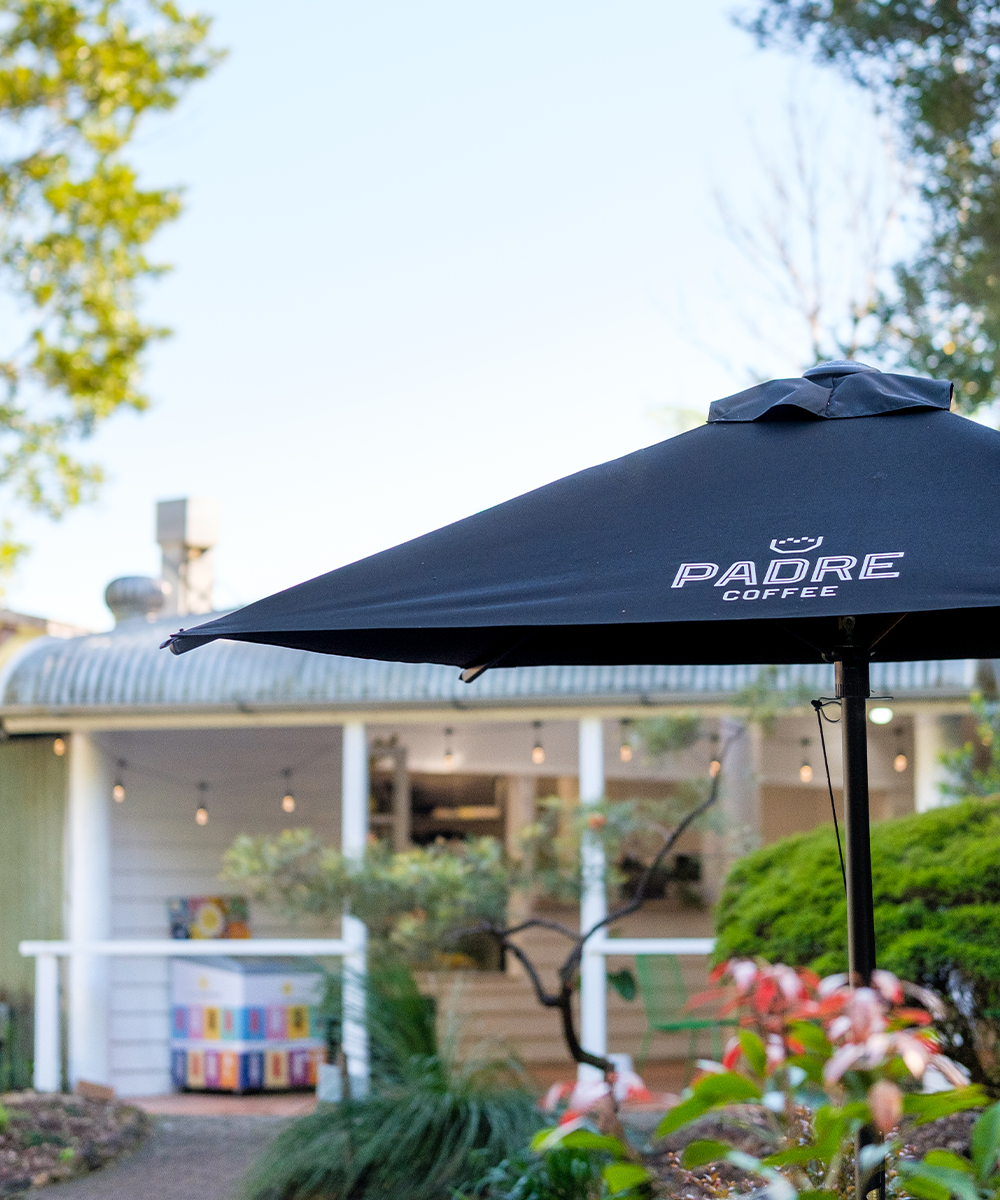 Straddie Brewing Co
Stradbroke Island
While Stradbroke Island isn't in Sunshine Coast territory, it's certainly close enough to justify a weekend trip, and who wouldn't want to knw about an epic new brewery? Brand new to Minjerribah and already causing a stir is Straddie Brewing Co, a three-story brewhouse and tap room making beers from the sand-filtered water that flows from Straddie's aquifer. You can enjoy one of their seven brews from the Taproom, the Brew Deck or the rooftop Sunset Deck with stunning views over Moreton Bay. For eats, there's plenty of seafood, pizzas and tapas-style food platters, and if you want to get up close and personal with the brewing process you can even book a brewing tour.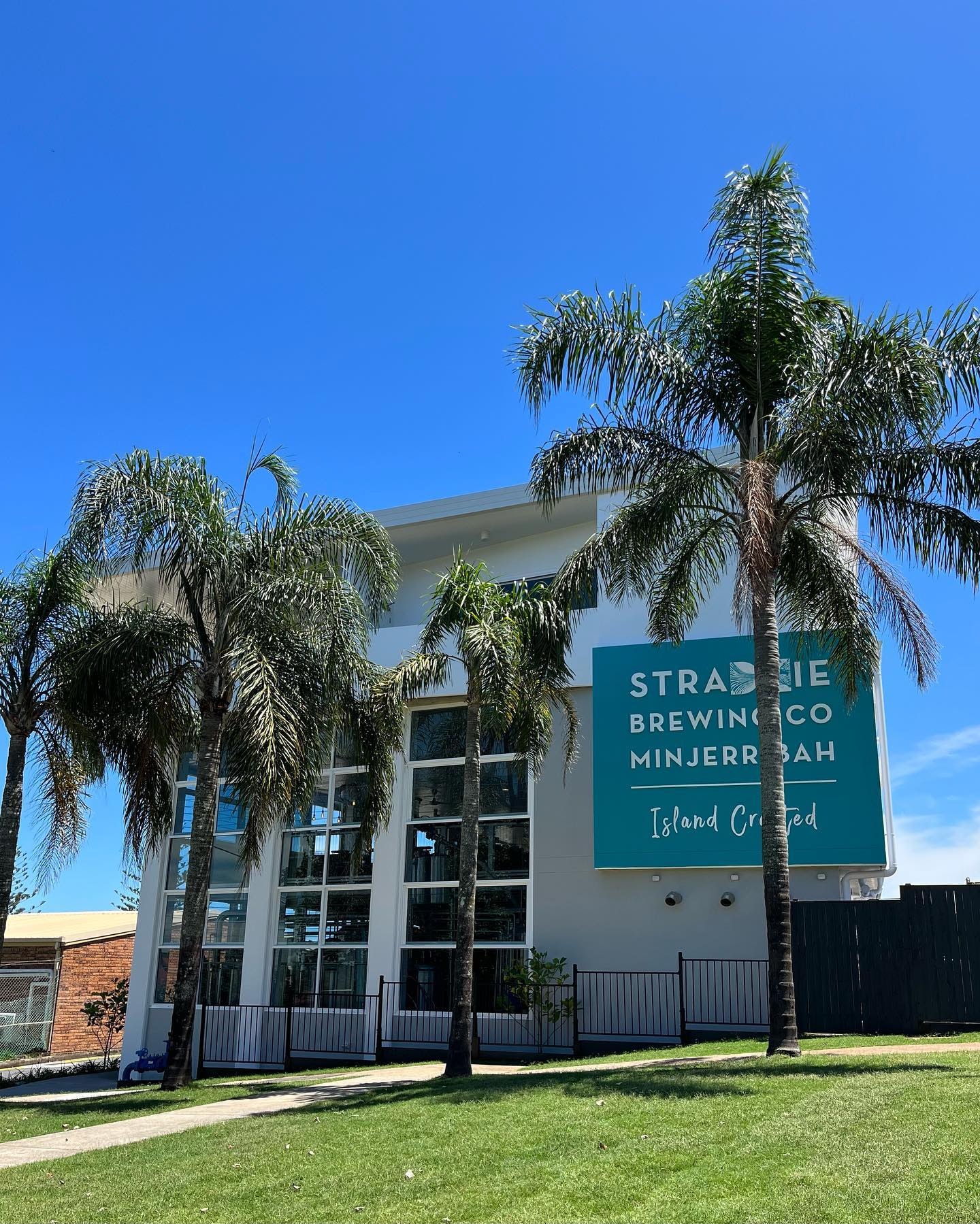 JD's Chicken Co
Noosaville
Sure, we all love a good roast chicken, but it hits different when it's roasted over a flame rotisserie, sourced from local farmers and cooked using family recipes. Let us introduce you to JD's Chicken Co. This slick, re-imagined roast chicken shop in Noosa is seriously levelling up the takeaway game on the Sunshine Coast and prides itself on elevating 'old school' chicken shop faves with premium quality, locally-sourced ingredients and a produce-driven philosophy. Everything is lovingly made in-house and we swear we can taste the difference. Woolies chook, get out of here. JD's extensive menu covers rotisserie chickens, buttermilk-fried chicken, chicken schnitzel, hand-made burgers, salads, fries, roast vegetables and some finger-lickingly delicious combos. Our top picks? The signature hot chicken roll with carved rotisserie chicken, lettuce, salad cream and gravy, or the buttermilk-fried chicken burger with smoked bacon and cheese on a Tanglewood bun.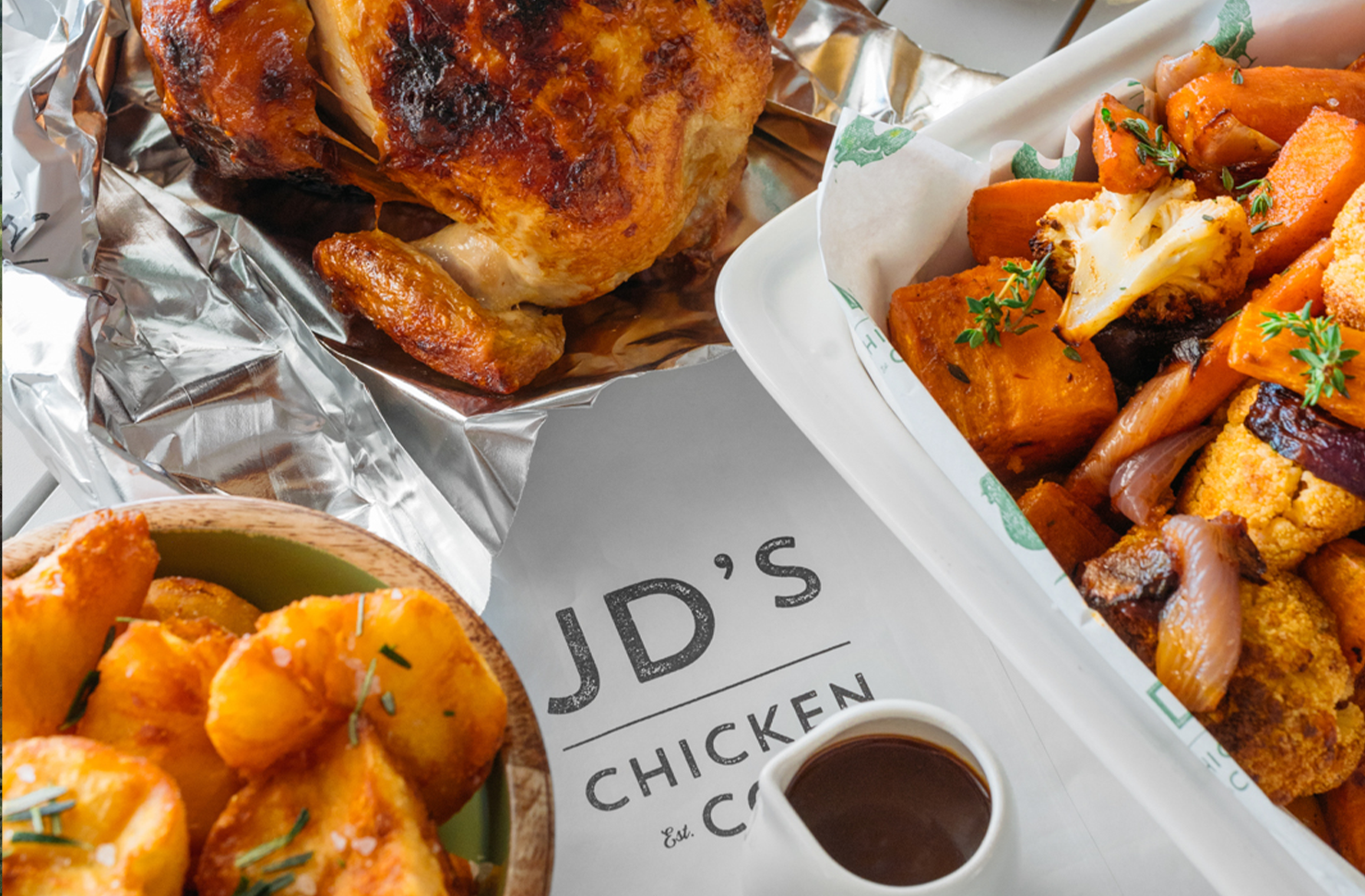 Hotel Clicquot
Sunshine Beach
Sure, we all like to stay somewhere that is a litle bit fancy every now and then, but we've never seen anything like Hotel Clicquot. The ultra-exclusive, once-a-year pop-up hotel created by Veuve Clicquot will grace the shores of Noosa this year where guests can stay for a glorious two nights. Before we go any further, we'll let you in on the price. A two-night stay at Hotel Clicquot will set you back a cheeky $7,000. While you pick your jaw up from the floor, let us tell you why. The world's only Veuve Clicquot boutique hotel emulates utter luxury in every aspect; from the huge aquamarine pool overlooking Sunshine Beach and Noosa National Park, to the all-inclusive gastronomic dining experiences prepared by two world-renowned chefs, to the private river cruise on a luxury vintage yacht. The hotel itself is truly exquisite and was consciously inspired by sustainable luxury, sporting the signature Clicquot yellow colours and retro-esque touches. Bookings are only available from 4 to 13 November.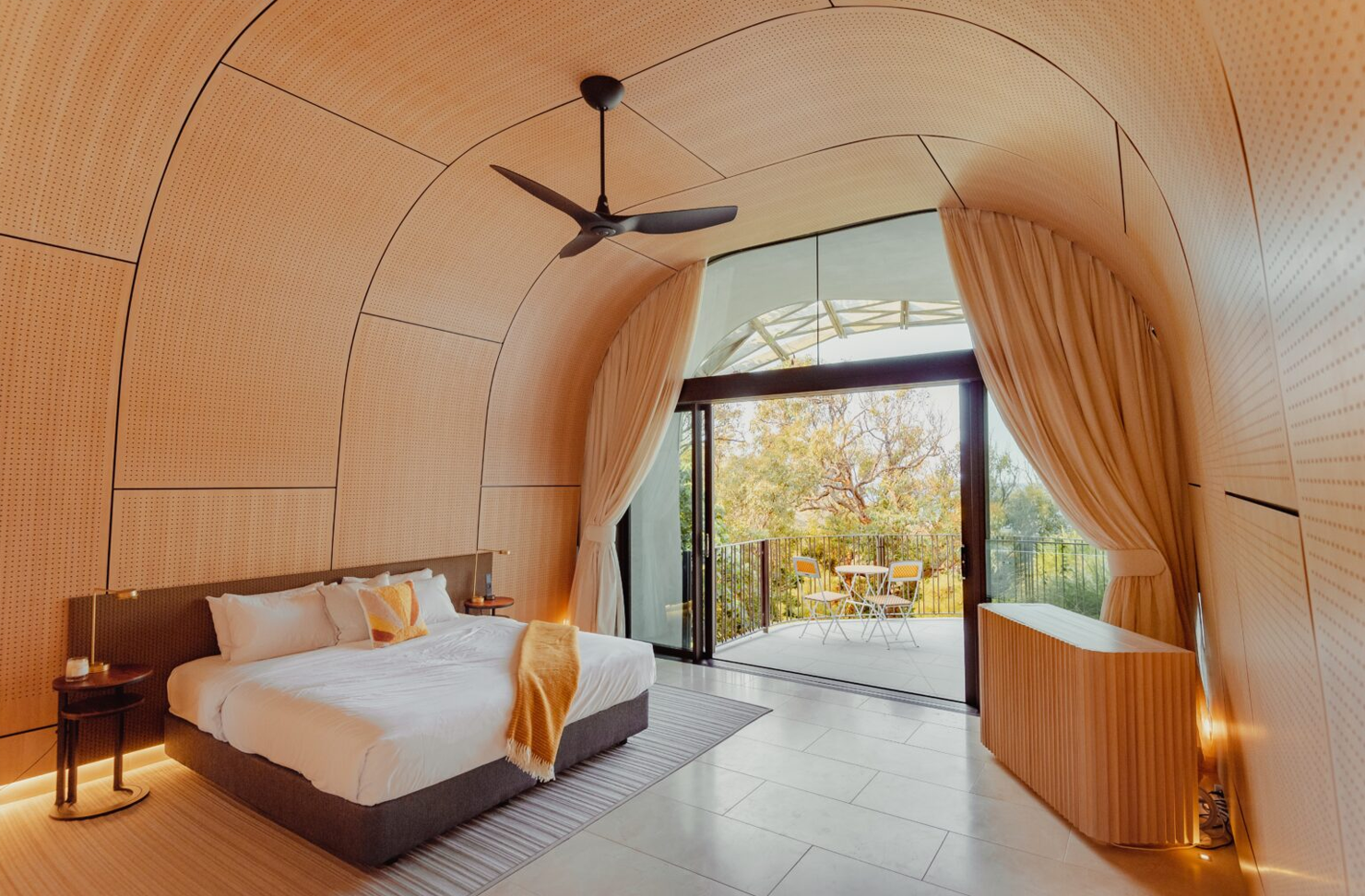 Narrows Escape Villas
Montville
Montville's Narrows Escape Rainforest Retreat was crowned the 'Most Romantic Hotel in the World' in the 2021 Travellers' Choice 'Best of the Best' Awards, however not prepared to rest on their laurels, the owners of Narrows Escape have just added a few more diamonds to the retreat's offering. Two new luxury Balinese-style villas set in rainforest have just opened, each with a plunge pool, private veranda, double spa and log fireplace. Inside the luxury villas, named Black Cockatoo and White Cockatoo, guests will delight in the little details like fresh roses, handmade chocolates, organic bath products, indulgent bedding, double spa bath, log fireplace and a BBQ on the veranda. The two new villas add to Narrows Escape's existing six pavilions, and the owners are looking to add plunge pools to each of these in the future.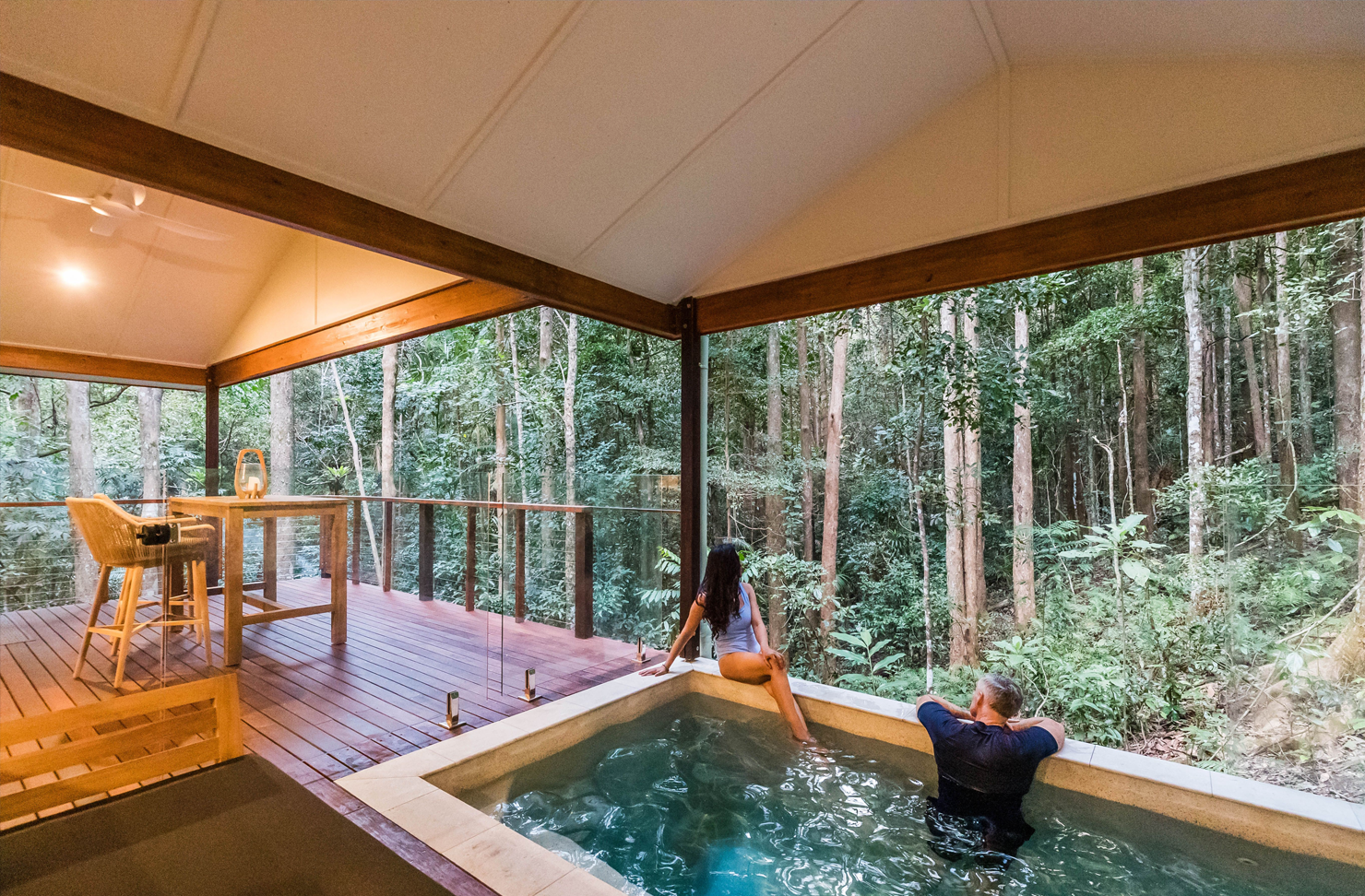 Flo's Crêperie
Mooloolaba
Iconic Noosa eatery, Flo's Crêperie has just opened a second venue at The Wharf Mooloolaba and our stomachs are already grumbling. Flo's opened in Noosa Heads in late 2021 and quickly became a local favourite with their vast array of savoury and sweet French crêpes, coffee and cocktails. The brand-new venue will serve all of the usual crêpes we've come to know and love, including the Renaud (Belgian chocolate sauce, grilled almonds and chocolate gelato), the La Saint Jacques (pan-fried scallops, buttered leeks, cheese and garlic macadamia crumbs) and spectacular crêpes on fire. We love that there's plenty of options for our vegan, gluten-free and vegetarian friends. The emerging foodie precinct of The Wharf Mooloolaba has just become a whole lot more delicious.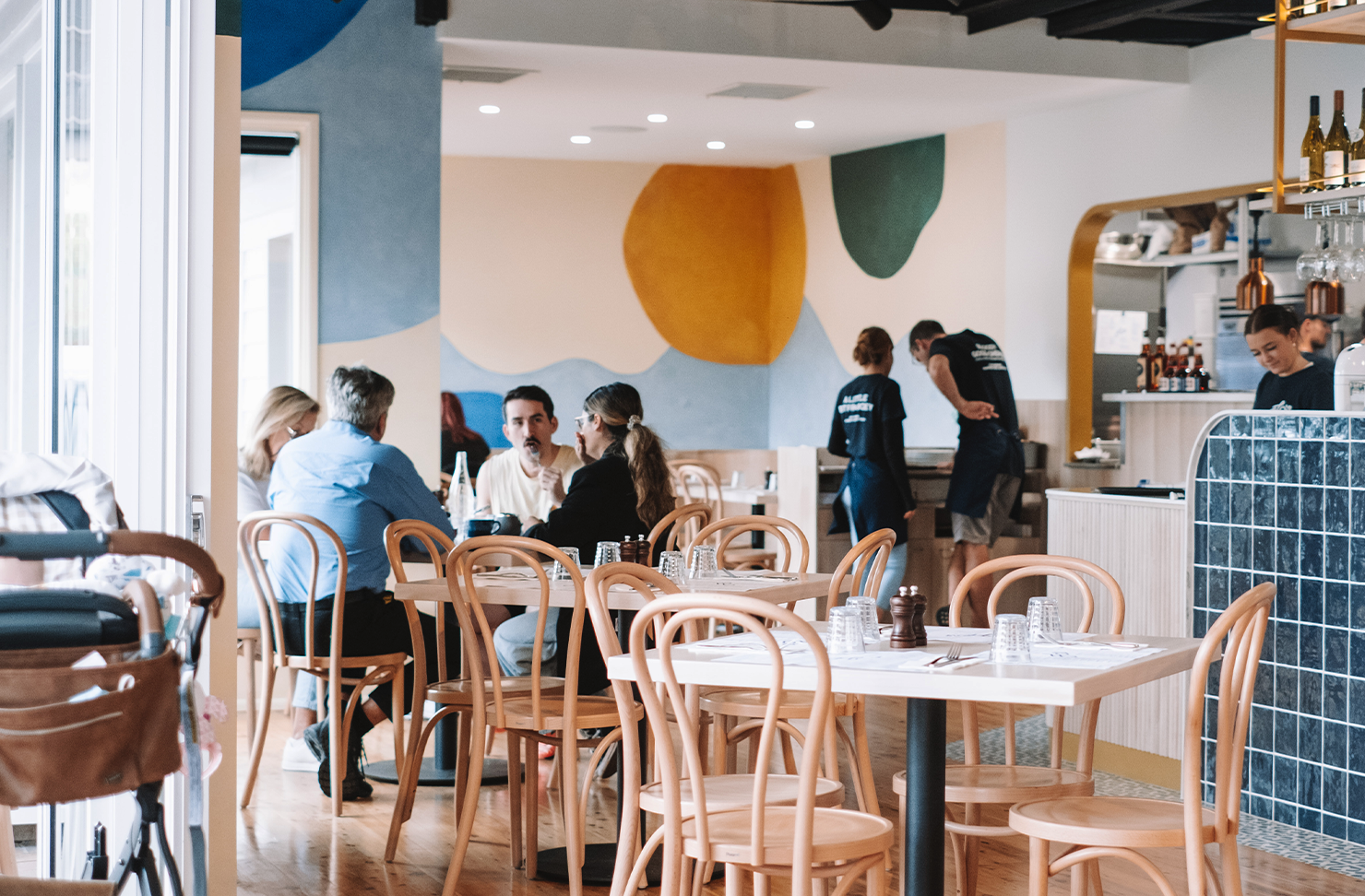 Banana Blossom
Alexandra Headland
Salad may get a bad rap (for no reason, we might add) but Banana Blossom is one of the newest joints seriously changing the salad game. Banana Blossom is a fresh salad restaurant combining authentic Asian flavours with a modern, nourishing take on food-on-the-go. The Banana Blossom concept was first born in 2003 and has since expanded to eight stores, and the very first store in Queensland has recently opened in Alex Heads. Banana Blossom founder Nat's great-grandmother's 100-year-old chilli dressing recipe is a key part of many of the dishes and this authentic approach sets Banana Blossom apart from competitors. The fresh Asian-inspired menu boasts a huge array of salads, rice bowls and rice paper rolls, perfect after a long day laxxing out at the beach. How does a green tea-infused soba noodle, cucumber, cherry tomato, avocado and chicken salad sound to you? We'll take three.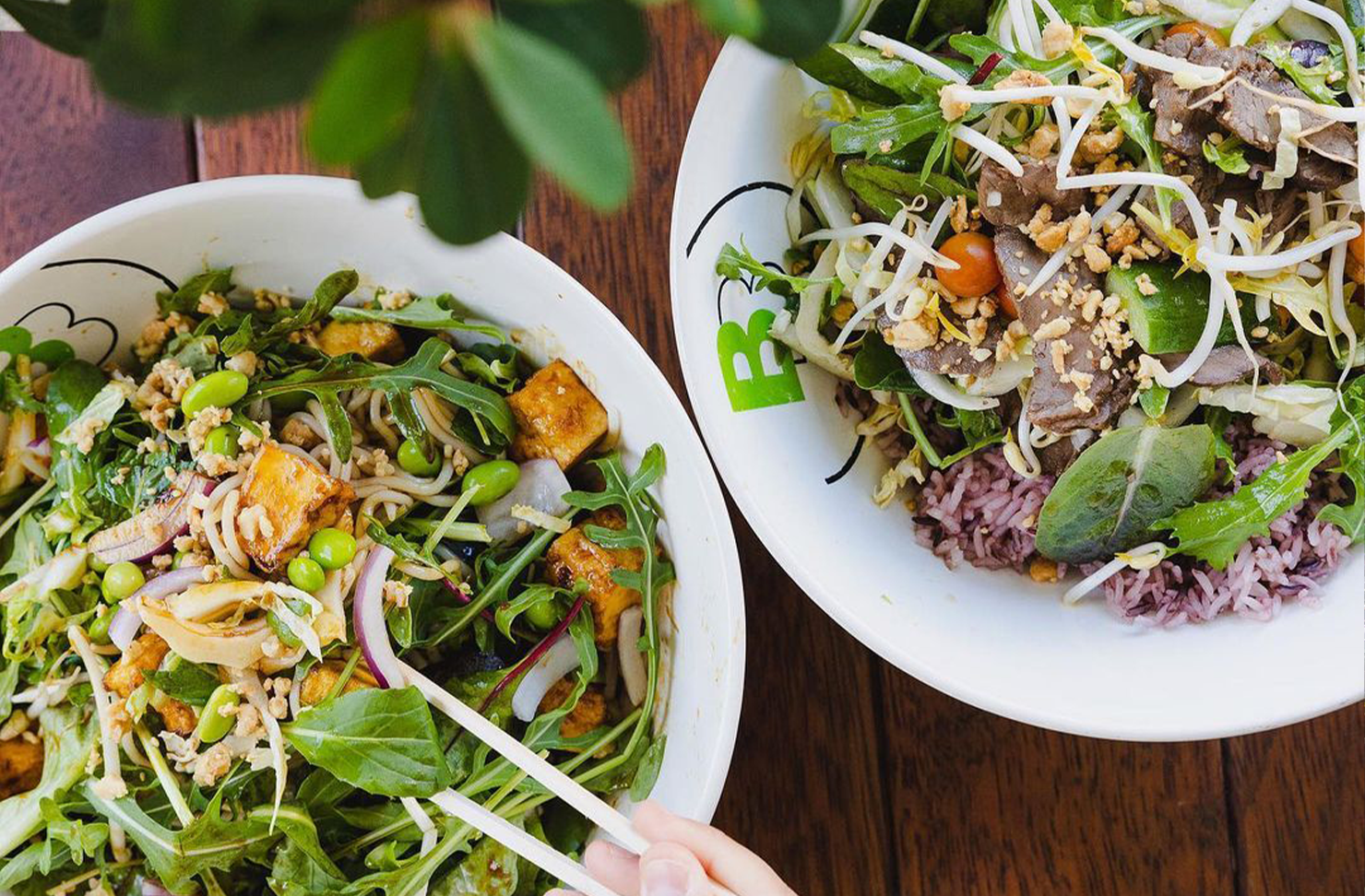 4 Pines Mooloolaba
Mooloolaba
If you haven't heard of 4 Pines, firstly, what are you doing and secondly, make your way to 4 Pines Mooloolaba ASAP. One of Australia's fastest growing beer companies, 4 Pines has just opened a new location mere steps from the sandy white shores of Mooloolaba Beach. The brewpub on Mooloolaba Esplanade will showcase six taps of 4 Pines' finest beer, in addition to a full breakfast, lunch and dinner offering with a Mexican flare. We're talking $25 nachos and a margarita on Thursday. Sounds pretty damn good to us. The community-focused venue boasts both indoor and outdoor seating and a sprawling beer garden, perfect for chugging back a few frosties.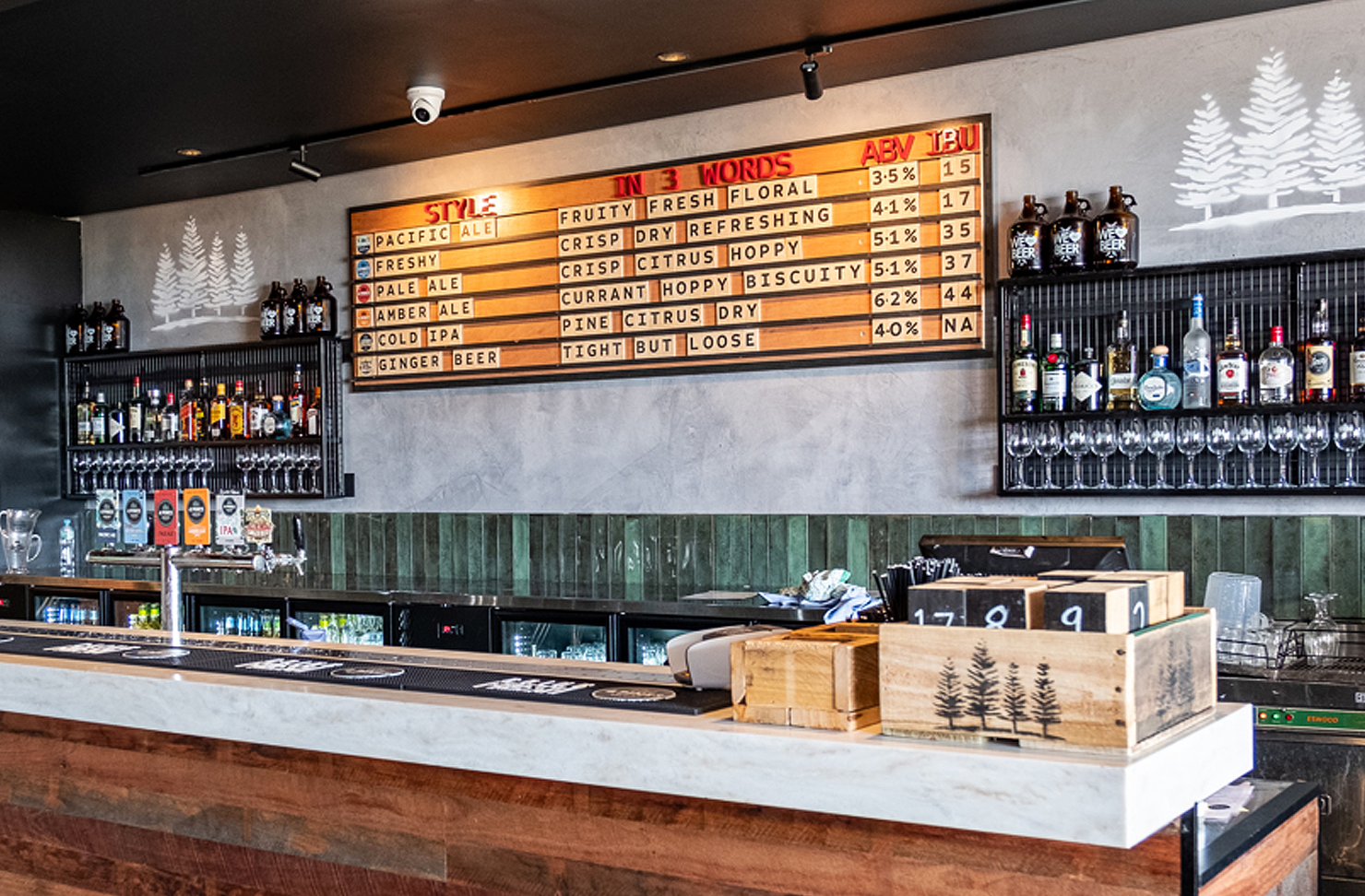 Nguyen Brothers
Tewantin
The latest jewel in the Nguyen Brothers' burgeoning crown, Nguyen Brothers Tewantin has just swung open its doors, continuing Yen Nguyen's restaurant legacy as his sixth restaurant venture and if that's not a good sign we don't know what is. So what can you expect from Nguyen Brothers Tewantin? The contemporary indoor-outdoor layout showcases quirky design elements that nod to Vietnamese culture, creating a relaxed dining atmosphere that easily moves between 'laidback lunch break' to 'refined dinner and drinks'. Nguyen Brothers pays homage to its Vietnamese roots, boasting a menu packed with traditional eats and modern variants like hue-style spicy vermicelli noodle soup and caramelised pork belly in a traditional clay pot, while vegan and vegetarian friends can chow down on plant-based delights like eggplant and tofu braised in vegetarian oyster sauce and tofu and pan-fried spinach dumplings.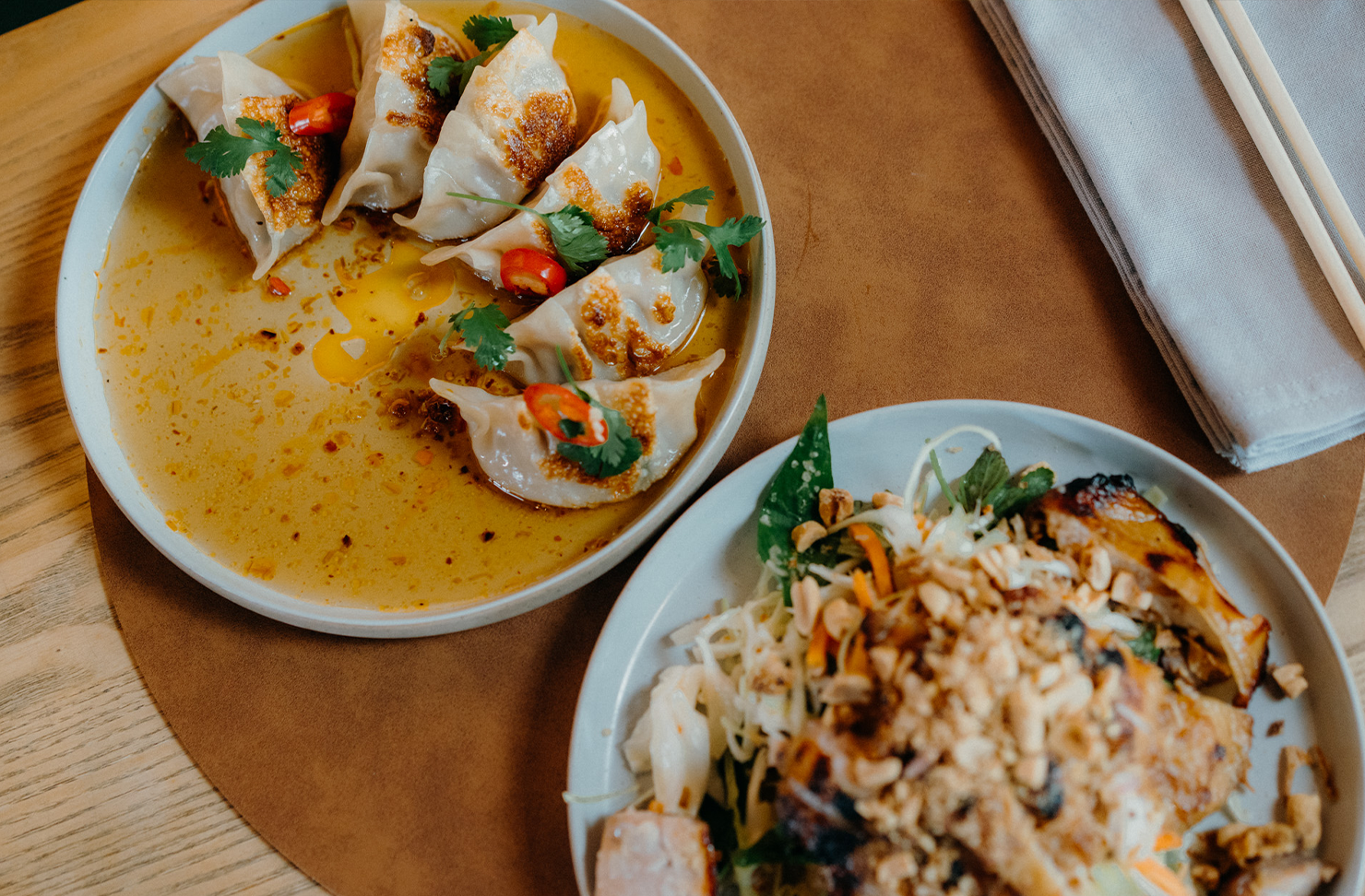 Liliana's Trattoria
Maroochydore
The words 'authentic Italian' get thrown around alot, although venues often don't warrant the title, which comes with high expectations. Liliana's Trattoria is a rarity in this sense. Liliana's Trattoria is a sweet Italian joint located in the heart of Maroochydore, serving classic generational, homestyle Italian dishes inspired by Nonna Liliana. The inspiration behind the trattoria, Liliana Kain has a passion for sharing her long-held traditional family recipes and for creating food from the heart for her family—and now for the Maroochydore community. Liliana's touch is ever present throughout the menu—from her crumbed and fried pork shoulder and beef meatballs, to Italian focaccia filled with crescenzi cheese, to her beef cheek ragu gnocchi, to the extensive array of woodfired sourdough pizzas made in-house. Liliana's Trattoria is simple, it's authentic and it's all about sharing special moments with loved ones.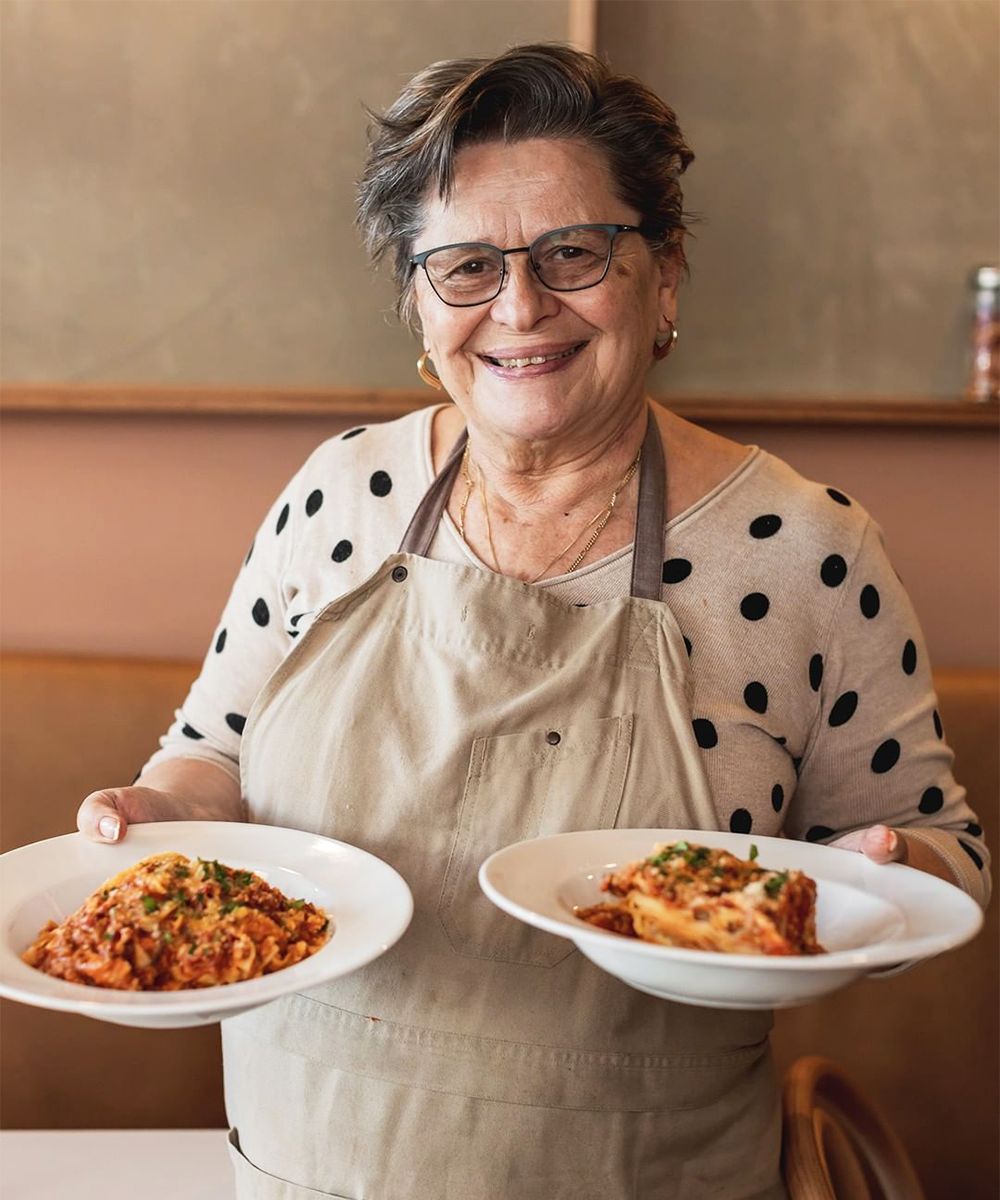 Urban Lamb
Buddina
There's only so often you can eat the same old takeaway before it gets a bit…old, right? Well the newest kid on the block, Urban Lamb is here to shake the Sunshine Coast takeaway game up. This high-end takeaway shop in Buddina serves up 24-hour slow-cooked lamb shoulder that comes with all trimmings—we're talking twice-cooked potatoes, grilled pita bread, tzatziki and salads. You can order a range of delicious bundle options like the Ultimate Feast, which serves six (very hungry) people, all the way down to the Lamb Box which is a single-serve taste of everything. If you want to keep it simple, we're fans of the Urban Lambwich which stuffs their signature slow-cooked lamb, tzatziki and salads onto a fresh ciabatta bun. Urban Lamb strives to change the way people think about takeaway food and everything from their premium products to their bespoke packaging to their Euro-vibe shopfront certainly ticks that box.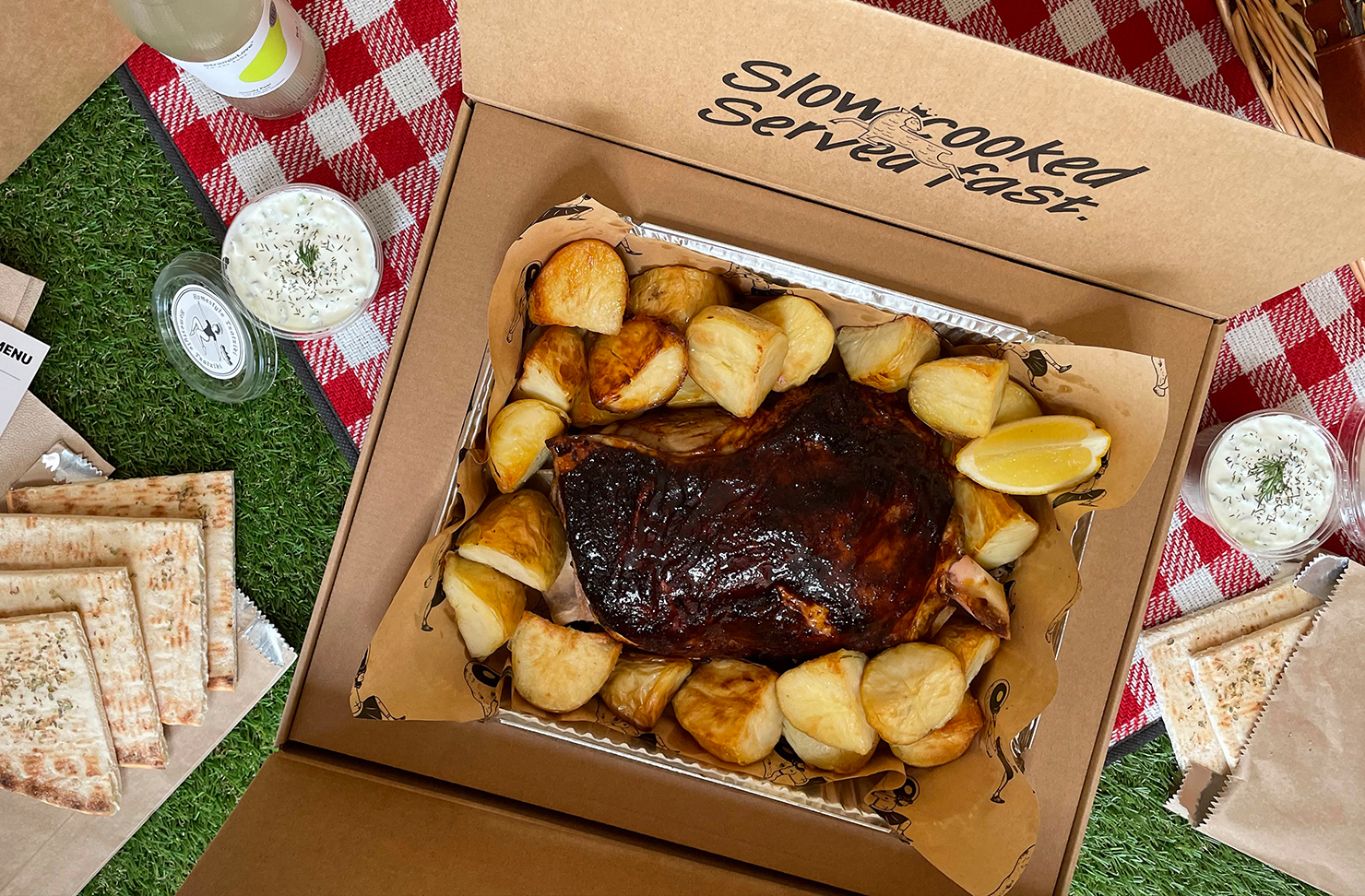 Dee Den
Buderim
Loosely translated as 'the odd one out' or 'standing out', Dee Den does exactly that. This modern Asian restaurant prides itself on community, on creativity and elevating familiar Asian flavours with playful twists. Nestled in a refurbished old Queenslander beside the Buderim Tavern, this gorgeous spot will draw you in and you might just never want to leave. Dive into their signature betel leaf wraps with grapefruit, charred eggplant and lotus root chips and once you've warmed your palate, we recommend the twenty-hour slow-cooked beef cheek massaman and the crying tiger short ribs with Thai 'e sarn' sauce. Dee Den is one of those special places that hits the sweet spot between refined yet welcoming, sophisticated yet laid back and it's perfect for your next dinner date, girls night…any occasion really.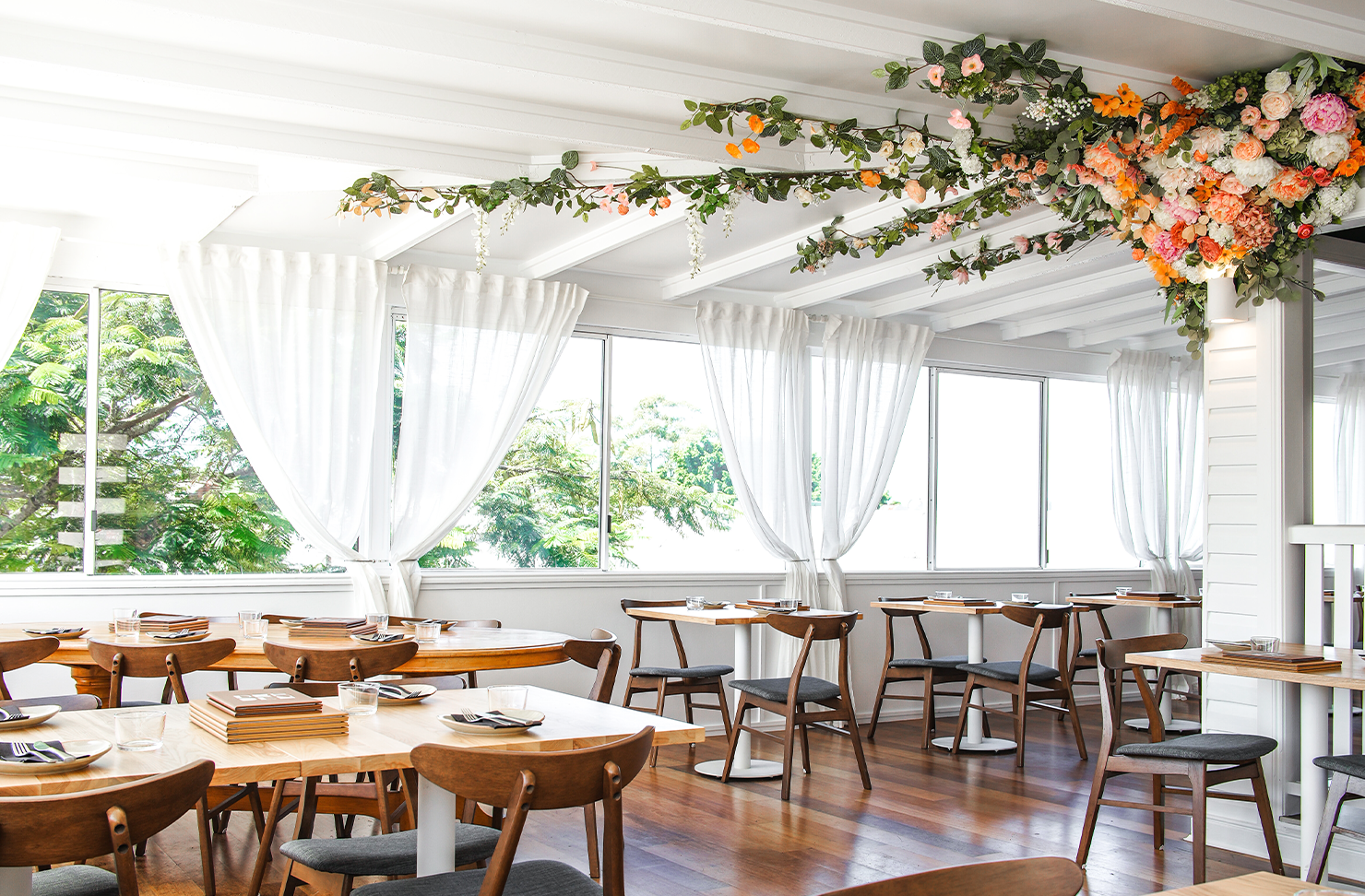 Atelier Wine Bar
Noosa Heads
This intimate wine bar is bringing a touch of refined class to Noosa Heads and a plethora of rare and premium wines, prime for the sipping. Located on Sunshine Beach Road, Atelier Wine Bar is one of the best new openings we've seen on the Sunshine Coast this year and it's certainly living up to all the hype around it. Not just a place for sipping your way around incredible wines, Atelier Wine Bar boasts a stunning cellar dining room which accommodates up to twenty people and is perfect for your next function, when you're looking to impress. Prepare to leave with a wealth of knowledge after visiting this sleek wine bar, where the sommeliers certainly know their way around a bottle and are keen to pass on their seemingly boundless vino wisdom.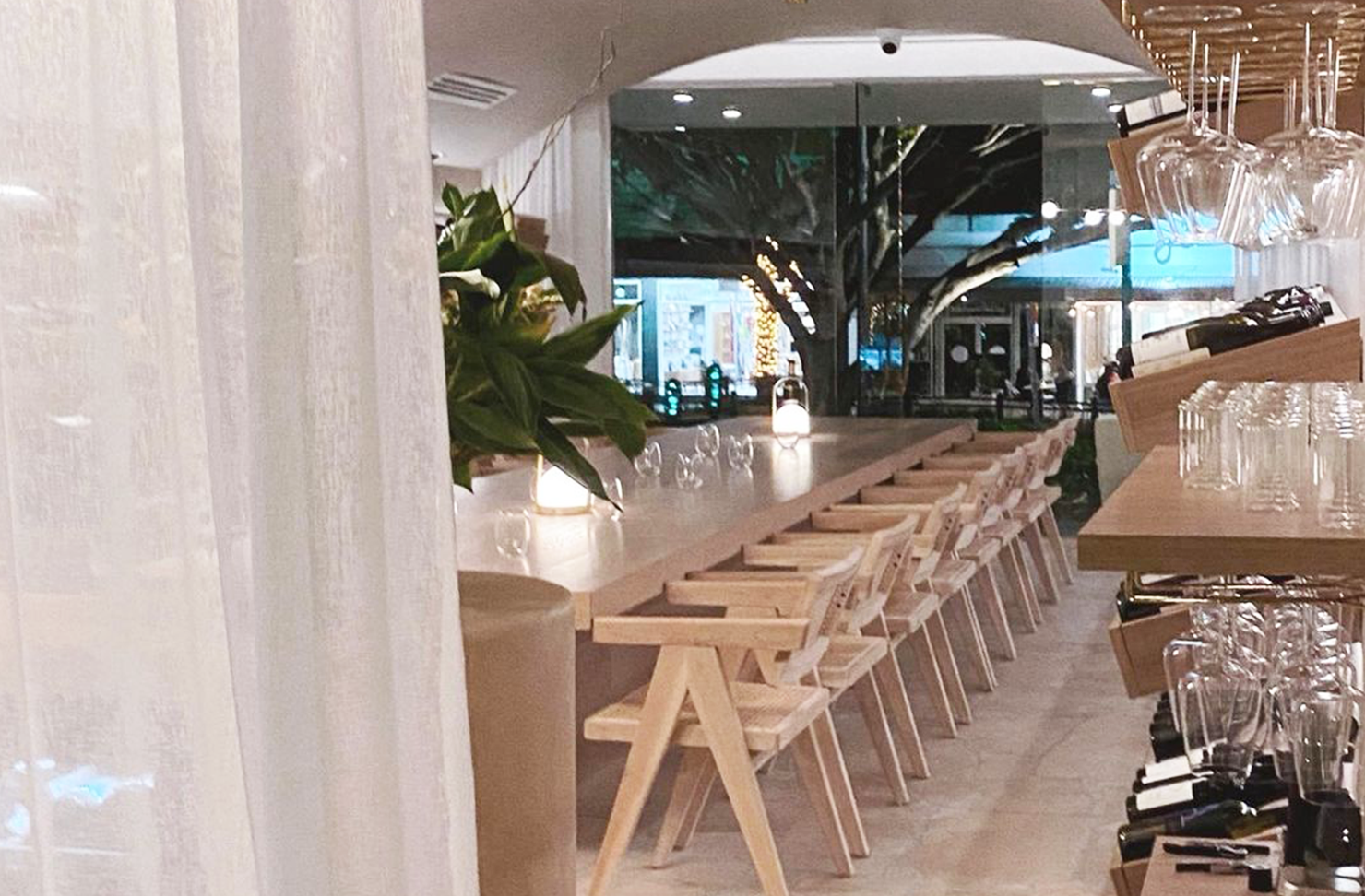 Bocca Italian
Bokarina
When renowned Sunshine Coast hospitality icon, Tony Kelly, announces he is opening his eighth dining venue, you know it's going to be good. His latest venture, you ask? A stunning beachfront Italian restaurant in Bokarina. Bocca Italian is situated on a prime beachfront location at Bokarina Beach and emulates refined yet casual dining vibes. The 150-seater restaurant boasts panoramic ocean views, a sleek fit-out and even has a 14-seat private dining room for those more intimate occasions. Bocca Italian has a strong focus on fresh produce, serving only the best of the best in their signature pastas and pizzas, the latter of which will come piping hot out of a stone base Moretti pizza oven imported from Italy. Bookings will open for Bocca Italian on Wednesday 15 June, and spots are expected to fill up quickly so be sure to pencil it in your diary.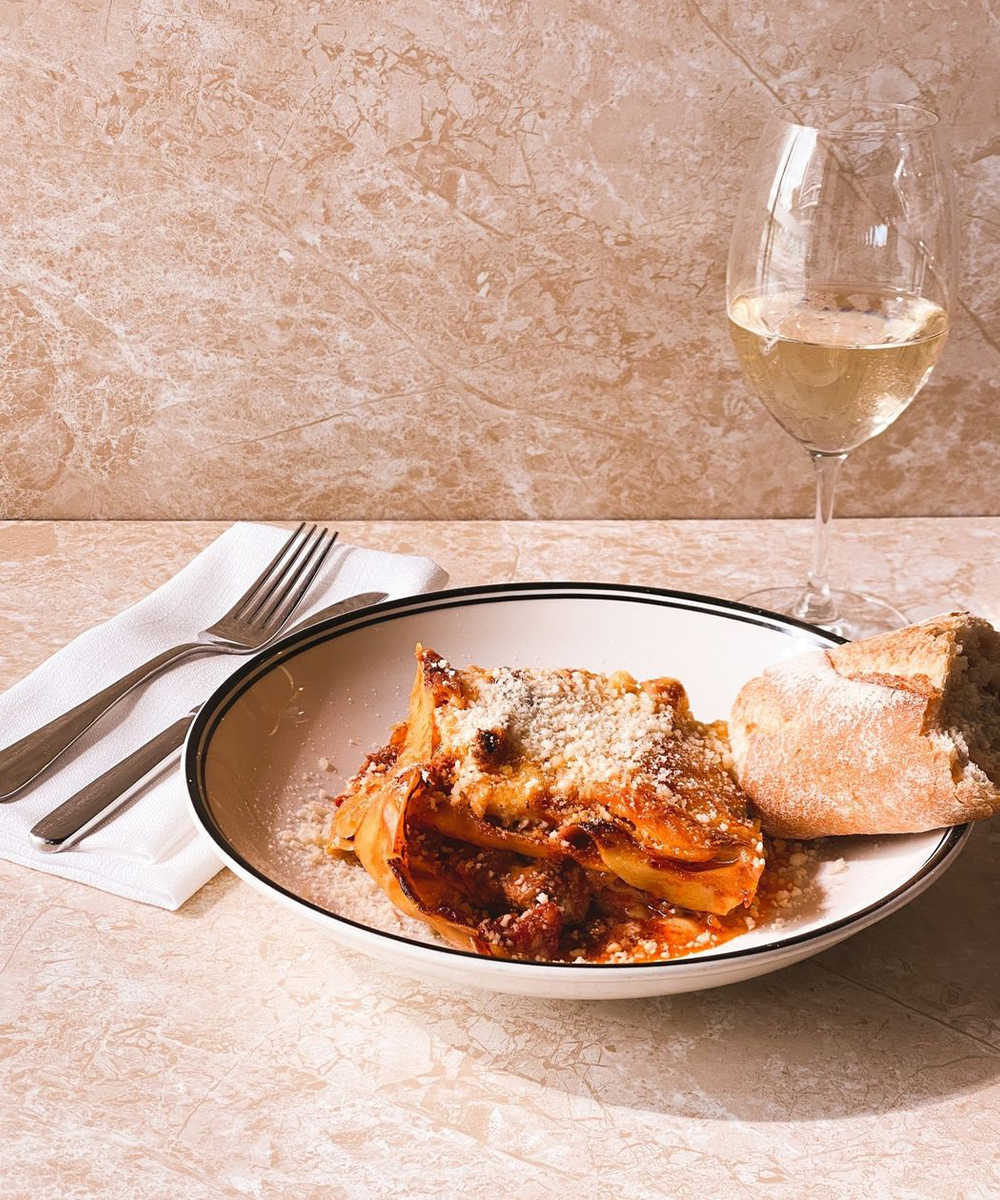 Prawn Star
Mooloolaba
This restored fishing trawler provides a truly unique experience, where you can enjoy fresh, locally caught seafood cooked onboard a bespoke timber fishing trawler. The laid back vibe perfectly complements the oceanic surrounds and the Sunshine Coast lifestyle. Located in the bustling hub of The Wharf Mooloolaba, this is the second location of the iconic Cairns-based business that has built a solid reputation over its seven years of operation. The Prawn Star Mooloolaba serves only the best of wild-caught Australian seafood, and trust us when we say it's some of the finest ocean treasures we have ever tasted. Dive into sea delights like crayfish, bugs, oysters and tiger prawns or treat yourself with one of their divine sharing platters, which showcase the best of our local seafood. If you're after seafood on the go, you can order ahead and take away your sumptuous seafood, but we do highly recommend taking a seat at the bespoke dining experience, or you'll be seriously missing out.
Walter's Diner
Maroochydore
The Sunshine Coast sanga scene just got a new player in town. Say hello to Walter's Diner. Nestled away in an old-school, 1950's building in the heart of Maroochydore, you'll find this quirky, retro esque sandwich diner slinging up some of the best sangas we've had the pleasure of devouring. Sister venue to the recently-opened The Toast Office and powered by the intrepid Criminal Coffee Company, Walter's Diner dishes up an extensive array of fresh sandos which will have you coming back again…and again. Keep it simple with the ever-classic Reuben combo—beef brisket, pastrami, sauerkraut, swiss cheese, house mustard and a fried egg—or mix it up and dig into the popular 'Zohan' with hummus, pesto, herbed roasted chicken, semi-dried tomatoes, spinach, feta and dill mayo. Walter's nails their sandwich-stuffed menu, which also includes burgers, hotdogs, fries, sodas, shakes and coffee. It's simple, it's unassuming and it's goddamn delicious.
BASK Eumundi
Eumundi
Bringing a breath of fresh air to Eumundi, BASK Eumundi is one of the Sunshine Coast's newest restaurants which boasts a strong ethos of celebrating local produce through creative culinary flair. Recently featured by Australian Traveller as one of the 'Best New Restaurants In Australia', BASK is already making waves in the Sunshine Coast foodie scene, and for very good reason. Set amongst luxe tropical gardens in the heart of Eumundi, the dreamy cottage-esque space oozes chic country vibes and elegantly combines owners Jess Coolican and Jack Madden's passion for food and design. BASK's seasonal menus are designed to be shared with loved ones, seamlessly blending simplicity and depth of flavour.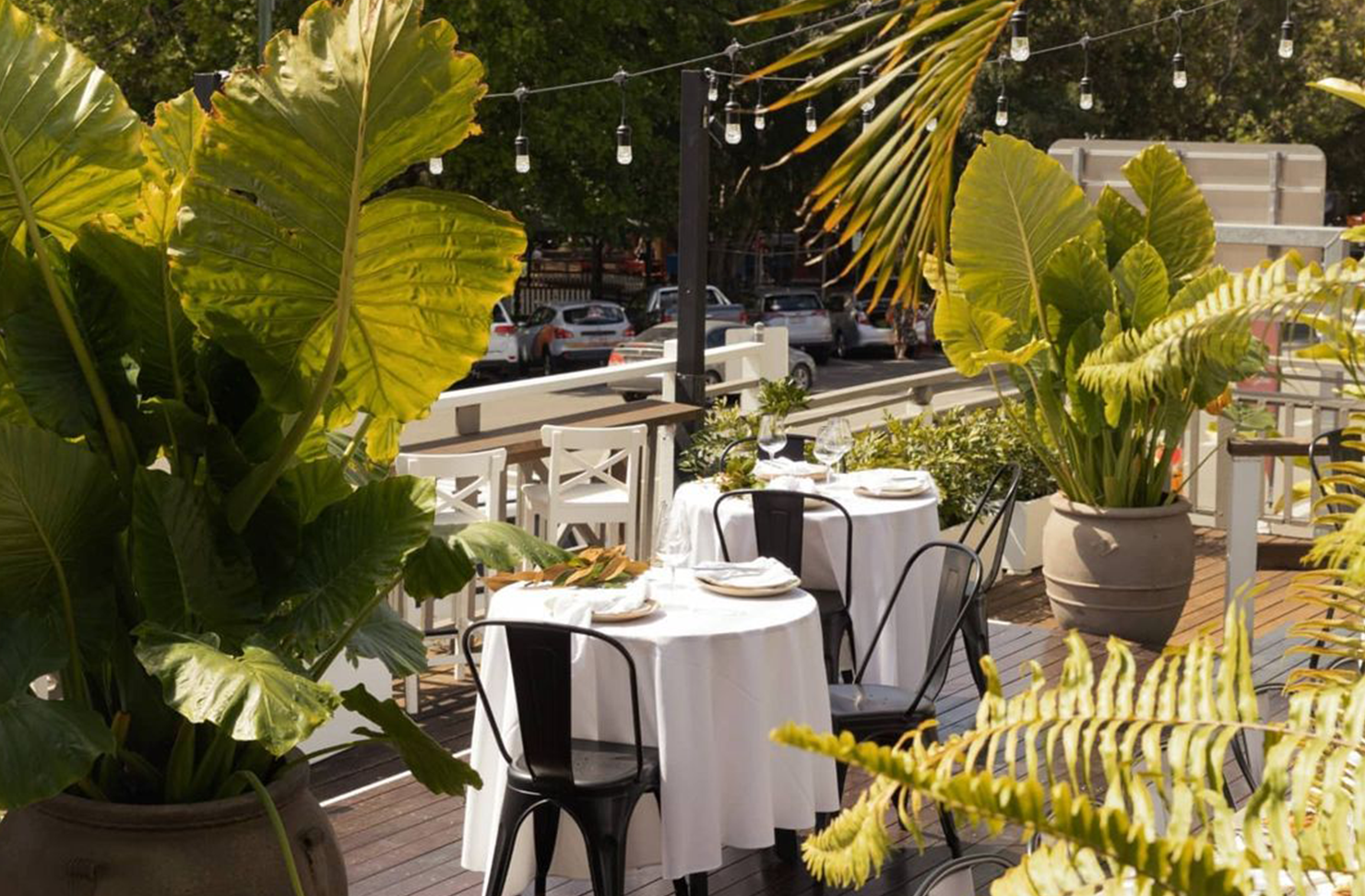 Solitude Coffee
Coolum Beach
Solitude Coffee has already set tongues wagging in the Sunshine Coast coffee space, and for good reason too. The simple, pared-back coffee bar is reminiscent of Melbourne's thriving coffee scene—it's simple, it's unassuming and it serves up goddamn delicious coffee. The welcoming espresso and filter coffee bar in the industrial estate of Coolum Beach is certainly all about community; it's welcoming, it's relaxing and there is always time for a chat. It's dog friendly too, so your furry friend can even snag a puppachino. In terms of what they're brewing up, Solitude has just launched their new specialty espresso blend, Wake Up Call, which will be served in-store and distributed wholesale throughout Australia.
If this tickled your foodie fetish, check out all of the latest food and drink news on the Sunshine Coast that you need to know.
Image Credit: Dom Cherry, Daniel Hine, JD's Chicken Co, James Vodicka, Banana Blossom, Dee Den, Nguyen Brothers, Bocca Italian, Liliana's, Atelier Wine Bar & BASK Eumundi