While Sydney definitely has its fair share of harbour bays, ocean pools and sparkly beaches, when the mercury rises, these places also draw huge crowds from far and wide.
The good news is that there are some stellar swimming holes in and around Sydney that are absolutely worthy of your summertime swimming antics. Most of these require a short bushwalk of sorts so pack your day pack with a towel, swimmers, water, and snacks and slap on a pair of good walking shoes.
Note, these swimming holes are unsupervised and unpatrolled places to swim so caution is advised. And before you head out guys—please make sure you check NSW National Parks alerts and warnings.
Check out the best swimming holes near Sydney.
Clarence Dam
Blue Mountains
Rope swings, mega rocks, cliff jumps and a whole lot of water to swim in. Clarence Dam, though not a natural swimming hole due to the fact it was artificially created but now surrounded by all the natural beauty nonetheless, is bush swimming at its finest. Nine times out of 10 the water is pretty murky here, there are no toilets or coffee shops nearby, and yes, people see the odd snake here and there but that's what you pay for on the wild side so the realms of your safety is really up to you. If that hasn't deterred you, good, you're in for a pretty magical and adventurous time.
When you punch 'Clarence Dam' into Google Maps, it will automatically paint a route to 'Dam Cliffs' but fear not, this is the right place. Once you turn off Chifley Road, you'll be driving past railway lines (which makes sense given the dam was actually built to store water for steam trains back in the day), bridges and a dirt road too. Keep following this until you come to a clearing, which is where you'll throw your tote bag and towel over your back and wear out those Tevas down a 200 metre track towards one of the best natural swimming holes near Sydney. Check for current warnings in the area here.
Bob Turner Track Swimming Hole
Colo River
Spoiler alert, this walk near Sydney contains a pretty magical in-land beach. Bob Turners Track was originally a packhorse route so the pathway itself is pretty clearly marked out. You can access this hike about 500m down the road from the Ampol service station on Putty Road. Follow the signage towards "Bob Turners Track" and you'll end up at a parking lot to leave your wheels for the day and kickstart your hike. The track drops 350-metres down into the Colo River on the edge of the Wollemi wilderness, so wear some solid walking shoes because you'll be crossing a series of gullies.
The swimming hole here can be found at the bottom of Bob Turners Track and will take formation at the junction of the Colo River and Hungryway Creek.
Mermaid Pools
TAHMOOR
You've probably seen someone you know upload some incredible snaps of Mermaid Pools, so it's about time you made a plan to visit this spot that's about a 75-minute drive southwest from Sydney. With a dip in the beautiful swimming hole known as the Mermaid Pools after as your reward, this is the perfect place to hit in summer (reminder that jumping into these pools is considered dangerous and there have been injuries in the past—be careful and always check for alerts in the area).
Karloo Pools
ROYAL NATIONAL PARK
Pack your day packs this summer and make your way to the Royal National Park's Karloo Pools. Accessible through the Karloo Walking Track, which is a medium track ideal for those wanting a quick nature fix in Sydney, the Karloo Pools is a swimming hole near Sydney worthy of your next weekend adventure. The walk also leads you to Uloola Falls where you can picnic the day away while gazing upon the scenic waterfall and natural surrounds. You can even make a weekend out of it, camping at the popular Uloola Falls campground, but bookings need to be made in advance. Check for current warnings here.
South West Arm Pool
Royal National Park
Another goodie inside the Royal National Park is South West Arm Pool. If you've got a thing for rope swings, cliff jumps, rocks to sunbake on, lush forest, and just generally the bluest water ever, we reckon you're going to absolutely love this lil' cracker of a place.
In terms of getting to South West Arm Pool, Google Map your way out to the Royal National Park, and then make sure to take a left onto Warumbul Road once you're inside. From here, keep rolling on until you get to the Winifred Fire Trail, which is where you'll want to park up your wheels and start by foot to the South West Arm Pool. You'll hit Winifred Falls first but the true swimming mecca is another few hundred metres downstream and you wouldn't want to be the chump that misses it.
Blue Pool
Budderoo National Park
Though not a secret for any legend that lives around Wollongong, Blue Pool is a natural swimming spot that sits about 50 minutes south-west of the 'Gong. It's not really the kind of place you can easily Google, as its name is regularly misconstrued, its location is a bit vague and it's often confused with the Blue Mountains' Blue Pool Walking Track, but this—it is not.
Regardless, it's well worth the weekend road trip as it's packed with long, beautiful walks, lookouts, waterfalls, and of course, a beautiful blue swimming hole. For more on this swimming hole near Sydney, check out this guide.
Simmo's Beach
Macquarie Fields
This in-land beach and bushland swimming hole needs to be high on your swimming bucket list this summer. Located on the Georges River Corridor, this has been a local go-to for a long time and the area sports walking trails (we suggest hitting Simmo's Track which does an easy 4km loop through the entire reserve), BBQ, picnic areas, and a kayak ramp.
Upper Gledhill Falls Swimming Hole
Ku-Ring-Gai National Park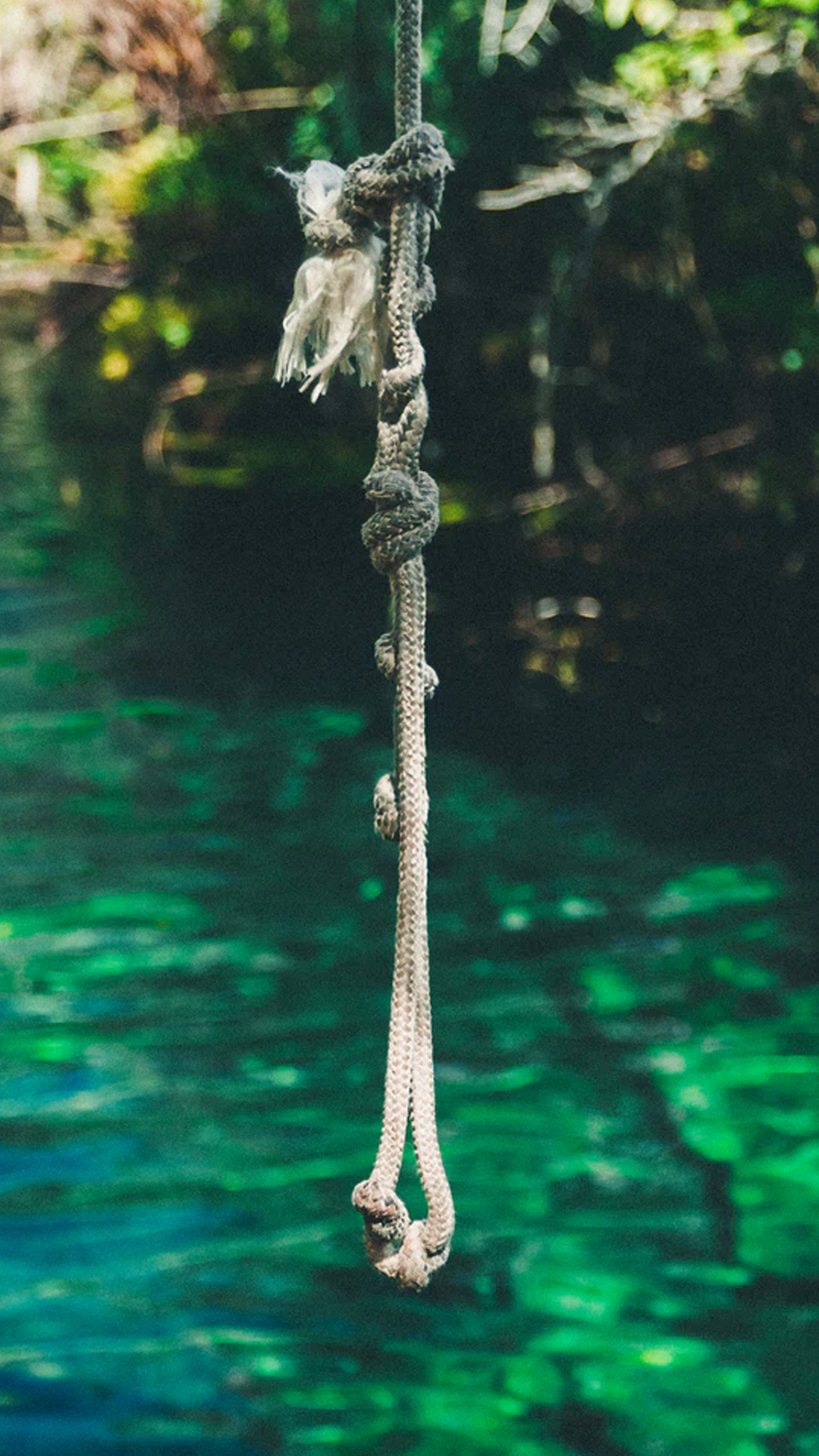 You'll find this epic little swimming hole inside Ku-Ring-Gai National Park, just below the actual Upper Gledhill Falls. The natural swimming spot spans about 10 metres and while you'll definitely have to Bear Grylls it for a bit, making your way over big rock formations to get to it, it's very much worth the effort. There's everything from shady enclaves, a rope swing, and a sandy beach to set yourself up on for the day as well.
Prefer beaches? Check out Sydney's best secret beaches.
Image credit: Dargan's Creek Reserve Facebook, Dargan's Creek Reserve Facebook, Destination NSW, Stephen Broome, Nick Rickert