Whether you're gearing up for Dry July/Dry January/Ocsober or just dabbling in that sober-curious life, you'll be pleased to know that when it comes to non-alcoholic drinks, your options are better than they've ever been before.
With alcohol consumption on the decline in Australia, producers have finally jumped on board and are creating alcohol-free drinks that truly taste delicious and won't make you feel like an outsider the minute you crack one open.
Here are the best non-alcoholic drinks you can get your hands on in Australia right now. If you're looking for alcohol-free beers, head this way.
Monday Distillery Classic Non-Alcoholic G&T
When it comes to non-alcoholic drinks, it doesn't get much better than the Monday Non-Alcoholic G&T. If there was only one non-alcoholic drink on this list that you could fool your friends into thinking was the real deal, this would be it. The botanical flavours like juniper berry, bitter lemon and lime, cinchona bark and quinine mean this tastes like they've used real gin, which is exactly what we want. It doesn't hurt that it's also all-natural, sugar-free and vegan. Prefer your G&T with a bit of cinnamon, nutmeg and cardamom? Try their Exotic Spice G&T.
French Bloom
Just want to pop some bubbly? Then you need to get around this organic, vegan, halal, and alcohol-free French sparkling. Far from being a grape juice with some bubbles, this premium sparkling tastes about as close to the real thing as you're going to get, and also lends itself easily to mimosas and fruity spritzes. Not that you'll want to mix anything with it after a sip of French Bloom—the crisp, clean taste is truly delightful, and a worthy accompaniament to any celebration where you need to raise a glass without raising your blood alcohol levels.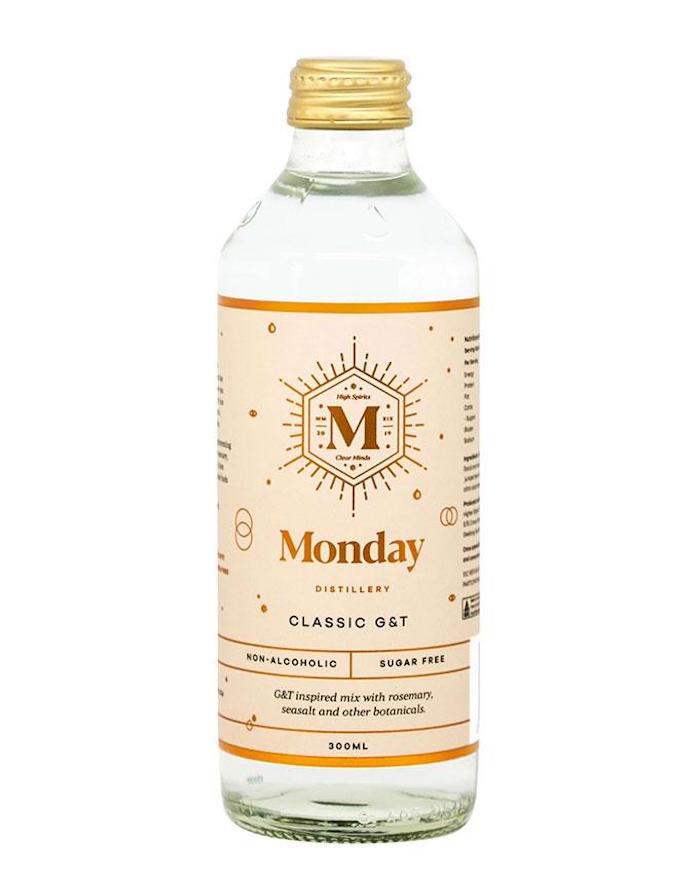 Monday Distillery Non-Alcoholic Paloma
If you're into refreshing Palomas but you're off the alcohol bandwagon, Monday Distillery's alcohol-free version will keep you satisfied. Flavoured with grapefruit, passion fruit, yuzu and finger lime, it's a zesty little number that will make you feel like you're on a beach in Mexico. Just like all their drinks, it's free of artificial colours and flavours so you'll feel good as gold after a big night on these.
Lyre's Classico Prosecco Style RTD
When you're craving bubbles minus the hangover, Lyre's Classico Prosecco is probably the closest thing you'll get to the real deal. We're also pretty partial to the fact that they come in single-serve cans so you don't have to down an entire bottle in one night. If you're craving an Aperol Spritz, you can always add a splash of their Italian Spritz or let them take the guesswork out of it and just go straight for their Amalfi Spritz RTD.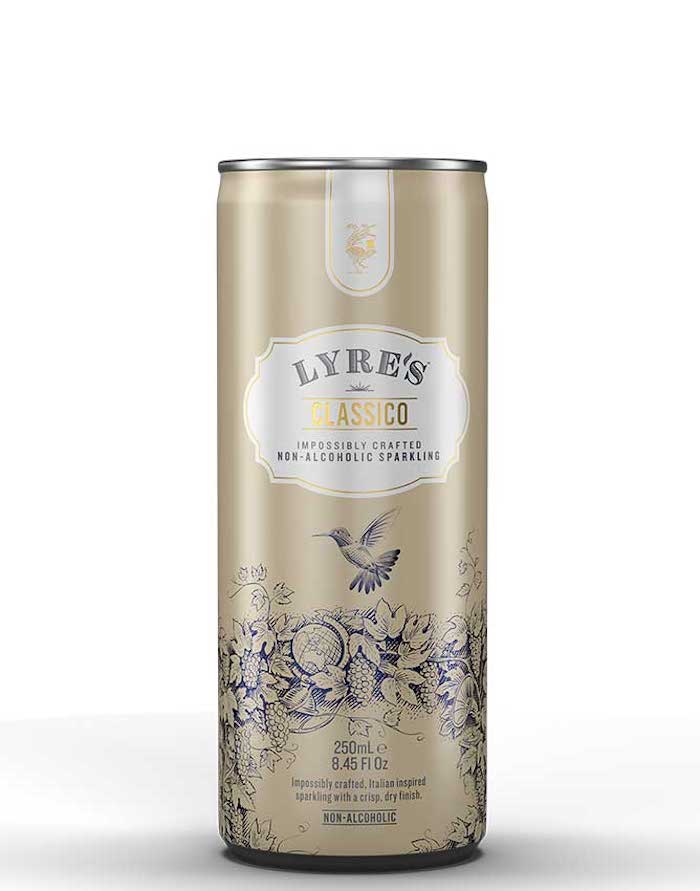 Monday Distillery Non-Alcoholic Mezcalita
It's true, we're suckers for just about anything Monday Distillery puts on the shelves and this Mezcalita is no different. A smoky take on the old faithful margarita with flavours like peach, mandarin and lime coming through, you won't be able to stop at just one of these.
Seedlip Spice 94 & Grapefruit Tonic
Perhaps the best-known non-alcoholic gin in Australia, Seedlip has unsurprisingly nailed the alcohol-free G&T with a couple of different versions. Our top pick is the Spice 94 with grapefruit tonic which is zingy and delicious, but there's also a cucumber version which is a little bit minty and a lot refreshing and we certainly wouldn't say no to one after a long day of work.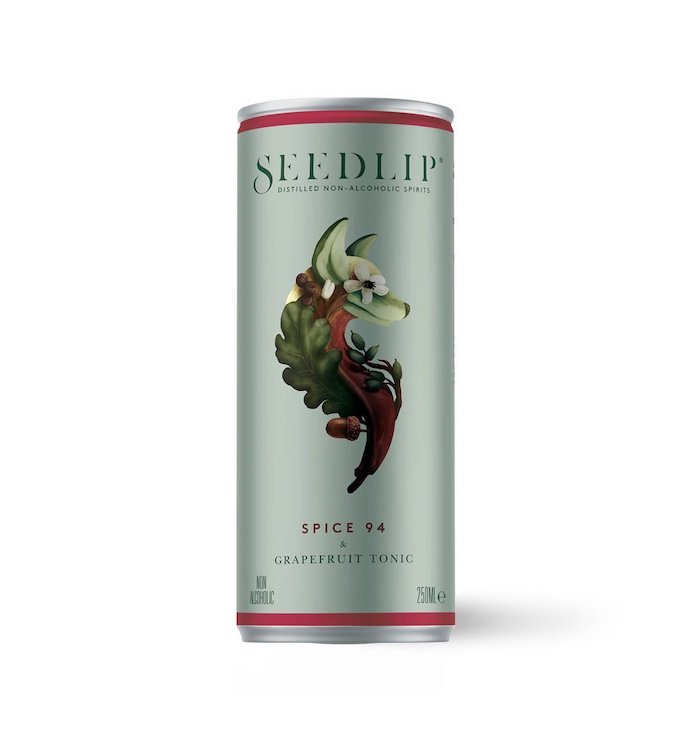 Naked Life Non-Alcoholic Margarita
Can't bear the thought of a weekend without a marg? Naked Life does a damn good alcohol-free margarita that's almost as good as the real thing—a tough gig when you consider a true margarita is usually three-quarters alcohol. We don't know how they've done it, but when it tastes this good, we don't care. Rest assured it's all-natural and sugar-free, so you can drink these guilt-free all night long.
Strange Love Bottles Range
We'll be straight with you, Strange Love doesn't really promote their drinks as non-alcoholic RTDs, they were designed as a mixer, but one sip of them (with or without the booze) and you'll be hooked. Whether you go for the yuzu, mandarin or smoked cola (to name just a few), you won't be disappointed. Dry or not, who could go past the sleek design on these?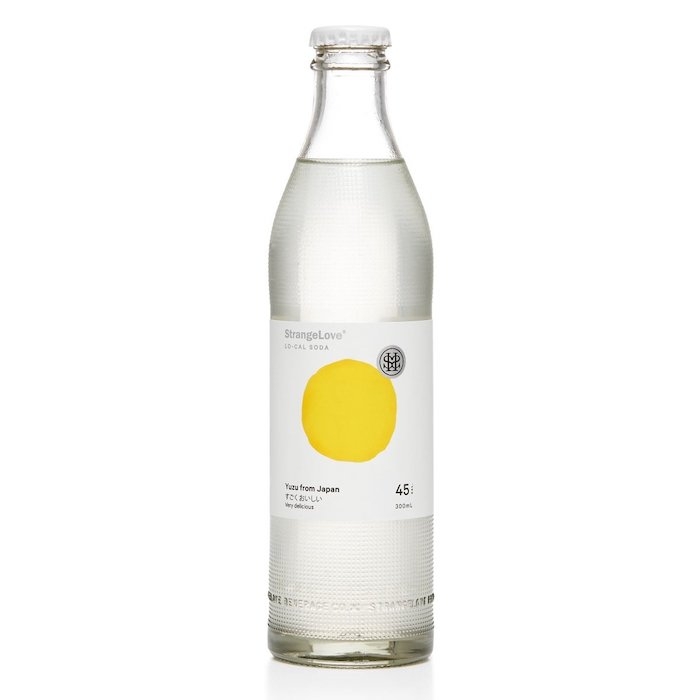 Wise Craic
We haven't actually tasted these yet—they're still only available for pre-order—but we couldn't resist including a pickle juice and tang flavoured alcohol-free drink. Brought to us by Monday Distillery (so we're pretty sure it's going to be good), Wise Craic is here to "take the piss out of hard seltzer". Whether that makes it soft seltzer or just straight seltzer, we're not sure, but we'll definitely be giving these a go the minute they're available. If pickle juice is not your thing, there's also a blackberry flavour which might be more up your alley. You will need to find a pickle-loving friend though because right now you can only order a mixed 16 pack which comes with eight of each flavour.
Intrigued? Have a read of this piece about mindful drinking, low alcohol and booze-free beer.
Image credit: Monday Distillery
Editor's note: Urban List editors independently select and write about stuff we love and think you'll like too. Urban List has affiliate partnerships, so we get revenue from your purchase.