When one thinks of Japan, the mind immediately wanders to the neon-lit streets of Tokyo, perhaps the okonomiyaki of Osaka, or Hokkaido's powdery ski fields in winter. The cliches are cliches for a reason, but that's not to say the land of the rising sun's largest northern island shouldn't be on the top of the list in the months outside of snow season.
In fact, Autumn, spring and summer each bring with them a melting pot of must-do's, eats and see's across Hokkaido. A true choose-your-own-adventure—and I mean 'adventure' in its truest sense—take off with an essential four-day itinerary of Hokkaido's unmissable experiences.
Day One
If you've made it to Hokkaido, there's a fair chance you've landed in New Chitose airport, in which Mt Tarumae, The 9000yo active volcano that should be on the top of your Hokkaido hit list, is under an hour's drive away and accessible by bus if you don't have your own transport. Mt Tarumae will take you around an hour to hike up, which sounds like relatively light work, though the steep, volcanic incline, provides enough of a workout to keep you on your toes. Just don't forget to look up, left and right—the vistas across the region are breathtaking.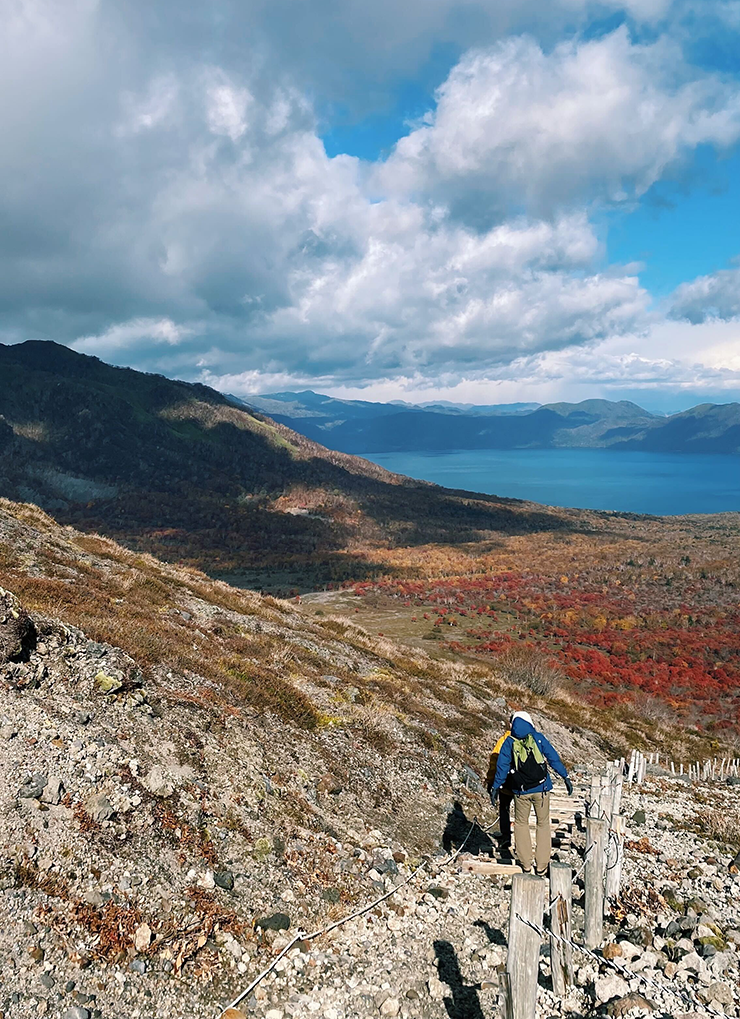 Arriving at the peak of Mt Tarumae is a sort of surrealism. The smoke rising from the centre of the crater is reminiscent of scenes from LoTR's Middle Earth, as are the views over the sprawling Shikotsu-Toya National Park. From here, there are more than enough photo opportunities for the time-poor who need to make their descent, though those with a spare several hours will relish in the path less travelled which takes you all the way around the crater's rim.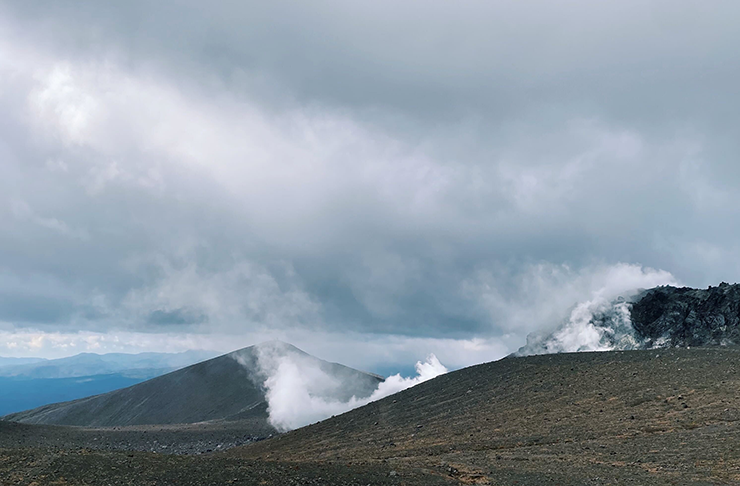 Given the close proximity, it makes sense that your next stop would be Shikotsuko, a one-stop-shop village by Lake Shikotsu where one can experience the local cuisine (salmon, otherwise known as 'chips', features heavily here), explore the national park via kayak, fat bike or foot, or rejuvenate in a traditional onsen after hiking up and down a volcano—at this point, I chose the latter.
Daiichi Hotel Suzantei is both an onsen and accommodation where guests can experience traditional Japanese hospitality. Anyone wanting to go all out—literally—can take a dip in the public bath, while those who prefer privacy can go all out—figuratively—on a room with its own private onsen. Before retiring for the evening, make a stop by the late-night whisky bar that serves whisky highballs and sake exclusively.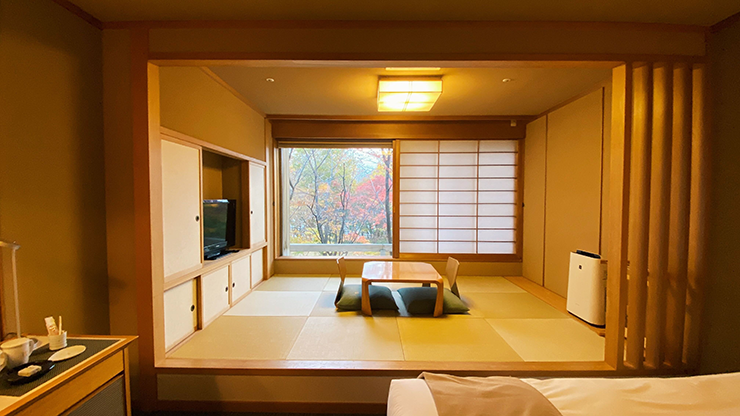 Day Two
After an evening of r&r, it's a several hundred-metre b-line out of Daiichi Hotel Suzantei to adventure experience business, Ocean Days, which is where those kayaks and fat bikes come in. The team here offer guided tours of the area on both, and you're in for a treat no matter which you choose.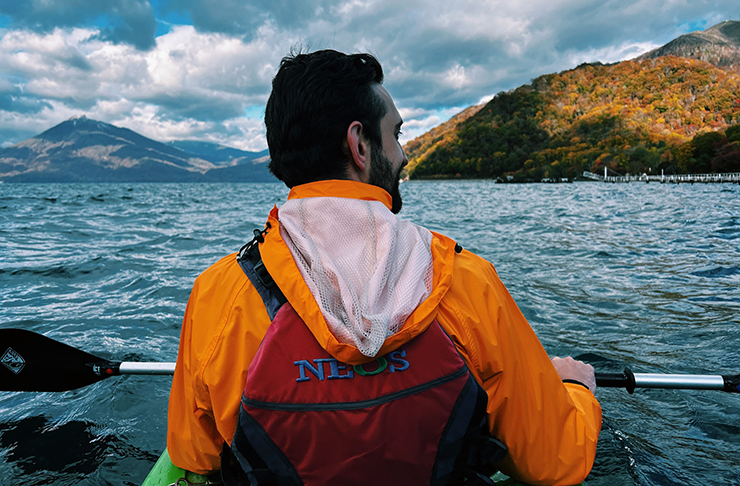 The clear bottom kayaks let you explore Japan's second deepest and clearest lake without having to dive in, while a fat bike tour will take you through forests often frequented by deer, also known as shika, only to end up at a waterfall hidden deep within the Shikotsu-Toya region.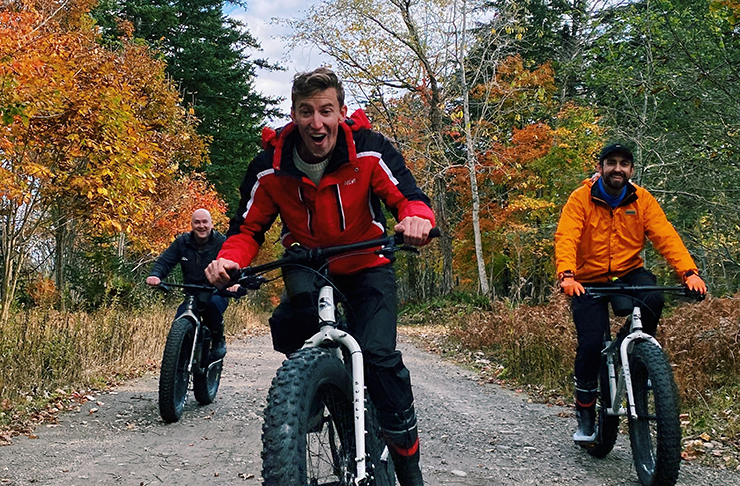 You could spend more than four days dipping in, out and around Lake Shikotsu, but in the interest of ticking off the essentials, you'd be remiss not to make tracks to Noboribetsu, a town famous for its natural hot springs and onsens. Meandering through the town and you'll find yourself at Hell Valley, the main source for Noboribetsu's hot spring water and a dramatic display of hot steam exiting the earth, sulphurous streams, and general volcanic activity.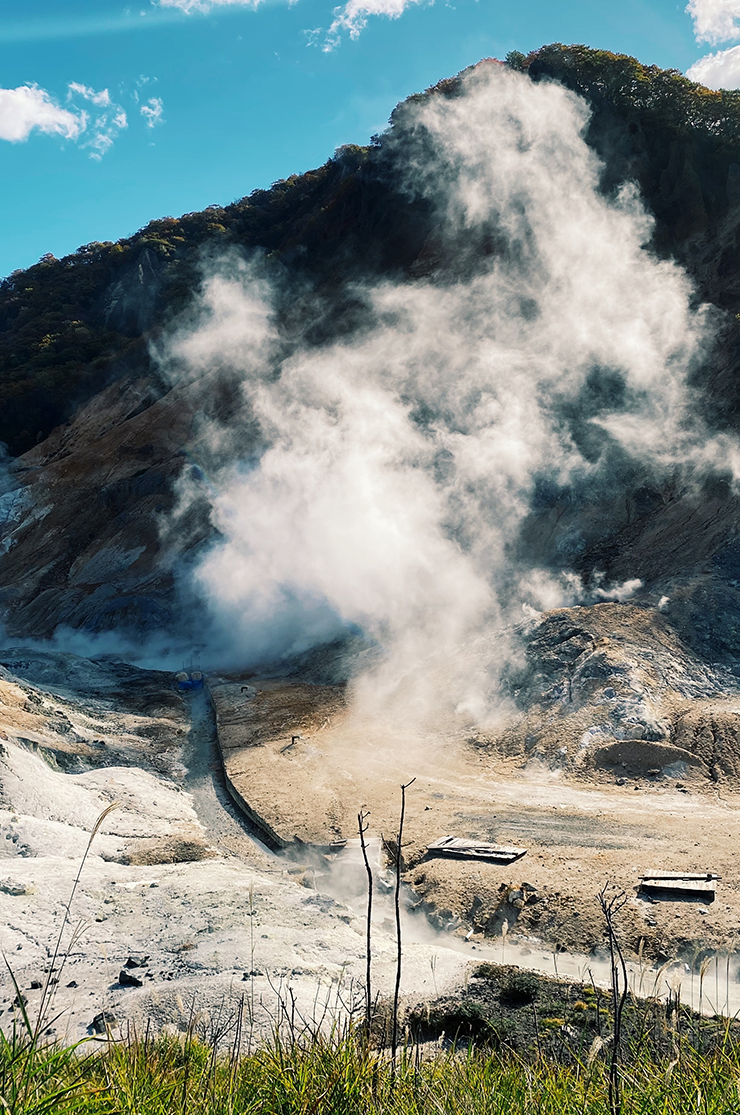 Parking up for the evening and you can't go past Dai-ichi Takimotokan, a hotel so grand it feels like its own town. It also sports the largest indoor onsen in Hokkaido that's made up of 35 individual baths over 5000 square metres. Dai-ichi Takimotokan is tattoo tolerant, something many travellers need to consider when visiting onsens in Japan, however, guests with ink (like me) are asked to be respectful of others when bathing.
Day Three
In Noboribetsu, there are walks ranging from 10 minutes to an hour or so around and outside of Hell Valley. Follow the connecting river, Oyunumagawa, through the forest and you'll find yourself passing Oyunuma, a sight to behold from afar given this stunner of a sulphurous lake sits at a surface temperature of around 50° celsius. Keep trekking and the juice is worth the squeeze, where you'll find a natural foot bath further into the forest—both rich in minerals and with a far more palatable temperature.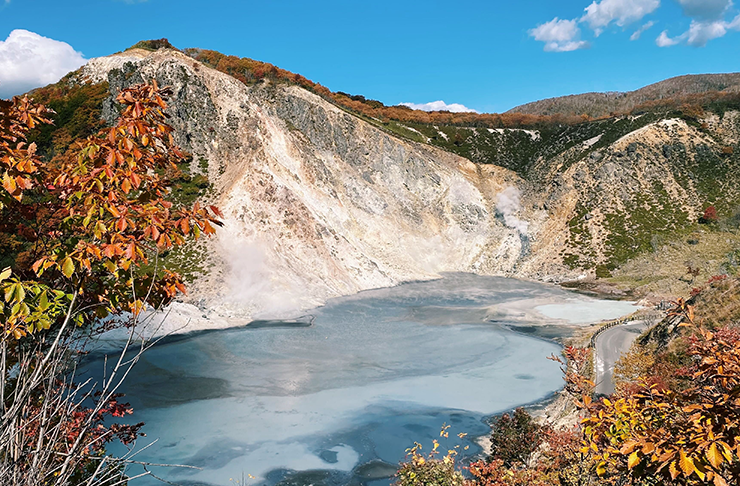 Hokkaido's hiking options can be overwhelming to say the least, but if you only have the time to take on one or two, make sure Mt Orofure is on your list. A 1000m peak nestled in the scenery of South East Hokkaido. Taking on the entire hike through Orofure pass will take you about four hours, although just 45 minutes in will offer up hikers, strollers and half-day trippers some of the best views in Hokkaido.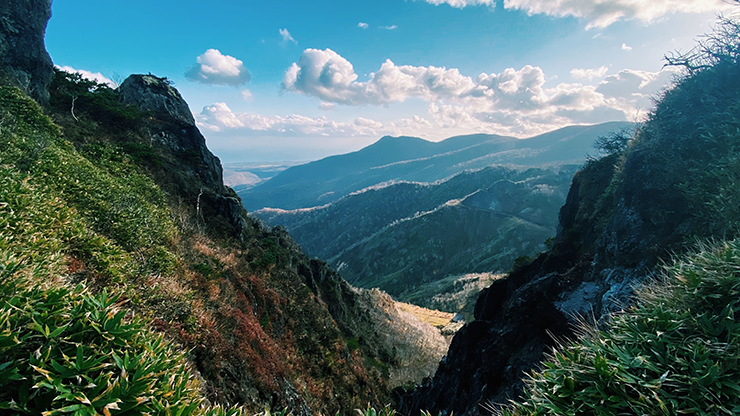 An hour north-west by car is Lake Toya, a lake formed by the collapse of an active volcano that seems to continue almost as far as the eye can see. Toyako Manseikaku onsen hotel is the preferred choice for accommodation; the in-house izakaya can't be overlooked, just as the open-air infinity bath looming across Lake Toya shouldn't be, either.
Day Four
You can explore the surrounds of Lake Toya via hiking and cycling, in which you'll be treated to views of the once-active volcanic region no matter where you look.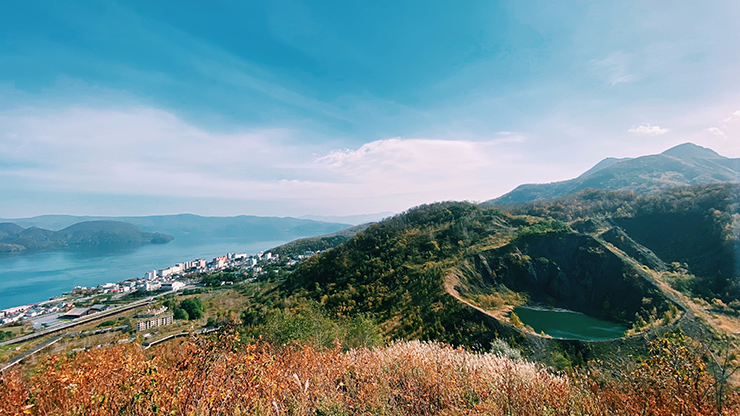 For some education and understanding of the region, however, a walk through the Toya-Usu UNESCO Global Geopark is a must. It's a sobering experience which documents the 2000 Usu eruption in a way where the parts of the town that were affected have been left untouched since. While visceral, the self-guided tour takes you through an important part of Hokkaido's recent history.
Finishing on a high note, find yourself an hour north in Jozankei, another onsen town that offers far more than just bathing in rich mineral waters—even though we wouldn't be opposed to exactly that. Before dipping our toes in, a spot of white water rafting through Jozankei's rivers is a must. The guides at Blue Marble Sapporo can dial your experience up or down depending on how much of that white water you want, though regardless of your choice, the scenery is something western travellers likely won't have seen before.
Jozankei has several accommodation options, however, it'd be rude not to tie a bow in the trip with one last onsen. Jozankei View Hotel has several options for bathing, but heading up to the open-air rooftop in the AM is simply something that can't be missed for anyone hoping to reminisce on their four-day adventure across Hokkaido—exactly like I did.
For more travel inspiration, head this way.
Image credit: Urban List/Rick Stephens