Damn if West End isn't a foxy suburb. Every free nook seems to be crammed with some such delight and it feels like there's something new on every corner. With such a glut of choice it can be heckin difficult to sort out the really stellar joints so we decided to cast a discerning eye on the general mélange of feasteries that comprise the West End sprawl.
The results are in and here is your definitive guide to the best restaurants in West End. Keep it handy on your next trip to the 'burb.
Mama Taco
Knock back tacos and tequila flights at Mama Taco, an authentic homage to Mexican cuisine. Everything from the tortilla to the mole madre is made from scratch on-site, so you're guaranteed maximum flavour payoff. Wash it all down with a marg and you've had the perfect night out.
Lefkas Taverna
West End, you beast. With another entry to the must-do list of Brisbane Greek restaurants, here's a warning, other 'burbs: pick up your game. The team at Lefkas won't steer you wrong, so settle in for an evening of char-grilled mussels, boards of dips to share, and entirely too many felafels. If such a thing exists.
Pasta Club
This is one club you'll wanna be a part of. West End's pasta hot-spot promises to fill that void in your life (and in your stomach) with the tastiest carbs in town, yours to pick from a chalkboard menu that changes weekly. Head on down to Pasta Club and twirl your fork around ribbons of creamy spaghetti with a deliciously creamy tiramisu for dessert.
Yamas Greek
This glam spot is decked out in terrazzo tables, rust-coloured seating and rose marble benches, with circular booths for larger groups. Fitting in with those giant booths, the Yamas Greek menu is of course all about sharing. Start things off with warm pita bread with dips and mezze like halloumi chips, flash fried calamari and of course, gooey saganaki. Larger plates include rich moussaka, braised beef pasta and the extravagant dry aged t-bone, or there's lamb and chicken from the souvla menu.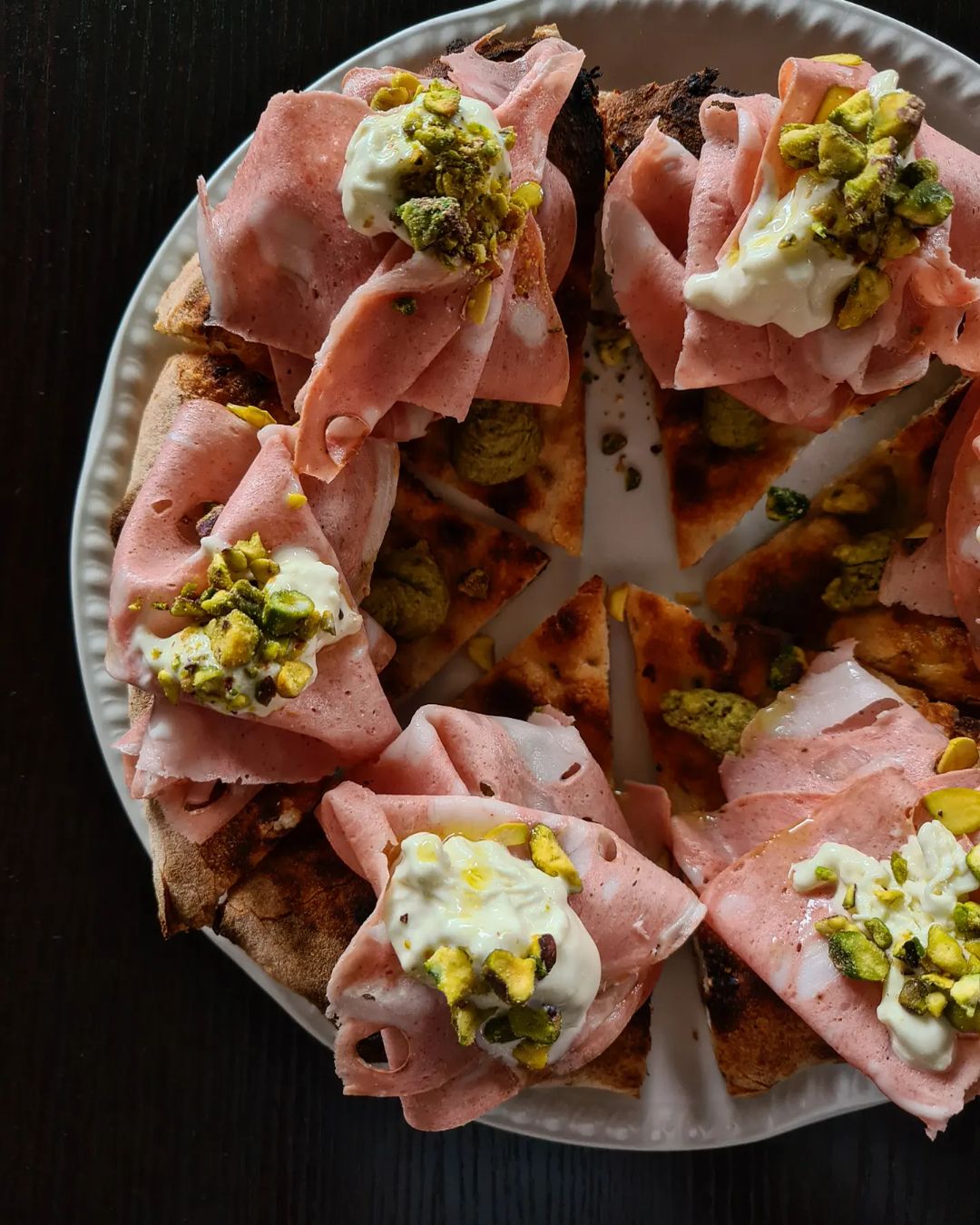 La Lupa
Inspired by central Italian cuisine, La Lupa is a Roman-style pizzeria-cum-modern Italian restaurant offering an epic natural wine selection to accompany. Begin with their seasonal starters like roasted Roman artichokes with ricotta and bottarga or burrata with asparagus, yolk, pistachio, vincotto before moving on to their classic pizzas and pastas (with a few unexpected twists).
El Torito
For authentic homemade Mexican cuisine, you'll want to dip your chip in El Torito's delicious menu. This fave West End restaurant has been around for as long as we can remember, so you know it's good. The decor is simple, the fajitas are sizzling and the combos are seriously good value.
Govinda's
Run by local Hare Krishnas, Govinda's is a vegetarian restaurant offering the most affordable and altruistic feeds in Brisbane. Their feast meal more than lives up to its name with jasmine rice, vegetable curry, vegetarian koftas and tomato chutney. A deadest steal at $12 for a small plate.
Bird's Nest Yakitori
Everyone seems to have their own way of doing chicken but when it comes to coal-grilled skewers Bird's Nest's is the only name in the game. As Brisbane's premier yakitori spot, they've set a benchmark for the tastiest chicken going, and flaunt some of the most creative uses of the bird we've ever seen. We highly recommend swinging by for a bincho grilled don rice bowl for lunch.
Trang Vietnamese Restaurant
Responsible for introducing most of Brisbane to the joys of phō, Trang is a firm favourite of West End and darned reliable for authentic Vietnamese. Expect all your very favourite traditional dishes done spectacularly well.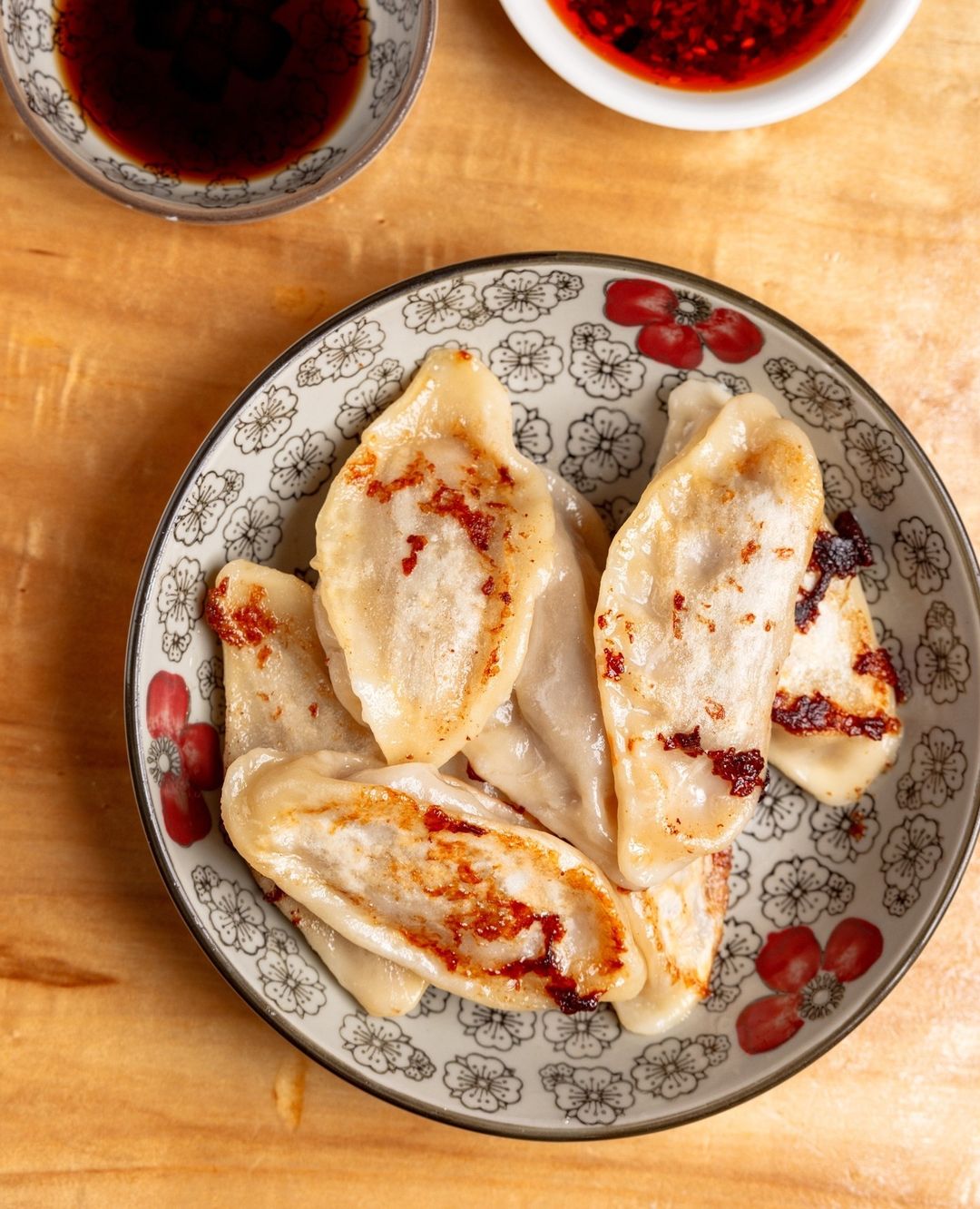 Little Red Dumpling
If you're a dumpling fan, no doubt you know all about Little Red Dumpling. At the West End venue, you can devour a plate of your favourite steamed dumplings drenched in Mr Zhong's secret sauce before finishing up with an adorable piggy bun that's almost too cute to eat. Almost.
Chop Chop Chang's
Covering everything from bar snacks and street food, to spicy curries and button-popping banquets, Chop Chop Chang's is your reliable stop for flavour-packed satisfaction any time of the day. Their Pan Asian offerings have never let us down and really raise the bar for fusion.
Little Greek Taverna
The best Greek food in West End goes down at Little Greek Taverna. This beloved spot offers your favourite, fresh, Greek fare like tender lamb souvlaki, succulent chicken tiros and perfectly cooked seafood, like tender octopus, prawns and garlic scallops served with crisp salads.
Nonna's Nightmare
Nonna's Nightmare is all about vegan Italian eats, with everything from the 'Notzarella' and feta to the spicy sausage a plant-based alternative. Hand-stretched pizza bases are topped with the likes of vegan ricotta and cashew cream cheese, while pastas come in meat-free creamy sauces and ragus, while dessert looks like Frangelico tiramisu. Sorry, Nonna, but this stuff's good.
Caravanserai
For a relaxed family feel, check out Caravanserai and dive straight into their spiced Turkish meatballs or prawn and mussel pilaf. If you're feeling extra hungry, the deluxe sultan's banquet is quite literally fit for a king. Feast your way through four courses of Ottoman meze, a selection of mains to share, Turkish lemonade, baklava, fig mousse and Turkish delight. Sign. Us. Up.
Looking for more options? Check out where to eat in South Brisbane next door here.
Image credit: Superthing, Larissa Drazic for Urban List, La Lupa, Little Red Dumpling.