The sandwich—arguably the most versatile of all dishes. Slap anything between two pieces of bread and you've got yourself a certified sanga. The possibilities are deliciously endless.
Not to say that there isn't an art to sandwich making—there is. And thankfully, Brisbane is home to a number of places that make sandwiches akin to masterpieces. As such, we've rounded up the best sandwiches in Brisbane, for all your carb-hunting pleasure.
Ham on Rye
Paddington
A sandwich deli straight from the minds behind Superfly Pizza and Hai Hai, we introduce to you Ham On Rye. This brand new sanga shop has a menu of the classics, with reubens, cubanos, and cold cut sandwiches all up for grabs, as well as less traditional sandwiches like a spicy braised beef number and an Argentinian-inspired choripan sambo. The maximalist deli is also soon to be adorned with pop-art—a nod to New York, the ultimate sandwich deli location.
Deli Dakota
Mount Gravatt East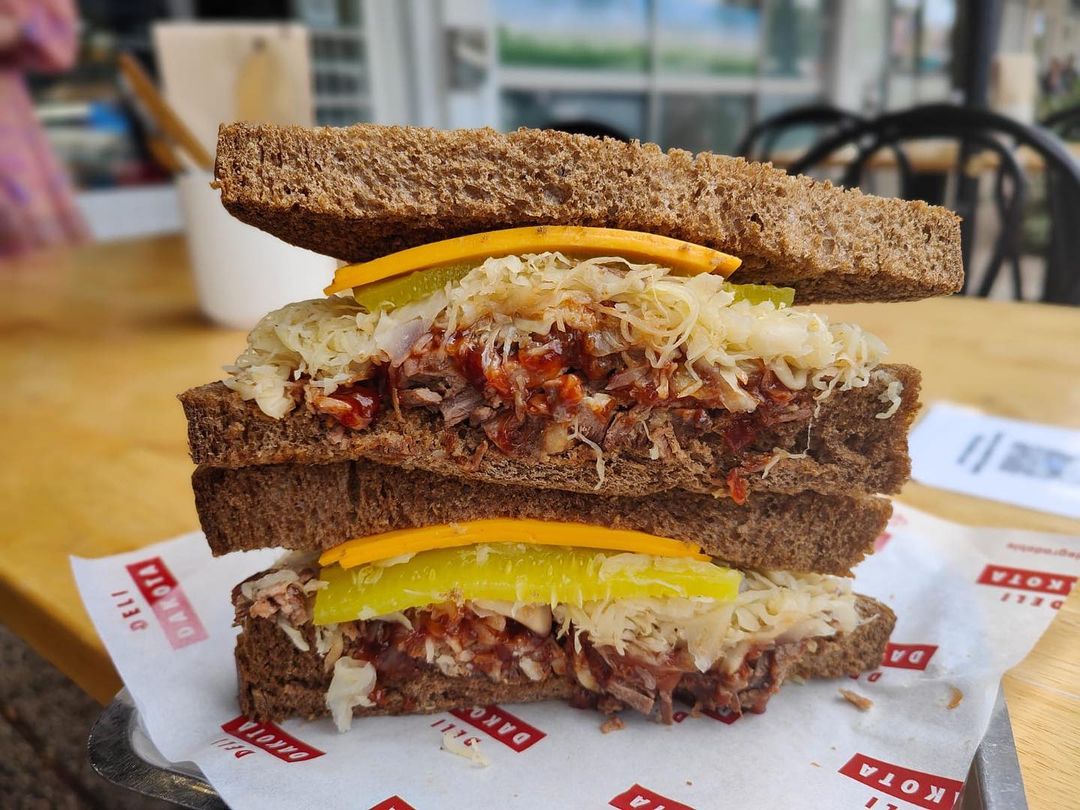 You might wanna pull over for this one, because Deli Dakota's sandwiches are definite two-handers. Their elaborate options include a BBQ brisket reuben, a Moreton Bay po' boy, and a DFC—Dakota Fried Chicken. For the non-meat-eaters, the forest mushroom specialty or the "Good Vegan" sanga both look like a solid feed. Don't worry about getting thirsty either, because there's an extensive drinks menu to go with that food overload.
Sunny Side Sandwiches
Windsor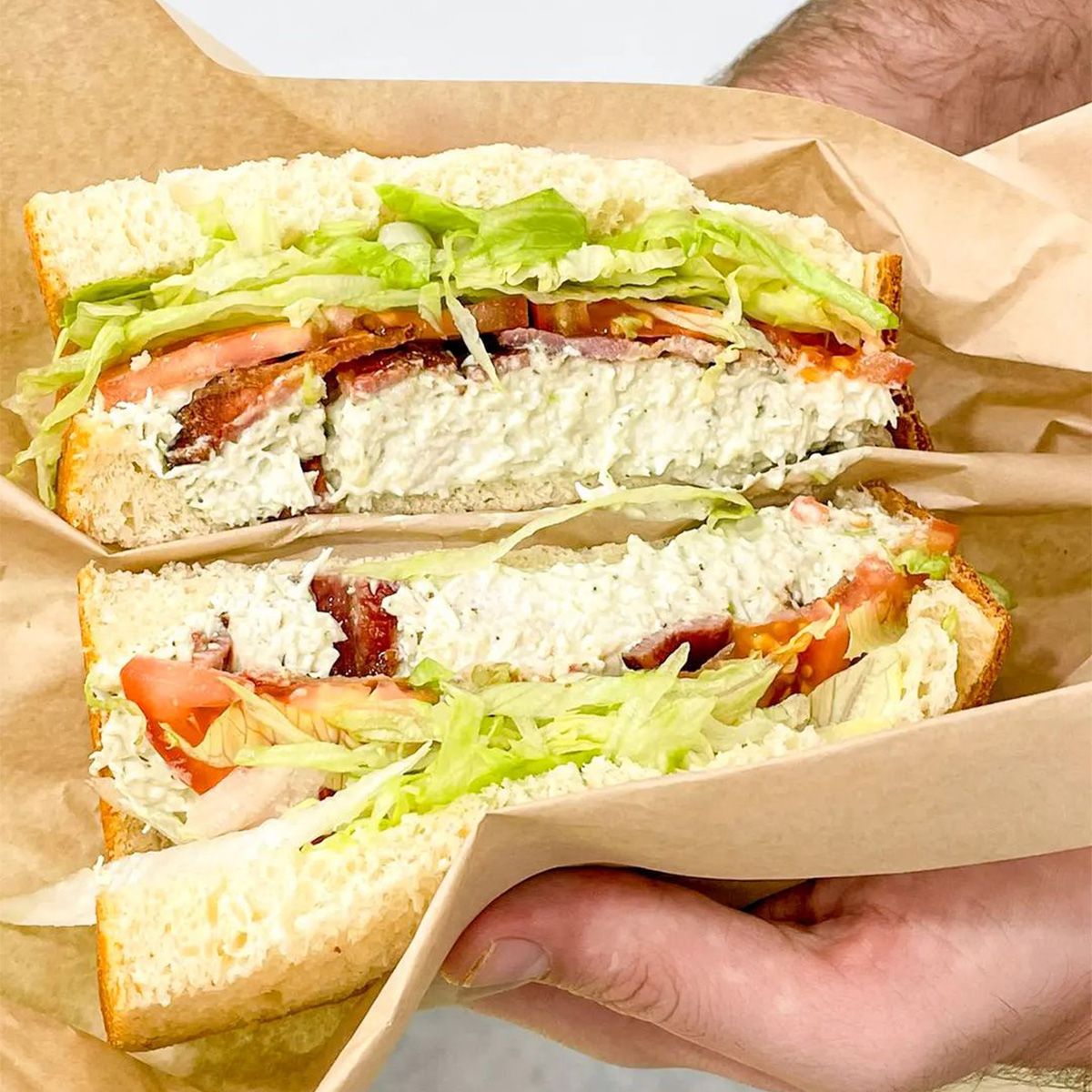 Why look on the bright side of things when you can just look at Sunny Side Sandwiches and get the same amount of joy? Whoever said money can't buy happiness obviously never had one of their breakfast sangas. They've got all our favourite meals—chicken schnitty, eggplant parm, pastrami. You name it, they've chucked it in some bread and made it a sandwich.
Mr Badgers
Woolloongabba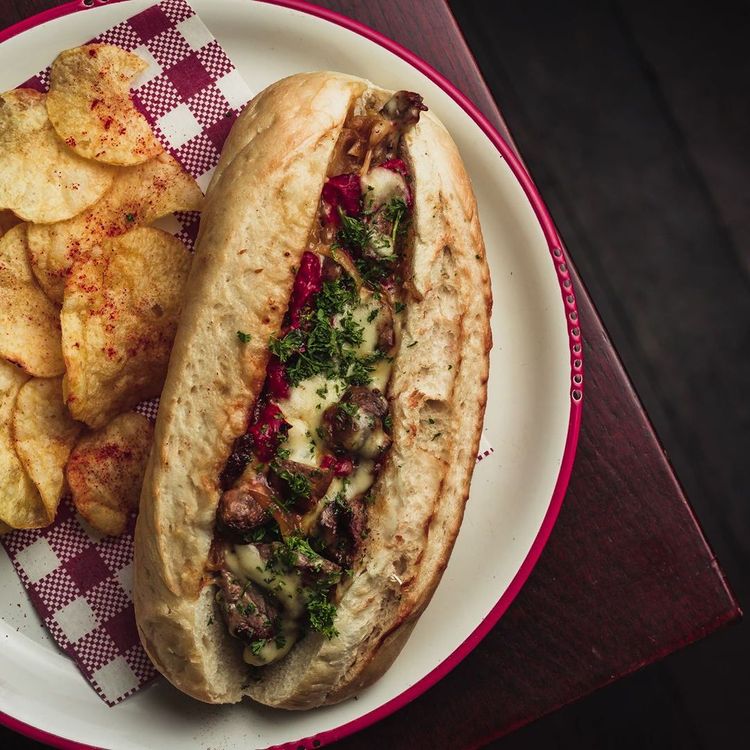 If you've got something good, why mess with it? That's exactly how Mr Badgers approaches their sandwiches. Their small selection of sandwiches are classics. The Reuben. The Meatball Sub. The Cubano. Philly Cheesesteak. Croque Monsieur. Need we say more? How about the fact that you can eat them sitting in an old tram car? Yeah, we thought that might get your attention.
Cordeaux Social Club
West End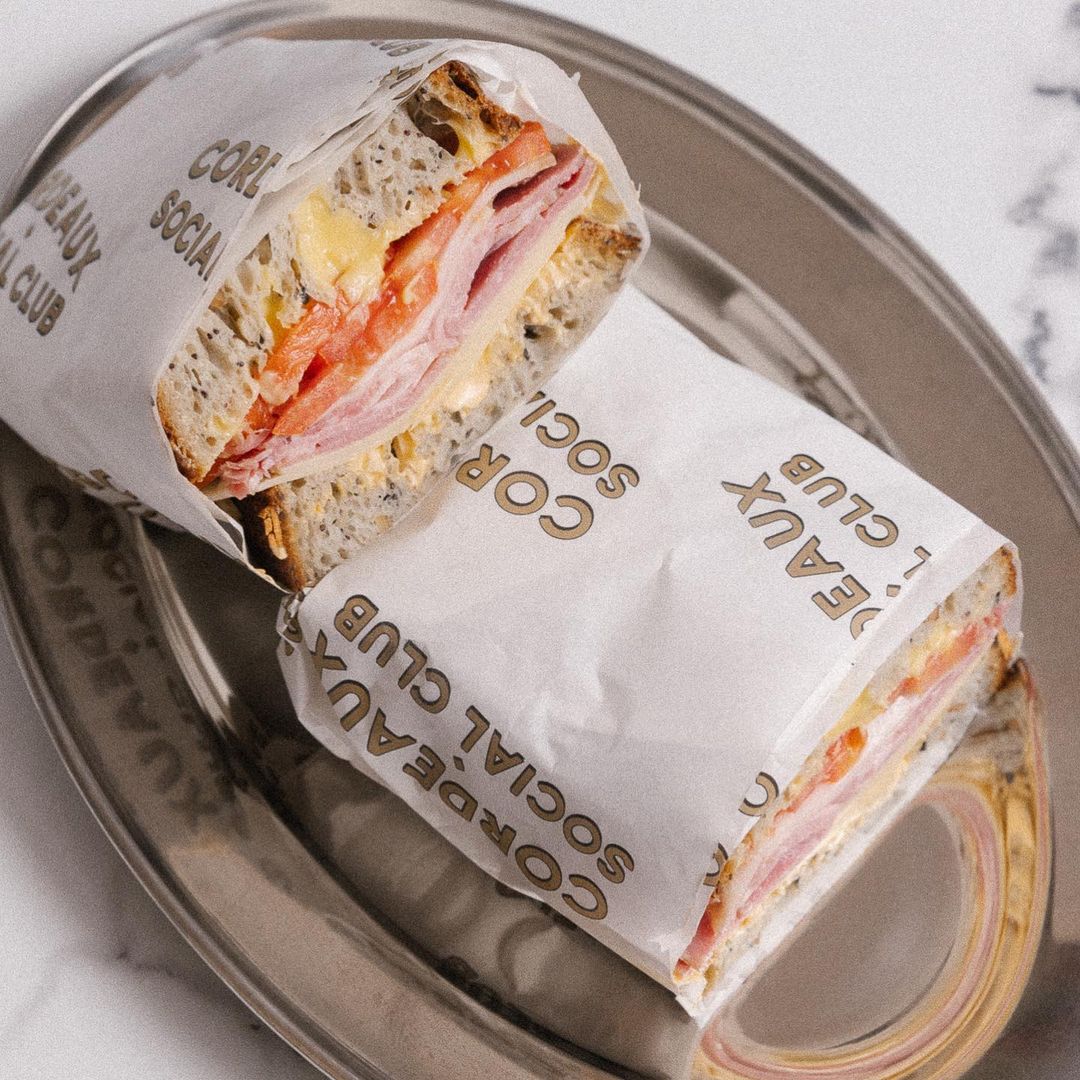 Okay, you got us, Cordeaux Social Club isn't exactly a sandwich bar, but the up-and-coming bistro and wine bar in West End has sandwiches that deserve to be noticed. Their lunch menu includes sangas like the mushroom cutlet with hazelnut butter, buffalo mozzarella and rocket on seeded sourdough, the fried chicken with iceberg lettuce (remember when lettuce wasn't a luxury?), red cheddar, and house sauce on a parker bun, and the coppa cotto ham with tomato, gruyere and house sauce on seeded sourdough. If that isn't enough, the vibes aren't too bad either.
The Twin
West End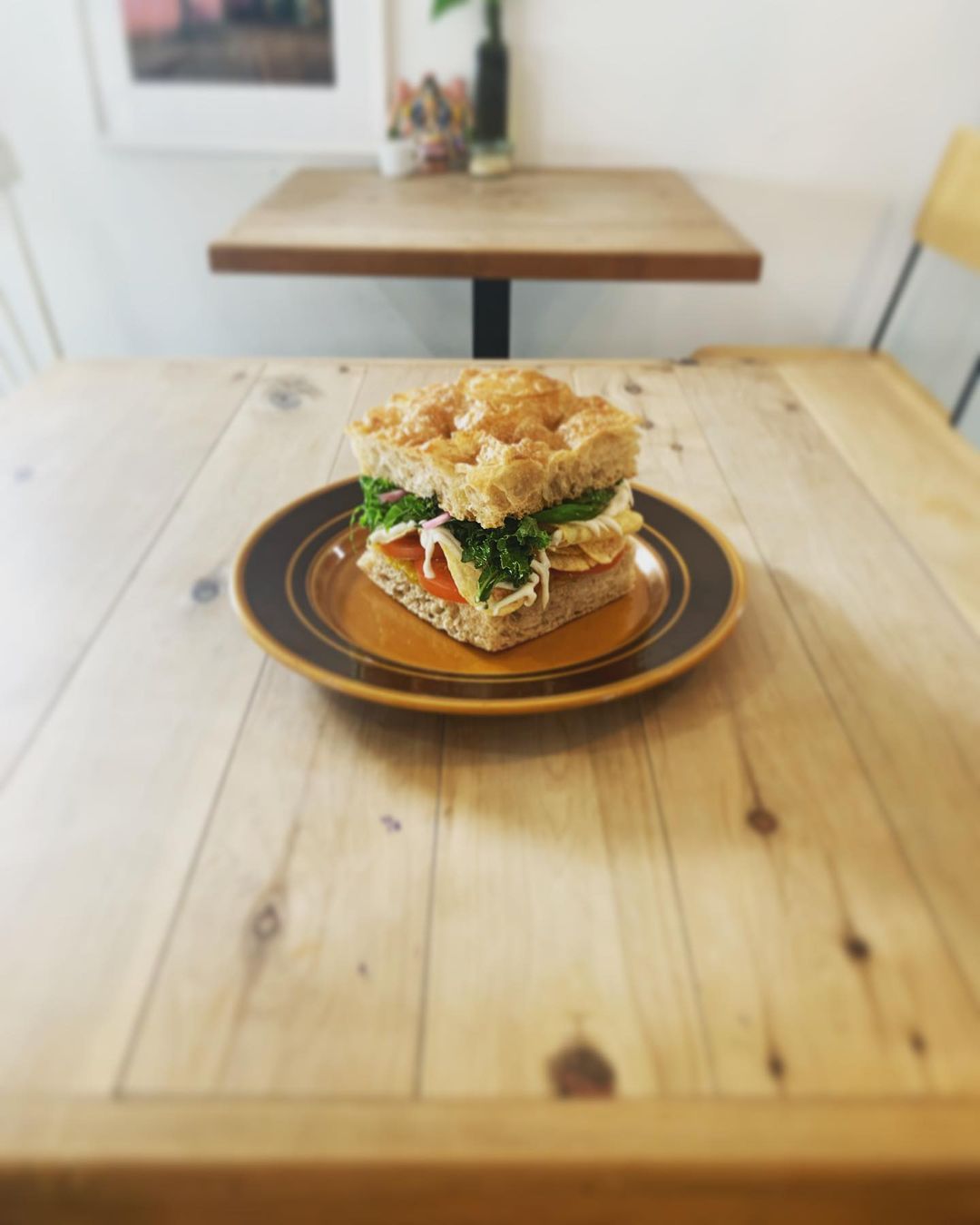 If variety is your priority, The Twin can help you out. Every fortnight, their lowest selling sanga gets switched out for either a brand new option or an old favourite. Their current menu includes a mushroom pate and banh mi salad sandwich, an eggplant, giardiniera, and pangritata sandwich, and their newest addition—the beetroot sandwich with sauerkraut, dill, and Russian dressing. If you like the sound of any of those, get in quick and grab one, otherwise they might get kicked off the menu. We're living in a supply and demand world, so better demand while you still can.
Melt Brothers
Brisbane CBD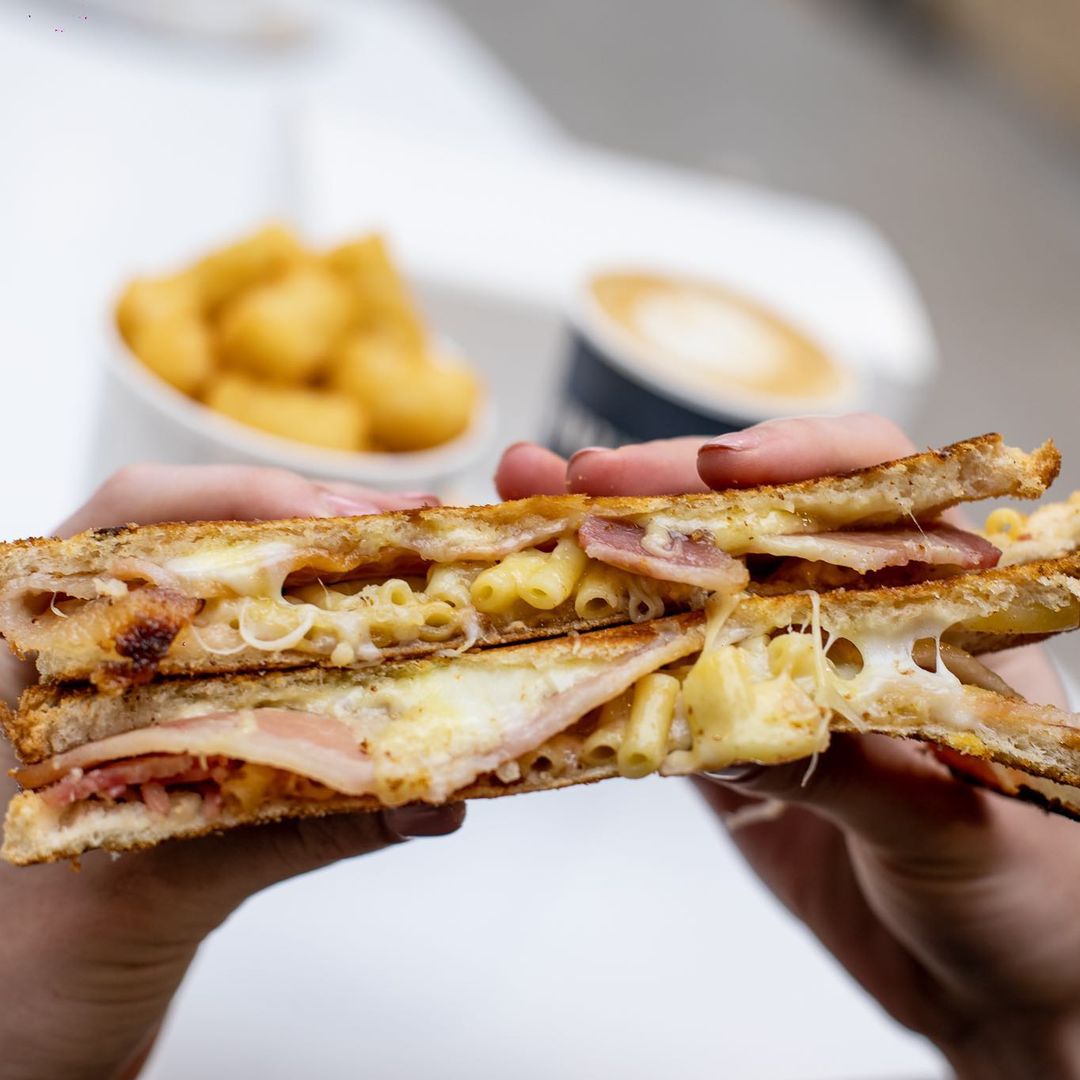 Who knew sandwiches could be so punny? Not only do Melt Brothers have toasted sandwiches of the highest quality, they've got the names to match. Try out their sangas like the "Shake that Hass"—smashed avocado, tomato, feta, mozzarella, and aged cheddar, the "Holy Cheezus"—ham off the bone, tomato chutney, mozzarella, and aged cheddar, and the "M.C. Cheesy"—macaroni and cheese, bacon bits, smokey BBQ sauce, aioli, mozzarella, and aged cheddar. Yes, you read that right—it's a sandwich with mac 'n' cheese.
Sandwiches aren't quite what you're after? Check out our list of the best burger spots in Brisbane here.
Image credit: Ham On Rye, Mr Badger, Sunnyside Sandwhiches, Deli Dakota, Cordeaux Social Club, The Twin, Melt Brothers