With our current penchant for clean lines and minimalist design sometimes it bears reminding that less isn't always more. The word is in: more is more and an all-you-can-eat buffet is the way to go.
But where, how and what do we gorge on? Going all-you-can-eat on the Brisbane buffet dining scene will take you everywhere from Mexican mouthfuls to the Korean coal pits and even a Brazilian bacchanalia.
If you like the cut of that jib, you'll love these incredible opportunities to dig in to a buffet in Brisbane. Bib up.
All You Can Eat Yum Cha At Yum Cha Cuisine
Mt Gravatt
Bottomless yum cha. Need we say more? Didn't think so, but just so you're aware of the finer details, this epic feast is always available at Garden City's Yum Cha Cuisine for $55 a head, or with drinks for $105. You'll get 90 minutes to tuck away as many dumplings, buns, spring rolls, wontons, sweet and sour pork, honey chicken, dessert dishes and more as you can handle. Just be warned—go overboard and you will have to cough up $10 per 100 grams of wasted food, which we reckon is totally fair.
All You Can Eat Pizza & Gnocchi At La Costa
Fortitude Valley
La Costa is creating a carb-heaven every Wednesday night and our stomachs are rejoicing. From 5pm you can dig into three gnocchi varieties and five pizza options plus a wine or beer on arrival all for $25 per person. Just imagine delving into pumpkin and walnut gnocchi and then following it up with a mortadella, pistachio and stracciatella pizza or a tomato, mozzarella and spanish chorizo pizza… or both. They also have a special seafood gnocchi and pizza that changes daily so there is definitely a reason to head back every damn week. If that wasn't enough you can also quench your thirst with $10 Aperols and negronis all night.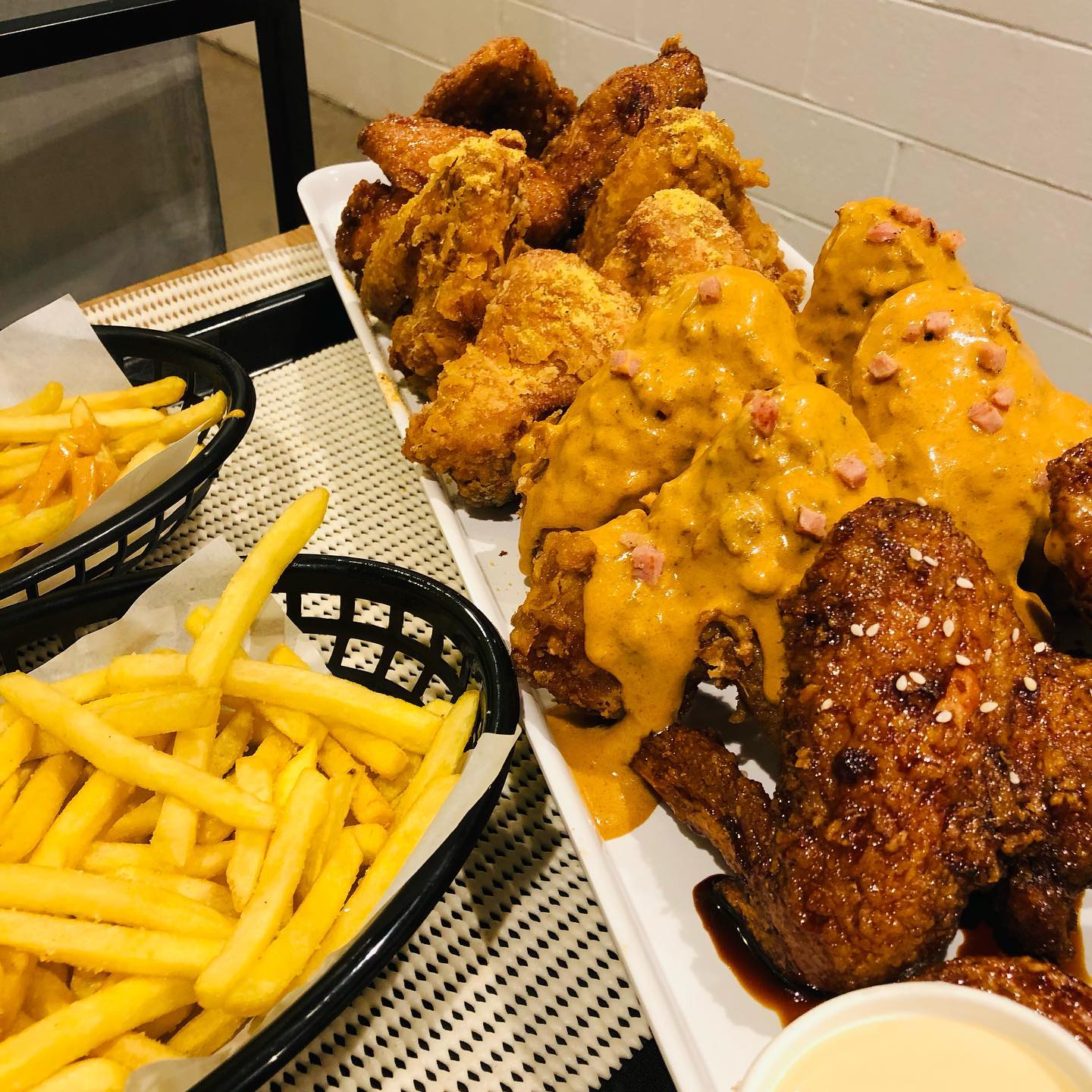 Fried Chicken Buffet At Kai Kai
St Lucia And Springwood
Three words that make us drool just hearing them: Fried. Chicken. Buffet. Brisbane wing lovers take note, Kai Kai dish up all the chicken and sides you can eat for just $25.90pp, which gets you 12 flavours of wings, six flavours of loaded fries, bottomless rice and cinnamon jelly doughnut sandwiches for dessert. Say no more, we're in.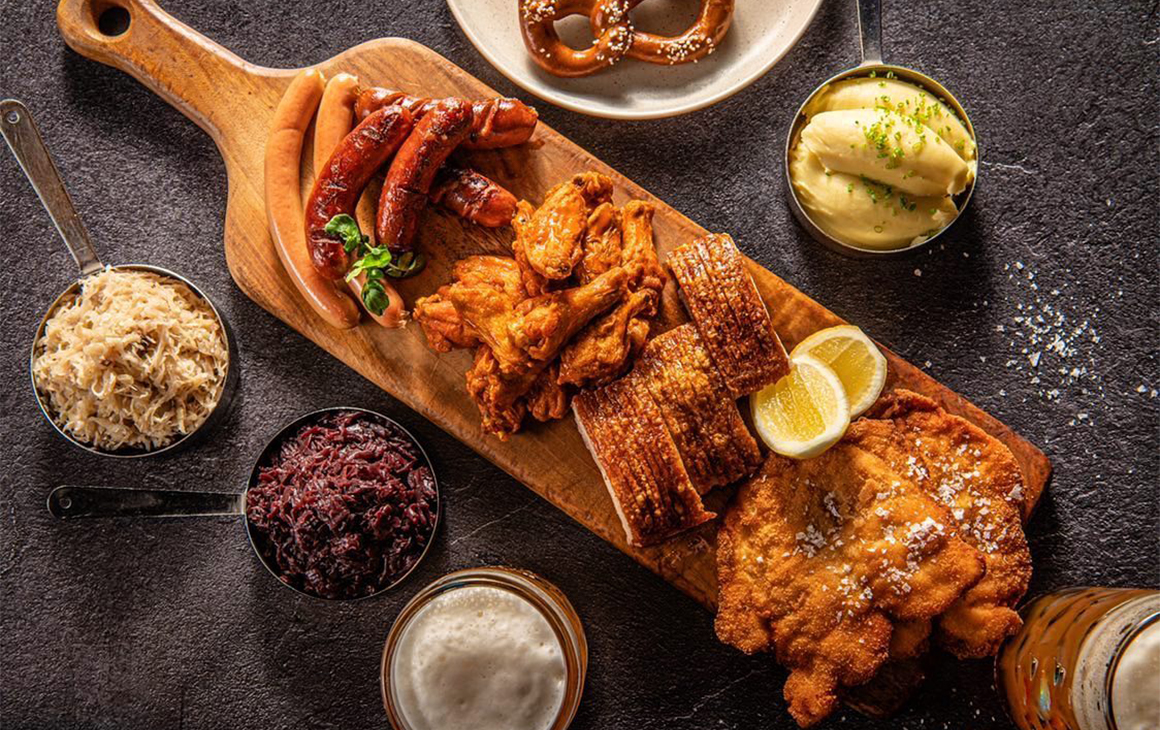 All-You-Can-Eat Meat Wednesdays At Bavarian
Chermside And Petrie Terrace
Major carnivore? Well pop your top button and get yourself to your nearest Bavarian, where they dish up all-you-can-eat meat platters every Wednesday night for just $35. They'll keep the crispy pork belly, golden-crumbed chicken schnitzels, German sausages, BBQ wings, sauerkraut and gravy coming until you say stop, and if that's not enough, you can even add fries, mash and salad for $5 each.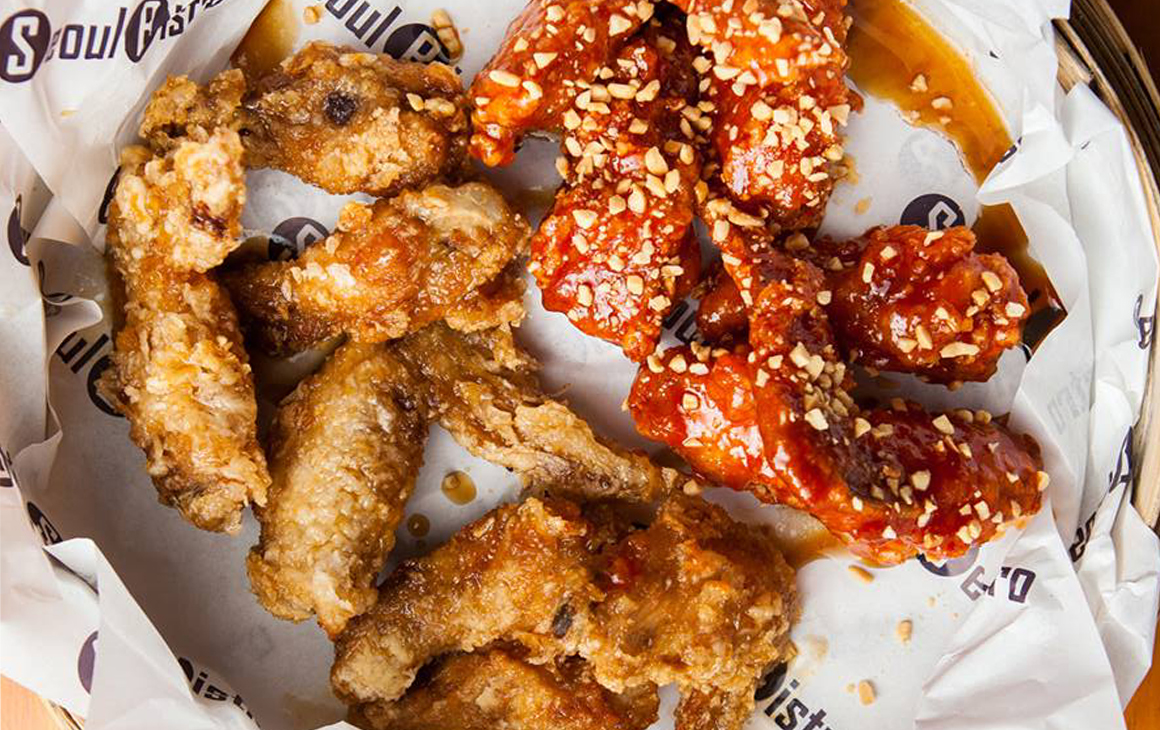 Unlimited Wings At Seoul Bistro
Sunnybank
At Seoul Bistro it's all about the wing thing and they offer their crispy chicken wings in uncapped quantities and in no fewer than SEVEN different flavours including honey wasabi, peri peri and, everyone's favourite, Buffalo with blue cheese. This scorching hot Brisbane buffet deal goes for just $24.90 per head and includes some thin-cut fries, garlic bread and lemon iced tea because you're worth it.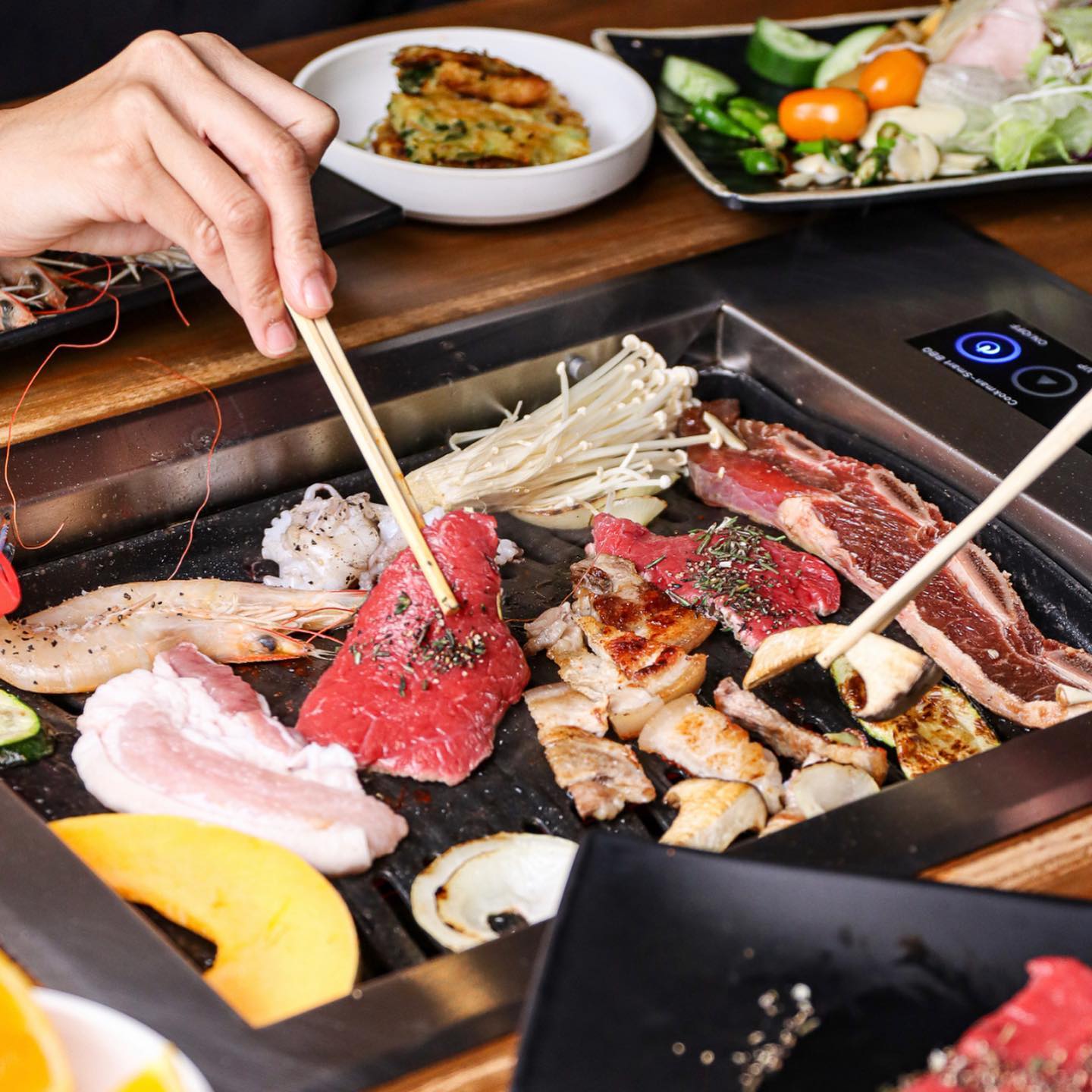 Limitless Grill At Hanwoori Korean Buffet
Brisbane City
This sizzling Korean BBQ buffet in Brisbane's CBD may actually be your deliverance (fair warning). The premise of DIY Korean BBQ is pretty incredible: load up your plate with as many vegetables and meats as you can handle and then cook it up yourself in one of the greatest interactive dining experiences since you made your own Play-Doh. Hanwoori's particular buffet of barbecueables is UNLIMITED and will only set you back $46 Monday to Thursday and $49 on the weekends.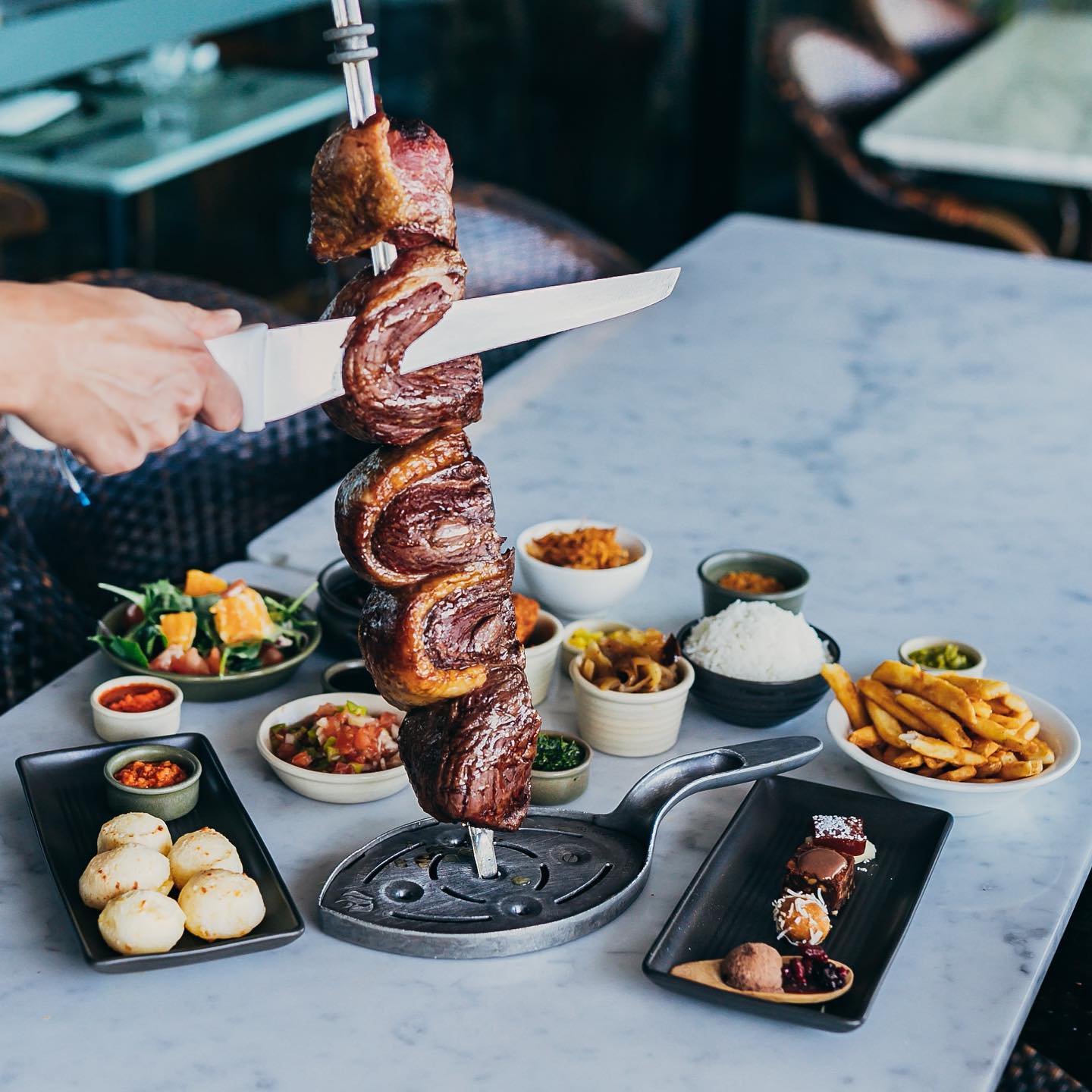 Neverending Meat At Navala Churrascaria
Brisbane City
The pride and glory of Navala Churrascaria is their expansive offerings of Brazilian meat served Rodizio style, which translates to an unlimited meat degustation fresh off the wood and charcoal fire pits. There is seriously so much meat on offer your evening quickly becomes like a gambol through a butcher's window. $59 lets you gorge on aged rib on the bone, sirloin, brisket, and pork belly with as many or as few sides as you please. Make sure you book though, this offer draws a crowd.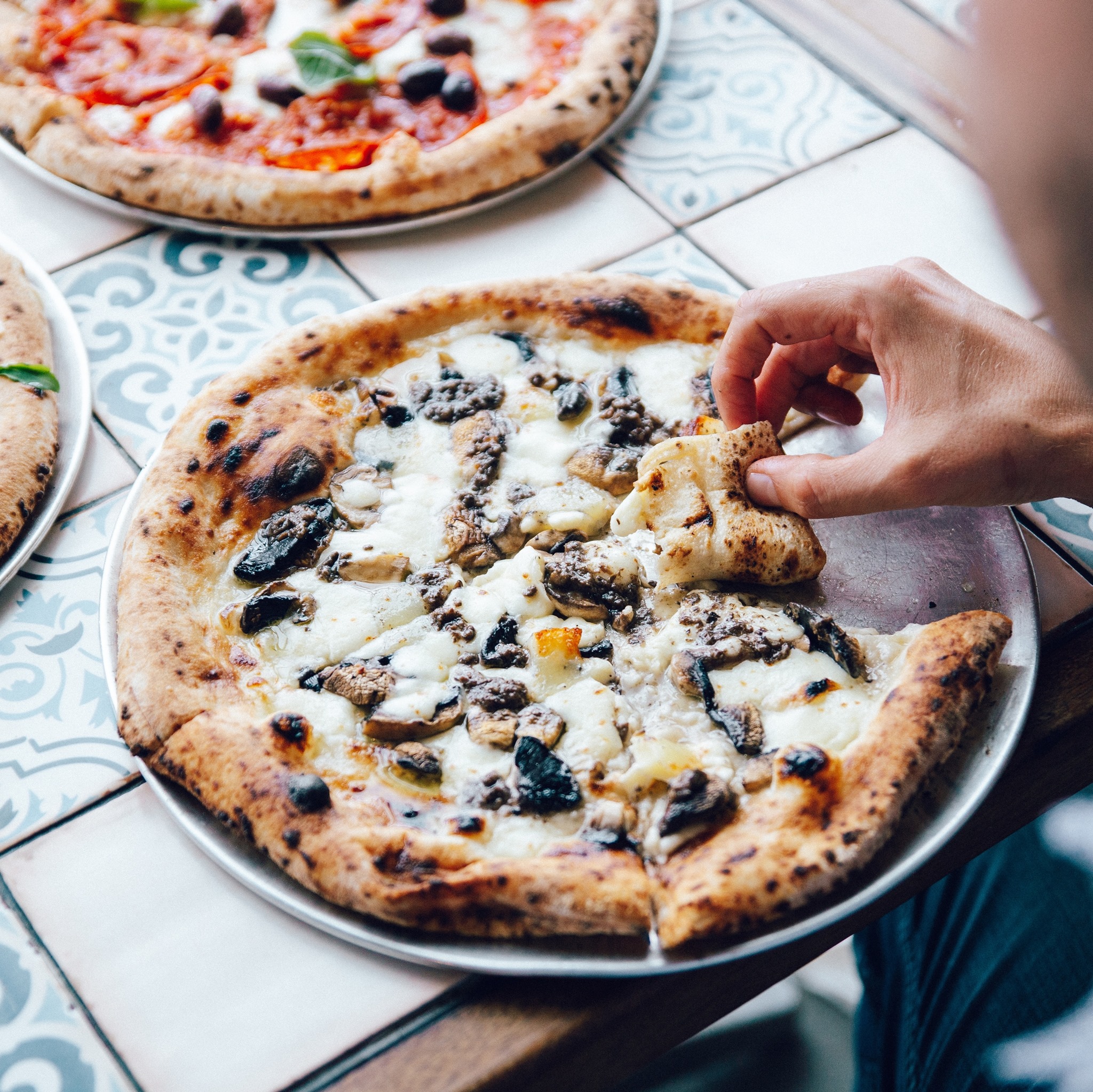 Endless Pizza At Salt Meats Cheese
Newstead
Well this sounds like a cure for Mondayitis if we ever heard one—Salt Meats Cheese dish up all-you-can-eat pizza every Monday night, and it will only set you back $25 per person (with a drink purchase). So if you reckon you could handle more than one of their Super Truffle Bros or King Brie pizzas, go for gold. Extra famished? You can even add on a bowl of pasta for $5. Can you die of carb-loading? We sure hope not.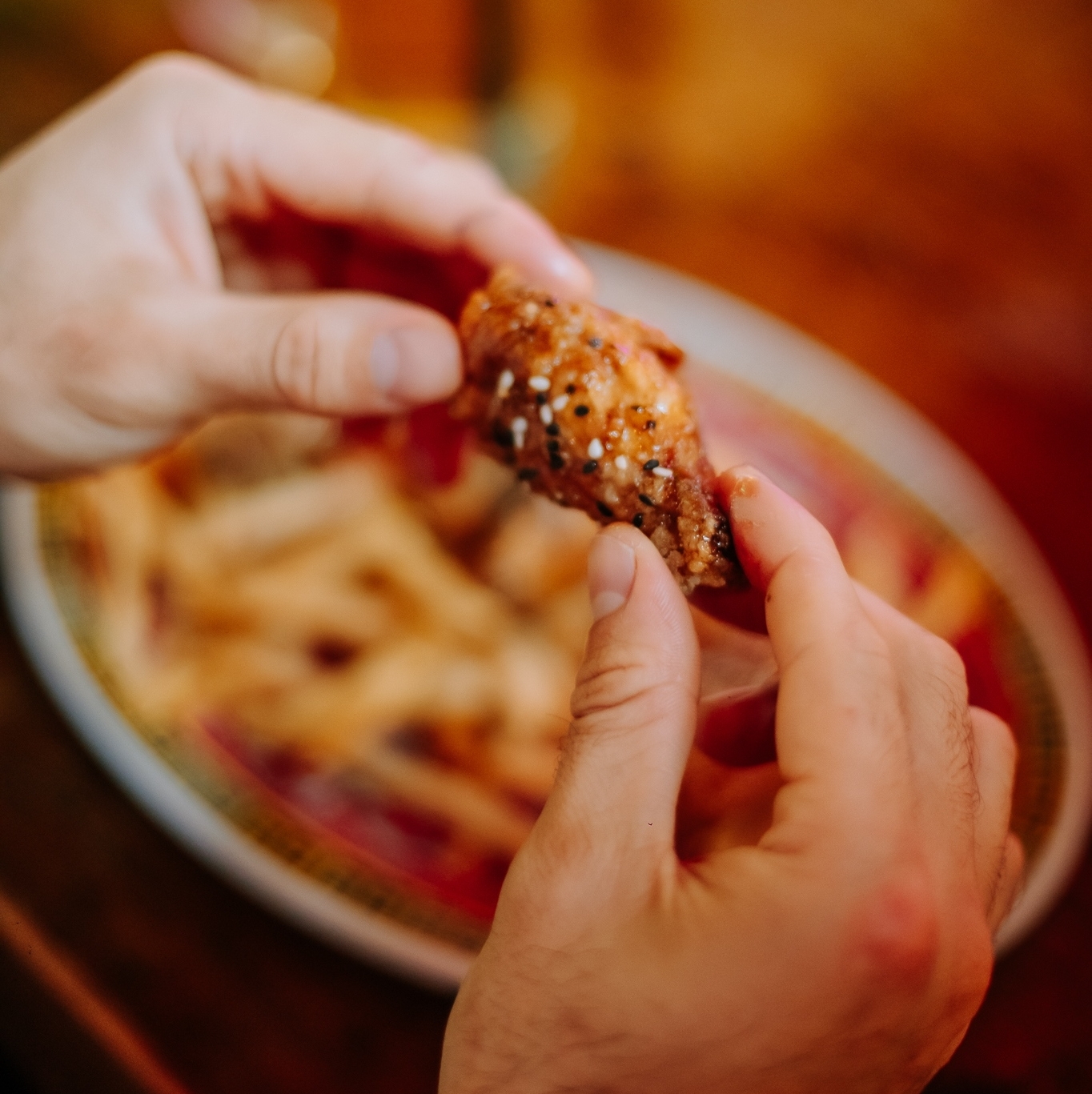 Bottomless Fried Chicken At Ling Lings
Fortitude Valley
Got a craving for some fried chicken? Skip the drive-through, because Ling Lings dishes up three flavours of bottomless Korean-style fried chicken wings and golden fries every Thursday night. At just $20 per person, this deal is a steal, and yes, the fries are bottomless too. You can even add on a two-hour beer and wine package for $40—best call in sick on Friday.
If you'd prefer bottomless booze instead (or both), check out Brisbane's best bottomless brunches.
Image credit: Tama Leaver/Flickr, La Costa, Kai Kai, Seoul Bistro, Hanwoori, Salt Meats Cheese, Navala Churrascaria, Ling Lings