Ever wanted to hear Calvin Harris' One Kiss in C Minor with the Auckland Philharmonia Orchestra? Yeah, us neither, come to think of it. But it does sound like one awesome mash-up.
Welcome to the world of Synthony—a worldwide movement that pairs famous orchestras with flat-cap wearing DJs to host wall-to-wall banger-fests. And it's coming back to Auckland for one night only on 4 December (rescheduled from September) as part of the Elemental festival. The best part? This year it's going to be bigger and better than ever, taking over Spark Arena with one massive party you won't want to miss.
Here's what to expect. The Auckland Philharmonia Orchestra will be taking to the stage with new musical director Dick Johnson taking up the baton, alongside some of New Zealand's best up-and-coming DJs and live performers Chaii, Ella Monnery, Nate Dousand, Aroha & Bella Kalolo. The whole motley crew will then assault your frontal cortex with dance floor bangers from the last 30 years of electronica including tunes from Wilkinson, Flume, Calvin Harris, Dizzee Rascal, Disclosure, and The Killers. No Mozart, we promise.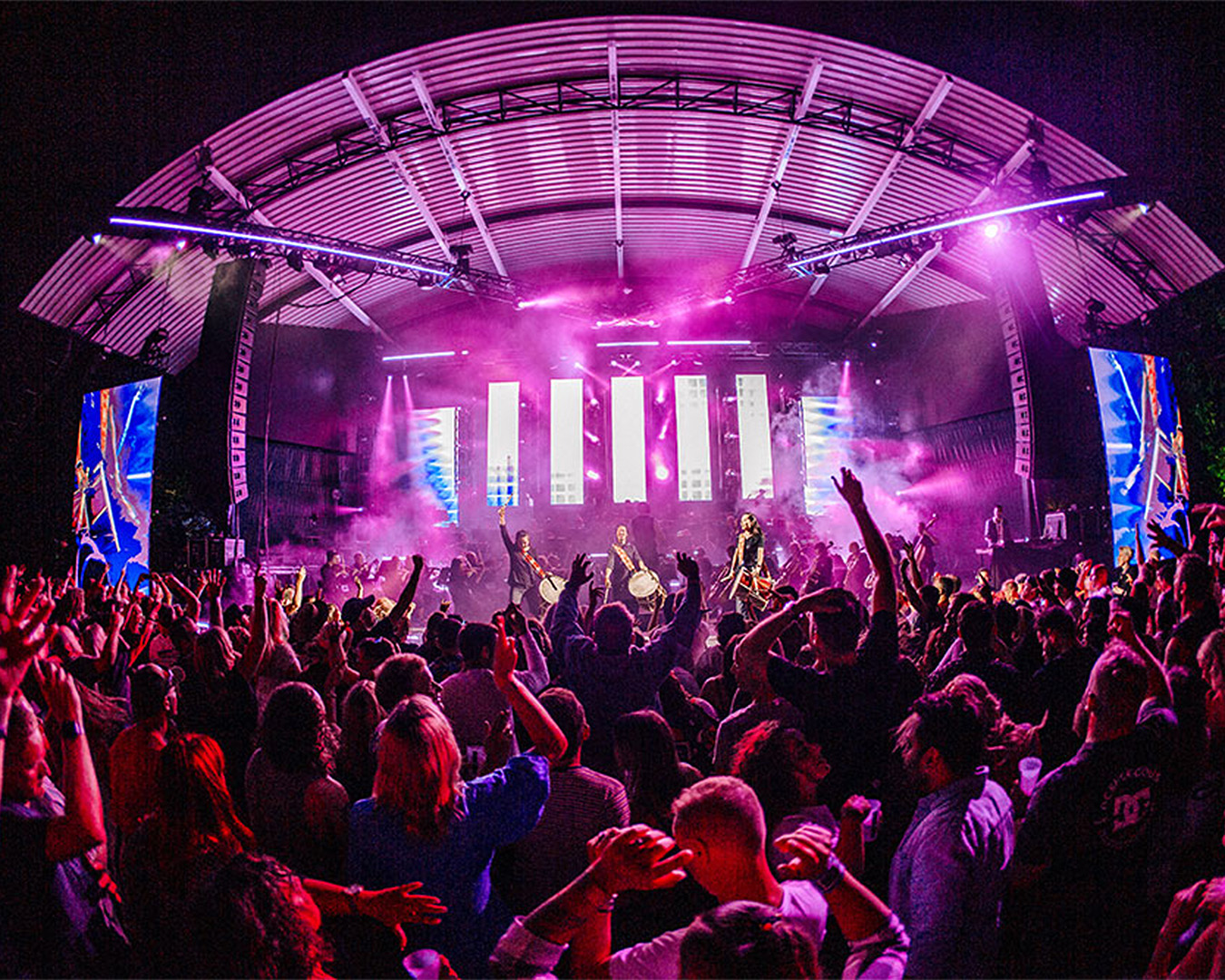 The hall will also be decked out in your usual Berlin-underground mix of lasers, smoke machines, strobes and mapped video projections.
All tickets automatically transfer to the new date and with almost 80% of tickets sold this show is heading for the big celebration that we all need to end 2021!
Snap up one of the last remaining tickets right here because this bad boy is guaranteed to sell out.
The Details
What: Synthony Auckland
Where: Spark Arena
When: Saturday 4 December 2021
It's never too early to plan your night out, check out Auckland's best bars of 2021.
Image credit: Synthony