If you spend any time on social media, you'll eventually land in dessert land. You know, the place where all diets go to die, sugar reigns supreme and there's no such thing as too much chocolate? If the number of saved slow-mo videos of puddings being pulled apart is any measure, it's safe to say we're frequent flyers.
At the moment, we're seeing loads of drool-worthy Asain-inspired desserts dominate our feeds, and while we could happily watch videos of these sweet treats on repeat, we'd much prefer to try them IRL.
So without further ado, here are a few of our favourite trending desserts right now and where you can find them in Perth.
Mochi
If you've fallen into a TikTok hole recently you've no doubt seen your share of mochi (see: these make-at-home Nutella ones). Pronounced moe-chee, the dainty Japanese dessert is made from sweet glutinous rice flour (or mochigome) and has an incredibly smooth, elastic-like texture. The mochi dough is often wrapped around something sweet like ice cream to create the perfect bite-sized treat, but lately, we've been seeing loads of modern takes on the traditional dessert. In Perth, you can find frozen mochi at most Asian supermarkets as well as fresh ones at restaurants like Canton Bay, Little China Girl and Shimizu Cafe, but if you're keen to get in on something new, try these mochi cookies from Mooch or these adorable mochi doughnuts from Mimochi. Just make sure you have your phone handy so you can catch the pull-apart in slow-mo.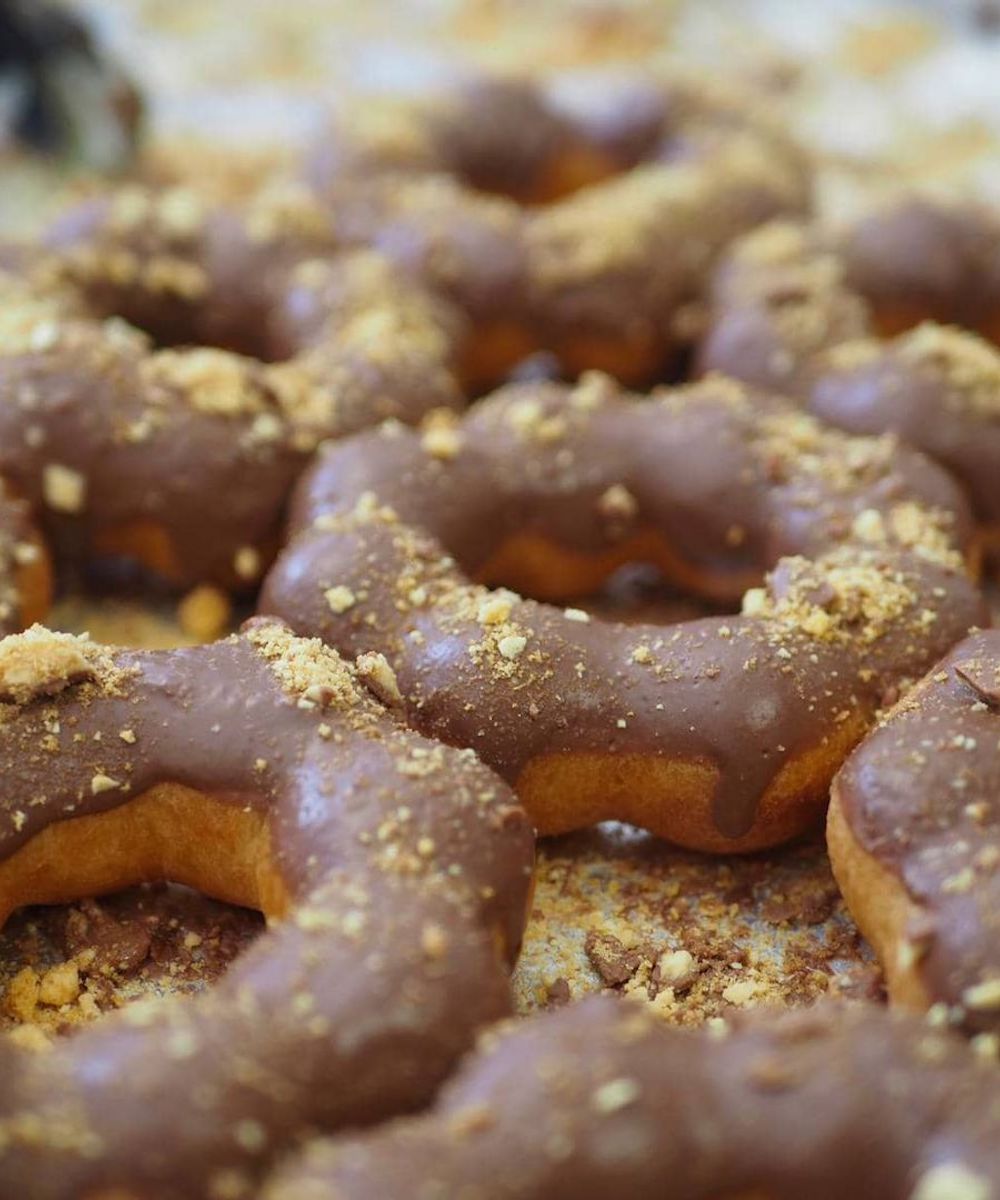 Retro Cakes
We've seen a growing number of nostalgic retro-inspired cakes popping up all over our feeds. If you're not sure what we're talking about, think classic buttercream cakes topped with colourful piping, delicate decorations and funky messages. Sydney is leading the way in the retro cake department, but here in Perth, there aren't too many specialising in them. We're sure if you head to one of Perth's best cake shops (Last Crumb Cake Co is one of our faves) and show them what you're after, you could get one custom-made, but otherwise, check out Perth Cake Collective on Instagram—their heart-shaped retro cakes with badass messages on top are just what we're chasing.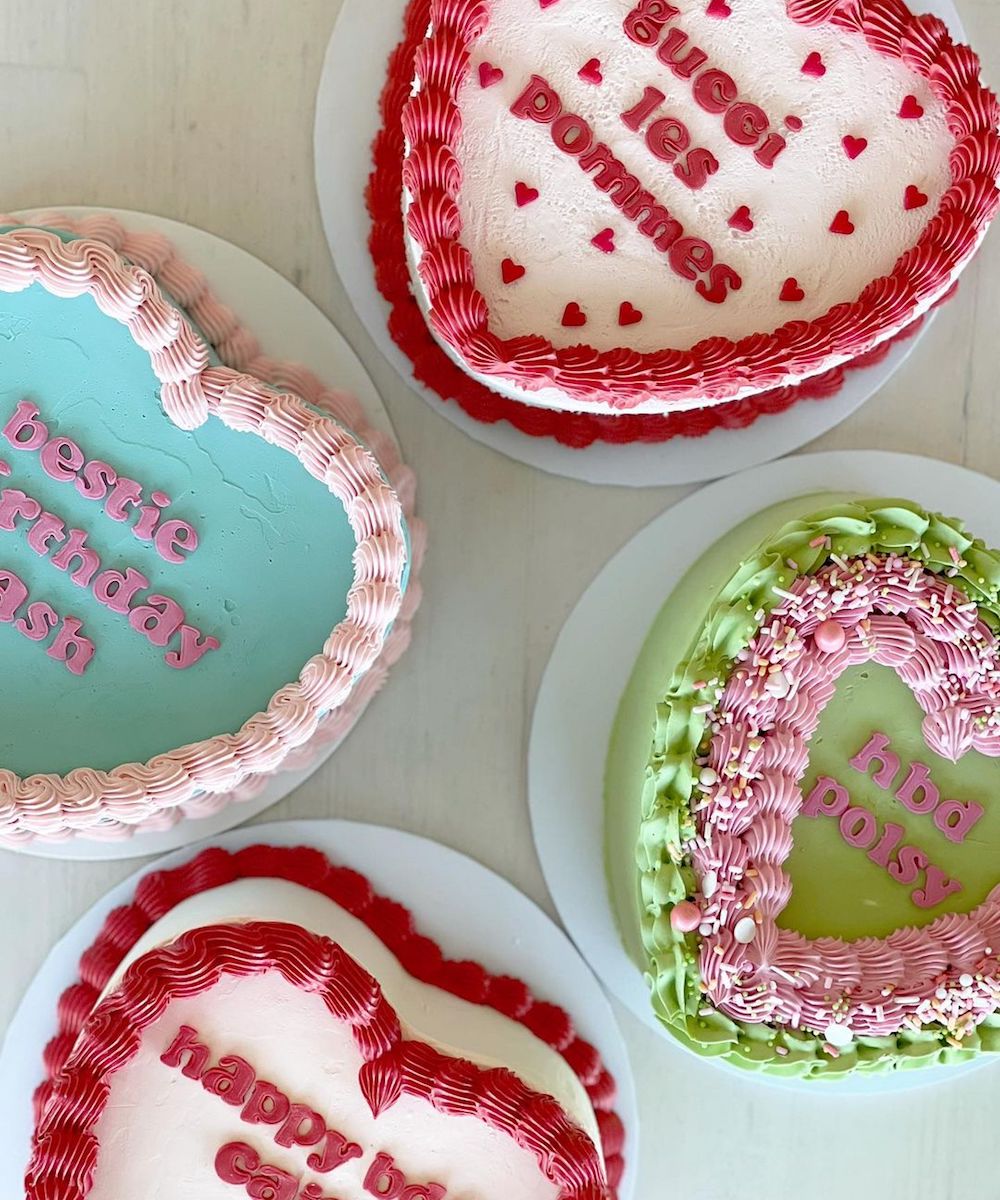 Shokupan Toast
If you're not familiar with 'shokupan', it's time to get well-acquainted, because this isn't your ordinary loaf of bread. Originating in Japan, shokupan is the soft, fluffy white bread you've seen floating around Instagram and in your dreams late at night. There aren't too many places serving up the dreamy loaf here in Perth, but at least we have Chubby Boy—a cute little hole in the wall cafe serving up epic slabs of fluffy shokupan slathered in tasty toppings like matcha, salted caramel and honey, and ricotta and strawberry. Word of warning: you might want to wear stretchy pants to this one.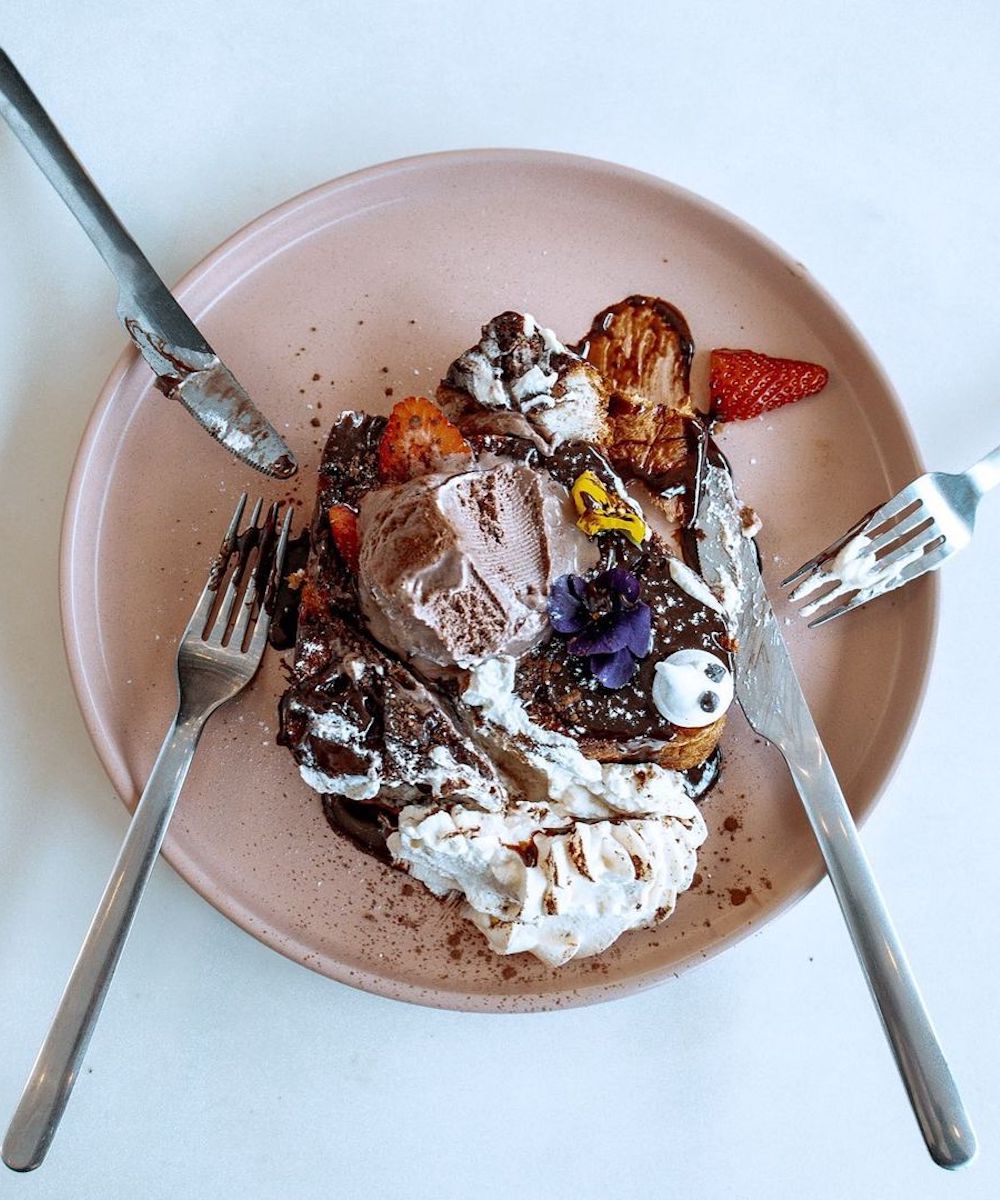 Cream Cakes
A dessert that oozes is always good in our books, so no surprise we're 100 percent drooling over these super 'grammable cream cakes at the moment. There's no hard and fast rule around what makes a cream cake a cream cake, but we're classifying them based on any fluffy cake that comes with an epic proportion of creamy goodness that oozes out, demonstrated perfectly by this place in Melbourne which slings out a whole deliciously gooey bunch of them. Here in Perth, we haven't seen too many. Cherry And Grapes had one as a special but it's no longer available (although maybe if we all ask nicely they'll bring it back). Otherwise, we did see a beautifully creamy Earl Grey Milk Tea cake that has just popped up on the new cake menu at Chatto Tea in Victoria Park which should tick all the boxes. We'll keep you updated as we find more, but if you already know where to get some, let us know.
Souffle Pancakes
Not incredibly new, but boy do these fluffy stacks still make us weak at the knees. Every weekend it feels like our feeds are flooded with jiggly snaps of the things and we can't get enough. These airy pancakes are made from a few simple ingredients like eggs, flour, sugar and milk but the process is what makes them so incredibly fluffy. The trick is to beat the egg whites into a sort of meringue and then fold that into the yolk base, giving you a heavenly souffle meets pancake situation. The lines out the door of Kumo's Northbridge dessert diner should tell you that they're pretty much the go-to in Perth for the fluffiest souffle stacks, but you can also find some damn good ones at Cherry And Grapes in West Perth and Padbury's in Guildford.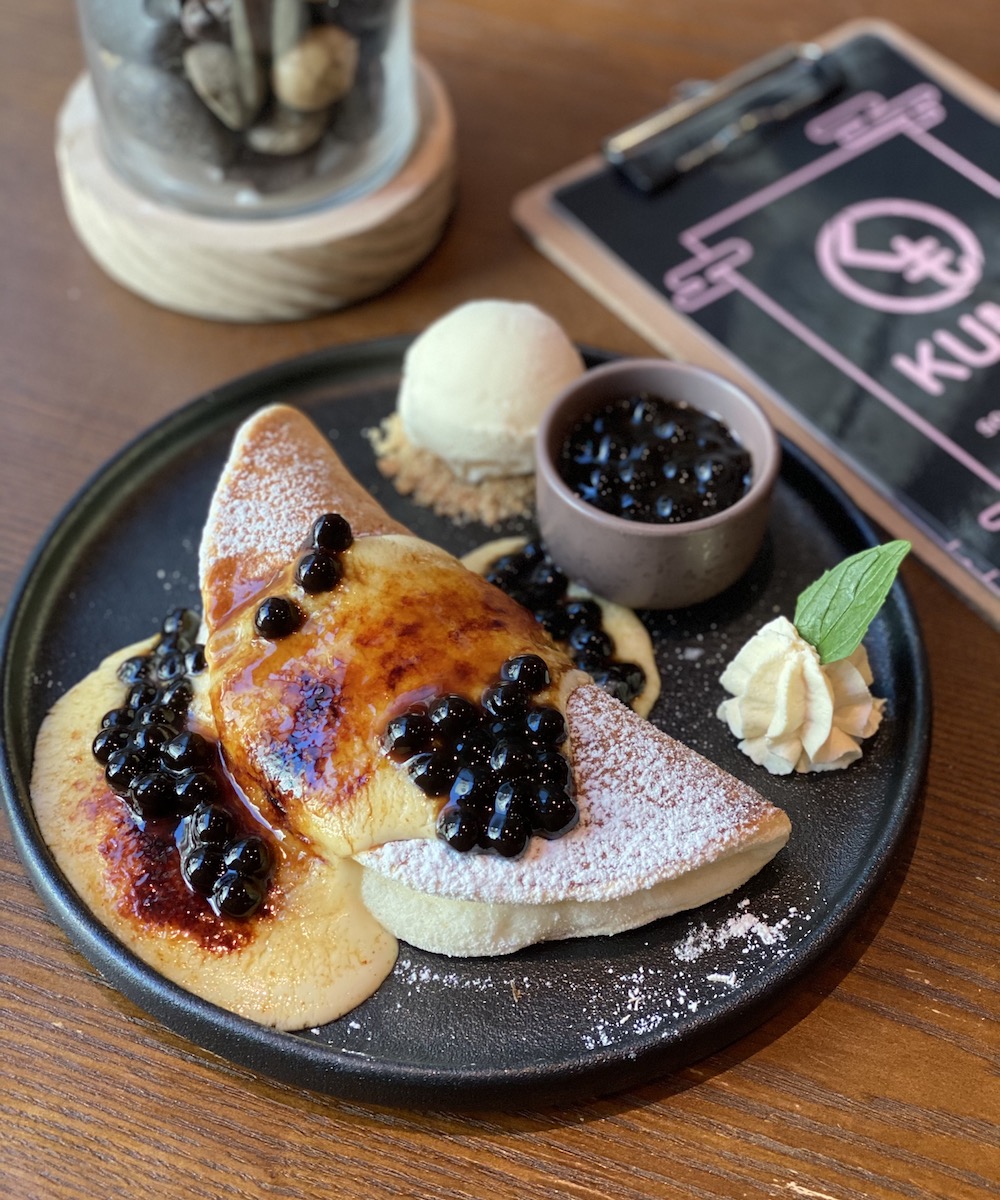 What desserts are you drooling over online at the moment? Hit us up via email and let us know!
And if you like sweet stuff, scope out these epic Perth desserts you can get delivered straight to your door.
Image credit: Little China Girl, Mimochi, Kumo with Instagram post featured from Cherry And Grapes.