There are lots of reasons to love Perth, but one of the main reasons has got to be the plethora of good food on offer that doesn't cost an arm and a leg. Yeah, it's nice to splurge every so often, and everyone goes on about Perth being expensive; but the locals know how to hunt out the good stuff on a budget.
So here you go, friends. Go forth and be thrifty. Here are the best cheap eats in Perth.
China Tang
Nedlands
What's better than dumplings? Not a lot. Fried chicken is one thing that comes pretty close, and wine has to be up there too. Where can you have all three? China Tang. This spot is tucked away, but still somehow manages to be bustling at all hours of the day. We put this down to the fact it's astonishingly cheap, BYO and they make the best xiao long bao (soup dumplings for those with a less committed relationship with Chinese food) we've ever had. The cucumber salad is a great addition to the table to make you feel a bit better about the quantity of noodles and fried chicken you'll inevitably consume. China Tang is the perfect spot for a bargain (and boozy) mid-week dinner, or weekends too if you (unlike us) practice self-restraint.
Old Lane Street Eats
Northbridge
While it might be a bit quieter than some of the other bustling Chinese restaurants in Northbridge, the food at Old Lane Street Eats is as delicious as it is cheap and copious. Do not miss out on the Roti John, which consists of sloppy (in a good way) minced beef, egg, onion and Sriracha in a bun. Other favourites are the marmite chicken bao and the tasty Pad Thai which comes out encased in an omelette, you've got to try it for yourself. And yes, it's BYO.
Taka's Kitchen
PERTH AND FREMANTLE
No matter what anyone says, Taka is absolutely never going out of vogue. It's always been a solid cheap eat favourite, and if they keep pumping out their extremely serviceable sushi and rice-based dishes at an almost unbelievable pace and price, it always will be. We're talking crispy and delicious karaage chicken with rice, salad and a miso soup for as little as $9.50. Crazy!
Drasko's Hot Chicken
Mount Hawthorn
Okay so at first glance, you might be thinking this place is a little pricey for fried chicken (it's no KFC), but hear us out. Not only is the food mind-blowingly delicious but the servings are HUGE and you can wash it down with free refills of their homemade iced tea in store. Grab the epic Nashville Quarter for $18, which comes with woodfired sourdough and your choice of side and trust us, there's a good chance you'll still struggle to finish it all. If that's a bit steap, though, you could easily go halves in one of their Signature Sandos (they're that big) and then just chuck on a serve of Umami Fries to share. Oh and did we mention it's BYO too.
Toastface Grillah
Scarborough
Definitely one of the only places left in Perth where you can get lunch with a tenner, Toastface Grillah has been doing damn delicious, ultra-cheesy toasties for a while now. The Classic will set you back just $5, and if you're in need of a caffeine hit you can get the classic and a coffee for $9. Bargain.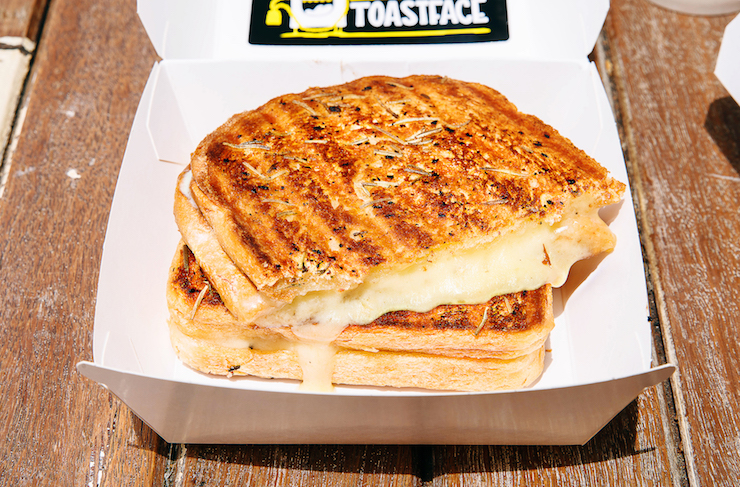 Grand Lane Fish House
Perth
You might think you've found Perth's best tacos, but have you tried the ones at Grand Lane Fish House? Hands down the best lunch option in the city, Grand Lane Fish House is tucked down Grand Lane (duh) and dishes out lovingly made fish and chips, fisherman's boxes and the all-important fish tacos. These tacos are a (very) decent size, the fish inside is fresh and chunky, and you get two for $9.90. The owner is a passionate Brit, and he's bringing a taste of the UK to the CBD lunch crowd, so you can get goodies like HP sauce on your chips.
Pinchos Bar De Tapas
Leederville
If you're looking for somewhere a bit more upmarket that still won't break the bank, Pinchos Bar De Tapas should be your first port of call. It's got that lazy afternoon graze feel to it; grab a wine and some charcuterie before moving into the meatballs and patatas bravas. You'll be stunned when you pick up the bill and it's half the price of what you thought it would be... if you don't drink any booze that is.
Nasi Lemak Corner
Mosman Park and Como
For authentic Malaysian food at (almost) Malaysian prices, head to Nasi Lemak Korner in either Como or Mosman Park. At both, you'll find authentic favourites dished up with a contemporary twist. The menu features a selection of traditional Nasi Lemak, plus other favourites like satay, mee goreng and rendang. The house sambal will knock your socks off and they'll happily load you up with more for free if you're really trying to spread your cash thin.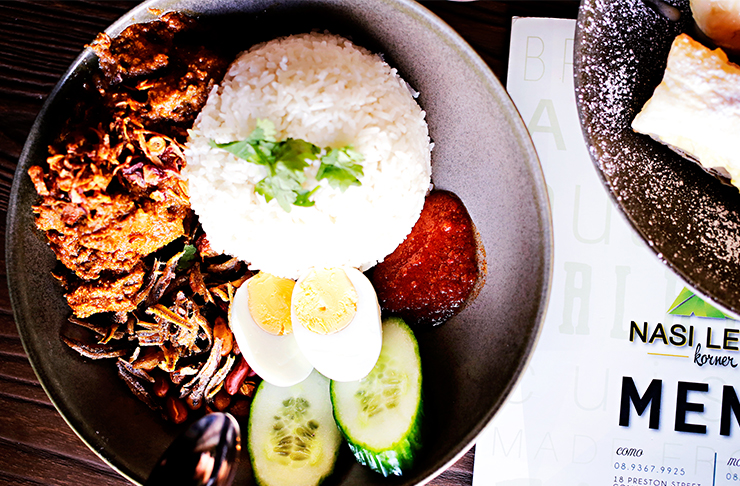 Authentic Bites Dumpling House
Northbridge and Perth
Nowhere cheap has ever tasted so good. Authentic Bites Dumpling House has a line out the door almost every day for a reason, and it's not just the sub-twenty-dollar menu. Get dumplings of literally any kind here, and wash them down with one of their delicious noodle soups (preferably one with dumplings in it).
Filos & Yiros
Highgate
It's hard to imagine a better cheap and satisfying meal than that which you can get at Filos & Yiros. Just thinking about their yiros will make your mouth water; that succulent lamb bathed in tzatziki and loaded with chips, thick-cut tomato and onion to keep things zingy. It's melt in your mouth, drizzle down your fingers delicious and it's only 14 bucks.
Francoforte Spaghetti Bar
Northbridge
We aren't sure which is more pleasing: the taste of Francoforte's Porco Rosso, or its $17 price tag. The number one choice for those wanting to wine and dine friends or family without the price tag, Francoforte is a fun, intimate, casual little eatery offering up homely pasta just like Nonna makes. The best part? It's BYO.
Run Amok Hotdogs
South Fremantle
You might not expect high quality, locally made bratwurst snags in gourmet bread with all of the delicious garnishes to cost you less than a tenner (or maybe you would), but at Run Amok Hotdogs, that's very much the case. There are some pretty crazy inventions at this BYO joint, which makes for a fun night out that won't strain the finances.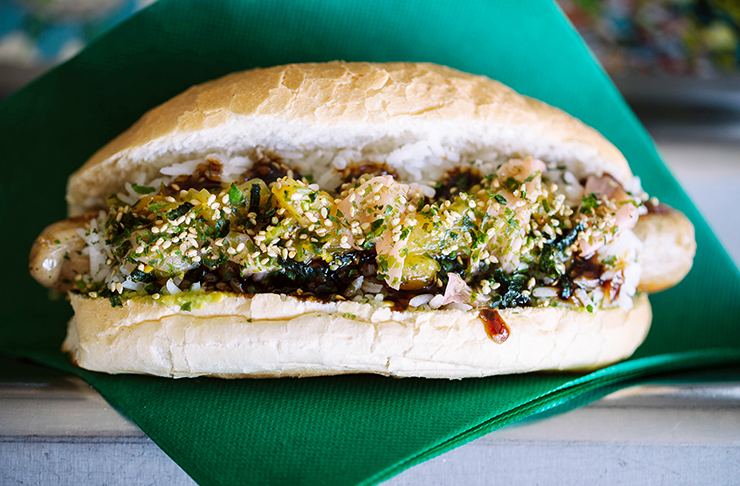 Viet Hoa
Northbridge
This place is one of the busiest restaurants in Perth, and upon scanning the menu it is not hard to see why. Aside from the delicious noodle soups, vermicelli, rice and meat dishes at Viet Hoa being some of William Street's best, the prices are almost jaw-droppingly low. Grab your friends, some BYO drinks, and make a night of it.
Govinda's Hare Krishna
Northbridge
Backing it up with something that's actually nutritious, $10 will buy you no holds barred access to a delightful smorgasbord of vegetarian Indian food at Govinda's Hare Krishna. There's no reason not to love this place.
Mack Daddy's New York Slice
Mount Lawley
There's a lot of pizza to be enjoyed in Perth, but few that really layer on the cheese and turn up the grease factor in true New York style. Mack Daddy's is holding it down at the southern end of Beaufort Street; you can grab an enormous pizza that'll easily feed two for as little as $23 or a giant slice for as little as $7.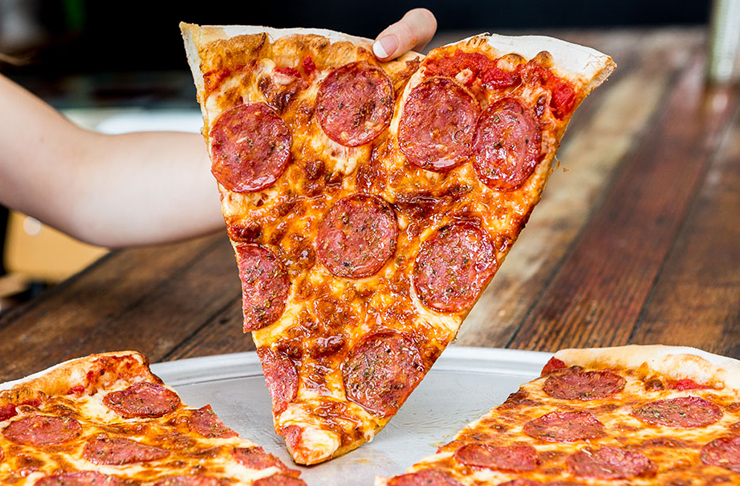 Good Fortune Roast Duck House
Northbridge
Look, if you go the full shebang it's true that your bill at this place can add up. But stick to the essentials and we promise—Good Fortune Roast Duck House will serve you up the cheap meal of your life. We're talking one whole roast duck (split between two, that's just $23.50) with rice, or if you're really skint, the large roast pork is just as tasty. Otherwise, head in at lunchtime for a very decent $15 feed and keep an eye out for lunch specials as low as $6.
Need a drink to wash down all that food? Here's Perth's best happy hours.
Image credit: Elle Borgward, Emma Bryant and Nancy Hanna