This year we're opting out of the constant pursuit to cut down on carbs and drop five kilos, but we're very much down for all the extra benefits that come with a solid training regime. You know…things like better sleep, more energy, improved mental health, new friends and the ability to carry more bags of goodies home from the supermarket in one go (an essential life skill, really). Any aesthetic changes that help us feel more confident and badass are just a very welcome cherry on top.
To help you inject some more exercise into your routine, we've pulled together some of our favourite fitness studios in Perth. From functional group training and boxing to pilates, spin and more—let's get you moving!
Group Training
S30 Studio
Perth CBD, Mount Lawley, Myaree, Cockburn and South Perth
A hybrid of nightclub lighting, epic hip hop beats and intense strength workouts, S30 is freaking hard work, but the pumping atmosphere is a good distraction. The passionate trainers encourage you throughout the three-station workout of weight, tempo and time while offering technique adjustments and busting out the odd cheeky dance move. Fair warning, you will feel the afterburn.
Fitstop
Bedford, Melville, North Perth, Jolimont, Victoria Park, South Fremantle
Already big over East, Fitstop has absolutely blown up in Perth over the last 12 months, thanks to its fun f45-style circuits and functional training methods. Their team of accredited trainers run daily classes that will put your athletic abilities to the test. Whether you're a high-level athlete, or just want to win the local footy on the weekend, Fitstop is sure to get you in (near perfect) form. Oh and heads up, Saturdays are free at Jolimont!
Body Fit Training
West Perth
No two classes at this group training gym are the same, with a solid 50-minute workout based around either strength or cardio, you'll be rolling out ready to kick butt. Body Fit Training also offer reasonable membership prices, flexible class times, and a friendly, vibrant atmosphere the minute you walk through the door—no wonder new locations are popping up all the time.
Station Street
Cottesloe
A small yet mighty studio on a cute Cottesloe corner, Station Street delivers strength-based training that'll see you hit everything from cardio, to mobility and strength all in a single session. Although the music is pumping and the studio is packed with people (who look like they know what they're doing), don't be intimated—their main focus is helping people, so you'll feel right at home in no time.
CrossFit Dignus
Malaga
Warning: CrossFit Dignus is not for the faint-hearted. Expect big energy and explosive (slightly insane) CrossFit sessions coached by owner and Torian Pro Athlete, Kosta Ilic. These workouts will hit your body from every angle with a mix of heavy lifting, gymnastics, and lung-busting cardio—so prepare to leave each session feeling like the beast you are.
Grandstand
Highgate
A classic CrossFit gym for athletes of all abilities, Grandstand offer an individualised experience that is guaranteed to develop your CrossFit skills starting from any level. Expect in-depth breakdowns and suitable regressions that will see you master the essential CrossFit movements.
Aspire Group
Osborne Park, City Beach and Mullaloo
Aspire has been building muscles and healthy bodies in Perth for a while now under the experienced leadership of Lloyd Johnson. They've expanded and now service the good people of City Beach, Osborne Park and most recently, Mullaloo. Their two-story warehouse facility in Osborne Park is seriously impressive and hosts a variety of classes including HIIT, strength training and Ankorr boxing, all with an emphasis on functional training and good mental health.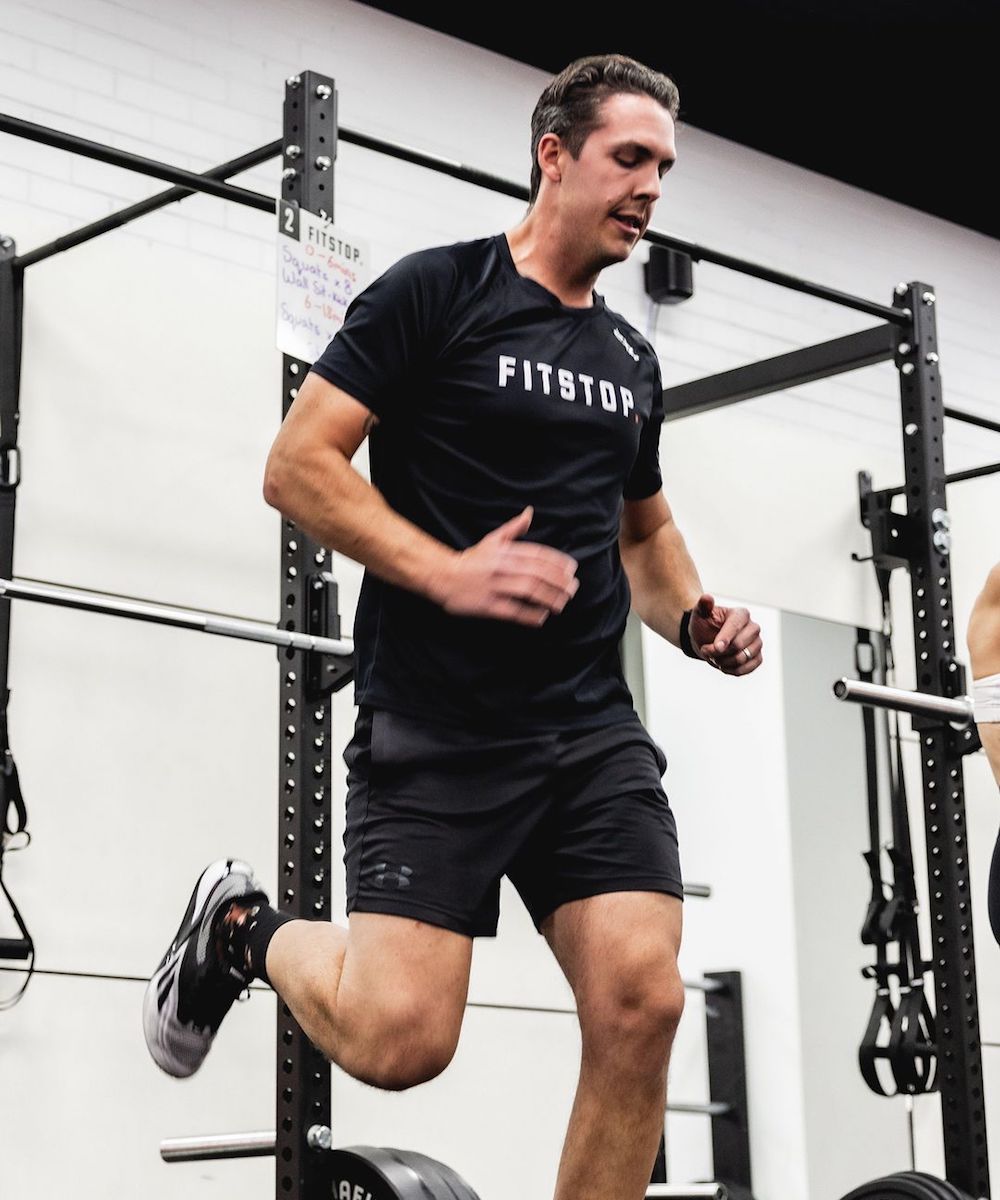 Yoga And Pilates
Bodyscape Yoga
Nedlands
If you're looking to add more balance into your life head to Perth yoga studio, Bodyscape Yoga in Nedlands. The local legends specialise in vinyassa flow, core power and yin yoga, and they have even run workshops like Yoga & Gelato (heck yes!), Acro Yoga and Blindfolded Yoga. This is definitely a yoga studio that feeds the soul.
New Movement
Osborne Park
New Movement in Osborne Park is a fully functioning, 24/7 gym serving up good times and a whole lotta sweat. With heaps of classes across hot yoga, pilates, HIIT, deep stretching and tonnes more, there's quite literally a workout for everyone here. Perhaps best of all, memberships start at just $14.95 a week.
Heartbeat High
Cottesloe
At Heartbeat High pilates and self-care go hand in hand, with aesthetic decor, reformer and mat pilates classes and a feel-good mantra—it ticks all our boxes. You won't be able to resist their intro offer of 2 weeks' unlimited Pilates for just $59.
LA Fit
Subiaco and Highgate
Work out here and discover muscles you never knew you had. Known as reformer pilates on steroids, the Megaformer is the weapon of torture used to whip you into fine shape at LA Fit. You can also mix it up and get a cardio blast with their 45-minute Rhythm Ride sessions, a cycle session to pump up your morning. Find out more here.
KX Pilates
Pilates fanatic? Regular reformer or mat pilates is most likely starting to get a little too easy.. am I right? Well lucky for you there is KX pilates! Think reformer pilates, but turn up the intensity with a range of dynamic movements designed to get your heart racing. Movements are performed in a flow sequence (that means no rest) to really get the blood flowing and to feel that oh so firey pilates burn.
Clear Mind Studio
Inglewood
From the post-yoga relax room decked out with a swinging chair to the minimalist yoga studio with light streaming through the circle cut-outs on the walls, Clear Mind Studio is a stunning place to practice your downward dog. There are loads of classes on offer, from hatha and slow flow to yin and nidra. Things take a moodier turn when you head down their long, dimly-lit hallway for a massage, infrared sauna session or float; check it out.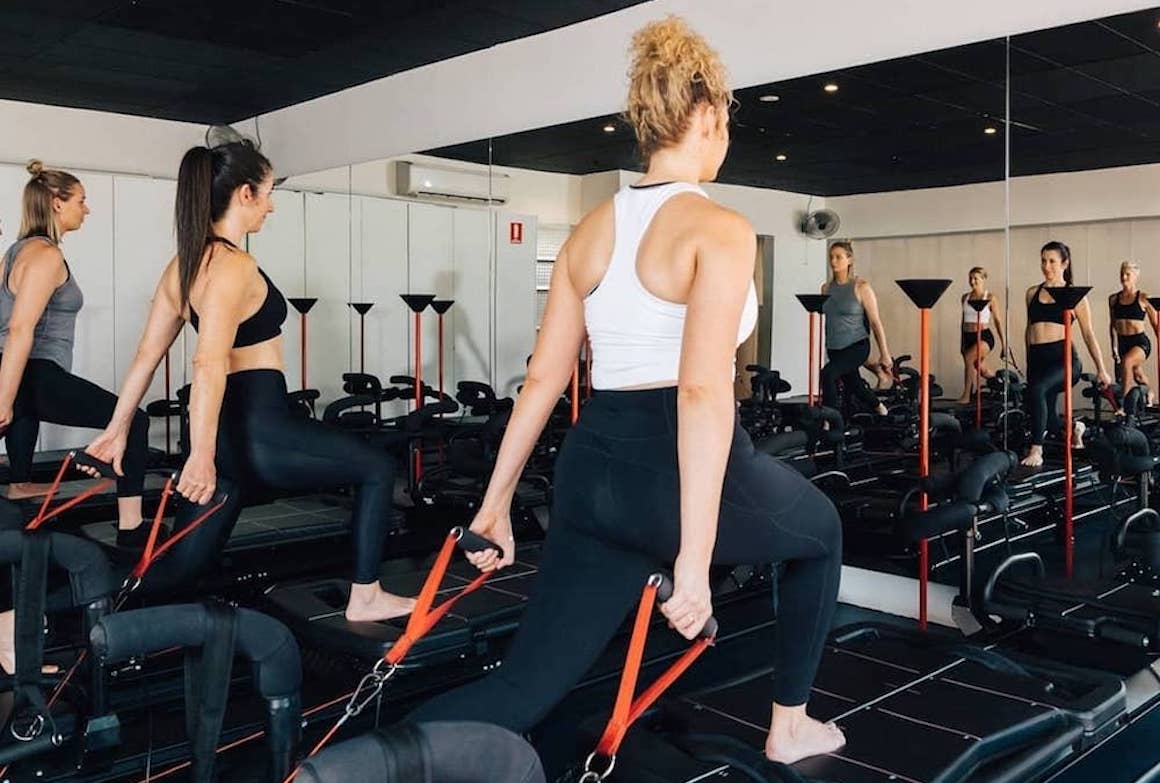 Boxing
Rumble boxing
Subiaco And Innaloo
Looking for something different to get in a full body burn? Get sweaty while exerting your energy (and anger) with a boxing sesh at Rumble boxing studio. Each 45-minute boxing session is designed to improve your coordination, balance, and full body strength.
El Toro
Perth
If you want to get your box on, King Street's El Toro is the place to do it. They've got five new workouts on offer which combine boxing with body weight and strength exercises to get your bod back into shape. Book using the MindBody app or risk missing out on your cardio, strength and a solid anger management session.
Anarchy Training
West Perth
For a workout that pushes you to your limits, head directly to Anarchy Training Centre in West Perth. Boxing is the name of the game at this busy Perth gym which offers personal training sessions, as well as some killer group fitness classes covering off everything from cardio to strength training. Owned by pros in the boxing and fitness industry, Renae Wauhop and Glen Austin, you should expect to feel the burn after every class at Anarchy.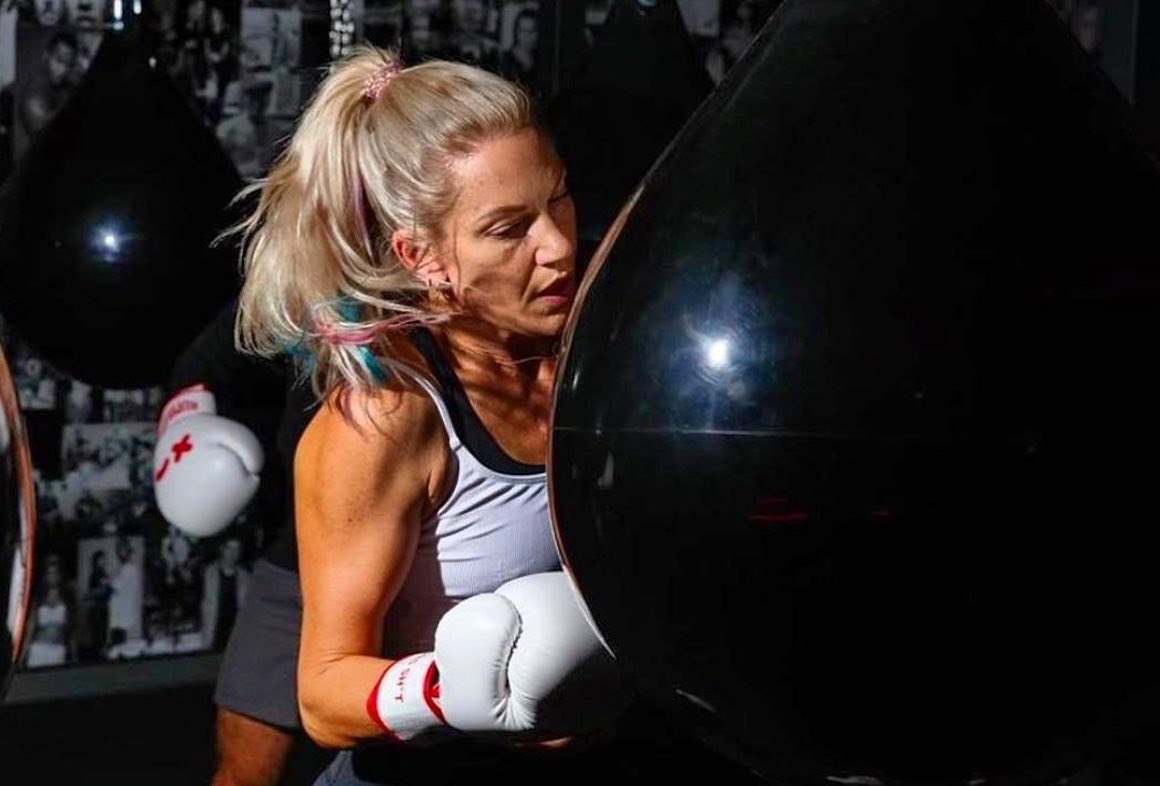 Spin
Bike Bar
Claremont and Applecross
Feeling good doesn't just have to occur once you've finished sweating thanks to the party vibe generated at Bike Bar. These guys make spin class fun with full encouragement to fist pump and break out in impromptu dance moves (all from the comfort of a candlelit room, so no need to be shy). You'd be right to expect jelly legs but your guns will feel the burn too with arm tracks involving push-ups and dumbbells. This is a killer way to earn your endorphin rush.
CycleBar
Subiaco and Currambine
It's pretty hard to fail with CycleBar's experienced coaches slash hype guys and gals in your corner. They've got a series of sweaty classes guaranteed to whip you into your best biking form yet, with each ride backed by banging beats and personalised CycleStats.
Prefer something outdoors? Check these Perth hikes out.
Image credit: S30, Fitstop Jolimont, LAFit, Rumble Boxing