In a move that possibly no one saw coming—but then, it is 2021 and anything is possible—Mark Wahlberg is bringing his brassy American burger chain to Australia and New Zealand this year.
If you didn't know that The Departed actor and Oscar nominee owned a slew of burger restaurants in the U.S, honestly, same—but let us catch you up. Called Wahlburgers, Marky Mark owns the chain along with his brothers Paul and Donnie, and, naturally, it was supported by a reality TV show of the same name, which ran for a whopping 10 seasons (not kidding). Wahlburgers first opened up shop in Hingham, Massachusetts, after licensing the name "Wahlburger" from Tom Wahls (if you're getting vibes of The Founder, you could be on the right track here).
These days, there are around 50 Wahlburgers across the States, Europe, and Canada—and now, in partnership with United Cinemas, the Wahlberg brothers will be unleashing about 20 standalone restaurants in Australia and New Zealand, as well as some cinema complex outposts.
Sydney is of course getting the first Aussie location but Rockingham will lead the way here in WA, so be prepared to drive a little south of the city if you're hungry to give these burgy burgs a whirl.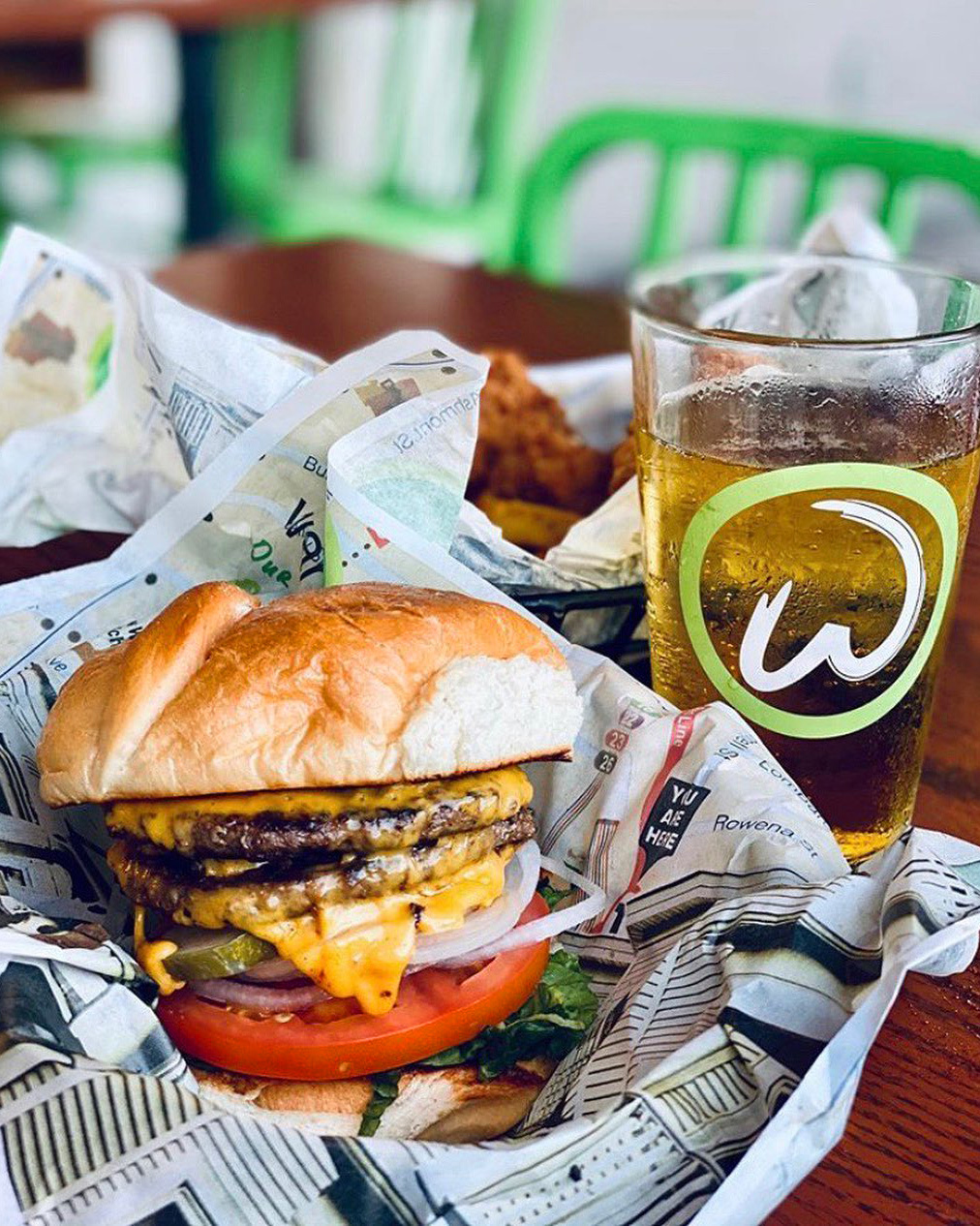 If you're wondering whether these burger are a match for any one of the bloody epic stacks from Perth's homegrown burger scene—well, you'll just have to wait and see.
Wahlburgers is known for its hefty beef burgers, loaded tater tots, boozy shakes, and house beer. It also servers other uber American things like sloppy Joes, chilli mac and cheese, and a turkey burger, which means, if we're in for the same menu, it could be a lil' culture trip if nothing else.
The menu, location, and opening dates are all TBC, so stay tuned.
Want some greasy goodness now? Bite into the best fried chicken in Perth.
Image credit: Wahlburgers