Once upon a time, a trip to KFC was all that would satisfy your fried chicken craving, but these days Perth is bursting at the seams with deliciously crispy options. From burgers and pancakes to waffles and wings, we've crunched our way all over this fine city and rounded up some of Perth's best fried chicken contenders for you to sample.
Chimek
Northbridge, Victoria Park and Southern River
Dishing out some of Perth's best fried chicken, the crew behind Chimek live and breathe fried chicken—and they spice it to perfection. Try the Southern Fried Chicken and wash it down with a root beer float.
Tbsp.
Maylands
The buttermilk fried chicken burger at Tbsp. is a cult favourite among Perth foodies for good reason. The crispy chicken, the pillowy brioche bun and the tangy gochujang slaw all come together to make this brunch burger one worth hunting down.
Hot Star Fried Chicken
Perth and Northbridge
A piece of fried chicken the size of your head awaits you at Hot Star Fried Chicken. Their original chicken is one huge piece of poultry fried to perfection and sprinkled with spices. Not for the faint-hearted.
Gami Fried Chicken
Perth, Northbridge, Whitford
Korean spiced fried chicken is the next calorific snack to add to your bucket list. Gami Fried Chicken made its way to Perth a few years back with its message of "chicken and beer" and, not surprisingly, quickly became a crowd favourite.
Mary Street Bakery
Highgate, West Leederville, City Beach and Perth
Forget the Vegemite or Weetbix and tuck into some fried chicken and pancake goodness for breakfast. If that sounds like a bit of you, you'll want to get into Mary Street Bakery's iconic Fried Chicken Buttermilk Pancake with peanuts, maple chilli and a fried egg.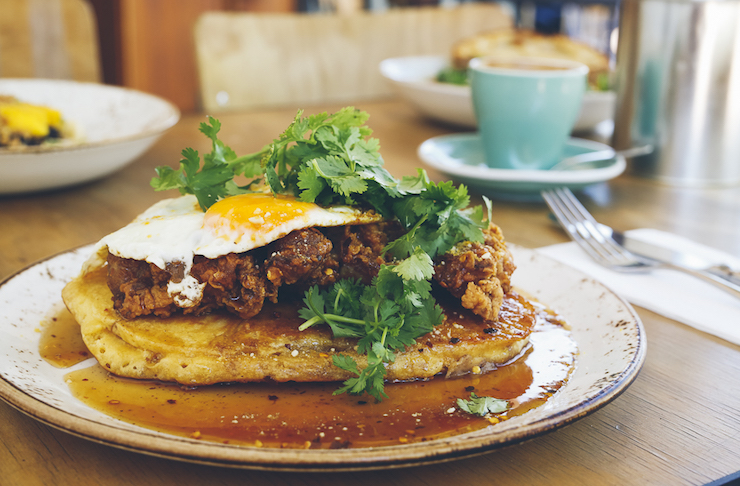 3230 Smoke + Grill
Como And Jandakot
Fried chicken = delicious. Burgers = delicious. The Spiced Bird burger at 3230 Smoke + Grill? You've got to taste it to believe it. The smoked and deep fried Maryland chicken is also a winner.
Short Order Burger Co
Fremantle and Perth
If you're looking for a burger that is more fried chicken than bun, look no further than Short Order Burger Co's buttermilk fried chicken burger. Topped off with sriracha and Short Order's own sauce, this is the perfect hangover cure.
May Street Larder
East Fremantle
Start the day right, with May Street Larder's Soul Sandwich—buttermilk fried chicken encased in a polenta waffle sandwich, avocado, smoked sour cream, chilli maple syrup and jalapeños.
RoyAl's Chicken & Burgers
East Victoria Park and Wembley
RoyAl's is famous for its buttermilk fried chicken, but don't miss the real dill chicken popcorn. If you're into wings, the cajun crunchy wings are our top pick.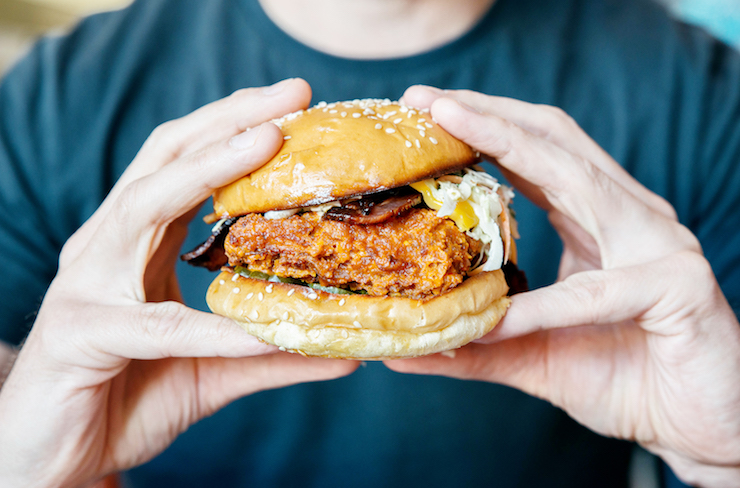 Varsity Burgers
Various Locations
For the brave and the gluttonous, the spicy Buffalo Chicken burger from Varsity Burgers is for you. Buffalo fried chicken breast, lettuce, tomato, celery and ranch; it's one of the best burgers you'll ever eat. For the purists out there, don't stress, there's an entire section of the menu dedicated to fried chicken.
Restaurant Gangnam
Perth and Karawara
The half and half fried chicken from Perth Korean joint Restaurant Gangnam is a thing of beauty. The perfect combination of their original recipe as well as sweet and spicy, these guys can do no wrong.
Taka's Kitchen
Perth and Fremantle
It's no wonder so many Perthians love the cheap and cheerful Japanese fare at Taka's Kitchen. Get your hands on a generous serving of their completely addictive Chicken Karrage.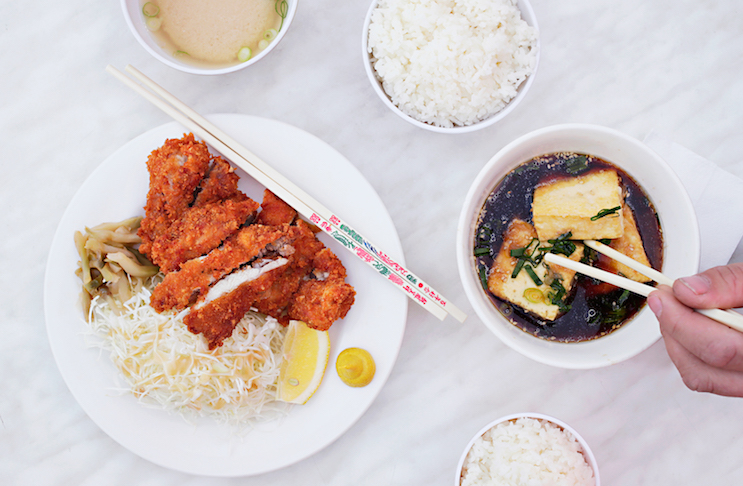 Love fried chicken? Here's the best Korean fried chicken in Perth.
Image credit: Elle Borgward